Compiled by Willie Bodenstein




AIRLINK INTRODUCES FLIGHTS BETWEEN JOHANNESBURG AND EAST LONDON INCREASING CUSTOMER CONVENIENCE, CONNECTIONS AND BUSINESS CLASS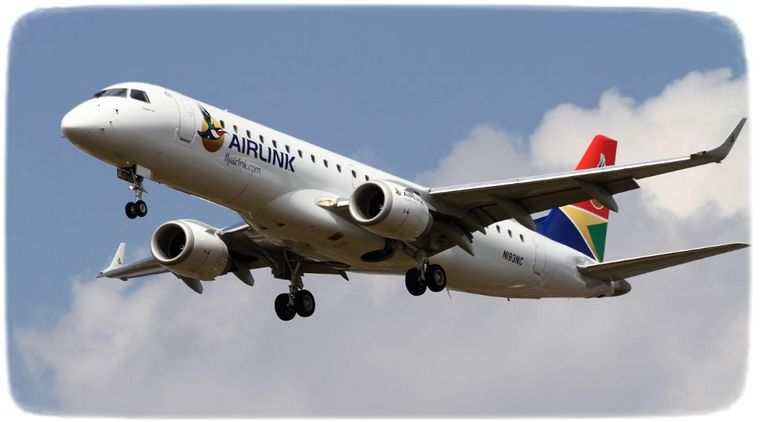 Airlink is pleased to announce that it will launch a mid-morning flight between Johannesburg and East London from 16 March 2020. The key objective of this flight is to provide connections with international and regional flights arriving in the early morning at OR Tambo International.
The flights will depart daily from Johannesburg at 10h10 arriving in East London at 11h45 while the return flight will depart East London at 12h15 arriving in Johannesburg at 13h45.
Airlink's E-jet services will offer an intra-continental style business class service. The cabin layout features expansive business class seats and provides economy class travellers with enhanced comfort by way of a generous seat pitch in a two plus two abreast seating configurations. Each seat offers either a window or an aisle option and ample overhead bin space to accommodate carry-on items. The E190 E-jets are configured with 6 business and 92 economy class seats.
The flight has been timed to maximize connections for international travellers to connect seamlessly with Airlink following their arrival on South African Airways, British Airways, Virgin Atlantic Airlines, Singapore Airlines, Lufthansa, Emirates, Qatar, Cathay Pacific and the other global partner flights off their early morning long-haul arrivals at OR Tambo, minimizing time spent in airport transfers.
Airlink flights will operate under the "SA8" flight code until 10 June 2020, after which they will be operated under Airlink's unique "4Z" code. "4Z" tickets are already available through travel agents, tour operators and online at
www.flyairlink.com
COMAIR NAVIGATES STRONG HEADWINDS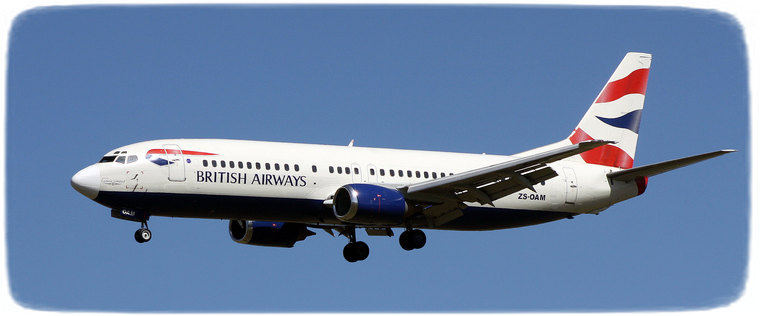 Comair Limited (Share code: COM) reported a headline loss of R564 million in its interim results for the six months ending on 31 December 2019. R450 million of that loss is attributable to the increase in the IFRS 9 loss allowance on the SAA damages claim.
The Headline loss of R564 million for the six months ending 31 December 2019. R450 million is attributable to the increase in the IFRS9 loss allowance on the SAA damages claim. Earnings per share (EPS) declined by 543% to a loss per share (LPS) of 120.5 cents per share (prior period EPS: 27.2 cents per share). Headline earnings per share (HEPS) decreased by 546% to a headline loss per share (HLPS) of 121.2 cents per share (prior period HEPS: 27,2 cents per share). Revenue continued to perform well, increasing by 3% to R3,8 billion (prior period: R3,7 billion)
Comair Group CEO Wrenelle Stander says, "Comair Limited is facing strong headwinds as a result of its fleet renewal program, the transition of its fleet from South African Airways Technical (SAAT) to Lufthansa Technik Maintenance International (LTMI), the impairment of the SAA claim as well as the extended grounding of the 737 MAX 8.
"We have taken decisive steps to implement far reaching cost-cutting measures and to increase revenue through improved ?eet availability and aircraft utilisation. In addition, negotiations with Boeing are underway to mitigate the impact of the grounding of the Boeing 737 MAX 8 and to pursue the full outstanding settlement amount owed by SAA, notwithstanding the provision made by Comair for the full amount. We are also divesting from non-performing investments."
Stander continues, "A new board is in place which fully understands the challenges and opportunities the business is facing. The board will support the executive management team, to successfully navigate the challenges and leverage the opportunities that lie ahead. It is a great time to reposition the business."
SAA BUSINESS RESCUE PRACTITIONERS RECEIVE APPROVAL TO EXTEND PUBLICATION OF BUSINESS RESCUE PLAN TO 31 MARCH 2020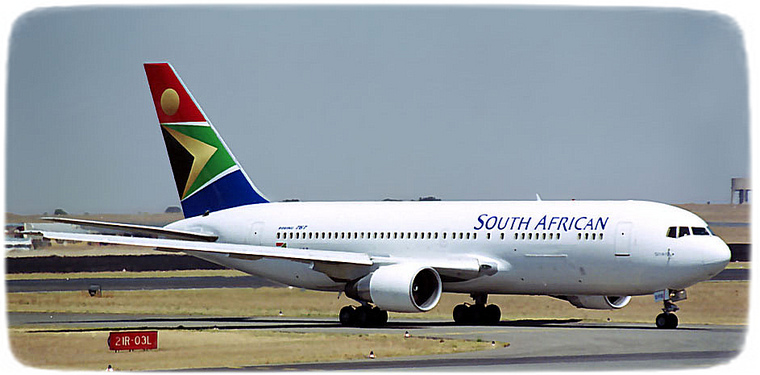 The South African Airways (SAA) Business Rescue Practitioners (BRPs) Siviwe Dongwana and Les Matuson requested an extension from lenders and creditors to extend the publication of the Business Rescue Plan to 31 March 2020.
In terms of Section 150 (5) of the Companies Act, lenders and creditors were requested to agree on an extension by the BRPs' on 26 February 2020. The emailed letter asked creditors to vote for or against the extension and email their votes by close of business on 27 February 2020.
The BRPs confirm that a further extension for publication of the plan from 28 February to 31 March 2020 has been approved by the requisite majority of creditors holding voting interests in the company.
"We are still in the process of finalising the steps to implement the proposed restructuring option as well as the anticipated effect the plan will have on stakeholders, including the estimated return to creditors," the BRPs noted.
"We believe that a further extension of one month will allow for sufficient time for us to finalise the plan, given the complexity and extent of engagement that is required in a business of this size. We then intend to communicate the plan to the creditors committee, the employees committee and the shareholder, prior to the formal publication of the plan".
AVIATION AFRICA 2020 INSPIRES SIGNIFICANT DEBATE AND DISCUSSION DESPITE CORONAVIRUS OUTBREAK



The resounding message from Africa's aviation community attending this year's buzzing Aviation Africa summit held in Addis Ababa, Ethiopia, was that all stakeholders must cooperate and collaborate to achieve a sustainable aviation future. Delegates debated existing and new challenges as discussions surrounding coronavirus, sustainability and the need for more open African skies, unified 600 attendees from 70 countries.
Speaking on the opening day of the conference IATA special envoy to Africa, Raphael Kuuchi, gave the body's latest CORVID-19 update stating that In December 2019, IATA forecasted 3.8% African RPK growth for 2020, but this has been narrowed to 3.4% following the outbreak. "Previous disease outbreaks have peaked after one to three months and recovered to pre-outbreak levels in six to seven months," Kuuchi told Aviation Africa delegates. Basing its predictions on the 2003 SARS outbreak, IATA anticipates that the virus is expected to have a deeper impact than SARS, costing the industry around $29 billion in 2020. Kuuchi used the Aviation Africa forum to call on governments to relax taxes and charges through this crisis and called for air traffic control slot retention rules to be moderated.
Abderahmane Berthé, Secretary General AFRAA, stated that more efficient use of airspace would make a significant contribution to carbon reduction. Citing connectivity as one of the major challenges he said, "Currently 22% of Africans travelling between two cities on the continent are forced to travel through non-African hubs, often transferring in Europe or the Middle East. However, this situation can be reversed through network development and scheduled coordination at African hubs."
To achieve cleaner, more efficient skies will require a massive transformation from stakeholders across the industry working together to push boundaries and think outside the box. "The implementation of SAATM will result in enhanced connectivity and reduced journey times as well as lower airfares. A successful and viable African aviation industry requires concerted efforts and collaboration from governments, regulatory authorities, airlines, airports, ANSPs, suppliers of aviation products and services and of course, the passengers themselves."
The Aviation Africa event went ahead despite the coronavirus outbreak demonstrating the resilience of the industry, and its members, in times of adversity. It also showcased the commitment of the organisers to ensure that they continue to provide platforms giving industry leaders the opportunity to share industry knowledge and continue the essential dialogue required to ensure a sustainable aviation future.
ETHIOPIAN WINS 'INTERNATIONAL AIR CARGO MARKETER OF THE YEAR' AWARD.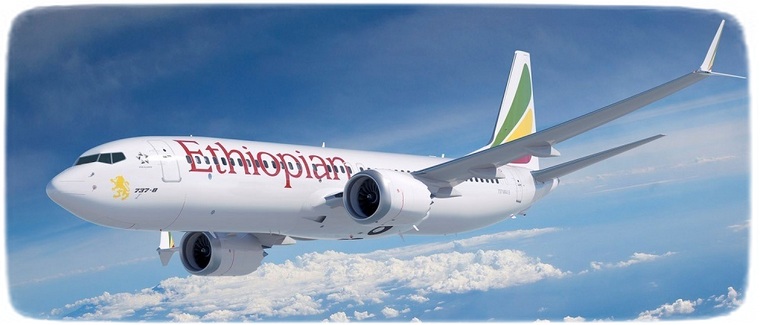 Ethiopian Cargo & Logistics Services, Africa's largest network cargo operator and multi-award winner, has won the 'International Air Cargo Marketer of the Year' Award at the 2020 STAT International Award for Excellence in Air Cargo which was held from 25-27 February, 2020 in Mumbai, India.
Ethiopian Cargo & Logistics Services won the award for its valuable contribution to the air cargo industry in a highly competitive and one of the fastest growing markets in the world.
Ethiopian Cargo & Logistics Services has built the largest cargo terminal in Africa with a capacity of close to 1 million tons annually. It delivers cargo services spanning across 57 international destinations in Africa, the Gulf, Middle East, Asia, North Americas, Latin America and Europe with 10 B777F and two B737F aircraft. In the 2018/19 fiscal year, Ethiopian Cargo & Logistics Services uplifted a total of 432,417,404 kg cargo.

THE AIR FRANCE GROUP'S COMPANIES LAUNCH 17 ROUTES TO ALGERIA ON DEPARTURE FROM PARIS AND THE FRENCH REGIONS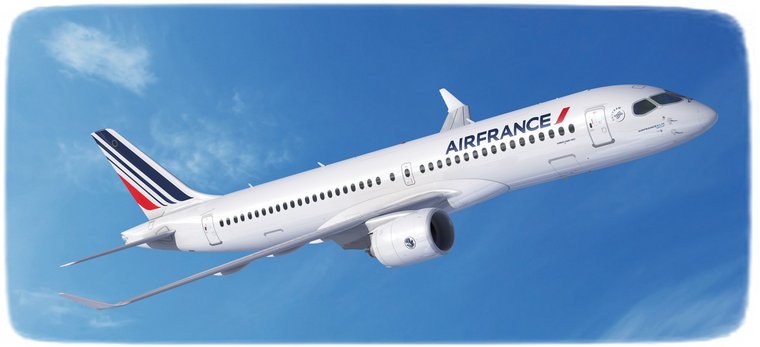 The Air France Group is increasing services to Algeria along with capacity to Algiers, Bejaia, Constantine, Oran, Setif and Tlemcen on departure from Paris and the French regions.
These flights, which will be operated by Air France and Transavia as from April 2020, will create even stronger ties between France and Algeria. Moreover, the seat capacity between Paris and Algiers will be doubled with a total of 49 weekly flights departing from Paris-Charles de Gaulle and Paris-Orly, opening up access to Air France's vast medium and long-haul network.
The flights will be operated by Airbus A318 and A320 confugured with 131 and 178 seats respectively. These flights can be booked as from 24 February 2020 at airfrance.com, by calling 3654 and with travel agents.
Transavia will also triple its frequencies between Lyon and Algiers with 6 weekly flights. This offer is in addition to the flights operated since 2019 on departure from Nantes to Algiers and Oran. In total, Transavia will offer 445,000 seats between France and Algeria in summer 2020. Flights will be operated by Boeing 737-800 configured with 189 seats and tickets will go on sale on 19 February 2020 on transavia.com.

ETIHAD AIRWAYS TO OPERATE SPECIAL FLIGHTS FROM AL AIN TO JEDDAH DURING RAMADAN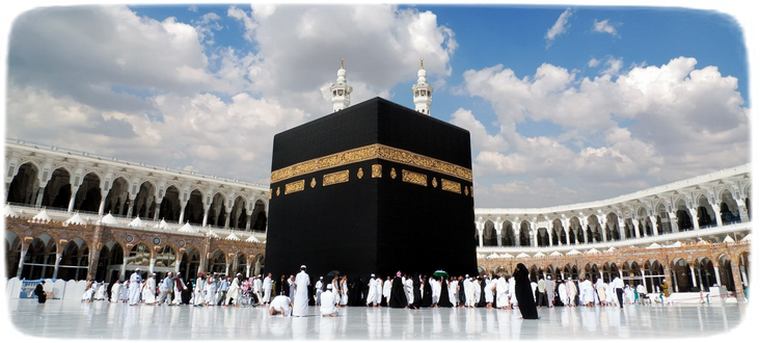 Etihad Airways, the national airline of the UAE, will again operate a daily scheduled flight between the emirate of Abu Dhabi's second largest city, Al Ain, and Jeddah in the Kingdom of Saudi Arabia during the last ten days of Ramadan. The airline will operate the flights from 14 May to 23 May to meet increased demand during the busy religious travel period.
The flights, which will be operated by a two-class Airbus A320, have been timed to offer customers in Al Ain with convenient departures in both directions.
The unique service, first launched last year, demonstrates Etihad's commitment to the culturally and strategically important 'Oasis City', which is home to a large proportion of the airline's national customer base, and its staff employed at Etihad Aviation Training's ab-initio pilot training facility as well as its award-winning UAE Contact Centre.

US-BANGLA AIRLINES ADDS TWO ATR 72-600 AIRCRAFT TO FLEET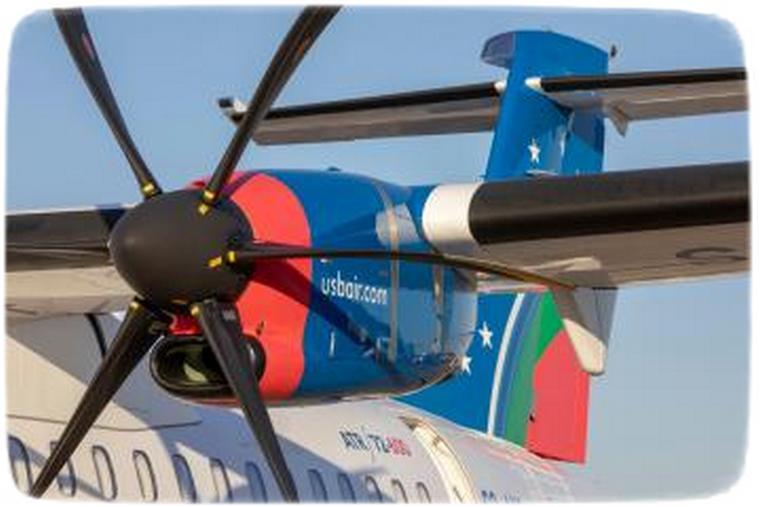 World number one regional aircraft manufacturer ATR announce that Singapore based lessor Avation PLC (AVAP: LSE) has converted two Purchase Rights into firm orders for two ATR 72-600 aircraft. The aircraft will be leased to Bangladeshi airline US-Bangla, the biggest private airline in Bangladesh and will support the expansion of the airline's turboprop fleet by increasing the number of ATR aircraft from six to eight. In addition, Avation has further acquired an additional two ATR 72-600 purchase rights to replace those that were exercised.
This development will see the airline expand its operations using the most efficient and eco-responsible aircraft on the market, which burns 40% less fuel and emits 40% less CO2 than a similarly-sized regional jet. With the lowest seat mile cost in its market segment, the ATR 72-600 is the only profitable regional aircraft in low fares environments and offers unmatched comfort in a modern, spacious cabin. Since incorporating their first ATR, the market response has been extremely good on their domestic network and their regional flights are supporting the growing Bangladeshi economy. Increasing the size of their ATR fleet also allows US-Bangla to increase their frequency on certain trunk routes, offering more choice to passengers.
US-Bangla use their regional fleet to connect all of Bangladesh and feed their international network from Dhaka. The value of regional connectivity is proven, with a 10% increase in regional flights leading to a six percent increase in regional GDP and an eight percent increase in Foreign Direct Investment.

RELATIVELY GOOD RESULTS FOR KLM IN 2019 ANNIVERSARY YEAR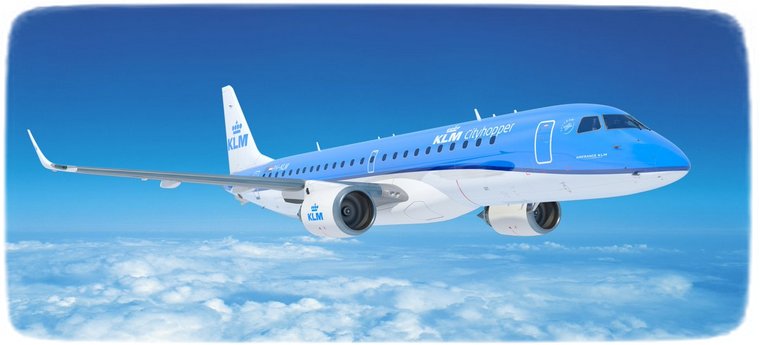 KLM's revenues increased by 1.7%, rising to over EUR 11 billion in 2019, a new record. The KLM Group also broke a second record in its centenary year, carrying more than 44 million passengers, with KLM welcoming 35 million and Transavia 9 million.
KLM's operating income amounted to EUR 853 million, with a margin of 7.7%. Owing to higher fuel costs and a challenging cargo market, this result was lower than that achieved in 2018.
Thanks to our good operating results, we were able to invest more than EUR 1.3 billion in customers, staff, fleet, digitisation, lounges and other facilities in 2019, as was the case in 2018. We also further reduced our net debt and strengthened our equity capital position. Customer satisfaction was high once more, with an average Net Promoter Score (NPS) of 41 for the year. We are proud of and deeply grateful for the loyalty of our customers.
Our results reflect our investment in innovation and sustainability, as well as the hard work of all KLM staff. For this I thank all KLM colleagues whole-heartedly!
There is uncertainty about growth outlook at Schiphol, declining results compared to 2018 and the ongoing Coronavirus outbreak, confirming once more how sensitive our industry is to geopolitical and other factors beyond our control. We must therefore continue to focus on our costs, our agility in making changes and the improvement of our margins, so that we can pursue our ambitious investment programme for the benefit of our customers and the future of our company.
SWISS INTERNATIONAL AIR LINES TAKES DELIVERY OF ITS FIRST A320NEO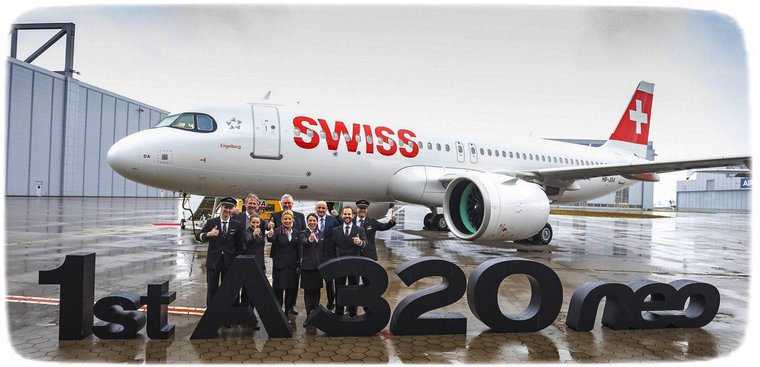 Swiss International Air Lines (SWISS) has taken delivery of its first A320neo aircraft at a delivery ceremony in Hamburg, Germany. It is the first of 25 A320neo Family aircraft ordered by Swiss International Air Lines.
The A320neo Family incorporates the very latest technologies, including new-generation engines, Sharklets and cabin efficiency enablers, which together deliver 20% fuel savings. With more than 7,300 orders received from over 110 customers since its launch in 2010, the A320neo Family has captured some 60% share of the market.
ETIHAD ENGINEERING RECORDS ROBUST GROWTH AS IT WELCOMES 2020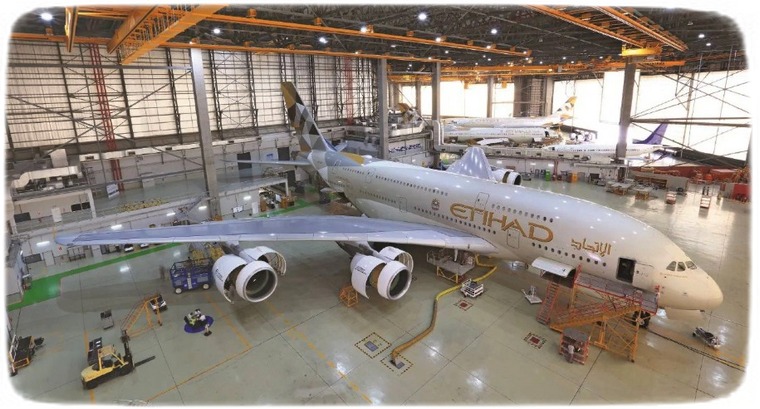 Ahead of its participation at the upcoming MRO Middle East event at the Dubai World Trade Centre, Etihad Engineering has announced its performance indicators for 2019 revealing that the leading maintenance, repair and overhaul (MRO) provider has signed off yet another year with a very positive record and continues to demonstrate strong potential for sustained growth as it sets into 2020.
Etihad Engineering provides its array of maintenance services to Etihad Airways as well as third party aircraft providers from around the globe. This resilience in operations is supported by the presence of cutting-edge innovation which resulted in the servicing of a total of 356 aircraft in 2019 and more than 1.6 million manhours deployed. This reveals the facility's vast capability to maintain and repair different types of aircraft, including the servicing of 196 Airbus and 160 Boeing aircraft.
Etihad Engineering will showcase its full range of capabilities at MRO Middle East over the course of the two days and has a line-up of initiatives planned to welcome a variety of delegations and working groups. Frederic Dupont, Vice President Technical Sales and Shevantha Weerasekera, Head of Engineering, will participate in the thought leadership sessions driving the MRO Middle East Summit running in parallel to the exhibition on 24 February.

AMERICAN AIRLINES AND QATAR AIRWAYS SIGN STRATEGIC PARTNERSHIP DEAL AND CODESHARE AGREEMENT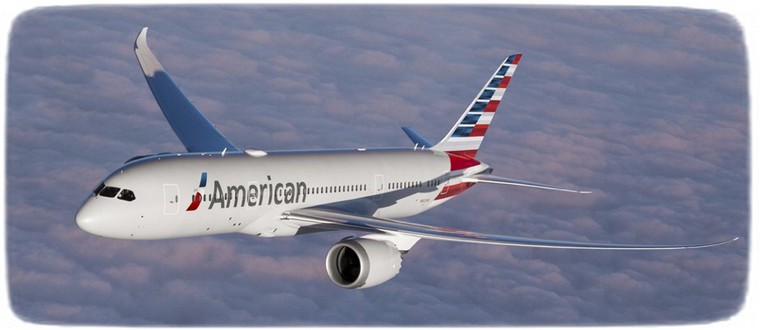 American Airlines has renewed its codeshare agreement with Qatar Airways, a premier carrier and member of the oneworld® alliance in the Arabian Peninsula. This is the first step in building a strategic partnership between the airlines that will increase commercial cooperation, bolster connectivity and create new travel options for customers. Following restoration of the codeshare, American will begin exploring the addition of service from the U.S. to Doha.
American will begin exploring the addition of service from U.S. to Doha; immediate benefits include increased connectivity and creation of new travel options for customers.
AEROFLOT AND JAPAN AIRLINES AGREE ON CODESHARE PARTNERSHIP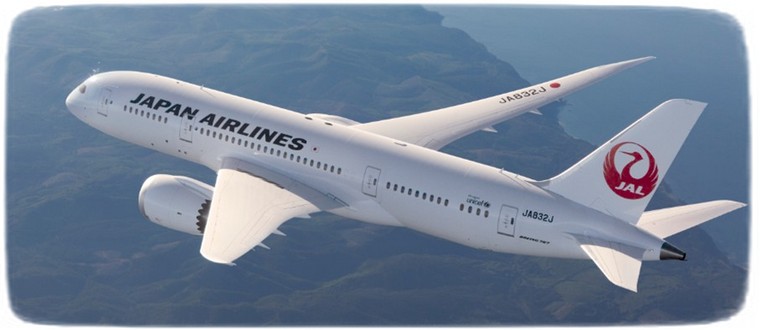 Aeroflot - Russian Airlines and Japan Airlines announced a codeshare agreement that will offer added flexibility to passengers traveling between Russia and Japan. The codeshare comes into effect from March 29, 2020, with ticket sales launching at the beginning of March.
Both airlines will operate daily services between Tokyo Haneda and Moscow Sheremetyevo under the codeshare agreement, as well as on connecting flights to major cities in Russia and Japan, thereby expanding the range of options available to passengers. Japan Airlines will add its "JL" designator codes on 10 major Russian destinations, such as St. Petersburg, Kazan and Yekaterinburg. Aeroflot will place its "SU" designator codes on 10 popular Japanese destinations, such as Sapporo, Osaka and Fukuoka.
Furthermore, both parties intend to increase codeshare destinations including Aeroflot's new operation between Osaka Kansai and Moscow Sheremetyevo, scheduled to commence in June 2020.
Aeroflot has operated a daily flight from Moscow to Tokyo since 1967, and is the leading carrier on East-West transit routes between fast-growing markets in Asia, Europe and North America. The Russian flag carrier offers seamless connectivity through its home airport and major hub at Sheremetyevo, as well as award-winning onboard service, including menus designed specifically for travellers from countries in Asia.
Japan Airlines has also operated flights between Tokyo and Moscow, the only Japanese carrier, for over 50 years. Both partners are delighted to enter the partnership and hope to contribute further to the market by providing customers with more options and a great customer experience.
QATAR AIRWAYS AND BULGARIA AIR SIGN CODESHARE AGREEMENT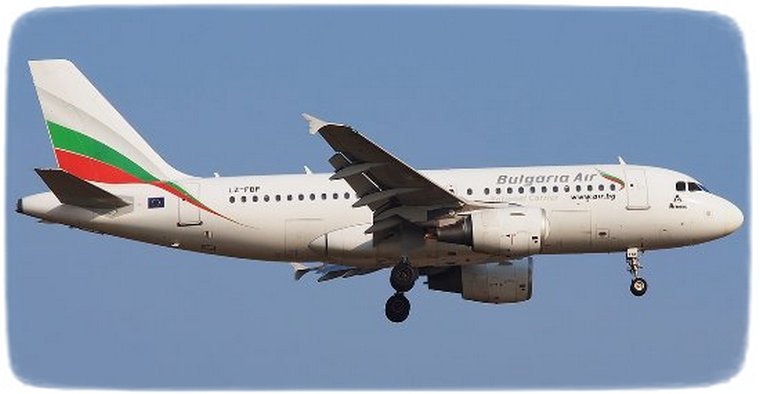 Qatar Airways is pleased to announce it has signed a codeshare agreement with Bulgaria Air. Sales will start from today with the first codeshare flights to operate from 2 March.
The agreement will provide Bulgaria Air passengers with a seamless connection to destinations in Africa, Asia and the Middle East. Qatar Airways' passengers will benefit from access to two new destinations in Bulgaria: Varna and Burgas.
Qatar Airways currently operates a modern fleet of more than 250 aircraft via its hub, Hamad International Airport (HIA), to more than 170 destinations worldwide. The world's fastest-growing airline will add Osaka, Japan; Santorini, Greece; Dubrovnik, Croatia; Almaty and Nur-Sultan, Kazakhstan; Accra, Ghana; Cebu, Philippines; Lyon, France; Trabzon, Turkey; Siem Reap, Cambodia and Luanda, Angola to its extensive network in 2020.
CATHAY PACIFIC GROUP RELEASES COMBINED TRAFFIC FIGURES FOR JANUARY 2020



The Cathay Pacific Group released combined Cathay Pacific and Cathay Dragon traffic figures for January 2020 that show decreases in the number of passengers carried and the amount of cargo and mail uplifted compared to the same month in 2019.
Cathay Pacific and Cathay Dragon carried a total of 3,010,012 passengers last month - a decrease of 3.8% compared to January 2019. Passenger load factor decreased by 1.3 percentage points to 84.7%, while capacity, measured in available seat kilometres (ASKs), decreased by 0.3%.
The two airlines carried 151,964 tonnes of cargo and mail last month, a decrease of 8.9% compared to the same month last year. The cargo and mail load factor declined by 1.4 percentage points to 60.2%. Capacity, measured in available freight tonne kilometres (AFTKs), was down by 3.2% while cargo and mail revenue freight tonne kilometres (RFTKs) decreased by 5.4%.
Cathay Pacific Group Chief Customer and Commercial Officer Ronald Lam said: "This was the most challenging Chinese New Year period we have experienced. As the novel coronavirus outbreak in mainland China intensified towards the end of the holiday period, travel demand dropped substantially. With more governments worldwide having imposed travel restrictions on passengers from mainland China and in some cases Hong Kong, we are seeing continued cancellations of bookings.
QANTAS GROUP DELIVERS STRONG PERFORMANCE IN FIRST HALF FY20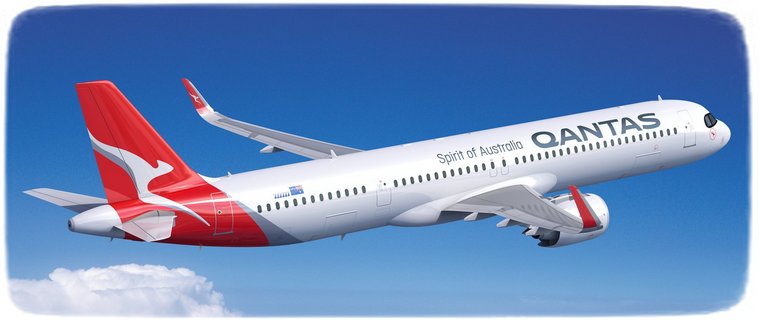 The Qantas Group continued to deliver strong earnings in a mixed market in the first half of FY20, with an Underlying Profit Before Tax of $771 million and a Statutory Profit Before Tax of $648 million.
The Underlying result was $4 million less than the same period last year - despite $51 million in higher foreign exchange related cost impacts, a $68 million impact from global freight weakness and disruption in Hong Kong, and a $55 million increase in operating costs from the sale of domestic airport terminals.
The strong performance despite these factors was underpinned by capacity discipline, ongoing transformation and growing share in key markets.
The Group has triggered a response to mitigate the impact of Coronavirus on second half earnings, which is focused on cutting capacity on affected markets and retaining flexibility to scale this response up or down as circumstances require.

ANA HOLDINGS COMMITS TO ADDING UP TO 20 BOEING 787 DREAMLINER JETS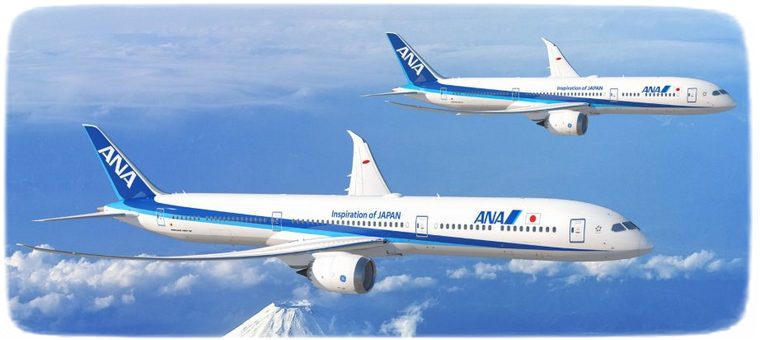 Boeing [NYSE:BA] and ANA HOLDINGS INC. (ANA HD) announced that the Japanese airline group decided to acquire up to 20 more 787 Dreamliner airplanes. The agreement with Boeing includes 11 787-10s, one 787-9 and options for five 787-9s valued at more than $5 billion at list prices. The airline also plans to acquire three new 787-9 aircraft from Atlantis Aviation Corporation.
Once the agreements are finalized, it will be ANA's sixth order for the ultra-efficient and passenger-pleasing Dreamliner and bring their overall 787 order book to more than 100 airplanes.
With this order, the airline will add 11 of the largest and most fuel-efficient Dreamliner models, the 787-10 to its world-class fleet. Powered by a suite of new technologies and a revolutionary design, the 787-10 set a new benchmark for fuel efficiency and operating economics when it entered service in 2018. The airplane allows operators to achieve 25 percent better fuel efficiency per seat compared to older airplanes in its class.
The 787 Dreamliner is playing an important role in reducing carbon emissions around the world. Since the first 787 entered commercial service in 2011, the Dreamliner family has saved more than 48 billion pounds of fuel. In addition, the 787 fleet's noise footprint is 60 percent smaller than those of the airplanes it replaces.
ORBIS FLYING EYE HOSPITAL TO MAKE INAUGURAL LANDING AT SUN 'N FUN



The world's only flying ophthalmic teaching hospital makes its inaugural landing in Lakeland, FL at the 46th annual SUN 'n FUN Aerospace Expo taking place March 31st - April 5th, 2020.
Orbis International's Flying Eye Hospital is an MD-10 aircraft that travels the world providing first-rate surgical services to those in need as well as ophthalmology training, presentations, and live surgical demonstrations to eye care professionals in low- and middle-income countries.
The Orbis Flying Eye Hospital is a state-of-the-art medical teaching facility complete with an operating room, classroom and recovery room. This third-generation Flying Eye Hospital allows world-leading medical volunteers to travel far and wide sharing their knowledge with and developing the skills of hard-to-reach communities that need it most. Orbis's telemedicine platform, Cybersight, expands its reach even further.
The 46th annual SUN 'n FUN Aerospace Expo is the world's 2nd-largest event of its kind. The Fly-In activities include daily Air shows, two-night Air shows, a tradeshow, career fair, workshops, forums, and many family activities. Attendance reached a new record last year of over 225,000 from 80 countries over a 6-day period.
VIRGIN ATLANTIC AUTHORIZED BY ANAC TO OPERATE IN BRAZIL



Virgin Atlantic was granted permission by the National Civil Aviation Agency (ANAC) of Brazil to operate international scheduled flights in Brazil. The airline, one of the largest in the United Kingdom, has already expressed interest in operating in the country as of March, on the London-Guarulhos route.
Operational authorization is the last step for a foreign company to start scheduled flights in Brazil. The authorization to operate in the country was granted to Virgin by ANAC in March 2019.
Earlier this month, Spanish airline Air Nostrum announced that it will operate domestic regional routes in the country from the second half of 2020. In addition, Norwegian, Sky Airlines, Flybondi and Jetsmart have already started international flights on the low-cost model (low cost) for countries in Latin America and Europe.
COPA LATIN AMERICA'S MOST PUNCTUAL AIRLINE, # 2 WORLDWIDE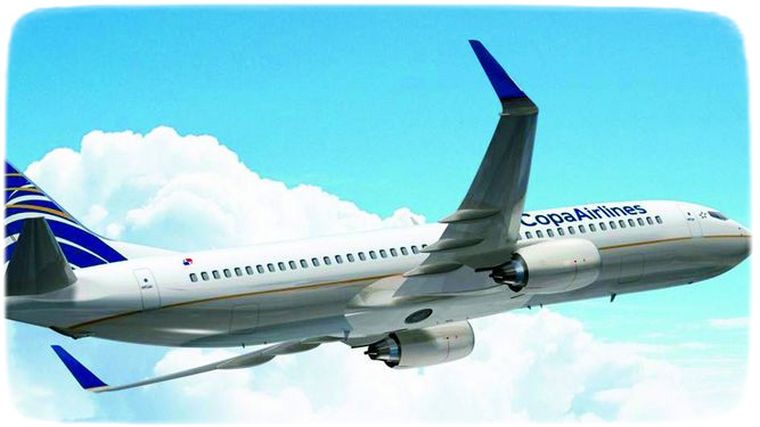 For the seventh successive year, Copa Airlines has been named "the most punctual airline in Latin America". The recognition comes from Cirium, a company that until 2019 published under the signature of FlightStat. The airline registered a punctuality index higher than 92% during 2019, the highest among the more than 500 airlines evaluated.
OAG (Official Airline Guide) in London, distinguished Copa Airlines as " the second most punctual airline in the world ", consolidating it in the top 5 worldwide for the fifth consecutive year. The recognitions of Cirium and the OAG ratify the commitment and responsibility of the airline with its passengers, by consolidating for the fifth consecutive year in the top 5 of the most punctual airlines in the world,
Copa Airlines also obtained the highest rating in all of America and worldwide (92.16%) among the 500 airlines evaluated by OAG. To establish its results, OAG analysed more than 57.7 million flight registrations made by more than 250 airlines, between January 1 and December 31, 2019.
AEROFLOT TAKES DELIVERY OF ITS FIRST A350-900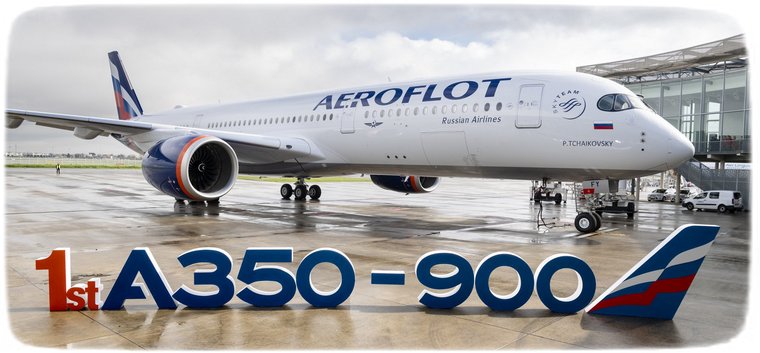 Aeroflot, the Russian flag carrier and member of the SkyTeam alliance, has taken delivery of its first A350-900, becoming the launch operator of the latest-generation widebody aircraft in Eastern Europe and CIS. Aeroflot's A350-900 features a distinctive new livery embracing its almost 100-year heritage. Aeroflot has a total of 22 A350-900 aircraft on order and operates an Airbus fleet of 126 aircraft (107 A320 Family and 19 A330 Family aircraft).
Aeroflot's A350-900 features a brand-new elegant cabin design, offering unrivalled passenger comfort. The aircraft has a spacious three-class cabin layout with 316 seats: 28 private Business Class suites with full-flat seats, 24 Comfort Class with extra legroom and 264 Economy Class. In addition, the latest-generation Panasonic eX3 in-flight entertainment system, HD screens and Wi-Fi connectivity will ensure enhanced experience for all passengers on long-haul flights. Aeroflot will operate its A350-900 from Moscow to a number of destinations including London, Dubai, New York, Miami, Osaka and Beijing.
The A350 XWB offers by design unrivalled operational flexibility and efficiency for all market segments - up to ultra-long haul (9,700 nm). Its Airspace by Airbus cabin is the quietest of any twin-aisle aircraft and offers passengers and crews the most modern in-flight flying experience. The aircraft features the latest aerodynamic design, a carbon fibre fuselage and wings, plus new fuel-efficient Rolls-Royce Trent XWB engines. Together, these latest technologies result in 25% lower operating costs, as well as 25% reduction in fuel burn and CO2 emissions compared with previous-generation competing aircraft - demonstrating Airbus' commitment to minimise its environmental footprint while remaining at the cutting edge of air travel.
At the end of January 2020, the A350 XWB Family had received 935 firm orders from 50 customers worldwide, making it one of the most successful widebody aircraft ever.
LUFTHANSA AND UNITED ARE EYEING A STAKE IN TAP AIR PORTUGAL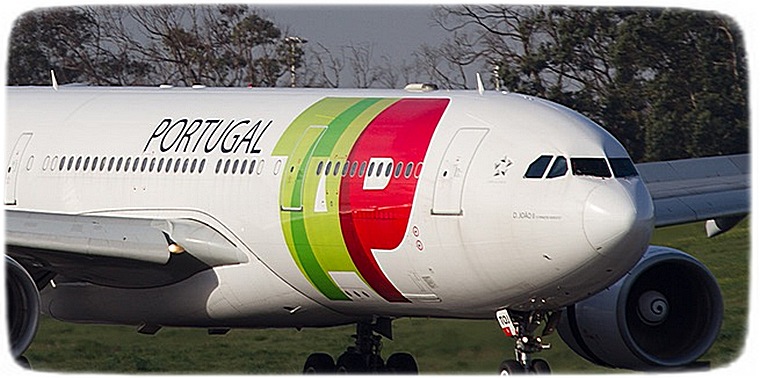 Lufthansa has started negotiations to buy 45% of the capital of its Star Alliance sister member TAP Air Portugal from its main private shareholder David Neeleman. Neeleman seems determined to sell his 45% stake in TAP Air Portugal. The German company has allied for the occasion with the American company United Airlines.
TAP (which lost 118 million euros in 2018 and 105.6 million in 2019, a result that the company explains by the renewal of its fleet) is 50% owned by the Portuguese State, 5% by employees and 45% by Atlantic Gateway, a private consortium formed by American-Brazilian businessman David Neeleman and his Portuguese partner Humberto Pedrosa
David Neeleman - who was one of the three owners of defunct Aigle Azur - and the Portuguese socialist government do not agree on the TAP dossier. The government notably opposed the businessman's plan to introduce the company on the stock market and expressed its concern over the strategy of the company whose investment policy is slow to produce positive results. But Neeleman earlier denied rumours that he wanted to withdraw from TAP because of these differences.