Compiled by Willie Bodenstein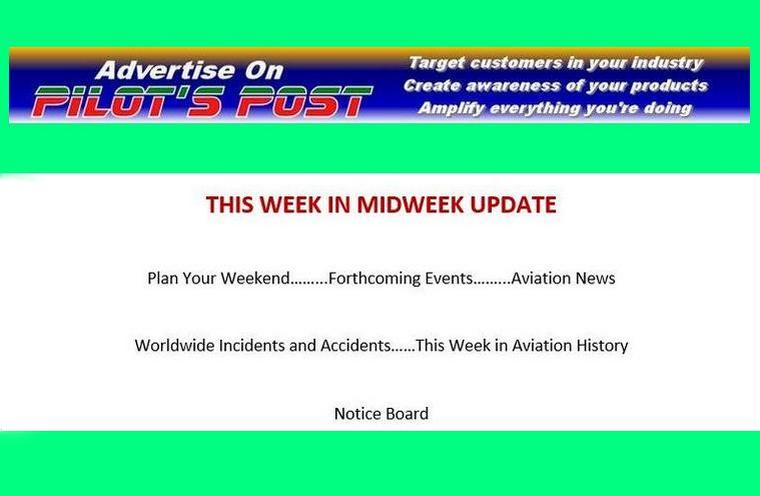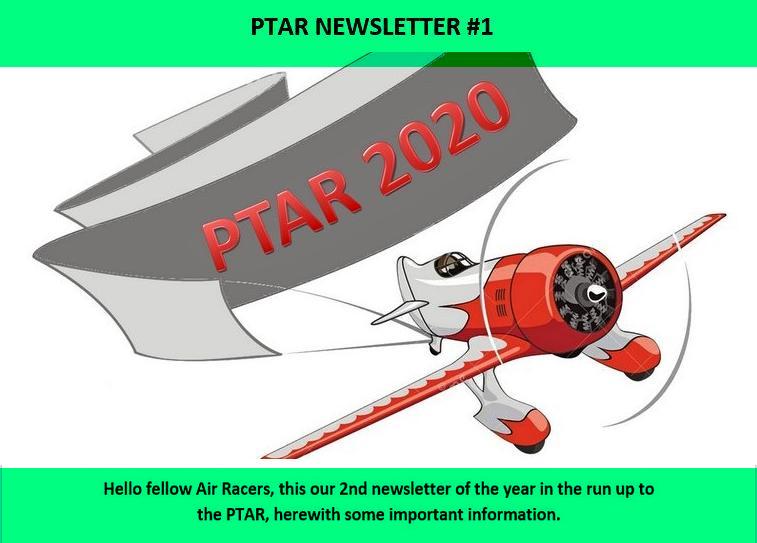 Entries are open - go to the SAPFA website at http://sapfa.co.za/index.php

Date: Friday and Saturday 22 & 23rd May 2020
Where: Ermelo Airfield, Mpumalanga
The fees are as follows:
• Entry Fee R 3 850 per aircraft as per the early bird fee (This amount can be paid into the SAPFA bank account - Nedbank Limited, Account Number 1876019840). Fees will increase after 30th April to R 4500

• Membership fees Aero Club & SAPFA R 850 per crew member - to register or renew https://aeroclub.blueboxonline.com
• FAI licence R 225 per crew member (Also can be purchased on line on the Aero Club Bluebox payment system)
If neither of the crew are SAPFA members then the total fee per crew is
R 2150. If preferred, this total amount can be paid to SAPFA, SAPFA will apportion to Aero Club the membership fees.
• Additional banquet tickets R 450 ea (The two crew members get a banquet ticket each as part of the Entry fee of R 3 850)

• Accommodation - Options for Accommodation, we have negotiated rates at Ermelo Inn for the competitors and guests - please mention PTAR in your booking.
Single R 870 B&B R 1010
Sharing R 1070 B&B R 1350
• Car Hire - Options for Car hire will follow

The race format will follow what was established in 2019 in Saldanha, which has also been successfully executed in the Speed Rally series. There will be some updates to the rules based on the planning meeting held on the 19th February 2020.

Organisation of the event in Ermelo is progressing well. The Race Committee have visited Ermelo to view accommodation options and discuss details with the club on airfield layout and logistics. The event application has been submitted and we are awaiting approvals from the CAA.

Home Page for PTAR - http://www.sapfa.co.za/index.php/presidents-air-race (watch this space)

For Entries: - https://www.speedrally.co.za/ptar-2020-ermelo - Note that the entry system is now hosted on the Speed Rally website due to difficulties experienced on our main website's entry system. If the organisers require more information, they will be in contact.

Further details of the planning and run up to PTAR 2020 will be communicated in due course. Your comments are most welcome to chairman@sapfa.co.za

Till next time, fly safe

Rob Jonkers (Race Director)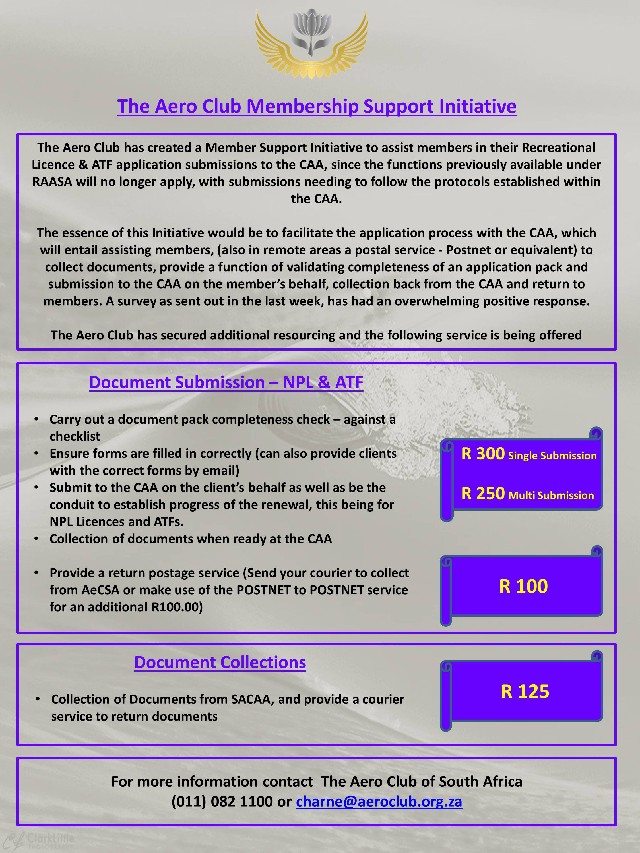 17: Aero Club of South Africa Annual General Meeting EAA Auditorium Rand Airport. Contact Sandra Strydom E-mail:
sandra@aeroclub.org.za
Tel: 011 082 1100. Time 18:00 for 18:30. Place: EAA auditorium, Hurricane Ave, Rand Airport, Germiston.


21: Bethlehem Speed Rally - Bethlehem Airfield - Contact: Jonty Esser e-mail:
jonty@promptroofing.co.za
cell: 082 855 9435
21: The Airplane Factory Fly-in, Tedderfield. Contact: Shanelle 011 948 9898
20-21: Fashkosh Airshow Stellenbosch Airfield. Contact: Anton Theart at
gm@stelfly.co.za
or 079 873 4567
13 to 5 April: Sun 'n Fun, Lakeland Florida USA. Contact: Neil Bowden at
Neil1@telkomsa.net
or on 084 674 5674


2: EAA Chapter 322 at Dickie Fritz Moth Hall, Edenvale
2 - 4: SAPFA Rally Nationals & Fun Rally - Stellenbosch Airfield. Contact Frank Eckard e-mail:
frank.eckard@mweb.co.za
cell: 083 269 1516
3 - 5: Groblersdal Flying Club fly-in. For more information contact Richard at 082 490 6227 or
flybenchmark@gmail.com
4: SAAF Museum AFB Swartkop Open and practice day
4: Robertson fly-in breakfast. Contact Alwyn du Plessis 083 270 5888
4: Wings and Wheels Festival at Uitenhage airfield. Contact Lourens Kruger E-mail:
lmk@telkomsa.net
Cell: 082 320 2615
18: Aero Club of South Africa Centenary Banquet venue TBA. Contact Marie Reddy E-mail:
marie.reddy@gmail.com
Cell: 083 259 7691
22-26: PASA Sky Diving South African Nationals 2020. Venue: Johannesburg Skydiving Club. Contact:
pottie@jsc.co.za
24 -25: Garden Route Airshow Brett Scheuble
brett@gardenrouteairshow.co.za
084 418 3836
30 to 3rd May: 2020 Aero Club Airweek - Middelburg Airfield - Contact Rob Jonkers e-mail:
rob@aerosud.co.za
cell: 082 804 7032 or Contact Sean Cronin E-mail:
sean@glutek.co.za
Cell: 083 447 9895
27 to 1 May: SAAMA Combined Power Nationals at Henley. Model Airfield.


1: SAPFA Middelburg Speed Rally Middelburg airfield. For more information contact Jonty Esser E-mail:
jonty@promptroofing.co.za
Cell: 082 855 9435
1-3: North meets South at Gariep Dam. MISASA and SAGPA, all aircraft welcome, (must be AeroClub members). Contact Donald Hicks 083 626 3180 or E-mail
Wendonair@gmail.com
6: EAA Chapter 322 Monthly Meeting. Dickie Fritz Moth Hall, Edenvale
8 -10: 20th Battlefields fly-in to Dundee KZN. For more information contact: Dave O'Halloran E-mail:
gm@battlefieldslodge.co.za
Cell: 079 496 5286
9: SAAF Museum Airshow at AFB Zwartkops. Contact Mark Kelbrick E-mail:
markkelbrick@yahoo.com
or Cell 082 413 7577
16: The Coves annual fly-in. Please note this is a closed event by invitation only. Contact JP Fourie Cell: 083 625 4804
12 -15: NAMPO Harvest Day at NAMPO, Bothaville. For more information contact Wim Venter: E-mail:
Wim@grainsa.co.za
Cell 082 414 8099
23 -24: SAC Eastern Cape Regionals Wings Park, East London. Contact Annie Boon E-mail:
chunge@mweb.co.za
22 - 24: SAPFA President's Trophy Air Race at Ermelo airfield. Contact Rob Jonkers E-mail:
chairman@sapfa.co.za
Cell: 082 804 7032 or go to
www.sapfa.co.za
E-mail:
Race@sapfa.org.za
30: Botswana International Airshow at Matsieng Flying Club. Contact Hentie Cell: +267 713 10935 or E-mail:
hentie@dwddrilling.com
31: Fly-Mo fund raising breakfast fly-in at Springs airfield. Contact Fanie Bezuidenhout E-mail:
ansan@tiscali.co.za
Cell: 083 789 5507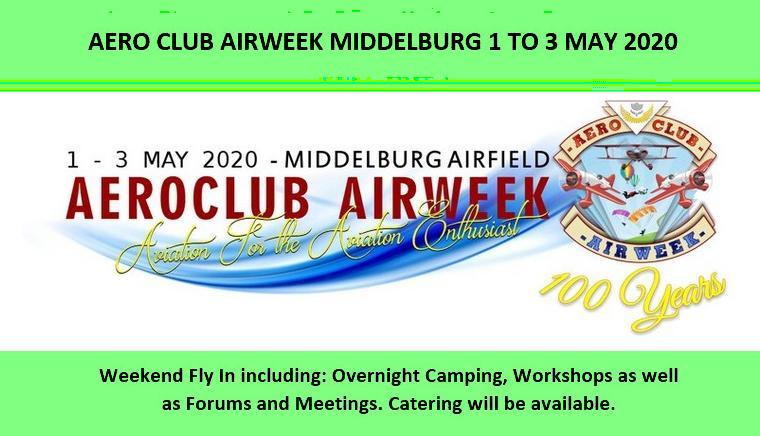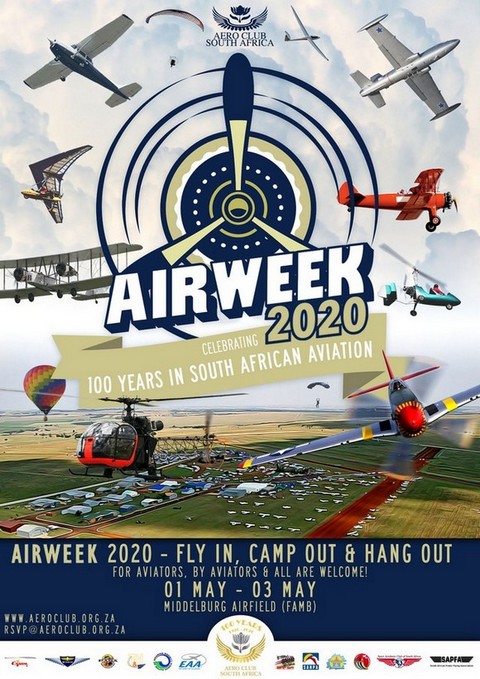 The Aero Club Centenary kicks off this year, celebrating the formation of the Aero Club back in 1920 with an Aero Conference held from the 1st to 6th April by a group of airmen, "Millers Boys", who had served with the Royal Flying Corps and the Royal Naval Air Service.
The defining event that the Aero Club will be holding will be the Centenary Airweek, planned to take place from 30th April to 3rd May at Middelburg Airfield. Planning for this event is now in full swing. The Aero Club has been working with the Middelburg Aero Club and the CAA on the approvals for this event, which is categorised as a Fly-in, where specific events are being planned by the various Recreational Aviation disciplines.
A draft program is being developed and will be communicated and expanded as we know more about what each discipline would like to do. The Aero Club website will also be kept up to date with the latest information. So far there is a SAPFA speed rally planned for Friday the 1st May, with the EAA annual convention also taking place on the same weekend.
There will be camping, either bring your own camping gear, or hire tents over the event days. Registration & booking will be available shortly, the cost of which is indicated below.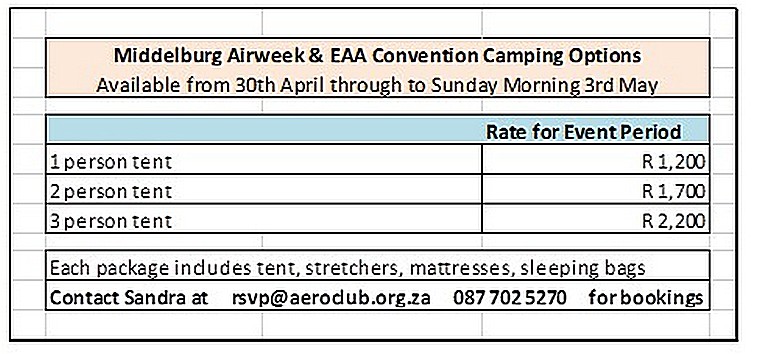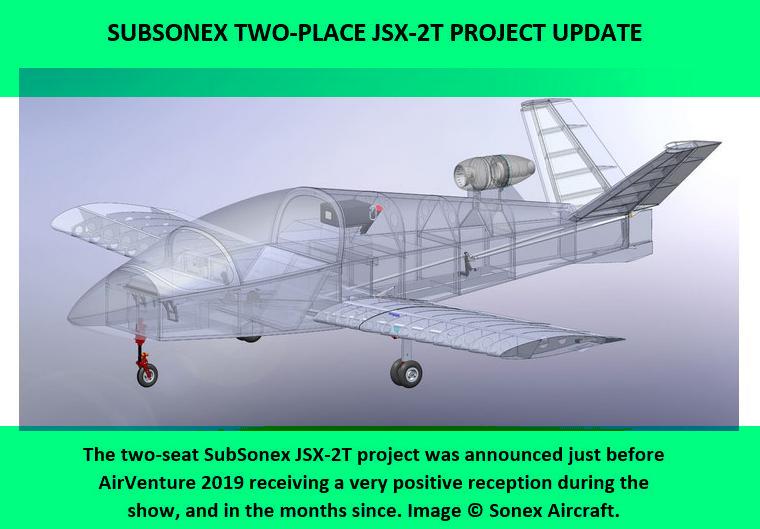 Many prospective customers have expressed interest in the new jet and a number of eager customers have added their names to our first several JSX-2T production slots via our refundable* JSX-2T Kit Reservation Deposits.
Development work has continued on JSX-2T since AirVenture and much progress has been made. Most of the work to-date has been in the form of engineering analysis and detailed modelling of the aircraft in SolidWorks 3D CAD software. Building on the extensive 3D modelling design process of the Sonex, Waiex and Xenos B-Models, SubSonex JSX-2T will be the most extensively modelled design in the Sonex Aircraft product line thus-far, which will help speed up the prototype construction process, as-well as the process of transitioning to kit production.
With most of the design work completed in SolidWorks, along with most of the engineering and analysis work for the aircraft, construction of physical prototype aircraft parts for JSX-2T will begin later this Winter with the goal of having a prototype aircraft completed and flying this summer. We will have a prototype on-display in our booth at EAA AirVenture Oshkosh 2020 and at our Open House event before the show.
Once the majority of critical flight-testing tasks are completed, Sonex Aircraft will offer deposit holders the opportunity to turn their deposits into firm orders. We plan to begin the process of kitting the aircraft this fall to begin shipping the first kits around year-end, 2020.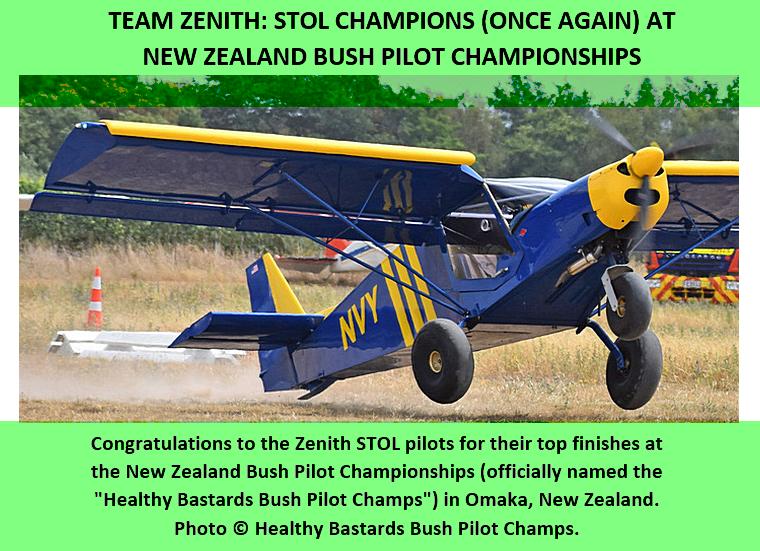 Frank Barker took first place flying in his 100-hp Rotax-powered STOL CH 701 "Sky Jeep" light-sport utility kit airplane. Defending champion Deane Philip took second place in his STOL CH 701, powered by a 130-hp Viking (Honda) engine conversion with a new four-blade Luga prop. Third place finish went to Chris Anderson in his STOL CH 701, powered by a 120-hp Rotax 912ULS "big bore EFI" engine. Zeniths took the top three spots in the Sport Pilot (<1,325 lbs.) category, competing against other light aircraft, including a Kitfox and Savage Cub.
First introduced in 1986, the STOL CH 701 aircraft was developed as an "off-airport" short take-off and landing kit aircraft to fulfil the demanding requirements of both sport pilots and first-time builders. With the STOL CH 701, designer Chris Heintz combined the features and advantages of a "real" airplane with the short-field capabilities of an "ultralight" aircraft. With form following function, the aircraft features fixed leading-edge slats for high lift, full-span flaperons (both ailerons and flaps), an all-flying rudder and durable all-metal construction. Read more about the unique design features of the Zenith STOL aircraft.
While the basic design has remained the same, many significant improvements have been introduced over the years, including a higher useful load, easier and quicker build kits and more detailed drawings and step-by-step assembly instructions. The popularity of the original CH 701 has grown over the years as this design has proven itself exceptionally well in the field and the original design has expanded into the STOL CH 750 and four-seat CH 801 aircraft (all based on the original CH 701 design). Last year, Zenith Aircraft introduced the latest variant, the STOL CH 750 Super Duty, with increased cabin size and higher load carrying capability.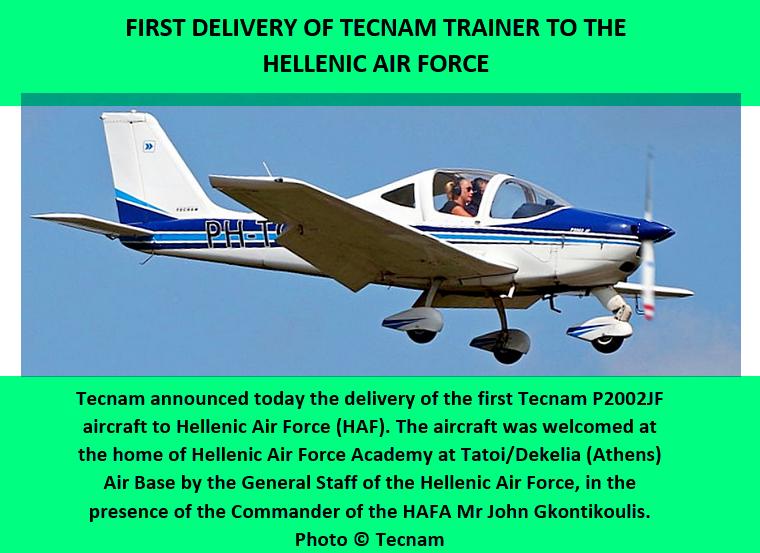 This is the first of 12 Tecnam P2002JF low wing trainers due to be delivered to the HAF. The order being the result of a thorough and intensive evaluation process.
The delivery flight from Tecnam production facility in Capua, Italy was performed by Tecnam Chief Test Pilot, Massimo de Stefano and Tecnam Global Sales and Marketing Director, Walter Da Costa. After a stop in Lecce, the flight continued over Corfu and Oxia, arriving at HAF base of Tatoi LGTT at 2 pm local time.
The HAF selected the Tecnam P2002 JF as its next-generation screening/primary training aircraft. In addition to the 12 P2002 JF aircraft ordered, Tecnam will provide a SOFTEK simulator and a computer-based integrated training system with ancillary support services.
The Tecnam P2002JF is a two-seat, single engine, low wing aircraft. Powered by the popular ROTAX 912, and with the latest avionic from GARMIN, it is firmly established as one of world's most popular single engine aeroplanes and the aircraft of choice by so many Flight Training Organisations and Air Forces.
In 2016 Tecnam delivered 8 P2002JF to Argentina Air Force. This fleet has amassed a total of over 6,000 hours and performed 16,000 landings to date.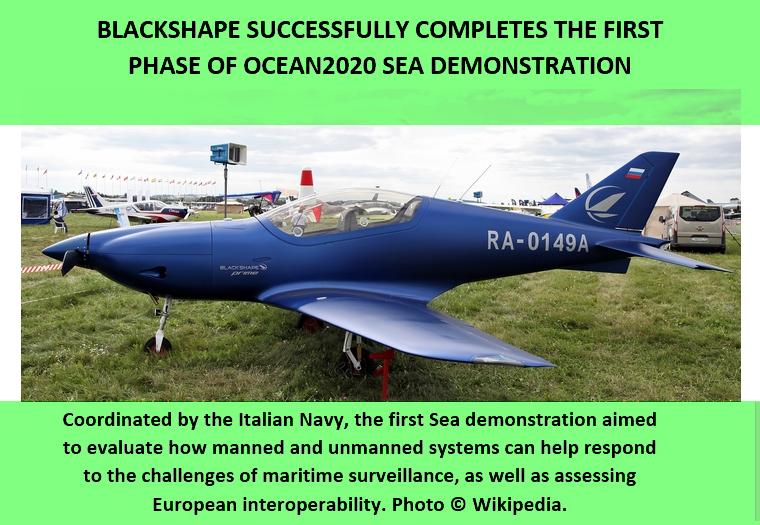 Blackshape successfully completed the first phase of OCEAN2020 sea demonstration, the largest EU funded defence research project for maritime surveillance, led by Leonardo. Coordinated by the Italian Navy, the first sea demonstration took place in the Gulf of Taranto and involved different space, naval, ground assets and remotely piloted systems, together with the Maritime Operation Centres (MOC) from Spain, Greece, Italy and Portugal and the EU MOC prototype installed in the European Defence Agency.
The mission was focused on two scenarios: Fast Boat Interdiction (Intercept and neutralize a fast & light weaponized boat) and Interception of a Mine Laying Threat during an Amphibious Operation. Blackshape carried out its operations using a BK-ISP, an innovative aerial platform with OPV (Optionally Piloted Vehicle) capabilities. This configuration allows to perform specific intelligence surveillance and reconnaissance manned and un-manned missions, and with the ability to transfer data in real-time. The BK-ISP integrates different payloads (EO/IR, Radar) in two role-fit wing pods.
During the demo, BK-ISP (Blackshape OPV platform) showed its capability of detection and identification of sea objectives, providing augmented situational awareness to the Italian Maritime Operations Centre (IT-MOC), headquarter of the Naval Squad Command (CINCNAV).
Throughout the operation, Blackshape has successfully demonstrated how remotely-piloted fixed wing, prop driven vehicles can support surveillance and interdiction operations at-sea, within the interoperability capabilities at a European level.
The Bk-ISR (Intelligence Surveillance and Reconnaissance) is the latest development from the company, designed specifically for tactical surveillance and patrolling.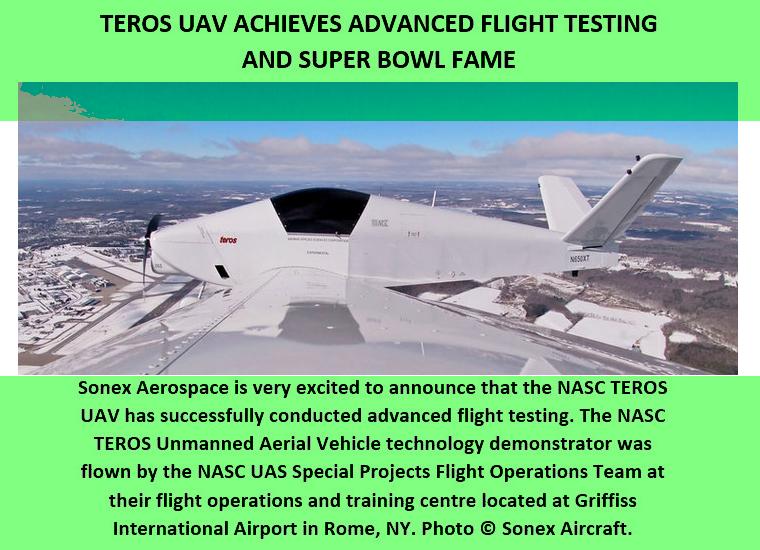 Based-upon the popular Sonex Aircraft Xenos Motorglider, its rugged, aerobatic-capable structure enables TEROS to provide a flexible plug and play payload capability for multiple payloads up to 600 pounds at high altitudes for extended flight durations. The NASC TEROS was designed in collaboration with Sonex Aerospace, LLC and is a Medium Altitude Long Endurance Unmanned Aerial System (UAS) capable of operating within the Group 4 and Group 5 UAV classifications.
Utility company Florida Power & Light recently featured the TEROS during their regional Super Bowl television commercial. The 1-minute commercial aired during halftime on Super Bowl Sunday and included a brief computer-generated clip of TEROS.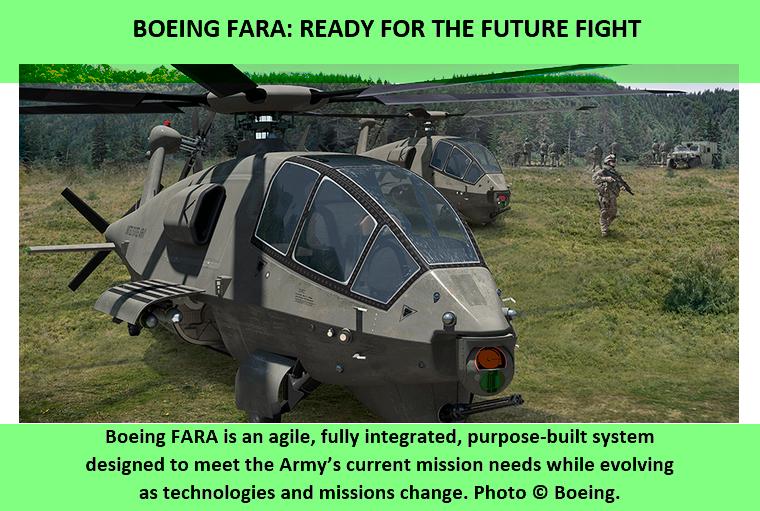 Designed with the future fight in mind, Boeing FARA is ready to deliver a reliable, sustainable and flexible aircraft to the U.S. Army.
The design - a low-risk, affordable solution validated through extensive testing and analysis - has a thrust compounded single-main rotor boasting a six-bladed rotor system, a single engine, tandem seating and a modular, state-of-the-art cockpit with a reconfigurable large area display and autonomous capabilities. The system will provide seamless integration within the Army ecosystem and a maintenance-friendly design for long-term sustainability.
Boeing FARA integrates the latest proven technology and manufacturing techniques to drive down risk and costs while offering the Army a brand new, flexible design that meets all Army requirements.
Boeing FARA features include:
Advanced design: An all-new, thrust compounded single-main rotor aircraft, with a fly-by-wire system powered by a single engine enabling agility, manoeuvrability and speeds beyond typical rotorcraft.
Tandem seating: Providing pilots with needed sight lines and a narrow cross section allowing for common pilot interface in either position, improving situational awareness and battlefield survivability.
Advanced cockpit: A modern, intuitive and reconfigurable cockpit equipped with flexible avionics, autonomous capabilities and a reconfigurable large area display with touch screen capabilities for simplicity and ease of navigation.
Maintenance-friendly design: An advanced system designed for sustainment with focus on serviceability and accessibility. This allows for ease of overall system maintenance including the ability to load weapons without supplemental lifts for faster turnaround times.
Open systems architecture: Proven, flexible and adaptable with room for growth as the Army's needs and missions evolve.
Predictive health management: Designed with safety at the forefront with a system that adapts to degraded conditions using real-time diagnostics, real-time tactical maintenance and live aircraft interface capabilities.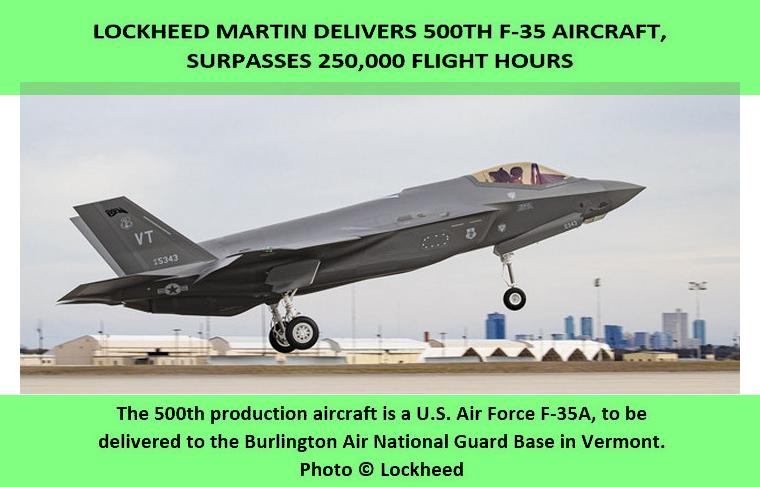 The 500 hundred F-35s include 354 F-35A conventional take-off and landing (CTOL) variants, 108 F-35B short take-off/vertical landing (STOVL) variants and 38 F-35C carrier (CV) variants for the U.S. and international customers. The 250,000 flight hours include all F-35s in the fleet comprised of developmental test jets, training, operational, U.S. and international aircraft.
"These milestones are a testament to the talent and dedication of the joint government, military and industry teams," said Greg Ulmer, Lockheed Martin, vice president and general manager of the F-35 program. "The F-35 is delivering an unprecedented 5th Generation combat capability to the war fighter at the cost of a 4th Generation legacy aircraft."
The F-35 operates from 23 bases worldwide. More than 985 pilots and over 8,890 maintainers are trained. Nine nations use the F-35 from their home soil, eight services have declared Initial Operating Capability and four services have employed F-35s in combat operations.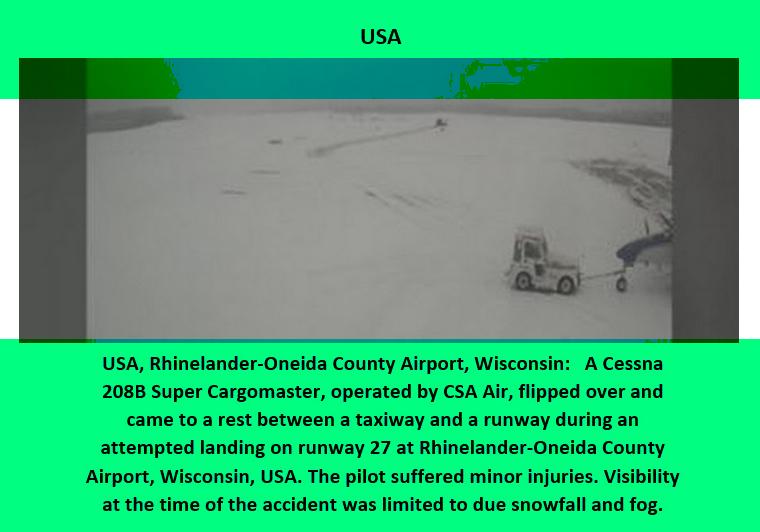 Congo, Brazzaville: A Royal Air Morocco Boeing 737-800 with 167 people on board was climbing out of Brazzaville on a flight to Casablanca (Morocco) when the right-hand engine failed and was shut down. The crew opted to return to Brazzaville where they made a safe landing. The aircraft was still on the ground in Brazzaville about 45 hours later.
Portugal, Faro: A Jet2 Boeing 757-200 on a flight from Manchester, (UK) to Tenerife South, (Spain), was about 250nm southwest of Faro (Portugal) when one of the flight crew members declared Mayday reporting the other pilot was incapacitated. The aircraft turned around, descended and diverted to Faro where the aircraft landed safely about 45 minutes later.
UK, Uxbridge: The Uxbridge Magistrates' Court heard how a mother, Mary Roberts, 53 and 23-year-old daughter Henrietta Mitaiare attacked Captain Guido Keel, an airline pilot in his cockpit, after they were not allowed to store a baby carrier in the cabin. They scratched and kicked him after their flight arrived at Heathrow Airport last May.

Argentina, Neuquen: An Austral Embraer ERJ-190 with 98 people on board operated by Aerolineas Argentinas was on a flight from San Carlos de Bariloche to Buenos Aires Aeroparque when, about 60nm east northeast of Neuquen, (Argentina) the crew initiated an emergency descent due to the loss of cabin pressure and the passenger oxygen masks were released. The aircraft landed safely on Neuquen about 20 minutes later.
USA, St. Louis International Airport: An American Airlines flight that departed from Chicago's O'Hare International Airport for a flight to Dallas Fort Worth International Airport was diverted because of an "unruly passenger" attempted to open the airplane's emergency exit door while it was in flight. A group of flight attendants and passengers helped subdue the man to the ground. The plane was diverted to St. Louis International Airport where police removed him.
US, Naval Auxiliary Landing Field Fentress, Chesapeake: Lou Ella Moore a Virginia Beach resident was arrested by NCIS agents and Virginia Beach police for allegedly interfering with an aircraft by flashing lights at passing planes. Moore used a homemade device made of multiple lights fastened to a garden rake and pointing it at planes overhead. She was released on bail, if convicted, she faces a maximum possible sentence of five years in prison.


Fellow Luftwaffe pilot Erich Hartmann holds the record as the most successful fighter Ace. Other than Hartmann, Barkhorn is the only fighter ace to ever exceed 300 claimed victories.
Born in the Weimar Republic in 1919, Barkhorn joined the Luftwaffe in 1937 and completed his training in 1939.
He flew his first combat missions in May 1940, during the Battle of France and then the Battle of Britain without shooting down any aircraft. His first "victory" came in July 1941 and his total rose steadily against Soviet opposition. In March 1944 he was awarded the second highest decoration in the Wehrmacht when he received the Knight's Cross of the Iron Cross with Oak Leaves and Swords for 250 aerial victories.
Barkhorn flew 1,104 combat sorties and was credited with 301 victories on the Eastern Front against the Soviet Red Air Force piloting the Messerschmitt Bf 109 and Focke-Wulf Fw 190D-9.
In May 1945 he surrendered to the Western Allies and was released later that year. After the war he joined the German Air Force of the Bundeswehr, serving until 1975. On 6 January 1983, Barkhorn was involved in a car crash with his wife Christl. She died instantly and Gerhard died two days later on 8 January 1983.