The T-7A Red Hawk, originally known as the Boeing T-X, is the new advanced pilot training system for the U.S. Air Force. Requirements for a replacement for the Northrop T-38 Talon started in 2003. The replacement trainer was expected to enter service around 2020.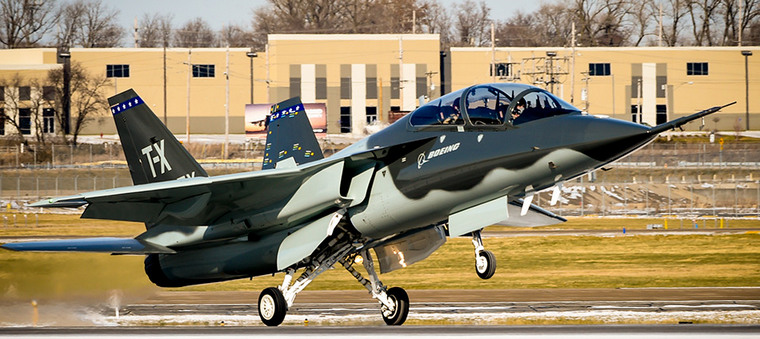 Lockheed Martin, Leonardo DRS and Boeing were shortlisted as contenders for the contract. Boeing revealed two aircraft designed in cooperation with its Swedish aerospace group partner, Saab Group, to demonstrate the maturity and performance requirements of its entrant.
Boeing's T-X is a single-engine advanced jet trainer is a clean-sheet design with a twin tail, tandem seating and retractable tricycle landing gear. The submitted aircraft and demonstration models were powered by a General Electric F404 afterburning turbofan engine.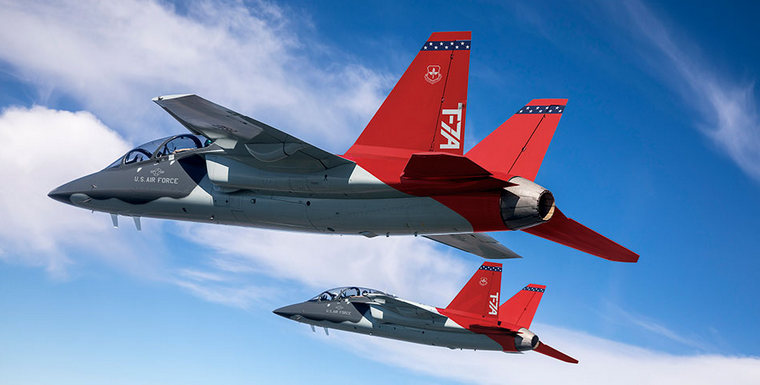 The first T-X flew on 20 December 2016. From design to production of the two existing test aircraft took just 36 months, which Boeing attributes in part to the application of model-based engineering and design efforts, including the use of virtual reality. The use of digital engineering also strengthened the computational fluid dynamics-based models of the aircraft, which resulted in the need of few wind tunnel tests to prove out the design.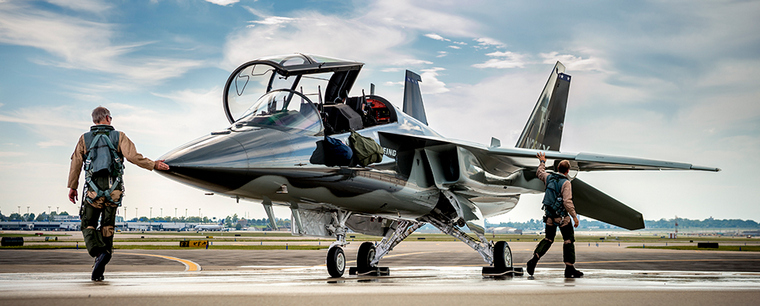 On 27 September 2018 the United States Air Force (USAF) announced that the winner of the T-X program, which pitted the Boeing-Saab team against teams from Lockheed Martin and Leonardo DRS was Boeing's T-7A.
A total of 351 aircraft and 46 simulators, maintenance training and support are to be supplied at a program cost of US$9.2 billion.
On 16 September 2019, the USAF officially named the aircraft the "T-7A Red Hawk" as a tribute to the Tuskegee Airmen, who painted their airplanes' tails red, and to the Curtiss P-40 Warhawk, one of the aircraft flown by the Tuskegee Airmen
The T-7A gives the U.S. Air Force a flexible design that can adapt as technologies and training needs change and will train the next generation of pilots for decades to come.