Compiled by Willie Bodenstein




AIRLINK ADJUSTS FLIGHT SCHEDULE IN RESPONSE TO COVID-19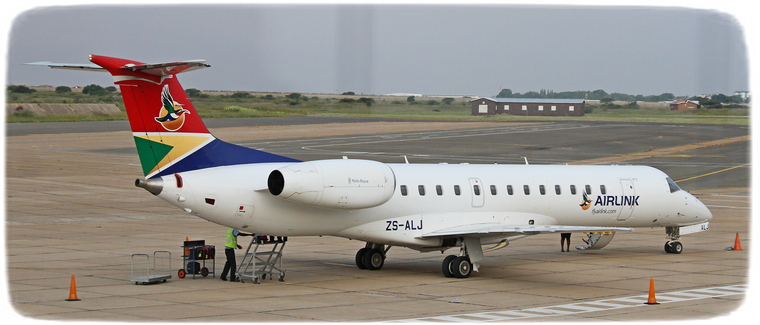 Airlink customers can continue flying with confidence, safe in the knowledge that the Southern African airline is following all recommended best practices to prevent the spread of COVID-19, while also minimising the impact for business and leisure travellers.
"The safety and well-being of our customers and employees is our top priority," said Airlink Managing Director and Chief Executive, Rodger Foster.
"Hygiene is key to containing and preventing the spread of COVID-19 and all infections. To further minimize the risk of infections, Airlink has stepped up its already stringent protocols in line with recommendations from the World Health Organization (WHO), the International Civil Aviation Organization (ICAO), International Air Transportation Association (IATA) and the National Institute for Communicable Diseases (NICD) and in compliance with Airports Company South Africa (ACSA) as well as Port Health requirements," he added.
These measures include sanitizing of all Airlink aircraft before and after every flight. The provision of sanitary wet wipes to passengers is standard protocol - although concerned passengers are welcomed to carry their own hand sanitizers with them onboard.
Similarly, our catering company already implements stringent daily hygiene, quality and safety controls, which also help to prevent the spread of illnesses and viruses.
In response to the sudden decline in global and regional demand for air travel brought on by the outbreak of COVID-19, Airlink is temporarily adjusting its flight schedule. Some routes will be served with reduced capacity, which may be achieved with less frequency. Customers should contact their booking agent or call Airlink's Customer Care Department on +27 11 451 7337 for updates.
Airlink will furthermore assist and allow passengers to make one free date change to their reservation, providing the original ticket was issued before 04 March 2020, for travel between 12 March and 30 September 2020. Clients may contact their booking agent for assistance.

SAA TO OFFER CUSTOMERS ONE FREE CHANGE ON CERTAIN SAA FLIGHTS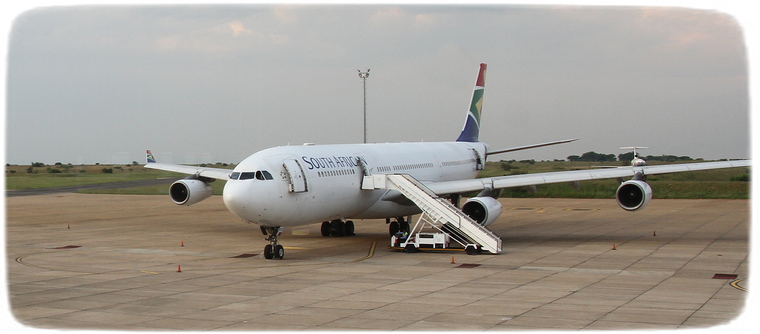 Given the uncertainty surrounding the coronavirus pandemic, South African Airways (SAA) is offering customers one free change in reservations on selected international routes to be used for travel on or before the 30 September 2020.
SAA will allow one free change of booking for tickets issued between 13 March to 30 April 2020 for travel on these selected routes without penalty or change fees.
The routes applicable include those between Johannesburg and New York, Washington DC, Frankfurt, Munich and London. Itineraries must be rebooked by 30 April and travel completed by 30 September 2020.
"Our first commitment at SAA during the coronavirus pandemic is to look after our customers and staff alike. That is why we are assisting customers with this special rebooking policy. We will be regularly reviewing our policies during this challenging time to ensure that our customers can continue to travel with confidence and added reassurance," said Philip Saunders, SAA Chief Commercial Officer.
MANGO COMMUNICATION ON COVID19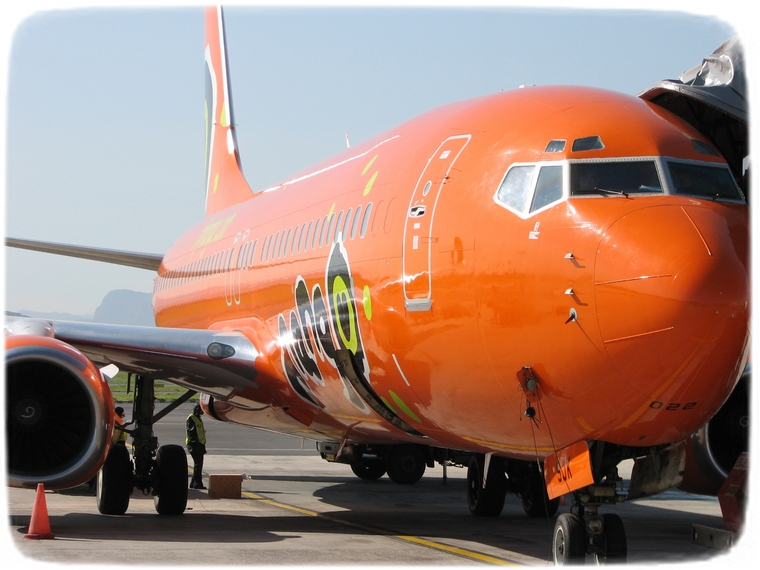 The virus may not be airborne, but we are. At Mango, we understand the key role that airlines need to play in preventing the spread of pandemics like Covid-19. As stewards of travel, we take this responsibility extremely seriously and always strive to ensure that our passengers can travel unhindered and stress free.
As such, we want to assure our passengers of a few things: We have reviewed and reiterated our already stringent safety controls for communicable diseases, which will be found in all Cabin and Emergency in-house documentation. We have increased our aircraft cleaning efforts and are currently developing a passenger awareness campaign. All our planes are cleaned according to strict Boeing specification and are fitted with a HEPA (High Efficiency Particulate Air) filter, which filters out recirculated air on board each plane to remove airborne particles.
We will continue working closely with the National Institute for Communicable Diseases (NICD), the Department of Health, Port Health, ACSA and the CAA to ensure that we comply with all best practices and regulations set out in the public's interest.

FOUR ACSA AIRPORTS RECEIVE GLOBAL SERVICE QUALITY ACCOLADES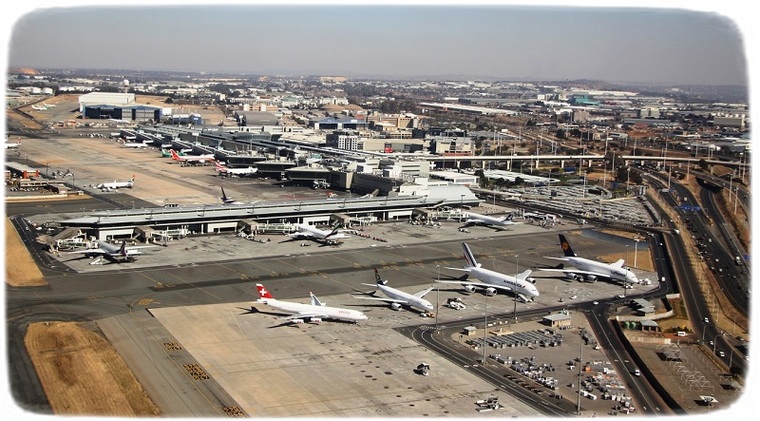 Four airports owned and operated by Airports Company South Africa have been named top in their respective categories in the annual Airport Service Quality (ASQ) awards that measure service at more than 390 airports around the world.
Three airports in regional centres featured strongly in the ACI Awards for 2019. Kimberley Airport is a second-time recipient of an award in the size category for airports with fewer than 2-million passengers a year. Also recognised at the top of this category are George Airport and Upington Airport, which was also top in its category the previous year.
King Shaka International Airport was again top among its peers, receiving the ASQ accolade in its category for airports with 5 to 15 million passengers a year. The airport has recently consolidated its annual passenger figures above the 6.2-million mark.
The Airport Service Quality programme is the world's leading airport customer experience measurement and benchmarking programme.

VIRGIN ATLANTIC ANNOUNCES NEW SERVICE TO CAPE TOWN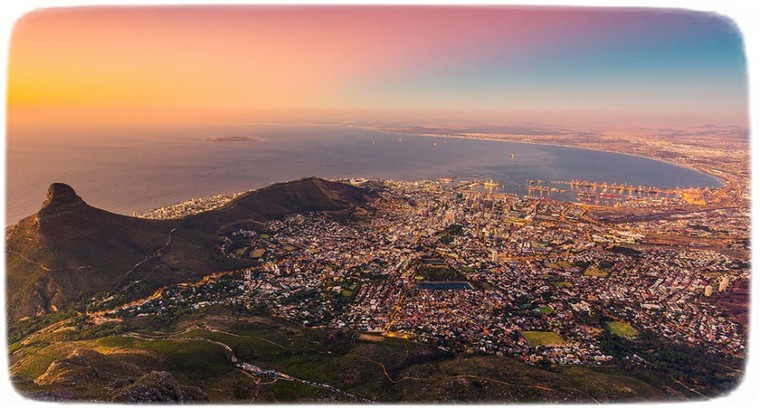 Sunseekers this winter can head down to South Africa on Virgin Atlantic's new daily seasonal service flying between London Heathrow and Cape Town
With the first flight taking off on 25th October 2020, the new service will operate on a Boeing 787-9 aircraft complementing the existing daily service to Johannesburg.
Juha Jarvinen, Chief Commercial Officer, Virgin Atlantic commented: "2020 is an extremely exciting year of continued growth for Virgin Atlantic. Not only are we launching a new service to Sao Paulo in March but we're delighted to announce a new seasonal service to Cape Town offering more choice for our customers than ever before."
"We're delighted to be flying to Cape Town again - we're expecting a high proportion of leisure travellers on this route taking advantage of the winter sun, the safaris and of course, the world-famous wine region."
The VS478 will operate as a night flight departing Heathrow at 16:20 arriving into Cape Town at 05:55 whereas the inbound, the VS479, will depart at 08:00 landing later that day at 18:00. Return Economy fares start from £713 per person.

BRITISH AIRWAYS ACHIEVES GUINNESS WORLD RECORDS TITLE FOR SPORT RELIEF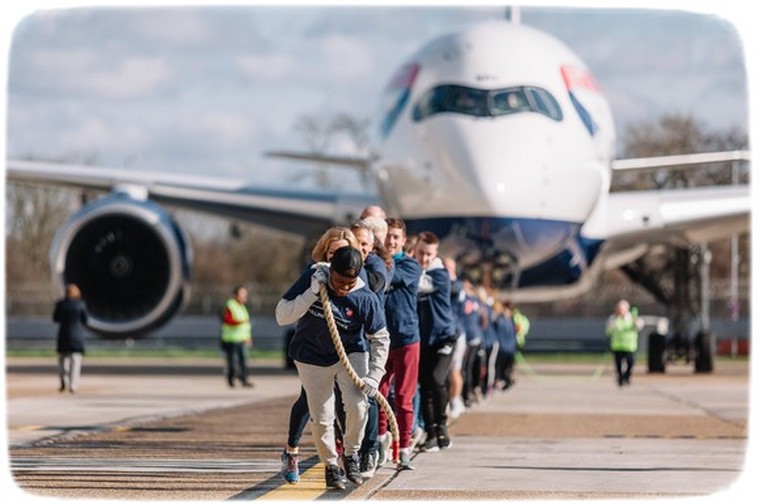 British Airways' week of Sport Relief fundraising events has taken off by achieving a GUINNESS WORLD RECORDS® title for the Heaviest Aircraft Pulled Over 100 Metres by a team (mixed), made up of colleagues and sporting celebrities.
The aircraft weighed 182.9 tonnes, helping the team beat the current record of 180 tonnes.
The British Airways plane pull is part of a number of sporting activities the airline is undertaking to fundraise for Sport Relief including flyathons, sky dives and sports matches. The airline has pledged to Match Fund up to £100,000 of the funds raised by colleagues. Flying Start has raised £24m over nine years through onboard donations, sponsored events and challenges and helped more than 800,000 people in communities across the British Airways network.
EMIRATES OFFERS TRAVELLERS ADDED PEACE OF MIND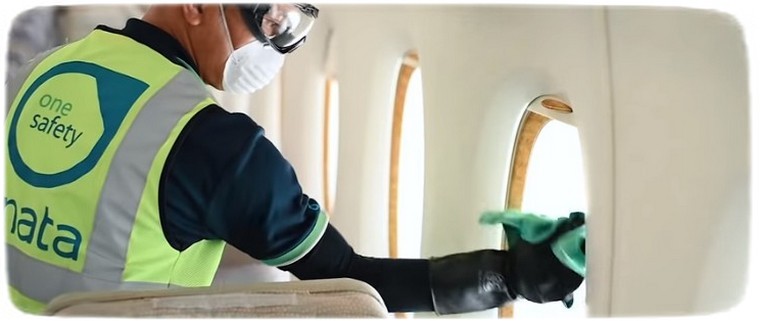 In response to the latest developments in the COVID-19 outbreak around the world, Emirates is taking extra steps that go above and beyond industry and regulatory requirements to ensure its customers' health and comfort, and provide them with confidence and peace of mind when planning their travel.
On all aircraft departing from its hub in Dubai, Emirates has implemented enhanced cleaning and complete disinfection of all cabins as a precaution. In line with the latest expert medical finding that the COVID-19 virus is primarily transmitted by touch, Emirates has placed its greatest focus on surface cleaning.
The cleaning process includes a comprehensive wipe down of all surfaces - from windows, tray tables, seatback screens, armrests, seats, in-seat controls, panels, air vents and overhead lockers in the cabin, to lavatories, galleys and crew rest areas. All of this is done in addition to other normal procedures such as changing head rest covers on all seats, replacement of reading materials, vacuuming, and more.
All of Emirates' aircraft are fitted with HEPA cabin air filters which are proven to filter out 99.97% of viruses. They also remove dust, allergens and microbes from the air recirculated into the cabin and cockpit, which helps to provide a safer, healthier and more comfortable environment for the passengers and crew.
AER LINGUS IS WORLD'S FIFTH MOST FAMILY FRIENDLY AIRLINE



Aer Lingus announced that it has been named the fifth most family friendly airline worldwide by travel website Lastminute.com.
The research, conducted by Lastminute.com, assessed the 36 most-booked airlines on criteria including priority boarding, in-flight TV, child-friendly meals and the accommodation of pushchair and car seats. Aer Lingus, Ireland's only 4-star airline, also ranked second best in the survey for shortest delays, averaging at just 3 minutes.
Aer Lingus' endeavours to provide a seamless and stress-free flying experience for children and accompanying adults alike with its Family First programme. The airline offers half price checked bags and seat selection for children between the ages of two and eleven flying within Europe, as well as early-boarding for those with babies and buggies, allowing them to get settled safely on board with minimum fuss. Buggies, strollers and travel seats will be checked in, free of charge, and delivered, ready for pick up at the end of the journey.
AUSTRIAN AIRLINES OFFERS PASSENGERS AN EXTENSIVE WAIVER POLICY FOR REBOOKING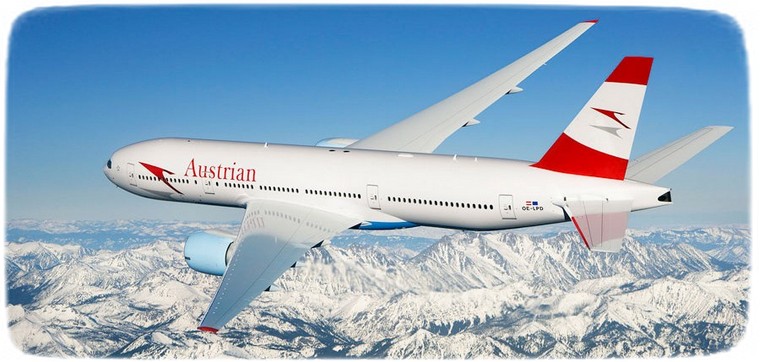 Austrian Airlines is offering passengers extensive rebooking options free of charge. In doing so, the Austrian home carrier is taking into account the current developments surrounding the spread of the coronavirus and the associated uncertainties of passengers. The new waiver policy applies to existing and future bookings on the worldwide route network of the airline. Tickets already booked with a departure date until April 30, 2020 can be rebooked free of charge once until December 31, 2020
Departure and destination airports must be identical under the new rebooking regulations, which also apply to Lufthansa Group Airlines Lufthansa, Swiss, Brussels Airlines and Air Dolomiti. If the originally booked fare is no longer available on the newly selected travel date, a corresponding difference must be paid. The rebooking must be made before the original travel date. A subsequent rebooking is not possible.
ETIHAD AIRWAYS TO LAUNCH NEW SERVICE TO VIENNA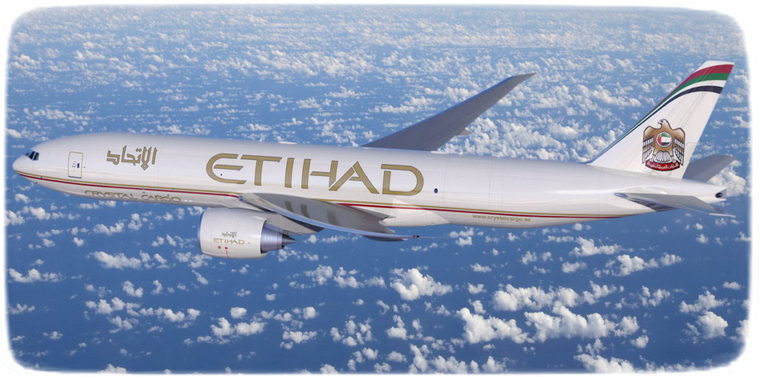 Etihad Airways, the national airline of the UAE, will launch new daily scheduled year-round flights to Austria's capital Vienna using a two-class Boeing 787-9 Dreamliner. The service will initially operate with four weekly flights between 22 May and 30 June.
Departures have been conveniently timed to arrive early morning in Vienna, and to connect seamlessly in both directions via Abu Dhabi to gateways across the Etihad network including the GCC, Southeast Asia, and Australia.
Etihad's two-class B787-9 Dreamliner features next-generation Business and Economy cabins configured with 290 seats - 28 Business Studios and 262 Economy Smart Seats. The introduction of the widebody aircraft on the route will provide Etihad with opportunities for belly-hold cargo between Abu Dhabi and Vienna, and onwards across the Etihad Cargo network.
LUFTHANSA GROUP PLANS TO REDUCE FLIGHT PROGRAMME BY UP TO 50 PER CENT



Due to the exceptional circumstances caused by the spread of Covid-19 and the resulting drastic decline in bookings as well as numerous flight cancellations Lufthansa Group decided to reduce the flight capacity on offer even more than previously planned. Depending on the further development of demand, capacity is to be reduced by up to 50 per cent in the coming weeks. These capacity adjustments apply to all passenger airlines in the Lufthansa Group.
In addition, the extent to which the entire Airbus A380 fleet (14 aircraft) can be temporarily taken out of service in Frankfurt and Munich is currently being examined.
This measure is designed to reduce the financial consequences of the slump in demand. It complements the planned savings actions in the area of personnel, in material costs and project budgets, and other liquidity measures. In addition to an immediate hiring freeze, Lufthansa Group has already offered its employees the use of voluntary individual personnel measures in recent weeks. These include the granting of unpaid leave and bringing forward annual leave. The company is in talks with its operating partners and trade unions in order to avoid dismissals - among other measures - by means various part-time models, including probationary periods.

SCHIPHOL MAINTENANCE CLOSES RUNWAY 04-22 FOR SIX WEEKS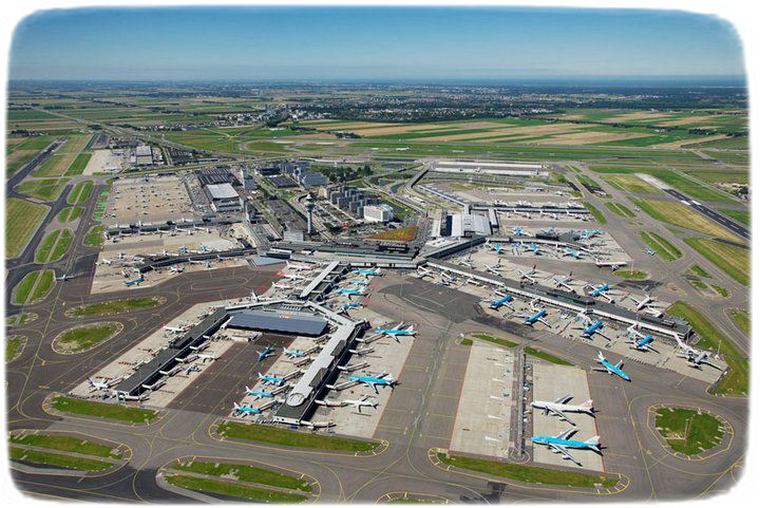 Major maintenance work will be carried out at Schiphol's Runway 04-22, also called Oostbaan, from Monday 16 March up to and including Monday 27 April. During this six-week period, Runway 04-22 will be unavailable for air traffic. The general business aviation that normally uses Runway 04-22 will have to take off from or land at one of the other runways during this maintenance.
The maintenance will have limited consequences for noise impact in the surrounding area. During the maintenance period, general aviation will be allocated to the other runways, depending on the wind direction.
At 2,000 metres in length, Runway 04-22 is the shortest take-off and landing runway at Amsterdam Airport Schiphol and is primarily used for general business aviation. During the maintenance work, 11,000 tonnes of asphalt will be replaced, some 5 kilometres of new cabling will be installed, nearly a kilometre of sewerage will be repaired while 300 runway lights will be replaced with LED versions. The work will be carried out in collaboration with Heijmans. Some 120 employees working in various shifts will be working 24 hours a day on the maintenance.
CZECH AIRLINES IS SUSPENDING DIRECT FLIGHTS BETWEEN PRAGUE AND SEOUL, EFFECTIVE IMMEDIATELY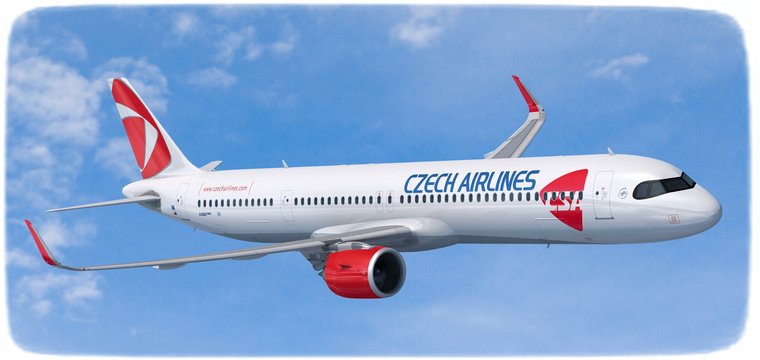 Czech Airlines is suspending direct flights between Prague and Seoul, South Korea, effective immediately. Czech Airlines is responding to growing concerns about the coronavirus infection and a drop in demand for Czech Airlines flights to/from Seoul. After a thorough assessment of the situation, all Czech Airlines flights between Prague and Seoul have been cancelled as of today. For Czech Airlines, health and safety of both customers and employees is the topmost priority. The measure is effective indefinitely.
Czech Airlines offers to fully refund clients affected by the cancellation or to transfer them to flights operated by other carriers. Czech Airlines takes a highly responsible approach to the epidemic threat and has been consulting relevant authorities.
AIR ARABIA PROFIT SURGES BY 80% IN 2019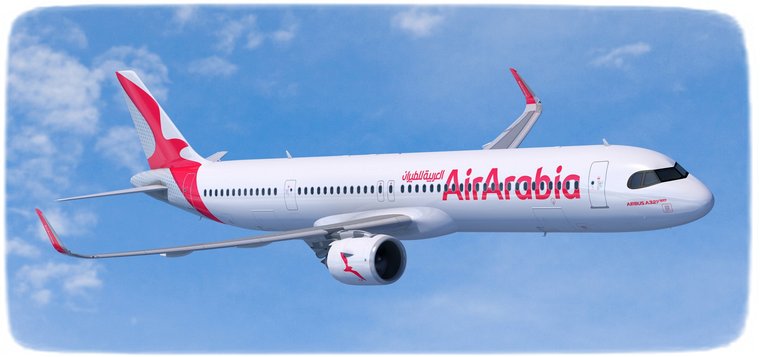 Air Arabia posted an 80 per cent surge in 2019 net profit, aided by higher passenger numbers from its four hubs in the UAE, Morocco and Egypt.
The budget carrier posted a net profit of Dh1 billion for the year ending December 31, 2019 after recording a year-ago loss, when it was hurt by a significant impairment charge linked to its exposure to collapsed private equity firm Abraaj.
The full year financial results were backed by growth in passenger demand with Air Arabia serving more than 12 million passengers from its four hubs in the UAE, Morocco and Egypt, up 10 per cent compared to the 11 million passengers carried last year, Air Arabia said.
The average seat load factor - or passengers carried as a percentage of available seats - for the full year increased 2 percent at 83 percent, the airline said.
Air Arabia, now operating in its 16th year, runs flights to over 170 destinations, from four different hubs spread in the UAE, Morocco and Egypt.
QATAR AIRWAYS CARGO VOTED INTERNATIONAL CARGO AIRLINE OF THE YEAR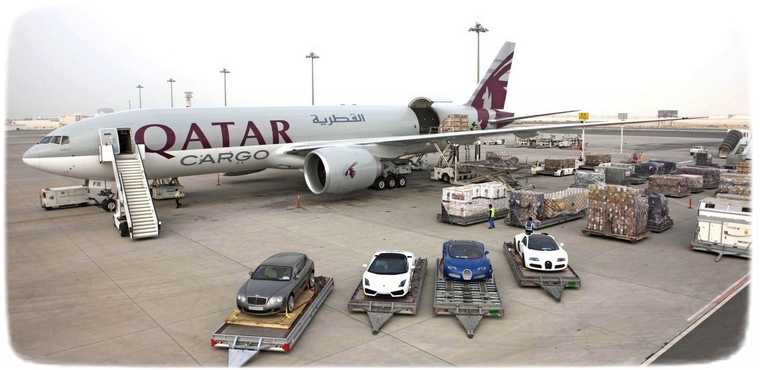 Qatar Airways Cargo was presented with the "International Cargo Airline of the Year" award at the STAT Times grand gala awards event held at the Grand Hyatt, Mumbai on 26 February 2020. The biennial awards event is held in conjunction with the Air Cargo India exhibition and conference organised by Messe München.
With belly-hold services to 13 destinations and freighters to seven destinations in India, Qatar Airways Cargo is expanding its footprint in the country, a major market for the cargo carrier. Qatar Airways Cargo offers businesses in India efficient connections to Africa, Europe and the Americas via its world-class Doha hub. More than 3000 tonnes of general cargo, perishables, pharmaceuticals, courier and other products are flown on Qatar Airways flights and freighters from India to these key markets via Doha each week.
The world's leading global carrier has a wealth of experience in the air freight business and offers cargo capacity on a young and modern fleet of 28 freighters in addition to belly-hold services to a global network using more than 250 passenger aircraft. Qatar Airways Cargo offers distinctive products, namely QR Pharma, QR Fresh, QR Live, QR Mail and QR Express for the air freight of temperature-sensitive pharmaceutical cargo, perishables, live animals, as well as air transport of mail and other time-critical express shipments. The carrier's QR Charter product offers charter solutions to the carrier's global network of more than 160 destinations and also to those destinations that are not part of its scheduled services.
WIZZ AIR ABU DHABI TO LAUNCH IN Q3 THIS YEAR


Wizz Air Abu Dhabi will launch operations to destinations across Europe, the Middle East, Asia and Africa. It comes after Abu Dhabi Development Holding Company (ADDH) announced on Monday that it had concluded the deal to partner with the Hungarian low-cost carrier Wizz Air.
Wizz Air Abu Dhabi will be 51 percent Abu Dhabi-owned and will start flying with a fleet of three new Airbus SE A321neos, increasing to 50 planes over 10 years. Wizz Air offers more than 700 routes from 25 bases, connecting 155 destinations across 45 countries, with a fleet of 120 aircraft, made up of A320s and A321s.
Following the agreement, the airline development team has already initiated the process with the UAE General Civil Aviation Authority to obtain the carrier's Air Operator Certificate and Operating License, while the carrier's recruitment drive is set to start in the coming months.