Compiled by Willie Bodenstein




AIRLINK TEMPORARILY SUSPENDS FLIGHTS TO CERTAIN DESTINATIONS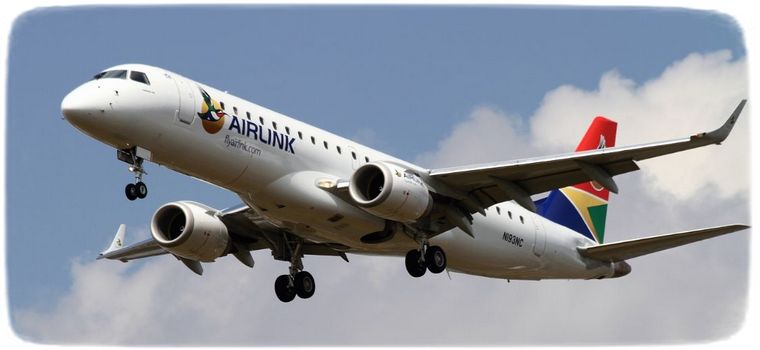 The COVID-19 pandemic which has resulted in the temporary closure of many Private Game Lodges in the Lowveld, Kruger and Botswana, combined with travel restrictions to and from Airlink's important source markets which are under lockdown and travel bans, has resulted in a high number of no shows and substantial decline in demand for air travel.
Airlink will be making additional schedule adjustments further reducing capacity and frequency across its network. These will commence during the week of 23 March 2020. "While we have already implemented numerous schedule changes and suspended several routes, Airlink is still currently servicing more than 35 routes out of our 55 route network, said Airlink Managing Director and Chief Executive, Rodger Foster. Additional Suspended Routes:
We will temporarily suspend flights between Cape Town - Skukuza, Upington, East London and Maun and from Johannesburg - Nampula as well as from Nelspruit to Vilanculos and Livingstone.
For customers holding tickets for travel between 18 March and 30 September 2020 wishing to make changes to their travel dates, Airlink will facilitate one free date change to their reservation, for new dates of travel between 18 March and 31 December 2020, subject to Airlink's standard terms, conditions and fare rules.
SAA AFRICA REGIONAL FLIGHTS SUSPENDED UNTIL 31 MAY 2020 DUE TO KNOCK ON EFFECT OF DECISION TO SUSPEND INTERNATIONAL FLIGHTS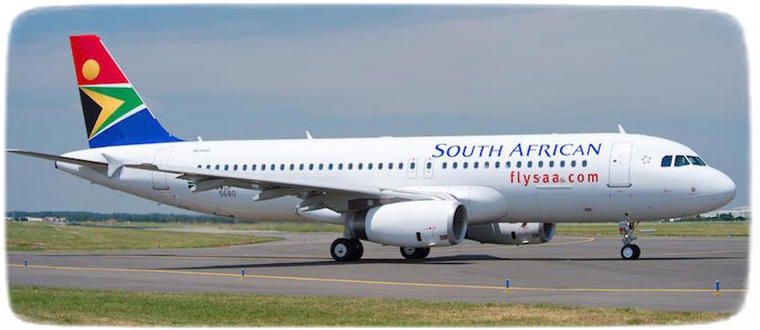 South African Airways (SAA) announced that it is suspending all international flights with immediate effect until 31 May 2020, to support the government travel ban aimed at stopping the transmission of the Coronavirus (Covid-19).
As a direct consequence of this suspension, there was an immediate drastic reduction of demand for the African regional flights. SAA is a network carrier, which means that a significant part of the regional bookings demand is fed by the passengers that travel to or from the international destinations.
Therefore, the suspension of the international flights has resulted in the airline not being able to operate its normal network. This resulted in operation of regional flights not being commercially viable anymore.
Flights to the following destinations have been suspended as of 20 March 2020 until 31 May 2020: Accra (Ghana), Lusaka (Zambia), Harare (Zimbabwe), Victoria Falls (Zimbabwe), Windhoek (Namibia), Lagos (Nigeria), Entebbe (Uganda). Mauritius will operate until Saturday, 21 March 2020.
This decision means that SAA will only continue to render services on its domestic route between Johannesburg and Cape Town.
SA EXPRESS ANNOUNCES THAT IT WILL SUSPEND OPERATIONS FROM 18 MARCH 2020 UNTIL FURTHER NOTICE.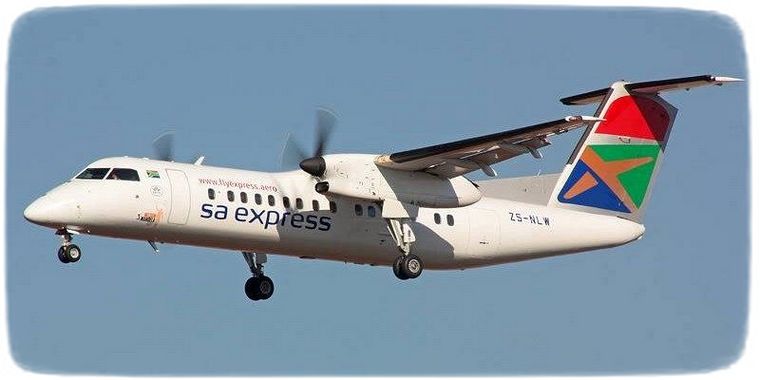 Johannesburg. In light of adverse recent developments including the impact of the COVID-19 pandemic, SA Express announces that it will suspend operations from 18 March 2020 until further notice.
This decision will impact both SA Express customers and staff in the following manner: All customers will be accommodated on alternative flights. All non-critical SA Express staff will be placed on compulsory leave during this time
The airline will utilise this period to review its current network and streamline operations for improved efficiency.
SA Express will provide communication on any additional developments in due course.
KING SHAKA IS AGAIN THE FASTEST GROWING INTERNATIONAL AIRPORT IN SOUTH AFRICA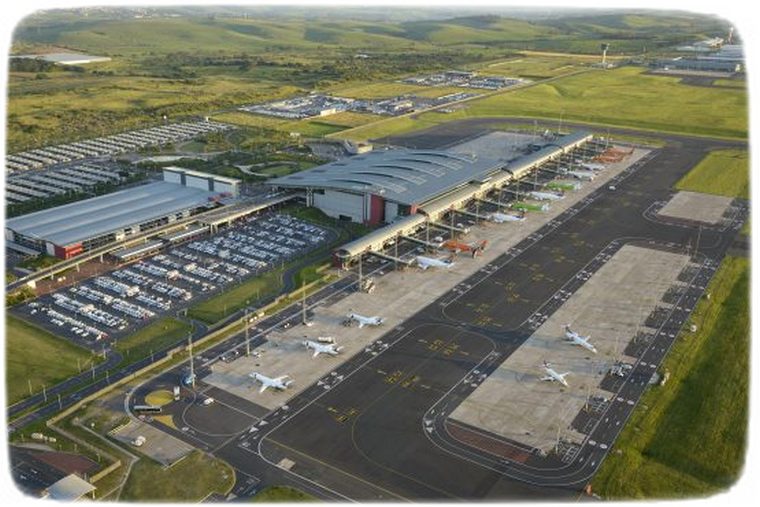 Durban's King Shaka International Airport has retained its position as the fastest growing international airport in South Africa. Overall, the airport grew by around 6.5% in 2019 compared to 2018. It also surpassed the six million passenger mark for the first time, handling just over 6.26 million passengers IN 2019.
The airport was boosted by growing passenger numbers on both the domestic and international side, with December being a bumper month showing double-digit overall growth.
ACSA statistics reveal that King Shaka International's overall passenger numbers grew 11.4% in December to just over 616 000. Domestic passengers made up the bulk of this (over 570 000), growing 11.6%. The balance was made up of international passengers (including African regional flights), which grew by 9%.
AIRBUS SET TO PARTIALLY RESUME PRODUCTION IN FRANCE AND SPAIN, SUPPORTS GLOBAL EFFORTS AGAINST COVID-19 PANDEMIC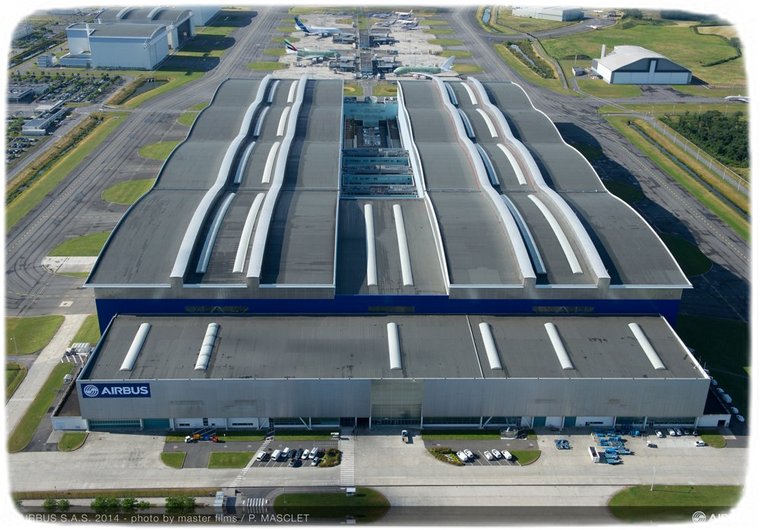 Airbus SE announces that it expects production and assembly work to partially resume in France and Spain on Monday, 23 March following health and safety checks after the implementation of stringent measures. In addition, the Company is supporting efforts globally to tackle the COVID-19 crisis.
Airbus has carried out extensive work in co-operation with its social partners to ensure the health and safety of its employees, while securing business continuity. The implementation of these measures required a temporary pause in production and assembly activities at the French and Spanish sites for a period of four days. Work stations will only re-open if they comply with the new health and safety measures in terms of hygiene, cleaning and self-distancing while improving the efficiency of operations under new working conditions.
The same measures are being deployed across all other sites without full interruption.
For other non-production activities globally, Airbus continues to support home-working where possible. Some employees will be asked to return to support business continuity following the implementation of these new measures. In February, the Airbus Final Assembly Line in Tianjin, China, reopened following a temporary production stoppage related to the coronavirus outbreak and is now operating efficiently.
Airbus is committed to ensuring the health and safety of its people while maintaining delivery capability for its products and services to its customers.
UK PUBLIC SAY THE GOVERNMENT NOT DOING ENOUGH TO BOOST THE UK'S TRADING INFRASTRUCTURE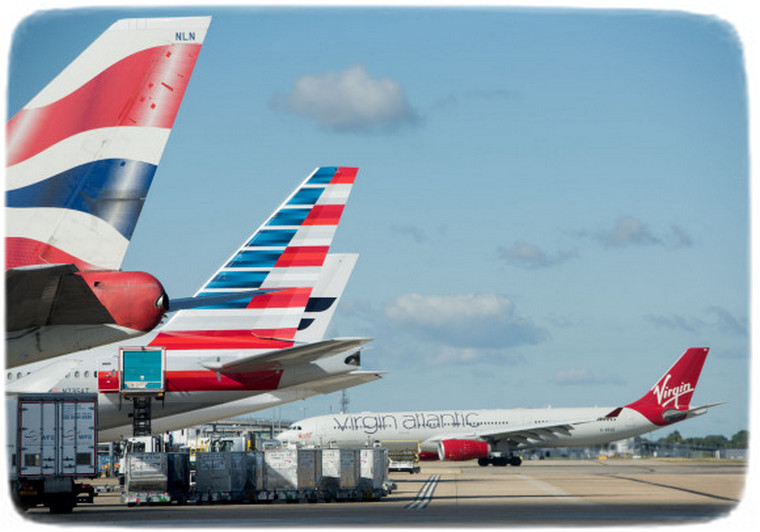 A majority of Britons think that the Government is not doing enough to invest in the UK's trading infrastructure, a new poll has revealed. The findings come a week after a new CEBR report found that over 40% of the UK's exports to non-EU markets pass through Heathrow, making it the country's largest port by value for markets outside the EU - larger than Southampton, Felixstowe and Portsmouth combined.
Almost one in two (46%) want the Government and Heathrow to work together to progress the airport's expansion, in line with the UK's climate change commitments and reject alternative airport expansion options.
The poll, published by YouGov, highlights that over half the public (57%) think the Government should be doing more to invest in national infrastructure to help the UK trade globally, while only 13% think the Government is currently doing enough.
A recent report from CEBR has found that over 40% of the UK's exports to non-EU markets by value now pass through Heathrow - more than Southampton, Felixstowe and Portsmouth combined. The airport moves more in a week than the next largest UK cargo airport does in a year. Expansion at Heathrow would provide up to a further 40 new long-haul routes to new markets, as well as doubling cargo capacity.
Heathrow have been clear that the ruling against the Government is eminently fixable, given that the airport's expansion plans can be delivered in accordance with the Paris Agreement. The Court clearly stated that the ruling does not mean the project is incompatible with the UK's commitment to reducing carbon emissions.
AIRLINES CALL FOR EXTRAORDINARY SUPPORT



On behalf of their member airlines, the three global airline alliances oneworld®, SkyTeam and Star Alliance are jointly calling on governments and stakeholders to take action to alleviate the unprecedented challenges faced by the global airline industry amid the COVID-19 pandemic. The three global alliances, which represent almost 60 airlines around the world that contribute more than half of global airline capacity, are strongly supporting a request by the International Air Transport Association for regulators to suspend slot usage rules for the northern summer 2020 season as the airline industry suffers from extraordinary reductions in passenger demand.
The alliances welcome the moves in recent days by some regulators who have suspended slot regulations temporarily and urge others to follow suit promptly. They also request that regulators consider extending the suspensions for the entire operating season.
The impact of COVID-19 on the airline industry is significant, with IATA estimating up to US$ 113 billion in revenue losses for global passenger airlines. The impact is expected to have a ripple effect through the value chain that supports the airline industry. The forecasted revenue loss scenario does not include travel restrictions recently imposed by the US and other governments. US restrictions on passengers from the Schengen Area will place pressure on the US-Schengen market, valued at over US$ 20 billion in 2019.
To alleviate the immense pressures faced by airlines in the current operating environment, and in support of IATA's statement on 12 March, the three alliances urge governments worldwide to prepare for the broad economic effects from actions taken by states to contain the spread of COVID-19, and to evaluate all possible means to assist the airline industry during this unprecedented period.
The alliances also call on other stakeholders to provide support. For example, airport operators are urged to evaluate landing charges and fees to mitigate the financial pressure faced by airlines due to a severe decline in passenger demand.
EMIRATES SUSPENDS PASSENGER OPERATIONS BY 25 MARCH, RETAINS CARGO OPERATIONS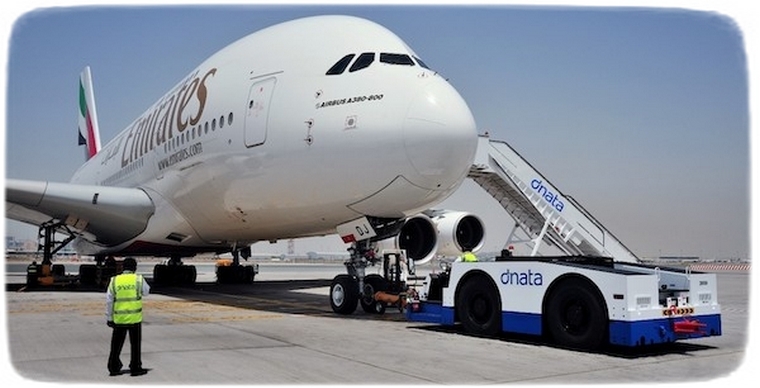 The airline has aimed to maintain passenger flights for as long as feasible to help travellers return home amid an increasing number of travel bans, restrictions, and country lockdowns across the world. It continues to maintain vital international air cargo links for economies and communities, deploying its fleet of 777 freighters for the transportation of essential goods including medical supplies across the world.
With many of its airline customers dramatically reducing flights or ceasing services altogether, dnata has also significantly reduced its operations, including temporarily shutting some offices across its international network.
"As a global network airline, we find ourselves in a situation where we cannot viably operate passenger services until countries re-open their borders and travel confidence returns. By Wednesday 25 March, although we will still operate cargo flights which remain busy, Emirates will have temporarily suspended most of its passenger operations. We continue to watch the situation closely and as soon as things allow, we will reinstate our services."
Having received requests from governments and customers to support the repatriation of travellers, Emirates will continue to operate passenger and cargo flights to the following countries until further notice, as long as borders remain open, and there is demand: the UK, Switzerland, Hong Kong, Thailand, Malaysia, Philippines, Japan, Singapore, South Korea, Australia, South Africa, USA and Canada. The situation remains dynamic, and travellers can check flight status on emirates.com.
BOMBARDIER TO BRIEFLY SUSPEND MOST AIRCRAFT PRODUCTION


Bombardier will suspend work-including aircraft production-at most of its operations in Canada in support of recent mandates from the governments of Quebec and Ontario to slow the spread of the Covid-19 pandemic, the Montreal-based company announced today. The suspension begins at 11:59 p.m. local time today and lasts through April 26, the Canadian airframer said.
It will affect Bombardier's aircraft and rail production in both provinces. Employees affected by the temporary shutdown will be furloughed for the period, as will corporate office employees whose functions are deemed by Bombardier as less critical in the short term.
A "small number" of employees will also be affected by the furloughs at Bombardier's Wichita location, where Learjets are assembled. "But we cannot comment further until we have personally notified each affected employee," a spokesperson said. Its service centre in Wichita, which accounts for most of Bombardier's employees there, and other company-owned MRO facilities located globally, will remain operational throughout the furlough period, they added.
Also, Bombardier's CEO and senior leadership team will forgo their pay during the period and the chairman and board members have agreed to refrain from receiving board compensation for the remainder of the year. Additionally, the company is suspending its 2020 financial outlook so it can assess the impact of the production suspension and other actions the company has taken in response to Covid-19.
DFW AIRPORT EARNS TITLE OF "BEST LARGE AIRPORT" IN NORTH AMERICA FOR CUSTOMER SATISFACTION TWO YEARS IN A ROW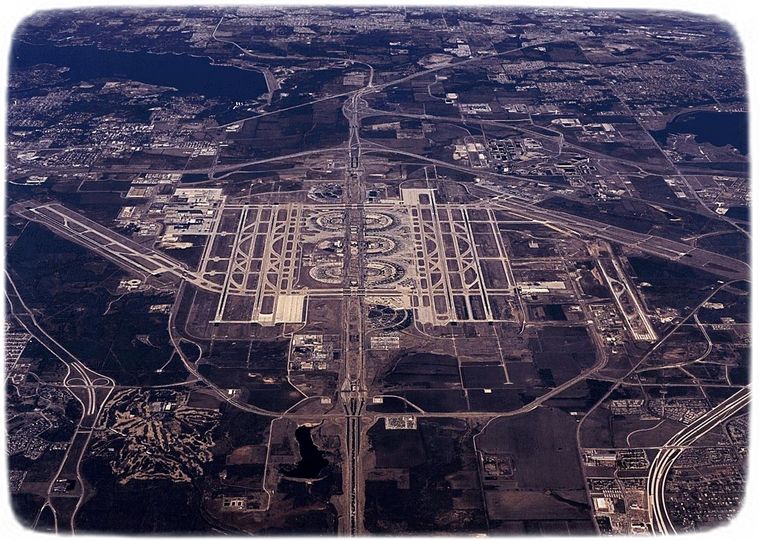 For the second year in a row, Dallas Fort Worth International (DFW) Airport has earned the title of "Best Large Airport," among North American airports serving more than 40 million passengers each year, according to Airports Council International (ACI).
Dallas Fort Worth International (DFW) Airport warmly welcomed more than 75 million travellers in 2019, making DFW one of the most frequently visited super hub airports in the world. Customers can choose among 192 domestic and 67 international nonstop destinations. DFW elevates the customer experience with modernized facilities and updated amenities. Centred between owner cities Dallas and Fort Worth, Texas, DFW Airport also serves as a major economic generator for the North Texas region, producing more than $37 billion in economic impact each year by connecting people through business and leisure travel. For more information, visit the DFW website or download the DFW Mobile App for iOS and Android devices.
"This is the third time in four years that DFW has earned the distinction of Best Large Airport for customer satisfaction, recognizing our focus on customers and the efforts of our employees and partners," said Sean Donohue, CEO of DFW Airport. "With the recognition again from ACI, the industry and our customers are recognizing our investments in people, innovation, technology, and infrastructure to transform travel."
The ASQ program delivers an in-depth assessment of the quality of the customer service experience, including cleanliness, check-in, security, wayfinding, food and beverage offerings, and more.
MIA AMONG APPROVED AIRPORTS FOR FLIGHTS FROM EUROPE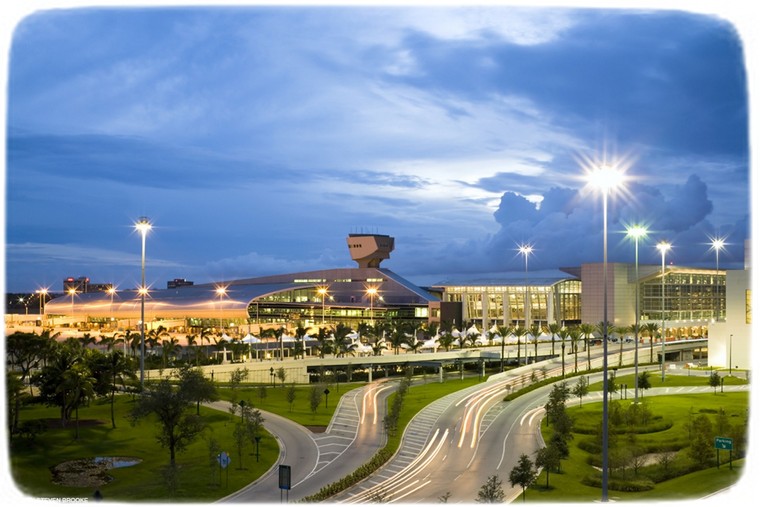 Miami International Airport will be added to the established list of U.S. airports approved by the U.S. Department of Homeland Security (DHS) to receive flights from the Schengen area of 26 European countries, as classified by a presidential proclamation that suspends and limits entry to the U.S. effective at 11:59 p.m. on March 13. MIA is one of two airports joining the roster of already designated airports authorized to receive flights from the area, bringing the total number of airports to 13.
MIA currently has 117 weekly arrivals from 17 airports within the Schengen area, with an average of 16 arriving flights per day. Those 17 airports are Amsterdam, Barcelona, Copenhagen, Dusseldorf, Frankfurt, Helsinki, Lisbon, Madrid, Milan, Munich, Oslo, Paris (CDG), Paris (Orly), Rome, Stockholm, Warsaw and Zurich.
Passengers are encouraged to contact their airline to confirm their flight status, because schedules are subject to change.
HEATHROW GETS TOUGHER ON NIGHT TIME FLIGHTS WITH NEW CHARGES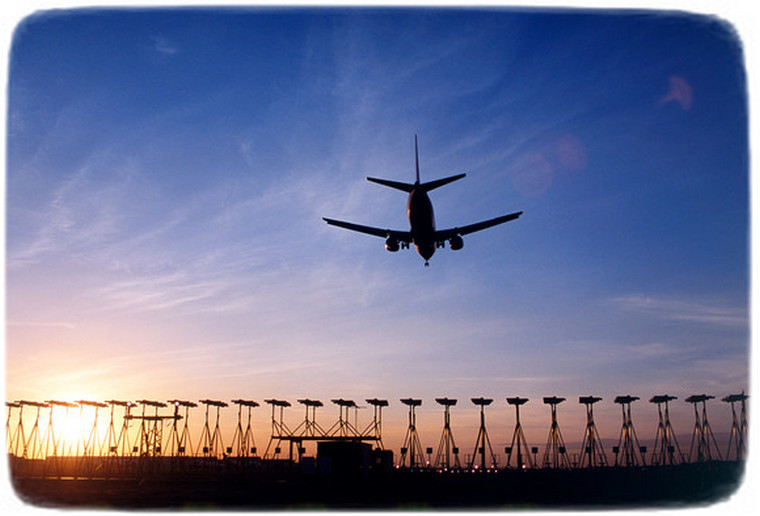 Heathrow announces new noise changes to reduce unscheduled flights arriving and departing from 23:30 to 06:00. Charges to operate between these hours will be five times greater than daytime noise charges and feed into a wider plan to reduce noise impacts on local communities. The charges will aim to continue to reduce the noise disruption experienced by local communities
In a bid to crack down on the number of flights disrupting the communities closest to the airport, airlines that operate unscheduled flights within the night time-period will be faced with a bill five times greater than daytime charges. Actions are in response to community feedback on ways to improve noise impacts and complement Heathrow's wider noise action plan.
This news follows Heathrow's latest Fly Quiet and Green league table which saw SAS take the top spot following their efforts to improve operational performance and invest in greener and quieter A320neos. The next generation aircraft makes up seven per cent of flights from Heathrow and are used by eight of the airlines based at the airport including British Airways, SAS, Lufthansa, Air Malta, Iberia and TAP, who all feature in the top 20 of this quarter's 'Fly Quiet and Green' league table. This was introduced in 2013 and encourages cleaner and quieter fleets at Heathrow.