Originally built by the Raytheon Aircraft Company (which became Hawker Beechcraft and was bought by Textron Aviation in 2014), the T-6 is a development of the Pilatus PC-9 modified by Beechcraft to enter the USA's Joint Primary Aircraft Training System (JPATS) competition in the 1990s.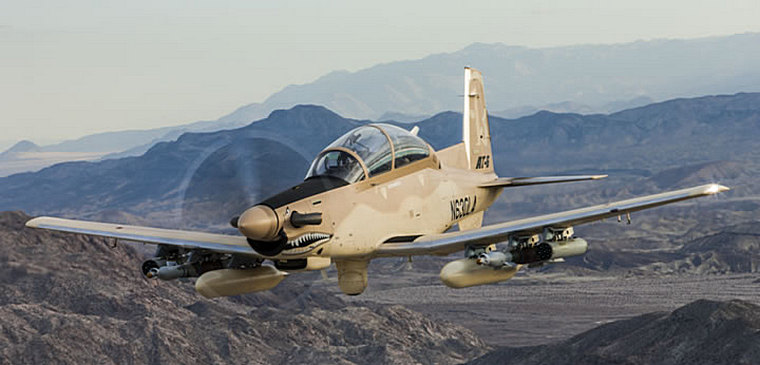 The aim of JPATS was to replace the Air Force's Cessna T-37B Tweet and the Navy's T-34C Turbo Mentor with an aircraft that would suit the purposes of the United States Air Force, the United States Navy and United States Marine Corps.
A low-wing cantilever monoplane with retractable tricycle landing gear and enclosed tandem seating for two, the AT-6 is powered by single Pratt & Whitney Canada PT6A-68 turboprop engine with an aluminum four-blade, constant-speed, variable pitch, non-reversing, feathering propeller. The aircraft is fitted with Martin-Baker Mark 16 ejection seats and a canopy fracturing system.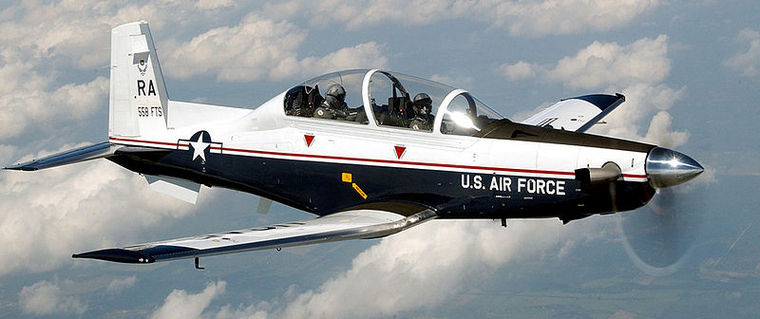 The AT-6, by then known as the Texan was the winning design. Additional requirements and conflicts between the Air Force and the Navy resulted in delays and cost increases (from initial estimates of $3.9 to roughly $6 million per aircraft).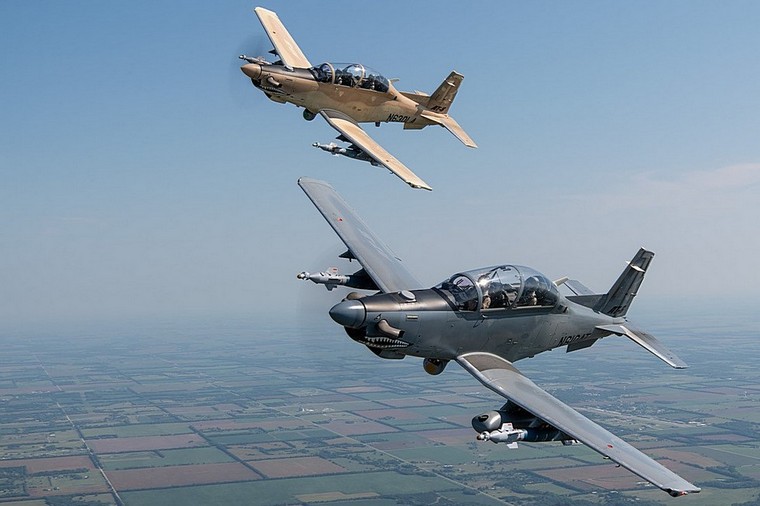 Designated the Wolverine by the USAF, Harvard II by the Royal Canadian Air Force, the Efroni by the Israeli Air Force the AT-6 went on to also serve in the Greek, Iraqi, Mexica, Royal Moroccan, Royal New Zeeland and Brittan's Royal Air Force, Greek Air Force, Israeli Air Force (with the "Efroni" nickname) and Iraqi Air Force for basic flight training.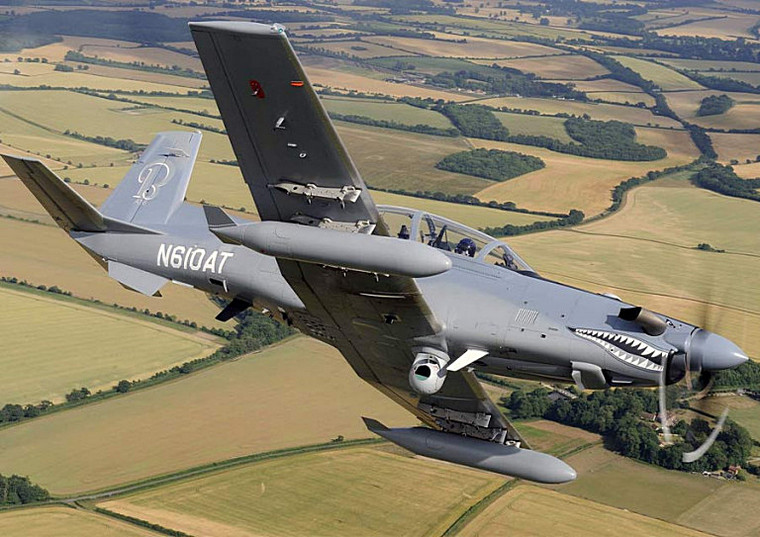 The T-6B is the primary trainer for U.S. student naval aviators (SNAs). The T-6C is used for training by the Mexican Air Force, Royal Air Force, Royal Moroccan Air Force, and the Royal New Zealand Air Force.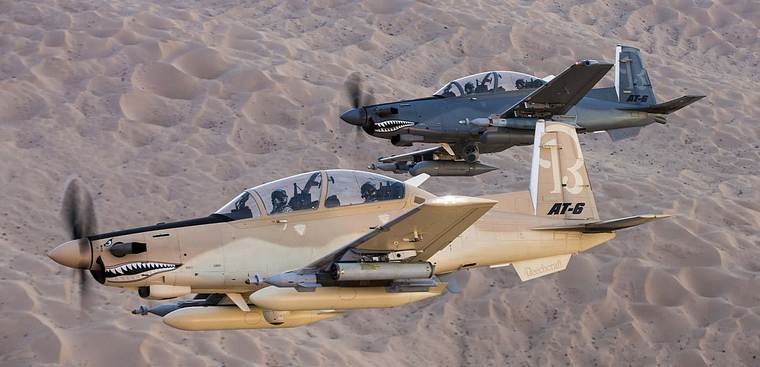 On 16 March 2020 Textron Aviation Defense LLC announced the finalization of a $70.2 million Other Transaction Authority (OTA) with the U.S. Air Force Life Cycle Management Center to equip the U.S. Air Force with two Beechcraft AT-6 Wolverine aircraft, pilot training, engineering services and up to four years of contractor support for maintenance and spares.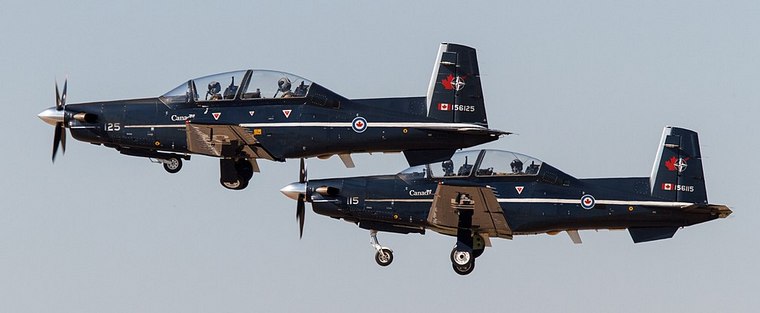 The AT-6 equips operators worldwide with an unparalleled value, ease of training, logistics efficiencies and 85 percent parts commonality with the Beechcraft T-6 Texan II. The AT-6 Wolverine features 35 weapons configurations that fulfill requirements for close air support (CAS), Armed Intelligence, Surveillance & Reconnaissance (ISR), Strike Coordination & Reconnaissance (SCAR), and Forward Air Control (Airborne) (FAC(A)).
According to Textron, the Beechcraft AT-6 Wolverine multi-role turboprop delivers the greatest level of mission configurability, the most advanced ISR technology and the utmost deployability and sustainability.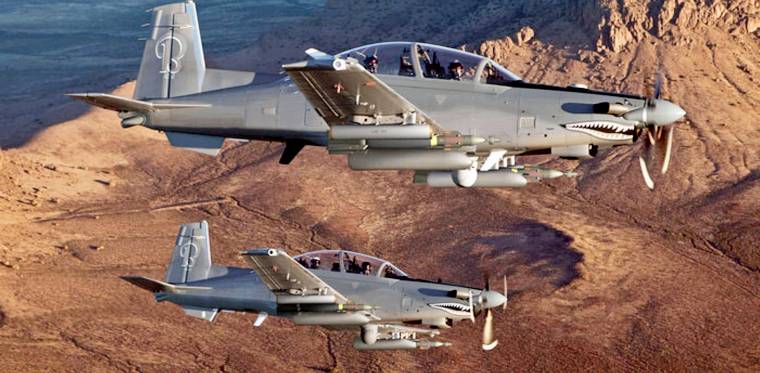 The AT-6 Wolverine will enter into service at Nellis AFB, Nevada for follow-on light attack experiments by U.S. Air Force, U.S. Marine Corps and partner countries.