The Spirit of Aviation was loud and clear at last year's annual Aero Club of South Airweek hosted at Middelburg Airfield in western Mpumalanga. Rise Above Aviators, inspired by Transformation and Aviation Development, enjoyed this prestigious event with more than 40 school learners from the local Middelburg Community.
The Middelburg Airshow was an event of spectacular magnitude and received a lot of support from Aero Club Member Associations and as such, Rise Above Aviators did not want to miss out on the festivities. Rise Above Aviators as a new and developing association, are deeply rooted in providing access and foundation for aviation transformation and with this goal in mind, the association invited 50 school learners from Middelburg Secondary schools. Children from Mphanama Secondary School and Middelburg Muslim enjoyed a fun-filled and educational excursion at the airfield.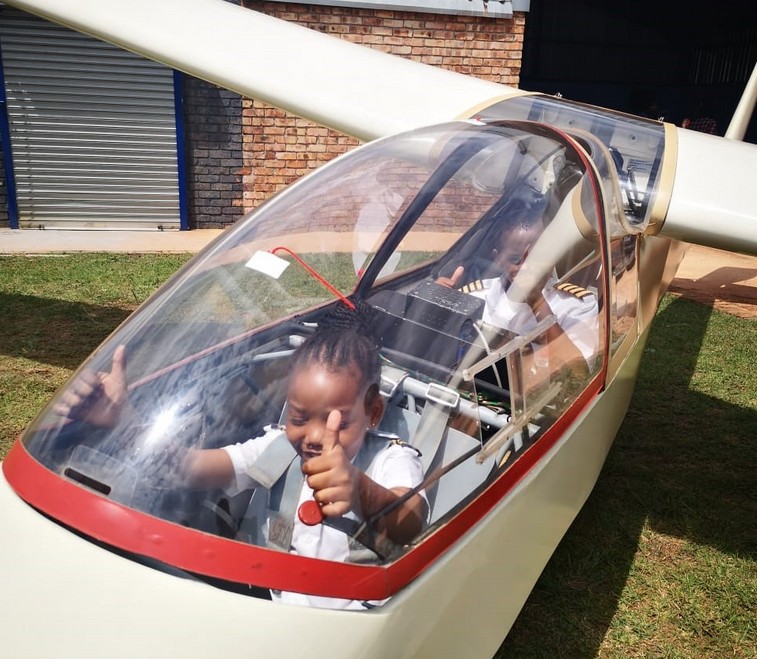 Aviation and Development is the cornerstone to transformation and Rise Above Aviators ensured that the school learners were exposed to the careers, aviation clubs and opportunities on presentations on the day. iFlight Flight School at Middelburg Airfield hosted our team while showcasing their beautiful hangar and presenting the learners with a course breakdown on studying towards your pilots licence. Elijah, one of our Rise Above Aviators team facilitators hosted a para-gliding "crash-course" explaining and demonstrating the art of para-gliding, Elijah's robust presentation put a smile on our student's face's as they were inspired by the representation of aviation professionals from previously disadvantaged backgrounds.

Gen Ngema addressing the learners on the importance of aviation

A walk about during the airshow day was an exciting experience for our guests and school learners as they were given an aircraft identification and sightseeing tour. Part of our day's highlights Rise Above Aviators' brand-new glider ZS-GUD was on display and this new glider gave our learners an opportunity to explore gliding and have an experience inside the glider. To wrap up our educational excursion, the team from The Little Annie foundation were so generous by offering our honoured school kids a small aerobatic flight in the Antonov 2 to wrap up or day.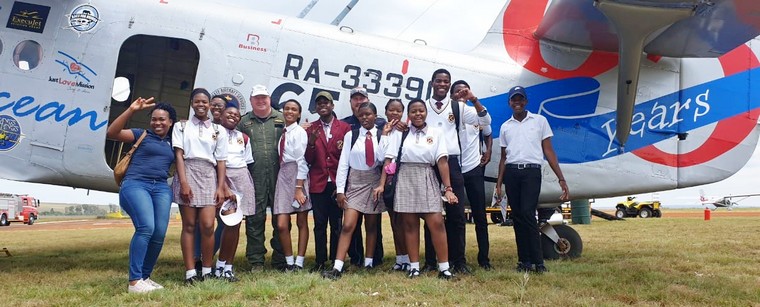 Although some of our planned activities did not materialize due to safety concerns and short term logistical organizational plans not materialising, we are still grateful for yet another opportunity to further aviation awareness and development in Middelburg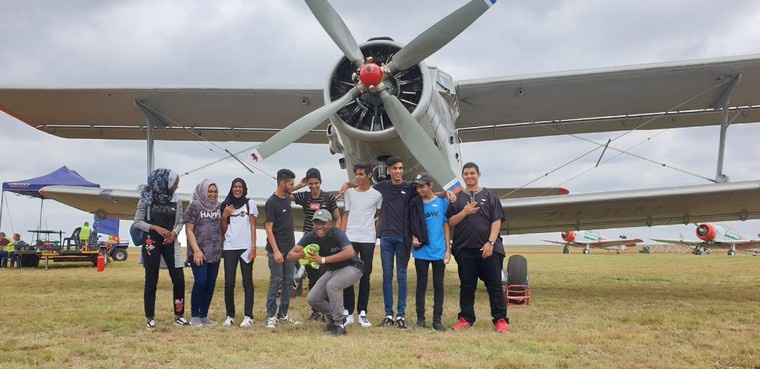 We would like to extend our deepest appreciation to Richard Lovett and the Pegasus Group for their generous contributions to our mission at the Middelburg Airshow. Our sponsors at the department of Sport and Recreation for their generous contributions towards our projects on the day. And last but not least a massive thank you to Aero Club of South Africa for a seamless event and wonderful convention.