Compiled by Willie Bodenstein




COMAIR CONFIRMS OPTIONS FOR HOLDERS OF UNUSED RESERVATIONS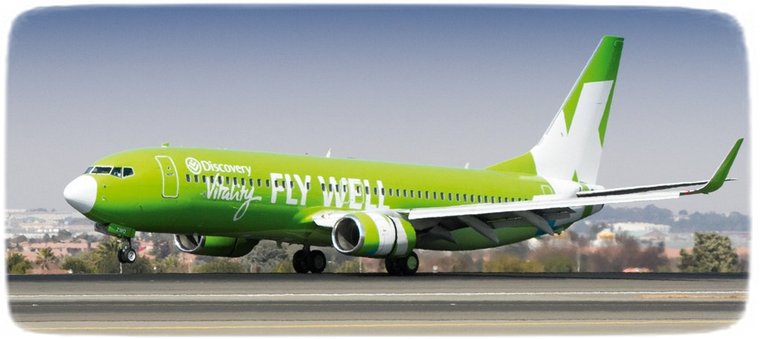 Comair and its business rescue practitioners have confirmed the options for customers, companies and travel agents or groups holding unused reservations.
Persons who have purchased a kulula.com or British Airways (operated by Comair) flight ticket for a departure between 14 March and 31 October 2020 with a ticket number starting with 161, should complete and submit the Customer Election Form available on https://www.comair.co.za/business-rescue, by 17 June 2020.
Persons who have directly purchased their ticket from Comair channels, will have the following options;
Keep the value of the un-flown flight booking, such that the value remains valid until 31 October 2021 and can be used to make a future booking with Comair, subject to availability and difference in rates, fares and/or taxes.
Become a creditor, such that a claim for the value of the un-flown flight will be dealt with in terms of the business rescue plan, if approved. That is, as a creditor of the Company these persons will enjoy the same rights as set out in section D of the Notice to Affected Parties, in terms of Section 129 of the Companies Act 71 of 2008, available under the Statutory Notices section of the website. More information about what this means can be found
Forfeit the value of the ticket, such that any claim for un-flown fights is abandoned.
Where no election is received by the 17th of June, the value of the booking will remain valid until 31 October 2021 and can be used to make a future flight booking with Comair, subject to availability and difference in rates, fares and/or taxes.
Persons who have purchased a kulula.com or British Airways (operated by Comair) ticket for a departure between 14 March and 31 October 2020 from a third party (i.e. a ticket which does NOT start with 161) should direct their queries to the travel agent, British Airways or the airline partner from whom the ticket was initially booked. A list of contact details for Comair's travel and airline partners is available on the Company's website; https://www.comair.co.za/business-rescue.
Where an Emirates, Qantas or British Airways International ticket or a hotel booking was purchased with Vitality or a hotel booking with or without extras (such as airport transfers and experiences) was purchased on kulula.com, mtbeds or kulula Holidays, and any of these bookings were cancelled with a refund requested, customers should expect further communication in due course.
Visit www.comair.co.za for more information regarding the business rescue proceedings, including all statutory notices.
SOUTH AFRICAN AIRWAYS LOOKS FORWARD TO RESUMING DOMESTIC SERVICES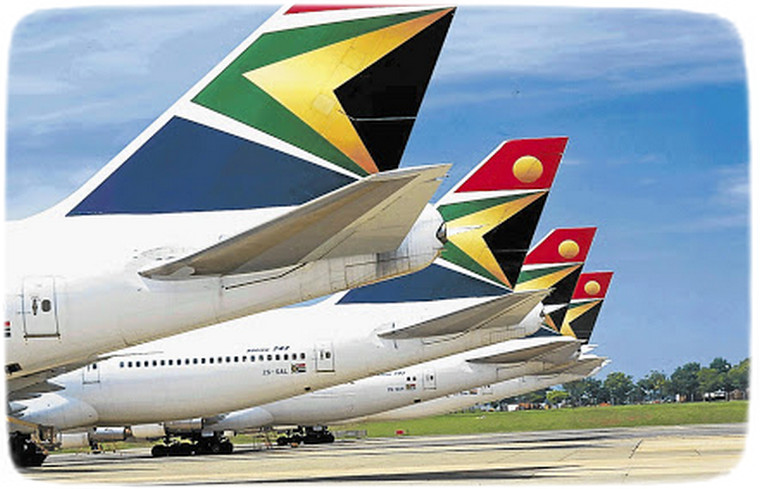 South African Airways (SAA) is currently retaining its domestic schedule, as published between Johannesburg and Cape Town, with effect from mid-June 2020. Accordingly, SAA is focusing on ensuring operational readiness to resume flights once permissible.
This position will be reviewed on an ongoing basis.
At the same time, SAA is cancelling all planned scheduled flights on regional and international services until the end of June 2020 with immediate effect. This decision has been taken as a result of the continuing global impact of the Coronavirus pandemic. Many restrictive rules and regulations still apply to civil aviation across the world. On this basis, it is not yet possible to resume operations beyond South Africa's borders in a sustainable manner.
"Everyone at SAA is looking forward to welcoming and serving our customers once again. Our operational preparedness is underlined by the significant role the airline has played in global repatriations to and from South Africa and by our desire to serve the domestic market," stated Philip Saunders, SAA's Chief Commercial Officer.
For those customers holding unused SAA tickets for these flights, there is no need to contact the airline at this time. All customers will be able to use their ticket's full value as a credit for travel on any SAA service up to an including 24th March 2022. SAA will also permit a free name change if any individual customer no longer wishes to travel. This represents an important part of SAA's continued commitment to support our customers in these unprecedented times.
SAA is committed to restart further operations on an incremental basis, and will regularly provide updates on progress.
CONGO AIRWAYS CONVERTS EMBRAER E175 ORDER TO E190-E2 JETS



Congo Airways have converted the firm order made in December 2019 for two E175 aircraft, with purchase rights for two more, into a firm order for two E190-E2 jets, with purchase rights for a further two. The new deal has a total value of USD 256 million at current list prices with all purchase rights exercised and will be included in Embraer's second quarter backlog.
Desire Bantu, CEO of Congo Airways said, "These new jets will be replacing our legacy turboprops and will allow us to extend our operations within the Democratic Republic of Congo as well as regionally to West, Central, and Southern Africa. Despite the current difficult circumstances, the fundamentals of our market have not changed; so we expect the momentum we've seen in the past to redevelop. I said in December that we may need to make an additional order for E2s due to the agility required to adapt to market changes - we have now reached that point. As we prepare for future success, we will have the flexibility and the right sized, most efficient aircraft to serve our customers as the market returns."
"It's great to welcome another airline to the E2 and the Embraer family of operators, especially in Africa where the demand for regional travel had been growing strongly before the current crisis. Africa has long been a market with low frequencies and long thin routes. As airlines start to ramp up their operations, the E2 family of aircraft is perfectly positioned to right size routes previously operated by narrowbodies, while keeping frequencies and adjusting capacity to new levels." said Raul Villaron, Vice President Sales, Africa and Middle East, Embraer Commercial Aviation. "We look forward to supporting Congo Airways as they continue to upgrade their offering to their customers."
The aircraft will be configured in a dual class layout seating 96 passengers in total, with 12 staggered business class seats. Deliveries are expected to begin in the second quarter of 2022. This is the second E2 order received from an African customer. There are currently 189 Embraer aircraft operating in Africa with 54 airlines in 27 countries.
Embraer is the world's leading manufacturer of commercial aircraft up to 150 seats with more than 100 customers across the world. For the E-Jets program alone, Embraer has logged more than 1,800 orders and 1,500 aircraft have been delivered. Today, E-Jets are flying in the fleets of 80 customers in 50 countries. The versatile 70 to 150-seat family is flying with low-cost airlines as well as with regional and mainline network carriers.
KAA UPS FIRE-FIGHTING CAPACITY WITH ACQUISITION OF TRUCKS WORTH KSH 369 MILLION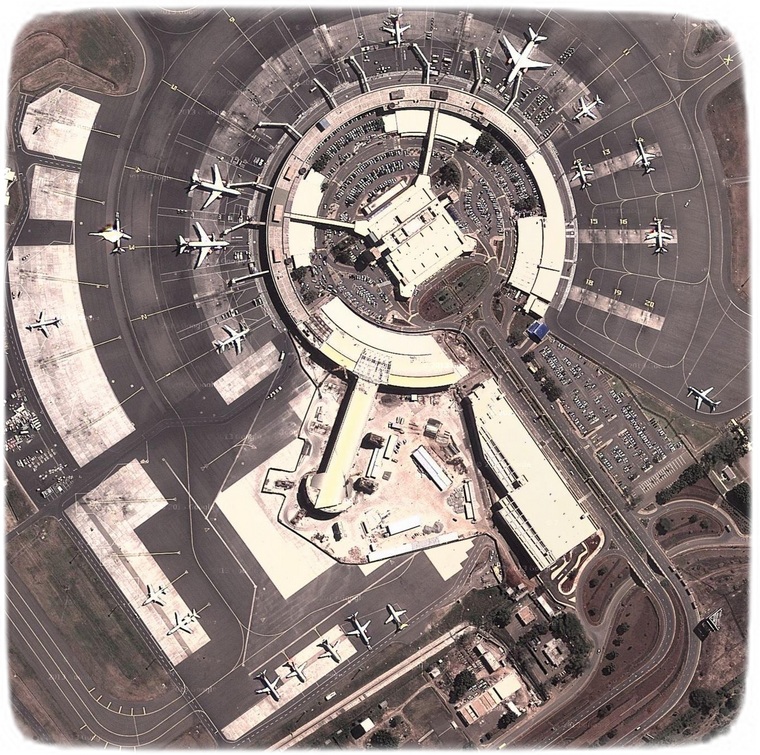 The Kenya Airports Authority (KAA) has commissioned four new airport rescue and fire-fighting trucks acquired at a cost of Ksh 369 million. The four trucks are destined for use at the Moi International Airport (MIA), the Kisumu International Airport (KIA), the Eldoret International Airport (EIA) and Lodwar Airport.
The firefighting trucks are in addition to two which were commissioned in March last year and at the Jomo Kenyatta International Airport (JKIA) as part of the ongoing modernisation of local airports and airstrips in the country.
The trucks include three Mercedes Benz Titan trucks with engine capacity of 700 horsepower, a top speed of 120 kilometres per hour with acceleration of 80 kilometres per hour in 25 seconds. With a weight of 34 tonnes the trucks carry a water and foam capacity of 12, 500 litres and 1,500 litres respectively.
The other truck is a Mercedes Benz AROC with an engine capacity of 456 horsepower, a top speed of 100 kilometres per hour with an acceleration speed of 80 kilometres per hour in 27 seconds. The truck has a water capacity of 5000 litres and a foam capacity of 600 litres.
According to Alex Gitari, the Acting Managing Director, KAA, the ultra-modern trucks will help KAA in meeting the challenges and demands of disaster management in the local aviation sector.
"As technology in aircraft production increases other sectors of the industry like ground support infrastructure and services like fire cover must also be upgraded to meet industry demands. We assure our customers, including our esteemed airlines that safety is our top priority at KAA and we are pledging to provide resources to ensure our airports meet the highest safety standards that go beyond the regulatory requirements." He added.
The airports, he said, were the first and last points of contact for visitors and travelling public and for whom safety was of major concern while using the airports. The trucks, he added, would go a long way in ensuring that airports transitioned quickly to recover and resume normal operations in case of emergencies like aircraft accidents and domestic fires.
The airports emergency response teams in Kenya comprise of airlines, ground handlers, hospitals, ambulance operators the county governments, security agencies and the neighbouring communities around the airports.
AIR CANADA ANNOUNCES NEW SCHEDULE OFFERING CUSTOMERS WIDE CHOICE OF DESTINATIONS FOR SAFE TRAVEL THIS SUMMER AND EXPANDS GOODWILL POLICY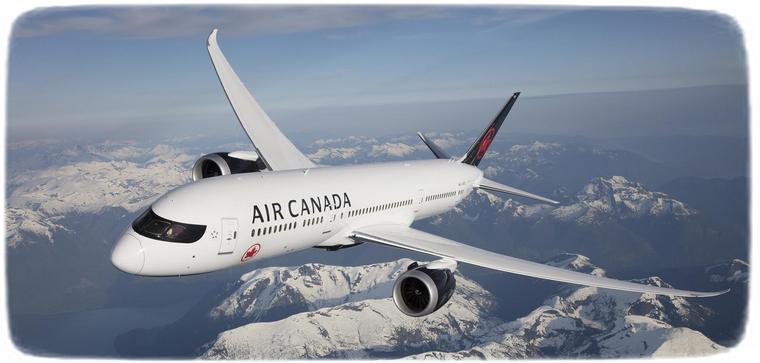 Air?Canada is offering customers a choice of nearly 100 destinations in Canada, the U.S. and around the world with an abridged schedule this summer. To ensure customers can book with confidence, the airline has implemented the Air Canada CleanCare+ biosecurity program and is introducing new cancellation options retroactive to March 1, 2020, to give customers greater flexibility and choice should their travel plans change for any reason.
"Air Canada has put in place an abridged summer schedule offering a choice of nearly 100 destinations across Canada, in the U.S. and internationally. As we emerge from the COVID-19 pandemic, during which as much as 95 per cent of our flights stopped operating and which has left us flying to less than half last year's destinations, our customers are expressing their eagerness to travel, where it is safe to do so. We are accordingly gradually opening for sale flights for the summer and beyond as we rebuild our network, leveraging our strong position as a global airline. Air Canada is ready for take-off and we look forward to welcoming our customers onboard," said Lucie Guillemette, Executive Vice President and Chief Commercial Officer at Air Canada.
"While the world is making great progress against COVID-19, we know we must remain vigilant, which includes being flexible. This is why we are introducing two new solutions for customers should their travel plans change. In addition to our regular goodwill policies, starting June 1, we will offer customers the choice of a travel voucher with no expiry date that is fully transferable or to convert their booking into Aeroplan Miles and get an additional 65% bonus miles. Both options, retroactive to March 1, give customers greater confidence and flexibility to plan and book travel with Air Canada," said Ms. Guillemette.
"Finally, to further ensure the safety of our customers and employees, we have introduced Air Canada CleanCare+, a comprehensive biosecurity program to reduce the risk of the spread of COVID-19. Air Canada CleanCare+ works through multi-layered measures that limit unnecessary interactions, require the use of personal protective equipment and employ state-of-the-art cleaning techniques onboard our aircraft. We have further committed to adopt new strategies and technologies as they become available."
LUXEMBOURG AIRPORT: SCHEDULED PASSENGER FLIGHTS STARTING FROM MAY 29TH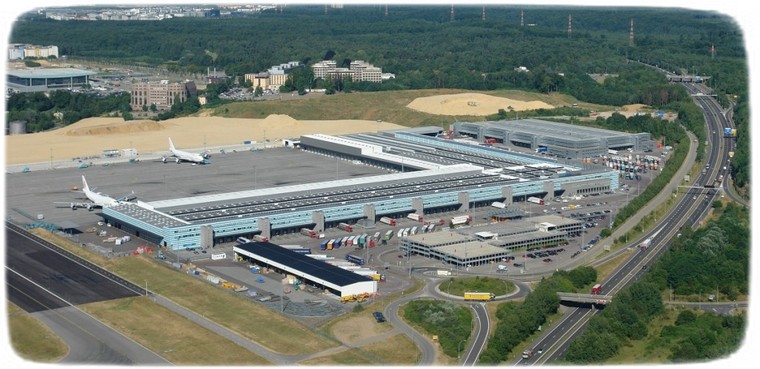 The global corona-virus pandemic affected the air traffic industry heavily in the last months. Primarily travel restrictions and quarantine measures, reduced passenger flights to a minimum. After almost two months of suspension, the first regular passenger flights from and to Luxembourg are scheduled for the 29th of May, starting with Luxair to Stockholm, Lisbon, Porto, Hamburg and Munich.
Luxembourg Airport applies protective measures to ensure maximum safety for passengers and staff. Adapted processes applying the rules and regulations from local health authorities, the European Commission and EASA (European Union Aviation Safety Agency).
Furthermore, the new measures are in alignment with industry recommendations from the Airport Council International (ACI) and the International Air Transport Association (IATA).
lux-Airport provides the maximum of health protection by introducing consistent and complementary measures:
Permanent reminder to passengers and terminal users to respect the general hygienic rules. Obligation to wear a face-covering in the terminal and in areas where the minimum distance of 2 meters cannot be obtained. Implementation of social distancing guidance in the terminal (signage, stickers, pictograms, monitors and terminal announcements). Air conditioning system of the terminal with 100% fresh air and a complete air exchange every 30 minutes
Dedicated section on the lux-Airport website to inform passengers about all relevant procedures such as security process, protective measures, and links to relevant websites. Physical protection like the installation of Plexiglas-shields at counters. Extended cleaning and disinfection program, higher cleaning frequencies and cleaning of baggage trolleys and security trays after each use automated hand sanitizers on contact points, enabling passengers and staff to maintain hand hygiene where hand washing is not possible.
Avoidance of bus boarding and de-boarding whenever possible. Staff protection measures such as relevant equipment and adaptation of procedures. Strict application of hygienic rules at the airport's shops and food & beverage outlets lux-Airport will, together with its system partners, do everything to provide you the well-known quality of air travel to and from Luxembourg.
BARCELONA-MINSK-YEREVAN FLIGHTS COMING FROM JUNE 2, OPERATED BY BELAVIA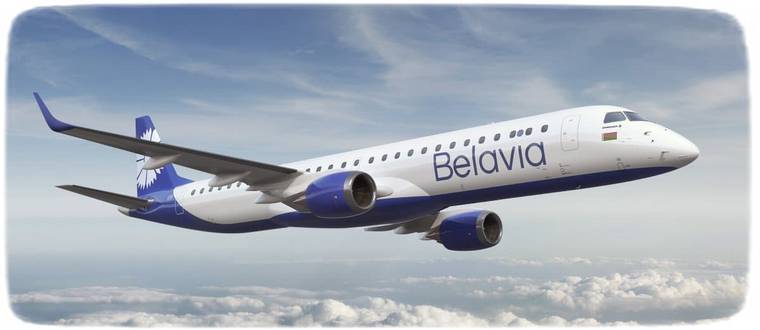 Belavia, the flag carrier and national airline of Belarus, is planning to launch Barcelona-Minsk-Yerevan flights beginning from June. The route will serve four flights a week on Mondays, Wednesdays, Fridays and Sundays.
Passengers will have 2 to 4-hour layovers in Minsk depending on the day of the flight.
Armenia has extended the state of emergency in the country until June 13 but has removed most restrictions. Several other carriers have also expressed interest in resuming Armenia-bound flights.
Currently, Belavia operates flights from Minsk to both Barcelona (twice weekly) and Yerevan (thrice weekly), but these flights are not coordinated for seamless transfers.

ROME INTERNATIONAL AIRPORT CORONAVIRUS: ADR, NEW AIRPORT ACCESS PROCEDURE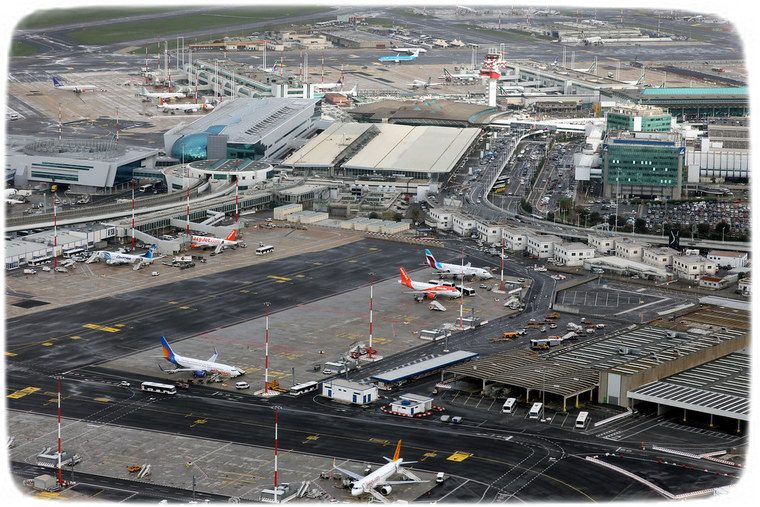 Aeroporti di Roma informs you that, as of 26 May 2020, the access procedure to the Fiumicino airport terminal will change. According to the new provisions of the Prime Ministerial Decree of 17 May 2020 on the containment of Covid-19, the EU health security protocol and the ENAC guidelines, entry to Terminal 3 - the only terminal currently in operation - will be permitted only to passengers and airport operators.
In addition, body temperature controls via thermal scanners, which have been in operation at the airport since 4 February, will now be carried out at the entrance to the terminal and no longer at the boarding gates. The new procedure requires that the temperature control is carried out at entrance 5, departure floor, in Terminal 3 and at the mezzanine of Terminal 3 for those arriving from the multi-storey car parks and the railway station. At Terminal 3 arrivals, however, checks are carried out at door 4.
Exit from the terminal will be permitted at the departure level from door 3 and at the arrival level from door 2
Aeroporti di Roma reminds you that, inside the airport, as in all closed premises open to the public, protective masks must be worn and the interpersonal distance of at least one meter must be complied with.
This measure is in addition to all other initiatives taken by the management company to make the airport safe and comfortable. Starting with the sanitising of the entire airport perimeter, both in the internal areas (check-in desks, metal detectors, containers for objects, seating areas, escalator handrails, toilets, trolleys for the transport of suitcases, luggage) and, where necessary, in the external areas (roads, time parking areas, taxi stalls). In addition, the spaces inside the airport have been rearranged to ensure the social distancing, which is indicated by new signs. The information on the service monitors have also been increased, information signs have been added and over 200 sanitising gel dispensers and mask dispensers have been installed.
The constant collaboration between ADR, the Civil Protection, the Ministry of Health, ENAC and the State Police is ensuring the correct execution of the prevention procedures indicated by the competent institutional bodies, by improving safety without inconveniencing passengers.
AIRBUS A220 PRODUCTION FACILITY IN THE U.S.
OFFICIALLY OPENED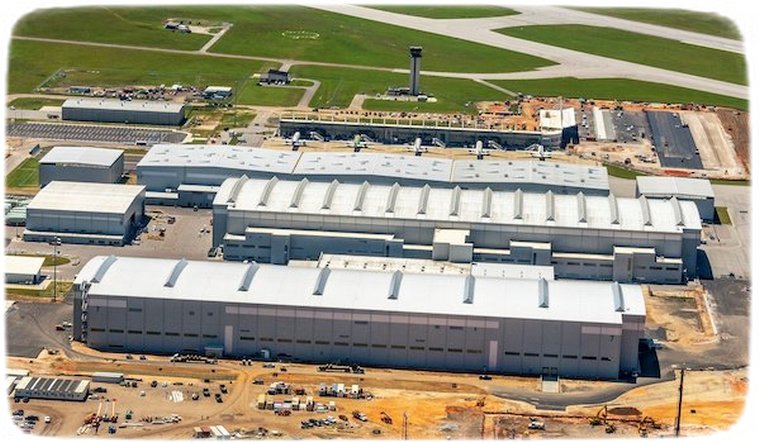 A new chapter in the development of Airbus' U.S. production capabilities has begun with inauguration of the completed A220 commercial aircraft final assembly line (FAL) in Mobile, Alabama. This 270,000-square-foot facility - which can produce both the A220-100 and A220-300 versions - houses five primary assembly stations where major airframe component assemblies come together for a completed aircraft.
Airbus' production team in Mobile, Alabama also marked another milestone, welcoming the first component assemblies destined to become an A220 for JetBlue. This low-cost carrier will be the second airline customer receiving U.S.-built A220s when the aircraft is delivered in late 2020.
"The team is excited to start working in their new facility and to welcome a new customer," said Paul Gaskell, president of A220 USA and Head of A220 Program in Mobile. "It's a strong endorsement from JetBlue in this challenging time."
Airbus announced plans in October 2017 for the addition of A220 manufacturing at Mobile - which is situated on the edge of Mobile Bay along the Gulf of Mexico.
The company began producing A220s at Mobile in August 2019 using space in an existing Final Assembly Line hangar for U.S.-built A320 Family aircraft and in newly-constructed support hangars. With the start of operations in the dedicated A220 final assembly line, Airbus' production site in Alabama has now officially doubled in size.
"The expansion of our commercial aircraft production in Mobile - from the A320 Family to the A220 - further solidifies Airbus' standing as a truly global aircraft manufacturer and confirms that Airbus remains an important part of the American manufacturing landscape," added Gaskell.
Mobile, Alabama is the second assembly site for the A220, which is Airbus' latest addition to its product line of single-aisle commercial aircraft. The A220's primary production facility and program headquarters are located in Mirabel, Canada, where dedicated functions - including engineering expertise and support functions - also are situated.
EASYJET ANNOUNCES RESTART OF FLYING FROM 15 JUNE WITH NEW BIO SECURITY MEASURES -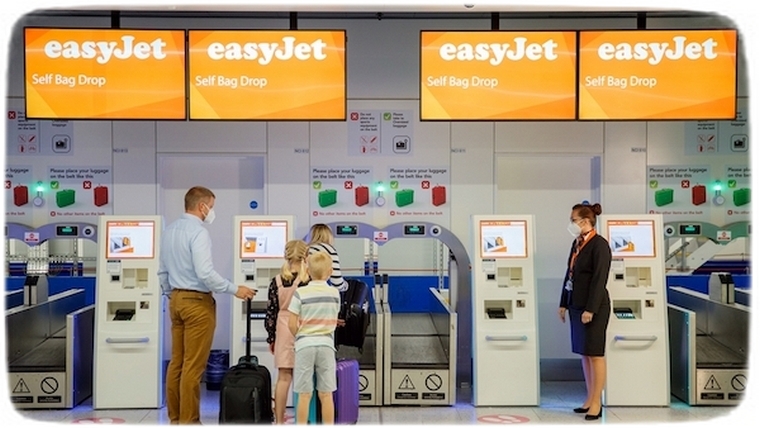 easyJet announced that it will resume some flights on 15 June. Services will be operating from London Gatwick, Bristol, Birmingham, Liverpool, Newcastle, Edinburgh, Glasgow, Inverness, Belfast and Isle of Man in the UK. In addition, flying will resume in France from Nice, Paris Charles de Gaulle, Toulouse, Bordeaux, Nantes, Lyon and Lille, as well as from Geneva in Switzerland, Lisbon and Porto in Portugal and Barcelona in Spain.
Flying will principally be on domestic routes alongside a minimal number of international routes. The airline expects to increase flying as customer demand continues to build and restrictions are relaxed. During the lockdown period the fleet has been grounded, the aircraft have been maintained in a flight ready condition to enable the airline to resume flights quickly at the right time.
A new range of additional measures will be in place to help ensure the safety and wellbeing of all customers and crew onboard. These include enhanced aircraft disinfection for easyJet aircraft; customers, cabin and ground crew will be required to wear masks; there will also initially be no food service onboard flights, all of which operate on a short-haul network.
The measures have been implemented in consultation with aviation authorities ICAO and EASA, and in line with relevant national authorities and medical advice through the airline's chief medical adviser.
VOLOTEA - THE LAUNCH OF 40 NEW DOMESTIC ROUTES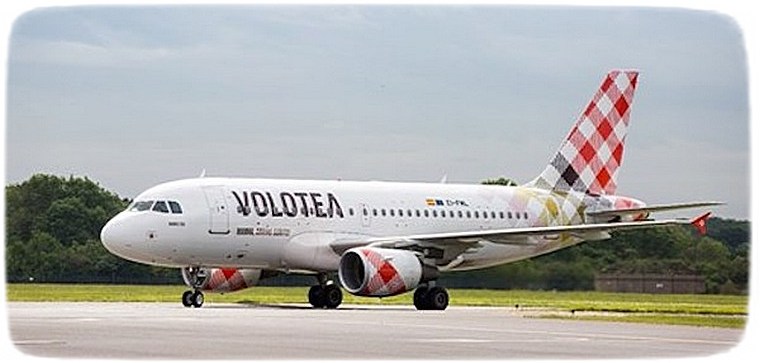 Volotea is launching 40 new routes in all the countries where it is based. In Italy, France, Spain and Greece, Volotea is now offering new domestic flights with 15 exclusive connections. The aim is to provide more domestic possibilities for this summer and to facilitate journeys between mainland and the islands. The airline has also advertised the resumption of flights for June 16th, with the operation of the Airbus shuttle between Toulouse and Hamburg.
Volotea unveiled an extended network for 2020 with a total of 40 new routes across its markets. In Italy, France, Spain and Greece, the airline is launching a new offer to boost domestic flights, strengthening connections between the continent and islands and increasing travellers' choices for local summer holidays. 15 new routes will be launched in France, another 15 in Spain, 8 in Italy and 2 in Greece. From the 40 new routes offered, a total of 15 are exclusive. The airline will also fly to 4 new airports previously unserved by the airline: Beauvais in France, Santiago de Compostela and Granada in Spain and Bologna in Italy.
All the detailed information and booking options are available on Volotea's website.
Carlos MuŮoz, Founder and CEO of Volotea commented: "We are very excited to share the good news of many additional domestic routes. Now that flying protocols are becoming clearer and that clients will regain the confidence in safe and healthy travel for this summer, we know most of our clients will want to travel more, especially in domestic markets. Therefore, we've adapted our network by strongly strengthening all of our domestic connections in Spain, France, Italy and Greece."
France: In France, Volotea offers a total of 15 new routes, among which 5 are exclusive. All the new routes are connecting to holiday destinations in France. Volotea now links almost all of its cities in the Hexagon with Corsica. The airline will also include Beauvais among its new airports for 2020.
Italy: In Italy, Volotea launches 8 new routes, among which 5 are exclusive, allowing the airline to multiply connections between Sicily, Sardinia and mainland Italy. The airline will also count Bologna among its new airports for 2020.
Spain: In Spain, Volotea reinforces its presence by offering 15 new routes, among which 5 are exclusive. The airline is boosting connections with the Balearic and Canary Islands. With these new routes, Volotea doubles its routes offer in Spain and will fly to two new airports: Santiago de Compostela and Granada. Volotea will double its presence with a second aircraft at its Asturias and Bilbao bases.
Greece: In Greece, Volotea launches two new routes, connecting Athens to Corfu, and Santorini to Thessaloniki. At the same time, the airline will densify the frequency of its flights between mainland and islands.
DE HAVILLAND CANADA ANNOUNCES A PHASED RETURN TO WORK AND A MEASURED RESUMPTION OF ACTIVITIES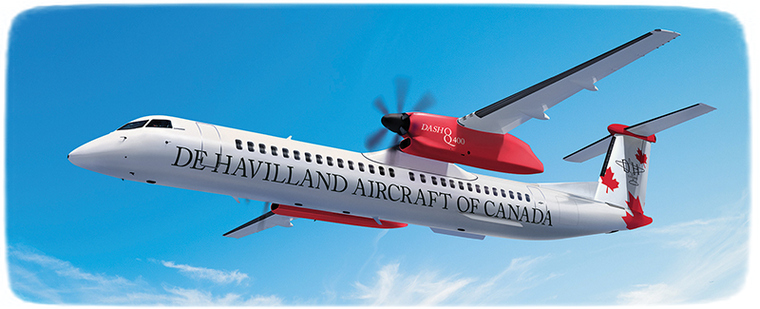 De Havilland Aircraft of Canada Limited ("De Havilland Canada") announced that the company has started a phased return to work of employees and a measured resumption of activities. In the first phase, approximately 100 employees have returned to work and De Havilland Canada is focused on resuming pre-flight activities and delivery of Dash 8-400 aircraft. The phased return to work, which follows the temporary suspension of manufacturing operations on March 20 to support international efforts to mitigate the effects of COVID-19, reflects market demand and is being undertaken in consultation with customers.
"In harmony with ongoing efforts to curtail the effects of COVID-19, De Havilland Canada is glad to start welcoming our employees back to work to resume aircraft pre-flight activities and prepare for upcoming deliveries to our customers," said Todd Young, Chief Operating Officer, De Havilland Canada. "The health and safety of our employees, customers and suppliers is of the utmost priority and as such, we will continue to work closely with government agencies and the custodian of the Toronto Site to ensure that protocols and processes are in place for a safe operational environment."
"The global aviation industry continues to face unprecedented uncertainty as a result COVID-19 and we are all watching for signs of economic recovery. As we move forward, we are adjusting the business to reflect the current market demand, as well as for the foreseeable future, and we will proactively manage costs and streamline our operations in all areas of the business," added Mr. Young.
During the pause in production and delivery of new Dash 8-400 aircraft, De Havilland Canada continued to provide customer support and technical services to owners and operators of Dash 8 Series aircraft around the world, with most teams working remotely. The teams are responding to numerous requests relating to the reconfiguration of Dash 8 aircraft to support aerial transport services and the delivery of essential cargo during the pandemic. As announced by De Havilland Canada on April 23, Transport's Canada's approval of a new Simplified Package Freighter configuration that can quickly transform the Dash 8-400 aircraft passenger cabin to carry light freight provides a sound solution for operators to redeploy aircraft. De Havilland Canada has prepared a Service Bulletin that provides instructions on implementing the reconfiguration.
The company also recently announced that the De Havilland Component Solutions (DCS) program is available to provide component management support to Dash 8-400 aircraft operators, and on April 28, the company delivered the first Dash 8-400 aircraft since the suspension of manufacturing operations.