Compiled by Willie Bodenstein




GIDON NOVICK'S NEW TECH-DRIVEN LOW-COST AIRLINE FOR SA - MORE DETAILS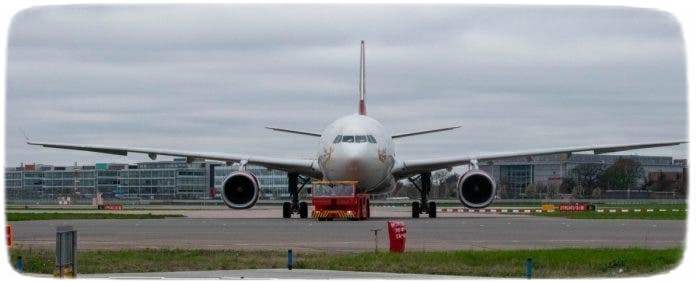 We recently reported on Kulula founder and former Comair CEO Gidon Novick's plans to launch a new low-cost domestic airline in South Africa.
Although this may be seen as a strange decision, as the airline industry has been decimated by the COVID-19 pandemic and travel bans, Novick feels that the pandemic has created the prospect of affordably acquiring the key inputs to start an airline.
To keep costs down, they will launch with used aircraft which are either purchased outright or leased and that the new airline will be fully funded through private capital with no debt.
"With the market uncertainty, a flexible model which can adjust to market demand is critical and technology will play a very important role to increase efficiency." Novick said.
"The focus for the new airline", according to Novick, "will be South Africa's potential as a tourist destination. Business travel will continue, but at significantly lower volumes." He said.
The airline will initially concentrate on the on Johannesburg to Cape Town, one of the busiest routes in the world. According to Novick the reason for choosing O.R.Tambo as a departure point is the it has a higher catchment area than Lanseria.

ETHIOPIAN TO RESUME FLIGHTS TO CAMEROON ON SPECIAL PERMIT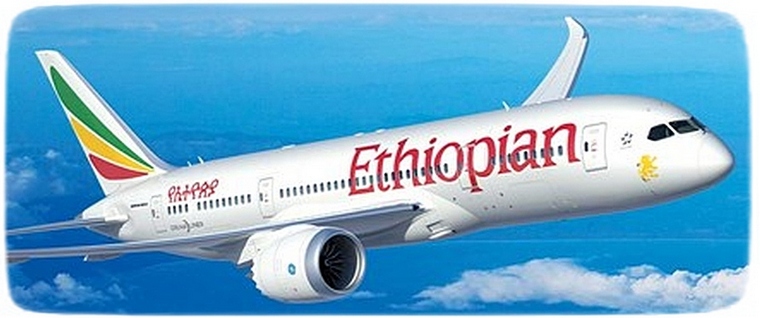 Ethiopian Airlines, Africa's largest airline is resuming service to Duala and Yaoundé as of July 13, 2020. The service will initially be three times a week on Tuesdays, Thursdays and Saturdays from Addis Ababa to Duala via Yaoundé and then back to Addis Ababa.
Further to the resumption of regular service to Dubai and Djibouti, the addition of Duala and Yaoundé will bring the total number of destinations to be served by Ethiopian with enhanced safety measures to 42. As countries continue to open-up their airports for passenger arrival, Ethiopian will announce a list of these destinations in due course.
Esteemed customers are kindly informed that facemasks will be mandatory for travel and are requested to satisfy destination entry requirements such as health certificates and fill in health declaration forms if required.
As countries continue to open their borders and relax travel restrictions, Ethiopian is ready to increase frequencies to accommodate the demand by focusing on the wellbeing of customers and staff. Ethiopian is happy to welcome back business and leisure travellers to these destinations.
EGYPTAIR IS BACK TO THE SKY AS OF 01 JULY 2020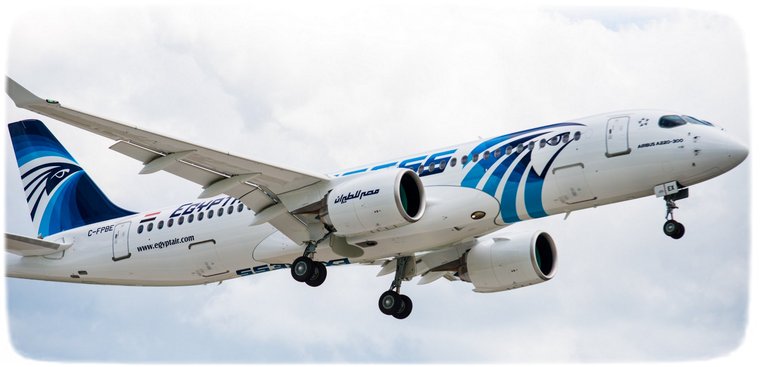 EGYPTAIR is thrilled to announce its return to the sky and is ready to take you to your desired destinations as of the 1st July. The below listed flights dates are subject to change according to destination countries' regulations.
Destinations and start dates:
1- Flights that will resume gradually starting 08 July :
Abu Dhabi, Addis Ababa, Amsterdam, Athens, Baghdad, Bahrain, Beirut, Berlin, Brussels, Budapest, Copenhagen, Dubai, Frankfurt, Geneva, Larnaca, London, Milan, Munich, New York, Paris, Rome, Sharjah, Toronto, Tunis, Vienna and Washington.
2- Flights that will resume gradually starting 16 July:
Dar Elsalaam, Erbil, Guangzhou, Khartoum, Juba and Madrid.
3- Flights that will resume gradually starting 01 August:
Barcelona, Nairobi, N'Djamena and Istanbul.
-The rest of the destinations to be announced successively according to the regulations and conditions by the authorities of each country.
-EGYPTAIR is committed as always to delivering a safe and pleasant travel experience, please visit:
COVID-19 Precautions Measures for more information about your entire trip.
QATAR AIRWAYS IS THE FIRST INTERNATIONAL AIRLINE TO RESUME FLIGHTS TO THE MALDIVES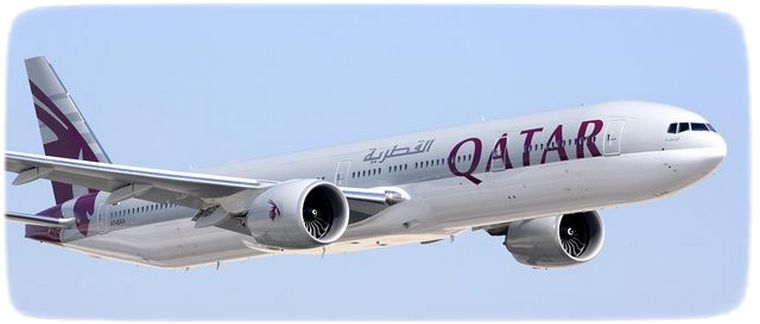 Qatar will also resume flights this month to Addis Ababa, Antalya, Bodrum, Djibouti, Helsinki and Istanbul Sabiha Gökçen. The airlines' network will expand to more than 450 weekly flights to over 70 destinations by the end of July
Maldives joins a number of popular summer holiday destinations that Qatar Airways has already resumed flights to, including Athens, Kilimanjaro, Tunis and Zanzibar
DOHA, Qatar - Qatar Airways is delighted to be the first international airline to resume flights to the Maldives, with the first daily service touching down at Velana International Airport earlier this morning, marked with a water cannon salute. With the airline's network never falling below 30 destinations throughout this crisis, Qatar Airways continues to lead the recovery of international air travel. By the end of July, the airline's network will expand to over 450 weekly flights to more than 70 destinations with the addition of flights to the following destinations:
15 July
Male, Maldives (daily flights)
16 July
Addis Ababa, Ethiopia (three weekly flights)
18 July
Djibouti (three weekly flights)
23 July
Antalya, Turkey (two weekly flights)
Bodrum, Turkey (two weekly flights)
25 July
Istanbul Sabiha Gökçen, Turkey (three weekly flights increasing to daily from 1 August)
29 July
Helsinki (three weekly flights)
With the resumption of services to the Maldives and Antalya and Bodrum in Turkey commencing next week, Qatar Airways' growing network includes a number of popular summer holiday destinations that are open to visitors now.
Qatar Airways is one of the few global airlines to have never stopped flying throughout this crisis and continues to utilise its full fleet of 30 Boeing 787 and 49 Airbus A350 aircraft. The airline's variety of modern fuel-efficient aircraft has meant it can continue flying by offering the right capacity in each market. Due to COVID-19's impact on travel demand, the airline has taken the decision to ground its fleet of Airbus A380s as it is not commercially or environmentally justifiable to operate such a large aircraft in the current market.

JETBLUE'S WEST COAST FOCUS CITY STRATEGY LANDS AT LAX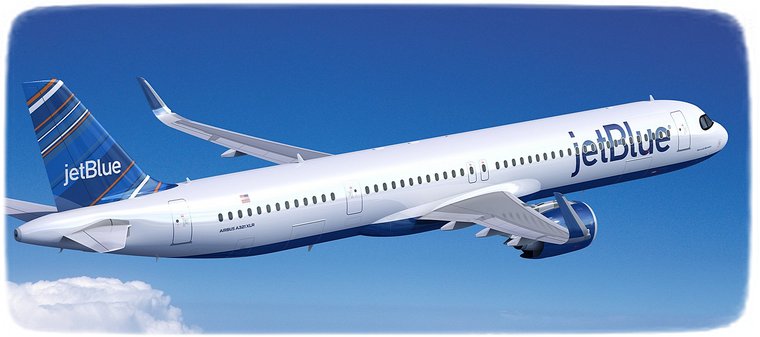 JetBlue (NASDAQ: JBLU) announced it will make Los Angeles International Airport (LAX) its primary base of operations in greater Los Angeles, advancing its focus city strategy and building relevance for the airline in one of the busiest markets in the world. To enable the shift, the airline will move service currently operated at Long Beach Airport (LGB) to LAX, along with its Long Beach crew and maintenance bases, beginning in October.
The move consolidates JetBlue's popular transcon and West Coast service into LAX, initially operating more than 30 daily flights with service between LAX and 13 destinations including four Mint routes - New York-JFK, Boston, Fort Lauderdale and new Mint service to Newark launching July 23. JetBlue flights at LAX will continue to operate from Terminal 5. New LAX markets will be available for purchase from July 10.
"LAX is one of JetBlue's most successful markets and offers the valuable opportunity to grow significantly both domestically and internationally while introducing our low fares on more routes," said Scott Laurence, head of revenue and planning, JetBlue. "The transition to LAX, serving as the anchor of our focus city strategy on the West Coast, sets JetBlue up for success in Southern California. We continue to seize on opportunities to emerge from this pandemic a stronger competitive force in the industry."
With support from Los Angeles World Airports (LAWA), JetBlue plans to embark on a strategic expansion over the next five years with plans to reach roughly 70 flights per day by 2025. This will include multiple new markets, both domestic and international, some of which have never had nonstop service to and from LAX.
"Since it first touched down at LAX in 2009, JetBlue has continued to invest in and expand its presence at our airport and we are excited that the airline has chosen to grow its LAX operation beginning in October," said Justin Erbacci, CEO, LAWA. "With seven new routes and more than 30 daily flights, JetBlue will be an important part of LAX's comeback from historic lows in passenger traffic and our guests now will have even more choices."
LAX is the busiest origin and destination (O&D) market in the world, meaning more people start or end their journey at LAX - versus connect through - than any other airport. Its 24/7 operations and customs and immigration facilities also allow JetBlue more flexibility in future flight and destination scheduling.

EASYJET RETURNS TO STOCKHOLM ARLANDA WITH NEW DIRECT ROUTE TO LONDON



The carrier easyJet will return to Stockholm Arlanda after its pause during the Covid-19 pandemic with a new direct route to the British capital on July 20. It will operate the Stockholm Arlanda-London Gatwick route four times a week year-round on A320 family aircraft.
They also resumed services to Berlin Tegel on July 1, followed by Milan Malpensa on July 31 and Geneva in September.
A number of airlines have now returned to Swedavia's ten airports and will gradually increase service during the summer, primarily to European destinations and then expand operations by the autumn.
"It is enormously gratifying that also easyJet has returned to Stockholm Arlanda, resuming some of its existing popular destinations while adding a new direct route to London Gatwick as well," says Elizabeth Axtelius, Director Aviation Business at Swedavia. "We are cautiously looking forward to getting more air traffic and passengers back at our airports once the situation has stabilised, the borders have reopened and travel restrictions have been removed. We have introduced extensive infection control measures to ensure the health and safety of everyone and create a safe environment for both employees and passengers at all of our airports".
VIRGIN ATLANTIC ANNOUNCING OUR RETURN TO 17 ADDITIONAL DESTINATIONS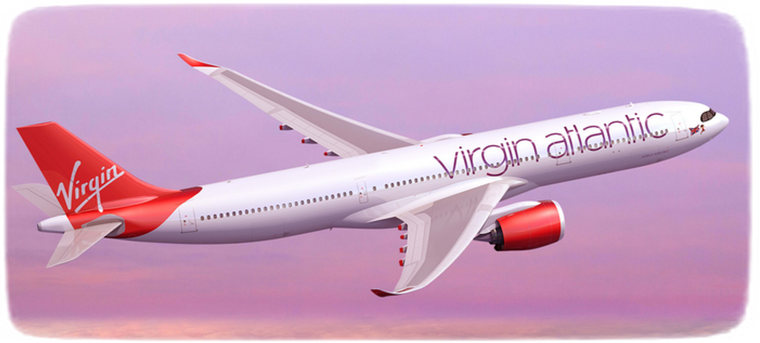 Following the airline's announcement that services from London Heathrow are expected to resume from 20th July 2020 onwards, Virgin Atlantic has unveiled more detailed plans that will see passenger flying restart to many destinations across the airline's network.
Juha Jarvinen, Chief Commercial Officer, Virgin Atlantic commented: "As countries around the world begin to relax travel restrictions, we look forward to welcoming our customers back onboard and flying them safely to many destinations across our network. From 20th July we are planning to resume some services and then from 1st August onwards, we will resume passenger flying to 17 additional destinations around the world including Tel Aviv, Miami, Lagos and San Francisco,"
"However, we are monitoring external conditions extremely closely, in particular the travel restrictions many countries have in place including the 14-day quarantine policy for travellers entering the UK. We know that as the Covid-19 crisis subsides, air travel will be a vital enabler of the UK's economic recovery. Therefore, we are calling for UK Government to continually review its quarantine measures and instead look at a multi-layered approach of carefully targeted public health and screening measures, including air bridges, which will support a successful and safe restart of international air travel for passengers and businesses."
Virgin Atlantic planned return to flying from London Heathrow Terminal 2 (subject to change and dependent on travel restrictions)
EMIRATES' A380S RETURN TO THE SKIES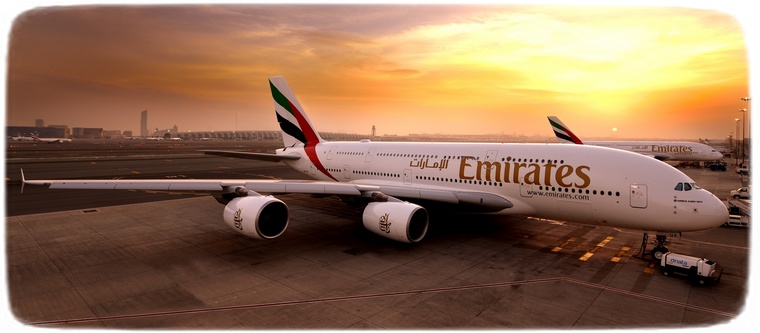 Emirates will deploy its iconic A380 on its daily Amsterdam service and add a second daily A380 service to London Heathrow starting from 1 August. This announcement follows the Emirates A380's return to the skies today with EK001 to London Heathrow taking off from Dubai International airport at 0745hrs and EK073 at 0820hrs, carrying commercial passengers onboard this flagship aircraft for the first time since March.
Emirates flight EK073 will receive a special welcome on arrival at Paris Charles De Gaulle, as it becomes the first and only scheduled A380 flight to operate at this major European airport since the pandemic began.
Throughout the day, Emirates will also mark the restart of scheduled passenger services to seven more cities - Athens, Barcelona, Geneva, Glasgow, Larnaca, Munich, and Rome - offering its customers more travel options.
Over the next two days, the airline will resume flights to Malé (16 July), Washington DC (16 July), and Brussels (17 July).
Emirates currently serves over 50 destinations in its network, facilitating travel between the Americas, Europe, Africa, the Middle East and the Asia Pacific through a convenient connection in Dubai for customers across the world.
Premium customers can enjoy Emirates' Chauffeur Drive service and relax in its lounge facility at Dubai International airport, with the restart of these signature services after a full health and safety review. Emirates has also re-opened its dedicated Emirates Skywards counters at Dubai International airport to serve its frequent flyers.
LOT POLISH AIRLINES RESUME LONG-HAUL FLIGHTS AFTER 3 MONTHS OF SUSPENSION



LOT Polish Airlines has resumed its first international flights since the suspension of passenger flights in mid-March. As of this month, LOT's route network will include the first long-haul flights to Canada, South Korea and Japan, as well as flights to the UK, Albania, Montenegro and Ukraine.
The first passengers flew on-board LOT planes to Berlin, Amsterdam, Düsseldorf, Barcelona, Prague, Budapest, Vilnius, Kiev, Dubrovnik and Split yesterday. As of today, they will be joined by travellers flying to Vienna and Oslo. From July 3rd, the summer campaign #LOTnaWakacje begins and passengers can start planning their trips outside Europe as well. In accordance with the current administrative regulations, LOT's passenger flight schedules will be extended to the new destinations as of July. LOT will take passengers to three cities in North America and Asia: Toronto, Seoul and Tokyo (Narita).
All long-haul flights will be operated from Warsaw's Chopin Airport. In addition, LOT will also launch a Budapest-Seoul connection, once a week from July 20th. Tickets for long-haul flights are now available in the booking systems and on lot.com.
With the new long-haul flights, LOT's international flight schedule for July and August will cover more than 70 popular destinations, with more than 30 offered as part of the #LOTnaWakacje campaign. A full network of about 250 flights per week is available from Warsaw's Chopin Airport. Passengers can conveniently reach the capital city using about 30 LOT domestic flight connections available every day. Flights offered as part of the #LOTnaWakacje summer campaign also include regional airports - passengers travelling from Cracow, Wroclaw, Poznan, Gdansk, Szczecin, Rzeszow, Bydgoszcz, Katowice and Lublin will benefit from direct flight connections to selected holiday destinations.
This is not the end of the new flight routes in the LOT network. Four short-haul flights will also return to the schedule in July to London (Heathrow), Tirana, Montenegro and Ukraine.
"The current situation forces us to adapt to the new reality such as national administrative regulations, international restrictions and security procedures. After several months of suspension of air connections, we at LOT are working intensively on restoring full operational capacity. Currently, passengers can already use the offer of about 250 flights per week and this number is still growing. Just a few weeks after the resumption of passenger flights within Poland, we have restored almost 70% of the destinations planned for 2020, including several dozen international flights and the first long-haul flights. We want our passengers to be able to fly more, farther and more comfortably. This is now the main objective of our operational activities," said Rafal Milczarski, CEO of LOT Polish Airlines.
MIDDLE EAST AIRLINES (MEA) RECEIVES ITS FIRST AIRBUS A321NEO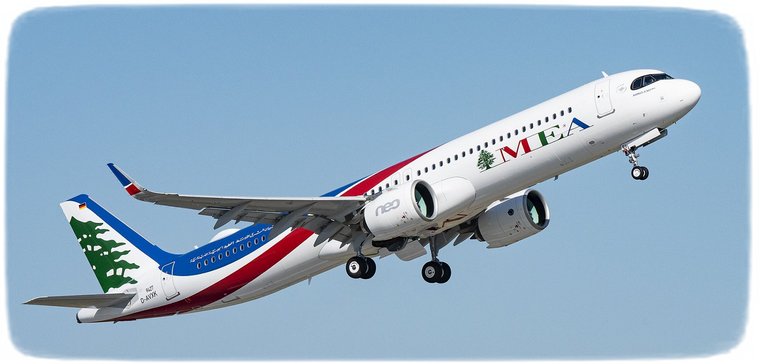 Lebanon-based Middle East Airlines (MEA) has received its first A321neo aircraft from Airbus' final assembly line in Hamburg, Germany. The delivery is the first of nine aircraft to be delivered in the coming months.
The highly-fuel-efficient A321neo will help reduce MEA's operating costs. The airline's A321neo is powered by Pratt & Whitney's PurePower PW1100G-JM geared turbofan engines and is configured in a comfortable two-class layout with 28 seats in Business and 132 seats in Economy Class and the latest generation in-flight entertainment system and high-speed connectivity.
The A321neo is the largest member of the A320 Family, seating up to 240 passengers, depending on cabin configuration. Incorporating the latest engines, aerodynamic advances and cabin innovations, the A321neo offers a reduction in fuel consumption of 20% as well as a 50% noise reduction.
SMARTWINGS GROUP RESUMES OPERATIONS TO 25 MORE DESTINATIONS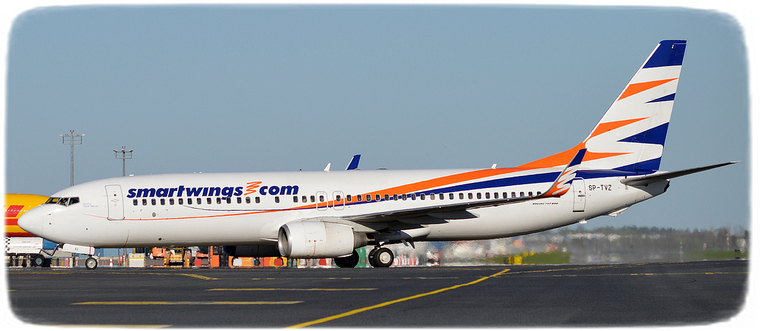 Airlines of the Smartwings Group, Smartwings and Czech Airlines, are resuming flights to 25 additional destinations in July.
In the first week of July, Smartwings will re-launch regular scheduled flights from Prague to seven Greek destinations: Heraklion, Kavala, Kefalonia, Corfu, Kos, Preveza, Rhodes and Zakynthos, four Spanish destinations: Malaga, Mallorca, Tenerife and Valencia, to Cagliari in Italy and Burgas and Varna in Bulgaria. In the second half of July, Smartwings will also add flights to Gran Canaria, Fuerteventura and Madeira. Smartwings has been operating flights to Split, Croatia, on a daily basis since 25 June 2020.
In the first week of July, scheduled flights will also resume from regional airports. Brno will offer connections to Rhodes, Zakynthos, Corfu, Kos, Heraklion and Burgas, while Ostrava will handle flights to Heraklion and Burgas.
In the first week of July, Czech Airlines will resume flights to Odessa, Rome, Barcelona, ??Gothenburg, Madrid and Helsinki. The carrier's flights to Amsterdam, Frankfurt, Paris, Stockholm, Bucharest, Košice, Budapest, Keflavik and Kyiv were re-launched in May and June 2020. On 25 June 2020, a new route was launched to London's largest airport, Heathrow, which is now operated daily. Flights to Copenhagen will resume on 24 July 2020.
Re-launches of other routes will take place based on the development of the epidemiological situation in individual countries.
Adherence to strict hygiene standards is still observed aboard Smartwings Group aircraft. Before boarding and throughout the flight, all passengers must wear a face mask covering their mouth and nose. When boarding and disembarking from the aircraft, passengers must maintain a two-metre distance. All payments on board aircraft are contactless only.
SOUTHAMPTON NEW DESTINATION IN KLM'S EUROPEAN NETWORK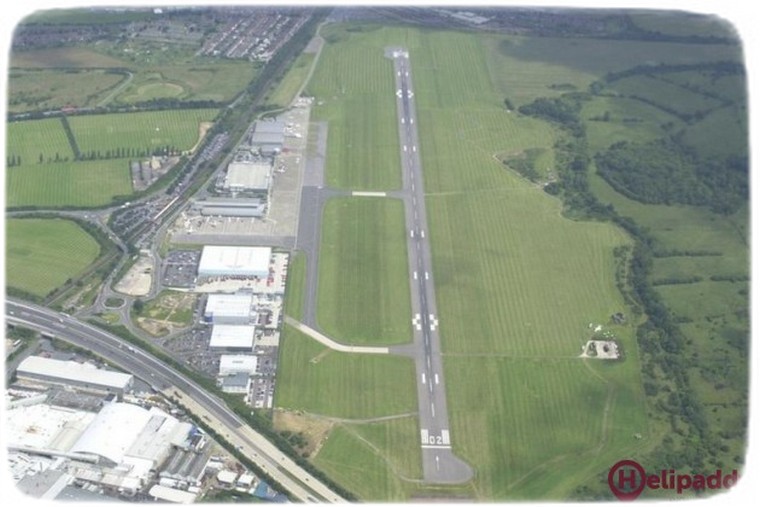 From August 31, KLM will fly daily between Amsterdam Schiphol and Southampton, the largest city south of London. The flights are operated with an Embraer 175, with a capacity of 88 passengers. Southampton is the seventeenth destination in the United Kingdom for KLM.
The coronavirus crisis is having a major impact on European aviation. Demand and supply are changing more and faster than before. This means that KLM needs a resilient network. By opening a new route such as Southampton, the loss of demand on other routes in Europe will be compensated. In addition, KLM strengthens its position in the United Kingdom.
KLM is slowly and carefully rebuilding its network. The number of destinations is growing fast, but the number of flights is well below the old level. KLM chooses to first offer customers as much choice as possible in terms of destinations. The opening of Southampton fits in with this strategy.