Compiled by Willie Bodenstein




FLYSAFAIR BOOKINGS NOW OPEN FOR OUR PE/DURBAN ROUTE. FLIGHTS START 7 AUGUST!



SAFAIR are thrilled to announce that from 7 August, we'll be re-opening our Durban to PE route, connecting two of our favourite coastal cities, once again! So, if you need to fly from coast to coast for business or any other permitted reason during Lockdown Level 3, ticket sales are now open. We're happy to be getting our route network back to its full capacity, giving you even more choice when flying. We look forward to seeing you on board!
Permitted reasons for flying during lockdown Level 3:
- Business travel
- Moving to a new place of residence
- Caring for an immediate family member
- Learners and students who are travelling to schools or institution
- Attending a funeral
- To obtain medical treatment
- People returning to their place of residence from quarantine or isolation

ETHIOPIAN AVIATION ACADEMY HOLDS FIRST OF ITS KIND VIRTUAL GRADUATION CEREMONY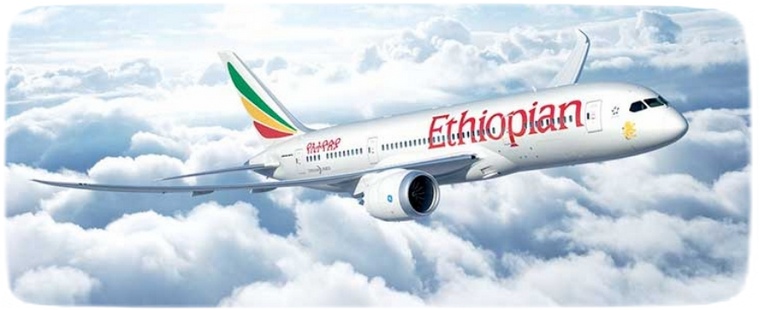 The first of its kind virtual graduation ceremony took place at Ethiopian Aviation Academy (EAA) on the 24th of July 2020. Ethiopian Aviation Academy, the largest and the most modern aviation training academy in Africa, has graduated 558 aviation professionals during a graduation ceremony that was held in a virtual environment for the first time due to COVID-19 pandemic. Ethiopian Airlines Group GEO Mr. Tewolde GebreMariam, Ethiopian executive management team, aviation stakeholders, invited guests as well as family members of the graduates attended the virtual ceremony.
Speaking at the virtual ceremony, Mr. Tewolde congratulated the graduates and remarked, "Even though we could not gather to celebrate your special day due to the pandemic, we are grateful that technology has made this virtual graduation possible. I congratulate and welcome you all to this virtual graduation ceremony of Ethiopian Aviation Academy, a pioneer and the most modern in Africa.
We strongly believe that educated and well-trained workforce is one of the pillars of sustainable growth. In line with that, Ethiopian Airlines has been offering high quality education and graduated over 18,000 aviation professionals like you, equipped with the knowledge and skills required for the aviation industry. Your graduation at a time when the world is dealing with unprecedented challenges should inspire you to build a better future by strengthening your resolve."
The graduates include 72 pilots, 173 cabin crew, 7 aircraft technicians and 306 marketing professionals from six countries including Ethiopia. Outstanding graduates were honoured with videos featuring their success stories.
Ethiopian Airlines has been offering quality training at its globally certified, world-class aviation training centre and produced tens of thousands of aviation professionals mainly from African and middle eastern countries.
ALITALIA WILL OPERATE MORE FLIGHTS TO INTERNATIONAL DESTINATIONS IN SEPTEMBER AND OCTOBER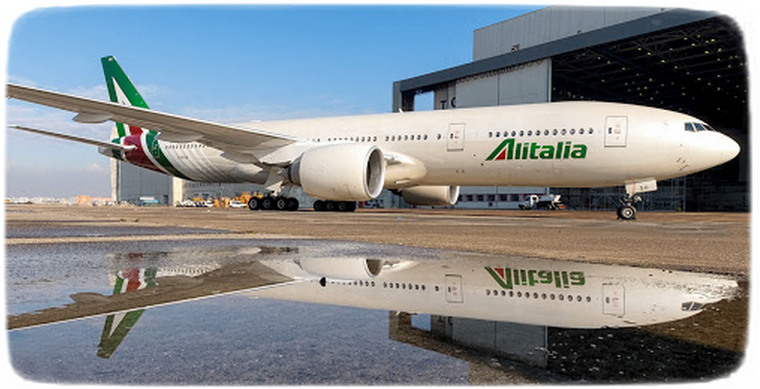 Alitalia will operate more flights to foreign destinations in September and October when the medium and long-haul international sector is expected to grow by 7% in September and 29% in October, compared to August.
The Alitalia flight schedule will see in September the resumption of direct services from Rome to Buenos Aires and to Japan, Israel and Algeria which were postponed from mid-August to early September, following the extension of the restrictions to travels to those countries. Alitalia will also resume domestic services from Rome Fiumicino to Verona. From Milan, in September Alitalia will resume Milan Linate-Frankfurt services, as well as flights from Milan Malpensa to New York, another service rescheduled from mid-August to the beginning of the following month. In September, Alitalia will also increase the number of frequencies on several international and domestic routes.
In October, Alitalia plans to resume flights from Milan Linate to Düsseldorf and Paris Orly, as well as further increasing the number of frequencies on national and international routes served from Rome and Milan.
The Airline will operate in October almost 1,630 services per week to 45 airports, including 19 domestic airports, thus increasing its activity at 46% of what was planned for this month before the beginning of the Covid-19 pandemic.
In detail, beginning in September Alitalia will activate air services from Rome Fiumicino to Buenos Aires (4 weekly flights which will be increased to 6 in October), Tokyo Haneda, Algiers (6 flights per week for each airport), Tel Aviv (4 weekly services) and, on the domestic network, the Airline will resume services from Rome to Verona (4 daily flights).
The airline will also increase from 1 September the number of frequencies from Rome to Geneva, Brussels, Nice, Tunis (from 14 to 20 flights per week for each airport), Zurich (from 10 to 14 weekly services) and Cairo (from 6 to 10 weekly flights). Other frequency increases are expected in September on domestic routes, such as Rome Fiumicino-Milan Linate, which will grow from 10 to 22 flights per day (14 on weekends) and from Rome Fiumicino to Genoa, Bari and Reggio Calabria, which will double from 2 to 4 daily services on each airport.
Beginning from 1 October, Alitalia will increase the number of flights from Rome to Tel Aviv (from 4 to 10 weekly services), Amsterdam (from 14 to 24 weekly flights), Tirana (from 14 to 20 weekly services) and Geneva (from 20 to 28 flights per week). Other increases in number of air services are expected on domestic routes from Rome to Naples and Florence (from 2 to 4 daily services for both airports). In October Alitalia will operate overall 1,100 weekly flights between its hub in Rome Fiumicino airport and 42 domestic and international destinations.
From Milan Linate airport, beginning in September, Alitalia will resume international flights to Frankfurt (14 weekly services) and will increase number of services on the routes from Milan Linate to London Heathrow, Paris Charles De Gaulle (from 2 to 4 flights per day on both airports) and Brussels (from 12 to 24 weekly services). In September the Airline will also restart flights between Milan Malpensa and New York (6 services per week).
Beginning in October, Alitalia plans to resume international services to Düsseldorf (24 flights per week) and Paris Orly (14 weekly services).
The Airline has also planned an increase of frequencies from 1 October from Milan Linate airport to Amsterdam and Frankfurt (from 14 to 24 weekly flights on both airports). On the domestic network, Alitalia will increase services from Linate airport to Bari and Naples (from 4 to 6 flights per day on both airports). In October, Alitalia will operate around 670 weekly flights between Milan and 19 destinations.
All changes to the Alitalia operations that take place in September and October will be processed in the sales systems and notified to passengers within next week.
15 ADDITIONAL DESTINATIONS: AUSTRIAN AIRLINES EXPANDS SUMMER FLIGHT SCHEDULE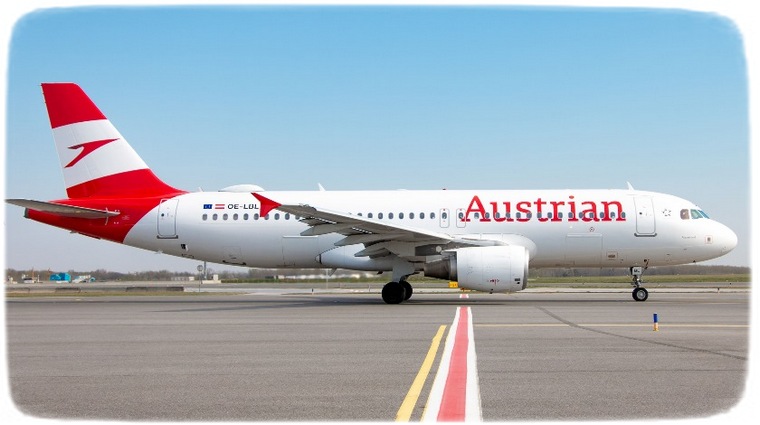 On Wednesday evening, the Austrian federal government announced that the landing bans for flights from Albania, Bosnia and Herzegovina, Bulgaria, Kosovo, Montenegro, Egypt, Northern Macedonia, Romania, Serbia as well as Great Britain, Sweden and Ukraine will expire on July 31. This makes it possible to reintroduce these destinations into the flight program of Austrian Airlines. The new entry regulation issued on Monday remains in force. Due to local entry regulations, Austrian Airlines last removed flights to Shanghai and Tel Aviv from its program for the month of August.
Flights to Bucharest, Chicago, Pristina and Sarajevo are to be offered as early as today, July 31. From August 1, the Austrian home carrier will be flying again to Belgrade, Cairo, Kiev, London, Podgorica, Sibiu, Skopje, Sofia, Stockholm, Tirana and Varna. The following frequencies are planned for the month of August.
"We welcome the solution of the Austrian Federal Government, which combines the highest requirements for health protection and freedom of travel. We now intend to quickly expand our route network and re-establish our hub at Vienna Airport to provide our customers with a wide range of connecting flights in a timely manner", explained Austrian Airlines CCO Andreas Otto.
UNITED AIRLINES PLANS TO RESUME SERVICE ON MORE THAN 25 INTERNATIONAL ROUTES IN SEPTEMBER



United Airlines announced it plans to resume service on nearly 30 international routes in September, including flights to Asia, India, Australia, Israel and Latin America and to continue to add ways to visit popular vacation destinations in the Caribbean, Hawaii and Mexico. The airline intends to fly 37% of its overall schedule in September as compared to the same period last year and is a 4% increase in capacity compared to what is planned for August 2020. United is also extending its waiver of change fees and award redeposit fees for reservations through August 31.
"We continue to be realistic in our approach to building back our international and domestic schedules by closely monitoring customer demand and flying where people want to go," said Patrick Quayle, United's vice president of International Network and Alliances. "In September, we're adding even more options for leisure travellers or those who want to visit friends and relatives, whether that's within the United States or around the world."
Domestically, United intends to fly 40% of its schedule. The airline plans to add more than 40 daily flights on 48 routes to locations including Austin, Texas; Colorado Springs, Colorado; and Santa Barbara, California. Additionally, United plans to resume service between the U.S. mainland and Hilo and Kauai and increase flying to Honolulu, Kona and Maui in the Hawaiian Islands.
Internationally, United intends to fly 30% of its schedule as compared to September 2019, which is a 5-point increase compared to August. The airline expects to resume service on 20 routes in Latin America and the Caribbean, including to popular vacation destinations like Cabo San Lucas and Puerto Vallarta in Mexico and to San Jose and Liberia in Costa Rica. United intends to begin new nonstop service between Chicago and Tel Aviv and resume eight routes in the Atlantic and Pacific, including the return of European service from Houston with flights to Amsterdam and Frankfurt.
TAP AIR PORTUGAL STARTS FLYING AGAIN FROM MUNICH TO LISBON TWICE DAILY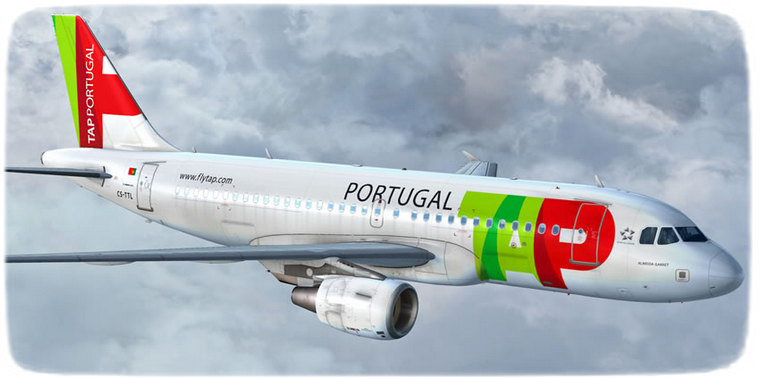 Just in time for the summer vacation in Bavaria, TAP Air Portugal is resuming its flights from Munich: The Portuguese airline will bring vacationers and business travellers twice a day from Munich Airport to Lisbon. The Portuguese capital belongs to the top 20 travel destinations in Europe for Germans and is the ideal starting point to get to know the country.
TAP passengers will also benefit from the fact that the Humberto Delgado Airport functions as a hub and offers many attractive connections to North and South America, the Azores, and Africa. With its A330-900neo aircraft, the airline has one of the most modern and environmentally friendly long-haul fleets in Europe.
Andreas von Puttkamer, Head of the Aviation Business Unit at Munich Airport, is pleased at the resumption of the connection to Lisbon: "With TAP, another important Star Alliance Partner is returning to Munich who offers a high-frequency route network, primarily to South America and to vacation regions in Southern Europe."
AIRBUS REPORTS HALF-YEAR (H1) 2020 RESULTS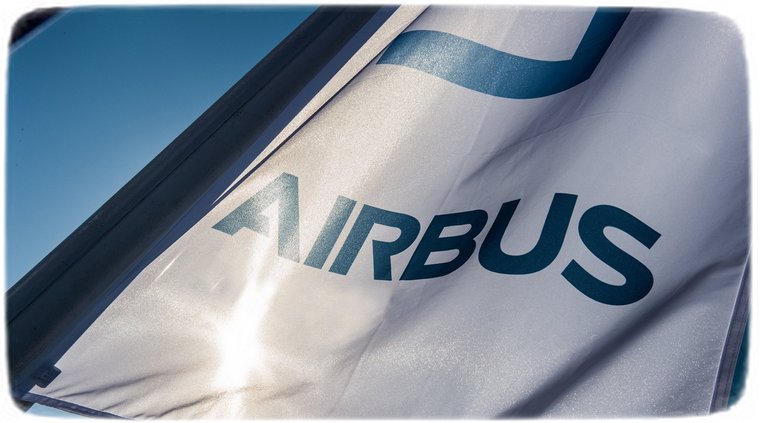 Airbus SE (stock exchange symbol: AIR) reported consolidated financial results for the Half-Year (H1) ended 30 June 2020.
"The impact of the COVID-19 pandemic on our financials is now very visible in the second quarter, with H1 commercial aircraft deliveries halving compared to a year ago," said Airbus Chief Executive Officer Guillaume Faury. "We have calibrated the business to face the new market environment on an industrial basis and the supply chain is now working in line with the new plan. It is our ambition to not consume cash before M&A and customer financing in H2 2020.
We face a difficult situation with uncertainty ahead, but with the decisions we have taken, we believe we are adequately positioned to navigate these challenging times in our industry."
Net commercial aircraft orders totalled 298 (H1 2019: 88 aircraft), including 8 aircraft in Q2, with the order backlog comprising 7,584 commercial aircraft as of 30 June 2020. Airbus Helicopters booked 75 net orders (H1 2019: 123 units), including 3 H145s, 1 Super Puma and 1 H160 during the second quarter alone. Airbus Defence and Space's order intake increased to € 5.6 billion.
Consolidated revenues decreased to € 18.9 billion (H1 2019: € 30.9 billion), driven by the difficult market environment impacting the commercial aircraft business with around 50% fewer deliveries year-on-year. This was partly offset by more favourable foreign exchange rates. A total of 196 commercial aircraft were delivered (H1 2019: 389 aircraft), comprising 11 A220s, 157 A320 Family, 5 A330s and 23 A350s.
Airbus Helicopters reported stable revenues, reflecting lower deliveries of 104 units (H1 2019: 143 units) partially compensated by higher services. Revenues at Airbus Defence and Space were impacted by lower volume and mix, in particular at Space Systems, as well as delays in some programmes caused by the COVID-19 situation.
Three A400M transport aircraft were delivered in H1 2020. The certification of automatic low-level flight capability and simultaneous paratrooper dispatch were achieved in H1 2020, marking major milestones towards the aircraft's full development. A400M retrofit activities are progressing in close alignment with customers.
GOOD DIALOGUE WITH COLOMBIAN MAYORS MEDELLIN REOPENS; NO PROGRESS IN BOGOTA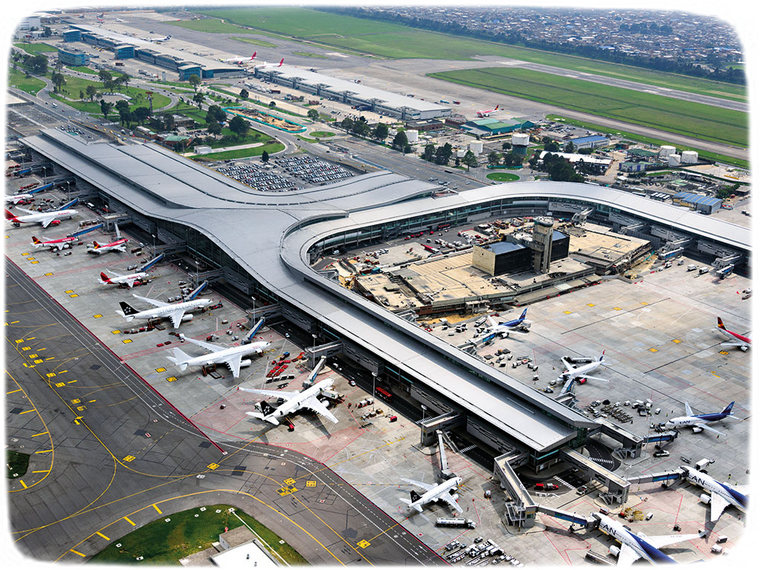 The International Air Transport Association (IATA) has called on Colombia's mayors to take the lead in enabling the restart of air transport in the country, a necessary step to ensure the survival of the sector. Aviation, which plays a vital socio-economic role in the local and national economy and ensures the domestic and international connectivity, is ready to recommence operations with all the necessary protocols and procedures in place.
IATA held a virtual meeting with the authorities of Medellin, Pereira, Palmira, Soledad, along with representatives of the municipalities of Bogota and Barranquilla during which the airlines made the case that despite the current pandemic, there is a need to progressively reactivate aviation and its related industries as these fulfil an essential service for the country.
"We have done our homework and devised the new biosafety protocols and procedures that did not exist four months ago. These ensure that air transport does not become a vector for the transmission of COVID-19," said Peter Cerdá, IATA's Regional Vice President for the Americas.
Forty "test" flights operated between Bucaramanga-Cúcuta for the last few weeks, transporting 680 passengers. In addition, more than 800 humanitarian flights have been performed repatriating some 70,000 people. Up to now, there have been no reported cases of transmission on these flights.
The sector cannot afford to stay on the ground much longer. The crisis has hit hard and the extended closure is having a devastating effect on the entire travel value chain. Estimates are that revenues generated by airlines operating in Colombia will fall by 55% in 2020 as compared to the previous year and that 38,484 direct jobs and 307,200 indirect jobs are at risk.
"Aviation in Colombia is a sector of great importance and value. Prior to the COVID-19 crisis it generated more than 600,000 jobs and contributed US$7.5 billion to the country's GDP," Cerdá said.
BRITISH AIRWAYS' AUGUST SCHEDULE SEES RETURN TO MORE DESTINATIONS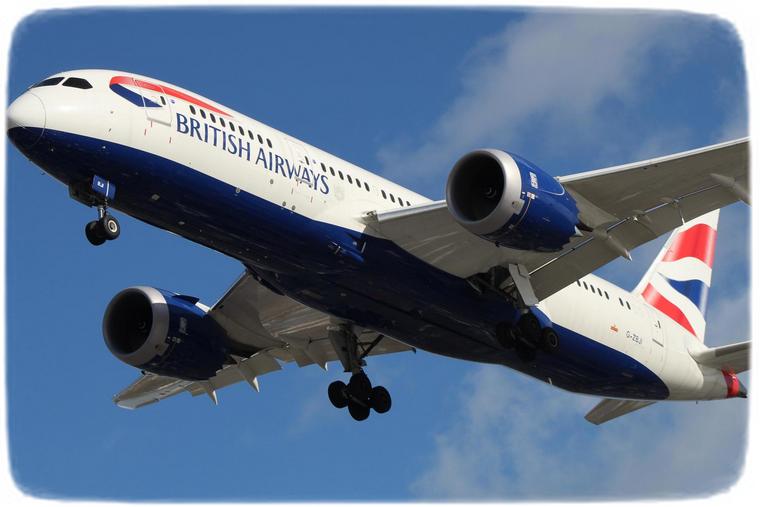 Throughout August, British Airways is resuming flying to more destinations, albeit with continued low frequencies while the impact of Covid-19 remains felt across the globe.
In Europe flights will resume to the holiday destinations of Bari, Bastia, Bodrum, Bordeaux, Catania, Figari, Frankfurt, Genoa, Kefalonia, Lyon, Luxembourg, Malta, Paphos and Pula, while further afield Antigua, Islamabad and Nairobi join the long-haul line-up.
Flights currently start from as little as £31 each way to Europe. Customers whose flights were affected over recent months and who claimed a voucher can use it towards the flights. Alternatively, Avios can also be used towards Reward flights, upgrades, hotels and car rental. When using Avios part payment, customers can pick from a range of savings by destination and cabin and they still collect Avios and Tier Points on their booking.
There is also the option to pay a deposit for a BA Holidays trip and change the dates and destinations for a flight, or receive a voucher if they prefer not to travel. British Airways' insurance, which is provided by Allianz Assistance also covers for epidemics and pandemics. Customers should check ba.com for full details.
Alex Cruz, British Airways' chairman and CEO, said: "We're gradually returning to more of our network and will be flying to some great holiday destinations over the summer with seats from as little as £31 each way.
"We know people want to be able to book with confidence, so we've introduced a range of flexible booking options to set their minds at rest, such as being able to change a booking free of charge or cancel and receive a voucher for travel at a later date."
EMIRATES TO RESUME ITS A380 SERVICE TO TORONTO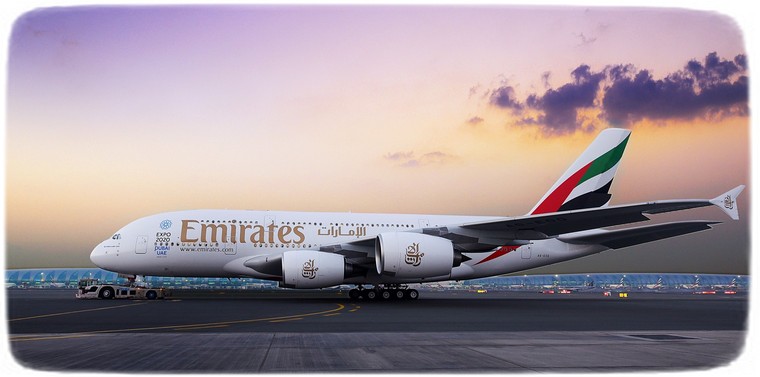 The iconic Emirates A380 will begin serving travellers on flights to Toronto starting 16 August. The airline has so far resumed A380 operations to Amsterdam, Cairo, Paris, London Heathrow and Guangzhou (8 August) - taking its A380 network to six cities. The Emirates A380 experience remains a favourite amongst travellers for its spacious and comfortable cabins and the airline will continue to gradually expand its deployment in line with market demand and operational approvals.
Customers can fly the Emirates A380 from Dubai to Toronto five times a week. Flights can be booked on emirates.com or via travel agents. Emirates flight EK 241 will depart Dubai at 9:10 and arrive in Toronto at 15:05 local time. The return flight, EK 242 will depart Toronto at 21:45 and arrive in Dubai at 18:30 local time, the following day.
With safety as a priority, Emirates is gradually expanding its passenger services to 70 cities in August, returning to over 50% of its pre-pandemic destination network. Passengers travelling between the Americas, Europe, Africa, Middle East, and Asia Pacific can enjoy safe and convenient connections via Dubai. Customers from Emirates' network can stop over or travel to Dubai as the city has re-opened for international business and leisure visitors.
COVID-19 PCR tests are mandatory for all inbound and transit passengers arriving to Dubai (and the UAE), including UAE citizens, residents and tourists, irrespective of the country they are coming from.
Free, global cover for COVID-19 related costs: Customers can now travel with confidence, as Emirates has committed to cover COVID-19 related medical expenses, free of cost, should they be diagnosed with COVID-19 during their travel while they are away from home. This cover is immediately effective for customers flying on Emirates until 31 October 2020 (first flight to be completed on or before 31 October 2020) and is valid for 31 days from the moment they fly the first sector of their journey. This means Emirates customers can continue to benefit from the added assurance of this cover, even if they travel onwards to another city after arriving at their Emirates destination.
ETIHAD AIRWAYS REPORTS STRONG START TO 2020 WITH SECOND QUARTER HEAVILY IMPACTED BY COVID-19



Etihad Airways (Etihad), has provided details of its half-year (H1: January-June) 2020 performance, which saw a strong start to the year with the airline progressing well ahead of its transformation plan targets. This included its best monthly results to date for February, prior to the impact of COVID-19, the subsequent closure of international borders and the suspension of flights to and from the UAE from 24 March.
Etihad carried 3.5 million passengers in H1 (H1 2019: 8.2 million), a reduction of 58% from the same period the previous year. Average seat load factor was 71%. Core operating loss for this period increased by US$ 172 million to US$ 758 million (H1 2019: US$ 586 million), driven by a 38% drop in revenues, which stood at US$ 1.7 billion (H1 2019: US$ 2.7bn). This was partially off-set by a 27% reduction in direct operating costs to US$ 1.9 billion (H1 2019: US$ 2.7 billion), and a 21% reduction in general and administrative expenses to US$ 0.40 billion (H1 2019: US$ 0.50), both driven by management cost containment initiatives and reduced operations. Available Seat Kilometres (ASK) reduced by 53% to 23.69 billion (H1 2019: 50.35 billion).
Cargo revenues were US$ 0.49 billion, an improvement of US$ 130 million (37%) compared to the same period in 2019, with 254,345 leg tonnes of cargo carried. This was driven by an increase in demand and a spike in cargo fares.
The core operating result for the first three months of the year improved by 34%, despite the onset of COVID-19, with a 12% reduction in passenger numbers and a 9.5% reduction in ASK. Q1 seat load factor was 74% (January's performance was significantly stronger than the same month in 2019, with a seat load factor of 81.9%) and yield at US$ 5.92 cents. Unit revenue in Q1 reduced by 3.3% to US$ 4.14 cents (Q1 2019: US$ 4.28 cents), offset by continuous focus on driving down unit costs, which were reduced by 2.4% to US$ 7.01 cents (Q1 US$ 7.18 cents).
However, the airline saw a significant decrease in Q2 operating revenues following COVID-19 flight suspensions, with 70% of its fleet grounded. This period registered a 99% drop in passenger numbers and a 95% drop in ASK compared to Q2 2019. Seat load factor for this period was 16%, mainly driven by the operation of special (repatriation) flights, and the resumption of a limited network of transfer services via Abu Dhabi in early June.
Etihad operated up to 40 of its fleet of 97 passenger aircraft in Q2, including Boeing 787 Dreamliners, 777-300ERs and Airbus A320 family aircraft as belly-hold cargo freighters to complement Etihad Cargo's operational fleet of six 777-200F freighters. Between 25 March and 15 June, over 640 special passenger flights were operated to 45 online and offline destinations, using the passenger cabins of these aircraft to fly foreign nationals out of the UAE and to bring UAE nationals back home.
Adam Boukadida, Chief Financial Officer, Etihad Aviation Group, said: "This year started strong, riding on the positive momentum gained in 2019 and by the end of the first quarter, the airline was on track to achieve a 2020 EBITDA of US$ 900 million (2019: US$ 453 million). Etihad managed to maintain a satisfactory level of liquidity despite a major drop in revenues, while continuing to raise new liquidity facilities supported by local and international financial institutions. This was supported by maintaining an 'A with a stable outlook' Fitch rating in April, at the height of the pandemic. Etihad was one of a small number of airlines to maintain its pre-COVID-19 credit rating.
"A greater emphasis is being placed on a drive towards increased cost optimisation and efficiencies across the entire business to face the hurdles placed in our way by COVID-19. Our suppliers and partners have also worked closely with us, including the arrangement of payment holidays with lessors and savings discussions with all of our supply chain, so we can re-emerge stronger together."
PLEASE GO TO
www.youtube.com/channel/UCCuRVZAGodT6sztTeXBGeMw
and subscribe to our YouTube channel