Probably one of the most successful military jet trainers of all time, almost 3,000 of Aero Vodochody's L-39 Albatross were built in a production run that spanned 25 years. The L-39 has served with over 30 air forces around the world.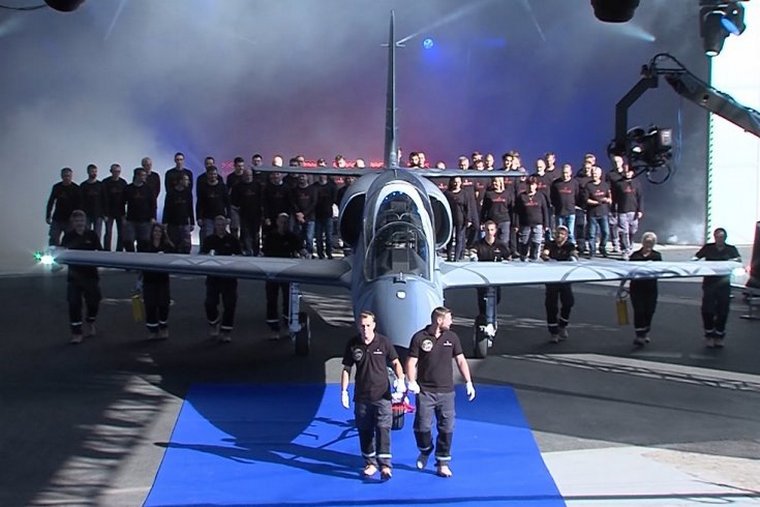 Roll out, 12 October 2018

On 22 December 2018, a new version of the Czechoslovakian jet, the L-39NG first took to the sky.
The L-39NG represents a new generation of modern and cost-effective jet trainer aircraft. Designed primarily as a basic and advanced jet trainer, the L-39NG can also perform a variety of other missions including light combat, close air support, counterinsurgency and reconnaissance.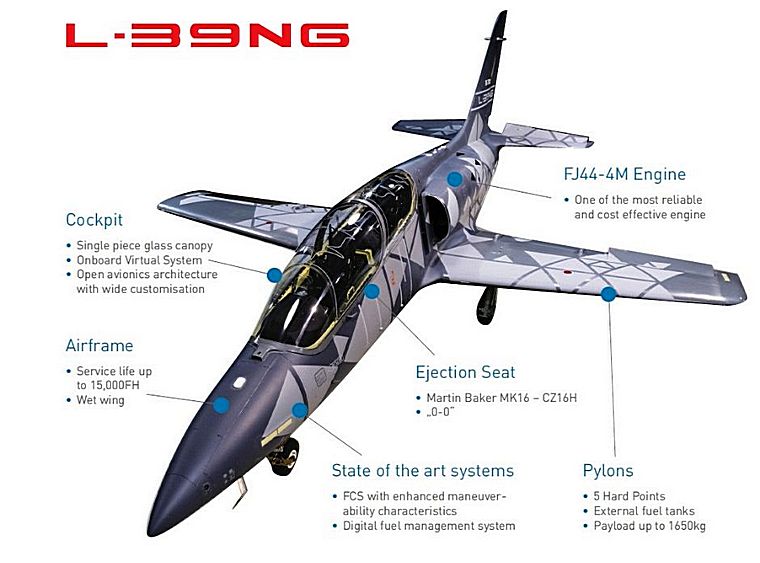 Although based on the aerodynamic concept of the current L-39, the L-39NG is manufactured using new technologies and contains modern systems with new engine and avionics and several design improvements, such as a wet wing without the type's distinctive wingtip fuel tanks.

A legacy L-39. Photo © Milan Nykodym / commons.wikimedia.org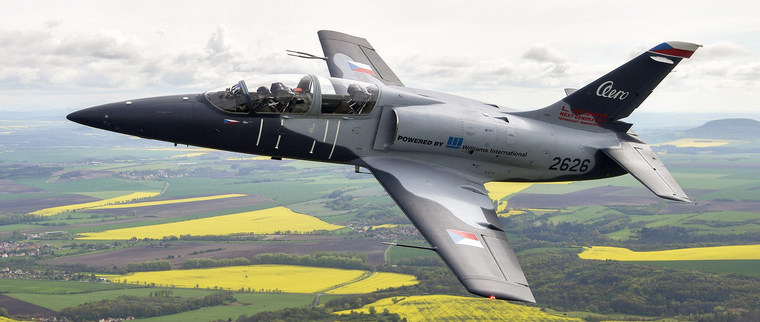 A L-39NG in flight

Power is provided by the modern FJ44-4M engine supplied with the TAP Blue engine support service to ensure unprecedented airworthiness and predictable maintenance costs. The aircraft's avionics can be tailored to the customer's requirements for training future pilots of 4th and 5th generation aircraft.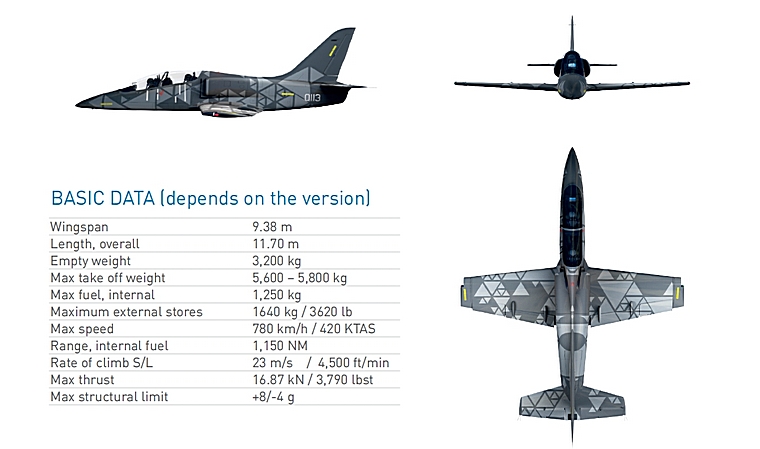 The final assembly of the first L-39NG began in the summer 2018 and on 12 October 2018, the new aircraft was introduced to the public for the first time during a roll-out ceremony. Two weeks later, it successfully completed its first flight. The second aircraft was designed for static tests and the third for fatigue tests. The fourth aircraft produced will be involved in flight tests. L-39NG certification was planned for the end of 2019.
The first customer, LOM Praha, a state-owned enterprise, was announced at the Paris Air Show in June 2015. In addition, in 2018, Aero managed to conclude agreements with three potential customers. In April, it signed an agreement with Senegal Air Forces interested in four aircraft in a light combat configuration. At the 2018 Farnborough Airshow, Portuguese company Skytech placed an order for 12 L-39NG, with an option for another six, while US company RSW Aviation placed an order for 12 L-39NG and 6 L-39CW. In October 2018, the Czech Defence Minister Lubomír Metnar announced that it would procure up to 6 L-39NG aircraft to replace its current fleet of legacy L-39 trainers.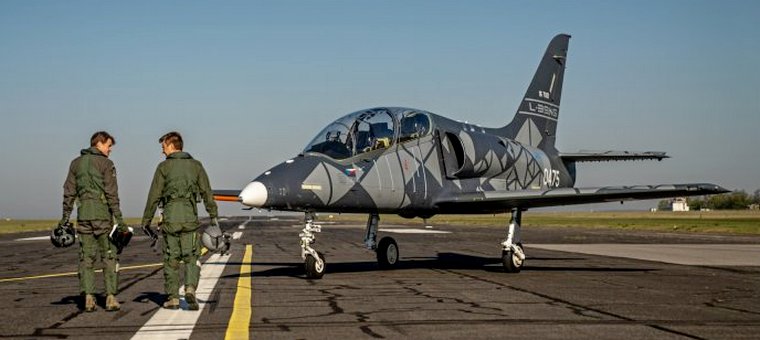 With a track record of 11.000 aircraft produced over the last 100 years, a broad coverage of dozens of military operators and demo teams, a huge existing fleet of L-39 Albatrosses and with a brand new aircraft, the L-39NG now, Aero is maintaining its positioning as a leader in the jet training market.
In March 2020, Aero Vodochody said it expected certification for the Advanced and Basic Trainer configuration in the third quarter of 2020 and for Light Attack a year later.
PLEASE GO TO
www.youtube.com/channel/UCCuRVZAGodT6sztTeXBGeMw
and subscribe to our YouTube channel