Compiled by Willie Bodenstein




AIRLINK ADDS THREE ROUTES, INCREASES FREQUENCY, MORE CHOICES AND CONNECTIVITY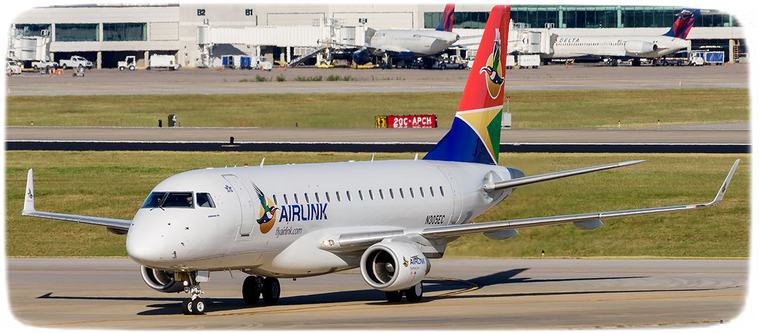 Airlink will during August introduce three new routes and increase frequency on five of the routes it is currently operating, providing travellers with more flight choices, more travel opportunities and better connectivity. We are confident that the added convenience will be enjoyed by all our customers.
New Routes:
Johannesburg/Kimberley, the introduction of an early morning and late afternoon service providing travellers with same day return flights commencing on 17 August 2020, operating on Mondays, Wednesdays and Fridays.
Cape Town/Kimberley, the introduction of an afternoon scheduled service on 18 August 2020, operating on Tuesdays and Thursdays.
Johannesburg/East London, daily early morning and late afternoon flights will connect travellers to conduct business with the motor manufacturers and in the surrounding towns, King William's Town, Bhisho as well as Mthatha (which is best served via East London until the Mthatha airport is re-opened by the Minister of Transport in due course). Flights will commence on 24 August 2020 operating on Monday through Friday and Sundays.
More Frequency, more Choices:
From 17 August, Airlink will enhance its flight services on the following routes.
Johannesburg/Cape Town: the additional mid-morning flight will depart Johannesburg at 10h00 arriving in Cape Town at 12h30. The lunch time flight will depart Cape Town at 13h30 arriving in Johannesburg at 15h40, operating on Monday through to Fridays and Sundays
Johannesburg/Nelspruit: the additional early morning flight will depart Johannesburg at 07h00 arriving in Nelspruit at 07h50. The flight will depart Nelspruit at 08h25 arriving in Johannesburg at 09h15, operating on Mondays to Fridays.
Johannesburg/Port Elizabeth: the additional mid-morning flight will depart Johannesburg at 10h15 arriving in Port Elizabeth at 12h00. The midday flight will depart Port Elizabeth at 12h30 arriving in Johannesburg at 14h10. Mondays to Fridays and Sundays.
Johannesburg/Bloemfontein: the additional early morning flight will depart Johannesburg at 06h40 arriving in Bloemfontein at 07h55. The flight will depart Bloemfontein at 08h20 arriving in Johannesburg at 09h35. Mondays to Fridays.
Cape Town/Bloemfontein: With the additional flights on Tuesdays and Thursdays commencing on 18 August 2020, travellers will have the freedom to connect daily between the Mother City and the City of Roses.

CEMAIR IS PROUD TO HAVE OPERATED THE FIRST SCHEDULED AIRLINE FLIGHT BETWEEN JOHANNESBURG (JNB) AND GEORGE (GRJ) SINCE THE LOCKDOWN BEGAN IN MARCH THIS YEAR.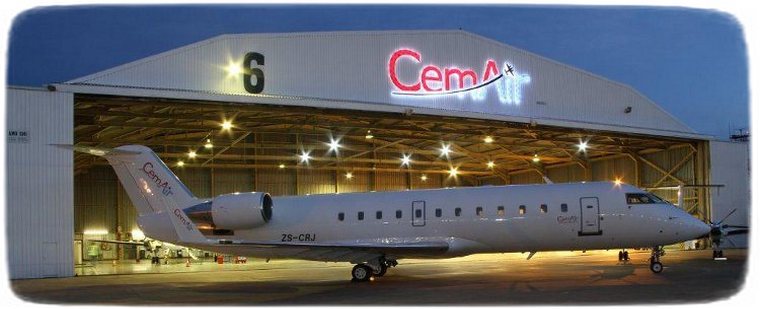 The aircraft, a CemAir 78-seater passenger plane, departed from OR Tambo International earlier carrying 50 people. CemAir expects to operate 4 flights per week between the centres with an increased schedule once Covid-19 travel restrictions are eased.
CemAir is delighted to be the first scheduled flight returning to George after almost four months of complete shutdown. The region has always been an important part of the airline's network and we look forward to growing the JNB and Cape Town services as South Africa emerges from the devastating effects of the lockdown.
We encourage passengers to have confidence in airlines as the industry remains a key player in the economic recovery of the region and the country as a whole.
CemAir is an established regional airline in South Africa having offered flights from SA's major cities to smaller centers for more than 8 years. During the lockdown CemAir, assisted in repatriating nearly 1500 citizens from 24 countries cross Africa and the Middle East.

BRITISH AIRWAYS SAYS FAREWELL TO THE QUEEN OF THE SKIES



British Airways announced, with great sadness, that its fleet of Boeing 747 aircraft, fondly known as 'The Queen of the Skies', are likely to have flown their last scheduled commercial service.
After nearly five decades of service and millions of miles flown around the globe, it is proposed that the airline's remaining fleet of 31 747-400 aircraft will be retired with immediate effect as a result of the devasting impact the Covid-19 pandemic has had on the airline and the aviation sector, which is not predicted to recover to 2019 levels until 2023/24.
Just a year ago, British Airways lovingly re-painted three of its jumbo jets in heritage colours to mark the company's centenary. The BOAC jet put in a guest appearance with the Red Arrows much to the delight of spectators at the Royal International Air Tattoo. Sadly, the aircraft will shortly be heading towards its final resting place alongside 30 others.
The fuel-hungry aircraft were slowly being phased out by British Airways as they reached the end of their working life in order to help meet the company's commitment to net zero by 2050. The airline has invested heavily in new, modern long-haul aircraft including six A350s and 32 787s which are around 25 per cent more fuel-efficient than the 747. As part of the airline's £6.5 billion injection into customer experience in recent years, existing aircraft have been refurbished and the brand-new arrivals have come into the British Airways' fleet, complete with a luxurious business class Club Suite product.
BOAC operated its first 747 London to New York service on 14th April 1971 and in July 1989, the first British Airways 747-400, the aircraft type the airline still flies today, took to the skies.
Plane spotters who lined Heathrow's perimeter fences would watch as the magnificent 747-400 would typically take off at 180mph and reach cruising speeds in the sky of up to 565mph.
For the next decade, the airline took delivery of 56 more of the aircraft, with its final plane delivered in April 1999. At the time, it was the largest commercial aircraft in the world and it remained so until the Airbus A380 first took to the skies in 2007.
At one point, British Airways operated 57 747-400 aircraft. The original aircraft featured 27 First Class seats and 292 Economy seats. Initially, the upper deck, widely described as the bubble, contained a lounge, with lounge chair seating. It was known as the 'club in the sky' and the aircraft also played host to the world's very first flat bed seat which British Airways pioneered in 1999.
The airline's jumbo jets are currently grounded at various locations in the UK and are now only expected to reach heights of 35,000 feet as they make their final journeys.

AIR FRANCE TO SERVE CLOSE TO 170 DESTINATIONS IN SEPTEMBER AND OCTOBER 2020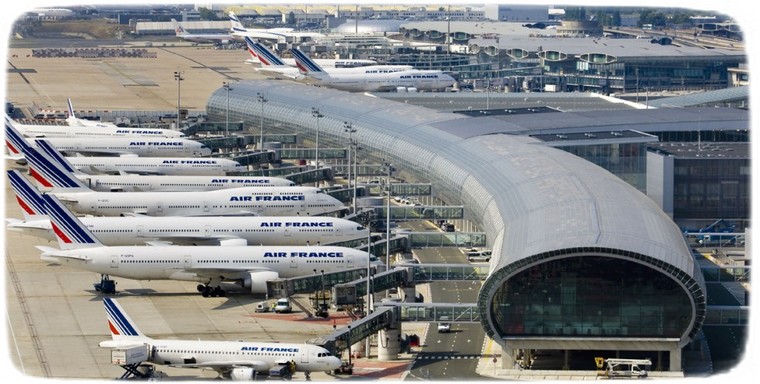 Air France is further reinforcing its flight schedule for summer 2020. Subject to the lifting of travel restrictions, the gradual increase in the number of frequencies and destinations will continue, reaching 50% of the flight schedule initially planned at the end of September and 60% at the end of October.
Air France plans to serve close to 170 destinations at the end of summer 2020, i.e. 85% of its usual network.
On departure from Paris-Charles de Gaulle airport, domestic network activity will reach almost full capacity. The number of medium and long haul routes will continue to increase as will the number of frequencies to the vast majority of destinations.
From Paris-Orly, Air France will operate additional destinations as of the end of August 2020.

FIRST DELIVERY OF AN AIRBUS A321LR FOR AIR TRANSAT WITH SUSTAINABLE AVIATION FUEL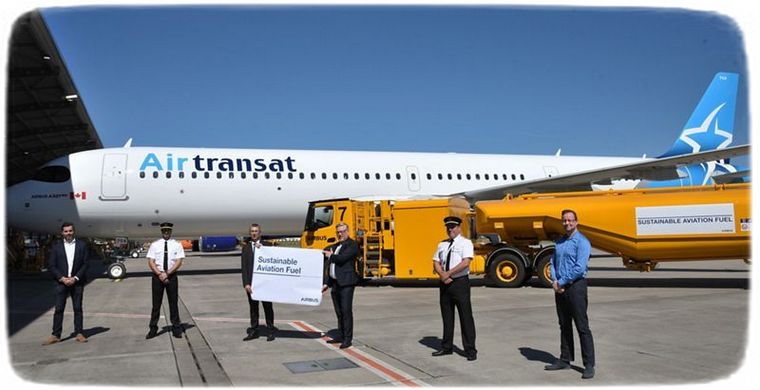 Airbus is expanding its sustainable aviation fuel (SAF) operations, now including aircraft deliveries from its site in Hamburg, Germany. Air Transat took delivery of two brand new A321LR on lease from AerCap. Both used a 10 per cent sustainable aviation fuel blend to fly the aircraft from Hamburg to Montreal, Canada, non-stop.
Airbus has already successfully established SAF flights out of Hamburg with its Beluga transport aircraft since December 2019. Today's commercial delivery is another milestone that underlines Airbus' continuing commitment to minimizing air transportation's environmental impact - which includes becoming the first aircraft manufacturer offering customers the option of receiving new jetliners with sustainable fuel in their tanks. Such delivery flights have been available since 2016, starting from the Airbus headquarters production facility in Toulouse, France, followed by Mobile, Alabama, USA.
Airbus offers this option as part of its strategy to promote the more regular use of sustainable fuels within the aviation industry. The fuel for Air Transat's A321LR aircraft delivered from Hamburg was supplied by Air BP and produced by Neste.
Airbus and Air Transat have a long history of cooperation on environmental affairs. Airbus supported the airline to launch its environmental programme 13 years ago and both have worked together on environmental projects such as fuel efficiency. Air Transat has been operating Airbus single-aisle and widebody aircraft since 1999.
"We are proud to be the first Canadian carrier to operate carbon-neutral flights and we will continue to pursue our commitment to providing our passengers with a travel experience that takes account of our environmental footprint," Mr. Lemay continued.

BOEING AND ETIHAD BROADEN SUSTAINABILITY ALLIANCE BY TESTING INNOVATIONS ON ECODEMONSTRATOR 787



Boeing [NYSE:BA] and Etihad Airways will use a 787-10 Dreamliner to test ways to reduce emissions and noise as part of the aerospace company's ecoDemonstrator program before the airline accepts delivery of the airplane this fall. The collaboration, which includes extensive sound measurement testing with industry partners, builds on a strategic sustainability alliance Boeing and Etihad formed in November 2019.
"This is the latest program under Etihad's industry-leading strategic partnership with Boeing, focusing on innovating real-world solutions to the key sustainability challenges facing the aviation industry," Etihad Aviation Group Chief Executive Officer Tony Douglas said. "The ecoDemonstrator program is founded on innovation and sustainability - and these are core values for Etihad Airways, Abu Dhabi and the United Arab Emirates. Etihad and Boeing see a great opportunity to collaborate and share knowledge to minimize the impact of aviation on the environment."
The ecoDemonstrator program utilizes commercial aircraft to test technologies that can make aviation safer and more sustainable now and into the future. The 2020 program, which will begin testing in August, is the first to use a Boeing 787-10.
Boeing and Etihad will work with industry-leading partners, including NASA and Safran Landing Systems, to conduct aircraft noise measurements from sensors on the airplane and the ground. The data will be used to validate aircraft noise prediction processes and the sound reduction potential of aircraft designs, including landing gear that are modified for quieter operations.
In addition, a flight will be conducted during which pilots, air traffic controllers and an airline's operations centre will simultaneously share digital information to optimize routing efficiency and enhance safety by reducing workload and radio frequency congestion.
Test flights will be flown on a blend of sustainable fuel, which significantly lowers aviation's environmental footprint. The testing program is expected to last about four weeks before Etihad enters its Boeing 787-10 into service.

KLM ADJUSTS FLIGHT SCHEDULE TO GULF STATES AND ADDS RIYADH (SAUDI ARABIA) AS NEW DESTINATION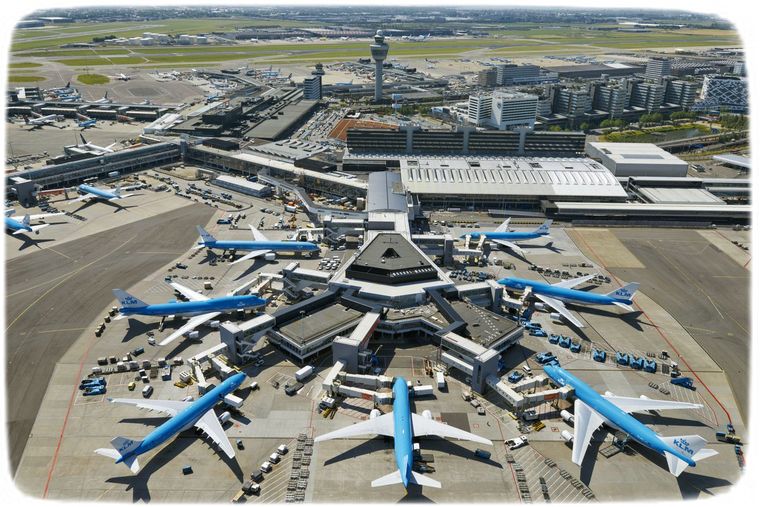 From 28 September 2020, KLM Royal Dutch Airlines will adjust the schedule for flights between Amsterdam Airport Schiphol and the Gulf States in the Middle East. KLM will also expand its network with the opening of Riyadh in Saudi Arabia. Riyadh is an entirely new destination for Schiphol.
KLM is slowly and carefully expanding its European and intercontinental network. In doing so, KLM aims to offer its customers as much choice of destinations as possible. Adding Riyadh as a new destination will strengthen KLM's network in the Middle East and help keep it robust. The opening of Riyadh means an increase in the number of destinations, but not in the number of flights to the Middle East, because Riyadh will be combined with an existing destination. The total number of flights KLM operates from Schiphol is far from the pre-corona crisis level.
KLM will fly directly from Amsterdam to Riyadh 4 times a week. On the way back, this flight will make a short stopover in Dammam in Saudi Arabia, a destination that was already included in the KLM network before the corona crisis. The flights will be operated with the Airbus A330-200 with 18 seats in World Business Class and 246 seats in Economy Class.

CONSEQUENCES OF CORONA PANDEMIC HAVE A CONSIDERABLE IMPACT ON LUFTHANSA RESULT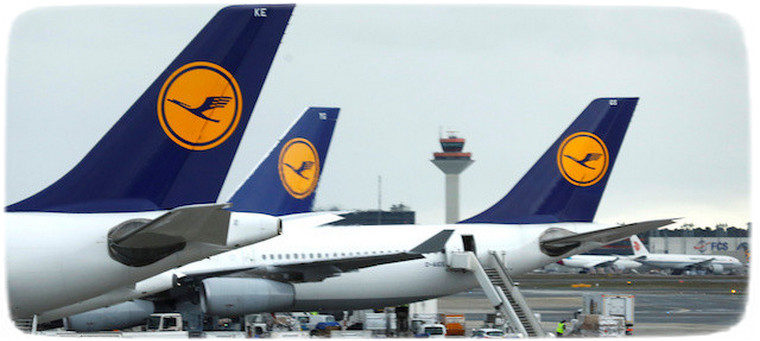 The collapse in demand for air travel due to the Corona pandemic led to an 80 percent drop in revenue for the Lufthansa Group in the second quarter to 1.9 billion euros (previous year: 9.6 billion euros). Most of the revenue (1.5 billion euros) was generated by Lufthansa Cargo and Lufthansa Technik.
In the entire first half of 2020, Lufthansa Group revenue fell by 52 percent to 8.3 billion euros (previous year: 17.4 billion euros). Adjusted EBIT amounted to minus 2.9 billion euros (previous year: 418 million euros) and EBIT to minus 3.5 billion euros (previous year: 417 million euros). The difference between the two figures is mainly due to depreciation on aircraft and aircraft usage rights amounting to 300 million euros, goodwill impairments totalling 157 million euros and the impairment of joint venture holdings in the MRO segment totalling 62 million euros.
In addition, the negative market value development of fuel cost hedging contracts had a negative impact of 782 million euros on the financial result in the first six months of the year. Compared with the first quarter, this effect decreased by 205 million euros. The Lufthansa Group net result for the first half of the year thus amounted to minus 3.6 billion euros (previous year: minus 116 million euros).
In the second quarter of 2020, the Lufthansa Group airlines carried 1.7 million passengers, 96 percent fewer than in the previous year. Capacity fell by 95 percent. The seat load factor was 56 percent, 27 percentage points below the previous year's figure. Freight capacity offered fell by 54 percent due to a lack of capacity on passenger aircraft. The decline in freight kilometres sold was 47 percent. This reflects an increase in cargo load factor by 10 percentage points, to 71 percent.
In the first six months, the Lufthansa Group airlines carried a total of 23.5 million passengers, two thirds fewer than in the same period last year (minus 66 percent). Capacity decreased by 61 percent. The seat load factor fell by 9 percentage points to 72 percent in the period. Freight capacity offered fell by 36 percent and cargo kilometres sold by 32 percent. This resulted in an increase in cargo load factor by 4 percentage points to 66 percent.
Capital expenditure fell to 897 million euros (previous year: 1,904 million euros) in the first half of the year, mainly due to postponing planned aircraft deliveries, with only 127 million euros of capital expenditure in the second quarter. The drastic reduction in capital expenditure, the group-wide focus on securing liquidity and strict working capital management limited the cash outflow despite the significant drop in earnings. The adjusted free cash flow for the first half of the year thus amounted to minus 510 million euros (previous year: 269 million euros). Net debt increased by 10 percent compared with the end of 2019, to 7.3 billion euros.
Since the beginning of July, the Group has received 2.3 billion euros from the stabilization package. As a result of the capital increase, with which the WSF has acquired a 20 percent stake in the company's share capital, the Lufthansa Group received cash of around 300 million euros. The release of the first instalment of the KfW (Kreditanstalt für Wiederaufbau) loan contributed one billion euros and the establishment of the WSF's Silent Participation II provided a further one billion euros.
Cash outflows since the balance sheet date related primarily to the payment of refund claims for cancelled flights. In July, the group paid out just under one billion euros. In total, the group has so far reimbursed around two billion euros to customers in the current year 2020.
Carsten Spohr, Chairman of the Executive Board and CEO of Deutsche Lufthansa AG, said: "We are experiencing a caesura in global air traffic. We do not expect demand to return to pre-crisis levels before 2024. Especially for long-haul routes there will be no quick recovery. We are convinced that the entire aviation industry must adapt to a new normal. The pandemic offers our industry a unique opportunity to recalibrate: to question the status quo and, instead of striving for "growth at any price", to create value in a sustainable and responsible way."
AIRBUS FOUNDATION, VIVA AEROBUS AND VOLARIS SUPPORT COVID-19 RELIEF EFFORTS IN MEXICO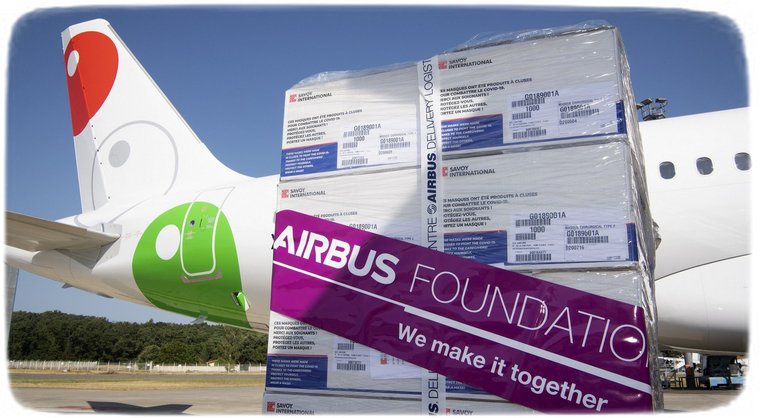 The Airbus Foundation, in collaboration with Aviation Sans Frontières and Mexican airlines Viva Aerobus and Volaris, have joined forces to transport and donate 336,000 surgical masks and 6,560 face shields to the Mexican Red Cross. The highly- demanded Personal Protection Equipment (PPE) will help support Mexico's ongoing fight against COVID-19 in Mexico.
The Airbus Foundation, Viva Aerobus and Aviation Sans Frontières, will transport surgical masks to be donated to the Red Cross in the Mexican state of Nuevo León. Volaris, the Airbus Foundation and Aviation Sans Frontières will transport surgical masks and face shields to be donated to the Mexican Red Cross in Mexico City. Both airlines will leverage their latest A320neo deliveries originating from Airbus global headquarters in Toulouse.
The flights follow recent relief efforts led by the Airbus Foundation in early July, when 23 tons of humanitarian supplies were flown to Panama on an A330neo flight test aircraft in partnership with the International Federation of Red Cross and Red Crescent Societies, UNICEF in coordination with WFP GLC. These goods were allocated to different countries in Latin America to support the most vulnerable populations affected by COVID-19.
Since the onset of the pandemic, Airbus and its customers have worked diligently to address the needs of the public during this difficult time. Viva Aerobus temporarily configured 10 Airbus A320 passenger aircraft as cargo-exclusive aircraft to support efforts to combat COVID-19 across Mexico and announced a campaign to transport medical professionals free of charge throughout the country.
Volaris, through its "Avión Ayuda Volaris" program, have transported nearly 40 tons of medical supplies, sanitary kits, ventilators and health personnel and volunteers on its Airbus A320 Family aircraft to more than 25 cities across Mexico, in partnership with public institutions, NGOs and other private companies. Volaris has established humanitarian cargo as its top transportation priority on its routes since March 2020.
Airbus employees throughout Latin America have also joined forces to combat COVID-19 by helping produce personal protective equipment in high demand for first responders. In Mexico, the Airbus team produced face shields to donate to volunteer workers of its Armed Forces. In Brazil, Helibras engineers, Airbus' Brazilian helicopter subsidiary, produced face protection shields using 3D printing technology and donated them to a hospital in Itajuba, where the company is based.
Airbus Helicopters is in the midst of coordinating additional COVID-19 response efforts with the Chilean Red Cross to transport medical supplies and personnel to several affected communities in the country.
HALF A MILLION PASSENGERS AT BRUSSELS AIRPORT IN JULY, -80% COMPARED TO 2019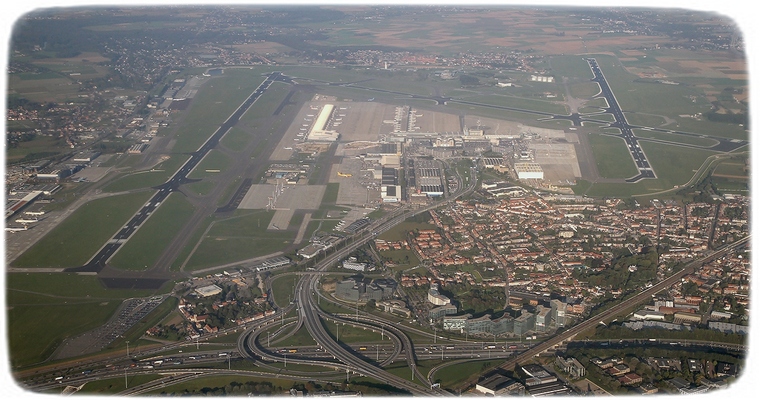 Since the resumption of non-essential flights on 15 June this year, the number of passengers handled at Brussels Airport has risen, but remains 80% below July 2019. This means that, in July, for the first month of the summer holidays, 525,000 passengers passed through Brussels Airport. This result reflects both the desire of many Belgians to go on holiday abroad and the uncertainty linked to the frequent changes in the health situation in several European regions. For its part, freight, and particularly full cargo, continues to make progress, since an increase of +9,9% in air freight volumes was observed in July.
In line with the forecasts drawn up at the end of June, 525,022 passengers were welcomed at Brussels Airport in July of this year, down by -80.8% compared to July 2019. Of these, 303,222 were departing passengers and 221,800 arriving passengers, a difference that can be explained by the fact that holidaymakers waited until the start of the holiday season to head off. The number of transfer passengers fell by -92.3%, but despite the crisis represents 8% of all departing passengers.
Passengers mainly chose European destinations because of restrictions and bans on travel to non-European destinations. The number of passengers could have been higher if all Mediterranean countries were open for holidays. Destinations such as Morocco, Tunisia or Turkey, which are generally popular for summer holidays, are therefore mainly chosen by passengers who wish to see their families again (travellers must hold the passport of the country in question). The sometimes-daily changes in border closures and colour codes also have a negative effect on the number of passengers who are seeking clarity. The volumes stagnated from the third week of July after a promising start to the month.
For the second consecutive month, air freight saw an increase in volumes transported, up 9.9% compared with July 2019. This result is much more positive than the overall trend since, on a global scale, freight volume is continuing to fall largely due to the very steep decrease in belly cargo, i.e. the cargo on board of passenger aircraft, which covers 50% of the volumes transported around the world.
The total number of flight movements decreased by -63.7% in July 2020 compared to July 2019, to 8,201 (compared to 22,599 in July 2019). The number of passenger flights decreased by -74.1% due to the coronavirus crisis, while the number of cargo flights increased by +42.7%. The occupancy rate stands at 102 passengers/flight. Occupancy on intercontinental traffic remains low due to travel restrictions.
At the beginning of August, 120 destinations are offered at Brussels Airport by around forty airlines. These are mainly European destinations due to travel restrictions and bans on travel to non-Schengen countries. Spain, Italy, Greece, France and Portugal are the most popular destinations. 700 flights per week are scheduled from Brussels Airport.
ETIHAD AIRWAYS ADDS 14 MORE DESTINATIONS TO HAND-BAGGAGE ONLY FARE DEAL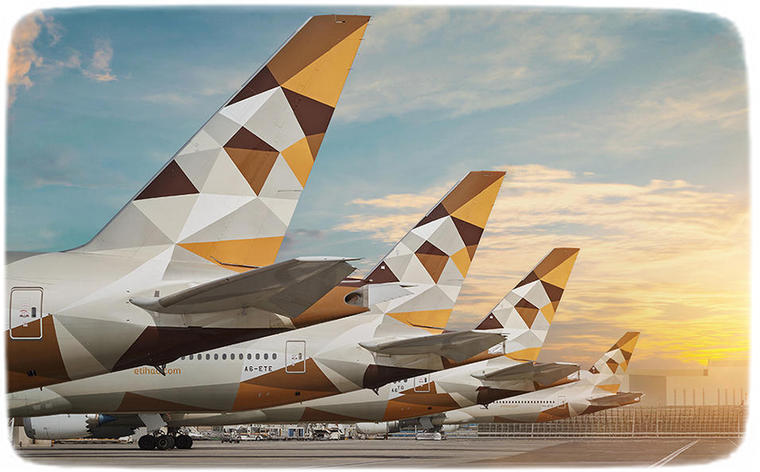 Offer allows travellers to purchase lower fares in Economy Class if no checked baggage is required
Abu Dhabi-based Etihad Airways has expanded its hand baggage only 'Deal Fare' to a further 14 destinations across Europe and Asia.
The offer, which allows travellers to purchase lower fares in Economy Class if no checked baggage is required, will now be available to Belarus, Greece, India, Kazakhstan, Kenya, Maldives, Nepal, Pakistan, Russia, Serbia, Seychelles, Sri Lanka, Sudan and Turkey, throughout July and August.
The deal was previously only available on flights between Abu Dhabi, Bahrain, Kuwait, Oman, Saudi Arabia, Jordan, Lebanon, Egypt and Azerbaijan.
Robin Kamark, Etihad Airways chief commercial officer, said: "Following its success within the GCC region, we are excited to include more destinations that are six hours or less from Abu Dhabi to our 'Deal Fare', giving our guests more options to pack light when travelling for business, weekend getaways or day trips.
"However, due to current government restrictions in place while travelling during the Covid-19 pandemic, guests are only allowed to bring 5kg of personal hand luggage on board while the complimentary 7kg carry-on baggage allowance attached to the 'Deal Fare' will be checked in for free until restrictions are lifted."
Etihad Guest members who purchase the 'Deal Fare' can continue to enjoy an additional free checked baggage allowance (Etihad Guest Silver - 10kg, Etihad Guest Gold - 15kg and Etihad Guest Platinum - 20kg).
PLEASE GO TO
www.youtube.com/channel/UCCuRVZAGodT6sztTeXBGeMw
and subscribe to our YouTube channel