Compiled by Willie Bodenstein




NICO BEZUIDENHOUT TO LEAVE FOR AURIGNY AIR SERVICES LIMITED



Mango founder and CEO Nico Bezuidenhout has confirmed that he has resigned to take up a position from 1 November as head of Aurigny Air Services Limited.
Aurigny is the flag carrier airline of the Bailiwick of Guernsey with its head office next to Guernsey Airport in the Channel. Founded by Sir Derrick Bailey and starting operations on 1 March 1968 Aurigny is one of the longest serving regional airlines in the world, and is the second oldest established airline in Britain.
Mark Darby, the current CEO will be retiring from the role but will continue in an advisory capacity until his contract ends in 2021.
The airline says Nico and new chairman Kevin George will complete a strategic review of the airline's air links as part of the island's Revive and Thrive recovery strategy.
STSB president Peter Ferbrache in a statement said: "I am sure that the experience that both Kevin and Nico bring with them will help that process, which will include establishing recommendations for the future role of Aurigny as an economic enabler."

IMPACT OF COVID-19 ON AFRICAN AVIATION AND ECONOMIES IS WORSENING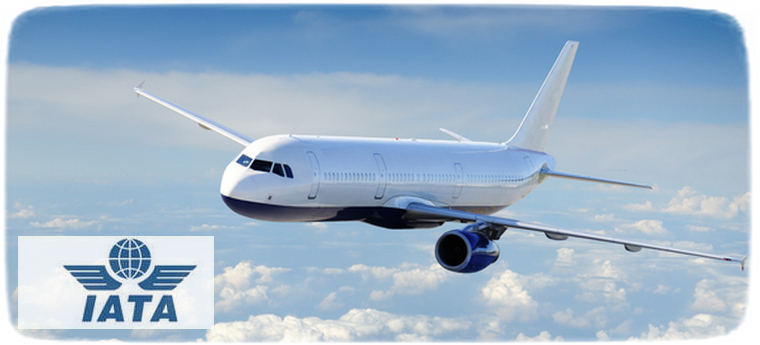 The International Air Transport Association (IATA) released new data indicating that the impact of COVID-19 on Africa's aviation industry and economies has worsened sharply since the previous assessment in April.
Job losses in aviation and related industries could increase by up to 3.5 million. That is more than half of the region's 6.2 million aviation-related employment and 400,000 more than the previous estimate.
Full-year 2020 traffic is expected to plummet by 54% (more than 80 million passenger journeys) compared to 2019. Previous estimate was a fall of 51%.
GDP supported by aviation in the region could fall by up to $35 billion. IATA previously estimated a $28 billion decline.
"COVID-19 has devastated African economies and brought air connectivity across the continent to a virtual standstill. And the situation is getting worse. The economic consequences resulting from a disconnected continent are severe. Millions of jobs and livelihoods are at risk in family-run enterprises and large corporations along the entire travel and tourism value chain. For Africa's economic recovery and future prosperity, it is essential to expedite the safe restart of the industry," said Muhammad Al Bakri, IATA's Regional Vice President for Africa and the Middle East.
To minimize the impact on jobs and the broader African economy an accelerated recovery of air transport across the continent is vital. This can be achieved through government action in two priority areas:
1. Harmonizing the restart of air transport in Africa
The harmonized adoption of the International Civil Aviation Organization (ICAO) Council's Aviation Recovery Task Force (CART) Take-off guidance - the global biosafety framework for the safe restart of aviation - is critical for the safe resumption of air transport. To avoid conflicting measures, disruptions and inefficiencies, all countries, including those in Africa, must apply these recommendations consistently and uniformly, without imposing unnecessary border constraints such as quarantines, which deter passengers and suppress the demand for air travel.
According to ICAO, Rwanda is among the first countries in the world to have fully complied with ICAO's biosecurity recommendations. Barry Kashambo, Regional Director, ESAF speaking on behalf of the ICAO Regional Offices accredited to African States ICAO said: "We recognize the efforts and actions by Rwanda and some other States, to fully implement the provisions of ICAO CART recommendations and Take-off guidance and measures. We encourage all Governments in Africa to prioritize the restart of aviation and to tap into its potential as an enabler to Africa's economic recovery post COVID-19. Air connectivity is critical to economic and sustainable development and the movement of persons across the continent."
2. Stepping up efforts to support the industry
Continued financial and regulatory support, particularly financial relief--that does not increase industry debt levels--through direct cash injections, credit or loans and deferrals or discounts on user charges are essential to support airlines over the restart and recovery period.
"We are grateful to the few African governments that have provided relief to aviation so far - Rwanda, Senegal, Côte d'Ivoire, Burkina Faso and recently Cabo Verde. Their actions have helped save thousands of jobs and will enable some airlines to restart and support the wider economies they serve. But the situation is worsening. Continued relief measures are essential to minimize job losses and ensure that connectivity can be restored. We urge African governments and the development institutions who have committed funding to provide it urgently in a structure that does not weaken already stressed airline balance sheets, before it is too late," said Albakri.
Country level impact
IATA Economics' latest outlook for key national markets in Africa has worsened since the previous assessment in June. For example, passenger numbers, jobs at risk and GDP impacts for the five biggest African markets have declined across every metric: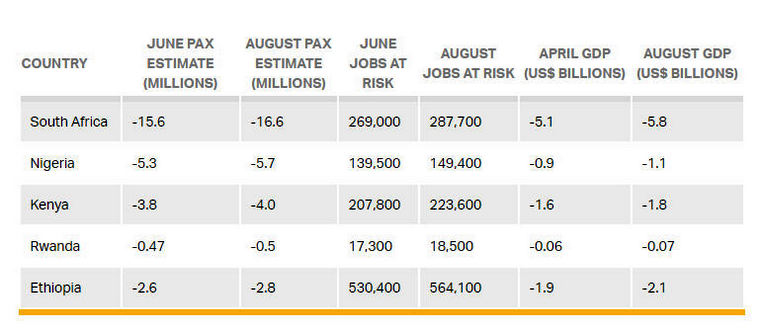 ETHIOPIAN INCREASES FLIGHT FREQUENCY ON DOMESTIC SERVICES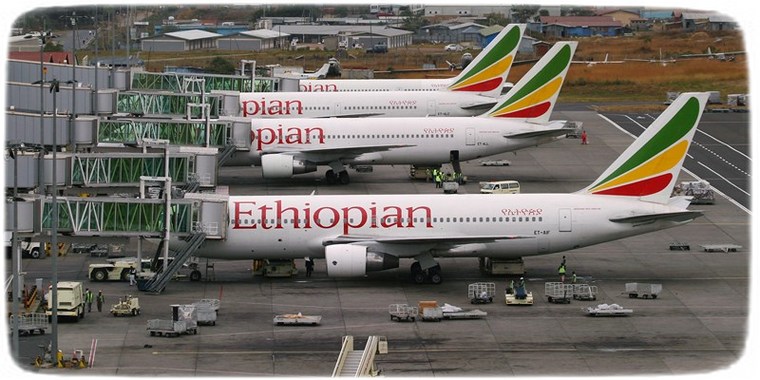 Ethiopian Airlines, Africa's largest airline is pleased to announce to its valued customers that it has increased the frequency of its scheduled flights on its domestic destinations to meet the growing demand.
The destinations with increased frequencies include Bahir Dar (BJR) from 21 to 28 weekly flights, Axum (AXM) from 4 to 7 (daily), and Gondar (GDQ) from 14 to 21 weekly flights.
Regarding the frequency addition to domestic destinations, Mr. Tewolde GebreMariam, Group CEO of Ethiopian Airlines said, "We are pleased to maximize the frequency of our scheduled flights to domestic destinations in response to the growing demand. We will continue to deliver our services implementing the highest standards of health and safety on the ground and on board.
In a bid to fight the transmission of COVID-19 and ensure the safety of its passengers and employees, Ethiopian availed to its customers with various digital options. Customers can get the services of the airline via its Website, Chat Bot, E-mail, Social Media, and Contact Centre. What's more, Ethiopian offers a 10% discount on ticket prices when customers book and purchase their ticket on Ethiopian Mobile App.

KLM TEMPORARILY RETURNS TO CAIRO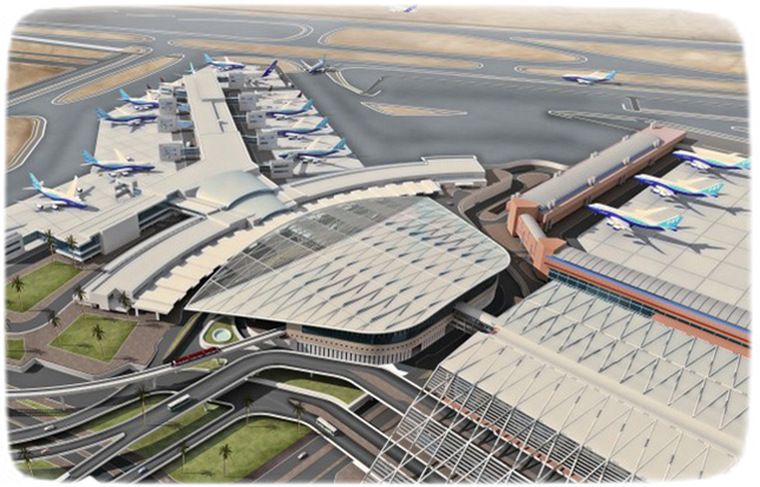 KLM Royal Dutch Airlines will fly to Cairo twice a week from 9 September to 25 October. In 2017, KLM last operated passenger flights to the Egyptian capital. KLM has always carried cargo between Amsterdam and Cairo with full freighter aircraft.
KLM's flights to Cairo will be operated in the months of September and October. At the beginning of September, we will assess whether Cairo can also be added to KLM's network of destinations during the winter season.
KLM is slowly and carefully expanding its European and intercontinental network. KLM's first priority is to offer its customers as much choice of destinations as possible. This may be followed by an increase in the number of frequencies and/or capacity by deploying larger aircraft.
Flights to Cairo will be operated from 9 September 2020 with Boeing 777-200ER aircraft.
Naturally, KLM has taken measures to ensure that flights are safe for both passengers and staff. For example, face masks are mandatory when boarding and during the flight, extra hygiene equipment is on board and KLM's aircraft are additionally cleaned using suitable cleaning agents. The air on board is quickly refreshed using HEPA filters.
In addition, KLM naturally adapts to changing circumstances when governments in various countries take new measures.
NORMAL FLIGHT OPERATIONS TO AND FROM BEIRUT DESPITE EXPLOSION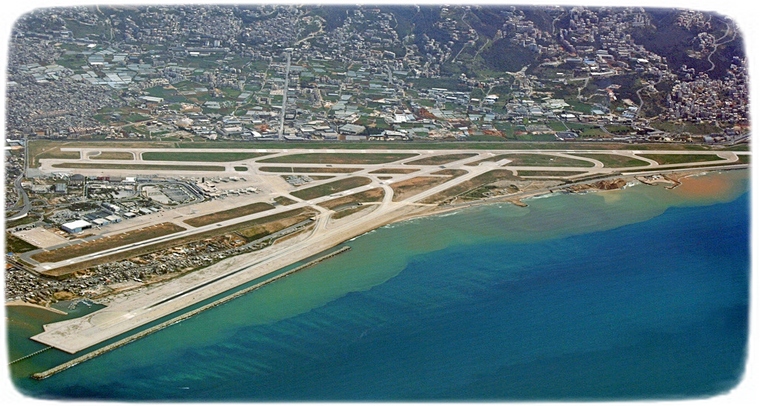 Flights are continuing to operate in and out of Beirut-Rafik Hariri International Airport despite moderate damage to the airport resulting from the massive explosion that happened recently at the city's seaport.
Lebanon's main airport is 10 kilometres from the site of the blast, which killed at least 135 people and injured more than 4,000 others. The explosion happened after a fire started at the port and ignited 2,750 tons of ammonium nitrate, which had been stored in a warehouse since 2013.
But UAE airlines Emirates, Etihad and flydubai are all continuing services to and from Beirut as normal, The National reported.
Emirates operates twice daily flights to Beirut while Etihad flies to Lebanon's capital once daily from Abu Dhabi.
Lebanon's national carrier, Middle East Airlines, will operate more than a dozen flights as normal, the airline said, despite the damage to the airport.
A spokesperson for the airline told The National that "no serious damage was sustained to any of MEA's fleet on the ground".
Flights in and out of Lebanon resumed on 1 July after three months of lockdown from the coronavirus pandemic, which has killed 68 people in the country.

WIZZ AIR ABU DHABI TO REACH 100 AIRCRAFT IN 15 YEARS' TIME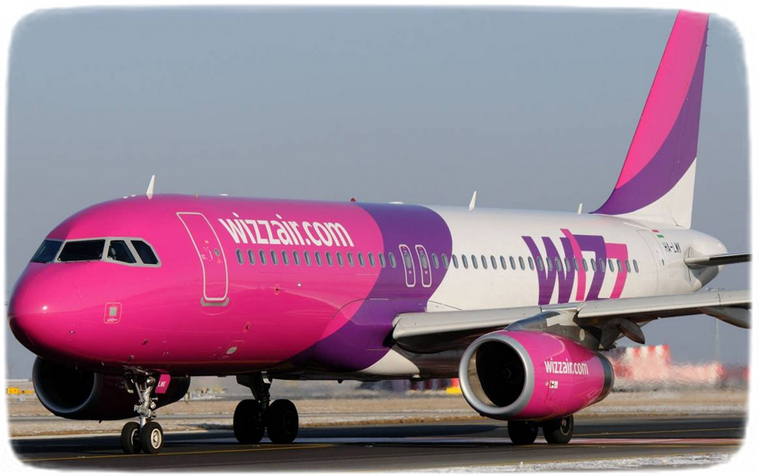 Wizz Air Abu Dhabi can mimic the fleet growth seen at the carrier's European operation and reach 100 aircraft in 15 years' time, according to chief executive Jozsef Varadi.
"What we can achieve in Abu Dhabi is probably comparable with what we have been able to achieve in Europe," Varadi states during an FIA Connect session today. "If you look at Wizz Air Hungary, which is the European airline of the group, we've got into a 100-aircraft operation over 15 years.
"I think this is something we will be looking at for Abu Dhabi as well."
That growth will be driven by the stimulation of new markets in the Middle Eastern city, Varadi explains, rather than attracting passengers who would otherwise have flown with other operators.
"Our model is not to take passengers away from existing incumbent carriers; our model is to create a market for ourselves," he states. "We create a market ourselves by stimulating the market, taking the barrier as low as possible for people to jump over and get into the franchise of flying."
Wizz Air's experience in stimulating new markets is reflected in Europe, where "essentially legacy carriers today are flying the same number of seats and capacity that they flew 15 years ago when we started", Varadi notes, despite the budget carrier's expansion
MEA RECEIVES ITS FIRST AIRBUS A321NEO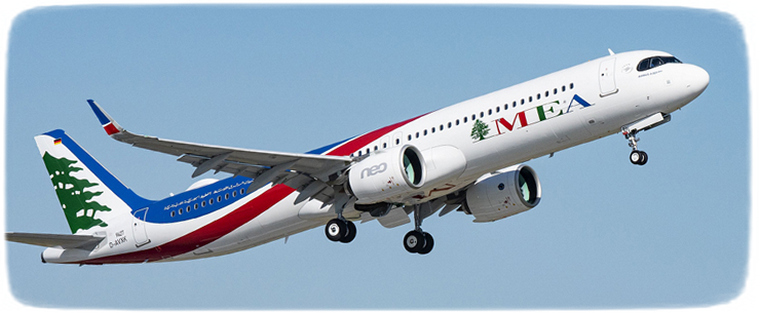 Lebanon-based Middle East Airlines (MEA) has received its first A321neo aircraft from Airbus' final assembly line in Hamburg, Germany. The delivery is the first of nine aircraft to be delivered in the coming months.
The highly-fuel-efficient A321neo will help reduce MEA's operating costs. The airline's A321neo is powered by Pratt & Whitney's PurePower PW1100G-JM geared turbofan engines and is configured in a comfortable two-class layout with 28 seats in Business and 132 seats in Economy Class and the latest generation in-flight entertainment system and high-speed connectivity.
The A321neo is the largest member of the A320 Family, seating up to 240 passengers, depending on the cabin configuration. Incorporating the latest engines, aerodynamic advances, and cabin innovations, the A321neo offers a reduction in fuel consumption of 20% as well as a 50% noise reduction.
ROLLS-ROYCE TRENT XWB UPDATE


The Trent XWB-84, the world's most efficient in-service large civil aero engine, continues to deliver unequalled on-wing reliability with the early batch of engines successfully reaching their planned time on wing. The first engines are now approaching their first scheduled shop visits, around five years after entering into service on the Airbus A350, having travelled an average of 14 million kilometres with no unplanned maintenance and record low levels of in-flight disruption.
During routine inspections as part of these scheduled shop visits, we have identified indications of wear in the Intermediate Pressure Compressor (IPC) of a small number of engines that have been in service for four to five years and are approaching their first overhaul. None of these engines have experienced any abnormal in-flight operation, however we are inspecting all other Trent XWB-84 engines of a similar service life as a precaution.
Given the limited scale of additional work which we anticipate will be required at existing shop visits to address this wear, together with the availability of replacement parts and spare engines, we do not expect this issue to create significant customer disruption or material annual cost. We are providing this update to address any potential speculation which may result from an Airworthiness Directive (AD) which is to be issued by our regulator, the European Union Aviation Safety Agency (EASA). ADs are a commonplace instrument used by aviation regulators to ensure compliance with necessary inspection and maintenance procedures.
There are currently just over 100 Trent XWB-84s that have been in service for four to five years. We have inspected the majority of them and found signs of wear on an average of only 1 or 2 IPC blades in a minority of those inspected. We have also taken the precaution of sampling a number of younger Trent XWB-84 engines and have found no unexpected wear.
Chris Cholerton, President - Civil Aerospace, said: "The Trent XWB-84 has experienced the smoothest entry into service of any widebody engine we have developed. It is the most efficient in- service large civil aero-engine in the world, with unequalled on-wing reliability. Engines now coming in for overhaul have travelled the equivalent of 350 times around the world, with no unplanned maintenance. It is reassuring to see that our proactive inspection regime has enabled us to identify and swiftly address this issue and minimise any potential impact on our customers."
COVID-19 IMPACT DEEPENS IN THE MIDDLE EAST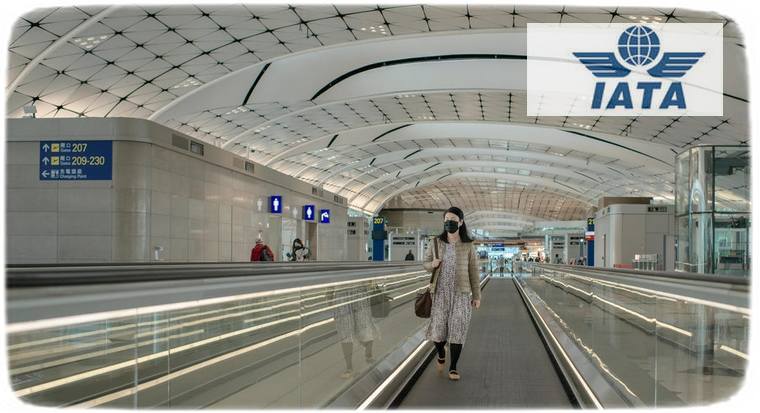 The International Air Transport Association (IATA) released new data showing the impact on the Middle East aviation industry and on economies caused by the shutdown of air traffic due to the COVID-19 pandemic has deepened over recent weeks.
Job losses in aviation and related industries could grow to 1.5 million. That is more than half of the region's 2.4 million aviation-related employment and 300,000 more than the previous estimate.
Full-year 2020 traffic is expected to plummet by 56% compared to 2019. Previous estimate was a fall of 51%. GDP supported by aviation in the region could fall by up to $85 billion. Previous estimate was $66 billion.
Middle East economies have been brought to their knees by COVID-19. And without air connectivity being re-established, the socio-economic impact is getting worse. Businesses which contribute substantially to the region's GDP and provide thousands of jobs are at risk without these vital connections. For the region's economic recovery, it is imperative that the industry restart safely as soon as possible," said Muhammad Al Bakri, IATA's Regional Vice President for Africa and the Middle East.
To minimize the impact on jobs and the broader Middle East economy, an accelerated recovery of air transport across the region is paramount. This can be achieved through government action in two priority areas:
Some countries in the Middle East are opening their borders to regional and international air travel but inconsistent application of biosafety measures along with unnecessary entry requirements are deterring passengers and suppressing the resumption of air travel. Harmonizing the restart of aviation across the region is critical for economic recovery. Governments need to implement the common global set of air transport biosecurity measures, contained in the International Civil Aviation Organization's CART Take-off Guidelines.
In particular, direct financial aid such as wage subsidies and loans, an extension of the waiver to the 80-20 slot rule and relief from taxes and charges.
"We are grateful to governments which have provided relief to aviation. However, the situation is not getting better, governments need to continue applying relief measures-financial and regulatory. A regional priority is securing support in the form of wage subsidies and loans as well as an extension of the waiver for the 80-20 use-it-or-lose-it slot rule. This is needed to provide critical relief to airlines in planning schedules amid unpredictable demand patterns. Saudi Arabia has confirmed a waiver for its slot coordinated airports and we hope the UAE, Morocco and Tunisia will do so soon. Airlines need to focus on meeting demand and not meeting slot rules that were never meant to accommodate the sharp fluctuations of such a crisis," said Albakri.
The latest assessment from IATA Economics shows that the outlook at the national level has worsened for major aviation markets in the Middle East since June. For example, the passenger numbers, jobs at risk and GDP impacts for the five biggest Middle East markets all have declined: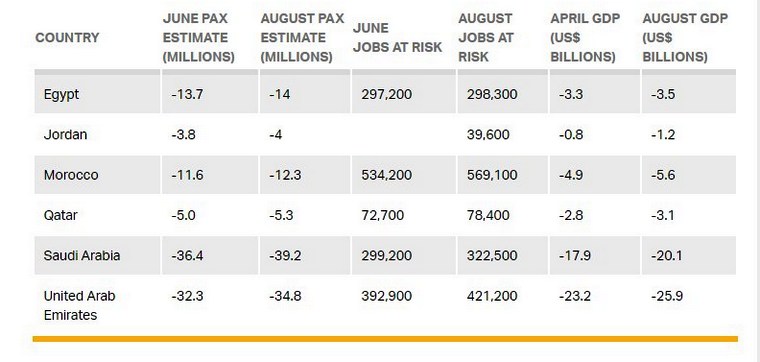 EMIRATES SKYCARGO FLIES OVER 10000 FLIGHTS IN 3 MONTHS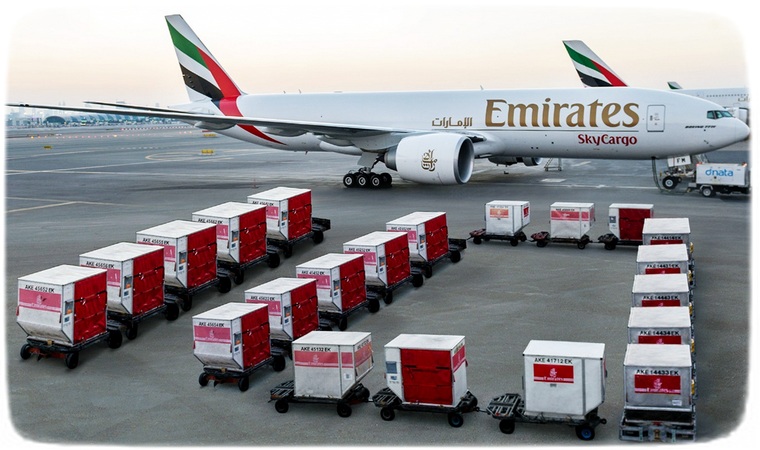 Between April and June 2020, Emirates SkyCargo has facilitated the movement of essential commodities and other supplies for individual consumers and businesses across the world by operating more than 10,000 cargo flights to destinations across six continents. The flights were a mix of scheduled, ad-hoc and charter operations.
Nabil Sultan, Emirates Divisional Senior Vice President, Cargo said: "As a customer focused organization, Emirates SkyCargo has innovatively adapted our cargo operations and offerings over the last few months in line with rapidly evolving market demand. In keeping with our core value as a global facilitator of trade and economies, we have re-grown our network to over 100 destinations with robust flight frequencies to key production and consumer markets. We continue to be able to offer our customers an unmatched reach and connectivity for their valuable cargo and our flight milestones are a validation of our customers' trust in our service."
During the months of May and June, Emirates SkyCargo operated on an average more than 3,800 flights per month, with the aircraft travelling to over 100 destinations and covering approximately 37 million kilometres, which is the equivalent distance of roughly 50 trips to the moon and back.
Starting from just over 35 destinations at the end of March 2020, Emirates SkyCargo has expanded its network to over 100 scheduled cargo destinations across the world for the month of July 2020. From transporting urgently needed medical supplies and food to materials required for manufacturing and other industries from origin to destination, Emirates SkyCargo is helping reconnect cities to international trade lanes as manufacturing and other economic activities recommence.
AIR ARABIA ABU DHABI LAUNCHES NEW FLIGHT DESTINATIONS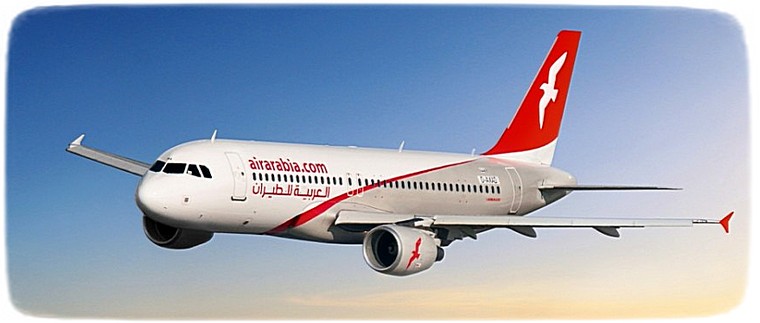 Air Arabia Abu Dhabi, the capital's first low-cost carrier, has announced the introduction of two new destinations - Kabul in Afghanistan and Dhaka in Bangladesh with direct flights from Abu Dhabi which commenced from 7 August 2020.
Customers can book their direct flights between Abu Dhabi and Kabul by visiting Air Arabia's website, by calling the call centre or through travel agencies.
Air Arabia Abu Dhabi was formed following an agreement by Etihad Airways and Air Arabia to establish the capital's first low-cost carrier that follows the business model of Air Arabia and complements the services of Etihad Airways from Abu Dhabi, thereby catering to the growing low-cost travel market segment in the region.
Air Arabia Abu Dhabi started its operations in July 2020 with flights to Alexandria and Sohag in Egypt from Abu Dhabi International Airport.
ENTER AIR TO PURCHASE UP TO FOUR BOEING 737-8 JETS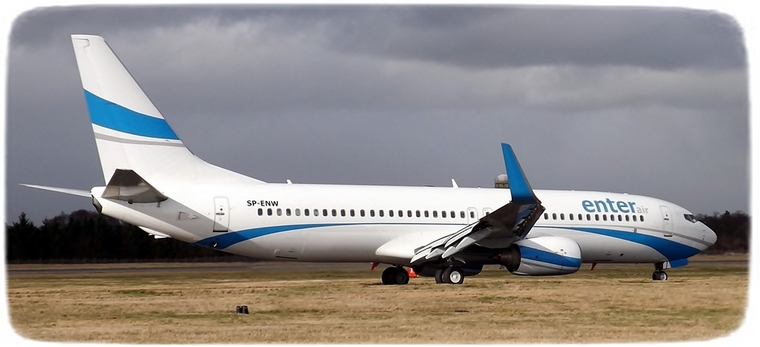 Boeing [NYSE: BA] and Enter Air today announced the Polish airline is expanding its commitment to the 737 family with a new order for two 737-8 airplanes plus options for two more jets.
An all-Boeing operator and Poland's biggest charter carrier, Enter Air began operations in 2010 with a single 737 airplane. Today, the airline's fleet includes 22 Next-Generation 737s and two 737 MAX airplanes. When the new purchase agreement is fully exercised, Enter Air's 737 MAX fleet will rise to 10 aircraft.
"Despite the current crisis, it is important to think about the future. To that end, we have agreed to order additional 737-8 aircraft. Following the rigorous checks that the 737 MAX is undergoing, I am convinced it will be the best aircraft in the world for many years to come," said Grzegorz Polaniecki, general director and board member, Enter Air.
Enter Air and Boeing have also finalized a settlement to address the commercial impacts stemming from the grounding of the 737 MAX fleet. While the details of the agreement are confidential, the compensation will be provided in a number of forms and staggered over a period of time.
"In the settlement with Boeing, we agreed to revise the delivery schedule for the previously-ordered airplanes in response to current market conditions. The specific terms of the settlement are strictly confidential, but we are pleased with the way Boeing has treated us as its customer," added Polaniecki.
"We are humbled by Enter Air's commitment to the Boeing 737 family. Their order for additional 737-8s underscores their confidence in the airplane and the men and women of Boeing," said Ihssane Mounir, senior vice president of Commercial Sales and Marketing, The Boeing Company. "We look forward to building on our decade-long partnership with Enter Air and working with the airline to safely return their full 737 fleet to commercial service."
TAP STRENGTHENS THE NETWORK FOR OCTOBER AND OFFERS 15% DISCOUNT ON LONG-HAUL FLIGHTS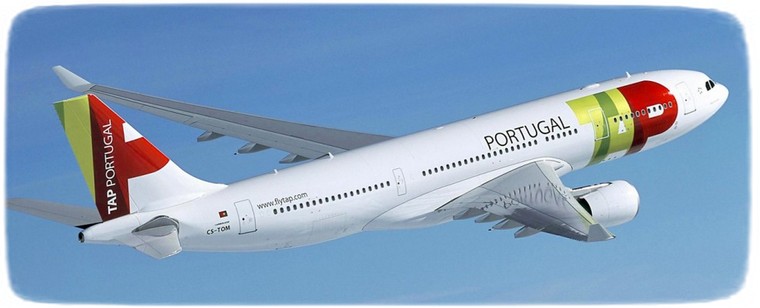 The Portuguese airline continues to resume its operations: 7 more routes and 666 flights planned on 82 routes. TAP will be back to 86% of its European destinations.
Brasília, Natal, Porto Alegre and the new destination Maceió will be available for travel to Brazil from October, all with two weekly flights. To the United States, Chicago and San Francisco will be connected to Lisbon again, with two weekly flights to both US cities.
During August, the airline allows its customers to change their bookings for free.
The Portuguese airline is progressively resuming its operation. During the month of October, TAP's network will be further strengthened, offering a total a total of 82 routes with 666 flights.
Brasília, Natal, Porto Alegre and the new destination in Brazil, Maceió, will be available for flights in October, all with two flights a week. In the United States, TAP will be back to Chicago and San Francisco. Boavista, in Cape Verde, also return to TAP's network in October, with one flight a week. This recovery plan makes it possible to once again ensure connectivity between North and South America and Europe, where TAP will be back to 86% of its European destinations in October.
For all long-haul destinations, including those that resume in October, TAP is offering 15% discount, as well as the flexibility of changing reservations. The "Give your home a break" campaign starts today and runs until the 18th of August, proposing to TAP Customers "a break from their homes" and travel to the world. These new campaigns are for flights until the 31st of March 2021, depending on the destination. The discount is only available on www.flytap.com using the promocode: MULTI15 on flights to Brazil, United States, Canada and Africa.
UNITED AIRLINES DOUBLES SERVICE BETWEEN SAN FRANCISCO AND SHANGHAI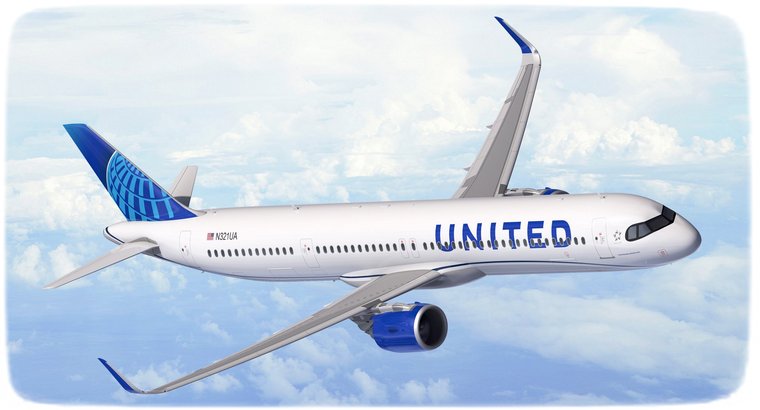 United Airlines announced it will increase service to China from two to four weekly flights between San Francisco and Shanghai's Pudong International Airport via Seoul's Incheon International Airport. Beginning Sept.4, 2020, United will operate four weekly flights with Boeing 777-300ER aircraft from San Francisco to Shanghai on Wednesdays, Fridays, Saturdays and Sundays. Customers traveling from Shanghai will return to San Francisco on Mondays, Thursdays, Saturdays and Sundays. Tickets will be available for purchase beginning Wednesday, Aug.19 on united.com and the United mobile app.
"United has served mainland China for more than three decades and we look forward to continuing to connect customers traveling between the U.S. and Shanghai with two additional flights beginning in September," said Patrick Quayle, United's vice president of International Network and Alliances.
In July, United began operating twice-weekly service between San Francisco and Shanghai via Seoul. United was the largest U.S. carrier serving China prior to suspending service in February due to COVID-19. In 2019, United operated five daily flights between Shanghai and its hubs in San Francisco, Los Angeles, Chicago and New York/Newark.
PLEASE GO TO
www.youtube.com/channel/UCCuRVZAGodT6sztTeXBGeMw
and subscribe to our YouTube channel