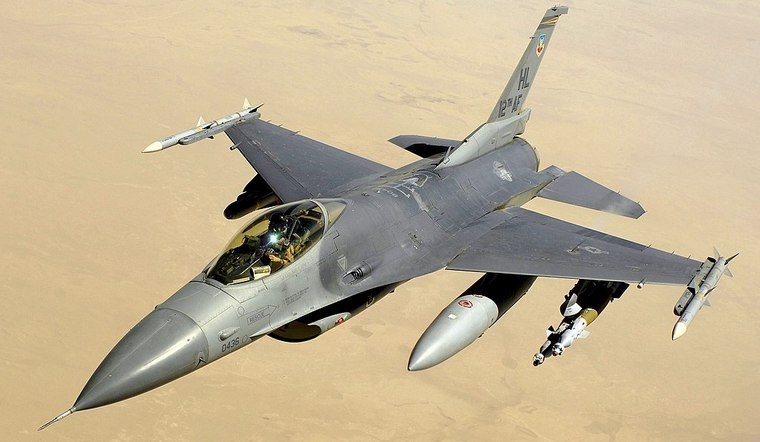 Photo © USAF Master Sgt. Andy Dunaway

The already legendary F-16 "Fighting Falcon" originally entered service as a versatile, cost-effective and durable fighter jet. Currently serving in the air forces of 26 nations, Boeing now modifies older versions to fly as unmanned target drones and for live-fire tests for use by the 82nd Aerial Targets Squadron of the U.S. Air Force.
The Air Force's Air Armament Centre hosted its first "Industry Day" for interested vendors at Eglin AFB, Florida on 16-19 July 2007. The DoD awarded the nearly $70 million QF-16 Full Scale Aerial Target (FSAT) contract to Boeing on 8 March 2010, with the first delivery scheduled for 2014.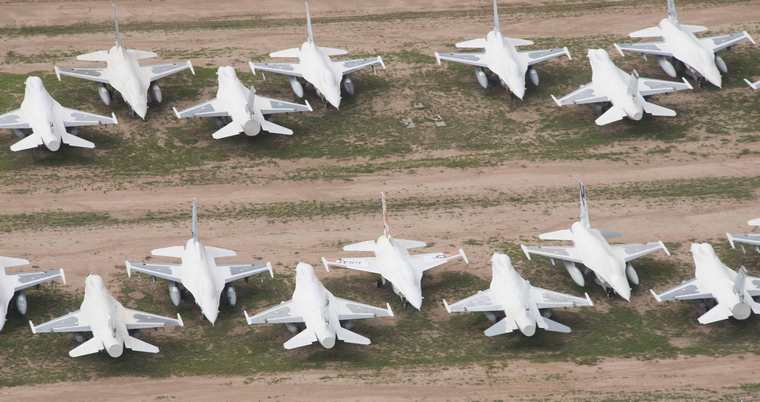 F-16s at Davis -Monthan

Davis-Monthan has 210, F-16s stocked for conversion. From that pool, the Air Force will draw airframes for its 126 planned QF-16 drones. The first aircraft from this stock was delivered on 22 April 2010 at Boeing's facility at Cecil Field, Jacksonville, Florida to be converted to an aerial target. Six F-16s was modified during the development phase. The prototype QF-16 undertook its maiden flight in May 2012.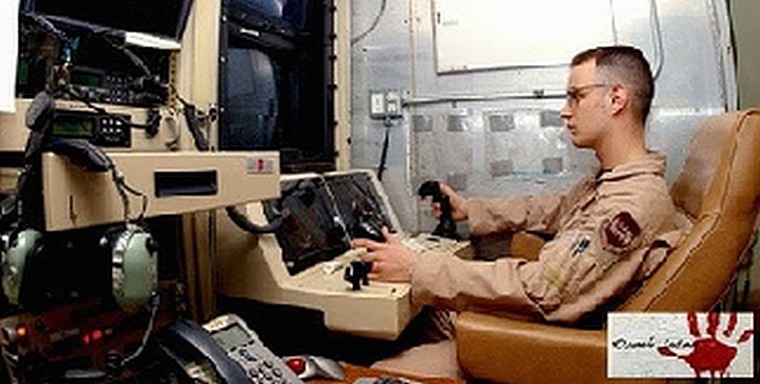 On 19 September 2013, an empty F-16 jet, controlled by two US Air Force pilots from the ground, flew from Tyndall Air Force Base, Panama City, Florida. The jet, which had previously sat mothballed at an Arizona site for 15 years, flew at an altitude of 40,000 ft (12.2 km) and a speed of Mach 1.47 (1,119 mph/1,800 km/h). It carried out a series of manoeuvres including a barrel roll and a "split S", a move in which the aircraft turns upside down before making a half loop so that it flies the right-way-up in the opposite direction.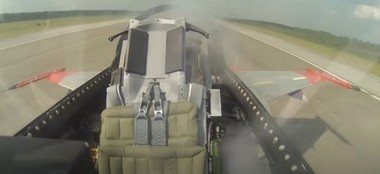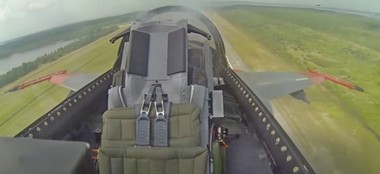 Boeing suggested that the innovation could ultimately be used to help train pilots, providing an adversary they could practice firing on and was awarded the contract on 10 October 2013 for low-rate initial production (LRIP) Lot 1 of 13 QF-16s. The first production Lot 1 FSAT, QF-16C, 86-0233, 'QF-007', was delivered on 11 March 2015 to Tyndall Air Force Base.
On 19 July 2017, the first QF-16 was shot down during a Combat Archer Weapons System Evaluation Program (WSEP) exercise. In 2017, a QF-16 was used as an UCAV, autonomously attacking a ground target as a part of the "Loyal Wingman" program.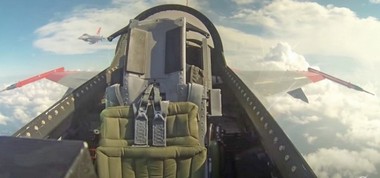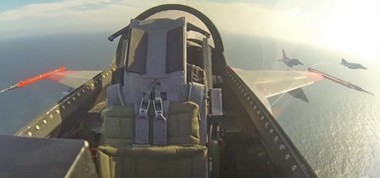 In August 2020 the Defence Advanced Research Projects Agency (DARPA) held trials called the AlphaDogfight Trials during which it explored automation in air-to-air combat. On the 20th, the final day of the competition, an algorithm, developed by Heron Systems installed in a Q7, easily defeated the human fighter pilot in all five rounds of a virtual dogfight.
However, it must be noted that the conditions in the simulation weren't realistic for aerial combat. To start with, the artificial intelligence system had perfect information, which experts commentating on the event noted never happens in the field. The human pilot was also flying a fake stick in a virtual seat.
While the victory for the AI system is a big step forward for the young DARPA program, the work is far from over.
Over 40% of the more than 120 aircraft to be converted have been delivered by Boeing to date.
PLEASE GO TO
www.youtube.com/channel/UCCuRVZAGodT6sztTeXBGeMw
and subscribe to our YouTube channel