Compiled by Willie Bodenstein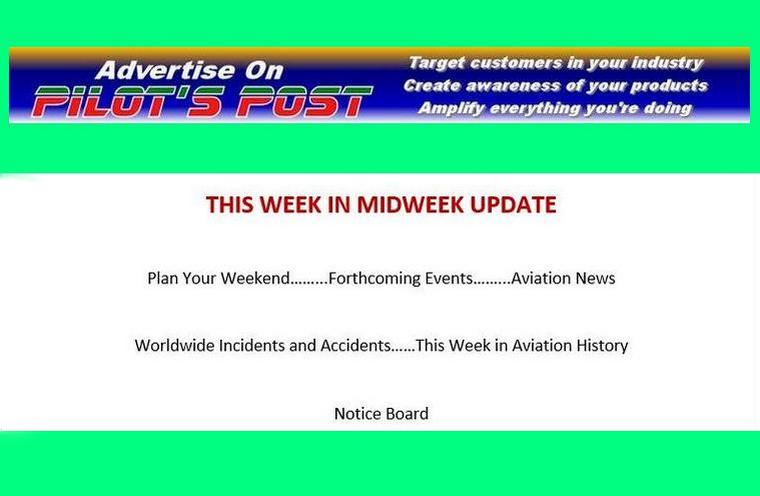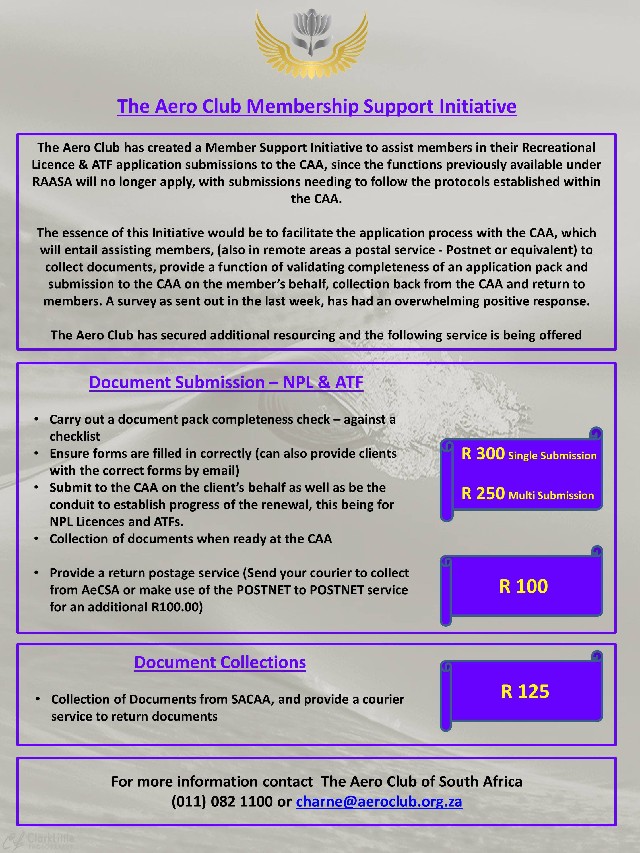 COVID 19 REGULATIONS, INITIATIVES AND AEROCLUB NEWS

AERO CLUB COMMUNIQUE SEPTEMBER 2020 # 2


The Aero Club has engaged with the CAA last week as part of a regular liaison forum to cover a number of topics of interest to the Recreational Aviation community, forefront with most are the continuing frustrations and delays in ATF renewals.
The CAA have indicated that improvements are being made, particularly since the 7th September, and should have their recent applications backlog resolved within the next two weeks to be within the 20-day stipulated turnaround times in the Industry Service Level Agreement. However, applications made prior 7th September may potentially not be registered in their system. Thus, if you have a long overdue ATF application that was submitted prior this date, send an email to
atf@caa.co.za
with your application details and link or attach your previous application correspondence. You can also provide details of your application to your Section Chairman, as we are compiling lists of ATF applications that we are working closely with the CAA on their status. You are also welcome to be in contact with
Charne@aeroclub.org.za
for assistance as part of the Aero Club's membership support initiative.
In the interim, as physical copies of ATFs take time to reach owners, an arrangement has been made that digital copies (pdfs) can be used (to be printed and placed in the flight folio). This interim arrangement will be available until the backlog has been worked off. The collection & delivery of documents is also being streamlined to revert to any weekday (currently there are restrictions), which should be clarified soon.
The General Aviation Safety Strategy (GASS) was launched on the 11th September 2020, and the document covering the details is available on the CAA website available at the link below. We are in initial discussions with the CAA on feedback and future planning and if you have any comments or queries on this, you are welcome to send this to:
office@aeroclub.org.za
http://www.caa.co.za/General_Aviation_Notices/General%20Aviation%20Safety%20Strategy%20and%20Plan%202020-25.pdf
If you are not a member and wish to join the Aero Club and any of its Sections feel free to do so:

http://www.aeroclub.org.za/member-renewals-and-new-memberships/



SAFETY FIRST AVIATOR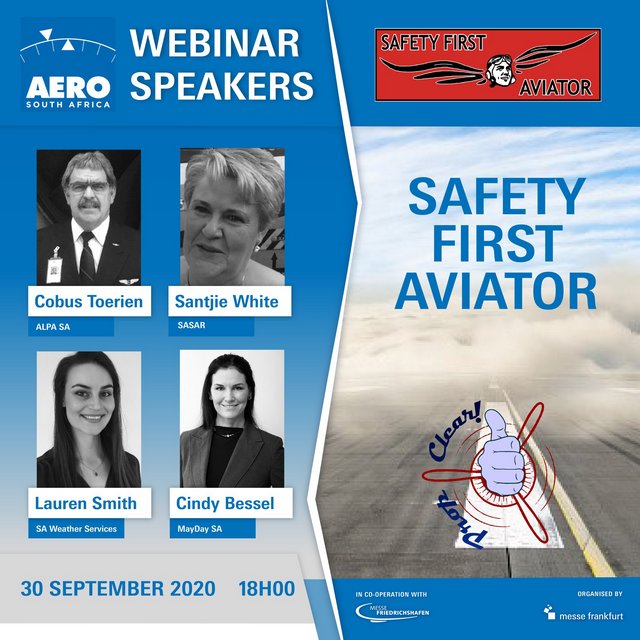 Date: Wednesday, 30 September 2020
Time: 18h00
Register here >>> https://bit.ly/2ZZYbJk

AERO CLUB CENTENARY YEARBOOK PRE-ORDER FORM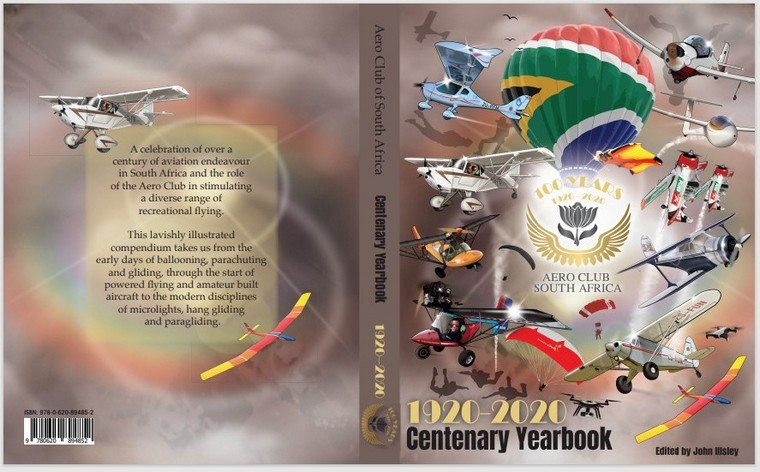 The Aero Club of SA is taking pre-orders for the Centenary Yearbook, to assess the demand for a print run. It will be in the form of a hard & soft cover version as well as a limited-edition leather-bound book on request. Details of the book are available on the Aero Club Website.

Indicative Pricing: - Hard Cover Book - R 400 - Soft Cover Book - R 300 - Leather Bound Book - Add +/- R 200 for Novalite & R 500 for Leather. Delivery Options are collected at the Rand Airport Aero Club office, or door to door courier service anywhere in SA. Courier costs will range between R 100 to R 130 per book dependent on location. Volume purchases are also available should this be required. Once you have registered for a pre-order, and our print run is complete, the Aero Club will send an invoice for payment, which once received will have the book dispatched.

To get your pre-order secured, please go to this link. Centenary Yearbook Order Form

https://docs.google.com/forms/d/e/1FAIpQLSfPs1vbZM4-Qcn5LZrK3dkWaoYj7PBtLXmaNM3TP9tUm4vsSA/viewform

If you are not a member and wish to join the Aero Club and any of its sections, feel free to do so http://www.aeroclub.org.za/member-renewals-and-new-memberships/






The following events will to take place under the rules controlling the number of people congregating together and are therefore not open to the general public.

29 SEPTEMBER TO 4 OCTOBER
SAC National Championships Tempe Airport, Bloemfontein
Contact Annie Boon E-mail: chunge@mweb.co.za

7 OCTOBER
Dear Fellow EAAer's,

We look forward to "seeing you" at our next gathering on 7th October 2020.
Thanks to everyone that joined us for our 322 gathering last week. For those that were unable to join us and would like to view the recording, this is available on our EAA of SA Youtube Channel or through this link:- https://youtu.be/9LJMF_uWGRw

Please don't forget to send in your contributions for our CONTACT! newsletter.
Neil Bowden
Chairman EAA Chapter 322
Johannesburg
South Africa
EAA # 565560
www.eaa.org.za


29 SEPTEMBER TO 4 OCTOBER
SAC National Championships Tempe Airport, Bloemfontein
Contact Annie Boon E-mail: chunge@mweb.co.za


17 OCTOBER 2020
Sling Aircraft Breakfast Fly-In

Good day Slingers.

With Level 2's easing of lockdown restrictions, we are thrilled to announce the first Sling Aircraft breakfast fly-in of 2020 is finally upon us! Saturday, 17 October from 07h00 to 11h30, our breakfast fly-in will be held at our premises, Tedderfield Airpark, 23 Nettleton Road, Eikenhof (FATA).

At just R100 per person paid on arrival, bring your mask, bring your buddy, relish in a scrumptious breakfast, shop Sling branded merch from our Sling Store, enjoy a factory tour and possibly even a sneak peek at our all-new Sling High Wing! In addition, a spot landing competition will be held on arrival between 07h00 and 08h00. Tea and coffee will be served from 08h00 and breakfast will be served between 09h00 and 11h00.

Spots are of course are limited due to Covid-19 regulations so, if you would like to experience the Sling lifestyle for yourself, RSVP by Wednesday, 14 October in order to avoid disappointment. Fly, drive, walk or bike, you will not be disappointed.

See you there, Slingers!

THE INTINERARY IS AS FOLLOWS:
• 07h00 to 08h00 - Spot landing competition.
• 08h00 - Tea & Coffee is served.
• 09h00 - Breakfast is served.
• 09h30 - Factory tours will commence.
• 10h00 - Prize giving for the spot landing competition.

https://docs.google.com/forms/d/e/1FAIpQLSff8jv7G5S4LWTxO1ZZSguNTB4vL0gmrUbvHNSVSODE6-n-fg/viewform


24 AND 25 OCTOBER
SAC North West Regionals at Klerksdorp airfield
Contact Annie Boon E-mail: chunge@mweb.co.za






CHIEF OF THE AIRFOCRE LIEUTENANT GENERAL MSIMANG RETIRES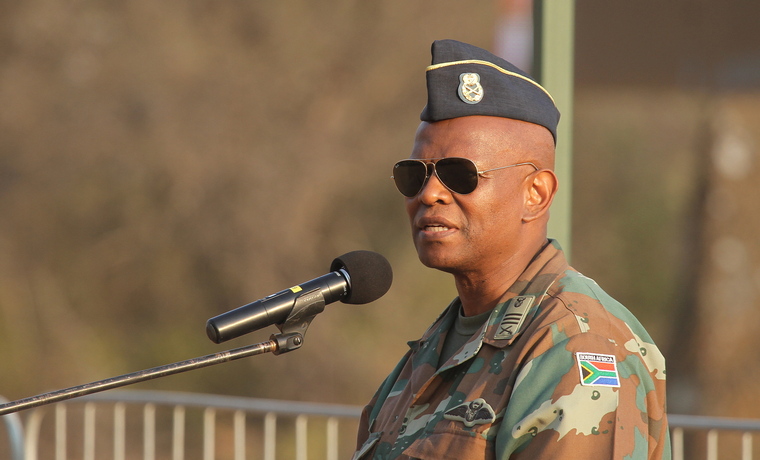 The Chief of the South African Air Force (SAAF), Lieutenant General Fabian Zimpande Msimang, today retired from the SAAF. Photo © Willie Bodenstein.

Sixty-year-old Lt. Gen Msimang who was appointed CAF on 1 October 2012 has reached the mandatory retirement age in the SANDF. His successor has not been announced and the minister of defence may extend his service for five more years.
Gen Masimang has just concluded a farewell tour to every SA Air Force unit and a the SAAF hosted a parade for the CAF at AFB Swartkop. A flypast of numerous SAAF aircraft flew a fitting farewell to Lt. Gen. Msimang.
NEW TECNAM P2012 SENTINEL SMP ROLL-OUT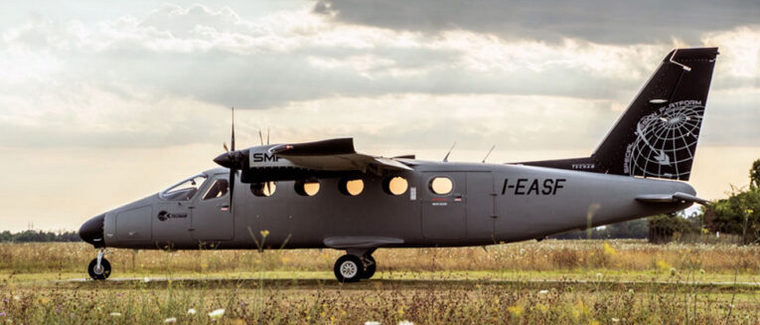 TECNAM announced today the first roll-out of the P2012 Sentinel SMP (Special Mission Platform) with multi-mission capabilities. TECNAM is passionate about creating the ultimate aircraft for its many customers worldwide and is constantly challenging the status quo regarding technology and design. Photo © Tecnam.

Sleek, modern and seductive, the P2012 Traveller has been the reference platform to develop the P2012 Sentinel SMP, the perfect combination of cutting-edge technology and efficiency with its unique Italian-style design. Its elegant colour scheme of air-superiority grey, with black vertical fin and a dedicated logo, immediately recalls the aircraft's vocation: being the earth's Sentinel from the sky.
The P2012 Sentinel SMP is the ultimate TECNAM Special Mission Platform aircraft, without compromises on any front. With it, TECNAM elevated the already world-renown TECNAM P2006T to the next level, thanks to a more capable and advanced surveillance platform for short- and medium-range operations. The continuous investment in R&D and the passion and attention to detail of the TECNAM engineers, have made it possible to reach such a high level of tech without having to settle on a cost-effective solution. The result is a truly unique combo in the Special Mission Platform market.
The P2012 Sentinel SMP, compared to the P2006T Twin SMP, integrates higher payloads, additional operator and observer stations and new capabilities, including approval for FIKI (Flight into known icing), while simultaneously preserving the recognized TECNAM efficiency in mission accomplishment.
Whether it is used by a government or a private organization, the operator will benefit from increased range, endurance, cabin volume and crew space.
The high cabin volume and payload will allow for excellent mission performance and plenty of space for sensors installation and operators console. A TECNAM Sentinel equipped with full mission equipment, at its maximum take-off weight of 3680 kg, will provide up to 9 hours' endurance for up to six 90kg-crew members, sensor operators and observers.
The P2012 twin-engine design guarantees an exhaust-free field of view to the sensors, granting increased accuracy and "noise-free" operations. Moreover, the hatches' position under the fuselage ensures a carbon-monoxide-free cabin that will enhance the safety of the crew members (one or two pilots and up to 5 mission operators).
Following the P2012 SMP roll-out, TECNAM foresees an increasing demand in the Special Mission Platform market. The Sentinel's increased capabilities and superior efficiency in its role, coupled with its competitive entry price and operating costs, will allow the operator to perform the mission with results that were previously relegated only to higher-class platforms and at costs that are just a fraction of those.

DAHER CELEBRATES THE ROLLOUT OF ITS 1,000TH TBM VERY FAST TURBOPROP AIRCRAFT



The 1,000th TBM made its official rollout today from Daher's Tarbes, France final assembly line for the company's family of very fast turboprop aircraft. This milestone airplane - a TBM 940 version - culminates 10 years of investment by Daher in making the TBM a commercial and technological success.

Delivery of the 1,000th TBM will be made next week to its owner, an experienced private pilot based in New York, with the handover taking place at Daher's Pompano Beach, Florida facility. The historic TBM underscores the company's "industrial adventure" that is based on Daher's ability to differentiate and innovate.
"Our profession as an aircraft manufacturer is part of our family's business model, which builds on a long-term strategy," said Patrick Daher, Chairman of the Daher Group. "We are proud of the TBM's success, which has enabled us to develop a unique know-how that provides us with recognized differentiating strengths for the aeronautical equipment and services markets."
With the acquisition of the U.S.-based Kodiak aircraft manufacturer last year, Daher further strengthened its position in the general aviation market, now ranked 7th worldwide. The group currently offers a range of complementary aircraft: the TBM, which meets the performance and efficiency requirements of private pilots/owners and governments; and the Kodiak, originally created to assist organizations that perform humanitarian missions.
The Daher TBM aircraft family - which delivers speed while offering much lower fuel consumption than competing jets - has distinguished itself by its environmental efficiency, valued by customers around the world.
"We thank our customers for their continued confidence, which enabled us to reach the symbolic 1,000th TBM milestone today, making this aircraft one of the bestsellers in general and business aviation," declared Nicolas Chabbert, the Senior Vice President of Daher's Aircraft Division.
BELL 505 JET RANGER X RECORDS 50,000 GLOBAL FLEET FLIGHT HOURS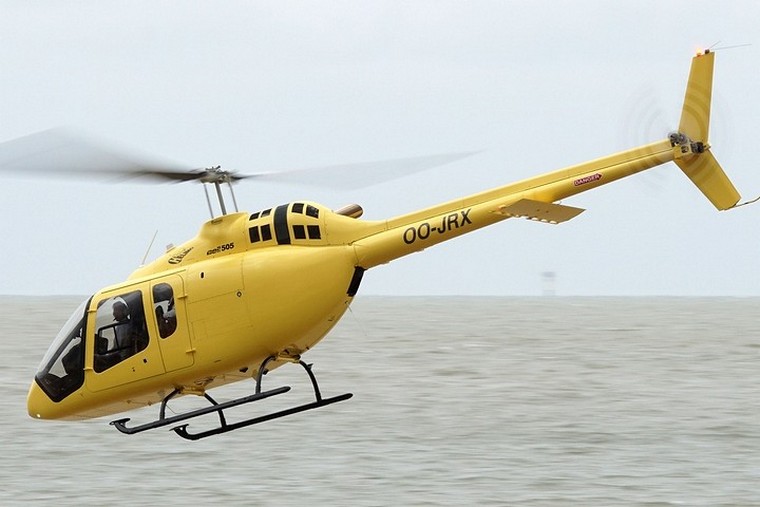 Bell Textron Inc., a Textron Inc. company, announced the Bell 505 Jet Ranger X program has accumulated more than 50,000 flight hours. More than 260 Bell 505s are operating a variety of missions across six continents and 55 countries.

Notable deliveries this year have included Southern Utah University, Centaurium and public safety configured Bell 505s to Leon County and Alameda County.
"Operators around the world continue to compliment the aircraft performance and value in adding a Bell 505 to their daily operations," said Eric Sinusas, program director, Light Aircraft, Bell. "This milestone represents the platform's global growth and adoption as it enables operators to complete dynamic missions at an affordable cost."
With a speed of 125 knots (232 km/h) and useful load of 1,500 pounds (680 kg), the Bell 505 is Bell's new five-seat aircraft designed for safety, efficiency and reliability using advanced avionics technology. It incorporates proven dynamic components, advanced aerodynamic design, a dual channel FADEC Safran Arrius 2R engine and best-in-class value.
One Italy based operator, Elicompany flies the Bell 505 nearly 1,000 flight hours per year.

AMPAIRE FLIES SECOND HYBRID-ELECTRIC PROTOTYPE IN PREPARATION FOR FLIGHT TRIALS WITH HAWAI?I'S MOKULELE AIRLINES



Hybrid-electric airplane manufacturer Ampaire moves to next stage in testing electric aviation in airline operating environment. Ampaire prepares for Hawai?i flight trials in partnership with Mokulele Airlines and accelerator Elemental Excelerator.

The aircraft is a refined version of its Cessna 337 "Electric EEL" hybrid-electric aircraft conversion. The company refers to the new flight test aircraft as the Hawai'i Bird, as it will be flown by Ampaire and Mokulele Airlines pilots on air routes in Hawai'i later this year in a series of demonstration flights. When the aircraft flies on Maui, it will be the first time an electrically powered aircraft has flown under an FAA "market survey" experimental aircraft certificate in order to gain real-world flight experience.
"Since flying our first Electric EEL last year, we have made substantial improvements to the power train for efficiency, increased performance, reliability and safety," said Ampaire CEO Kevin Noertker. "This technology is scalable with wide applications for scheduled passenger and cargo services, as well as charter services. Our flights with Mokulele will be an opportunity to test both the aircraft and the infrastructure required to advance electric aviation and transport access in Hawai'i."
Noertker said he expected the company to leverage knowledge from the 337 conversion program into retrofits of larger regional aircraft that could enter service in just a few years.
The Hawai'i Bird is powered by a conventional combustion engine (a 310-horsepower/231 kW Continental IO-550) in the tail, and a 200kW-capable electric motor in the nose, limited in this application to 120 kW. In this second conversion, the aircraft's battery pack has been relocated from inside the cabin to the underside of the fuselage and enclosed in a composite aero optimized shell. The new configuration frees cabin space for flight test engineers, test equipment, and observers. An aircraft such as Ampaire's Electric EEL can cut direct operating costs and emissions by 40 - 50 percent versus conventional aircraft, playing an essential part in helping Hawai'i reach its goal of 100% renewable energy for electricity by 2045.

FIRST AIRBUS C295 AIRCRAFT ARRIVES IN CANADA



The first Airbus C295 aircraft, purchased by the Government of Canada for the Royal Canadian Air Force's (RCAF) Fixed Wing Search and Rescue Aircraft Replacement (FWSAR) project, has arrived at 19 Wing, Canadian Forces Base Comox, in British Columbia, Canada.

The aircraft, designated CC-295 for the Canadian customer, landed at its home base on September 17th and is the first of the 16 aircraft contracted in December 2016. The contract also includes all In-Service Support elements, training and engineering services, the construction of a new training centre in Comox, British Columbia and maintenance and support services.
"Airbus is really proud to be able to celebrate this important milestone: the arrival of the first out of 16 Fixed Wing Search and Rescue C295 at the Canadian Forces Base Comox. Thanks to the excellent collaboration with Canadian officials we have overcome the challenges caused by COVID-19 and we were able to deliver the aircraft. Despite the current pandemic, we are confident of achieving the program target of six deliveries by the end of this year. We look forward to our continued collaboration and to the C295 Canada", said Airbus Defence and Space Chief Executive Officer, Dirk Hoke, on a video statement displayed during an official event held today at the 19 Wing Comox Air Base.

AIRBUS H175 TO BOLSTER OMNI'S OIL AND GAS OPERATIONS IN BRAZIL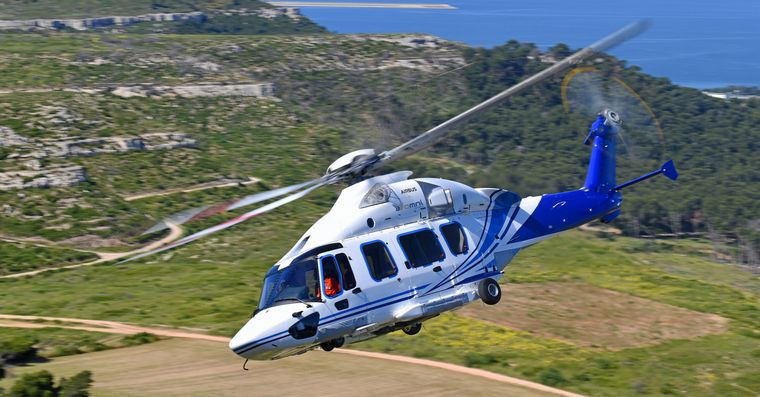 Omni Taxi Aereo, Brazil's leading oil and gas transport company and part of OMNI Helicopters International group (OHI), becomes the first operator to introduce the H175 in Brazil. The aircraft has arrived in Brazil, where it will perform cargo load and passenger transport missions for the country's key oil and gas industry. Photo © Airbus.

"The H175 offers the right mix of comfort, performance and cost-effectiveness and I am very pleased with the introduction of this aircraft in Omni's fleet", said Roberto Coimbra, CEO of Omni Taxi Aereo. "With a range that enables Omni to reach 100 percent of Brazil's offshore installations and high technology equipment on board it is a very promising aircraft to serve the Brazilian oil and gas market".
OMNI's current fleet includes Airbus H135, H155 and H225 helicopters, which are largely dedicated to transporting passengers and cargo to offshore platforms and ships, while also providing emergency medical services for the oil and gas industry.
"OMNI has been a true partner for over a decade and I am honoured by their renewed confidence in Airbus' helicopters", said Regis Magnac, Vice President Oil and Gas at Airbus Helicopters'. "With currently 40 aircraft in service having accumulated more than 85,000 flight hours, the H175 has set new standards for offshore operations across the world and I thank OMNI for introducing the aircraft to the important Brazilian oil and gas market."
Developed to answer oil and gas industry needs, the H175 provides outstanding performance, unmatched cost efficiency and the ability to comfortably transport 16 passengers up to 160NM. The H175 is equipped with Helionix, Airbus Helicopters' integrated suite of advanced avionics and 4-axis autopilot, which offers enhanced situational awareness and improved operational safety by helping to reduce pilot workload. The aircraft also provides fully automatic oil platform approaches, thanks to the Rig'N Fly mode.

USAF PARTICIPATES IN BULGARIAN THRACIAN VIPER EXERCISE



Six USAF F-16s' based at Aviano Air Base in Italy will partake in Exercise Thracian Viper in Bulgaria. Thracian Viper that will run until 25 September is a multilateral training exercise that aims to improve the allies' ability to work with and fight alongside the Bulgaria Airforce.

"The Triple Nickel's participation in Thracian Viper will validate and refine our ability to closely integrate with other European air forces, integrating with our Bulgarian hosts and other partner nations both strengthens our relationships and yields more lethal fighting forces that are ready and able to conduct integrated operations when called upon." USAF Lt. Col. John Ryan, the Triple Nickel's commander stated in a media release.
Other airmen and units from U.S. Air Forces in Europe-Air Forces Africa, including airmen from the 435th Air Ground Operations Wing at Ramstein Air Base will also be joining the 555th for Thracian Viper.

AUTOFLIGHTX RELEASES LARGE-SCALE V400 CARGO DRONE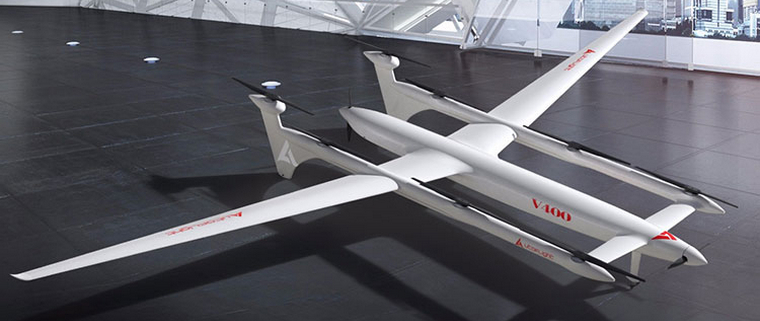 AutoFlightX, the developer of eVTOL aircraft and large-scale drones since 2018, is continuing to create ever bigger autonomous aircraft with the release of its V400 eVTOL aircraft this week. The company prides itself on being one of the aerial mobility industry's top developers of high-capacity, fixed-wing eVTOL cargo drones, with plans to create and deploy a passenger-ready model by 2025. Photo by AutoFlightX.

On September 13th, 2020, AutoFlightX unveiled the V400 "Albatross" at the World UAV Federation's 2020 Drone World Congress in Shenzhen, China. This aircraft is the company's biggest commercially produced aircraft yet, with a wingspan of 30 feet and a payload capacity of up to 220 lbs. The Albatross will come in both a completely electric version with a range of 185 miles and a hybrid-electric version with a range up to 620 mi. Previous models included the V50 White Shark drone, which could only carry loads up to 45 lbs, but broke multiple flight duration records.
AutoFlightX is now accepting orders for the V400, which can be used for express delivery, disaster relief, first response, and other applications. Construction of the V400 prototype is now completed and the maiden flight is expected by the end of this year. AutoFlightX is headquartered in Shanghai, with research and development facilities in Munich, Germany, and Shenzhen, China.

WWII AERIAL TRIBUTE TAKING FLIGHT OVER NATIONAL MALL AND POTOMAC RIVER





On Friday, September 25, an aerial tribute commemorating the 75th anniversary of the end of World War II took place over the National Mall and Potomac River. Organized by the Arsenal of Democracy Flyover, the aerial tribute will include over 65 WWII era airplanes flying in historical sequence formations representing the significant battles of WWII and ending with the missing man formation.

"The 75th anniversary of the end of World War II is such a seminal event that Congress passed legislation, which was promptly signed into law by the president, directing its official commemoration. Our mission is to fulfil the objectives of that law while fully taking into account the COVID-19 related protocols that must be responsibly implemented to carry out such a tribute. We can't drive tanks down Constitution Avenue nor place ships in the Tidal Basin, but through extraordinary coordination with multiple federal agencies, we can fly warbird aircraft through the heart of our nation's Capital to honour the sacrifices of those who came together three quarters of a century ago as one, to defeat fascism and preserve our freedoms," said Pete Bunce, President and CEO of the General Aviation Manufacturers Association (GAMA), and Arsenal of Democracy Executive Committee member.



KLM AND TU DELFT PRESENT SUCCESSFUL FIRST FLIGHT FLYING-V



The scale model of the Flying-V - the energy-efficient aircraft of the future - has flown for the first time. A year and a half ago TU Delft and KLM announced the start of the design of the Flying-V during IATA 2019 and after extensive wind tunnel tests and ground tests it was finally ready. The first successful test flight is a fact.


KLM presented the scale model for the first time during KLM's 100th anniversary in October 2019. Several partners are now involved in the project, including manufacturer Airbus. Elbers: "You can't make the aviation sector more sustainable on your own- you have to do it together," says Elbers. "Collaborating with partners and sharing knowledge takes us all further. That's why we will further develop the Flying-V concept with all partners. The next step will be to fly the Flying V on sustainable fuel."
The Flying-V is a design for a very energy-efficient long-haul aircraft. The design of the aircraft integrates the passenger cabin, cargo hold and fuel tanks in the wings, creating a spectacular V-shape. Computer calculations have predicted that the improved aerodynamic shape and reduced weight of the aircraft will reduce fuel consumption by 20% compared to today's most advanced aircraft.
"We want a sustainable future for aviation and innovation is part of that. KLM has been among the top three most sustainable airlines worldwide in the Dow Jones Sustainability Index for many years. We want to continue to do so in the future. We are therefore very proud that we have been able to achieve this together in such a short period of time." Pieter Elbers, President and CEO of KLM said.




ITALY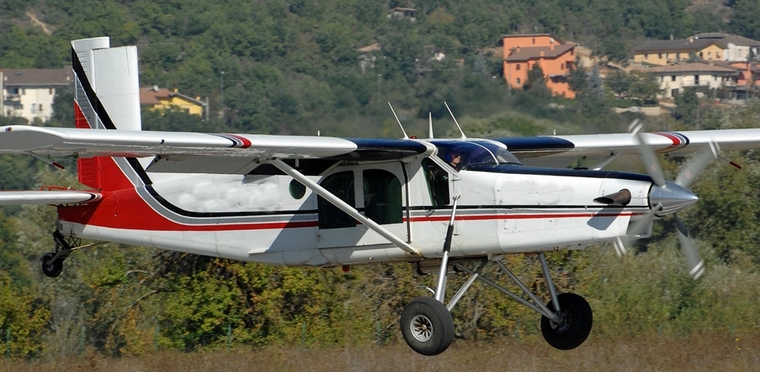 A Pilatus PC-6/B2-H4 Turbo Porter operated by Sky Team Cremona with eight skydivers and the pilot on board crashed when the last skydiver to jump allegedly collided with the aircraft and caused it to lose control. Both, the parachutist and the pilot of the aircraft, sustained fatal injuries and the aircraft was destroyed. (Photo wikipedia. Not the accident aircraft.)

Somalia, Mogadishu: A Fokker 50 operated by Silverstone Air Services on behalf of Saacid Airlines with four on board went off the runway while landing in Mogadishu and collided with a concrete perimeter fence. The Captain and first officer are reported to have received minor injuries. The aircraft suffered substantial damage.
Guatemala: Thieves stole a business jet from an airport in central Mexico, flew it to Venezuela, apparently loaded it with drugs and then flew to Guatemala where the plane crashed. A total of four bodies were found around the site where the BAE 125 jet crashed. The dead could not be immediately identified, but drugs and weapons were found in the burned wreckage of the craft.

USA, California: A Marine Corps KC-130J and an F-35B collided into each other a while attempting an aerial refuelling, causing the F-35B to crash. The pilot of the F-35B safely ejected from the plane and is being treated for any injuries, 1st Lt. Brett Vannier said in a press release. The KC-130J was able to safely land in the vicinity of Thermal Airport, California and all crew members have been reported safe.
Alaska, Fairbanks: A Delta Airlines Airbus A350-900 with 189 on board on a flight from Detroit to Seoul (South Korea) was enroute at FL380 over the Beaufort Sea when the crew received abnormal indications for one of the engines and drifted the aircraft down to FL220. The aircraft diverted to Fairbanks where the aircraft landed safely about two hours later, vacated the runway and stopped for an inspection by emergency services. The occurrence aircraft remained on the ground in Fairbanks for about 27 hours.
USA, Hilltop, TX: A Piper PA-46-310P Malibu JetPROP DLX, conversion operated by KMAC Bravo LLC with four on board was on a flight to Louisiana when near Austin Texas the pilot reported engine problems and apparently elected to divert to Hilltop Lakes Airport. The aircraft crashed. There were no survivors.

USA, West of Stockton Metropolitan Airport: A North American TB-25N Mitchell operated by Proair Holding Company LLC with three on board force landed to an open field west of Stockton Metropolitan Airport (SCK/KSCK), Stockton, California. The aircraft sustained substantial damage upon impact with an irrigation ditch. Two occupants received unspecified injuries. A third was uninjured.
Russia, Irkutsk: An Aeroservice Let L-410, on a flight from Krasny Chikoy to Irkutsk (Russia), was on a 2-NDB approach to Irkutsk's runway 30 when the aircraft descended to 620 meters instead of published and approved 800 meters. ATC alerted the crew, who went around, positioned for another approach and landed safely on second approach.
Colombia, near Guaymaral Airport, Bogotá: A Cessna 208B Grand Caravan with four on board sustained substantial damage when it was involved an accident shortly after take-off from Guaymaral Airport (SKGY), Bogotá, Colombia. All onboard survived the accident.
A Ukraine Air Force Antonov An-26 transport plane crashed on the E40 highway, while on approach to runway 16 at Chuhuiv Air Base. The aircraft carried cadets of the Kharkiv University of the Air Force on a training flight. The aircraft had made six successful take-offs and five successful landings. During the sixth approach the aircraft crashed at the side of the road and burst into flames. Two of the 27 occupants survived the crash, but one survivor later died of his injuries. Preliminary information suggests that a sensor on the no.1 engine had failed, but that the engine itself was developing power at the time of the crash.

Canada, NW of Thorsby, AB: A Kenneth Fowler built Harmon Rocket II impacted open field terrain about 22km northwest of Thorsby, Alberta, Canada. The airplane was destroyed by the post-crash fire and the two people onboard were fatally injured.
USA, NE of Pendleton, Anderson County: Following a loss of engine power, a Aeronca 7BCM with only the pilot on board force landed in an open field terrain northeast of Pendleton, Anderson County, South Carolina. The tailwheel equipped airplane sustained no apparent damage and there were no reported injuries to the sole pilot onboard.




23 SEPTEMBER 1911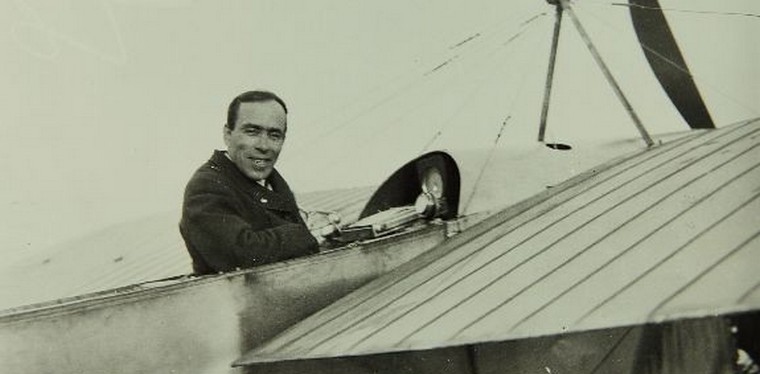 The first US airmail flight is made. Earle Ovington flies 9.7 km (6 miles) from Nassau Boulevard, New York to Mineola, New York. (Photo Wikipedia.)


Born in 1879 Earle Ovington while attending the first international aviation meet held in the United States in 1910 decided to become a pilot.
Ovington left for France where he trained at Louis Bleriot's flight school in Pau, learning to fly in a Bleriot monoplane. He received his pilot's license on 20 January 1911 at age 32. Before returning to the United States, Ovington purchased and outfitted his own Bleriot, a racing monoplane with a powerful engine that he dubbed 'Dragonfly'.
During his short but successful career as an exhibition flyer, Ovington achieved an impressive string of aviation firsts, most notably piloting the first U.S. Air Mail flight operated by the Post Office Department.
Ovington passed away in 1936 at age 57.

PLEASE GO TO
www.youtube.com/channel/UCCuRVZAGodT6sztTeXBGeMw
and subscribe to our YouTube channel