Compiled by Willie Bodenstein


AS OUR BORDERS OPEN, ONLY AIRLINK CAN CONNECT YOU TO THE WIDEST NETWORK IN SOUTHERN AFRICA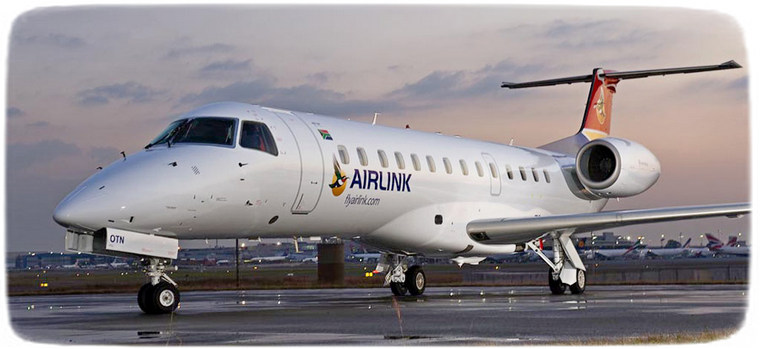 Following the most welcome announcement of the lifting of travel restrictions for over border travel, Airlink looks forward to playing a key role in enabling our customers to travel beyond South Africa to Zimbabwe, Zambia, Namibia and Mozambique, with more destinations to be announced soon. Airlink's re-introduced regional flight schedule will be phased in commencing from 5 October 2020.
Travelers will now have the freedom to combine their local and regional flights from the major cities such as Cape Town, Durban, Port Elizabeth, East London, Bloemfontein and Nelspruit, to your regional destinations such as Harare, Lusaka, Maputo on Airlink services, seamlessly, on a single ticket itinerary, enhancing your travel experience while affording you the peace of mind of knowing that your investment in your travel plans is safe.
Valued added benefits include: 20kg checked-in luggage in economy class and 30kg in business class, onboard catering, more leg room, choice of aisle or window seat (no middle seat), as well as a 15kg sporting equipment allowance.
Commencing 5 October 2020
Johannesburg/Harare: The introduction of a daily mid-morning service will provide travellers with seamless connectivity on Airlink between Johannesburg and Cape Town as well as local routes such as Port Elizabeth, East London and others. The flight will depart Johannesburg at 10h30 arriving in Harare at 12h10. The return flight will depart Harare at 12h40 arriving in Johannesburg at 14h35.
Commencing 12 October 2020
New route: Johannesburg/Maputo: - the introduction of the early afternoon service will operate on Wednesdays and Fridays and provide convenient onward connections. The flight will depart Johannesburg at 13h45 arriving at Maputo at 14h40. The return flight will depart Maputo at 15h15 arriving in Johannesburg at 16h25.
Our regular services will also be introduced on:
Johannesburg/Bulawayo
Johannesburg/Walvis Bay
Johannesburg/Ndola
Johannesburg/Lusaka
Cape Town/Windhoek
Johannesburg/Pemba Northern Mozambique
Johannesburg/Beira
Johannesburg/Tete
We also look forward to making further announcements soon regarding services between Johannesburg - Windhoek, Johannesburg - Entebbe, Johannesburg - Dar es Salaam, Johannesburg - Luanda, Johannesburg - Lubumbashi, Cape Town - Victoria Falls, Cape Town - Maun, Johannesburg - Gaborone, Johannesburg - Maun, Johannesburg - Kasane, Johannesburg - Antananarivo, Johannesburg - Nosy Be, Johannesburg - Vilanculos, Johannesburg - Maseru, Johannesburg - Manzini and Johannesburg - Livingstone.
Business Class - Experience our E-jet Business Class
Airlink offers an intra-continental style business class service available on selected flights operating E-jets.
Our service includes complimentary catering, assorted beverages, additional checked-in baggage allowance of 30kg and priority boarding. The cabin layout features expansive class seats with enhanced comfort by way of a generous seat pitch in a two plus one abreast seating configuration. Experience more
https://www.flyairlink.com/profile/airlink-profile#businessclass

Under the COVID-19 Level 1 travel restrictions, our government requires travellers to South Africa to provide a negative Polymerase Chain Reaction (PCR) test certificate obtained not more than 72 hours before the date of travel from an accredited laboratory and in line with WHO requirements. The South African Authorities reserve the right to verify the authenticity of PCR test certificates presented by travellers.
An "immunity passport" or "risk-free certificate", "passport immunity" in respect of COVID-19 is not acceptable.
EMIRATES TO RESUME FLIGHTS TO JOHANNESBURG, CAPE TOWN, DURBAN, HARARE AND MAURITIUS, BOOSTING GLOBAL NETWORK TO 92 DESTINATIONS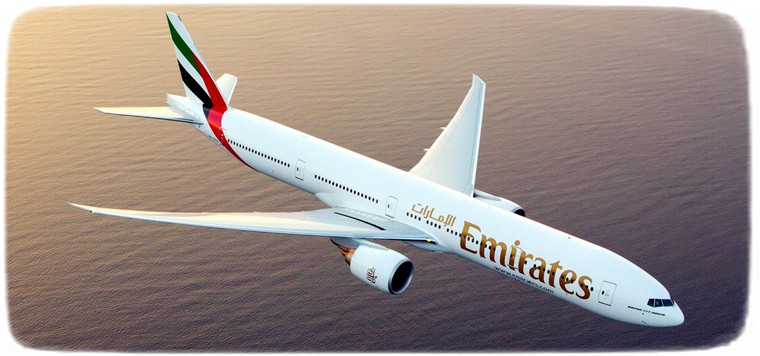 Emirates has announced it will resume flights to Johannesburg (1 October), Cape Town (1 October), Durban (4 October) in South Africa; Harare in Zimbabwe (1 October); and Mauritius (3 October). The addition of the five points will expand the Emirates' global network to 92 destinations, as the airline gradually resumes its operations while prioritising the safety of its customers, crew and the communities it serves around the world. Emirates' African network will also now extend to 19 cities.
Customers flying in and out of Emirates' three South African gateways can safely connect to Dubai and to an array of onwards connections to Europe, the Far East, Middle East, West Asia and Australasia. Flight schedules for Emirates' South African destinations will be available on emirates.com later this week.
Emirates will operate to Harare with two weekly flights linked to its Lusaka service. The linked services will connect Zambia and Zimbabwe to key destinations across Europe, the Far East, the Americas, Australasia and West Asia with one convenient stop in Dubai.
Flights from Dubai to Mauritius will initially operate once a week on Saturdays, supporting the Mauritian government's repatriation efforts to bring its citizens home and enabling the recovery of the country's tourism industry by safely connecting leisure travellers from Europe, the Far East and the Middle East to the popular Indian Ocean island destination.
Tickets can be booked on emirates.com, the Emirates App, Emirates sales offices, via travel agents as well as online travel agents.
Customers can stop over or travel to Dubai as the city has re-opened for international business and leisure visitors. Ensuring the safety of travellers, visitors and the community, COVID-19 PCR tests are mandatory for all inbound and transit passengers arriving to Dubai (and the UAE), including UAE citizens, residents and tourists, irrespective of the country they are coming from.
DURING THE UPCOMING WINTER, BRUSSELS AIRLINES EXPANDS ITS OFFER TO AFRICA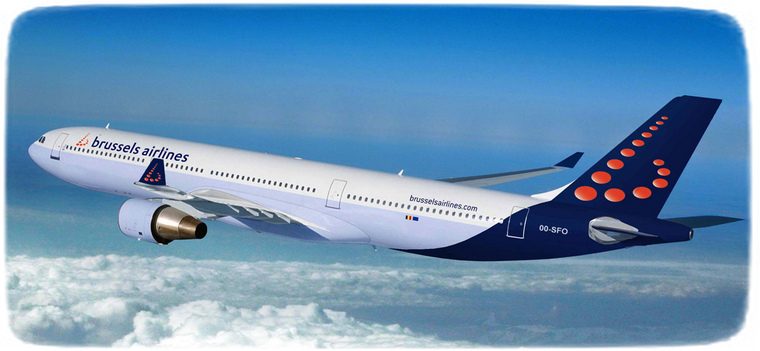 At the start of the winter season, 14 destinations will be included in the airline's intercontinental offer, with a sole focus on Africa. The airline will expand its offer with 12% as of October 25th. As of this winter, Brussels Airlines will fly to Abidjan on a daily base. During winter holidays, extra frequencies will be added to Banjul, Bujumbura, Dakar, Douala, Entebbe, Freetown, Kigali, Kinshasa, Monrovia and Yaoundé. During this peak period, running from the beginning of December until the beginning of January, the airline will offer 40% more flights compared to September/October 2020. In February '21, also Luanda and New York JFK are planned to be added to the network.
All destinations and frequencies of the intercontinental network are listed below.
Short and medium-haul network
New in the airline's portfolio is the brand-new Berlin Brandenburg Airport, to which it will move its Berlin flights as from November 8. During the holiday periods in autumn, winter and the spring break, Brussels Airlines will operate extra flights to European holiday destinations Alicante, Gran Canaria, Faro, Malaga, Lisbon and Tenerife. Next to these most popular destinations, the airline offers a variety of sunny holiday and beautiful winter destinations, including Catania and Lanzarote but also Kraków and Oslo.
Refunds
Beginning of September, Brussels Airlines announced that it will reimburse every passenger who is entitled to a refund and to accelerate the refund process, with a vast majority of the pending refund requests expected to be resolved by the end of October. At present, the airline has executed over 50% of the delayed refund cases.
QATAR AIRWAYS RELEASES 2019-20 ANNUAL REPORT



Qatar Airways has published its Annual Report for 2019-20, highlighting the airline group's resilience in the face of the continued illegal airspace blockade against the State of Qatar and the most challenging period in global aviation's history.
Qatar Airways is familiar with facing exceptional challenges; however, 2019-20 has been one of the most difficult years in the airline's history. The combination of the ongoing illegal air space blockade against the State of Qatar, the liquidation of Air Italy by the majority shareholder, changes to accounting policy and reporting standards and the COVID-19 pandemic crisis has resulted in the Qatar Airways Group reporting a net loss of QAR 7 billion for the year 2019-20. Excluding these exceptional items, the group's results at both operating and net levels would have been better than that reported in the year before clearly demonstrating the group's improving performance.
Such improvement is evidenced from the increasing in the group's overall revenue and other operating income to QAR 51.1 billion, up 6.4 per cent compared to last year. Passenger revenue grew by 8.9 per cent with capacity (Available Seat Kilometres) growth of 3.2 per cent. Qatar Airways carried 32.4 million passengers, an increase of 9.8 per cent over last financial year.
Qatar Airways Group Chief Executive, His Excellency Mr. Akbar Al Baker, said: "Despite the momentous challenges our group has faced in 2019-20, Qatar Airways Group continues to remain resilient, reporting strong underlying fundamentals. If not for the exceptional circumstances of fiscal year 2020, our results would have been better than the year before.
"During the fiscal year 2020, the group's revenue increased to QAR 51.1 billion, seat capacity increased by 3.2 per cent, freight tonnes handled increased by 2.8 per cent and passenger traffic at Hamad International Airport increased by 8.6 per cent. Qatar Airways invested QAR 16.8 billion in fleet and other assets during the year and had a cash balance of QAR 7.3 billion at year end. Significant progress has been achieved in the three-year transformation plan, which began pre-COVID-19 and will position the group's operations and practices to meet the current challenges.
"I am extremely proud of the teams, departments and subsidiaries across the Qatar Airways group that have remained agile throughout this tumultuous period and adapted quickly to this new reality, displaying the tenacity, versatility and commitment to excellence so often associated with everything we do. These efforts are why we have become the largest international airline and air freight carrier since the onset of the pandemic, taking over two million people home safely and reliably and carrying over 250,000 tonnes of medical and aid supplies to impacted regions.
"I have every confidence that the Qatar Airways group will emerge stronger from this difficult period and continue to innovate and set the standards that our competitors can only hope to emulate. We will continue to be the airline millions of passengers can trust and rely on in good times and bad, and proudly fly the flag of the State of Qatar across the globe."
Throughout the pandemic Qatar Airways' network has never fallen below 30 destinations with continuous services to five continents. Since then the airline has rebuilt its network to more than 650 weekly flights to over 90 destinations across six continents offering passengers more flexible travel options via the Best Airport in the Middle East to more destinations than any other airline.
According to the latest IATA data, Qatar Airways has become the largest international carrier between April to July 2020 by fulfilling its mission of taking people home. This enabled the airline to accumulate unmatched experience in carrying passengers safely and reliably and uniquely positioned the airline to effectively rebuild its network. The carrier has stringently implemented the most advanced safety and hygiene measures on board its aircraft and in Hamad International Airport.
AEROFLOT GROUP ANNOUNCES OPERATING RESULTS FOR AUGUST 2020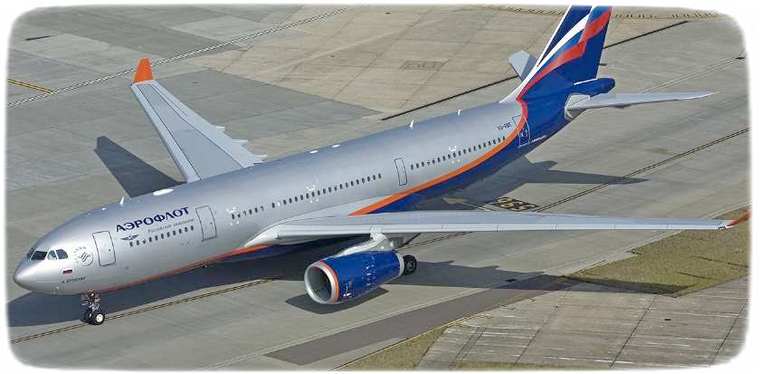 Aeroflot PJSC announced operating results for Aeroflot Group ("the Group") and Aeroflot - Russian Airlines ("the Company") for August and 8M 2020[.
8M 2020 Operating Highlights:
In 8M 2020, Aeroflot Group carried 19.6 million passengers, 52.2% down year-on-year. Aeroflot airline carried 10.3 million passengers, a year-on-year decrease of 59.1%.
Group and Company RPKs decreased by 55.9% and 61.9% year-on-year, respectively. ASKs decreased by 49.5% year-on-year for the Group and by 53.8% year-on-year for the Company.
The passenger load factor decreased by 10.4 p.p. year-on-year to 72.0% for Aeroflot Group and decreased by 14.1 p.p. to 65.9% for Aeroflot airline.
August 2020 Operating Highlights:
In August 2020, Aeroflot Group carried 3.8 million passengers, a year-on-year decrease of 41.0%. Aeroflot airline carried 1.5 million passengers, a year-on-year decrease of 60.4%.
Group and company RPKs were down 51.6% and 69.9% year-on-year, respectively. ASKs decreased by 49.2% for Aeroflot Group and by 66.3% for Aeroflot airline.
Aeroflot Group's passenger load factor was 86.0%, representing a 4.2 percentage point decrease versus the same period a year earlier. The passenger load factor at Aeroflot - Russian Airlines decreased by 9.3 percentage points year-on-year to 78.5%.
In August 2020 Aeroflot Group's domestic traffic volumes continued to recover, also the restoration of international flights has begun. As a result, there is an increase in passenger traffic in August versus July, as well as an improvement in the seat load factor. In September 2020, in addition to flights to Turkey, the United Kingdom and Switzerland, due to regulatory approval, flights to Egypt, the United Arab Emirates and the Maldives were added with limited frequency.
KLM PREPARES FOR WINTER SCHEDULE



Owing to adjusted travel warnings, prompting Code Orange (essential travel only) designations for the UK, Spain, parts of France and other countries, the planned upscaling of KLM's European network in September has been put on hold. The quarantine rules in the United Kingdom have had a particularly marked impact on KLM's network. For the period thereafter, KLM will keep close tabs on the developing situation with regard to travel warnings issued by the authorities in the Netherlands and elsewhere.
Due to the Covid-19 pandemic, KLM's winter schedule will be a lot more restricted than it was in the same period last year. The timetable for the European network in November is currently around 55% of capacity in 2019.
KLM was gradually and responsibly expanding its European and intercontinental network, after the corona crisis had prompted severe restrictions on destinations and frequencies. KLM's primary aim is to offer customers the widest range of destinations, after which they will consider increasing the number of frequencies or expanding capacity by deploying larger aircraft.
In August, KLM served almost 100% of its European network in terms of destinations, with capacity at approximately 60% compared to pre-corona levels. Effective 25 October 2020, KLM will begin operating daily flights to the Polish city of Poznan.
Intercontinentally, KLM served 80% of its destinations at 60% capacity. At present, a third of these intercontinental flights are carrying cargo only. This means seat capacity is way down. KLM will carry passengers on these flights again as soon as local travel regulations allow.
From the beginning of September, KLM will resume a twice-weekly service to the Chinese city of Hangzhou, flying via Seoul Incheon in South Korea. KLM will also operate a twice-weekly service to Cairo. Riyadh will also be added to the KLM network as a new destination (original start was September 26th, but is now scheduled for December 7th). On 29 October, KLM will also start a circle flight to add Edmonton back to the Canadian network. The flight will depart to Calgary, then call at Edmonton and fly back to Amsterdam.
Slot Waiver
It is good news that the European Commission has announced the extension of the so-called 'slot waiver' to the entire winter timetable. It will enable KLM to respond more adequately to the rapidly changing market conditions as a result of COVID-19, even during the winter season. In addition to the financial impact, operating less well-filled flights would also be undesirable from a sustainability perspective.
QATAR AIRWAYS BECOMES THE FIRST GLOBAL CARRIER TO OPERATE HONEYWELL'S ULTRAVIOLET CABIN CLEANING TECHNOLOGY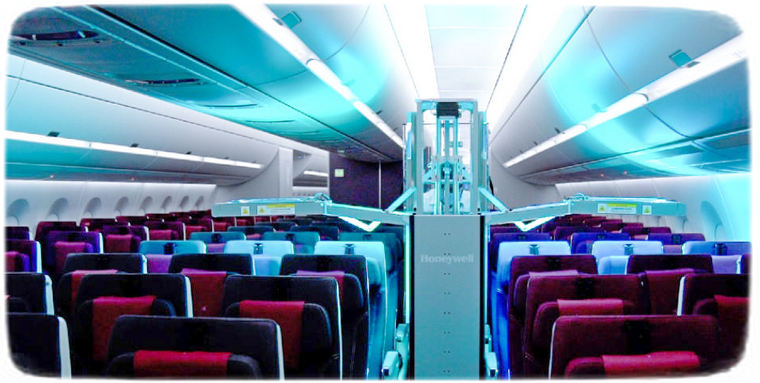 Qatar Airways becomes the first global carrier to operate Honeywell's Ultraviolet (UV) Cabin System, further advancing its hygiene measures onboard. In clinical tests, UV light has been shown to be capable of inactivating various viruses and bacteria when properly applied.
Approximately the size of a beverage cart, the Honeywell UV Cabin System, which is operated by Qatar Aviation Services (QAS), has extendable UV arms that treat aircraft seats, surfaces and cabins without using cleaning chemicals.
Having already received six of the Honeywell UV Cabin System, the devices have undergone comprehensive testing onboard Qatar Airways aircraft, before entering service. The airline aims to acquire additional units in the near future, in order to operate them onboard all aircraft turnarounds at Hamad International Airport (HIA).
Qatar Airways Group Chief Executive, His Excellency Mr. Akbar Al Baker, said: "We are pleased to be the first global airline to operate the Honeywell UV Cabin System onboard our aircraft. In clinical tests, UV light has been shown to be capable of inactivating various viruses and bacteria when properly applied at specified doses.
Qatar Airways' aircraft will continue to be regularly disinfected using cleaning products recommended by the International Air Transport Association (IATA) and the World Health Organization (WHO). The Honeywell UV Cabin System will be utilised as an additional step after manual disinfection, to ensure the very highest standards of cleanliness. The airline's onboard linen and blankets will continue to be washed, dried and pressed at microbial lethal temperatures, while its headsets are rigorously sanitised after each flight. These items are then sealed into individual packaging by staff wearing hygienic disposable gloves.
Qatar Airways' aircraft also feature the most advanced air filtration systems, equipped with industrial-size HEPA filters that remove 99.97% of viral and bacterial contaminants from re-circulated air, providing the most effective protection against infection.
The national carrier of the State of Qatar now operates over 650 weekly flights to more than 90 destinations, providing more flexible travel options to more global destinations than any other airline. A multiple award-winning airline, Qatar Airways was named 'World's Best Airline' by the 2019 World Airline Awards, managed by the international air transport rating organisation Skytrax. It was also named 'Best Airline in the Middle East', 'World's Best Business Class', and 'Best Business Class Seat', in recognition of its ground-breaking Business Class experience, Qsuite. It is the only airline to have been awarded the coveted "Skytrax Airline of the Year" title, which is recognised as the pinnacle of excellence in the airline industry, five times. Its home and hub, HIA, was recently ranked 'Best Airport in the Middle East' and 'Third Best Airport in the World' by the Skytrax World Airport Awards 2020.
INSUFFICIENT CAPACITY DAMPENS AIR CARGO IN AUGUST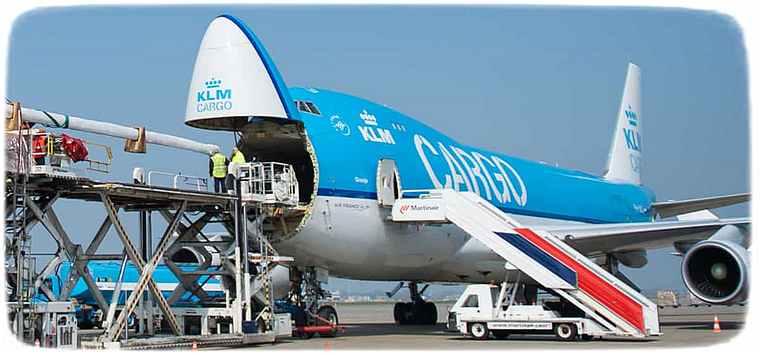 The International Air Transport Association (IATA) released data for global air freight markets in August showing that improvement remains slow amid insufficient capacity. Demand moved slightly in a positive direction month-on-month; however, levels remain depressed compared to 2019. Improvement continues at a slower pace than some of the traditional leading indicators would suggest. This is due to the capacity constraint from the loss of available belly cargo space as passenger aircraft remain parked.
Global demand, measured in cargo ton-kilometres (CTKs*), was 12.6% below previous-year levels in August (-14% for international operations). That is a modest improvement from the 14.4% year-on-year drop recorded in July. Seasonally-adjusted demand grew by 1.1% month-on-month in August.
Global capacity, measured in available cargo ton-kilometres (ACTKs), shrank by 29.4% in August (-31.6% for international operations) compared to the previous year. This is basically unchanged from the 31.8% year-on-year drop in July.
Belly capacity for international air cargo was 67% below the levels of August 2019 owing to the withdrawal of passenger services amid the COVID-19 pandemic. This was partially offset by a 28.1% increase in dedicated freighter capacity. Daily widebody freighter utilization is close to 11 hours per day, the highest levels since these figures have been tracked in 2012.
Economic activity continued to recover in August reflected, among other things, in the performance of the Purchasing Managers' Index (PMI) indicator of economic health in the manufacturing sector:
The new export orders component of the manufacturing PMI rose by 5.1% year-on-year, its best performance since late 2017. The PMI tracking global manufacturing output increased month-on-month and remained above the 50-mark, indicating growth.
"Air cargo demand improved by 1.8 percentage points in August compared to July. That's still down 12.6% on previous year levels and well below the 5.1% improvement in the manufacturing PMI. Improvement is being stalled by capacity constraints as large parts of the passenger fleet, which normally carries 50% of all cargo, remain grounded. The peak season for air cargo will start in the coming weeks, but with severe capacity constraints shippers may look to alternatives such as ocean and rail to keep the global economy moving," said Alexandre de Juniac, IATA's Director General and CEO.
AEGEAN SECOND QUARTER & FIRST HALF 2020 FINANCIAL RESULTS



AEGEAN announced its second quarter 2020 results. The outbreak of COVID-19 has brought unprecedented challenges for the airline sector, especially in the second quarter for all Europe. Travel restrictions and local shutdowns imposed by governments during the period caused the cessation of effectively all of the company's flight activity.
The total number of flights operated fell by 82% in the quarter (with a reduction of 95% and 92% for the months of April and May respectively), while passenger traffic fell 92%.
Consolidated revenue for the second quarter stood at just €40.4m, 88% down compared to the second quarter of 2019, i.e. a decline in revenue of €307m. Pre-tax losses (excluding extraordinary) stood at €58.7m against pre-tax profit of €31.5m in the respective 2019 period.
As a result, overall, first half 2020 consolidated revenue fell by 64% to €187.4m while underlying pre-tax losses stood at €132.3m. The results were burdened by extraordinary losses of €68.5m from ineffective hedging, mainly due to the large portion of fuel hedging contracts for the duration of 2020 being rendered ineffective by the significant reduction in flight activity. Net losses after tax stood at €158.8m in the first half compared to losses of €13m in the respective period last year.
Mr. Dimitris Gerogiannis, CEO of AEGEAN, commented: "The last seven months have been a constant strife for flexibility, resilience and efforts to develop our viability forward in what is certainly the most difficult period the global airline industry has ever faced.
Due to travel restrictions the second quarter of the year was a period with essentially zero activity. Our efforts were primarily directed towards cost management as well as establishing and implementing strict protocols for the safety of our passengers and crews.
By end of June with the passing of the first wave of the pandemic and the partial lifting of travel restrictions, we made a significant effort to rebuild our activity, eventually covering 84 destinations from Athens and 52 from our regional bases, supporting Greek tourism. However, several markets, outside and within the EU remained inaccessible while demand for travel even from accessible countries was weak, despite Greece's strong relative attractiveness and performance.
Looking forward, our industry and our company are faced with the most challenging and least predictable winter ever. We will continue our daily effort to adjust to the new travel requirements of our passengers, to further extend our "crisis endurance runway" and to develop effective and flexible alternative scenarios for our product and network for 2021.
AIR CANADA ANNOUNCES LONGER-TERM REFINANCINGS TO REPLACE SHORT-TERM FACILITIES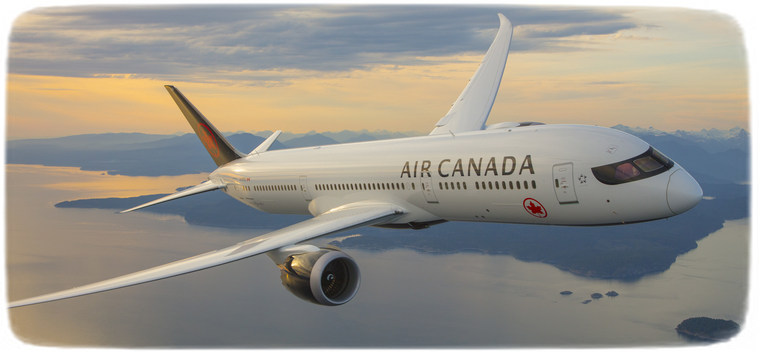 Air Canada announced that it recently completed two longer-term refinancing transactions for a total amount of approximately $1.52 billion, replacing short-term facilities.
The first transaction consists of a committed secured facility totalling $787.7 million to finance Air Canada's purchase of the first 18 Airbus A220 aircraft with a term of 12 years from delivery of each aircraft on a floating interest basis based on CDOR. This equates to an interest rate of approximately 2.39% using current CDOR rates. As aircraft are financed under this new Canadian dollar Secured Facility, the bridge financing of $787.7 million for the same 18 Airbus A220 aircraft put in place in April 2020 will be repaid concurrently. Any amount left unpaid under the bridge financing will be repaid following the financing of the 18th A220 aircraft expected in the first quarter of 2021.
The second transaction consists of a private placement of two tranches of Enhanced Equipment Trust Certificates, the proceeds of which were used to purchase equipment notes issued by Air Canada and secured by three Boeing 787-9 aircraft, three Boeing 777-300ER aircraft, one Boeing 777-200LR and nine A321-200 aircraft. The two tranches of certificates have a combined aggregate face amount of U.S.$552.6 million and a weighted average interest rate of 5.73%. The private placement is comprised of Class A Certificates and Class B Certificates. The Class A Certificates totalling U.S.$452.6 million have an interest rate of 5.25% per annum and a final expected distribution date of April 1, 2029. The Class B Certificates totalling U.S.$100 million have an interest rate of 9.00% per annum and a final expected distribution date of October 1, 2025. Air Canada used the proceeds from this financing together with cash on hand to repay in full the U.S.$600 million 364-day term loan originally put in place in April 2020.
The debt maturities in 2021 previously disclosed in our Q2 2020 results will be, on a pro forma basis, reduced by approximately $1.42 billion and are now estimated to total $1.71 billion, once both aforementioned bridge loans are fully repaid.
"These two refinancing transactions were completed in an extremely challenging environment and continue to demonstrate Air Canada's ability to access financial markets on attractive terms and conditions to either improve liquidity or to refinance existing debt to push out maturities longer term and lower overall financial risk," said Pierre Houle, Managing Director and Treasurer of the company.
THAI SIMULATOR PUBLIC OPENING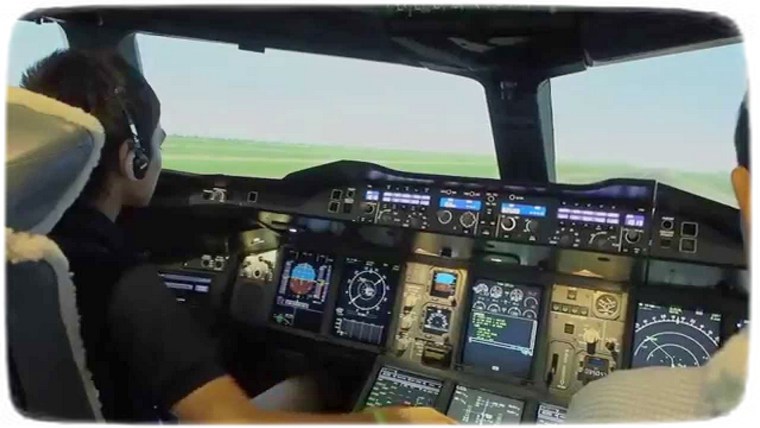 Thai Airways International Public Company Limited (THAI) will give customers the opportunity to experience its flight simulators.
Chaiyapruk Didyasarin, THAI Chairman of the Board of Directors, and Mr. Chansin Treenuchagron, Acting THAI President, presided over the media visit to the "THAI Flying Experience & Beyond" project at the THAI flight simulator. Members of the public will be able to experience the flight simulator from inside the cockpit.
Capt. Chatree Pongsak, THAI Vice President, Aviation Resources Development Department, said that the "THAI Flying Experience & Beyond" project will allow visitors the opportunity to use flight training devices, which are the flight simulator, Cabin Mock-up Service Trainer (CST), Cabin Emergency Evacuation Trainer (CEET), and door trainer. This public session will not affect THAI pilot training. The first THAI Flying Experience & Beyond is scheduled to start this October. Pilots and co-pilots will accommodate customers throughout the entire session, whereby customers may select from three packages: Basic Package (30 minutes) 12,000 Baht for two users, Deluxe Package (60 minutes) 24,000 Baht for two users, and Ultimate Package (90 minutes) 36,000 Baht for three users. The available flight simulators are the Airbus A380, Boeing 777-300ER, Boeing 747-400, and Boeing 737-400. THAI offers promotional prices for October 2020: Deluxe Package starts at 16,000 Baht and Ultimate Package starts at 24,000 Baht.
PLEASE GO TO
www.youtube.com/channel/UCCuRVZAGodT6sztTeXBGeMw
and subscribe to our YouTube channel