Compiled by Willie Bodenstein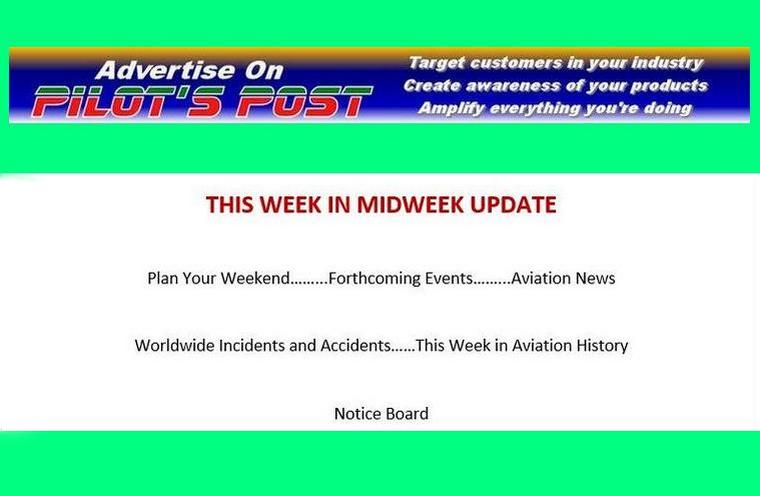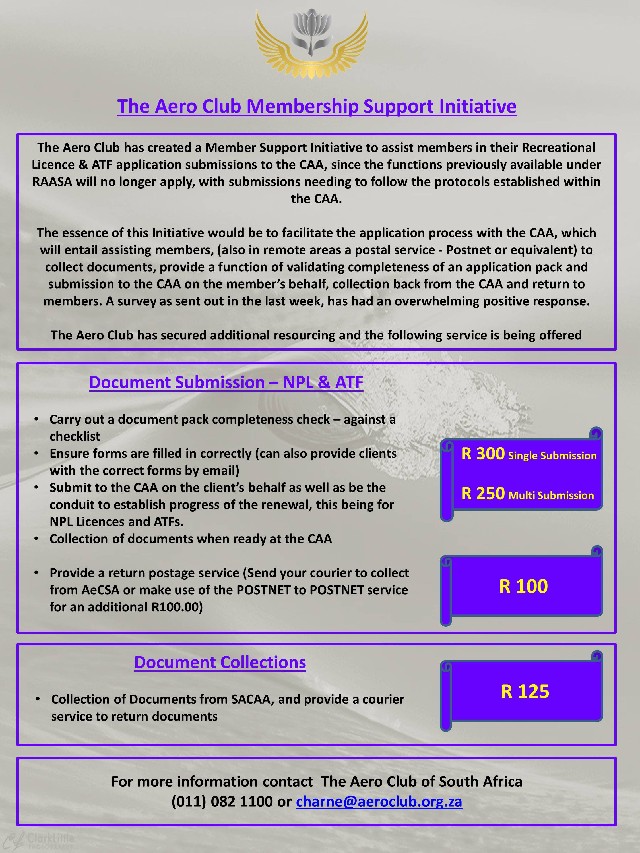 COVID 19 REGULATIONS, INITIATIVES AND AEROCLUB NEWS

EAA FLYING LEGEND TALKSHOW UPDATE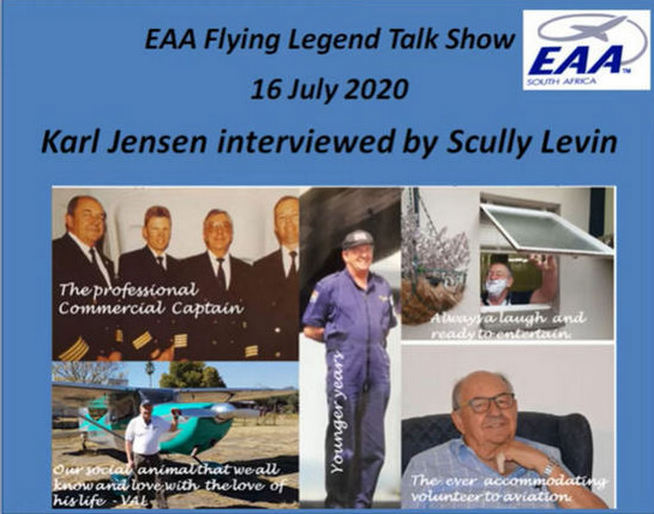 The long-awaited recording of Karl Jensen
interviewed by Scully Levin
is now available for all to view on the EAA of SA Youtube channel.
You can also access this on the icon below.

https://youtu.be/o9PPD5RsYJg





AERO CLUB CENTENARY YEARBOOK PRE-ORDER FORM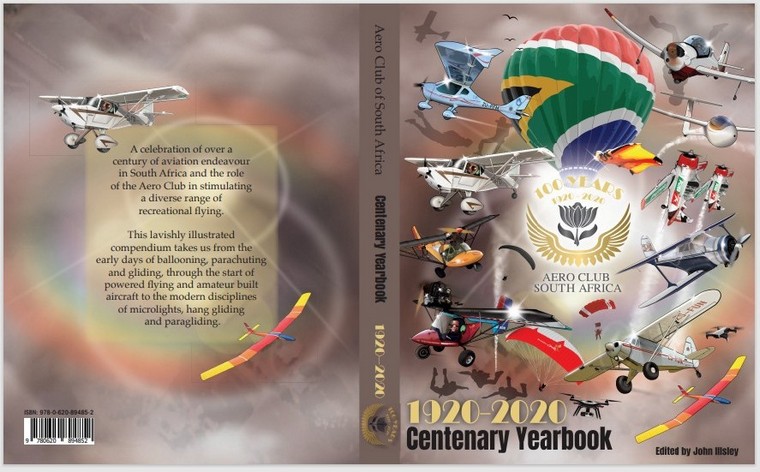 The Aero Club of SA is taking pre-orders for the Centenary Yearbook, to assess the demand for a print run. It will be in the form of a hard & soft cover version as well as a limited-edition leather-bound book on request. Details of the book are available on the Aero Club Website.

Indicative Pricing: - Hard Cover Book - R 400 - Soft Cover Book - R 300 - Leather Bound Book - Add +/- R 200 for Novalite & R 500 for Leather. Delivery Options are collected at the Rand Airport Aero Club office, or door to door courier service anywhere in SA. Courier costs will range between R 100 to R 130 per book dependent on location. Volume purchases are also available should this be required. Once you have registered for a pre-order, and our print run is complete, the Aero Club will send an invoice for payment, which once received will have the book dispatched.

To get your pre-order secured, please go to this link. Centenary Yearbook Order Form

https://docs.google.com/forms/d/e/1FAIpQLSfPs1vbZM4-Qcn5LZrK3dkWaoYj7PBtLXmaNM3TP9tUm4vsSA/viewform

If you are not a member and wish to join the Aero Club and any of its sections, feel free to do so http://www.aeroclub.org.za/member-renewals-and-new-memberships/






The following events will to take place under the rules controlling the number of people congregating together and are therefore not open to the general public.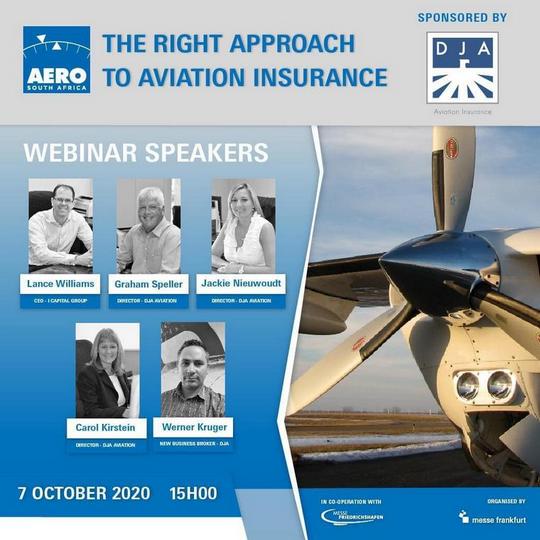 7 OCTOBER
Dear Fellow EAAer's,

We look forward to "seeing you" at our next gathering on 7th October 2020.

Thanks to everyone that joined us for our 322 gathering last week. For those that were unable to join us and would like to view the recording, this is available on our EAA of SA Youtube Channel or through this link https://youtu.be/9LJMF_uWGRw.

Please don't forget to send in your contributions for our CONTACT! newsletter.
Neil Bowden
Chairman EAA Chapter 322
Johannesburg
South Africa
EAA # 565560
www.eaa.org.za

11 OCTOBER
EAA Chapter 322 breakfast fly away to Brits airfield.





17 OCTOBER 2020
Sling Aircraft Breakfast Fly-In

Good day Slingers.

With Level 2's easing of lockdown restrictions, we are thrilled to announce the first Sling Aircraft breakfast fly-in of 2020 is finally upon us! Saturday, 17 October from 07h00 to 11h30, our breakfast fly-in will be held at our premises, Tedderfield Airpark, 23 Nettleton Road, Eikenhof (FATA).

At just R100 per person paid on arrival, bring your mask, bring your buddy, relish in a scrumptious breakfast, shop Sling branded merch from our Sling Store, enjoy a factory tour and possibly even a sneak peek at our all-new Sling High Wing! In addition, a spot landing competition will be held on arrival between 07h00 and 08h00. Tea and coffee will be served from 08h00 and breakfast will be served between 09h00 and 11h00.

Spots are of course are limited due to Covid-19 regulations so, if you would like to experience the Sling lifestyle for yourself, RSVP by Wednesday, 14 October in order to avoid disappointment. Fly, drive, walk or bike, you will not be disappointed.

See you there, Slingers!

THE INTINERARY IS AS FOLLOWS:
• 07h00 to 08h00 - Spot landing competition.
• 08h00 - Tea & Coffee is served.
• 09h00 - Breakfast is served.
• 09h30 - Factory tours will commence.
• 10h00 - Prize giving for the spot landing competition.

https://docs.google.com/forms/d/e/1FAIpQLSff8jv7G5S4LWTxO1ZZSguNTB4vL0gmrUbvHNSVSODE6-n-fg/viewform





24 AND 25 OCTOBER
SAC North West Regionals at Klerksdorp airfield
Contact Annie Boon E-mail: chunge@mweb.co.za

7 NOVEMBER 2020
SA Landing Championships - Brakpan Airfield - Saturday 7th November 2020
Contact Ron Stirk e-mail: melron@mweb.co.za cell:082 445 0373

28 NOVEMBER 2020
Springs Speed Rally - Springs Airfield - Saturday
Contact Jonty Esser e-mail: jonty@promptroofing.co.za cell: 082 855 9435






SONEX AIRCRAFT IS HIRING!
SONEX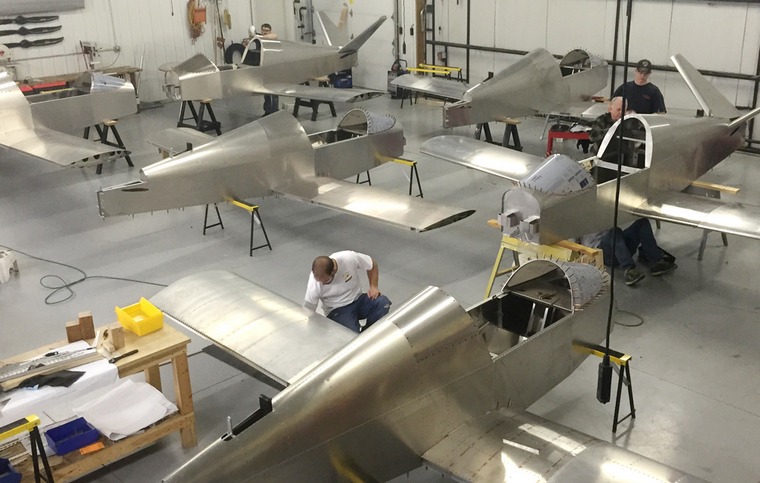 Sonex Aircraft, LLC is seeking both Full-Time and Part-Time Mechanics, Technicians and Assemblers to fulfil the growing demand for Sonex Aircraft Quick Build Kits and Sonex Aerospace Unmanned Vehicles. All experience levels from licensed A&P's, experienced non-A&P technicians to students are encouraged to apply! Photo © Sonex


Sonex Aircraft, LLC and AeroConversions Products sells aircraft kits, engines and accessories for recreational pilots to assemble at home, take to the airport and fly! With over 40 years of experience, Sonex Aircraft provides well engineered products with outstanding performance at an affordable price. This is all possible via the FAA's rules governing Experimental Amateur-Built aircraft, which can be designed, built and flown by amateurs for the purpose of their own education and recreation. Within the scope of those rules, Sonex Aircraft is able to produce Quick Build Kits which take aircraft kits to an advanced level of construction for the customer -- just under the limit of what a kit manufacturer can provide vs. what an amateur builder must build themselves to make the project a legal Amateur-Built aircraft.
Sonex Aerospace, LLC is a spin-off company of Sonex Aircraft focused on designing and building Unmanned Aircraft Systems (UAS) for commercial and government customers. Applying the Sonex design and engineering philosophy & heritage to the most exciting and rapidly expanding segment of the aviation marketplace, Sonex Aerospace is expanding its product line to bring the same outstanding economy and performance to the unmanned aircraft world.

THIRD CESSNA SKYCOURIER TEST AIRCRAFT JOINS FLIGHT TEST PROGRAM



The Cessna SkyCourier turboprop development program has achieved another significant milestone as the third and final flight test aircraft (P2) successfully completed its first flight on Monday, Sept. 28, 2020. This maiden flight for the high-wing, large utility aircraft comes on the heels of the second test article (P1) completing its initial flight in August 2020. The P2 aircraft is the second airframe configured in the passenger variant and it will join two other aircraft in the flight test certification program, which to date have already accumulated 150 flight hours.

The first flight of P2, piloted by Todd Dafton and Caleb Quick, lasted 90 minutes, reaching a speed of 210 kts and an altitude of 15,000 feet. The aircraft will primarily be used to focus on avionics testing, flammable fluids testing and the cold and hot weather testing in the climatic chamber at Eglin Air Force Base.
"The Cessna SkyCourier program continues progress through its milestones and that's a testament to the many great employees involved with this project," said Chris Hearne, senior vice president, Engineering & Programs. "This most recent successful flight of our third test aircraft allows us to continue the great momentum we have created throughout the year. We will soon be starting line production in Wichita as we move closer to getting the Cessna SkyCourier into the hands of our customers."
The P2 and prototype aircraft both have the passenger configuration, including windows and escape hatches, while the P1 aircraft, which completed its first flight in August, is configured in the freighter configuration.
The Cessna SkyCourier aircraft will be offered in various configurations including a 6,000-pound payload capable freighter and a 19-seat passenger version, all based on the common platform.
Designed for high utilization, the Cessna SkyCourier aircraft will deliver a combination of robust performance and lower operating costs. The aircraft feature the popular Garmin G1000 NXi avionics suite and offer highlights such as a maximum cruise speed of up to 200 kts and a maximum range of 900 nm. The aircraft will include single-point pressure refuelling as standard to enable faster turnarounds.

TWO AIRBUS H135 HELICOPTERS DELIVERED TO SUPPORT SPACE EXPLORATION AT NASA'S KENNEDY SPACE CENTRE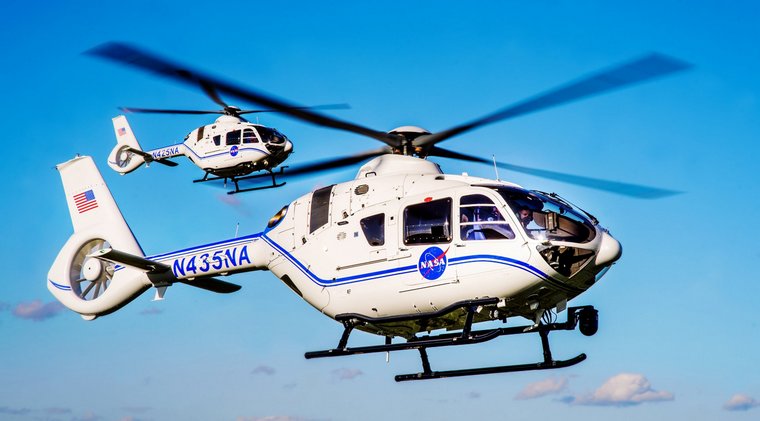 Airbus continues to expand its portfolio of products supporting the future of space exploration with the delivery of two new H135 helicopters to the National Aeronautics and Space Administration (NASA) from the Airbus Helicopters, Inc. production and completion facility in Columbus, Mississippi. Photo © Airbus.

These aircraft, along with a third scheduled for delivery early next year, will be based at NASA's Kennedy Space Centre in Florida and operated for a variety of missions, including aerial security at rocket launches, emergency medical services, research, and qualified passenger transportation.
"As NASA looked to renew its aging fleet of helicopters, the H135 was selected due to its performance, capabilities and ability to meet our needs as we look to the future of manned space launch. We are very pleased to now welcome it to our fleet," said David Ramsey, Chief of Flight Operations at NASA Kennedy Space Centre. "For years to come, these helicopters will not only support security and routine missions at the Kennedy Space Centre, but also support our astronauts and crew as they launch important missions to the ISS, the moon and beyond."
In October, one of the H135s will escort the members of SpaceX's Crew Dragon to the historic launch pad at 39A, where it will depart for a six-month expedition to the ISS. The helicopters will also support efforts to prepare for and execute Artemis, a planned expedition to land the first woman and the next man on the moon by 2024.
The helicopters were acquired through the U.S. Government's General Services Administration's agreement with Davenport Aviation, a certified woman-owned small business and HUBZone contractor specializing in the supply of aerospace equipment to federal, state and local government agencies.
Airbus' light, twin-engine H135 is equipped with the most advanced technologies available, including Airbus Helicopters' own Helionix avionics suite. Operated by close to 300 customers worldwide, it is known for its excellent performance, endurance, reliability and versatility.
NASA also recently signed a $15 million support contract for up to 10 years, in which Airbus Helicopters Inc. will fully support NASA's H135 fleet, including maintenance and flight operations with two pilots, two mechanics and one program manager onsite at Kennedy Space Centre.

ROLLS-ROYCE COMPLETES GROUND-TESTING OF TECHNOLOGY SET TO POWER THE WORLD'S FASTEST ALL-ELECTRIC PLANE



Rolls-Royce has completed testing of the ground-breaking technology that will power the world's fastest all-electric plane. All the technology has been tested on a full-scale replica of the plane's core, called an 'ionBird', including a 500hp electric powertrain powerful enough to set world speed records and a battery with enough energy to supply 250 homes.


The plane is part of a Rolls-Royce initiative called ACCEL, short for 'Accelerating the Electrification of Flight'. Our ACCEL project team includes key partners YASA, the electric motor and controller manufacturer and aviation start-up Electroflight. The team has been developing the technology while adhering to the UK Government's social distancing and other health guidelines and the systems will soon be integrated into our 'Spirit of Innovation' plane. There is a long history of iron-birds in aviation for testing propulsion systems ahead of flight, but in this case, we have named the test airframe 'ionBird', after the zero-emission energy source propelling the aircraft.
UK Business and Industry Minister Nadhim Zahawi said: "From trains to planes, our transport of the future will be powered by clean, electric sources - with companies like Rolls-Royce developing the tech to help meet our net zero ambitions. The completion of ground-testing for the government-backed ACCEL project is not only a step towards an exciting world record attempt, but a leap towards developing all-electric and hybrid-electric planes that one day could ferry large numbers of passengers around the world."
The dedicated team have tested each and every component of the system including: Running the propeller up to full speed (approximately 2,400 rpm) using the most power-dense battery pack ever assembled for aircraft propulsion. When at full power during the flight-testing phase, it will propel the aircraft to more than 300mph setting a new world speed record for electric flight. Over 6,000 cells are packaged in the battery for maximum safety, minimum weight and full thermal protection.
The first flight is planned for later this year and we are aiming to beat the current all-electric flight world record early next year. Half of the project's funding is provided by the Aerospace Technology Institute (ATI), in partnership with the Department for Business, Energy & Industrial Strategy and Innovate UK.
Mark Scully, Head of Technology for Advanced Systems & Propulsion at the Aerospace Technology Institute, said: "The significance of reaching this milestone should not be underestimated. The ACCEL team is pioneering the integration of high-performance batteries, motors and drives to deliver an electric propulsion system in an ambitious flight test programme. These technologies and the systems integration needed to utilise them hold great potential for future sustainable aviation, which is why the ATI is proud to support the project."
The ACCEL project is a series of firsts for Rolls-Royce as we journey towards net zero carbon by 2050. It is the first Rolls-Royce project to use offsetting to make the whole programme carbon neutral.

BERINGER AND AIR RACE E PARTNER UP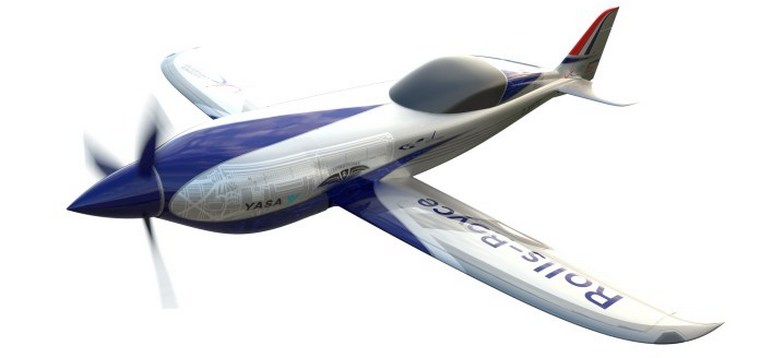 Because aviation and motorsport racing are one of the foundations of BERINGER AERO, it seemed natural for the company to partner up with the new world class racing teams from Air Race E Image © Beringer.


BERINGER indeed started its business with the manufacture of racing side-cars, promoted by the company's founders Gilbert and Veronique Beringer, French Rally champion in 1981 with one of their side cars. Since then BERINGER focused its business of high end and high performance brakes for racing bikes and cars, partnering up with the best pilots on earth.
When BERINGER split in 2 different companies in 2009, BERINGER AERO was born and naturally kept going in the same direction, partnering up with the best airplane pilots (Nicolas Ivanoff, Mike Goulian, Aude Lemordant, Andrew Findlay, Kirby Chambliss, Skip Stewart, Luca Bertossio and many others).
Air Race E will become the world's first all-electric airplane race when it launches its inaugural series of international races in 2021. Run by Air Race Events and led by world-leading air racing promoter Jeff Zaltman, the man behind the globally successful Air Race 1 World Cup, the race is set to revolutionise air racing and pioneer innovations in electric aviation. Air Race E will see electric airplanes race directly against each other on a tight 5km circuit just 10m above the ground and at speeds of up to 450kph, faster than any land-based motorsport. The demand for speed, performance and power management under the rigours of a competitive race environment provide the perfect platform for the development and promotion of cleaner, faster and more technologically-advanced electric engines. The Light Aircraft Association (LAA), has committed its support in developing the technical regulations and providing design oversight for the sport and the series is sanctioned by the Formula Air Racing Association (FARA). So far there are 12 registered teams from the US, Canada, UK, France, Switzerland, Norway, Ukraine, Germany and the Netherlands, although the series remains open for other teams with the necessary qualifications to take part.



300TH ALH (DHRUV) ROLLS-OUT FROM HAL HANGAR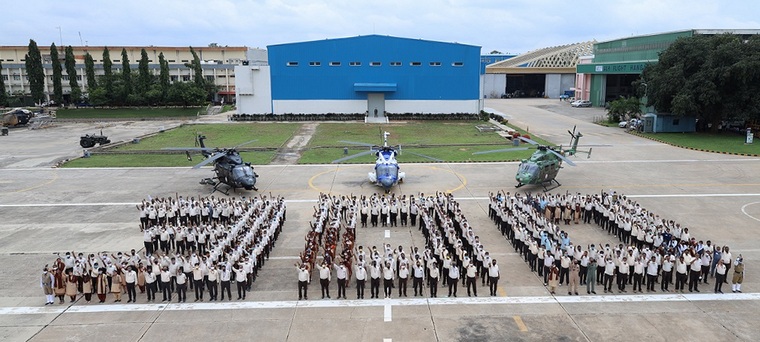 In yet another major fillip to indigenous programme, 300th Advanced Light Helicopter (ALH-Dhruv) rolled out from HAL hangar here today. Speaking on the occasion, Mr R Madhavan, CMD, HAL said ALH never looked back from the day when the prototype took its maiden flight on August 30, 1992 and has evolved into a world class helicopter with its unparalleled performance. Photo © HAL.


The roll-out certificate of the 300th helicopter was handed over to Mr G. V. S. Bhaskar, Chief Executive Officer, Helicopter Complex by Mr Y K Sharma, Additional Director General (South Zone), Directorate General of Aeronautical Quality Assurance (DGAQA) at a programme held at HAL's Helicopter Division.
Mr Bhaskar said 'Rolling-out of 300th ALH is a testimony to the capabilities HAL has built over the years with concerted efforts of employees and customer support. "With more ALH getting inducted into the services our focus on customer support is ever increasing. With over 2,80,000 flying hours ALH has proven to be a multirole helicopter for Any Mission, Any Place, Any Time", he said.
Currently, HAL is producing 73 ALHs contracted for Army (41), Indian Navy (16) and Indian Coast Guard (16). Out of this, 38 ALHs have already been produced and the remaining will be completed by 2022.



EMBRAER ACHIEVES 250TH BUSINESS JET DELIVERY MILESTONE IN LATIN AMERICA WITH DELIVERIES TO TWO FIRST-TIME JET BUYERS



Embraer today announced the delivery of a Phenom 100EV and a Phenom 300E to two separate Brazilian customers, marking the company's 250th business jet delivery in Latin America. The Phenom 100EV was delivered to an undisclosed industrial company, which selected the aircraft to maintain crucial business operations during the COVID-19 pandemic. The Phenom 300E was delivered to AGROJEM, an agribusiness company.


"We are proud to deliver the ultimate experience in business aviation to two new valued customers from Embraer's home country of Brazil," said Michael Amalfitano, President & CEO of Embraer Executive Jets. "These deliveries are proof of the inherent value of business aviation, in that each company is purchasing their first business jet for the exclusive time efficiencies and cost savings, as well as the privacy, health and safety benefits."
"Due to our continuous expansion of operations, we made the decision to transition from a turboprop to the new Phenom 300E. With our previous aircraft, we flew 200 hours per year. Now, with the Phenom 300E, we expect to cover the same distance in just 120 hours per year, saving valuable time and resources," said José Eduardo Motta, CEO of AGROJEM. "The Phenom 300E is truly a time-saving machine. Beyond reducing our travel time, the aircraft also creates the opportunity for continuous connectivity and the seamless ability to work in transit."
A perfect distillation of the private jet experience, the Phenom 100EV is the most complete, single-pilot certified, entry-level jet in the industry. The aircraft features the tallest and widest cabin in its class, with the exclusive Oval Lite cross section, as well as the best baggage compartment in the category and an airstair typically seen only in larger categories of aircraft. Having delivered over 380 aircraft, the Phenom 100 is renowned for high utilization and low operating and maintenance costs, making it the ideal aircraft for first-time buyers.
The Phenom 300E is the fastest and longest-ranged, single-pilot certified, light jet in the industry. Capable of reaching Mach 0.80, the aircraft returns valuable time to its operator. The Phenom 300E offers unparalleled technology, comfort and performance, including the industry's first runway overrun awareness and alerting system (ROAAS), the best cabin pressurization in its class (6,600 ft. maximum cabin altitude) and a five-occupant range of 2,010 nautical miles with NBAA IFR reserves. With over 550 aircraft delivered, the Phenom 300 is the most successful business jet of the past decade.
The Phenom jets are a preeminent example of the benefits of business aviation, especially in the COVID-19 era. Not only will both aircraft deliver point-to-point transport for the missions of their companies, the Phenoms are equipped with exclusive features for a healthy travel environment. The air management system on the Phenoms entirely cycles the air onboard every 2 minutes and the interiors are designed with low-touch surfaces for the healthiest possible travel environment. Additionally, Embraer has tested and approved the use of MicroShield360 ? a preventative coating system that, when applied to aircraft interiors, continuously inhibits the growth of microbes on surfaces.



BELL APT 70 SUCCESSFULLY COMPLETES NASA'S SYSTEMS INTEGRATION AND OPERATIONALIZATION ACTIVITY



Bell Textron Inc., a Textron Inc. (NYSE: TXT) company, announced today the successful flight of the Bell Autonomous Pod Transport (APT) 70 as part of a joint flight demonstration with NASA. Bell was selected to participate in NASA's Systems Integration and Operationalization (SIO) activity in 2018, which includes multiple flight demonstrations focusing on different types of Unmanned Aircraft Systems (UAS) and their flight environments.

The objective of Bell's SIO demonstration was to execute a Beyond Visual Line-of-Sight (BVLOS) mission in an urban environment transitioning into and out of Class B airspace representing future commercial flights. Mission results will be used to evaluate and demonstrate Detect and Avoid (DAA) and Command and Control (C2) technologies for use in future certified operations in controlled and uncontrolled airspace. Data collected during the demonstration will be used to support future standards development and Federal Aviation Administration (FAA) certification guidelines.
Launching from Bell's Floyd Carlson field in Fort Worth, TX, the APT 70 flew a pre-programmed 10-mile circuit path along the Trinity River. Once armed from the ground control station, the APT 70 initiated a vertical take-off. The vehicle then rotated to fly on its wings where it became nearly silent to the ground below. The vehicle executed its mission profile at an altitude of 500 feet above ground level. The route included a road crossing and transition in and out of Class B airspace. Communication between the ground station and the aircraft was maintained through a redundant datalink. A prototype airborne detect and avoid system, along with visual observers, provided the remote pilot with awareness of air traffic in the vicinity and recommended flight manoeuvres.
Bell's technology partners for the demonstration include Xwing and the University of Massachusetts Amherst's Center for Collaborative Adaptive Sensing of the Atmosphere (CASA). Integrated onto the APT 70 is Xwing's airborne, multi-sensing detect and avoid system. Xwing's system comprises of radars, ADS-B, visual system and onboard processing to provide aircraft tracks and pilot alerts transmitted to the ground station. The APT 70 also includes CASA's intuitive, integrated display to provide pilots with local weather risk awareness and route-based weather alerts issued by their City Warn Hazard Notification System deployed in the DFW metroplex.
It is envisioned that in the future, an operational APT 70 could provide efficient, rapid and dependable transport for payloads up to 70lbs. The APT 70 is estimated to move three times as fast as ground transportation. The vehicle is capable of autonomous flight, automatically flying a programmed flight route and handling an array of contingency functions. Potential uses for the APT 70 include medical deliveries, third-party logistics, offshore delivery, humanitarian relief and many more.



EHANG TARGETS AERIAL LOGISTICS MARKET WITH EHANG 216L



The Chinese autonomous aerial vehicle (AAV) developer EHang has unveiled the EHang 216L, a new cargo drone derived from its flagship eVTOL air taxi. Targeted at short- to medium-haul logistics missions in both urban and rural areas, the EHang 216L will have a payload of 200 kilograms (440 pounds). Like the EHang 216 on which it is based, it is an eVTOL multicopter with eight arms and 16 independent motors and propellers.

"We're thrilled to unveil another new version of AAV following the EHang 216F," stated EHang founder and CEO Hu Huazhi in a press release. "The EHang 216L will meet the demand for heavy-lift AAVs for short-to-medium-haul aerial logistics. With increasing payloads and flight ranges, aerial logistics is expected to be one of the initial commercial applications of AAVs as it has higher efficiencies but lower emissions than the conventional ground transportation."
EHang has already received approval from the Civil Aviation Administration of China to use its "passenger-grade" AAV for a commercial logistics operation in Taizhou, south of Shanghai. The EHang 216L will allow the company to meet customer needs "in various aerial logistics use cases," Hu said.
EHang follows Germany's Volocopter in adapting a passenger-carrying eVTOL multicopter for cargo missions. Volocopter last year announced development of the VoloDrone, which is also targeting a 200-kg payload.



QUEENSLAND TO ASSEMBLE BOEING'S FIRST AUSTRALIAN-DESIGNED, DEVELOPED UNMANNED AIRCRAFT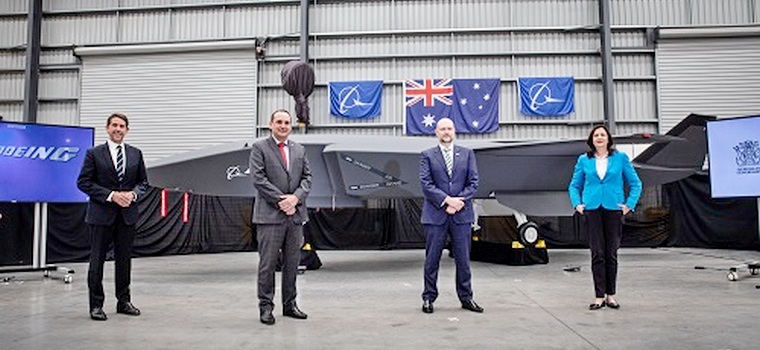 Queensland is poised to take another bold step in aerospace and advanced manufacturing with an historic opportunity to be the final production home for unmanned defence aircraft - the first military aircraft to be designed, engineered and manufactured in Australia in more than 50 years. Photo © Boeing.

The unmanned teaming aircraft is Boeing's first military aircraft to be designed and developed outside the U.S and uses artificial intelligence to extend the capabilities of manned and unmanned platforms.
The first aircraft prototype, called the Loyal Wingman, was unveiled with the Royal Australian Air Force in May this year.
Treasurer Cameron Dick said the Boeing partnership demonstrated the Palaszczuk government's commitment to advanced manufacturing. "Manufacturing is a vital part of the Queensland economy, which is why supporting manufacturing is one of the centrepieces of our Unite and Recover Economic Recovery Plan," the treasurer said.
Boeing has 1,700 staff in Queensland and supports 400 Queensland-based suppliers.




MEXICO-SAN PEDRO HUAMELULA, OAXACA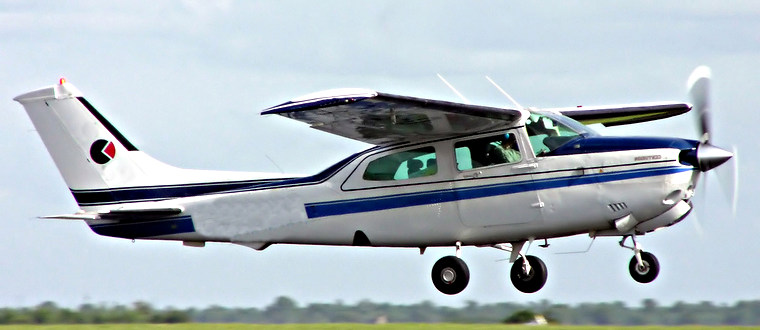 An empty Cessna T210N Turbo Centurion II washed ashore on a beach in San Pedro Huamelula, Oaxaca, Mexico. Speculation is that It was most probably used for some kind of illegal activity. Some reports state the pilot of the plane had to make an emergency landing and that the occupants fled the scene. File Photo. Not the accident aircraft.

Armenia, near Martuni: An Antonov An-2 operated by the Azerbaijani Border Guards was allegedly shot down in the military conflict between Armenia and Azerbijan. Armenia claims the aircraft was Azerbaijani, while Azerbaijan refuted these claims. The An-2 is said to be operational by the Azerbaijani border guards.
USA, South of Hummel Field Airport Saluda, VA: An Airdrome Aeroplanes Fokker DR.1 replica first World War operated by the Forgotten Heroes Foundation following a loss of engine power shortly after take-off from Hummel Field Airport clipped powerlines and impacted the terrain south of the airfield during the ensuing forced landing. The biplane came to rest partially inverted, sustaining substantial damage. The sole pilot onboard was not injured.
USA, near Green Sea Airport, Green Sea, SC: A Beechcraft V35 Bonanza with two on board impacted heavily wooded terrain in Nichols, Horry County, near Green Sea Airport. The aircraft sustained substantial damage and the two people onboard received non-life-threatening injuries.
USA, Fairways Airport, Oregon City, OR: A Piper PA-28-140 Cherokee experienced a loss of directional control and subsequent runway excursion upon landing at Fairways Airport (OG20), Oregon City, Oregon. The airplane sustained substantial damage upon impact with a hangar structure while the sole pilot onboard was not injured.
Paraguay, Chaco, Mariscal Estigarribia: The wreck of a burned Cessna (type unknown) that had crashed in the vicinity of Mariscal Estigarribia was found by law enforcement officers. A deceased person, suspected to be the pilot, was found near the plane. Evidence was also found that the aircraft was used for transporting drugs.




28 September 1928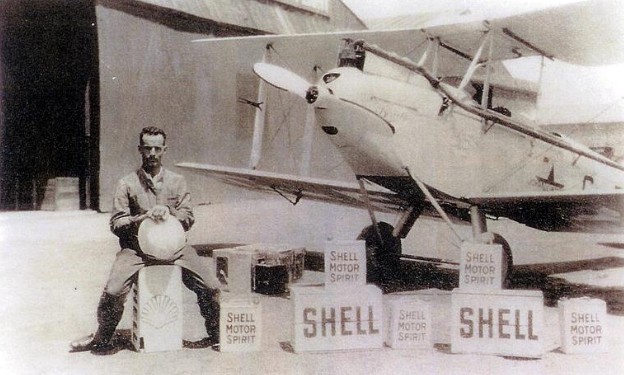 Lieutenant Dick Bently of the South African Air Force arrives in South Africa completing the first solo flight there from England. He had left London on the 1st of September. Photo © Wikipedia

'Dick' was a South African Air Force instructor at Roberts Heights, the headquarters of the S.A.A.F in Pretoria and was an adopted South African, born in England. He had also spent about three years in Canada. He was awarded the Britannia Trophy for the most meritorious performance of the year.
Lady Bailey christened the Moth at Stag Lane with the name of 'Dorys', after his then fiancée. The aeroplane was a standard production model, the only change being an extra fuel tank instead of the passenger's seat.
Lieutenant Dick Bently spent time in the Cape where he also got married. On the 3rd of March he and his bride left Cape Town for the UK arriving at Croydon with his new wife, Dorys, on 12 May 12.
He then became the first pilot to fly to Cape Town from England and back in a light aeroplane- the return flight was his "admirable method of spending a honeymoon".
PLEASE GO TO
www.youtube.com/channel/UCCuRVZAGodT6sztTeXBGeMw
and subscribe to our YouTube channel