Compiled by Willie Bodenstein




QATAR AIRWAYS SIGNS INTERLINE AGREEMENT WITH AIRLINK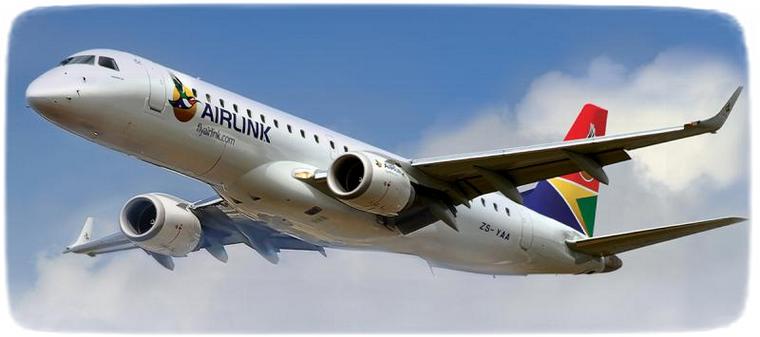 Qatar Airways is pleased to announce it has signed an interline agreement with Airlink, further expanding its presence in Southern Africa as the largest carrier to operate from the region. The agreement with Airlink will provide passengers seamless connectivity via Cape Town, and Johannesburg to more than 20 regional destinations in Southern Africa including; Gaborone, Maun, Tete, Port Elizabeth, Lusaka, Harare and Victoria Falls.
Qatar Airways' passengers will benefit from access to more than 25 domestic destinations via the most on time South African airline for 2020 as measured by the Airport's Company of South Africa.
Qatar Airways Vice President Africa, Mr. Hendrik Du Preez, said: "As the most connected airline during the pandemic with a network that never fell below 30 destinations, we strive to continue to offer more flexibility and options for our passengers. We are delighted to sign this interline agreement with Airlink to further expand our network in the region connecting passengers to more than 25 domestic and more than 20 regional destinations. With the borders in South Africa being closed for five months, we are thrilled to re-enter the market with additional connections in South Africa and beyond."
Airlink CEO, Mr. Rodger Foster added: "We are proud and excited about our new interline commercial agreement with Qatar Airways. We have a deep respect for Qatar Airways, its values and its global reach. We are confident that the relationship will deliver enhanced travel options to customers given the designed interconnectivity that will be enabled at OR Tambo International Airport and Cape Town International Airport. Airlink's offering of connectable destinations includes most key points within Southern Africa such as; Cape Town, Durban, Port Elizabeth, East London, Bloemfontein, Harare, Lusaka, Maputo, Gaborone, Windhoek, among many others".
Qatar Airways becomes the first global carrier to operate Honeywell's Ultraviolet (UV) Cabin System, further advancing its hygiene measures onboard. In clinical tests, UV light has been shown to be capable of inactivating various viruses and bacteria when properly applied. In July, Qatar Airways further increased its health and safety measures onboard by introducing new personal protective equipment (PPE) for customers and cabin crew. The airline's robust measures included offering face shields to all passengers, in addition to a disposable protective gown for cabin crew, which is fitted over their uniforms, in addition to safety glasses, gloves and a mask.
Onboard, all Qatar Airways passengers are provided with a complimentary protective kit. Inside a ziplock pouch, a single-use face mask, large disposable powder-free gloves and an alcohol-based hand sanitiser gel are offered. Business Class customers also receive an additional 75ml sanitiser gel tube. In addition, for aircraft equipped with Qsuite, Qatar Airways' award-winning business seat, Business Class customers are offered even greater privacy with sliding partitions and fully closing doors as well as an option to display a 'Do Not Disturb (DND)' indicator if they wish to limit their interactions with cabin crew.
Since the start of the COVID-19 crisis, the airline has also applied other additional health and safety measures on-board its flights. Business Class meals are served covered on a tray instead of a table set up and a cutlery wrap is offered to passengers as an alternative to individual cutlery service, in an effort to minimise contact between crew and passengers. Qatar Airways has also introduced single-use menu cards and sealed refreshing wipes. Economy Class meals and cutlery are served sealed as usual and menu cards have been temporarily discontinued. All social areas onboard the aircraft have been closed adhering to social distancing measures.
HIA, the airline's hub in Doha, has also introduced UV-C disinfectant robots which are fully autonomous mobile devices emitting concentrated UV-C light and are deployed in high passenger flow areas to reduce the spread of pathogens. The Oryx Airport Hotel at HIA has also implemented UV-C light to monitor and ensure a thorough cleaning process across all rooms, using a pen only visible under UV light to mark frequent touchpoints. The marked areas undergo the highest levels of sanitisation before being checked and analysed, allowing the hotel management to further enhance its cleaning techniques and standards.
In addition, HIA has implemented stringent cleaning procedures and applied social distancing measures throughout its terminals. All passenger touchpoints are sanitized every 10-15 minutes and every boarding gate and bus gate counter is cleaned after each flight. Hand sanitizers are provided at immigration and security screening points.
The national carrier of the State of Qatar now operates over 650 weekly flights to more than 90 destinations, providing more flexible travel options to more global destinations than any other airline. A multiple award-winning airline, Qatar Airways was named 'World's Best Airline' by the 2019 World Airline Awards, managed by the international air transport rating organisation Skytrax. It was also named 'Best Airline in the Middle East', 'World's Best Business Class', and 'Best Business Class Seat', in recognition of its ground-breaking Business Class experience, Qsuite. It is the only airline to have been awarded the coveted "Skytrax Airline of the Year" title, which is recognised as the pinnacle of excellence in the airline industry, five times. Its home and hub, HIA, was recently ranked 'Best Airport in the Middle East' and 'Third Best Airport in the World' by the Skytrax World Airport Awards 2020.
Airlink is a privately-owned regional airline serving a comprehensive network of smaller destinations throughout Southern Africa. We are now operating independently under our own unique 4Z flight code offering more freedom, more choices and more travel opportunities. When you see the sunbird icon on our aircraft, think Airlink. You'll know that you're travelling with Southern Africa's largest (measured by flight movements) independent airline. Airlink has more than 50 commercial jetliners operating throughout Southern Africa. Last year, we carried 2 million customers on more than 63 000 flights, on 55 routes to 39 destinations in nine African countries and St Helena Island. Visit
www.flyairlink.com

FINANCIAL AID, COVID-19 TESTING KEY TO AVIATION'S SURVIVAL IN SOUTHERN AFRICA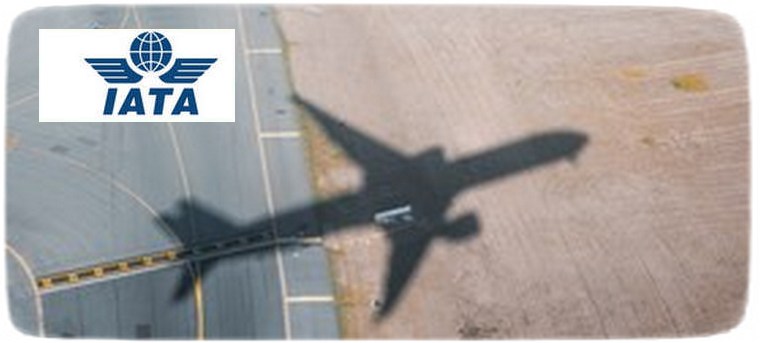 The International Air Transport Association (IATA) outlined the key priorities to ensure the long-term sustainability of aviation in Southern Africa as the industry continues to suffer from the devastating effects of the COVID-19 pandemic and associated travel restrictions:
Ensuring urgent government relief is provided to the air transport industry and that pledged funds from international and pan-African organizations reach those in need and accelerating the restart of aviation by replacing quarantines with testing.
Airline revenues from Southern African countries are forecast to decline by 60% in 2020 and the number of passengers to fall by 58%. Four airlines in the region have entered administration since the crisis began. Without urgent government relief, more carriers and their employees are at risk, as is the wider African air transport industry, which supports 7.7 million jobs on the continent.
"Air transport and the industries it supports provide millions of jobs and millions of US dollars in economic activity in Southern Africa. It is crucial that this sector gets the help it needs to survive and be able to sustain a recovery. To date, South Africa, is the only country in Southern Africa that has committed to providing direct financial support to aviation," said Sebastian Mikosz, IATA's Senior Vice President, Member and External Relations.
Addressing the Airlines Association of Southern Africa (AASA) 2020 virtual annual general meeting, Mikosz noted that over US$30 billion in financial support for air transport and tourism has been pledged by international finance bodies and other institutions, including the African Development Bank, African Export Import Bank, African Union and the International Monetary Fund. However, far too little of it has reached its intended recipients owing to overly complex application and creditworthiness processes and conditions to secure finance.
"We recognize that these organizations have a responsibility to ensure this aid is well spent. Nevertheless, financial bottlenecks need to be urgently unblocked so that the money can flow quickly and reach intended participants to prevent more airline closures and job losses," said Mikosz.
Mikosz also urged governments and health authorities in the region to cooperate to replace quarantine restrictions-which are stifling demand for travel and inflicting further damage on air transport and tourism businesses-with COVID-19 testing to restart air travel safely.
While many of the countries in Southern Africa are re-opening their borders to regional and international air travel, in Rwanda, Seychelles and Namibia passengers are still subject to a mandatory quarantine. These measures effectively stop people from travelling. IATA is calling for the systematic testing of passengers before departure without the need for quarantine on arrival. This will enable governments to safely open borders while balancing social and economic considerations and will better support recovery efforts.
"If we cannot restart the air transport system in a coordinated, efficient and consistent fashion, we will not be able to restore the much-desired confidence that would see the return of demand across the entire travel and tourism value chain. This will result in many more livelihoods being lost and further economic decline along with hardship and poverty," said Mikosz.
SAS TAKES DELIVERY OF ITS FIRST A321LR USING SUSTAINABLE JET FUEL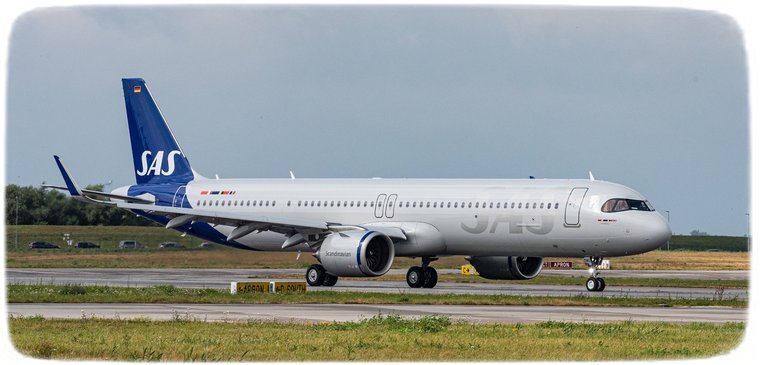 Scandinavian carrier SAS has taken delivery of its first of three A321LR on lease from Air Lease Corporation (NYSE: AL), becoming the newest operator of the most efficient long-haul single aisle aircraft. The A321LR is powered by CFM Leap-1A engines.
The delivery flight from Airbus Hamburg to its home base in Copenhagen uses a 10 percent sustainable jet fuel blend. The initiative is part of SAS's commitment to reducing its carbon footprint and Airbus' objective to contributing to the aviation sector's ambitious decarbonisation targets. Airbus is the first aircraft manufacturer offering customers the option of receiving new jetliners with sustainable fuel. Such delivery flights have been available since 2016.
SAS's A321 features a modern and highly comfortable three-class cabin layout with 157 seats (22 "SAS Business" class, 12 "SAS Plus" class and 123 "SAS Go" class seats). The airline plans to deploy the aircraft from the Nordic countries on transatlantic routes.
The A321LR, a member of the A320neo Family, delivers 30 percent fuel savings and nearly 50 percent reduction in noise footprint compared to previous generation competitor aircraft. With a range of up to 4,000nm (7,400km) the A321LR is the unrivalled long-range route opener, featuring true transatlantic capability and premium wide-body comfort in a single aisle aircraft cabin.
The airline operates an Airbus fleet of 76 aircraft comprising 63 A320 Family, 9 A330 Family aircraft, and four new generation aircraft A350 XWB.
At the end of September 2020, the A320neo Family had received 7,450 firm orders from over 110 customers worldwide.


INTERNATIONAL RIVALS OVERTAKING HEATHROW IS AN EARLY WARNING OF BRITAIN'S ECONOMY FALLING BEHIND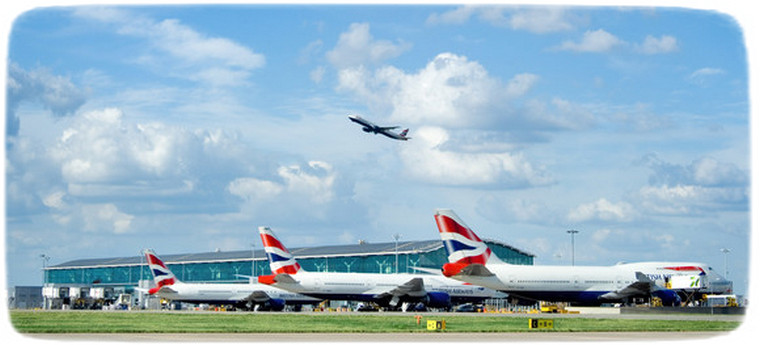 August passenger demand down 81.5% compared to previous year, with 1.4m people travelling via Heathrow - less than a fifth of what is usually seen in the summer getaway. Long haul markets, which are critical for UK exporters and a main source of inbound tourism, students and investment, remain closed by Government's 14 day quarantine policy. North American passenger numbers are down by more than 95% compared to last year.
Heathrow cargo was down 34.2% (to 88 metric tonnes) compared with last year, with more businesses struggling to get their products to markets as government restrictions have severed air links. This decrease is despite more dedicated cargo flights coming into the airport this August - 1,923 - than last year - 218.
More than 30 airports are already using testing as a safe alternative to 14-day quarantine and getting their economies moving - Frankfurt airport has overtaken Heathrow, an early warning that Britain's economy will fall behind if we don't protect our global trading network.
Heathrow has now trialled three rapid point of care testing solutions and has a facility for testing passengers on arrival. The airport is ready to go on testing and is waiting on government to make a decision.
Heathrow urges the government to introduce testing as an alternative to 14-day quarantine to protect millions of jobs across the UK and to kickstart the economic recovery. A robust testing regime should form part of a suite of measures as no one action in the fight against Covid-19 can be seen as a silver bullet.
"Britain's economic recovery is falling behind. Heathrow's traffic figures for August demonstrate the extent to which quarantine is strangling the economy, cutting British businesses off from their international markets and blocking international students, tourists and investors from coming here to spend money. The government has announced it is looking at the options for reducing quarantine for passengers who test negative for Covid-19 - but ministers urgently need to turn words into action. Every day of further government delay costs British jobs and livelihoods."

HAMAD INTERNATIONAL AIRPORT (HIA) HAS REVEALED PLANS FOR ITS SECOND EXPANSION PHASE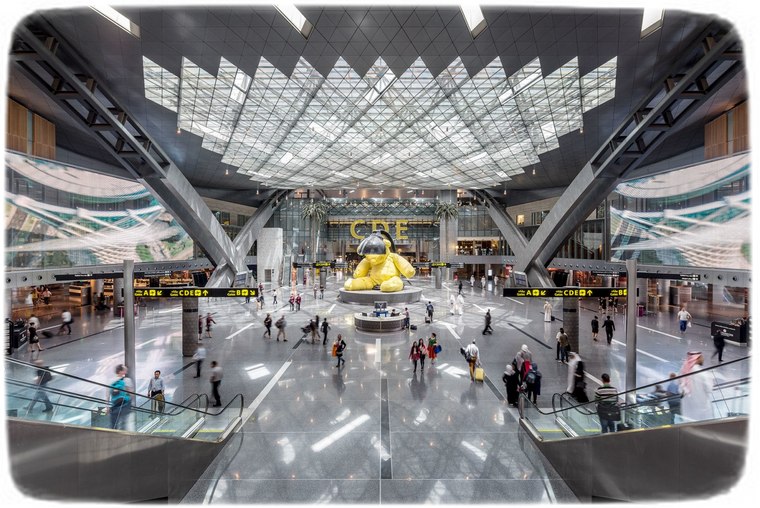 Hamad International Airport (HIA) has revealed plans for its second expansion phase to an international audience of real estate investors at Cityscape Qatar, which is taking place from 22 to 24 October in Doha. HIA's expansion project will feature a spectacular 10,000 sqm indoor tropical garden in a central concourse as well as a 268 sqm water feature which will be the focal point of the expansion project.
The second phase of HIA's expansion consists of Phase A and B. Phase A of the current expansion will comprise of the central concourse linking concourses D and E. Construction is to commence by early 2020 and will increase the airport's capacity to more than 53 million passengers annually by 2022. Phase B, which will be completed after 2022, will extend concourses D and E to further enhance the airport's capacity to more than 60 million passengers annually.
The expansion plan also includes 11,720 sqm of landscaped retail and F&B space, which will enhance the multi-dimensional offerings of the five-star airport by integrating world-class art collection and refreshing environment of lush greenery with contemporary retail and dining concepts among other leisure attractions and facilities under one expansive terminal.
HIA will also deliver 9,000 sqm of world-class Al Mourjan lounge located above the retail space with dramatic views looking towards the tropical garden. The lounge will include additional spas, gymnasiums, restaurants and business centres as well as other passenger facilities.
The flora for the indoor tropical garden will be brought in from sustainable forests from around the world. Designers have developed a column-free, long-span 85m grid shell roof with performance glass to control and filter the light required for the trees to acclimatize to the internal conditions of the terminal and grow throughout the life of the airport.
Other significant features include a new transfer area which will help shorten passengers' connection times and will improve their overall transfer experience at HIA as well as the central concourse that will accommodate nine additional wide-body aircraft stands.
HIA expansion will also see the construction of a new cargo terminal that will increase capacity handled to an estimated 3.2 million tons per year. The state-of-the-art terminal is slated to be ready by 2023 and will be a multi-level facility with 85,000 sqm building footprint, across three levels as well as three mezzanine levels providing approximately 323,000 sqm of gross floor area.
HIA was ranked as the fourth-best airport in the world and the best airport in the Middle East at the SKYTRAX World Airport Awards 2019, is now in its sixth year of operations. It has served over 187 million passengers at its state-of-the-art terminal since opening in 2014 to date. HIA is currently a candidate for "World Best Airport" for the SKYTRAX World Airport Awards 2020.

AIRBUS DELIVERS A320 FAMILY MSN10,000 TO MIDDLE EAST AIRLINES


Middle East Airlines (MEA) has taken delivery of Airbus' A320 Family aircraft with manufacturer serial number 10,000. MSN10,000 is the third A321neo to join the all Airbus MEA fleet, taking the fleet size to 18 aircraft. MEA received its first A321neo aircraft earlier in 2020 and will be taking delivery of another six A321neos over the coming months.
MEA took on MSN5,000 in 2012, after 23 years of Airbus A320 Family production. The next 5,000 took just another eight years to mark this significant MSN10,000 milestone - again with MEA. This achievement is a testimony of the industrial advancement and capabilities by Airbus and the popularity of the latest, even more efficient NEO version of the aircraft.
The airline's A321neo is powered by Pratt & Whitney's PurePower PW1100G-JM geared turbofan engines and is configured in a comfortable two-class layout with 28 seats in Business and 132 seats in Economy Class. It is also equipped with the latest generation in-flight entertainment system and high-speed connectivity. Incorporating the latest engines, aerodynamic advances, and cabin innovations, the A321neo offers a reduction in fuel consumption of 20% as well as a 50% noise reduction.

VIRGIN ATLANTIC INTRODUCES ON SITE PRE-FLIGHT COVID-19 TESTING TRIAL FOR CREW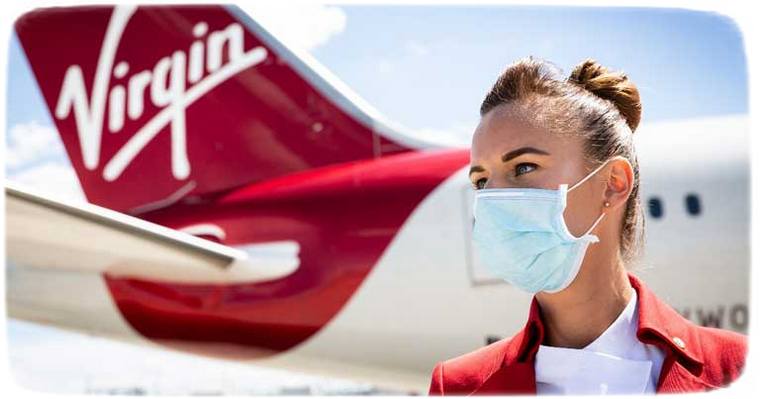 The airline is the first in UK to introduce a rapid point of care pre-flight Covid-19 testing trial for cabin crew and pilots, taking every precaution to protect the health of its customers and people. The airline will ensure that the testing programme complements NHS Lighthouse Lab-based testing and does not compete for, nor divert, vital gold standard NHS testing resources.
Virgin continues call for UK and US governments to introduce a pre departure testing solution to remove quarantine and minimise travel restrictions, in order to open up the skies, support economic recovery and protect 500,000 UK jobs reliant on travel and tourism.
Virgin Atlantic has announced that it is the first UK airline to introduce Covid-19 pre-flight testing at its Heathrow base for its cabin crew and pilots. Launched on the 30th September on flights to Shanghai and Hong Kong, the airline plans to extend the trial to Barbados and select services later in October, before a wider roll out to test every operating crew at least once per month.
In partnership with GeneMe UK, official distributor of the FRANKD test, the airline trial is offering crew and pilots a rapid Point of Care Covid-19 RT LAMP test. In independent laboratory tests, FRANKD is shown to be 100% specific and 97% sensitive to detecting SARS-CoV-2. Through integration with the digital ID platform Yoti, the test process is fast, secure, paperless and does not require a lab. After a swab is taken on site, results are processed and delivered on the Yoti app within 30 minutes.
The health and safety of customers and crew remains Virgin Atlantic's number one priority, with the testing trial forming part of extensive measures already in place to ensure our customers fly safe and fly well. The airline has introduced meticulous cleaning measures, disinfecting the aircraft before each flight, using hospital grade, registered disinfecting product, tested to be highly effective against viruses as well as fogging (electrostatic spraying) of high-grade disinfectant in all our cabins before every flight.?? A
All air?on board is filtered?through highly effective High Efficiency Particulate Air (HEPA) filters that remove dust, allergens, bacteria, viruses and other particles from cabin air (testing shows a removal efficiency of 99.999%), with vertical air flow, refreshing cabin air completely every 2-3 minutes.??
Individual?Health?Packs?are given to all customers travelling for all customers,?containing medical grade face masks, hand sanitizer and?surface wipes. While the on-board service is adjusted, customers can expect an excellent experience in all cabins. For pre-flight peace of mind, Virgin Atlantic has also introduced complimentary Covid-19 global insurance cover for all bookings. The cover will apply to all existing and new bookings, travelling from 24 August 2020 up until 31 March 2021.

HEATHROW TESTING TASKFORCE IS GIVEN 1ST NOVEMBER DEADLINE TO SAFEGUARD THE ECONOMY AND THOUSANDS OF JOBS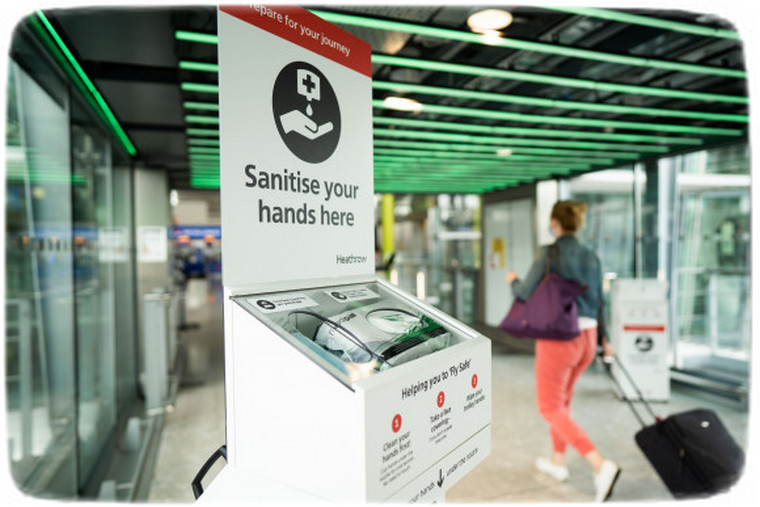 Traffic fell in September, with a loss of 5.5 million passengers over the course of the month. Just over 1.2 million passengers travelled through Heathrow in September, down 82% compared to 2019.
Most travel is to the remaining European destinations on the UK's travel corridors list. However, the number of countries on this list has steadily declined since its launch, with 61 countries now requiring a 14-day quarantine period.
Long-haul business travel, which is vital for the UK's economic recovery, continues to be restricted by international border closures and a lack of testing. York Aviation estimates that the UK economy is losing £32m a day because air travel with the US is effectively closed
Cargo volumes, which are normally carried in the hold of passenger planes, fell by 28.2% compared to the same time last year, due to the lack of long-haul flights. Heathrow handles 40% of UK exports and supply chain, so this is a good barometer of the health of the UK economy.
Last week, the government announced the creation of a 'Global Travel Taskforce' jointly chaired by the Secretaries of State for Transport and Health and Social Care. The taskforce will consider how testing could be introduced to safely reduce the length of quarantine.
Heathrow CEO, John Holland-Kaye, said: "The government's Global Travel Taskforce is a great step forward, but needs to act quickly to save the millions of UK jobs that rely on aviation. Implementing "test and release" after 5 days of quarantine would kick start the economy. But the government could show real leadership by working with the US to develop a Common International Standard for pre-departure testing that would mean that only Covid-free passengers are allowed to travel from high risk countries."

INSIDE RYANAIR PODCAST TAKES OFF - EUROPE'S FAVOURITE AIRLINE LAUNCHES EAR POPPING NEW BUSINESS & AVIATION FOCUSED PODCAST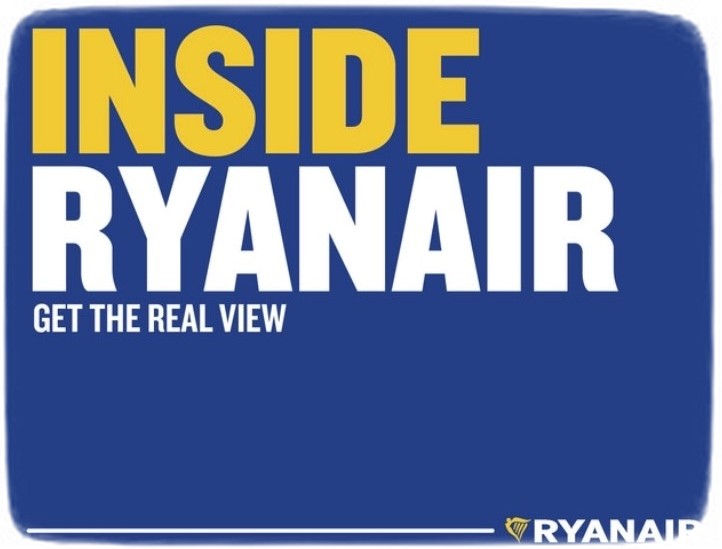 Ryanair, Europe's No. 1 airline, announced the launch of its new podcast - Inside Ryanair. If you're intrigued by the inner workings of a world-leading airline, wondered how Ryanair can sell seats for less than Ä10 to some of Europe's most wish-listed destinations, want an insight into how the Max will play a key role in Ryanair's future growth, or what actions they are taking to reduce its CO2 emissions, then scroll no further than Inside Ryanair - the brand-new six-part business and aviation focused podcast that takes a deep dive into Europe's favourite airline, discusses topical news stories and provides an insight into some frequently asked questions about Ryanair.
Hosted by Piaras Kelly and Mark Duffy, each episode of Inside Ryanair will kick-start with a chat around interesting news topics from recent days before welcoming a different guest each week from across the business.
Week one sees the hosts engage in an in-depth discussion with Ryanair DAC CEO Eddie Wilson. Eddie discusses his experiences of working for Ryanair for over 20 years, with some stories and insight from inside the Ryanair offices. Eddie also gives a look back on his first full year in the CEO role, how he has transitioned to being in charge and the challenges he's faced so far while also giving an outlook on the future of the business.
Inside Ryanair was launched on 12 October and each episode will be approx. 40 mins in length. New episodes will drop every week thereafter.
QATAR AIRWAYS ANNOUNCES FIFTH NEW DESTINATION IN 2020 AND FURTHER EXPANDS U.S. NETWORK WITH LAUNCH OF FLIGHTS TO SAN FRANCISCO STARTING 15 DECEMBER



As Qatar Airways continues to rapidly rebuild its network across the globe and in the U.S., the airline has announced it will operate four weekly flights to San Francisco - the fifth new destination launched by the national carrier of the State of Qatar since the start of the pandemic - from 15 December 2020. The San Francisco service will be operated by Qatar Airways' state-of-the-art Airbus A350-900 featuring 36 seats in the award-winning Qsuite Business Class and 247 seats in Economy Class with passengers enjoying free Super Wi-Fi broadband internet until January 2021.
Qatar Airways Group Chief Executive, His Excellency Mr. Akbar Al Baker, said: "We are thrilled to welcome San Francisco as our newest destination and our ninth current gateway in the U.S. As we navigate the crisis, we have made it a priority to not only reinstate our existing destinations and be the airline travellers can rely on, but to also grow our network and increase connectivity with new and relevant destinations for our customers to enjoy.
"As the gateway to Silicon Valley and the vibrant tech economy, the San Francisco Bay Area is a globally important destination, both from a business and leisure perspective. Populated with many people wanting to visit friends, families or business partners overseas, Qatar Airways is perfectly positioned as the reliable airline partner to enable traffic in and out of the area. We are excited as we launch this new destination making it easier for our passengers to reunite with their loved ones, having taken more than 220,000 Americans home to the U.S. via scheduled and chartered flights amidst the pandemic."
Business Class passengers on this flight can enjoy the award-winning Qsuite business class seat with its enhanced privacy, including sliding privacy doors and the option to use a 'Do Not Disturb (DND)' indicator. The Qsuite seat layout is a 1-2-1 configuration, providing passengers to the Middle East and beyond with the most spacious, fully private, comfortable and social distanced business class product in the sky.
The addition of San Francisco will build onto Qatar Airways' current service to some of the most vibrant cities in the U.S., including Boston (BOS), Chicago (ORD), Dallas-Fort Worth (DFW), Houston (IAH), Los Angeles (LAX), New York (JFK), Philadelphia (PHL) and Washington, D.C. (IAD). By mid-December, the carrier will fly 55 weekly flights to nine destinations in the U.S. connecting onwards to hundreds of American cities through its strategic partnerships with American Airlines and JetBlue.
The new Qatar Airways service will offer excellent connections from the U.S. to global destinations in Africa, India (subject to NOTAMS), Nepal, Pakistan and South Africa among others via the best, most customer-friendly airport in the Middle East that consistently leads the way in safety and security measures.
The addition of flights to San Francisco will add a new route to the Qatar Airways Cargo network, bringing its total of U.S. destinations to 11. The new service will greatly support the Californian economy by adding 60 tonnes of belly hold capacity each week, each way, by the world's largest cargo operator.
According to the latest IATA data, Qatar Airways became the largest international carrier between April to July by fulfilling its mission of taking people home. This enabled the airline to accumulate unmatched experience in carrying passengers safely and reliably and uniquely positioned the airline to effectively rebuild its network.
Qatar Airways' variety of modern fuel-efficient aircraft has allowed the airline to continue flying by offering the right capacity in each market. Due to COVID-19's impact on travel demand, the carrier has taken the decision to ground its fleet of Airbus A380s as it is not commercially or environmentally justifiable to operate such a large aircraft in the current market. The airline's fleet of 49 Airbus A350 and 30 Boeing 787 are the ideal choice for the most strategically important long-haul routes, including those in the U.S.
COVID-SAFE AUSTRALIAN FIRST MEANS PERTH AIRPORT IS "READY TO GO".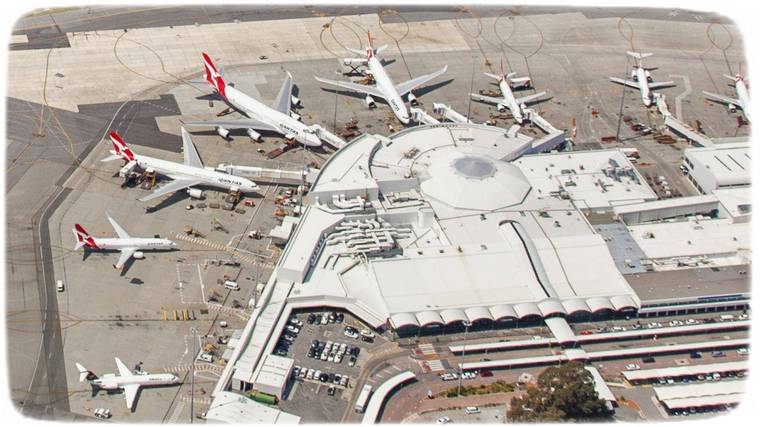 Perth Airport's efforts to keep WA's crucial FIFO workforce flying during a global pandemic have seen it become the first Australian airport to be receive a new global Covid-safe airport rating. The new "Airport Health Accreditation" rating is a global scheme launched by the Airport Council International to ensure Covid-safe practices are robust and consistent around the world. The accreditation process examines a wide range of airport practices covering critical areas such as cleaning and disinfection, passenger flows, security screening, physical distancing and emergency processes.
Perth Airport is one of only a handful of airports around the world to have secured accreditation.
Perth Airport CEO Kevin Brown said the recognition would give governments, airlines and passengers greater confidence that air travel will be Covid-safe. "This rating means that Perth Airport is prepared and ready to go as soon as travel restrictions are eased or lifted," Mr Brown said. "It means that the processes and measures we have put in place with the help of health officials, the mining sector and our airline partners are world class."
"Following the Covid-19 outbreak, it was critical that Perth Airport remained operational 24/7 to service the FIFO flights that drive our resources sector, along with freight services and repatriation flights. It was a steep and fast learning curve but the measures we implemented have helped the resources sector remain Covid free. We have had more than 1.5 million intrastate passengers since March and the overwhelming majority of these would have been FIFO workers. We've been able to help keep them safe and the community can have the same confidence that we are ready and prepared to keep them safe too once normal travel resumes."
Chief Commercial Officer Kate Holsgrove said there would be an increasing focus on a touch-free airport experience. "We've increased public messaging about social distancing and other hygiene measures and introduced touch-free hand sanitisers in our terminals," Ms Holsgrove said. "The future will be all about reducing the number of human touchpoints for passengers. We've already achieved that with our long-term parking bookings and we are investing in new self-service check-ins for international flights which will have biometric capabilities. "We also continue to work closely with our partners including airlines, retailers, and food and beverage outlets and car rental operators to help ensure their workers and customers are Covid-safe."


PLEASE GO TO
www.youtube.com/channel/UCCuRVZAGodT6sztTeXBGeMw
and subscribe to our YouTube channel