Compiled by Willie Bodenstein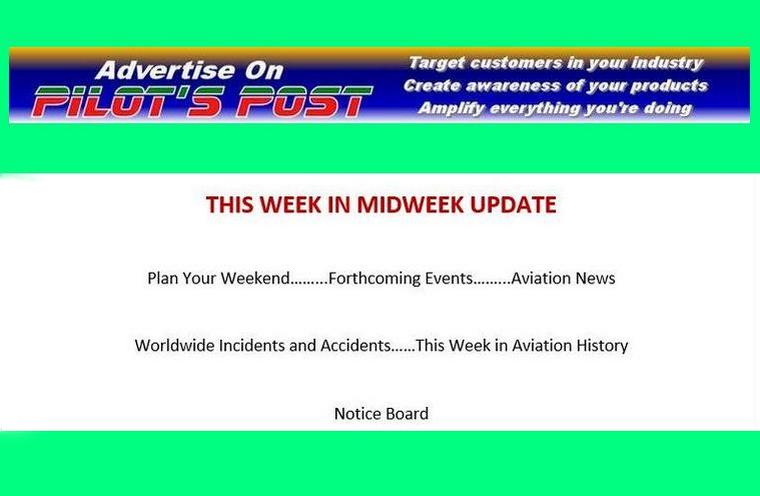 COVID 19 REGULATIONS, INITIATIVES AND AEROCLUB NEWS





AERO CLUB CENTENARY YEARBOOK PRE-ORDER FORM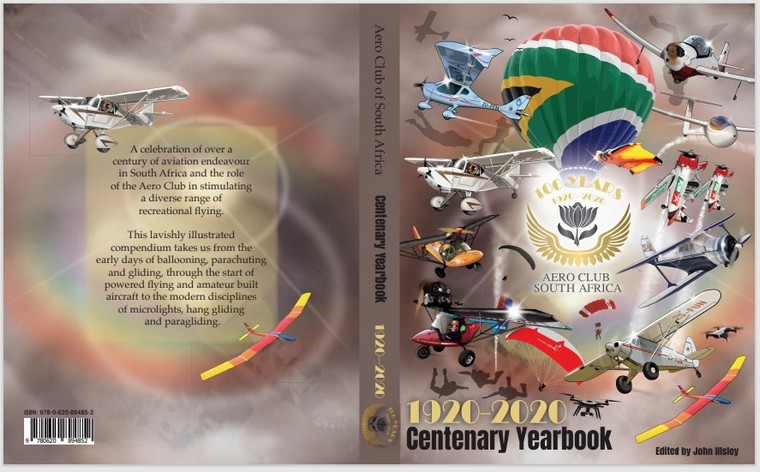 The Aero Club of SA is taking pre-orders for the Centenary Yearbook, to assess the demand for a print run. It will be in the form of a hard & soft cover version as well as a limited-edition leather-bound book on request. Details of the book are available on the Aero Club Website.

Indicative Pricing: - Hard Cover Book - R 400 - Soft Cover Book - R 300 - Leather Bound Book - Add +/- R 200 for Novalite & R 500 for Leather. Get your copy by either collecting at the Rand Airport Aero Club office, or door to door courier service anywhere in SA. Courier costs will range between R 100 to R 130 per book dependent on location. Volume purchases are also available should this be required. Once you have registered for a pre-order, and our print run is complete, the Aero Club will send an invoice for payment, which once received will have the book dispatched.

To get your pre-order secured, please go to this link. Centenary Yearbook Order Form

https://docs.google.com/forms/d/e/1FAIpQLSfPs1vbZM4-Qcn5LZrK3dkWaoYj7PBtLXmaNM3TP9tUm4vsSA/viewform

If you are not a member and wish to join the Aero Club and any of its sections, feel free to do so http://www.aeroclub.org.za/member-renewals-and-new-memberships/






The following events will to take place under the Covid19 laws controlling the number of people congregating together and are therefore not open to the general public.

24 OCTOBER
Silver Creek Gorge Fly-in Pancake Day
Runway 0826 in use. Be aware of possible game on runway.

24 AND 25 OCTOBER
SAC North West Regionals at Klerksdorp airfield
Contact Annie Boon E-mail: chunge@mweb.co.za

31 OCTOBER
Spot Landing Training - Brakpan Airfield - FREE
Come and learn how to do spot landings - The South African Protea Team members will be your instructor and trainers.
Maurtiz Du Plessis - 3rd Place World Champion
Ron Strik - 1st World Champion
Hans Schwebel - RSA National Champion 2017
Jonty Esser - RSA National Champion 2018
Mary de Klerk
Frank Eckard
Thys van der Merwe
You will learn how to set up your aircraft to land in all configurations
We will be flying at Brakpan in groups of 4 (4 aircraft in the circuit at a time) with each doing four landings.
If you need more information, please call Jonty on 0828559435





31 OCTOBER
You are invited to attend the Krugersdorp Flying Club, Breakfast. Food stalls will be available for breakfast and coffee. Fibez, a live retro radio station will be broadcasting their morning show live from the clubhouse.

3 NOVEMBER
EAA Chapter 322 AGM Dickie Fritz MOTH Hall as well as via Zoom
Contact Neil Bowden Cell: 084 674 5674 E-mail: neil1@telkomsa.net

6 - 8 NOVEMBER
Pretoria Radio Flyers Jet Rally, EDF and Turbine Weekend. Breakfast and lunch stall and beer tent after 15h00. Camping and safe trailer storage. Contact Emil 082 96 22 33 4

6 NOVEMBER
The Children's Flight at Orient Airfield

7 NOVEMBER
Hellivate Helicopter Olympics at Krugersdorp





7 NOVEMBER
SAPFA Spot Landing and SA Landing Championships - Brakpan Airfield
We will be flying at Brakpan in groups of 4 (4 aircraft in the circuit at a time) with each doing four landings.
Your will be scored on 4 different landing configurations
Landing 1 - Power on configuration of your choice
Landing 2 - Power on without flaps
Landing 3 - Glide approach configuration of your choice (1000 foot abeam the bingo landing line on downwind close power and glide in.
Landing 4 - Obstacle 2m high 100m from bingo line configuration of your choice (Sportsman Class will not be doing this one)
For more information please call Jonty on 0828559435

7 NOVEMBER
Panorama Airfield breakfast fly-in. Runway 02/20 grass 900m. Contact Alan 0837 023 680

28 NOVEMBER
Springs - SAPFA Speed Rally Season 2
Race 4 Finale and Gala Evening. Come and join us in this fast-paced exciting aviation speed and navigation discipline.
All welcome if you think you and your navigator can fly, then come challenge yourself in this event.
It's great fun and you and your navigator will learn a lot about yourselves and your airplane
For more information please call Jonty on 0828559435

5 & 6 DECEMBER
SAC Ace of Base TBC
Contact Annie Boon e-mail: chunge@mweb.co.za





MOTORFLUGGRUPPE Z‹RICH BUYS TWO SONACA 200S



As part of its efforts to rejuvenate its fleet of aircraft, Motorfluggruppe Zurich (Aeroclub and Flying School) has just placed an order for two Sonaca 200 Trainer Pro versions.

"We have chosen the Sonaca 200 because it is a robust and easy to repair trainer aircraft that can be flown even by people of different sizes. With a payload of 270 kg and very good endurance, the Sonaca 200 is an excellent aircraft for basic training. It is also certified for night flights. At the same time, our MFGZ maintenance centre will expand its service offering and offer maintenance for Sonaca 200 aircraft and Rotax engines" Andreas Carl, Head of Operations, Motorfluggruppe Zurich (MFGZ, Switzerland).

BEECHCRAFT KING AIR 360/360ER ACHIEVES FAA TYPE CERTIFICATION; USHERING IN NEW ERA OF TURBOPROP LEADERSHIP AND PAVING THE WAY FOR CUSTOMER DELIVERIES



Textron Aviation today announced it has achieved Type Certification by the Federal Aviation Administration (FAA) for its newest flagship twin turboprop Beechcraft King Air 360/360ER aircraft, paving the way for customer deliveries to commence in the coming weeks.

Announced in August 2020, the Beechcraft King Air 360 demonstrates the company's commitment to ongoing product development, bringing the latest innovations to the legendary aircraft and providing added value for customers.
The King Air 360 ushers in the next generation of the legendary King Air turboprop family, building on its reputation of versatility and reliability. The newly upgraded aircraft offers the latest technological advancements in the cockpit, a redesigned cabin and enhancements to passenger comfort.
Among the key features of the King Air 360 cockpit is the addition of the Innovative Solutions & Support (IS&S) ThrustSense Autothrottle. The autothrottle supports pilots in their critical mission of delivering people or cargo safely by automatically managing engine power from the take-off roll through the climb, cruise, descent and go-around phases of flight. This enhancement reduces pilot workload and supports them in their continuous vigilance to prevent over-speed or under-speed, over-temp and over-torque conditions.
Another important update in the cockpit is the new digital pressurization controller, which automatically schedules cabin pressurization during both climb and descent, reducing pilot workload and increasing overall passenger comfort. The pressurization gauges have been integrated with the powerful Collins Aerospace Pro Line Fusion flight deck.
With standard seating for nine passengers, the latest King Air offers an even greater passenger experience than its predecessor. The aircraft features a cabin altitude of 5,960 feet at a typical cruising altitude of 27,000 feet - more than 10 percent lower when compared to the King Air 350i. The improved cabin altitude level provides greater comfort for passengers, especially during longer flights.
A redesigned cabin features a stunning new look with custom-built cabinetry, partitions and side ledges, upgraded materials and finishes, along with all new interior schemes. Other amenities that come standard on the entire King Air line-up include pull-out work tables, standard power outlets, USB charging stations and a private aft lavatory.
Nearly 7,600 Beechcraft King Air turboprops have been delivered to customers around the world since 1964, making it the best-selling business turboprop family in the world. The worldwide fleet has surpassed 62 million flight hours in its 56 years, serving roles in all branches of the U.S. military and flying both commercial and special mission roles around the world.

BOMBARDIER'S MOST ACCESSIBLE BUSINESS JET, THE LEARJET 75 LIBERTY, ENTERS SERVICE

Bombardier is delighted to announce that the newest addition to its diverse business jet portfolio, the Learjet 75 Liberty light jet, is now in service with the first delivery to long-time Learjet operator Alex Lyon & Son, an auctioneering firm that operates throughout the United States and beyond.

"The Learjet 75 Liberty is a value-added business tool for those seeking a safer and more efficient travel option," said Peter Likoray, Senior Vice President, Sales and Marketing, New Aircraft, Bombardier Business Aircraft. "This achievement would not have been possible without our highly skilled team members in Wichita, who are incredibly proud to be delivering the best Learjet yet."
The Learjet 75 Liberty's six-seat configuration features the segment's only Executive Suite, where passengers can stretch out thanks to the nearly three feet (89 centimetres) of legroom. This versatile light jet is also available in the popular eight-seat configuration. A standard pocket door behind the cockpit delivers a quiet flight, while Bombardier's signature smooth ride ensures the most productive and comfortable environment.
The speed, range and cabin experience of Learjet aircraft famously outshine those of other light jets; today, the Learjet 75 Liberty is within reach of more customers and operators than ever, thanks to an exceptional value proposition and operating costs that are similar to those of competitor aircraft that offer less. The Learjet 75 Liberty is an irresistible choice for those who want a better light jet or who are considering making the move to ownership.
"Over the past 20 years, Learjet aircraft and Bombardier's support teams have given me a 99.9% dispatch reliability rate. And thanks to the speed of a Learjet, a late departure doesn't prevent us from arriving on time, which has helped me run my business more efficiently," said Jack Lyon, President and CEO of Alex Lyon & Son. "We appreciate the speed, range and reliability of these aircraft and we're proud to become the owners of the first Learjet 75 Liberty."
Established in 1950, Alex Lyon & Son Sales Managers and Auctioneers Inc. is the largest privately held auction company and sales manager in the world. This family-owned operation is located in Bridgeport, N.Y., and has offices and conducts business in the U.S., Canada, Mexico and South America.
The Learjet 75 Liberty has a range of 2,080 nautical miles, able to connect Las Vegas to New York, Seattle to Washington, D.C., and Mexico City to San Francisco, nonstop. The Learjet 75 Liberty aircraft adheres to more stringent safety standards than most light jets, for added peace of mind.

MD HELICOPTERS AWARDED TWO ARMY CONTRACTING COMMAND MD 530F CONTRACTS



The first contract, worth $6.1 million, requires MDHI to retrofit 18 legacy MD 530F helicopters operated by the Afghanistan Air Force with ballistic-tolerant crashworthy fuel systems (CWFS). Jointly developed with Robertson Fuel Systems, the 59-gallon MD 530F CWFS delivers unmatched safety and survivability.

The system features ballistically self-sealing fuel cells, crash-worthy bladders compliant to MIL-DTL-27422, gravity fed auxiliary fuel transfer, compatibility with Robertson's 38-gallon Little Bird Auxiliary Tank System (LBATS), and combat proven performance. Under the contract, MDHI will perform the retrofit of the CWFS for each helicopter in Afghanistan.
The second contract, worth $6.4 million, modifies MDHI's original 2018 indefinite-delivery/indefinite-quantity production contract to supply six aircraft to the Lebanese Air Force. The modification adds instructor pilot flight training, maintenance and armament training for 12 pilots and 16 maintenance technicians from the Lebanese Air Force. Training will take place at MDHI's Flight Training Academy in Mesa, Arizona, which provides military-specific training to customers operating MDHI helicopters. Under the terms of the contract, the academy will provide night vision goggles (NVG), standard military instruction, instructor pilot, train-the- trainer, gunnery, maintenance, armament, and operations in high, heavy, and hot environments training. Performed in two of the Lebanese Air Force's new MD 530F helicopters, training started this month and takes place through April 2021. As a part of the contract, MDHI was awarded increased logistics support to include additional spare parts for the six helicopters to help the Lebanese Air Force maintain an exceptionally high level of operational availability.
"These contracts further emphasize the value the U.S. government puts on supporting our allies with the world's best light attack helicopter-the MD 530F Cayuse Warrior," says Nick Nenadovic, Vice President, Aftermarket and Customer Support. "As the aircraft's OEM, we maintain tremendous pride and passion in ensuring the highest level of support for our customers. We are honored to provide that support through these two contracts."
Both contracts were awarded on 29 Sept. 2020.

BOOM SUPERSONIC HISTORICAL XB-1 ROLLOUT



Boom Supersonic unveiled its supersonic demonstrator, XB-1, history's first independently developed supersonic jet. To design and build XB-1, Boom recruited a team of experts from around the industry, forged relationships with key suppliers and built a strong safety culture.

XB-1 is slated to fly for the first time in 2021 and will undergo a 100% carbon-neutral flight test program. Boom's innovations include developing one of the highest-efficiency civil supersonic engine intakes ever tested, demonstrating Boom's ability to deliver a breakthrough in propulsive efficiency for Overture.
"Boom continues to make progress towards our founding mission-making the world dramatically more accessible," said Blake Scholl, Boom founder and CEO. "XB-1 is an important milestone towards the development of our commercial airliner, Overture, making sustainable supersonic flight mainstream and fostering human connection."
Boom's XB-1 virtual rollout highlighted some of XB-1's notable features. Additionally, Boom during the virtual presentation shared the stage with a number of aerospace leaders, Boom partners and investors.
After rollout, XB-1 will complete its ongoing, extensive ground test program before heading to Mojave, California in 2021 for flight tests. At the same time, the company will finalize Overture's propulsion system and conduct wind tunnel tests to validate aircraft design. When XB-1 breaks the sound barrier in flight, Boom will be finalizing the design of Overture, whose own rollout is on track for 2025.

FRANCE SIGNS CONTRACT FOR UPGRADED NH90 TTH FOR SPECIAL FORCES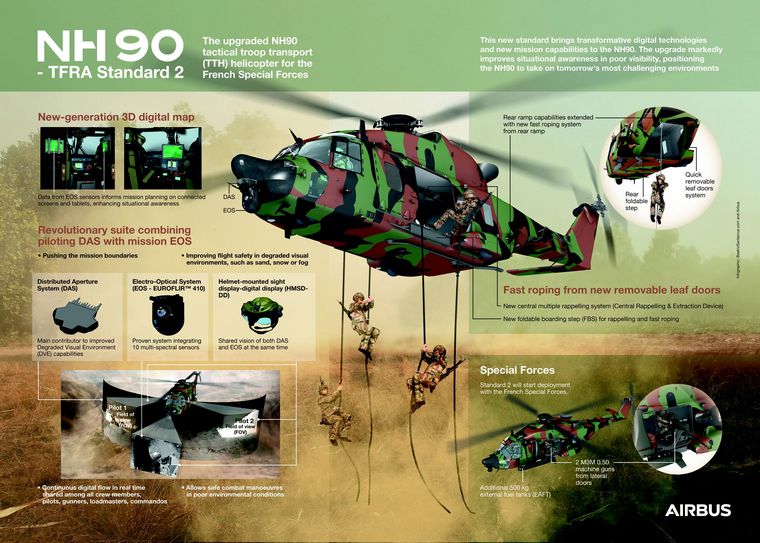 NH Industries and its Partner Companies (Airbus Helicopters, Leonardo and Fokker), have signed with the NATO Helicopter Management Agency (NAHEMA) a firm contract for the development of an upgraded version of the NH90 Tactical Troop Helicopter (TTH) for the French Special Forces (TFRA Standard 2).

Under the terms of the production contract, the final batch of 10 NH90s already ordered by the French Ministry of Armed Forces, through the Armament General Directorate (DGA), will be delivered directly to this new standard at the beginning of 2025.
The new features provide a substantial increase in the helicopter's mission capability and clearly position the NH90 as one of the world's most advanced tactical troop carriers, particularly in challenging conditions such as sand, snow or fog.
The new TFRA Standard 2 configuration will incorporate a new-generation Electro-Optical System (EOS) EuroFLIRô from Safran with displays and controls for both the pilots, commandos, gunners and load masters. The sensors will provide outputs to undertake updated mission planning on connected screens or tablets right up to the moment of egress.
In addition to the enhanced cockpit, the cabin will be upgraded with a new quick removable leaf doors system and fast-rope beam. This will provide extra capabilities through the rear of the aircraft with protective fire from the side-mounted machine guns.
As a complement to the existing equipment such as the M3M machine guns and external fuel tanks, other improvements serving the Special Forces and the French Army Aviation include new generation digital 3D map, folding boarding steps and additional ceiling-mounted rope anchor points.
In a second step, it is foreseen that a Distributed Aperture System (DAS) composed of fixed infrared cameras displaying 3D vision in a new generation Helmet Mounted Sight Digital Display will also be incorporated, providing an unprecedented level of pilot support in low visibility, greatly enhancing the helicopter's capability in degraded environmental conditions.

AIRBUS SELECTED FOR COMMUNICATIONS AND MISSION SYSTEM UPGRADE ON THE ROYAL AUSTRALIAN AIR FORCE MRTT FLEET



Airbus has been selected by the Commonwealth of Australia (CoA) to develop a Communications and Mission System modernization upgrade for the Royal Australian Air Force (RAAF) A330 Multi-Role Tanker Transport (MRTT) fleet.

The scope of work, which will meet the Air Force interoperability needs under their new operational requirements, will mainly cover a retrofit package, which includes new and additional Communications Capabilities and Enhanced Mission Systems, bringing it up to the latest enhanced A330 MRTT standard.
Split across two contracts, Phase 1 will see Airbus carry out the design and systems development and integration ahead of the Critical Design Review maturity gate. Phase 2 will see Airbus install and deliver a prototype KC-30 aircraft (the name used by the RAAF to the A330 MRTT) for use in the certification and qualification process, ahead of finalizing and supplying the modification kits for entire fleet. Subsequent retrofit to the remainder of the fleet will be under customer responsibility.
In addition, Airbus will provide the necessary data packs and support to ensure this upgrade features in the existing RAAF A330 MRTT Full Flight Simulator (FFS), the Integrated Procedures Trainer (IPT) and the Remote Air Refuelling Operator (RARO) Console Part Task trainer (PTT).
The objective of the upgrade is to provide an affordable solution which brings the RAAF KC-30A fleet up to Airbus' world class quality and capability standards and meets the latest interoperability requirements for the Australian Defence Force and its allies.
The KC-30A MRTT is fitted with two types of air-to-air refuelling systems: an Advanced Refuelling Boom System mounted on the tail of the aircraft; and a pair of all-electric refuelling hose-and-drogue pods under each wing. These systems are controlled by an Air Refuelling Operator in the cockpit, who can view refuelling on 2D and 3D screens. The KC-30A can carry a fuel load of 111 tonnes and transfer part of that load to compatible aircraft, including other KC-30As.
Based on the successful A330-200 commercial aircraft, of which more than 1700 aircraft are operating worldwide, the A330 MRTT combines the advanced technology of a new generation tanker with the operational experience recorded during more than 200,000 FH in service.
In total, the A330 MRTT counts 61 orders and 45 aircraft already delivered and in operation.

DASSAULT SIGNS UP 500TH FALCONCARE MAINTENANCE CONTRACT, EXPANDS PROGRAM WITH NEW OPTIONS

?

Dassault Aviation recently signed its 500th contract for its FalconCare guaranteed maintenance program and further expanded the program-already the most comprehensive in the industry-to meet a broader range of customer needs and budgets.

Introduced in 2005, FalconCareoffers a full range of scheduled and unscheduled maintenance services through C-Check, including airframe, avionics and landing gear parts, labour, consumables, service bulletins and maintenance tracking. This comprehensive coverage ensures predictable and stable annual maintenance costs for operators of Falcon aircraft. It provides maintenance coverage everywhere on the planet through more than 60 Dassault Owned and Authorized Service Centres and 16 Falcon Spares distribution centres.
"FalconCare provides three benefits," says Jean Kayanakis, Senior Vice President, Worldwide Falcon Customer Service & Service Centre Network. "It guarantees a predictable budget, it offers peace of mind by eliminating unexpected maintenance costs and it helps enhance aircraft value, as demonstrated by valuations in the aircraft Bluebook price guide."
The new program expansion, based on feedback from flight departments and the Falcon Operator Advisory Board, enhances the flexibility of the pay-as-you-go Falcon Care service by offering operators two different levels of coverage, in accordance with their actual maintenance requirements:
FalconCare Essential, the basic offering, covering the full cost of genuine Dassault spare parts, with additional services available as options.
FalconCare Elite, an all-inclusive offering covering parts, labour and consumables along with AOG GoTeam service, documentation, exchange items like batteries and wheels and other maintenance services.
Each plan includes a FalconCare Efficiency Bonus, which financially rewards operators engaging in the most cost-effective maintenance practices. And both allow operators to establish a Flex Spending Account for miscellaneous costs outside FalconCare coverage.
"TheFalconCare program is customer driven," said Kayanakis. "Thanks to operator input, we're now able to offer different plans and options that meet the diverse needs of our growing customer base. We are always tapping the knowledge of our operators on how to expand and improve our service plans, and expect that FalconCare offerings will continue to evolve in the future in line with changing customer needs."

ISRAELI VTOL COMPANY GADFIN PARTNERS WITH ITALIAN ELECTRIC FIRM ENEL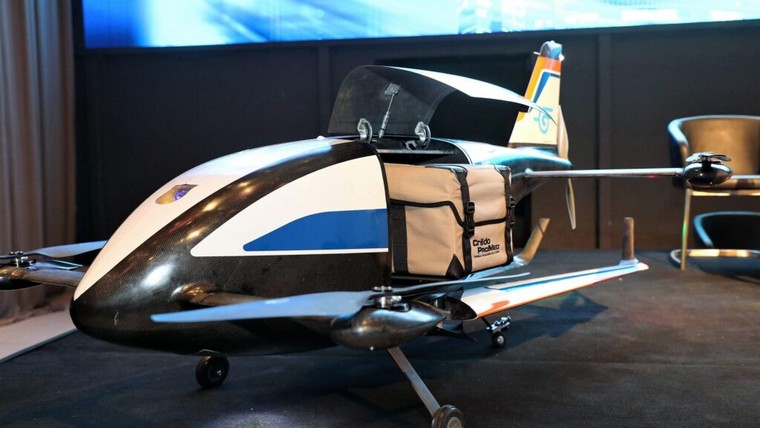 Israel eVTOL development company Gadfin is pursuing future developments of its aircraft through a partnership with an Italian Electric Infrastructure firm Enel. Gadfin was founded just two years ago, in 2018, by Eyal Regev, Ran Kleiner and Ilan Yuval.

The announcement for this partnership focused on the collaboration between the two companies via an innovation lab, slated INFRALAB, that was established through the Israeli Shikun & Binui construction group in Haifa. Of main focus is aerial survey of over 800,000km of power lines, per Gadfin information. These surveys are critical to assessing the health of national and international infrastructure at costs cheaper than ever before.
Gadfin's aircraft, named the Spirit One, won a competition that included over 30 aircraft vying for the opportunity to be selected be Enel to receive up to $12 Million per year for development purposes. Spirit One was ultimately selected due to its capabilities of range, autonomous operation, efficiency and safety of operation. Gadfin has been making news in 2020, as early this year it was the first company to receive a permit from Israel's Civil Aviation Authority for urban airspace deliveries. This permit approval opens a wide range of opportunities to the company and affords them the opportunity of being first to market amongst Israeli aerial logistics companies.
The Spirit One has a range of over 250 km, while remaining lighter than 25kg. The aircraft is operated autonomously, with no human control and is reported to be resistant to the challenges of operation in difficult weather situations. While the vehicle is not yet sized for passenger carrying operations, the infrastructure for autonomous on-demand inspections of power line infrastructure is being laid, just as approvals for commercial aerial mobility operations are also being issued from the Israeli Civil Aviation Authority. Both activities are key enablers to paving the road for future, larger scale eVTOL operations in Israel and Italy.
Why it's important: The Enel and Gadfin partnership represents a common scenario for key enabling aerial mobility technology pathways for the future - partnership between two dissimilar businesses that define the operational infrastructure for aerial mobility through business to business transactions, mostly focused on logistical applications. As certification efforts for electric VTOL aircraft continue, one only needs to replace the vehicle and not the operational framework, to create a large scale on-demand aerial transportation network.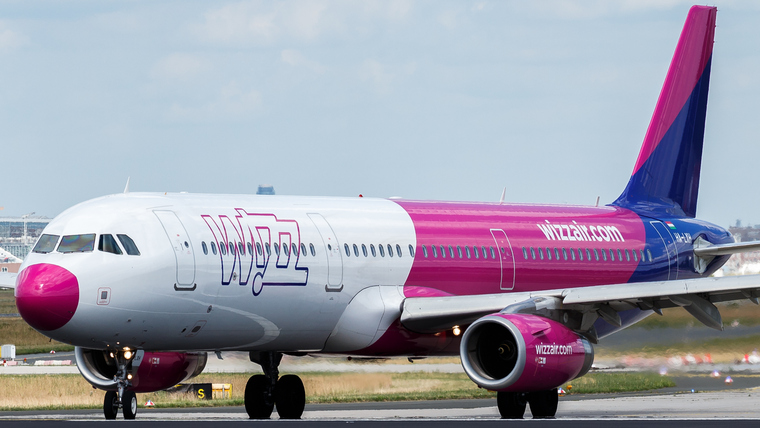 UK: According to an AAIB report, a last-minute airframe change on a Wizz Air UK flight caused incorrect passenger distribution information to be used prompting take-off issues. The flight from London Luton on 16th January 2020 was originally due to be operated by an Airbus A320 and the load sheet and passenger distribution information was set up accordingly. For operational reasons, this was changed to an Airbus A321 aircraft, which is a longer aircraft and which has 9 more rows of seats, 39 compared to the A320's 30. The passenger distribution was not changed with the airframe swap meaning that many passengers were forward, altering the aircrafts Centre of Gravity (CoG). The result was that when the pilot flying attempted to rotate the aircraft (lifting the nose) at take-off, the aircraft did not respond. The pilot tried again but the aircraft failed to respond again. As the aircraft had passed the V1 decision point, the pilot applied "maximum deflection" on the elevators to pitch the aircraft up and added more power allowing the aircraft to rotate and start climbing. Once the aircraft had taken off it continued an uneventful flight to Prague and the pilot submitted a report to the AAIB after arriving in Prague after finding that the passenger distribution did not match the load sheet they had been given.



Maldives, Malť-Velana International Airport: A Trans Maldivian Airways float-equipped DHC-6 Twin Otter 300 sustained serious damage to the right-hand wing tip. The damage was reportedly incurred during landing in bad weather.
USA, North of Palm Beach County Airport: A Cessna 414, (RAM series IV conversion), impacted a pond during a take-off attempt from Runway 14 at North Palm Beach County General Aviation Airport (F45), Florida. All seven occupants onboard and two bystanders that provided assistance were taken to hospitals with injuries ranging from serious to minor. Although the aircraft sustained substantial damage, the fuselage remained intact.

USA, Carlisle Airport, PA: A BRM Aero Bristell S-LSA with two on board impacted wooded terrain during a landing attempt at Carlisle Airport, Carlisle, Pennsylvania. The airplane sustained substantial damage and the two people onboard were seriously injured.
Germany, Frankfurt: A Lufthansa Cargo Boeing 777-200 freighter was in the initial climb out of Frankfurt Am Main for a flight to to Shanghai Pudong (China), when the crew declared Mayday, reporting unreliable airspeed. The crew subsequently inquired with ATC what their altitude readings were and the controller responded 200 feet. The crew reported their standby altimeter was indicating 6100 feet and according to GPS they were at 6200 feet, so they should be around that altitude. The crew decided to return to Frankfurt and requested to dump fuel. The aircraft dumped fuel and returned to Frankfurt for a safe landing. According to ADS-B data transmitted by the aircraft, the aircraft did not climb above 250 feet throughout the entire flight.
USA, near Franklin County Airport, TN: A Zenith STOL CH 750 with only the pilot on board impacted trees shortly after take-off from Franklin County Airport, Sewanee, Tennessee. Although the airplane sustained substantial damage, the pilot suffered only minor injuries.
Russia, east of Ekaterinburg: An Aeroflot Airbus A320-200 on a flight from Moscow Sheremetyevo to Omsk (Russia) with 149 passengers and 6 crew, was enroute at FL350 about 130nm east of Ekaterinburg when the aircraft began to deviate from its assigned flight level up to 150 feet. About 2-3 minutes later, the crew reported the heating of their static and dynamic ports had failed, decided to turn around and divert to Ekaterinburg. The aircraft landed safely in Ekaterinburg about 50 minutes after the altitude deviations began.
USA, near Pierce County Airport, WA: A Cessna 152 with only the pilot on board on the climb out from the airport impacted unoccupied vehicles and parking lot terrain under unknown circumstances. The airplane came to the rest inverted, sustaining substantial damage. The sole pilot onboard received minor injuries.
Afghanistan, Helmand province: Two Afghan National Army Mil Mi-17 helicopters with a total of nine on board collided during take-off. There were no survivors. Both aircraft were destroyed.
USA, Graham, WAA: A Piper PA-28-140 Cherokee with three on board had taken off from Shady Acres Airport in Spanaway when it force-landed in a church parking lot near Graham after losing power. All three occupants survived the accident.

Peru, Iquitos: An Aer Caribe Antonov AN-32 on a cargo flight from Lima to Iquitos with 4 crew, was on approach to Iquitos when the crew reported mechanical problems with the landing gear. The aircraft subsequently ended up at the side of the runway, broke up and burst into flames. The 4 crew were rescued and taken to a hospital with minor injuries. The aircraft was destroyed.
Brazil, Rio Claro: A Robinson R44 Raven I with an expired ATF and with two persons on crashed in Rio Claro, Rio de Janeiro. There were no survivors and the aircraft was damaged beyond repair.




16 OCTOBER 1963



A B-58 Hustler bomber (code named "Greased Lightning") of the U.S. Air Force?'s 305th Bombardment Wing sets a new speed record by flying from Tokyo, Japan, to London, England, via Alaska and Greenland in 8 hours 35 minutes at an average speed of 938 mph (1,510 km/hr).

The B-58 Hustler developed during the 1950s by Convair for the United States Air Force's (USAF) Strategic Air Command (SAC) was the first operational bomber capable of Mach 2 flight.
To achieve the high speeds desired, Convair designed it around a large delta wing, which was also used by contemporary fighters such as the Convair F-102. It was powered by four General Electric J79 engines in underwing pods. It had no bomb bay and it carried a single nuclear weapon plus fuel in a combination bomb/fuel pod underneath the fuselage. Later, four external hardpoints were added, enabling it to carry up to five weapons.
The B-58 entered service in March 1960 and was operated for a decade by two SAC bomb wings: the 43d Bombardment Wing and the 305th Bombardment Wing.
The B-58 set 19 world speed records, including coast-to-coast records and the longest supersonic flight in history. In 1963, it flew from Tokyo to London (via Alaska), a distance of 8,028 miles (12,920 km), with 5 aerial refuels in 8 hours, 35 minutes, 20.4 seconds, averaging 938 miles per hour (1,510 kilometres per hour).
The aircraft was serving in an operational unit and had not been modified in any way besides being washed and waxed. One of the goals of the flight was to push the limit of its new honeycomb construction technique. The speed of the flight was limited only by the speed at which they believed the honeycomb panels would delaminate.
PLEASE GO TO
www.youtube.com/channel/UCCuRVZAGodT6sztTeXBGeMw
and subscribe to our YouTube channel