Compiled by Willie Bodenstein




AIRLINK ADDS THREE ADDITIONAL ROUTES TO ITS MOZAMBIQUE NETWORK AND RECONNECTS JOHANNESBURG TO WINDHOEK WITH DAILY FLIGHTS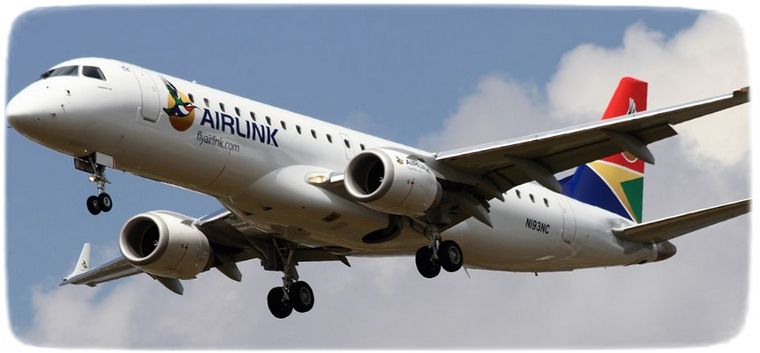 Airlink, the privately-owned regional airline, will enhance its South Africa and Mozambique network with additional scheduled services to Pemba, Vilanculos and Beira. This follows the lifting of travel restrictions that curtailed travel between the neighbouring countries while they both worked to successfully contain the spread of the Coronavirus.
These services provide travellers with seamless connectivity with Airlink's new services linking Johannesburg with Cape Town and also with Durban. Connections are also available to Airlink's other South African destinations and to key destinations throughout the SADC region.
Johannesburg/Pemba commencing on 28 October 2020
The flight will depart Johannesburg on Wednesdays and Fridays at 09h30 arriving in Pemba at 13h20. The return flight will depart Pemba at 13h50 arriving in Johannesburg at 16h10.
Johannesburg/Vilanculos commencing on 10 November 2020
The flight will depart Johannesburg on Tuesdays and Saturdays at 11h30 arriving in Vilanculos at 13h00. The return flight will depart Vilanculos at 13h35 arriving in Johannesburg at 15h20.
Johannesburg/Beira commencing on 10 November 2020
The flight will depart Johannesburg on Tuesdays and Thursdays at 11h05 arriving in Beira at 12h45. The return flight will depart Beira at 13h10 arriving in Johannesburg at 15h10.
Airlink, the privately-owned regional airline, will launch a daily direct air service reconnecting Johannesburg with Windhoek from 26 October. Airlink also recently resumed scheduled services between Cape Town and Windhoek as well as between Johannesburg and Walvis Bay.
Airlink's Johannesburg-Windhoek service will provide travellers with seamless connectivity with Airlink's new services linking Johannesburg with Cape Town and also with Durban. Connections are also available to Airlink's other South African destinations, such as George, Port Elizabeth, East London, Bloemfontein, Upington, Kimberley, Polokwane, Hoedspruit, Nelspruit, Skukuza, Pietermaritzburg, Mthatha and others. Since the beginning of October Airlink has also begun resuming services reconnecting various destinations throughout the SADC region with Johannesburg.
Airlink's great value for money Economy Class fares include a 20kg free economy class checked in luggage allowance plus a 15kg sporting equipment allowance. Onboard, customers are treated to a complimentary light meal, refreshments and a choice of aisle or window seat (our flights do not have middle seats).
Please refer to Airlink's flight schedule guide for regular updates on
www.flyairlink.com
IATA REVISES 2020 PASSENGER TRAFFIC FORECAST DOWN FOR AFRICA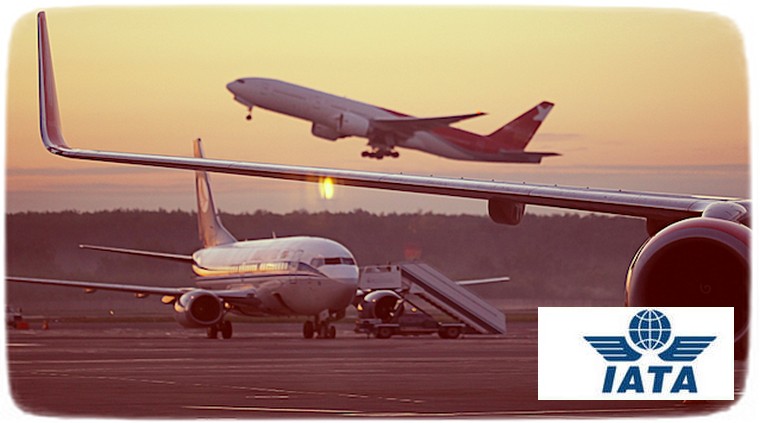 The International Air Transport Association (IATA) downgraded its traffic forecast for Africa for 2020 to reflect a weaker-than-expected recovery.
IATA now expects full-year 2020 passenger numbers in Africa (to/from/within) to reach only 30% of 2019 levels, down significantly from the 45% that was projected in July. In absolute numbers, the region is expected to see around 45 million travellers in 2020 compared to the 155 million in 2019. In 2021, demand is expected to strengthen to 45% of 2019 levels to reach close to 70 million travellers to/from/within the region.
A full return to 2019 levels is not expected until late 2023.
Forward bookings for air travel in the fourth quarter show that the recovery continues to falter. While domestic travel is picking up across Africa as countries re-open their borders, international travel remains heavily constrained as major markets including the EU remain closed to citizens of African nations. Currently, residents from only two African countries- Rwanda and Tunisia - are permitted to enter EU borders.
"The further fall in passenger traffic in 2020 is more bad news for the aviation industry in Africa. A few months ago, we thought that demand reaching 45% across the continent in 2020 compared to 2019 was as grim as it could get. But with international travel remaining virtually non-existent and a slower than expected pick up in domestic travel, we have revised our expectations downward to 30%," said Muhammad Albakri, IATA's Regional Vice President for Africa and the Middle East.
More airlines expected to fold without committed relief
Four airlines across Africa have ceased operations due to the impact of COVID-19 and two are in voluntary administration, with many more in serious financial distress. Without urgent financial relief more carriers and their employees are at risk, as is the wider African air transport industry, which supports 7.7 million jobs on the continent.
The governments of Rwanda, Senegal, Côte D'Ivoire and Burkina Faso have pledged a total of USD 311 million in direct financial support to air transport. A further USD 30 billion has been promised by some governments, international finance bodies and other institutions including the African Development Bank, African Export Import Bank, African Union and the International Monetary Fund (IMF) for air transport and tourism. However, most of this relief is yet reach those in need.
"Hundreds of thousands of airline jobs are at risk if there is a systemic failure in African aviation. And this is not just in aviation but across industries that depend on efficient global connectivity. Much needed financial relief has been pledged, but little has materialized. The situation is critical. Governments and donor organizations need to act fast or the challenge will move from supporting an industry in severe distress to resurrection from bankruptcy," said Albakri.
RWANDAIR TO RESTART ITS FLIGHTS TO AND FROM LONDON AND BRUSSELS THIS OCTOBER



RwandAir will resume flights to and from London and Brussels to Kigali from October 3, 2020, as it reinstates its passenger network. The resumption of European services will see the leading African carrier switch its UK operations from London Gatwick, with commercial flights to the Rwandan capital now departing from London Heathrow for the first time.
The inaugural RwandAir service from Kigali to Brussels and London Heathrow will depart on October 3 at 1:00 AM local time and operate using an A330 twin-aisle aircraft.
Flights will initially resume on a twice-weekly basis, before increasing to three-times-weekly from October 25, reconnecting the UK with Rwanda for passenger and critical cargo operations.
From March 20 through to July 31, RwandAir suspended all flights from Rwanda, with the exception of freight-only flights to China, to carry critical medical supplies to fight the COVID-19 pandemic as well as other essential cargo.
Since August 1, the airline has gradually resumed commercial flights across its global network, including select African routes, as well as some long-haul destinations such as Dubai.
RwandAir has been working hard to prepare for the return of its customers from around the world and has published a Five-Step Health & Safety Guide to ensure a clean and secure welcome back on board.
As it ramps up its passenger operations, RwandAir will continue to keep its schedules under constant review, so it can respond quickly and responsibly to customer demand - as well as the changing COVID-19 situation for travel.
ETHIOPIAN OPENS UP LATIN AMERICAN POSSIBILITIES WITH GOL CODESHARE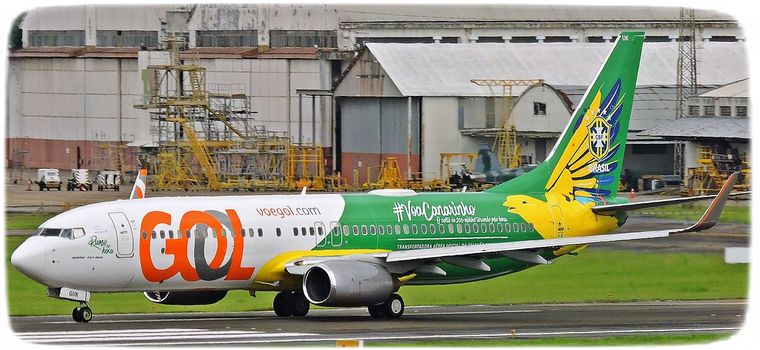 GOL Linhas Aéreas and Ethiopian Airlines have signed a new codeshare agreement that will include all of the Brazilian carrier's routes from Sao Paulo Guarulhos International (GRU). The partnership will initially cover Ethiopian's nonstop service between Addis Ababa (ADD) and GRU, as well as to destinations across Brazil served by GOL.
Ethiopian began serving ADD-GRU nonstop in April 2015 after replacing its previous one-stop service that operated via Lome (LFW) in Togo.
"GOL is the leading airline in Brazil and, together with Ethiopian, we will expand the possibilities of connections between South America and Africa, increasing the offer for both corporate and leisure customers," GOL director of alliances Randall Saenz Aguero said.
The companies also plan to implement a frequent flier agreement, which allows Smiles (GOL) and Sheba Miles (Ethiopian) loyalty members to earn and redeem miles on flights operated by both carriers.
Analysis of figures published by Sabre Market Intelligence reveals that 119,725 passengers flew nonstop on the 9,926 km route between ADD and GRU in 2019. On the ADD to GRU leg, 47% was bridge traffic and 45% was behind.
Details of GOL's codeshare with Ethiopian came as the Brazilian airline reported that its capacity increased to an average of 190 flights a day in August. The airline ended the month with 60 of its 130 aircraft operating.
With an increase to approximately 300 flights per day, September's operations should be near 40% of schedule operated during the same month a year ago. GOL will be operating 74 aircraft across its network and plans to reopen three more bases.
"GOL's flexible and efficient operating model enables us to quickly add routes as demand for travel resumes by adjusting our network almost simultaneously," GOL CEO Paulo Kakinoff said.
"In the past six months, the global airline industry faced unparalleled challenges. GOL's differentiated operating model, investments in technology, strong balance sheet and trust among our customers gave us an exceptional advantage in meeting these challenges.
"Moments like these provide GOL with the opportunity to once again prove the resilience of its business model. We firmly believe that GOL will strengthen its position in the South American aviation market."
U.S. GOVERNMENT STUDY: ONBOARD AIR IS SAFER THAN AIR IN HOMES OR OPERATING ROOMS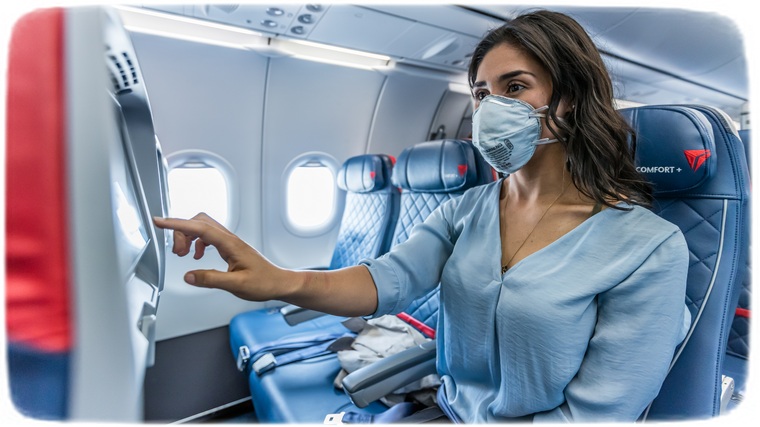 Air on commercial airplanes is safer than the air circulating in homes or hospital operating rooms, according to a recent study conducted for the U.S. Department of Defence.
The study attributed high air exchange rates, HEPA-filters and downward ventilation systems with a 99.7% reduction in the risk of coronavirus transmission through air onboard after testing two aircraft fleet types used for commercial flights, even when all seats are filled. Delta remains committed to blocking middle seats on all flights through at least Jan. 6 to provide more space for customers on all aircraft, while limiting overall capacity.
"The 767 and 777 both removed particulate 15 times faster than a home and five to six times faster than recommended design specifications for modern hospital operating or patient isolation rooms," according to the report.
Delta's focus on keeping the onboard air clean and safe is a key layer of protection Delta works to provide to its customers and employees. The air on Delta aircraft is completely refreshed 10 to 30 times per hour (every 2 to 6 minutes) with fresh outside air or air that has been recirculated through industrial-grade HEPA filters, which extract more than 99.99% of particles, including viruses.
Delta replaces these industrial-grade HEPA filters twice as often as recommended and is installing LEED Platinum MERV14 filters to provide cleaner air while aircraft are parked, which can result in a significant reduction in air particles and cleaner air in jetbridges.
"In addition to continually innovating and setting the new standard of cleanliness, it's also our job to share science-based facts and research with our customers to help them feel informed and comfortable when they return to the skies," said Bill Lentsch, Delta's Chief Customer Experience Officer.
Delta has implemented?layers of protection?from check-in to baggage claim to deliver a new standard of cleanliness, more space and safer service and care for customers and employees alike. Delta's comprehensive list of more than 100 safety actions is collectively known as the Delta CareStandard - it includes sanitizing aircraft surfaces with electrostatic spray before every flight, blocking middle seats while capping aircraft capacity, enforcing mask-wearing requirements and changing aircraft HEPA filters twice as often as recommended - all to help prevent the spread of COVID-19.
SIGNIFICANT FUEL, TIME & CO2 SAVINGS EXPECTED FROM JORDAN / ISRAEL AIRSPACE AGREEMENT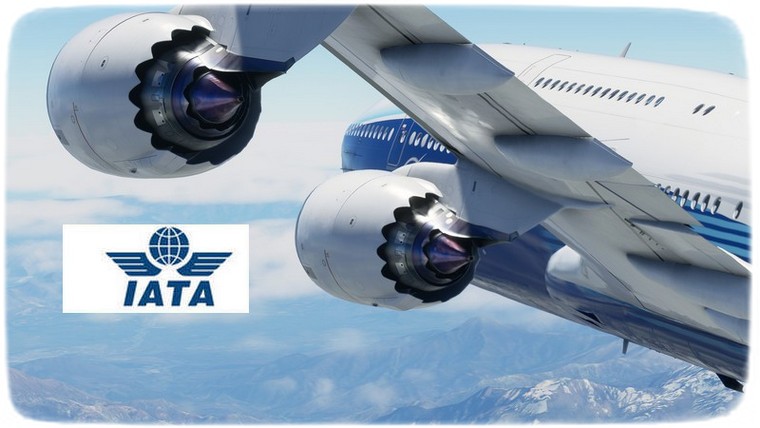 The International Air Transport Association (IATA) welcomed the recent overflight agreement between the Kingdom of Jordan and State of Israel that allows for flights to cross over both countries' airspace. The agreement paves the way for commercial airlines to be able to fly through the Israel-Jordan corridor-which will shorten flight times, reducing fuel burn and CO2 emissions.
Airlines have historically flown around Israel when flying east / west operating over Middle East airspace. The direct routing through Jordanian and Israeli airspace will on average cut 106 km eastbound and 118 km westbound on flights operating from the Gulf States and Asia to destinations in Europe and North America.
Based on the number of eligible departure airports, this will result in a saving of 155 days of flying time per year and an annual reduction in CO2 emissions of approximately 87,000 tonnes. This is the equivalent to nearly 19,000 passenger vehicles being taken off the road for one year.
Furthermore, should the number of eligible departure airports be increased, and traffic reach pre-COVID-19 levels the result will be a saving of 403 days of flying time per year and an annual reduction in CO2 emissions of approximately 202,000 tonnes. This is the equivalent to taking nearly 44,000 passenger vehicles off the road for one year.
"The connecting of the airspace between Jordan and Israel is welcome news for travellers, the environment and the aviation industry, during these very difficult times. The direct routing will cut return journey times for passengers by about 20 mins and reduce CO2 emissions. Airlines will also save on fuel costs which will help as they struggle to survive the effects of the COVID-19 pandemic," said Muhammad Al Bakri, IATA's Regional Vice President for Africa and the Middle East.
The operational elements of the new agreement are being led by the Civil Aviation Authorities of both Jordan and Israel, supported by Eurocontrol, the European air traffic management agency, and IATA.
AIR MAURITIUS LTD (ADMINISTRATORS APPOINTED) PHASED EASING OF TRAVEL


The Government of Mauritius has announced the phased easing of travel restrictions. As from 01 October 2020, borders will be opened to Mauritian nationals, residents and to tourists travelling for long stays.
Following this announcement, Air Mauritius is opening for sales two weekly flights from Paris and one weekly flight from Reunion in October 2020.
All prospective passengers (including children and infants) travelling to Mauritius for the month of October 2020 must possess the following documents: A certificate of a negative PCR test administered not more than 7 days prior to the date of embarkation, valid air ticket to Mauritius and proof of purchase of a travel package including accommodation, on full board basis, at a designated hotel for a mandatory 14-day in-room quarantine.
Any arriving passenger will have to undergo PCR tests on day of arrival, on day 7 and on day 14 following arrival. If a PCR test reveals that a person is COVID-19 positive, he/she shall be transferred to a public medical institution for treatment
Passengers must undergo a COVID-19 PCR test not more than 7 days before travelling. Only passengers whose tests are negative will be allowed to board flights to Mauritius. The original PCR COVID-19 certificate must be presented at check-in, boarding and upon arrival.
Air Mauritius wishes to reassure its passengers and the public in general that the company fully complies with the COVID-19 protocol in force in Mauritius and has implemented strict sanitary measures accordingly at all touch points.

IATA WELCOMES US MILITARY REPORT ON LOW RISK OF CATCHING COVID-19 ON A FLIGHT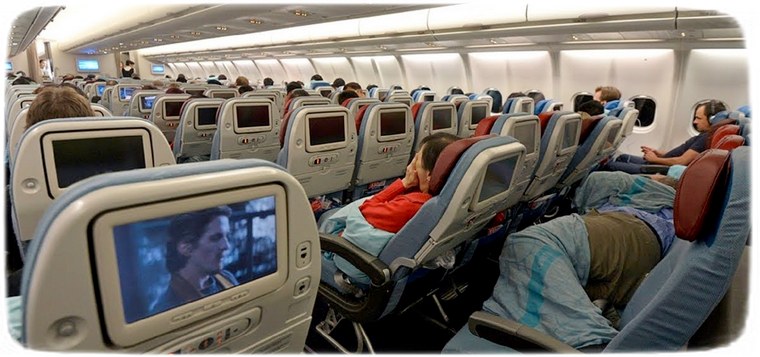 The International Air Transport Association (IATA) welcomed the release of the results of testing by the United States Transportation Command (US Transcom) confirming the low risk of COVID-19 transmission onboard an aircraft.
The US Transcom testing, which was conducted in August, found that "the overall exposure risk from aerosolized pathogens, like coronavirus, is very low" on the types of airline aircraft typically contracted to move Department of Defence (DOD) personnel and their families, US Transcom stated. More than 300 aerosol releases, simulating a passenger infected with COVID-19, were performed over eight days using United Airlines Boeing 767-300 and 777-200 twin-aisle aircraft.
"Last week, IATA reported that since the start of 2020 there have been 44 cases of COVID-19 reported in which transmission is thought to have been associated with a flight journey, out of 1.2 billion passenger journeys in 2020. The US Transcom research provides further evidence that the risk of infection onboard an aircraft appears to be very low, and certainly lower than many other indoor environments," said Alexandre de Juniac, IATA's Director General and CEO.
The US Transcom testing showed that the aerosol was "rapidly diluted by the high air exchange rates" of a typical aircraft cabin. Aerosol particles remained detectable for a period of less than six minutes on average. Both aircraft models tested removed particulate matter 15 times faster than a typical home ventilation system and 5-6 times faster "than the recommended design specifications for modern hospital operating or patient isolation rooms." Testing was done with and without a mask for the simulated infected passenger.
The testing was conducted in partnership with Boeing and United Airlines, as well as the Defence Advanced Research Projects Agency (DARPA), Zeteo Tech, S3i and the University of Nebraska's National Strategic Research Institute.
AEROLÍNEAS ARGENTINAS JOINS THE "PRETRAVEL" PROGRAM WITH 6 INSTALLMENT PAYMENTS AND SUPER FLEX FARES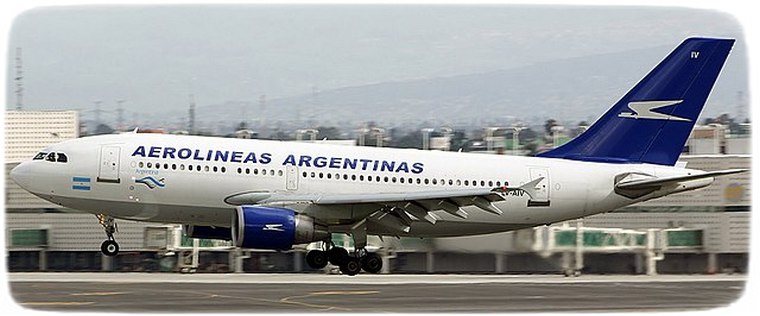 By means of the campaign "#YourTripStartsToday, Argentina is waiting for you," Aerolíneas Argentinas has joined the Pretravel program developed by the Argentine Ministry of Tourism and aimed at boosting domestic tourism in 2021. The initiative allows those who purchase a ticket via the Aerolíneas Argentinas website to obtain a refund amounting to 50% of the expenses as credit.
In order to give passengers the chance to plan their trip in a dynamic context due to the global pandemic, Aerolíneas has joined this campaign with its super flex fare policy, which allows passengers to make one change of date at no extra cost and free of charge and to pay in 6 installments without interest with the Ahora 6 plan by purchasing tickets before October 25, 2020.
"This program is a great incentive for Argentine citizens to plan their next trip for 2021, taking advantage of the benefits offered by the PreTravel program. Aerolíneas Argentinas will contribute to boost the reactivation of domestic tourism, which will benefit regional economies," stated Pablo Ceriani, President of the flag carrier.
Aerolíneas Argentinas has implemented health protocols and hygiene measures for its operations in each stage of the trip, both at the airport and during the flight. All procedures were designed following the recommendations of the IATA (International Air Transport Association), the ACI (Air Transport Council), the WHO (World Health Organization) and the Argentine Ministry of Health.
QANTAS LAUNCHES FLIGHTS TO BRING AUSTRALIANS HOME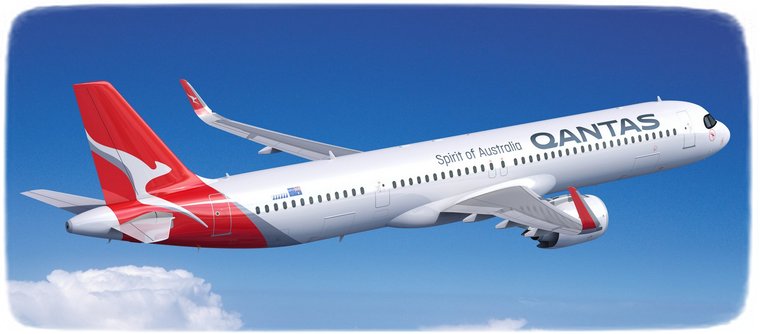 Qantas is working with the Federal Government to bring home up to 1315 Australians currently stuck overseas. The national carrier will operate eight return services: four from New Delhi, three from London and one from Johannesburg. London and New Delhi flights will operate direct to Darwin. The arrival port for the Johannesburg flight is being worked through and all passengers will enter 14-day quarantine. Additional flights to other destinations may be announced in due course.
The Department of Foreign Affairs and Trade (DFAT) will contact Australians in vulnerable positions who have registered with the department in the United Kingdom, South Africa and India.
All services will be underwritten by the Australian Government and operated by Qantas on a cost recovery basis. They will be flown using Qantas' 787-9 Dreamliners.
Qantas will take similar on-board safety precautions as its previous repatriation services from international hotspots. All passengers will be COVID tested at least 48 hours prior to departure and must test negative in order to board the aircraft. They must wear masks throughout the flight and will be tested again on arrival in Australia before entering 14-day quarantine.
As with other international charter flights, crew will have additional protection including personal protective equipment, in-flight service will be scaled back and there will be 'crew only' areas at the front and back of the aircraft. All pilots and cabin crew working on these flights will have volunteered for them.
These are the first international passenger flights Qantas has operated since June, with commercial flights unviable due to ongoing travel restrictions. International freight flights have continued throughout the pandemic to help maintain key supply chains.
The eight repatriation flights are excluded from the international arrivals cap and are facilitated by the government rather than scheduled commercial services.
NEW AIRBUS CUSTOMER - SKY EXPRESS ORDERS FOUR A320NEO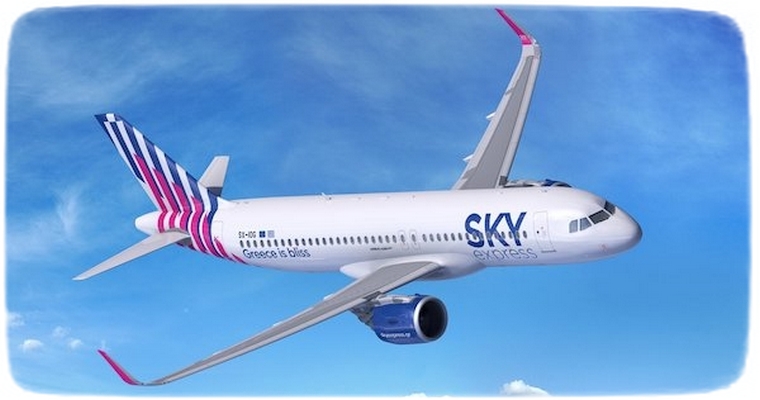 Athens-based airline, SKY express, has placed a firm order for four A320neo aircraft, becoming a new Airbus customer. In addition, the Greek airline recently leased two A320neos from ACG Aviation Capital Group and on that occasion joined the global list of 430 Airbus operators. The airline has selected CFM-International's Leap-1A engines to power its aircraft.
The ?wner of SKY express and Head of IOGR Group of Companies, Mr. Ioannis Grylos, said: "Our cooperation with Airbus, through the acquisition of six brand new ?320neo aircraft, meets our ambition to modernize our fleet and have our company transition to a new era. The combination of the most advanced technology along with the fuel efficiency that this type of aircraft offers, are elements that perfectly match the business planning of SKY express for a contemporary fleet that respects the environment and offers safe and quality services to its passengers."
Featuring the widest single-aisle cabin in the sky, the A320neo Family incorporates the latest technologies, including new generation engines and Sharklets, which together deliver 20 per cent reduced fuel burn as well as 50 percent less noise compared to previous generation aircraft.
At the end of September 2020, the A320neo Family had received 7,450 firm orders from over 110 customers worldwide.
EMIRATES TO OPERATE A380 TO AMMAN AS PART OF EXPANDED SCHEDULE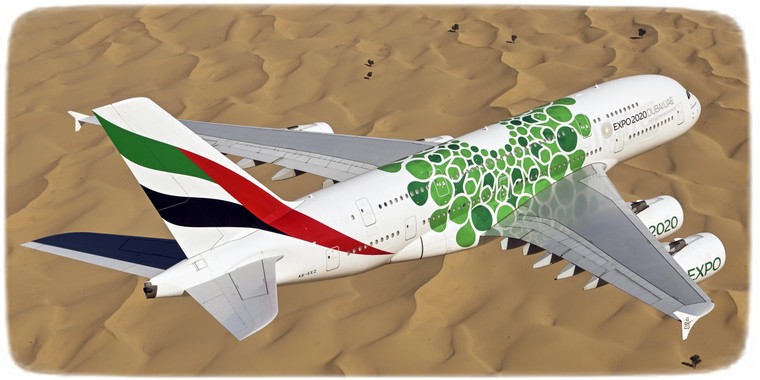 Emirates will be providing more options and choice for its customers in Jordan with the introduction of scheduled Airbus A380 services to Amman as part of its expanded schedule of 10 weekly services. The expanded flight schedule between Dubai and Amman demonstrates the airline's commitment to safely connect customers to and through Dubai to the Americas, Europe, Africa and Asia Pacific.
The iconic A380 will begin serving travellers to and from Amman from 4 November. The airline currently operates the A380 to Cairo, Paris, London Heathrow, Guangzhou and Moscow.
The Emirates A380 experience is sought after among travellers for its spacious and comfortable cabins and the airline will continue to expand its deployment in line with the gradual return in demand and operational approvals. Emirates reintroduced its signature products and services on the A380, including the iconic A380 Onboard Lounge and Shower Spa, balancing an elevated customer experience during the pandemic with measures that prioritise the health and wellbeing of passengers.
Customers can fly the Emirates A380 from Dubai to Amman three times a week on Wednesdays, Thursday and Fridays. Emirates flight EK 903 will depart Dubai at 14:05 and arrive in Amman at 15:30 local time. The return flight, EK 904 will depart Amman at 17:10 and arrive in Dubai at 22:00 local time.
The expanded schedule also includes flights EK 905 and EK 906. Emirates flight EK 905 will depart Dubai at 22:15 and arrive in Amman at 23:40 local time. The return flight, EK 906 will depart Amman at 01:45 and arrive in Dubai at 06:40 local time. Timings have been scheduled to facilitate more effective onward connections to destinations in the United States such as well as vital connections to European points popular with Jordanian travellers.
Customers from Emirates' network can stop over or travel to Dubai as the city has re-opened for international business and leisure visitors. COVID-19 PCR tests are mandatory for all inbound passengers arriving to Dubai (and the UAE), including residents and tourists, irrespective of the country they are coming from.
AEROFLOT INCREASES FLIGHT FREQUENCIES TO MINSK, GENEVA, MALE; RELAUNCHES REGULAR FLIGHTS TO SERBIA AND JAPAN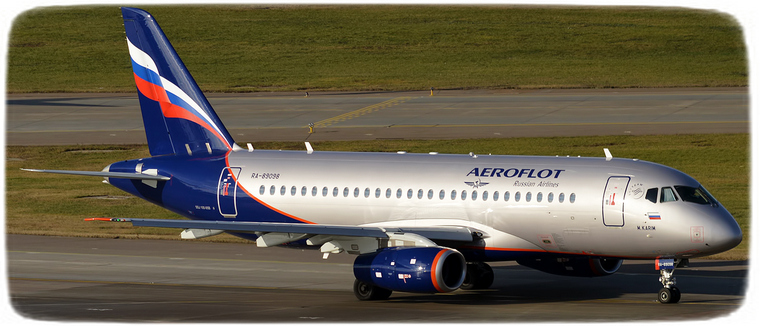 Aeroflot will increase flight frequencies to Belarus (Minsk), Switzerland (Geneva) and Maldives (Male) starting from October 25, 2020.
The number of flights per week between Moscow and Minsk will increase from one to three. Flights SU1842 Moscow - Minsk and SU1843 Minsk - Moscow will operate on Thursdays, Saturdays and Sundays.
Aeroflot will also add another regular flight to Geneva and will now operate three weekly flights on Thursdays, Saturdays and Sundays (flights SU2380 Moscow - Geneva and SU2381 Geneva - Moscow).
Flight frequency to Maldives increases to four weekly flights. Flight SU0320 Moscow - Male will operate on Thursdays, Fridays, Saturdays and Sundays and return flight SU0321 Male - Moscow will operate on Mondays, Fridays, Saturdays and Sundays.
Starting from 17 October 2020, we are relaunching flights to the capital of Serbia. Flights between Moscow and Belgrade will operate on Thursdays and Saturdays.
They are also relaunching regular flights to Japan. The first flight to the capital of Japan is scheduled for November 5, 2020. Flights to Tokyo will operate on Saturdays and Sundays.
As international air traffic recovers, flight frequencies on these routes may be adjusted.
PLEASE GO TO
www.youtube.com/channel/UCCuRVZAGodT6sztTeXBGeMw
and subscribe to our YouTube channel