El Mirador Airfield (FALQ) in the central Drakensberg area was the venue for a small fly-in on the 17th of October. Although it could have been better publicised and attended, this event was one of the most enjoyable days for those who made the effort. Firstly, the location facing the peaks of Cathkin and Champagne Castle is simply stunning. The weather on the day was very good and in fact became quite hot as the sun climbed up. The heat and elevation increased density altitude substantially on the day. El Mirador was the name given to the hotel that was built in 1940 and is not far from the airfield.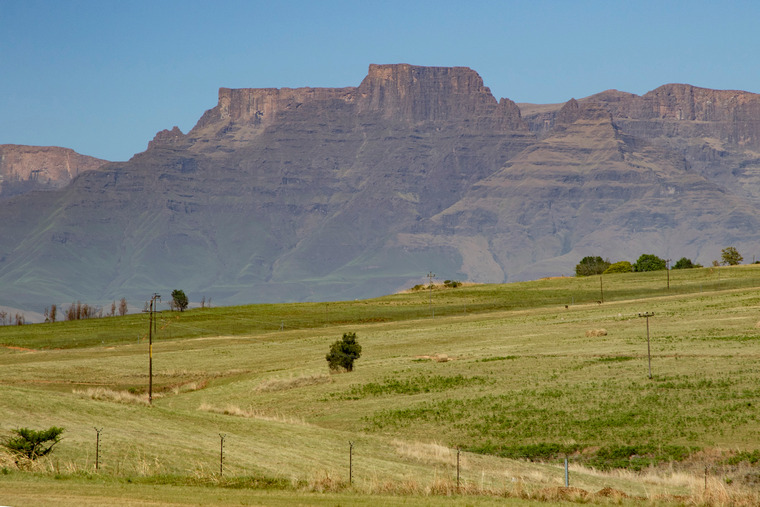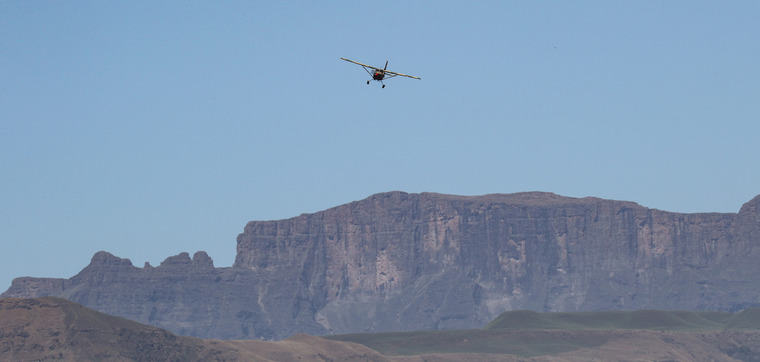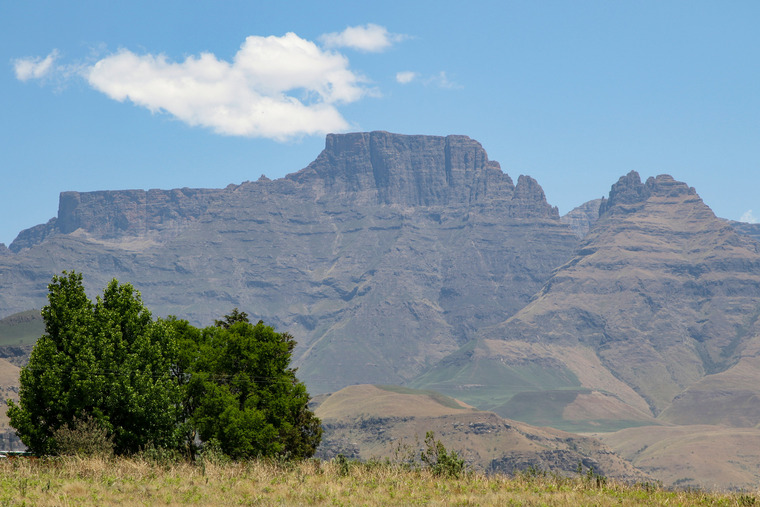 Pilots with light aircraft are always looking for destinations within their range, to enable them to have new experiences. This airfield fits the bill in all aspects. So many strips have no facilities at all, whereas at El Mirador, the field has an array of attractions that can be enjoyed without having to arrange transport. The owners, Hannes and Martin Scharf, are extremely hospitable and are keen to show visitors around. They are deservedly very proud of their accomplishments.
El Mirador has an 800-metre sloping grass runway (24/06) that is a little bumpy, but it is well maintained. It is at an elevation of 4200 ft and the co-ordinates are S28° 59' 36" and E19° 28' 47". The radio frequency is 123.400. The airfield is owned and managed by Bergair Properties CC and they have developed the Berg Air Lifestyle Centre. It is this centre that should attract people to fly in and experience all that is on offer. We flew in from Virginia Airport and it was an hour's flight time (each way) in Ron Mitchell's beautiful Van's RV6A. This makes it very accessible for day or weekend trips from many parts of the country. By road, El Mirador is 225 kms from Durban and 25 kms from the nearest town of Winterton.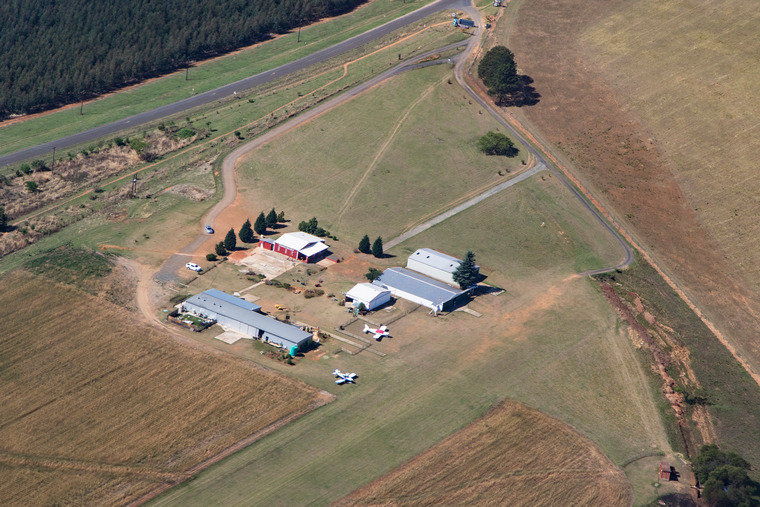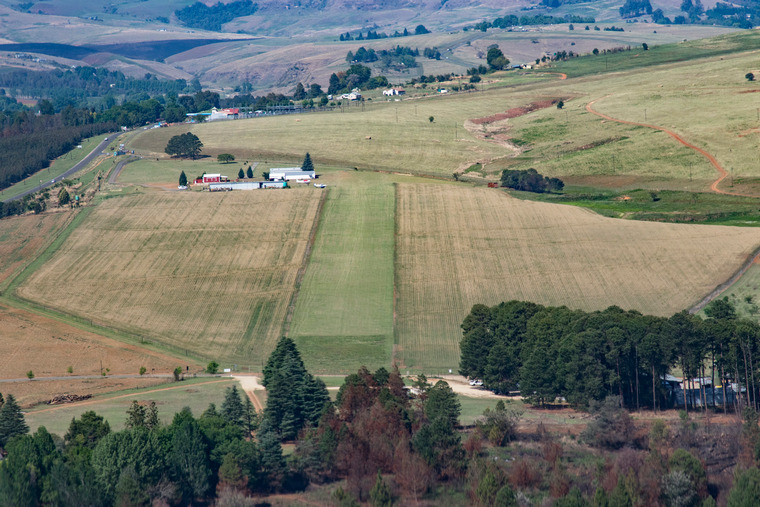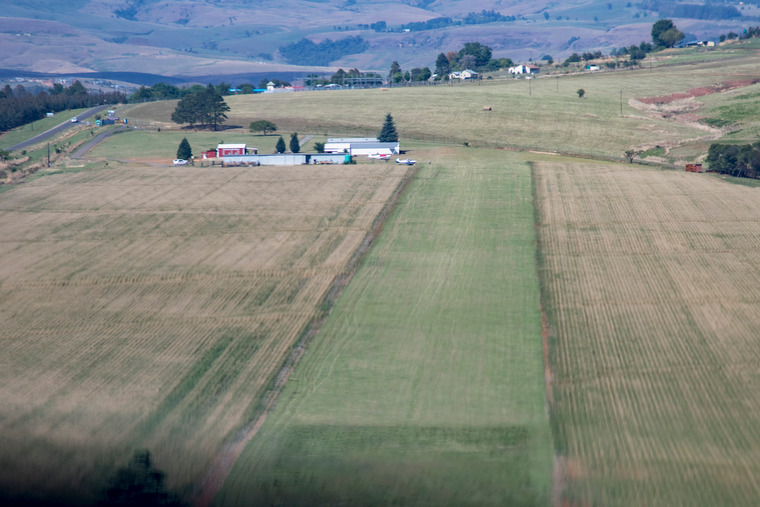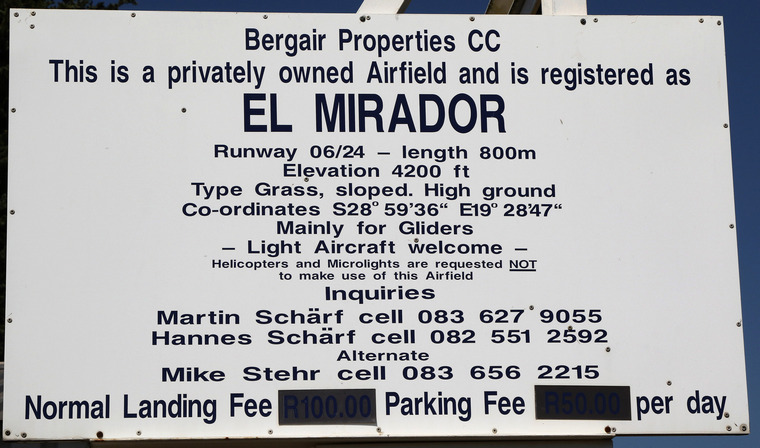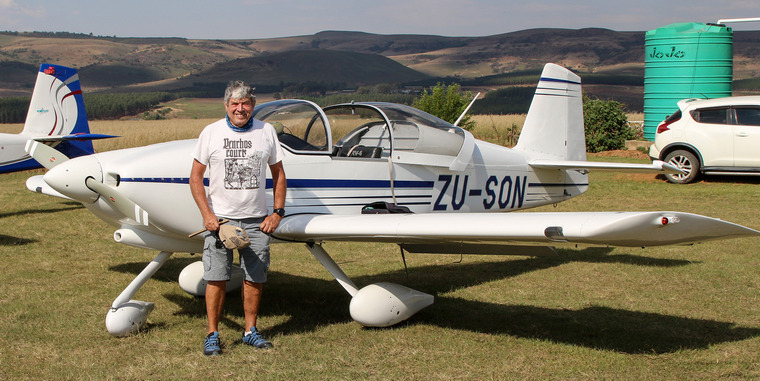 This Fly-in attracted aircraft from Springs, Baragwanath, Scottburgh and Virginia. Two interesting aircraft to visit were the Chipmunk of Les Rhind and the Cessna 185 Skywagon of Lance Poynter (The latter arrived with a load of children and his sausage dog!) The dog flies everywhere with Lance, even when he is in his Tiger Moth!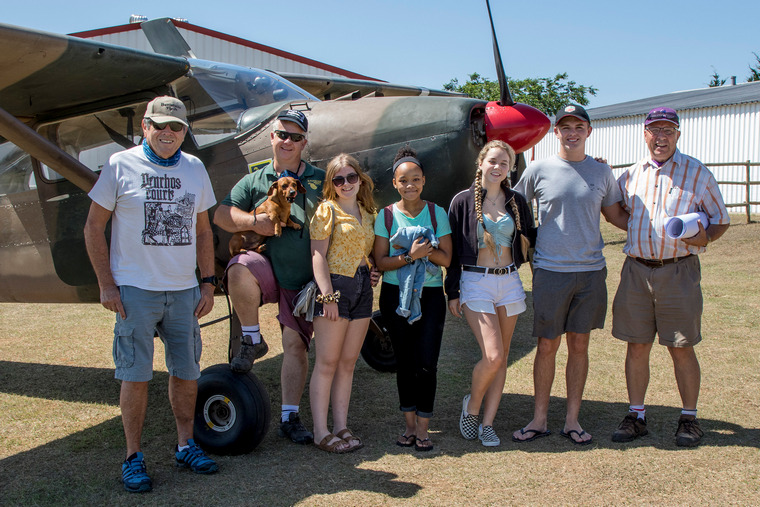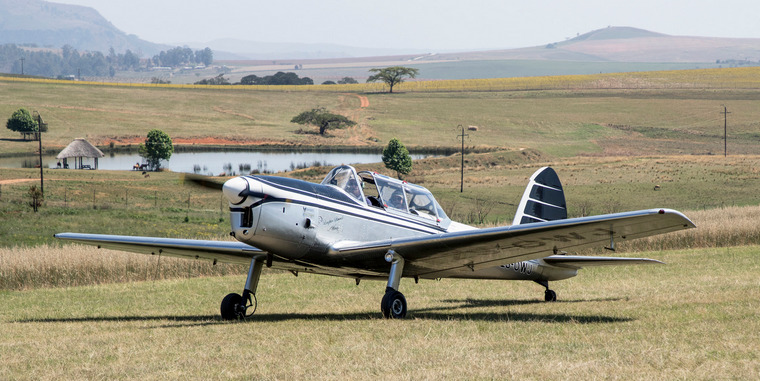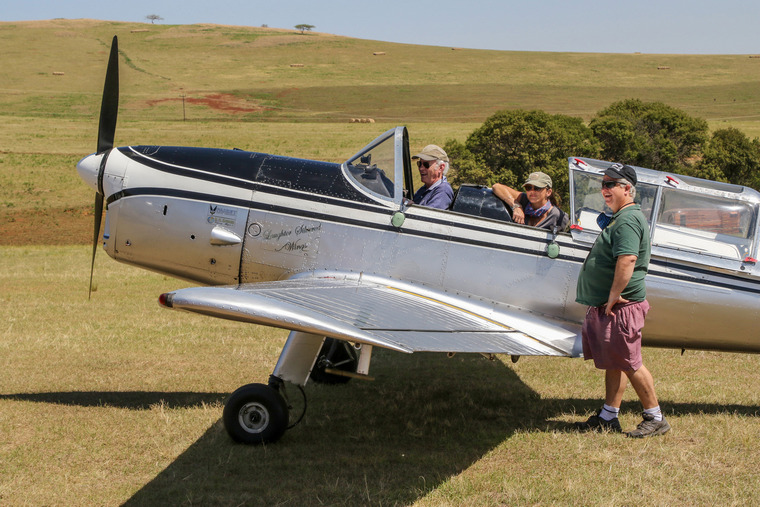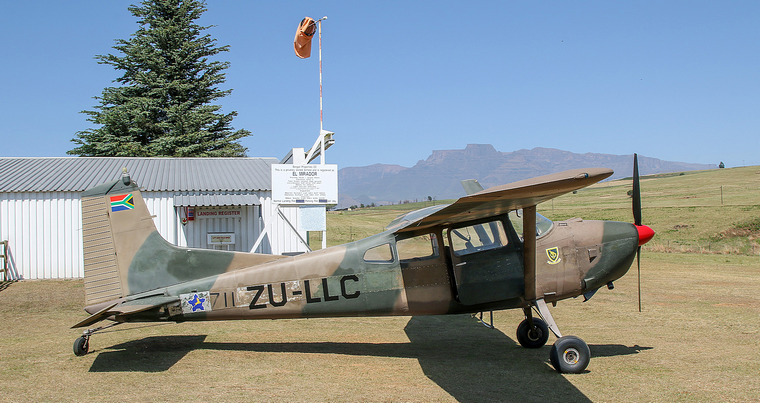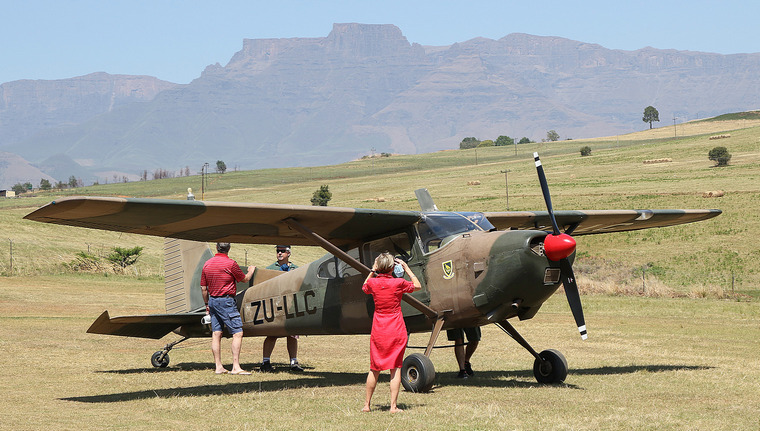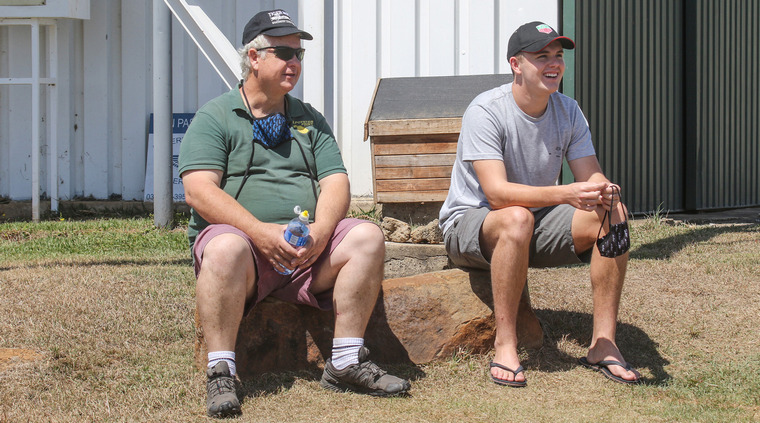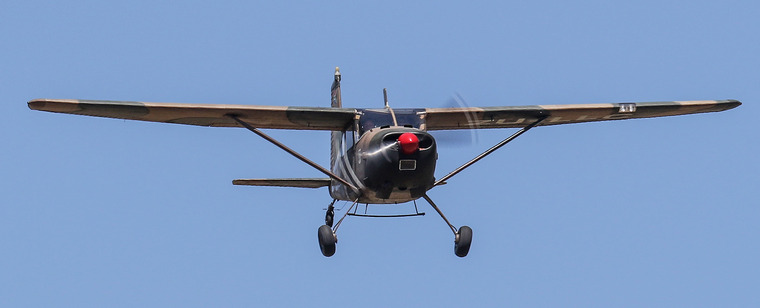 El Mirador was first used, primarily as a gliding strip, in 1976. It was also used for equestrian gymkhanas. The Scharf family bought the property in 1989 when they heard the farmer (Mr Riet), wanted to plough the field up to plant crops, as it was not generating any revenue. Since then it has been used for the annual gliding camp. This year has been the only exception due to the Covid-19 pandemic. Although used on a regular basis, it was not developed much, as Hannes had a full-time business to run. Since he has retired, he has devoted all his time and effort in developing the airfield Lifestyle Centre and his various other local businesses. He is now actively encouraging visitors to use the facility.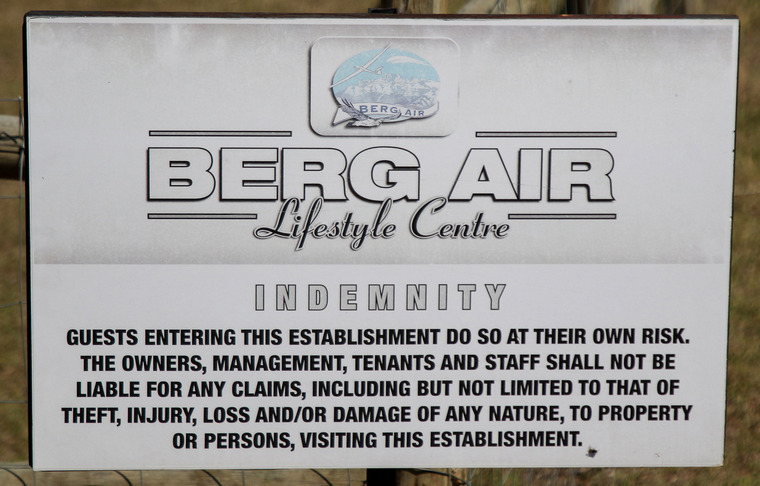 The Lifestyle Centre is attracting businesses that are making the airfield the hub of venues that will delight visitors, whether they arrive by road or by air. Already established are the Champagne Bistro-Café, a country style bistro that serves breakfasts, lunches, pancakes and light snacks.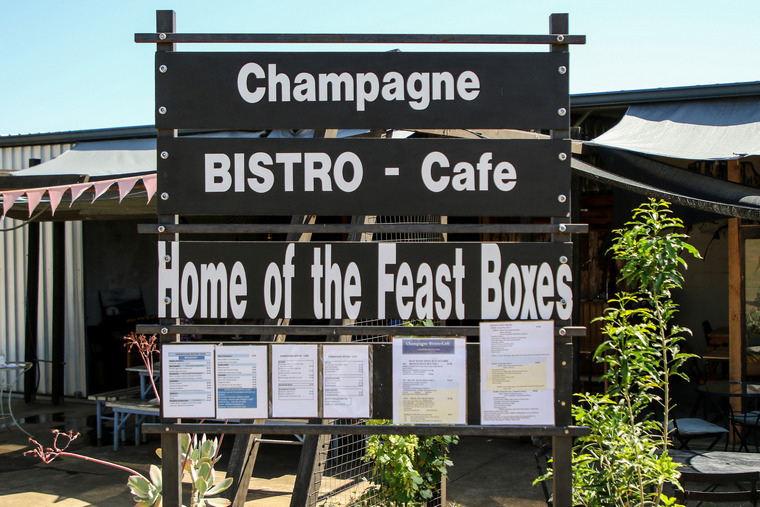 Then there is Chocolate Memories that offers chocolate and coffee tasting and also has a range of chocolates manufactured in the Drakensberg.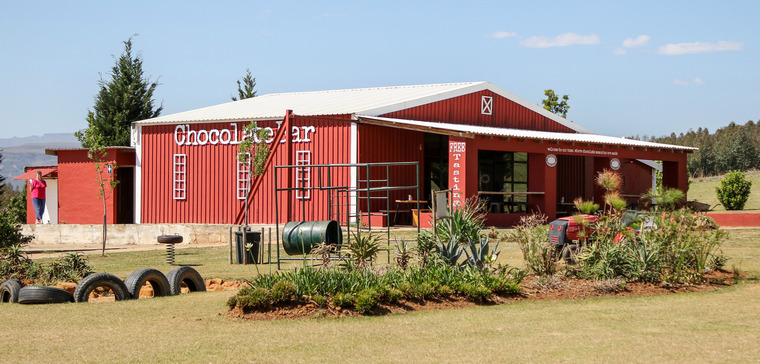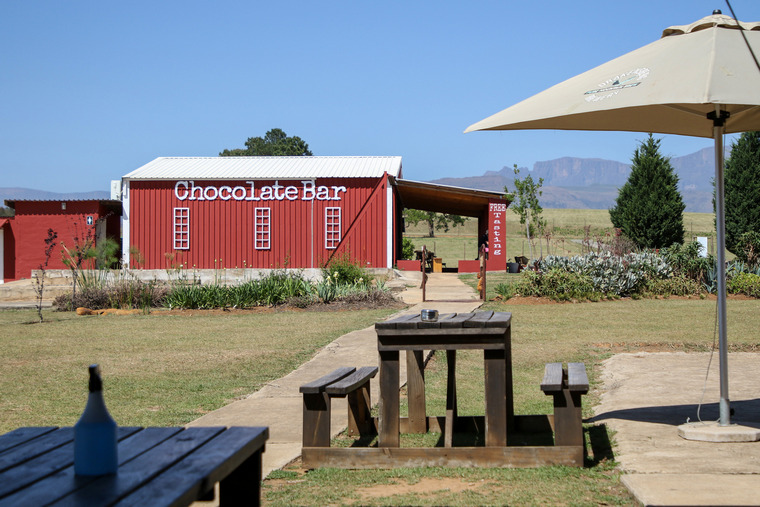 Another attraction is the Drakensberg Brewery, a craft brewery that offers a range of their own local mountain brews.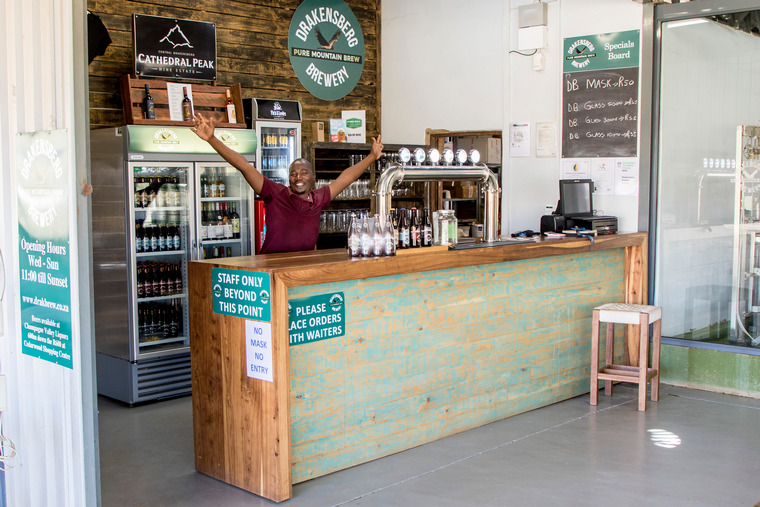 Also on site is the Farm Friends Farm Stall that sells a variety of items, from gelato, preserves and jams, free range lamb, beef and chicken, snacks, designer gifts and crafted metalworks.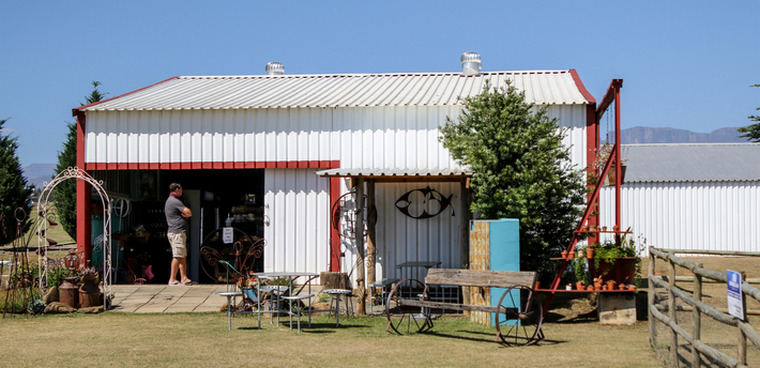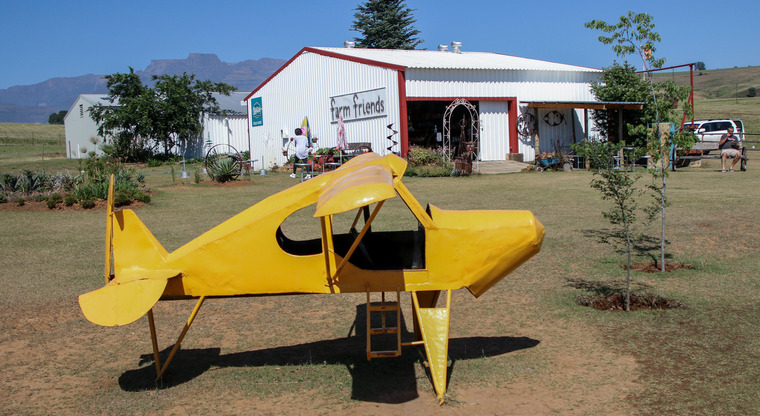 Last but not least there is Alpine Elements that produces handcrafted woodworking items.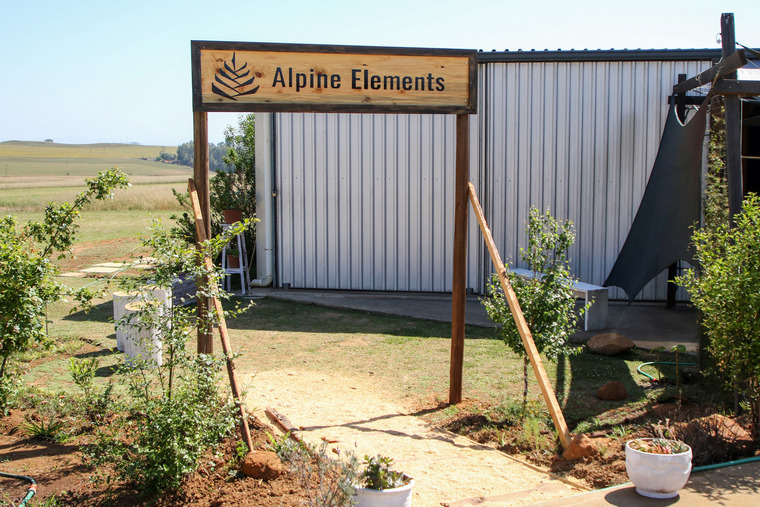 One project due to open in 2022 is a cheese factory. During our visit, the entrepreneurial Hannes was busy planning with other interested parties wanting to join in expand the centre further. Next year Hannes plans to offer introductory light sport flying lessons at the centre. Holidaymakers will therefore be able try out flying and if they then wish to continue, they would be referred to a reputable flying school in their own area.
The surrounding area offers a variety of things to do. One can hike, climb, fish, ride bikes, play golf, go river rafting, cycling, ballooning, helicopter flights, canopy tours and a reptile centre. Just up the road is the spectacular Falcon Ridge Bird of Prey Centre. Here you can see a variety of raptors such as owls etc. being flown and fed. We were invited to this show and were awed by the power, grace and intelligence of these magnificent birds. The show was a highlight of our day and is a must see.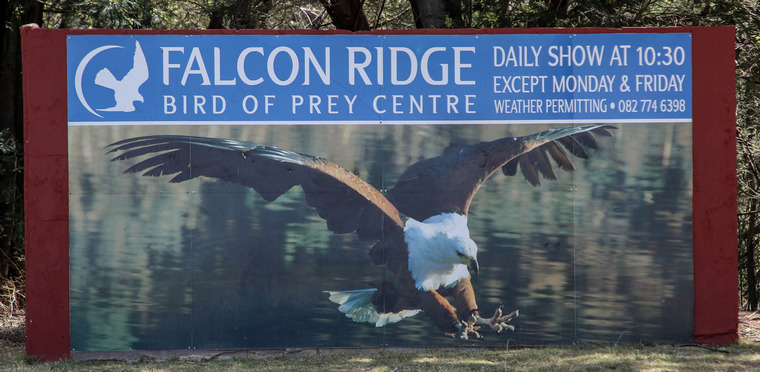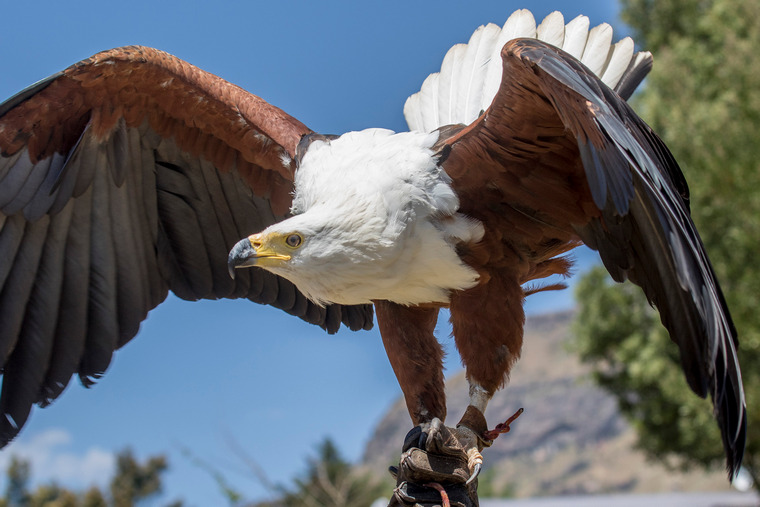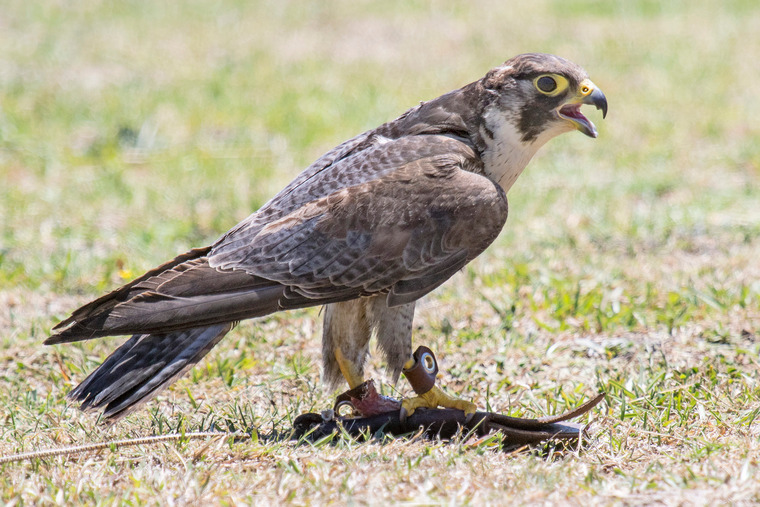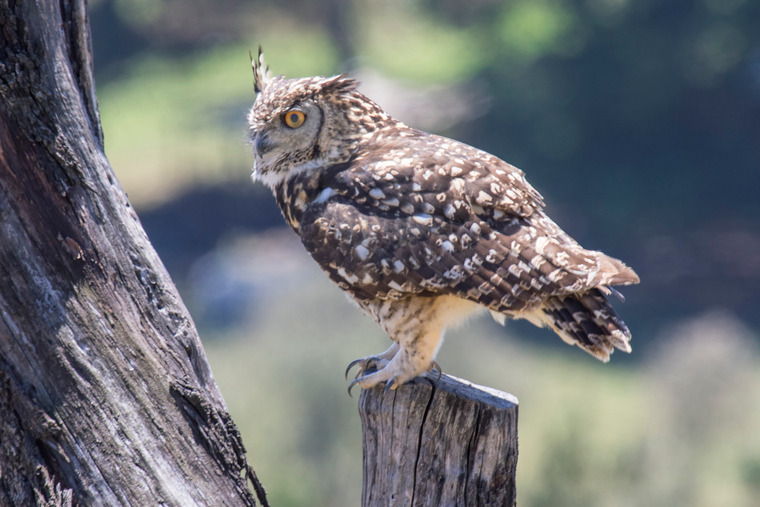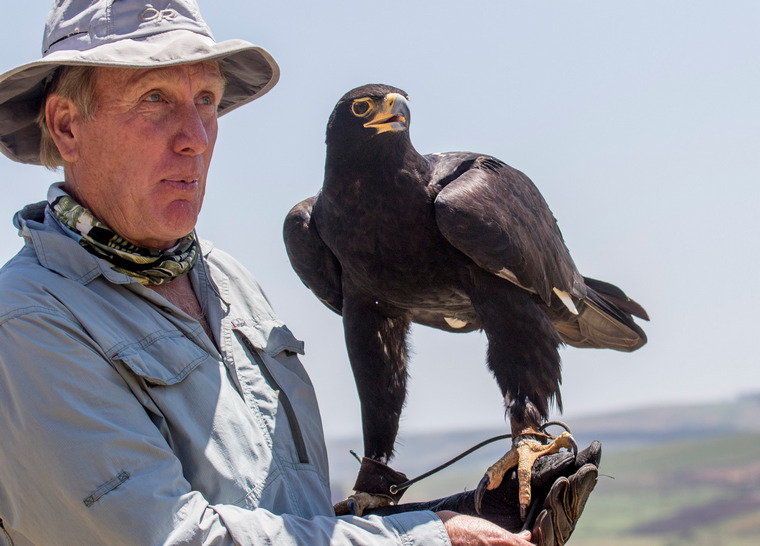 One can easily fly in for a day and have this experience or you can stay overnight and have a selection of places to choose from. A very inexpensive accommodation option at the airfield itself, is the Pilot's Cabin. This cabin is situated on the other side of the runway from the Lifestyle Centre. It is self-catering, has two bedrooms, lounge, bathroom with shower, kitchen with microwave and a deck overlooking a waterhole. You may be lucky enough to see an Eland from the deck! The Scharf family also have three country German style houses that can be rented under the banner name of Drakensberg Dream. These houses are in magnificent locations and the property has two dams and a waterfall. Then there are all of the other facilities of the Champagne Valley to choose from.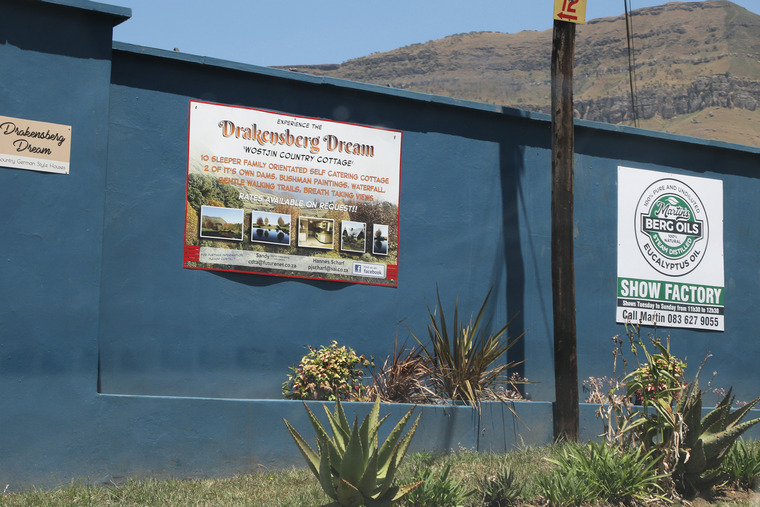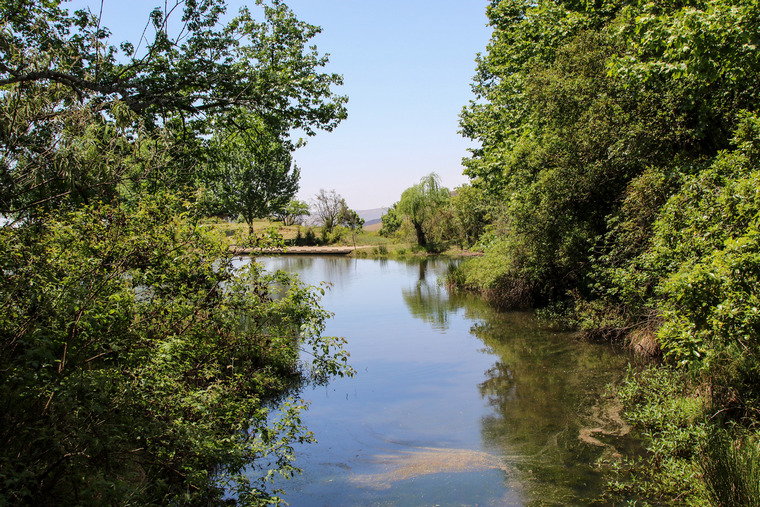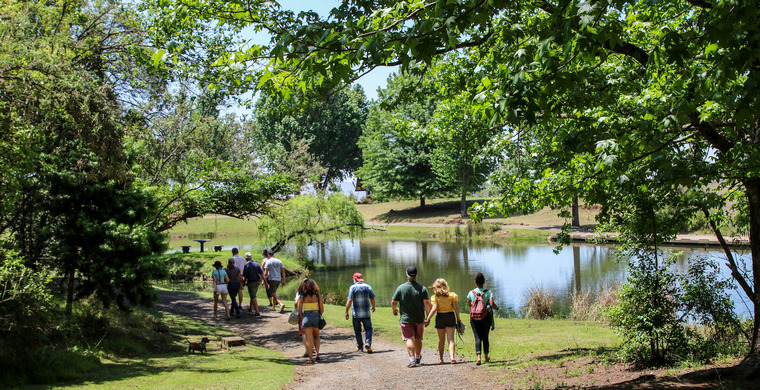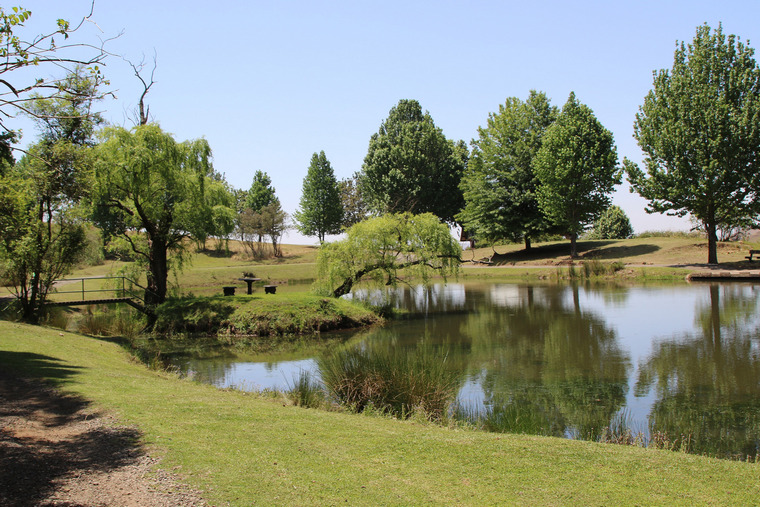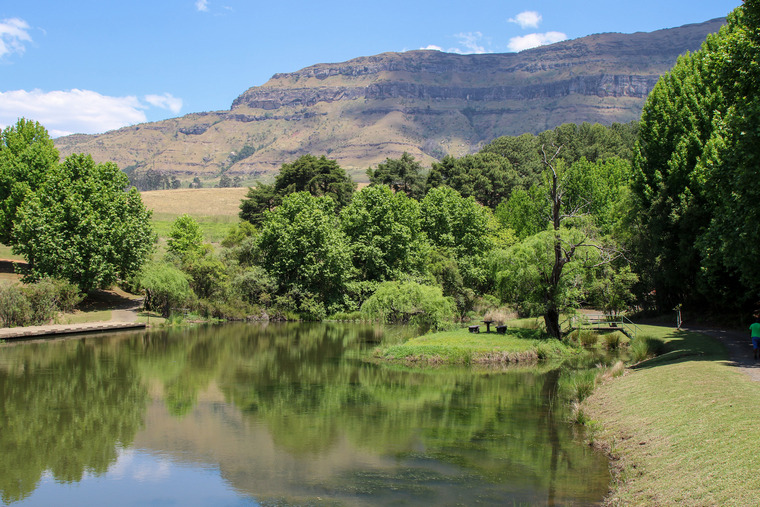 Some of the many resorts in the area are Champagne Castle Hotel, Champagne Sports Resort, the Drakensberg Sun and The Nest. In addition, there is the Dragon Peaks Mountain Resort that has rooms, camping sites and a pool as well as Mountain Splendour that offers log cabins, glamping/camping and caravanning. Added to this are numerous bed and breakfast establishments and self-catering units. A quick Google search will provide a number of such options. Another well-known place in the valley is the famous Drakensberg Boys Choir School. In spite of the number of resorts, the area does not feel overcrowded and you still get the pristine country feeling.
Another site we visited was Martin's Berg Oils. This was a Covid prompted start-up, where oils are extracted from eucalyptus leaves to produce steam distilled, eco-friendly oils, that have a myriad of uses. The small factory tour was interesting and it is possible to buy the products at the factory.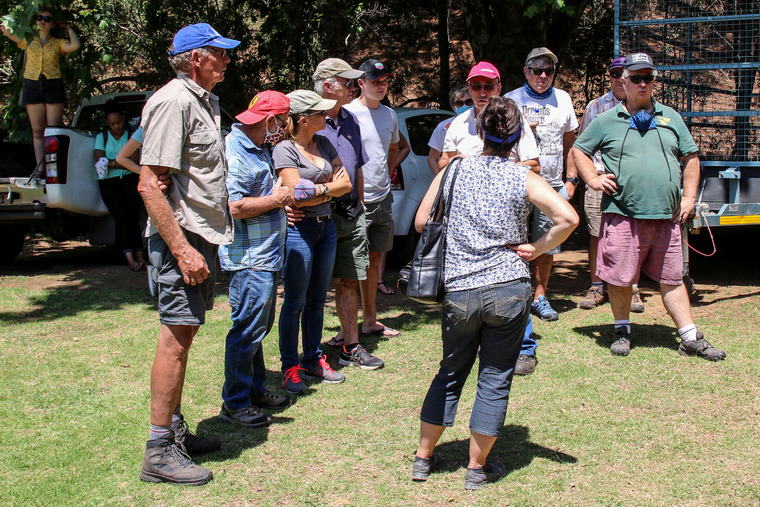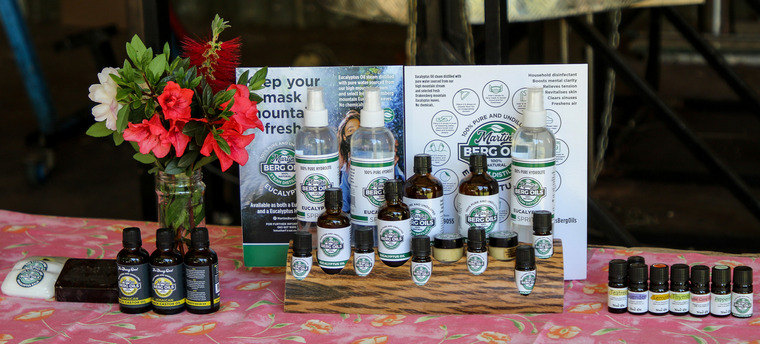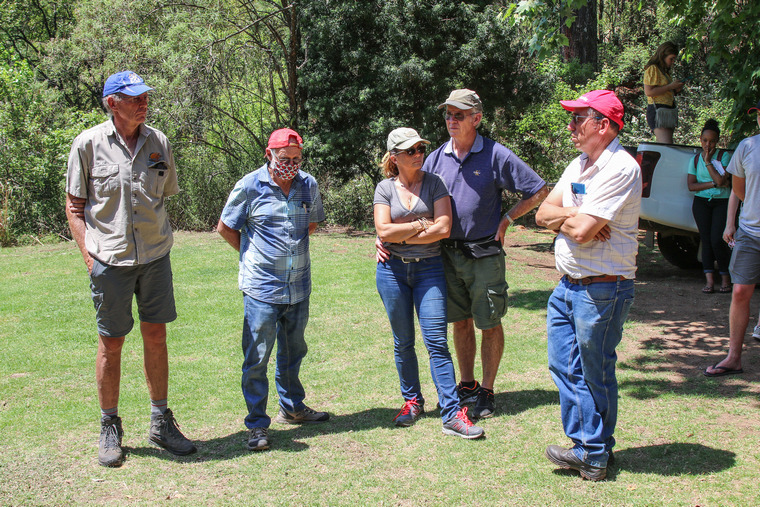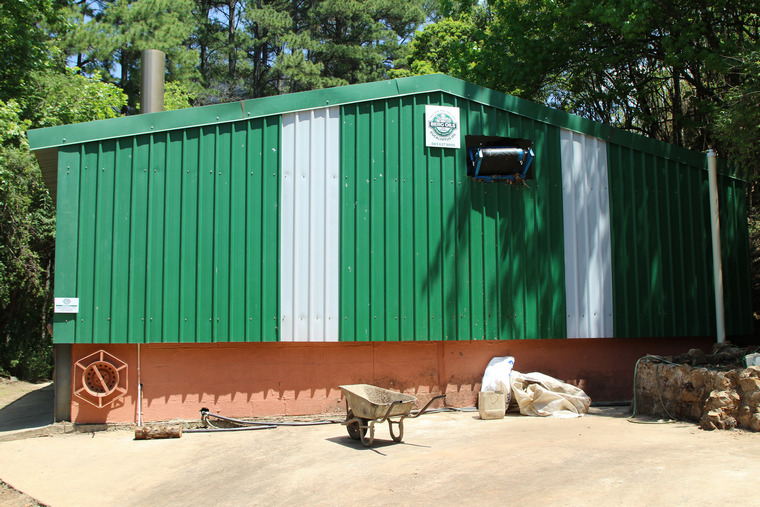 At lunch time Hannes, suggested we go to Scrumpy Jacks restaurant, not far from the airfield, due to the number of people already booked in at the Lifestyle Centre. This ornately decorated restaurant was very pleasant and well worth a visit.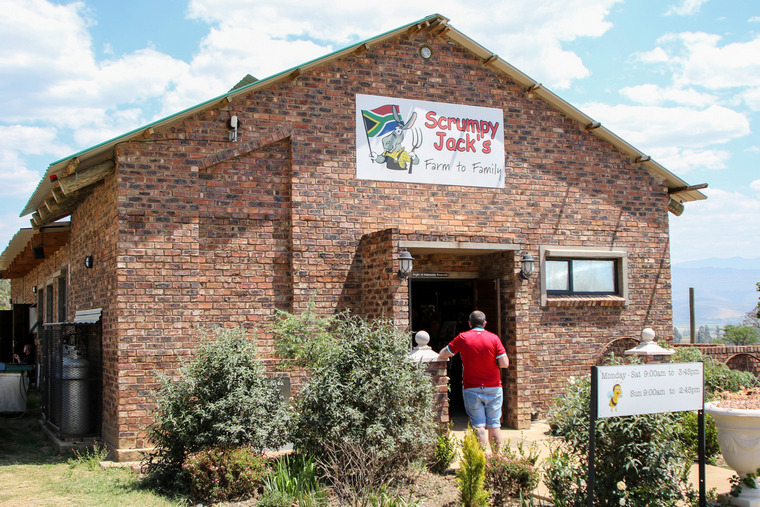 ,


As can be seen, this area offers a variety of places to stay, places to eat and things to do. This is unlike most of the smaller airfields that are generally in fairly remote locations. The backdrop of the magnificent Drakensberg mountains and the facilities listed above make this a place that has to be visited.

It was then time for us to depart back to Durban after a wonderful day of hospitality. Definitely a flying venue that is worth checking out.
If anyone requires more details, they can be obtained from: -
Hannes Scharf - 082 551 2592
Martin Scharf - 083 627 9055
Mike Stehr - 083 656 2215

PLEASE GO TO
www.youtube.com/channel/UCCuRVZAGodT6sztTeXBGeMw
and subscribe to our YouTube channel