Compiled by Willie Bodenstein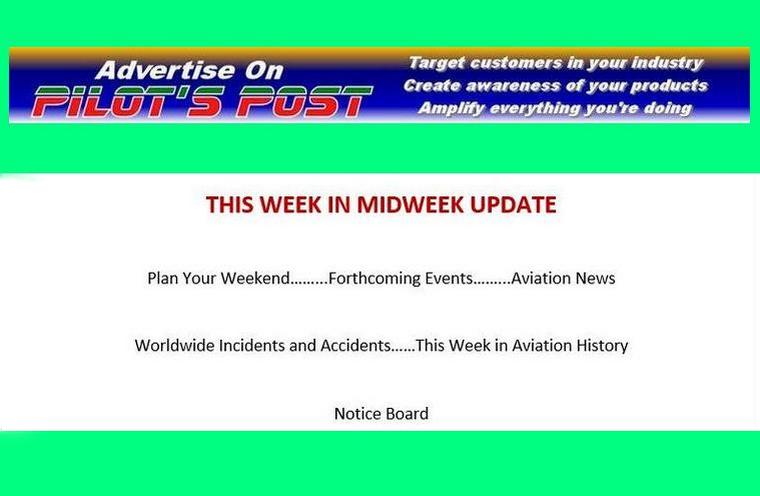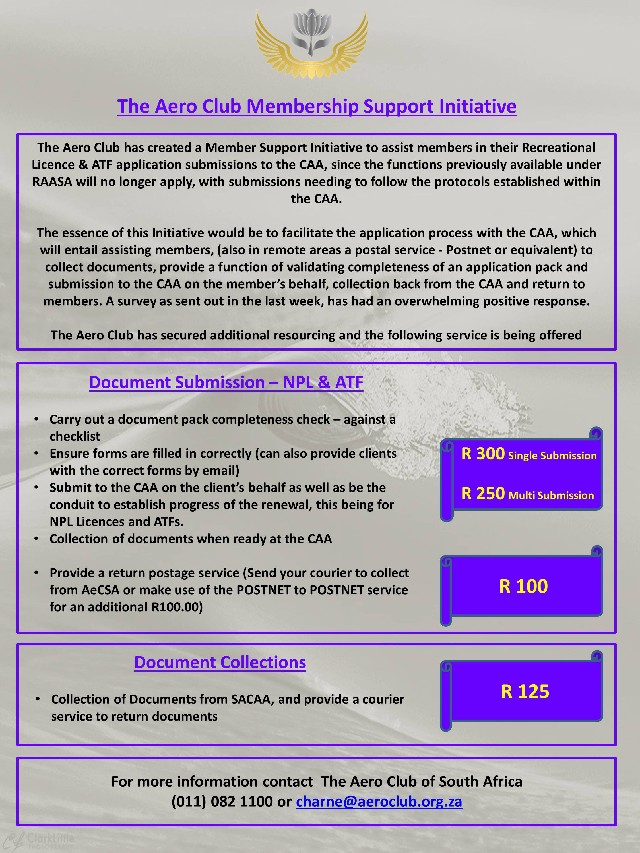 COVID 19 REGULATIONS, INITIATIVES AND AEROCLUB NEWS

Aero Club Communique Nov 2020 # 1

The Aero Club has engaged with the CAA last week as part of our regular liaison forum to cover a number of topics of interest to the General and Recreational Aviation community, forefront with most are the continuing frustrations and delays in ATF renewals.

ATF renewal delays. - Although it was reported in the last Communique a month ago that improvements are being made to the processing of ATFs, it has however not progressed as fast as expected to recover the backlog, there are still submissions made which has not registered in the mailbox. Indications are any COAs submitted prior 1 September and ATFs prior 12 October should be considered as missing. Thus, if you have a long overdue ATF application that was submitted prior this date, send an email to atf@caa.co.za with your application details and link or attach your previous application correspondence. You can also provide details of your application to your Section Chairman, as we are compiling lists of ATF applications that we are working closely with the CAA on their status. You are also welcome to be in contact with Charne@aeroclub.org.za for assistance as part of the Aero Club's membership support initiative. The CAA have indicated that all known overdue ATFs should be resolved by mid-November.

Also, to take note of is that there is an escalation process to be followed if you find delays beyond the promulgated service level agreements. The Service level Agreement & Escalation process can be found here:
http://www.caa.co.za/Pages/Information%20for%20the%20Public/ILF.aspx

There are further improvement plans being made, firstly, from November there will be an automated email response to a submission made, that within 5 working days of receipt an allocated inspector will be in email communication with the owner / owner's agent on further steps. The process now will be that the initial submission should only contain the application and proof of payment. Once the inspector makes contact, the document pack can be sent in directly to the inspector.

A further step in improvements being planned is that the issued ATF will be provided in digital form, i.e. the digital version can then be printed by the owner and constitutes a legal document. It will be communicated when this will be in place, as the document format and security aspects are still being worked out, which will be relatively soon. - Note that CoAs will remain physical documents for now.

ASO Assistance Cell - The CAA has further set up a client care email link which will deal with all complaints related to service level agreements not being upheld. The idea behind the ASO Assistance cell is that any service level failure in terms of the published time lines, and the normal escalation processes followed can have a final remedial escalation to the ASO Assistance cell. The process to be followed can be found on the CAA website at this link.
http://www.caa.co.za/Documents/Temporary%20Documents/Closure%20of%20ASO%20Related%20Queries%20and%20Complaints.pdf

The General Aviation Safety Strategy (GASS)

We have started our reviews with the CAA on the GASS, and will now need to take part in the various Focus Groups as outlined in their document.
.

If you wish to take part on any of these Focus Groups, herewith the link providing details of to join.
http://www.caa.co.za/General_Aviation_Notices/SACAA%20General%20Aviation%20Safety%20Strategy%20Focus%20Groups%20Participation.pdf


Safety First Aviator

The third Safety First Aviator (SFA) Webinar hosted by Messe Frankfurt will be held on Wednesday 11th November at 19h00, on the subject of Human Factors - Fatigue Management - detail link to follow. Our Safety-First Aviator Webinar series is intended to continue on a monthly basis, and will also be held in Physical form from 2021 onwards as opportunities present themselves.
If you are not a member and wish to join the Aero Club and any of its Sections feel free to do so.
http://www.aeroclub.org.za/member-renewals-and-new-memberships/
AERO CLUB CENTENARY YEARBOOK PRE-ORDER FORM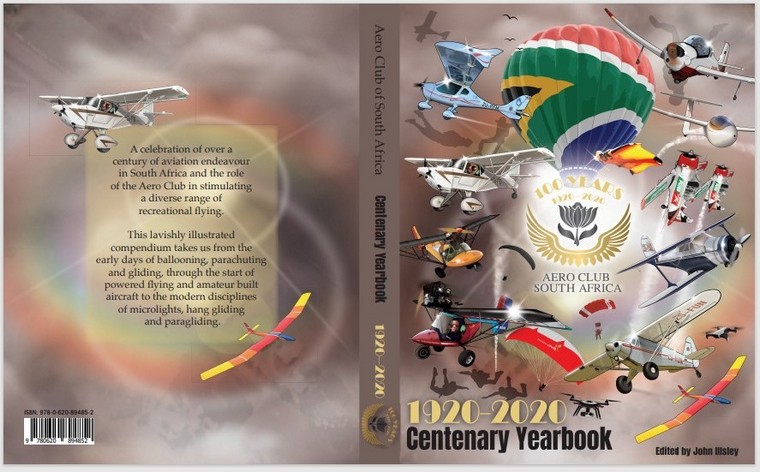 The Aero Club of SA is taking pre-orders for the Centenary Yearbook, to assess the demand for a print run. It will be in the form of a hard & soft cover version as well as a limited-edition leather-bound book on request. Details of the book are available on the Aero Club Website.

Indicative Pricing: - Hard Cover Book - R 400 - Soft Cover Book - R 300 - Leather Bound Book - Add +/- R 200 for Novalite & R 500 for Leather. Delivery Options are either collect at the Rand Airport Aero Club office, or opt for door to door courier service anywhere in SA. Courier costs will range between R 100 to R 130 per book dependent on location. Volume purchases are also available should this be required. Once you have registered for a pre-order, and our print run is complete, the Aero Club will send an invoice for payment, which once received, will have the book dispatched.

To get your pre-order secured, please go to this link. Centenary Yearbook Order Form

https://docs.google.com/forms/d/e/1FAIpQLSfPs1vbZM4-Qcn5LZrK3dkWaoYj7PBtLXmaNM3TP9tUm4vsSA/viewform
If you are not a member and wish to join the Aero Club and any of its sections, feel free to do so http://www.aeroclub.org.za/member-renewals-and-new-memberships/





The following events will to take place under the rules controlling the number of people congregating together and are therefore not open to the general public.

3 NOVEMBER
EAA Chapter 322 AGM Dickie Fritz MOTH Hall as well as via Zoom
Contact Neil Bowden Cell: 084 674 5674 E-mail: neil1@telkomsa.net

6 - 8 NOVEMBER
Pretoria Radio Flyers Jet Rally, EDF and Turbine Weekend. Breakfast and lunch stalls will be on hand while a beer tent will be available after 15h00. Camping and safe trailer storage available. Contact Emil 082 96 22 33 4

6 NOVEMBER
The Children's Flight at Orient Airfield





7 NOVEMBER
Hellivate Helicopter Olympics at Krugersdorp

7 NOVEMBER
SAPFA Spot Landing and SA Landing Championships - Brakpan Airfield
We will be flying at Brakpan in groups of 4 (4 aircraft in the circuit at a time) with each doing four landings.
Your will be scored on 4 different landing Configurations
Landing 1 - Power On configuration of your choice
Landing 2 - Power On without flaps
Landing 3 - Glide Approach configuration of your choice (1000 foot abeam the Bingo Landing Line on downwind close power and glide in)
Landing 4 - Obstacle 2m high 100m from bingo line configuration of your choice (Sportsman Class will not be doing this one)
For more information please call Jonty on 0828559435

7 NOVEMBER
Panorama Airfield breakfast fly-in. Runway 02/20 grass 900m. Contact Alan 0837 023 680




14 NOVEMBER
Witbank Aeronautical Association Fly-in
RSVP 0828 925 954

28 NOVEMBER
Springs - SAPFA Speed Rally Season 2
Race 4 Finale and Gala Evening. Come and join us in this Fast-Paced Exciting Aviation Speed and Navigation discipline.
All welcome if you think you and your navigator can fly, then come and challenge yourself in this event.
It's great fun and you and your navigator will learn a lot about yourselves and your airplane
For more information please call Jonty on 0828559435

5 - 6 DECEMBER
Sports Aerobatics Club Ace of Base TBC
Contact Annie Boon e-mail: chunge@mweb.co.za




SUSPECTED DRONE COLLISION WITH AIRCRAFT AT RAND AIRPORT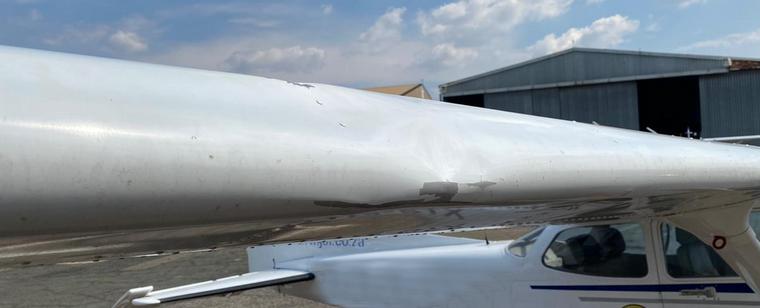 An accident investigation by the South African Civil Aviation Authority's (SACAA) Accident and Incident Investigations Division (AIID) is underway. This comes after an incident at Rand Airport on Tuesday, 27 October 2020, which resulted in a pilot having to make a precautionary landing shortly after take-off.


Initial unconfirmed accounts indicate that considerable wing damage to the training aircraft led to the suspicion that an aerial drone was responsible for the collision. While bird strikes are usually synonymous with visual clues like blood and feathers, they can cause substantial damage to an aircraft. The investigation will determine the actual cause of the accident and therefore it cannot be immediately assumed a drone is to blame.
It needs to be highlighted however, that airborne drones do pose a substantial risk to manned aircraft. A drone ingested into an engine could cause a catastrophic accident. It is therefore important to remind drone owners to follow the regulations and specifically not to fly their drone/s near aerodromes.
The holiday season is upon us and a time when aerial drones might be considered appropriate gifts to gadget enthusiasts and youngsters alike. While hobbyists might be impressed by the technical capabilities of their newfound gadget, flying responsibly, safely and according the SACAA hobby rules is paramount to keeping the skies safe.
CUAASA will issue a formal response upon the SACAA's public release of the official accident investigation.

WORLD'S FIRST FLYING CAR HITS THE ROAD

PAL V



Have you ever seen a flying car passing you on the highway? Now this is a real possibility! The PAL-V Liberty has been approved for road usage and can now be spotted on the European roads. With this approval, PAL-V is another step closer to deliveries.

Who hasn't dreamed about a flying car? Taking your car for a ride in the sky? This dream is one step closer now. After flying and driving the test prototypes in 2012, PAL-V started the design of the Liberty, its commercial product. Recently the Liberty passed the stringent European road admission tests and is now allowed on the streets with an official license plate. This completed a rigorous and extensive drive test program carried out on test tracks since February 2020. From high-speed ovals, brake and emission tests to noise pollution testing, the PAL-V is now ready to take on the roads.
As the PAL-V will be undergoing endurance testing for the coming months, people can witness the PAL-V on the European roads from now on. It will be a head turner for sure.
Hans Joore, test-driver of the PAL-V, states: "When I fired-up the PAL-V for the first time I really got goosebumps! All the effort that we put into it came together at that crucial moment. Hearing the vehicle come to life was just magnificent and driving it was great. It is very smooth and responsive to the steering and with a weight of just 660 kg it accelerates really well. The overall experience is like a sportscar. It feels sensational."

SPARTAN COLLEGE OF AERONAUTICS AND TECHNOLOGY EXPANDS FLEET WITH PURCHASE OF 32 NEW PIPER TRAINERS RECEIVES HISTORIC DELIVERY OF THE 5,000TH PIPER ARCHER


Piper Aircraft and Spartan College of Aeronautics and Technology announced today the expansion of its aircraft fleet with the purchase of 32 new Piper trainers to meet the future demand for certified pilots in the United States. State and local officials joined Spartan College and Piper Aircraft leaders for the historic delivery of the 5000th Piper Archer at Spartan College's flight facility at Jones Riverside Airport in Tulsa, Ok.

Founded 92 years ago, Spartan College is one the Nation's first technical training schools for pilots and aviation maintenance. Along with three facilities in Tulsa, Spartan College is also located in the following areas: Los Angeles; Inland Empire, CA and Denver. Spartan students have come from across the United States and more than 62 countries.
"Since 1928, Spartan has trained and changed the lives of more than 100,000 pilots and mechanics serving in civil and military careers. With the purchase of these aircraft, we are re-committing ourselves to Tulsa and Oklahoma," said Spartan College CEO Rob Polston. "We could have chosen many places to invest and operate, but we happen to believe in our strategic plan to make Tulsa the most sought-after destination for flight and mechanic training as well as the single-largest and most-recognized flight school in the United States."
"Piper has achieved a significant aviation milestone today with the delivery of the 5,000th Piper Archer to Spartan College," said Simon Caldecott, president and chief executive officer for Piper. "As Spartan College of Aeronautics and Technology continues to expand their aviation programs, Piper Aircraft is proud to be part of their comprehensive aviation program. As a longstanding pilot training provider, they continue to demonstrate their commitment to excellence and their students by providing multiple aviation programs and opportunities for their students. We look forward to their continued success and to providing more Piper trainers in support of their commitment to aviation education."


TECNAM P-VOLT: LIFTING THE WORLD TO SUSTAINABLE ENERGY



In this modern world, full of challenges and changes, TECNAM remains more focused than ever on exploring innovative solutions for the future of greener aviation. Never has it been more important to pursue knowledge and develop practices that can lead to more environmentally friendly and ecologically responsible decisions, both in design and in operation.

With these key factors in mind, TECNAM is pleased to announce a partnership with Rolls-Royce and major worldwide aviation players, including North American and European airlines for the development of the P-Volt: an all-electric, twin electric motor, Short and Medium Range passenger aircraft, designed for maximum versatility and safety, powered by renewable energy.
The P-Volt will benefit of TECNAM's achievements in the 11 seat category aircraft, where, after decades, the P2012 Traveller has established a new global reference, the P-Volt will be the first commercial 9 passenger, cargo, medical evacuation and special mission aircraft to be electrified directly by the manufacturer, raising TECNAM's 'DREAM concept' (Durability, Reliability, Employability, Affordability & Manageability) to a new, unrivalled level of efficiency.
The TECNAM P-Volt propulsion system and avionics, engineered to lift the world to sustainable energy along with the Clean Aviation roadmap, will be specifically targeted at commercial operations. All-electric motors, avionics, heating, air conditioning and state-of-the art de-ice/anti-ice systems, will provide fully sustainable and pollution-free transportation.
Dedicated battery technology will ensure full power availability for quick turnaround times between landing and take-off. The benefits of the propulsion system also extend to reducing the aircraft's operating costs and noise emissions for a more accessible and comfortable transportation system that will elevate the air travel operations worldwide to new heights.
TECNAM and Rolls-Royce are already in partnership with the H3PS project: a parallel hybrid electric version of the P2010 four-seater, pairing the electric motor from Rolls-Royce with a combustion engine from Rotax.
Paolo Pascale Langer, TECNAM CEO: "TECNAM is proud to announce the P-Volt design and development. We all need to commit our efforts towards systems that contribute to decarbonization. By combining efficiency and renewable energy into the futuristic propulsion system, we will not only reduce costs, but also grant a greener future to our passion for flying."
Rob Watson, Director, Rolls-Royce Electrical, said: "Rolls-Royce is committed to delivering the electrification of flight and to support the de-carbonisation of aviation. This new partnership with TECNAM will strengthen our existing relationship, further developing both companies' capabilities. We are delighted to work with all the partners on a programme that has the potential to develop the technology to make a significant leap in the commuter market."



BELL DELIVERS THREE BELL 407 GXIS TO POLISH NATIONAL POLICE



Bell Textron Inc., a Textron Inc. (NYSE: TXT) company, announced a delivery of three Bell 407 GXis to the Polish National Police (PNP). The PNP has been a long-standing Bell customer for about 20 years. The addition of these aircraft will help them serve and protect people, to maintain public order and security in Poland.

"The Bell 407 GXi delivers a robust customer experience while providing best-in-class speed, performance, and reliability," said Duncan Van De Velde, Managing Director of Europe & Russia. "We are glad to have such a strong presence in Poland and appreciate the Polish National Police for its support."
The aircraft are equipped with mission equipment provided by Trakka Systems (searchlight, downlink, camera, and operator console) and will allow parapublic passengers and pilots to maintain situational awareness and readiness. This milestone marks the fifth aircraft delivered to Poland this year and the first parapublic Bell 407 GXi to be received by the country.
"We are excited to take the delivery of three Bell 407 GXis to add to the rest of our Bell fleet," said insp. Mariusz Ciarka, Press Spokesman, Polish National Police. "Our organization believes the aircraft will enable us to serve Polish citizens by providing them a safe and protected community."
Customers in Europe continue to seek out the Bell 407 GXi for corporate transport, public safety and a variety of missions. Currently, 97 Bell 407s operate in Europe and Russia, including 12 aircraft registered in Poland. With a global fleet of 1,500 aircraft, the Bell 407 has logged almost 470,000 flight hours. Regarded for its speed, performance, reliability, and manoeuvrability, the Bell 407 delivers exceptional experiences as well as a spacious cabin that boasts of club-style seating for premium comfort.

PAKISTANI NAVY CONFIRMS BRAZILIAN JETLINER WILL REPLACE ORION PATROL AIRCRAFT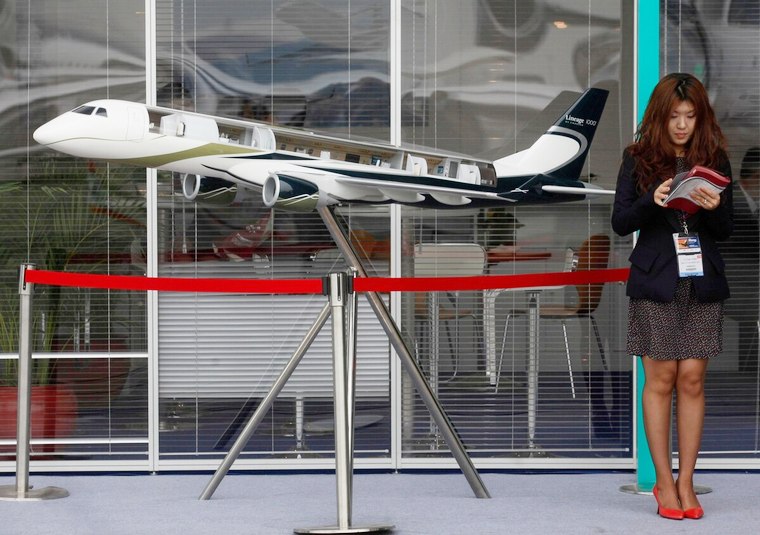 Pakistan's outgoing naval chief Adm. Adm. Zafar Mahmood Abbasi has confirmed that it has selected the Embraer Lineage 1000 converted commercial jets, the first of which has been ordered, to replace its P-3C Orion long-range maritime patrol aircraft.

With only a single aircraft ordered thus far, the program is in its early stages.
Using a commercial turbofan engine-powered aircraft as the basis for an ASW [anti-submarine warfare] platform is not unheard of. The U.S. P-8 employed by the USN is a Boeing 737-800 derivative.
When converted for Pakistani service, the aircraft will be called Sea Sultan.
It is unclear if the aircraft is being acquired directly from the manufacturer or another party.

DOUBLE DELIVERY: JETFLY ACCEPTS 5TH PC-24 AND 1ST PC-12 NGX



Jetfly Aviation has just taken delivery of not one, but two, new aircraft: a fifth PC-24 and an initial PC-12 NGX. These acquisitions further reinforce the partnership of many years between the Swiss aircraft manufacturer and Europe's largest fleet operator of Pilatus aircraft. Jetfly currently operates 47 Pilatus aircraft.

Jetfly Aviation opted for the Swiss-made Super Versatile Jet right from the earliest days of the PC-24 programme: the fractional ownership provider has thus far operated four PC-24s, with which it has flown over 2,400 hours. The next PC-24, with its unmistakable design by Philippe Starck, has just joined the Jetfly fleet.
Cédric Lescop, CEO of Jetfly, explains: "The handover of our fifth PC-24 within two years marks the end of a successful phase of expansion. We are proud that our PC-24 fractional ownership programme has already attracted no fewer than 50 part-owners. Everyone is very happy with the Super Versatile Jet's performance and extremely appreciative of the generous cabin. Firmly convinced of the qualities of this unique aircraft, we are already looking forward to taking delivery of our sixth PC-24 towards the end of this year".
A first PC-12 NGX, the latest version of the Pilatus bestseller, was also handed over to Jetfly on the same occasion. Maxime Bouchard, General Manager of Jetfly, commented: "When Pilatus presented the upgraded features of the next generation of PC-12s to us last year we were on board immediately. The new cabin with its larger windows and full authority digital engine control system - to name but a few improvements - have added significantly to a product that is already extremely popular!"
Also attending the special handover, Ignaz Gretener, VP General Aviation at Pilatus, remarked: "This double delivery to Jetfly, a customer of many years, is proof that we are very much on the right track with our two general aviation products, the PC-12 NGX and the PC-24. Our customers appreciate the versatility and unique qualities of both aircraft. The launch of the PC-12 NGX is going very well indeed and confirms that a combination of reliability and efficiency paired with modern design and comfort is particularly appealing in the current market. Demand for the PC-24 Super Versatile Jet also remains high, generally speaking".

BOEING FLIES A160T HUMMINGBIRD UNMANNED ROTORCRAFT FOR 18 HOURS



The Boeing Company [NYSE: BA] successfully flew its A160T Hummingbird unmanned rotorcraft for 18.7 hours on May 14-15, claiming an unofficial world endurance record for unmanned aerial vehicles (UAVs) weighing between 1,102 and 5,511 pounds (500 to 2,500 kilograms).

"We didn't set out to establish a world record, but it was a great accomplishment," said Jim Martin, Boeing Advanced Systems A160T program manager. "This 18-hour endurance flight is the culmination of thousands of hours of systems, ground and flight testing. The aircraft performed flawlessly, flying un-refuelled longer than any other current unmanned rotorcraft. Our customers are excited about this important flight, the needs the A160T fills and the many options it gives warfighters."
During the flight at the U.S. Army's Yuma Proving Ground in southwestern Arizona, the turbine-powered aircraft carried a 300-pound internal payload at altitudes up to 15,000 feet, landing with better than 90 minutes of fuel in reserve. The flight began May 14 at 8:55 p.m. (Pacific time) and ended May 15 at 3:36 p.m.
Boeing has submitted an application to the National Aeronautic Association, the U.S. sanctioning body for the Federation Aronautique Internationale (FAI), to officially claim the world record. FAI establishes rules for the control and certification of world aeronautical and astronautical records.
"With its ability to operate autonomously for extremely long durations while carrying heavy payloads, the A160T is perfectly designed for a variety of military missions," said Grady Eakin, Boeing Advanced Systems director of Business Development. "The A160T's large internal bays can accommodate multiple sensor payloads, allowing it to simultaneously perform persistent intelligence, reconnaissance, surveillance and target acquisition, communications relay, direct attack and other missions all in the same sortie. An externally mounted payload module can deliver heavy supplies or recover high-value assets with great precision."
The aircraft used in the 18-hour test was one of the A160Ts Boeing Advanced Systems is building for customers including the U.S. Defense Advanced Research Projects Agency (DARPA), the U.S. Army Aviation Applied Technology Directorate and U.S. Naval Air Systems Command. The same aircraft achieved another flight milestone May 9 by successfully completing hover-out-of-ground-effect (HOGE) demonstrations at altitudes of 15,000 and 20,000 feet.
"The HOGE was an important flight because it showcased a highly desirable capability that other unmanned rotorcraft can't deliver," said Martin. "Being able to hover at high altitudes puts the A160T above certain mountainous areas and out of range of some ground defences, while maintaining persistent intelligence, reconnaissance, surveillance and target acquisition, and performing other missions for troops on the ground. The 15,000-foot HOGE met the DARPA goal. We exceeded that goal with the 20,000-foot test point."
The HOGE demonstration flight lasted 2.9 hours, including hovering for more than seven minutes. The HOGE and 18-hour endurance flights completed all planned Phase I flight test demonstrations for DARPA. Since 2007, the A160T has reached a speed of 142 knots, recorded an eight-hour flight carrying more than 1,000 pounds of payload and recorded a 12-hour flight carrying more than 500 pounds, all using a fraction of its maximum fuel capacity.
The Hummingbird features a unique optimum-speed-rotor technology that significantly improves overall performance efficiency by adjusting the rotor's speed at different altitudes, gross weights and cruise speeds. The autonomous unmanned aircraft, measuring 35 feet long with a 36-foot rotor diameter, will eventually fly more than 140 knots with a ceiling of 20,000 to 30,000 feet (high hover capability up to 15,000 feet) for more than 20 hours.

PIPISTREL SELECTS HONEYWELL TO PROVIDE ADVANCED CONTROL TECHNOLOGY FOR NUUVA V300 UNMANNED CARGO AIRCRAFT



Pipistrel has selected Honeywell's (NYSE: HON) Compact Fly-By-Wire system for the Nuuva V300 cargo unmanned aerial vehicle (UAV), choosing a modern, lightweight, highly capable system with a proven architecture ideally suited for their autonomous cargo UAV.

"After years of excellent cooperation in the UAM sector, we chose to work with Honeywell in the development of the Nuuva V300 as well," said Ivo Boscarol, founder and CEO of Pipistrel Group. "We see this cargo aircraft paving the way for the passenger-carrying Pipistrel 801, our proposed air taxi for Uber Elevate, as both aircraft share similar architectures. Honeywell's expertise and the proven capabilities of its Compact Fly-By-Wire system will provide airliner levels of safety for our novel air vehicles."
Fly-by-wire computers act as the "brains" of an aircraft's flight controls by operating them electronically and can be found inside nearly all large fixed-wing aircraft today. The compact version from Honeywell has features derived from decades of expertise in fly-by-wire systems for airliners, but it's much smaller - roughly the size of a paperback book. This product is intended for smaller autonomous cargo and urban air mobility (UAM) vehicles and adds stability and performance by driving flight controls electrically, without heavy hydraulics, control cables or push rods.
"One of the toughest challenges logistics companies face today is meeting the demand for same-day delivery. Vehicles like Pipistrel's Nuuva V300 are going to be a real breakthrough in the race to solve this problem," said Stéphane Fymat, vice president and general manager, unmanned aerial systems (UAS)/UAM, Honeywell Aerospace. "We listened to our customers and built a product that meets the unique needs of this segment and we're extremely proud that our Compact Fly-By-Wire system will be guiding these vehicles as they take to the skies."
Pipistrel's Nuuva V300 is a long-range, large-capacity, autonomous UAV. It will take off and land vertically with battery power, meaning it does not require a runway and has significantly lower operating costs than helicopters. It can carry loads up to 300 kilograms (around 660 pounds) for more than 300 kilometres (around 186 miles), making it an ideal solution for deliveries to areas traditionally accessible only by helicopter.

KLEIN VISION'S AIRCAR SUCCESSFULLY COMPLETES FLIGHT TESTS

Klein Vision's Aircar (V5) has safely completed flight tests, performing two 1500' AGL flights, or two full airport patterns, including two take-offs and landings at Piestany airport in Slovakia. Designed by Professor Stefan Klein, the AirCar is a two-seater roadable aircraft designed for both personal and commercial use.

The AirCar weighs in at 1,100 kg, and can carry a payload of about 200 kg during flight. Powered by a BMW 1.6L engine, the AirCar has an estimated power output of 140 HP. The roadable aircraft can switch from road to flight mode in under 3 minutes and is expected to have a travel range of 1,000 km with fuel consumption at 18 litres per hour during flight. For flight, the AirCar will need to use a runway of at least 300m and will have a cruise speed of 200 km/h once in the air.
The final version of the AirCar is expected to have 2-seater, 3-seater, and 4- seater designs, as well as a twin-engine design and an amphibious design.
According to Klein Vision founder and CEO, Professor Stefan Klein, "The key flight parameters confirmed all theoretical concepts and calculations that the development of the AirCar was based on. Following the completion of all required flight tests in compliance with EASA regulations, we will deliver a model with a certified ADEPT, 300HP engine within the next 6 next months. The good news is, we already have a buyer."
Klein Vision co-founder, investor and pilot Anton Zajac added that "With AirCar you will arrive at your destination without the hassle of getting a ride to airport and passing through commercial security. You can drive your AirCar to the golf course, the office, the mall or your hotel and park it in a normal parking space."
Why it's important: A roadable aircraft is a difficult vehicle to produce, as companies must factor in the requirements of both a car and an aircraft into a single design, which lends itself to trade-offs that may compromise performance in one mode of operation or the other. However, this successful flight test shows that Klein Vision's AirCar may be capable of bridging the gap between flight and ground transportation.




USA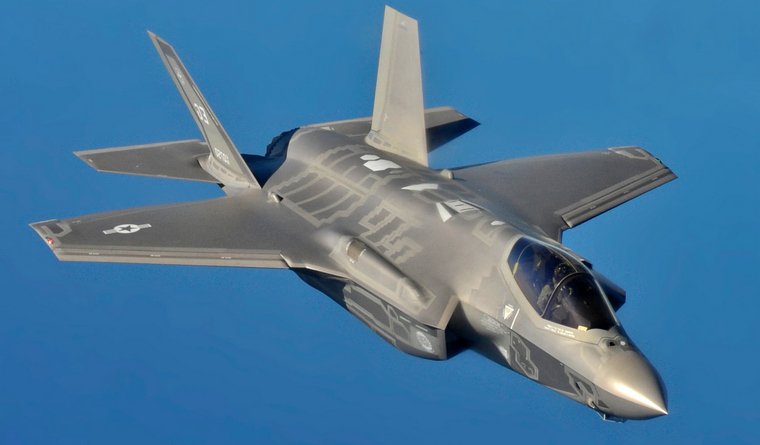 USA, Elgin Air Force Base: An unstable approach, a misaligned helmet and an "overwhelmed" flight control system led to the crash of an Air Force F-35 at Eglin Air Force Base in Florida last May. An Air Force accident report released a few weeks ago found plenty of fault with the pilot's actions but it was ultimately the airplane that wouldn't allow itself to be saved. The plane's overworked processor set the horizontal stabilizers to the "default" position of trailing edge down just as the pilot initiated a go-around to try his landing again. When the aircraft didn't respond to firewalled throttle and full back pressure on the stick, the pilot ejected and the plane rolled, caught fire and disintegrated. The pilot suffered minor injuries and the aircraft, worth $175,983,949, became a debris field.


South Africa, Jeffreys Bay-Paradise Beach Airport: A Zenith CH 650B with two on board was damaged beyond repair when it missed the runway on landing at Paradise Beach Airport (FAPX), Jeffrey's Bay. The two occupants were injured.
South Africa: Kirkwood Eastern Cape: The 50-year-old pilot of a Piper Pawnee was killed while crop spraying when he reportedly crashed into an orchard. terrain. The aircraft was consumed by the ensuing fire.

Australia: Australian officials have raised "serious concerns" with Qatari authorities after airline staff were accused of invasively strip-searching women, including 13 Australians, having taking them off a flight from Doha to Sydney. The events came to light in a report by Australian broadcaster Seven News on Sunday night. Flight QR908 to Sydney was due to leave Hamad International airport at 8.30pm but was delayed for four hours after a new-born infant, believed to have been prematurely born, was found in a terminal bathroom. Women on board the flight were ordered to disembark without being told why and reportedly forced to strip and undergo an invasive medical examination nearby. After their return to the plane, it was allowed to depart.
Czech Republic, Olšany u Prostejova: An Aero Shark with only the pilot on board, after having taken off, had gradually climbed to FL120. It was cruising at FL120 for about ten minutes when it started to lose altitude quickly, gaining on speed according to FR24 and Flightaware data with VS around 6000ft per minute and speed of 200kts at one point. The wreckage shows the elevator missing and partially deployed parachute. The missing elevator supports the assumption that the aircraft encountered overspeed during its descent. The reason for descent remains unknown but it could be VFR into IMC, icing or engine problems, which were, according to published sources, reported by the pilot who contacted LKOL radio about intentions to land there due to engine problems
Japan, Kikaiga Shima: A JAC Japan Air Commuter Avions de Transport Regional ATR-42-600 with 11 on board on a flight from Kagoshima to Kikaiga Shima landed at Kikaiga Shima but struck its right propeller onto the runway surface causing damage to one of the propeller blades tips. The aircraft rolled out without further incident and backtracked the runway to the apron. The aircraft is still on the ground in Kikaiga Shima about 51 hours after landing.

USA, South of Warren County Airport OH: A Cessna 182T Skylane operated by Flying Neutrons LLC with two on board and following a loss of engine power, force landed in an open field terrain short of its intended destination of Warren County Airport/John Lane Field (I68), Lebanon, Ohio. The airplane sustained substantial damage upon impact with surrounding trees while both occupants onboard were not injured.
Bahamas, Freeport: An Envoy Embraer ERJ-145 with 25 passengers and 3 crew on a flight from Miami Freeport (Bahamas), landed but veered right off the runway and came to a stop on soft ground with both main gear struts collapsed after completing a near 180 degrees turn heading against landing direction. There were no injuries. Preliminary information suggests a landing gear malfunction caused the runway excursion.
USA, Lubbock, TX: A Cessna 210 Centurion was destroyed by terrain impact and fire while on approach to land at Lubbock Preston Smith International Airport Lubbock, Texas. The sole pilot onboard the airplane received fatal injuries.

Brazil, Tabatinga: An Azul Linhas Aereas Embraer ERJ-195 with 68 passengers and 5 crew, was accelerating for take-off from Tabatinga for a flight to Manaus when the crew spotted a dog crossing the runway and aborted take-off. While slowing, the crew felt the impact of the dog against the nose gear. The aircraft slowed safely without further incident. Brazil's CENIPA reported the aircraft managed to stop within the runway limits and did not sustain any damage.
USA, Las Vegas Valley, NV: A Cessna 310R crashed under unknown circumstances in Las Vegas Valley and was destroyed by fire. Both occupants suffered fatal injuries in the accident.
Taiwan, sea off Taiwan's southeast coast: A Republic of China Air Force (ROCAF) F-5 fighter jet crashed shortly after take-off under unknown circumstances into the sea. The pilot died in the crash.




6 NOVEMBER 1980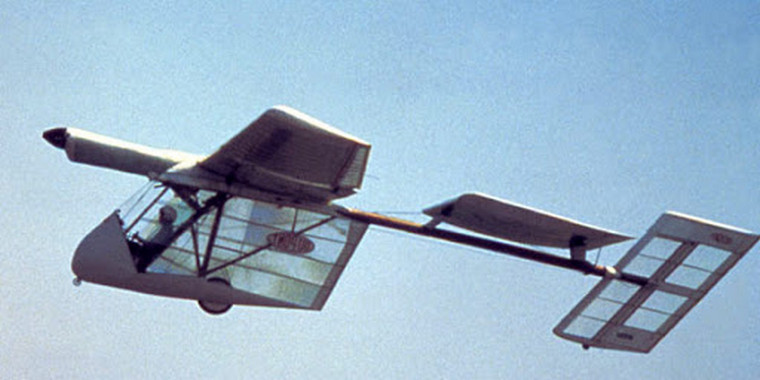 FIRST FLIGHT OF THE SOLAR CHALLENGER

The Solar Challenger was a solar-powered electric aircraft designed by Paul MacCready's AeroVironment. The aircraft was designed as an improvement on the Gossamer Penguin, which in turn was a solar-powered variant of the human-powered Gossamer Albatross.
It was powered entirely by the photovoltaic cells on its wing and stabilizer, without even reserve batteries and was the first such craft capable of long-distance flight. In 1981, it successfully completed a 163-mile (262 km) demonstration flight from France to England.
The plane's wings carried 16,128 solar cells yielding a maximum solar power of 3,800 watts. It was flight tested in Western USA in winter 1980-1981.
On July 7, 1981, the aircraft flew 163 miles from Pontoise - Cormeilles Aerodrome, north of Paris, France to Manston Royal Air Force Base in Manston, United Kingdom, staying aloft 5 hours and 23 minutes, with pilot Stephen Ptacek at the controls.
Currently the plane is owned by the Smithsonian Institution's Air and Space Museum.
PLEASE GO TO
www.youtube.com/channel/UCCuRVZAGodT6sztTeXBGeMw
and subscribe to our YouTube channel