Compiled by Willie Bodenstein




AIRLINK'S NEW TAILFEATHERS BRING FREEDOM TO SOUTHERN AFRICA'S SKIES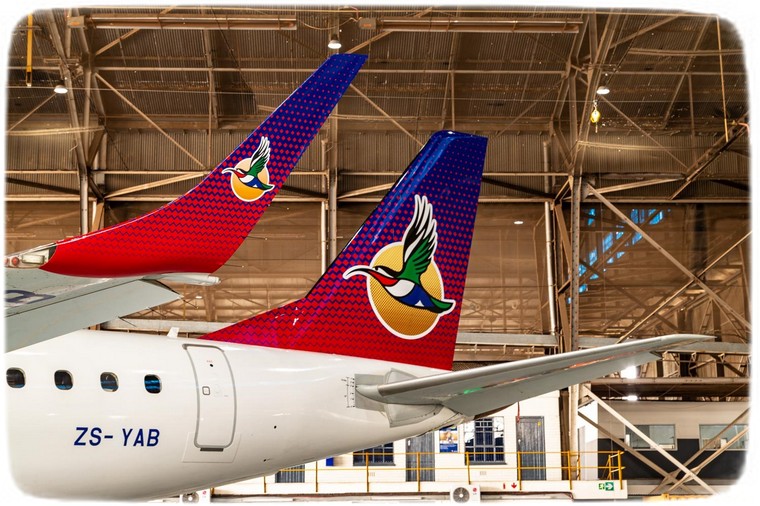 Airlink, the privately-owned Southern African airline, today revealed its new tailfeathers, distinguishing itself as a completely independent carrier.
The new look, which features a distinctively colourful African Sunbird set against a sunrise and dawn sky, follows several recent developments, including the formal re-naming of the company as "Airlink". It signifies the airline's new strategy, as an independent, agile, responsive and financially robust business that is free of any brand association with its former franchise partner, South African Airways.
"We have flown that particular nest and we are inviting our loyal and new customers to fly with us as Airlink expands its network, connecting and re-connecting people, communities, businesses, goods and services with markets throughout Southern Africa and beyond," explains Airlink CEO and Managing Director, Rodger Foster.
The new livery will be applied to Airlink's fleet over the coming months, with the re-painting coinciding with each aircraft's next scheduled deep-maintenance overhaul. This will avoid disrupting the airline's operations. The first aircraft bearing the new colours will resume service in early December, in time for the summer holiday season.
"Independence and freedom are Airlink's core propositions. We offer the freedom of the broadest route network and most comprehensive flight schedule in the South African domestic and Southern African regional markets, along with convenient connections with our global partners' services, which gives our customers the choice of flights and seamless connections, whether travelling for business, personal or pleasure," said Mr Foster.
"In celebrating our independence, we are giving our customers added free benefits, such as free check-in allowance for baggage and sporting equipment, a business class service on select E-jet flights as well as complimentary onboard catering," he added.
Airlink recently launched frequent daily services on what have historically been South Africa's (and Africa's) busiest city pairings; Johannesburg - Cape Town and Johannesburg - Durban in addition to Johannesburg-Port Elizabeth and Johannesburg - East London. It also inaugurated its first new routes linking Johannesburg with Maputo as well as Johannesburg with Windhoek. With the phased relaxation of domestic and regional travel restrictions, Airlink has re-started services to all 15 of South Africa's main economic and tourist centres. In addition, it is operating to Zimbabwe (Harare and Bulawayo), Zambia (Lusaka, Ndola and soon also Livingstone), Namibia (Windhoek and Walvis Bay), Lesotho (Maseru), Eswatini (Sikhuphe) and Mozambique (Maputo, Pemba, Beira and Vilanculos). Next week, Airlink will resume flights to Botswana (Gaborone, followed next month by Maun and Kasane) and will restart flights to Madagascar in December (Nosy Be, while it awaits the re-opening of Antananarivo). Flights to St Helena will re-commence as soon as it is permissible. Airlink also plans to parade its new tailfeathers to several other established and new destinations as they come online over the coming weeks and months.

LIFT IS READY FOR TAKE-OFF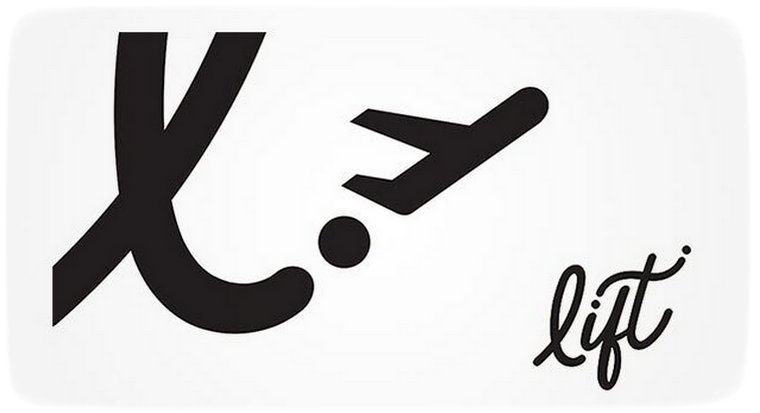 New local airline Lift opened its website for bookings on Tuesday (10 November) as it prepares to officially begin operations on 10 December.
Founder Gidon Novick told the Sunday Times that the airline plans to offer flexibility to customers, as well as competitive pricing.
"Anyone who travels with us will have a fully flexible ticket and will be able to change their flight as many times as they want to without fees. Our hypothesis is that with that in mind, people will become more comfortable to book and less anxious about travelling," he said.
However, Novick said that the airline doesn't plan to undercut competitors or start a race to the bottom: "We will focus our efforts on adding value, not cutting prices. We want to redefine the customer journey from start to finish," he said.
Novick said that customers' payments will be kept in a separate structure until after the flights are flown - to avoid them losing money in the event the airline goes bust. This is a departure from industry norms globally, he said.
"It's our basic belief that customers should not fund airlines and neither should governments," he said. "No rational argument has been put forward that gives anybody confidence that it is necessary to put money into SAA that should have been invested in social projects and health care."
Launching in a pandemic
The new airline is a partnership between established operator Global Aviation, Novick, and former Uber executive Jonathan Ayache. A group of highly experienced industry specialists have also joined the team.
Lift will have a low fixed-cost base and no debt and a flexible staffing and resourcing structure.
It will use Global's existing infrastructure, aircraft, maintenance facilities, cabin crew and pilots and its central flight control facility, leveraging off Global's long experience in providing full-service leasing for bespoke charters or to other airlines (Comair included) when they needed backup planes.

COMAIR RE-OPENS BOOKINGS AHEAD OF DECEMBER 1 TAKE OFF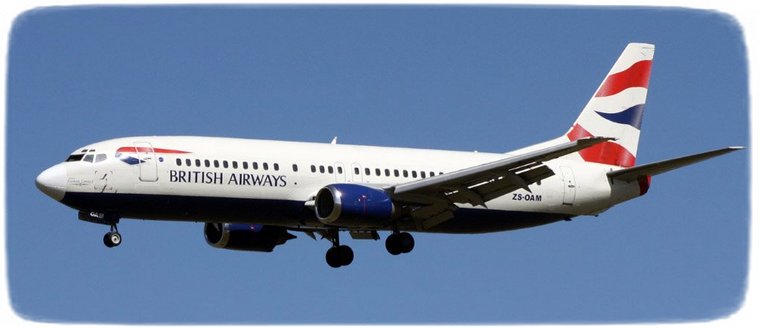 Comair has begun taking new bookings for kulula.com ahead of its planned take off again on 1 December.
"We are excited to be returning to the skies and with competition being restored in the domestic market, the flying public can once again expect to achieve low airfares. We are proud to continue our kulula heritage of offering affordable airfares after introducing low cost flying in South Africa close to twenty years ago," said Glenn Orsmond, representing the Comair Rescue Consortium.
"This is an important moment for Comair, for all the employees who have been so patient and supportive through the business rescue process, for our customers, the flying public and the country.
"A strong, competitive airline sector benefits everyone and we're looking forward to welcoming our first customers on board and gradually restoring our schedule and network."
The re-introduction of kulula flights on the domestic network is the first phase of Comair's ramp up to full operations over the next few months. British Airways domestic and regional flights will re-open soon as will kulula flights from Lanseria.
Orsmond says that Comair will initially operate a fleet of fifteen aircraft across both airline brands gradually increasing as the remainder of the fleet returns to service over the next few months.
Customers who booked tickets before Comair was placed in business rescue on 5 May will be able to utilise the value of their tickets through the Comair Travel Bank for future travel on Comair from mid-January onwards.
FLYSAFAIR URGES COMPETITION TO RETURN TO SKIES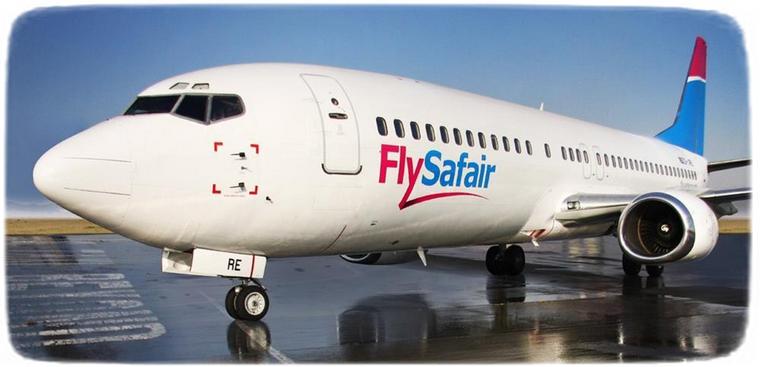 Johannesburg. Low Cost Carrier FlySafair is urging competitors to return to the market as quickly as possible in order to meet rising consumer demand for domestic flights.
The South African domestic aviation landscape has been in trouble this year, with some airlines facing tough circumstances before the COVID-19 pandemic put a halt to all air operations, pushing many airlines over the edge. Presently it's only FlySafair, Mango, Airlink and Cemair that are contesting the domestic market.
"As at the start of November, we'll be operating at full capacity again", says Kirby Gordon Chief Marketing Officer at FlySafair, "While this is great for us, the problem is that we're hitting a cap now where demand for flights is going to outstrip supply resulting in higher prices, unless some of our competitors can return to action".
Before the national lockdown, FlySafair was operating about 24% of the domestic seat capacity in South Africa, that share is presently sitting at about 76% because major competitors Kulula and British Airways remain in a dormant state awaiting relaunch after business rescue proceedings. While Mango Airlines is operating, their schedule remains very slim as concerns over the future of South African Airways (Mango's parent company) remain uncertain.
"We started up again on 15 June this year and have pretty much been carrying the mantle since then. It's been a privilege to fly during this time and we've been able to continually add additional seats as demand for flights has increased, but that ability is now coming to an end because we're operating at full tilt. We need our competition to return".
Concerns are surfacing around the prospects of a possible second wave of Coronavirus infections and while the potential imposition of stricter regulations may be on the horizon, leading indicators show that this December season could mean a welcome boom for local tourism.
"There's a lot of pent-up demand and word from the accommodation sector is that bookings for December are looking strong. The problem is that flights are going to be expensive unless we see some more capacity pumped into the market soon. Healthy competition makes flying more affordable and having options also stimulates consumer demand".

MUNICH AIRPORT REMAINS THE ONLY 5-STAR AIRPORT IN EUROPE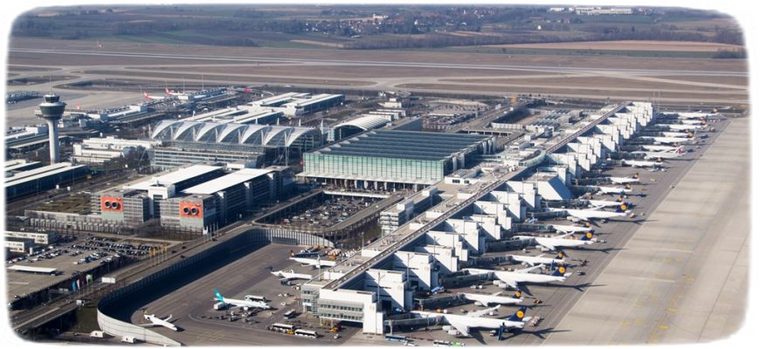 In May 2015, Munich Airport was awarded 5-Star status for the first time following an extensive review by the London-based Skytrax Institute. Germany's second-largest airport was also the first European airport to be awarded this highest seal of quality. In a first re-certification, Munich Airport successfully maintained its 5-Star status in March 2017. Now the auditors from London have again subjected the Bavarian aviation hub to a detailed evaluation. The auditors' conclusion: Munich Airport has not only maintained its high quality of service and hospitality, but has even further extended it.
In the course of the current audit, all of the airport's service facilities relevant to passengers were closely examined. Particular attention was paid to the new services that have been added in recent years, such as the new lounges in Terminal 1, the redesigned arrivals area in Terminal 2, the security checkpoint in Terminal 2 that has been upgraded with innovative technology, the user-friendly online booking platform for parking customers and Munich Airport's new website, which was launched in 2017.
The confirmation of the 5-Star status was also influenced by the extensive measures implemented at Munich Airport to protect against Corona infection in compliance with hygiene and cleaning regulations. For Edward Plaisted, CEO of Skytrax, Munich Airport has set new standards in the European airport landscape with the renewed confirmation of its seal of approval: "Munich Airport has not rested on its awards, but with many attractive innovations has ensured that passengers have an even more pleasant stay at Munich Airport. It is easy to see at this airport that the cooperation between all the partners on campus works perfectly well."
"This is a great and motivating signal in a difficult time," said Jost Lammers, CEO of Munich Airport. "I consider it particularly remarkable that we were able to maintain our high standards despite the many restrictions imposed by the pandemic. The fact that we will remain a 5-star airport in the future strengthens our resolve to overcome the current crisis together as an airport community. Certainly, there will be a time after the pandemic crisis and I am confident that our hub will then be able to build on the successes of previous years."
Of the seven international airports that have been awarded the 5-Star Airport seal of approval, Munich is still the only European airport and, together with Doha, Hong Kong, Seoul, Shanghai, Singapore and Tokyo Haneda, Munich Airport ranks in the world's top group of airports.
AIR CANADA REPORTS THIRD QUARTER 2020 RESULTS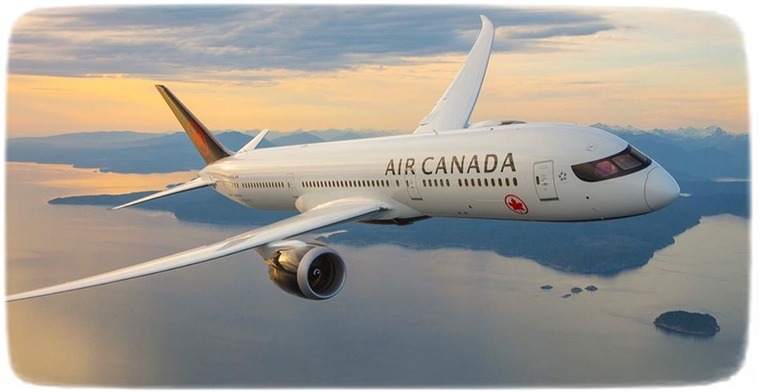 Total revenues of $757 million in the third quarter of 2020 declined $4.773 billion or 86 per cent from the third quarter of 2019. The airline reported third quarter 2020 negative EBITDA(1) or (earnings before interest, taxes, depreciation and amortization), excluding special items, of $554 million compared to third quarter 2019 EBITDA of $1.472 billion. Air Canada reported an operating loss of $785 million in the third quarter of 2020 compared to operating income of $956 million in the third quarter of 2019. Total revenue passengers carried declined 88 per cent in the quarter compared to last year's third quarter. Unrestricted liquidity amounted to $8.189 billion at September 30, 2020.
"Today's results reflect COVID-19's unprecedented impact on our industry globally and on Air Canada in what has historically been our most productive and profitable quarter. From the outset, we have made the health and safety of our customers and employees our chief concern. Our airline has been a leader in introducing progressive layers of protection, such as our comprehensive suite of biosafety measures, Air Canada CleanCare+, and we continue to explore new technologies and processes to further assure travellers and regulators. Among the various science-based measures we have been advocating, testing at airports is by far the most significant, as demonstrated by the McMaster HealthLabs' study of international travellers arriving at Toronto-Pearson. It was reported to be the largest-ever study of its kind and preliminary results clearly confirm safe alternatives exist to a mandatory 14-day quarantine, which is both stifling demand and frustrating travellers who are willing to be tested," said Calin Rovinescu, President and Chief Executive Officer of Air Canada.
"In parallel, we acted decisively to implement our COVID-19 Mitigation and Recovery Plan. Since March, we have raised almost $6 billion in additional liquidity, leveraging what was one of the industry's strongest balance sheets as we entered the pandemic. We took the painful steps of eliminating 20,000 jobs, after having created 10,000 over the previous five years and of reversing 10 years of profitable network expansion by reducing capacity by more than 80 per cent in the third quarter.
"At the end of June, we made the difficult decision to indefinitely suspend 30 domestic routes and close eight regional stations and our Network Planning team has identified up to a further 95 domestic, U.S. transborder and international route suspensions and nine Canadian station closures required to preserve liquidity, cut costs and reduce capital expenditures as we prepare for a smaller footprint expected to last several years. Given the public statements made by the Honourable Marc Garneau, Canada's Minister of Transport, on November 8, 2020 regarding commencing immediate discussions with major airlines on aviation industry sector-specific support, we are deferring the additional route suspensions and station closures pending the progress of those discussions.
"According to IATA's Chief Economist, governments have already provided more than US$160 billion of aid to airlines globally, recognizing the critical role they play in a country's economy. Beyond sustaining tens of thousands of direct and indirect jobs, a healthy Canadian airline industry is essential for Canada's infrastructure on which its economic recovery from COVID-19 depends and vital to securing the country's place in a reordered, post-pandemic world. The impact on the industry and on the economy of how we as a country handle this crisis in air transportation will be felt for years to come.
AIR CANADA ROUGE RETURNS TO THE SKIES TODAY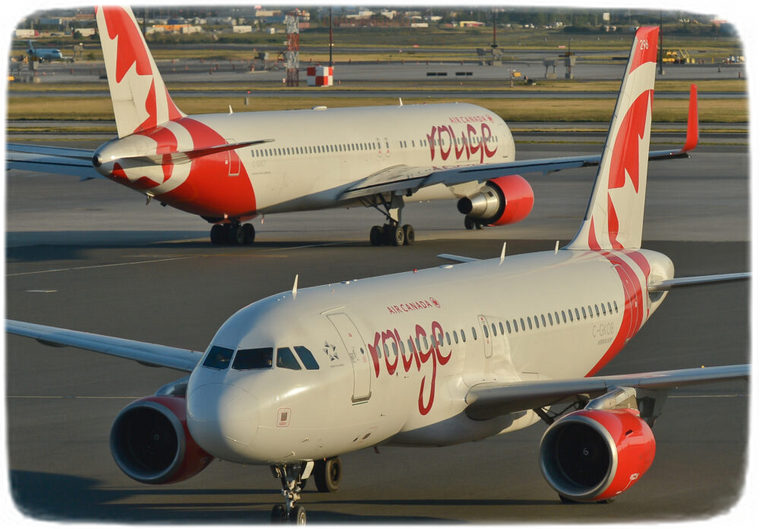 The departure of Air Canada flight AC1810 from Toronto to Cancun today marked the return of Air Canada Rouge to the skies.
"Air Canada Rouge remains an important part of our overall strategy in rebuilding Air Canada's global network. As leisure traffic resumes, we will progressively add Air Canada Rouge to select North American leisure markets from Eastern Canada," said Mark Galardo, Vice President, Network Planning and Alliances at Air Canada.
Air Canada Rouge flights are operated with narrow-body Airbus aircraft featuring a choice of Premium Rouge and Economy services. Customers travelling in the Premium Rouge cabin will be offered a complimentary, pre-packaged meal curated by celebrated Montreal chef Antonio Park with complimentary bar and beverage service. All customers onboard Rouge flights will have access to complementary in-flight entertainment that is streamed right to their personal smartphone or device of choice without the requirement to download an app. Premium Rouge customers will also be offered the complimentary use of sanitized iPads containing entertainment content.
All flights are operated using the Air Canada CleanCare+ suite of biosafety measures. Customers can collect and redeem Aeroplan points through Canada's leading loyalty program when travelling and eligible customers have access to priority check-in, Maple Leaf Lounges, priority boarding and other benefits.

IN SUMMER 2021 CONDOR WILL FLY FROM ZURICH TO THE MOST POPULAR VACATION DESTINATIONS



Germany's most popular leisure airline says "Hello Switzerland": Condor is stationing two Airbus A320s in Zurich for the 2021 summer season and will then fly to nine of the most popular vacation destinations around the Mediterranean several times a week from there. Condor will start with 28 flights to Palma de Mallorca, Tenerife, Gran Canaria, as well as to Greece (Crete, Kos, Rhodes), Cyprus (Larnaca), Sardinia (Olbia) and Split in Croatia. Condor is thus responding to the great demand from leading Swiss tour operators for tailor-made vacation flights and is supplementing the existing eight German departure airports for the first time with the largest Swiss airport, Zurich.
Flights are bookable either as part of a package tour with all Swiss tour operators, in the travel agency or as only flight ticket on-line under www.condor.com/ch.
"As a leisure airline, we are specialized for nearly 65 years in the tourism segment and co-operate closely with organizers and travel agencies. I am delighted that we are now also launching a diverse destination portfolio in Zurich and that we will be offering attractive deals for sun-seekers in the summer of 2021 together with our partners of many years on site," says Ralf Teckentrup, CEO of Condor.
The largest tour operators in Switzerland are very pleased with Condor's commitment in Switzerland:
THE "TRIP AROUND THE WORLD" OF AEROLÍNEAS ARGENTINAS: BLUEBERRIES AND CHERRIES CARRIED TO MADRID AND MEDICAL SUPPLIES BROUGHT FROM GUANGZHOU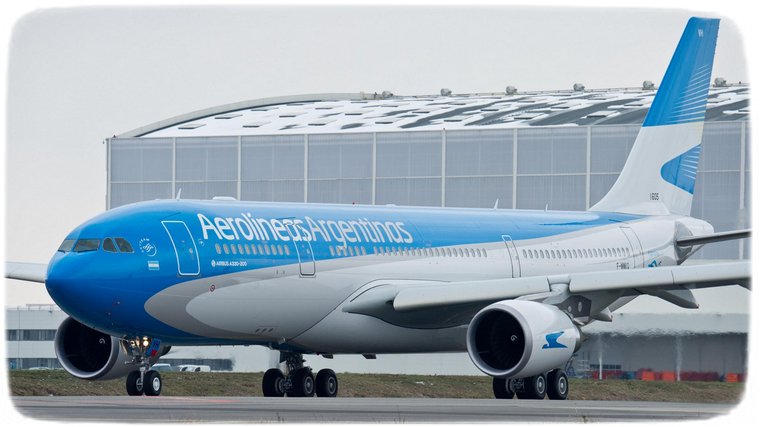 This flight will mark the beginning of the transport of blueberries to the city of Madrid, where the A330 Aerolíneas aircraft which mission is to pick medical supplies in the city of Guangzhou will have a stopover in its outbound segment.
The first shipment will consist of a total of 5 tons of blueberries, 2.5 tons of cherries and 832 kg in bottles of wine. These commercial transactions are expected to create continuity in the development of one of the business units that Pablo Ceriani's management wishes to strengthen.
"Ironically, the global financial crisis caused by the pandemic creates a unique opportunity for the development of the transport of goods. The expansion of such business unit is a strategic objective this management has. The high profitability of the cargo business will allow us to generate a large portion of the income so badly needed by both the country and Aerolíneas Argentinas," stated Pablo Ceriani.
Since mid-March, when the operation of special and repatriation flights began, Aerolíneas has carried more than 1,950 tons of Argentine export cargo to destinations such as Miami, Madrid, New York, Rome, Bogota, Santiago de Chile and São Paulo.
In the aggregate, since the first special flight departed to China in mid-April, the company has operated 38 flights and 940 tons of surgical masks, gloves, face masks, biosafety suits, components to manufacture fast reagents and other health supplies have been brought to the country.
It is worth highlighting that last week Aerolíneas Argentinas announced 6 new flights to operate the Buenos Aires - Madrid - Guangzhou - Auckland - Buenos Aires route, thus making a "trip around the world" in 72 hours.
AIRASIA INDIA WELCOMES ITS FIRST AIRBUS A320NEO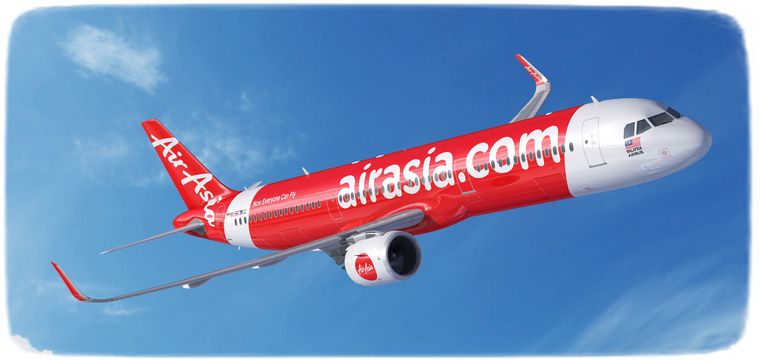 AirAsia India welcomed its first Airbus A320neo (new engine option), which arrived in New Delhi on 21st October, 2020 from Airbus's production facility in Toulouse, France. The airline celebrated the induction of its 31st aircraft registered VT-ATD at the Indira Gandhi International Airport, New Delhi. AirAsia India's first A320neo departed Toulouse at 1900 local time (20th October) and landed in New Delhi, one of the airline's hubs at 0710 IST (21st October) with a crew consisting of senior pilots, cabin crew and engineers.
The 186-seater aircraft is the latest version of the best-selling from Airbus A320 Family and reinstates its position as one of the world's most advanced and fuel-efficient single-aisle aircraft. Our A320neo is fitted with LEAP-1A engines by CFM International and features large, fuel-saving wingtip devices known as Sharklets. The A320neo also offers nearly 50% reduction in noise footprint compared to previous generation aircraft. The Airbus A320neo is the culmination of several technological advances delivered by Airbus' continuing commitment and investment in the most successful aircraft Family of all times which helps airlines optimise overall operations, thus enabling better business outcomes. The A320neo offers longer range and unbeatable efficiency with some of the key benefits, including a 20% reduction in fuel consumption, similar reduction in emissions and lower maintenance costs.
From an inflight health safety perspective, like all Airbus aircraft, the A320neo is equipped with HEPA (High Efficiency Particulate Arresters) aircraft filtration systems which filter 99.99% of particles and airborne contaminants such as viruses and bacteria. The constant 'downwash' of air @1m/sec mitigates the risk of cross contamination even as the entire cabin air is refreshed every 2-3 minutes, with the highest possible quality of air, offering a level of performance similar to those used to keep the air clean in hospital surgical operating rooms.
All of AirAsia India's operational assets belong to the Airbus A320 family, which is the world's most popular single-aisle aircraft family and is the preferred choice with airlines, from low cost carriers to other business models.
120 DESTINATIONS IN BRUSSELS AIRPORT'S WINTER SCHEDULE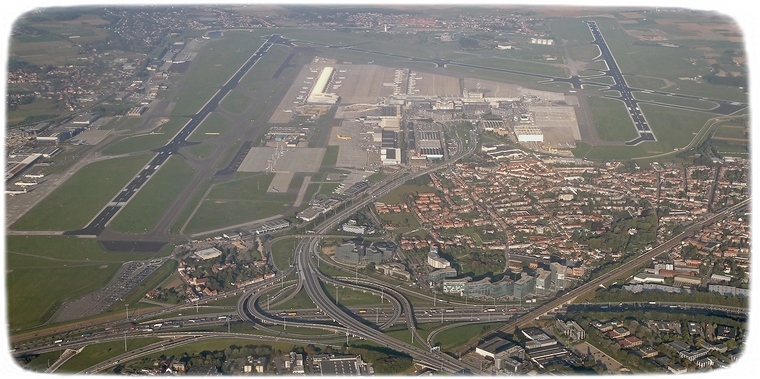 October marked the beginning of the winter season in the aviation sector. And even though it is a very unusual year, due to the COVID-19 crisis, the offer is varied with flights to 120 destinations both in and outside Europe. Above all, Brussels Airport wants travel to be safe, due in part to the pre-departure tests required for many destinations.
From October to 25 March the flight schedules are adapted to cater for all passengers whether they travel for business or leisure or to visit friends or relatives. No less than 40 airlines will carry out some 450 departing flights a week to 120 destinations. A significant share is accounted for by Brussels Airlines: our home carrier will operate flights to 50 destinations, including 16 intercontinental destinations.
For their part, TUI fly will be operating flights to 30 destinations and Ryanair to 14 destinations. In the long-haul segment, an increasing number of carriers are operating from Brussels Airport again, including Air Canada, United Airlines, Emirates, Etihad, Qatar Airways, Hainan Airlines, Ethiopian Airlines and Rwandair.
New destinations
Depending on the evolution of the pandemic, new destinations are expected to be added to the Brussels Airport offer this winter. As for winter sports destinations, TUI will fly to Kittila and Kuusamo in Finland, Finnair to Kittila and Transavia to Innsbruck (Austria).
Travelling safely from Brussels Airport
Even in the current context, travelling can be pleasant and safe. Many precautions have been taken at Brussels Airport to ensure social distancing and hygiene. During the flight, airlines use HEPA filters to renew the air in the cabin every two to three minutes. This means that there is no additional risk in travelling by plane for those who follow the rules and apply the measures.
PLEASE GO TO
www.youtube.com/channel/UCCuRVZAGodT6sztTeXBGeMw
and subscribe to our YouTube channel