Compiled by Willie Bodenstein


POSITIVE STEPS BUT WE'RE NOT OUT OF THE WOODS YET, WARNS AASA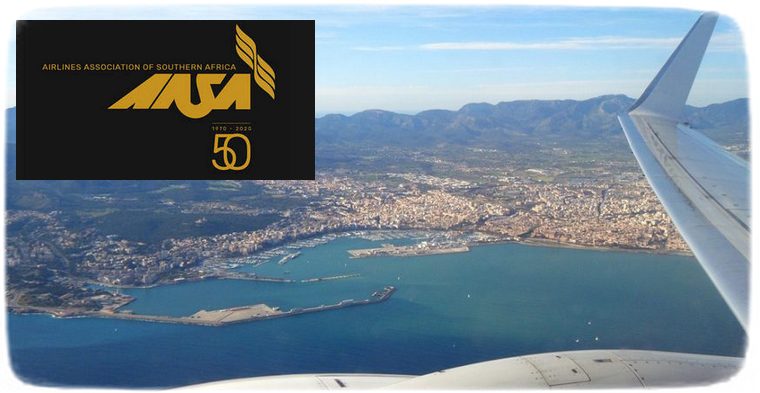 The prospects for Southern Africa's economic recovery and future growth, along with securing millions of jobs in the region, received a welcome boost with President Ramaphosa's re-opening of South Africa to all international tourists, but we are not out of the woods yet.
The decision marks the culmination of an intensive effort by industry, led by the Tourism Business Council of South Africa, AASA and partner bodies, to persuade the South African government it could safely resume international air travel without compromising its efforts to contain the COVID-19 pandemic in the country.
Under the relaxed restrictions, tourists from all nations may visit South Africa as long as they present valid COVID-19 test certificates.
AASA welcomes this positive step forward and urges all other SADC countries that have also reopened their borders to harmonise the implementation of the ICAO Council's Aviation Recovery Task Force's (CART) guidance for the safe resumption of air travel and tourism. These measures and standards were prepared in conjunction with the World Health Organisation. They are designed to be adopted systematically worldwide in order to eliminate inconsistencies and the need for arbitrary measures such as quarantines and the discrimination of travellers according to meaningless lists of countries classified by risk.
States that still classify countries into risk profiled lists should scrap them. Tourists will be reluctant to travel with the risk that their country of origin may suddenly be placed on a restrictive or banning list. All that is required is for testing and screening prior to departure and the diligent application of layered biosecurity and basic hygiene measures including wearing masks, sanitising and social distancing.
Crucially, their harmonised implementation will also avert confusion which deter travel and will hamper economic recovery.
More than ever, consistency and certainty are needed to restore confidence in air transport. This crisis of confidence is the biggest challenge facing our industry's survival and the region's entire air transport and tourism eco-system, including public and private airlines, airports, air navigation services, ground handlers, safety regulators and allied businesses. Not a single aviation industry stakeholder has been spared. Every organisation relying on revenue for airline operations and passengers is affected, with traumatic social and financial consequences.
Saving the industry - and securing its vital socio-economic contribution - requires close cooperation and ongoing short-term emergency relief by governments.
Emergency relief could be provided to both public and private organizations through cash infusions, government-backed loans and through relief mechanisms such as waivers and reductions on taxes and charges. If State owned enterprises are provided support, some of this should be filtered through into relief on taxes and charges which airlines and passengers have to pay. Governments could also safely prevent prolonging the economic harm and distress by adopting clear and consistent measures for the safe resumption of regional and international travel in all categories.
The crisis calls for direct engagement between industry and government Directors-Generals and Ministers, on an open door and open mind basis. We are pleased that such engagements are now taking place in South Africa. This is essential if we are to address strategic, policy and practical issues that will ensure the ongoing safe restart of airline operations and the region's economic recovery, without compromising public health and safety.
While governments must assist communities and other enterprises that are also desperate for financial relief, they should not ignore the vital role that aviation, travel and tourism will play in driving Southern Africa's economic recovery through the jobs they create - directly and indirectly - and the millions of people whose livelihoods are dependent upon it.
AIRLINK LAUNCHES NEW ROUTE TO CONNECT SOUTH AFRICA AND D.R. CONGO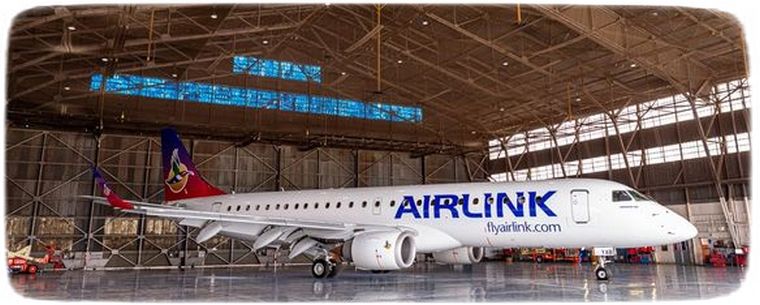 Airlink, the privately-owned and independent regional airline, will connect South Africa and the Democratic Republic of Congo when it launches its new scheduled passenger flights between Johannesburg and Lubumbashi on 30 November 2020.
"Airlink is looking forward to establishing direct services - and flying our brand new colours - between the region's important mining and minerals centres and supporting commerce, trade and tourism between the two countries," said Airlink CEO, Rodger Foster.
Our services to and from Lubumbashi will provide travellers with seamless connectivity onto Airlink's new direct flights linking Johannesburg with Cape Town and with Durban. Connections are also available to Airlink's other South African destinations, such as Port Elizabeth, East London, Bloemfontein and others. Airlink is rebuilding and expanding its network with the resumption and addition of services to destinations throughout the SADC region, all reachable with Airlink connections via its hub at Johannesburg's O.R. Tambo International Airport.
Airlink's great value for money Economy Class fares include a 20kg free economy class checked in luggage allowance plus a 15kg sporting equipment allowance. Onboard, our customers are treated to a complimentary light meal, refreshments, generous leg room and a choice of aisle or window seat (our flights do not have middle seats).
Airlink's intra-continental Business Class service is available on selected flights operated by our state-of-the-art Embraer E-jets, with wide seats arranged in a two plus one abreast configuration with plenty of legroom between each row. Our service on these flights includes complimentary meals and beverages, a 30kg check-in luggage allowance and priority boarding.
AIRLINK LAUNCHES ANOTHER NEW ROUTE - CONNECTING SOUTH AFRICA AND TANZANIA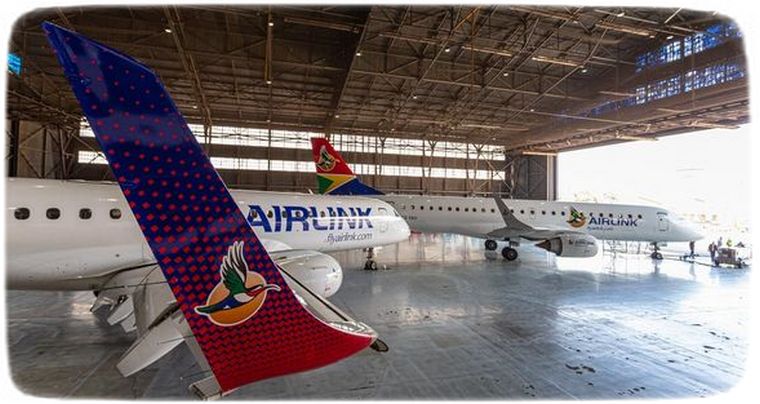 In its second new route announcement in as many days, Airlink, the privately-owned and independent regional airline, has opened reservations for flights between Johannesburg and Dar es Salaam, which will commence on 1 December 2020.
"Airlink is excited and looking forward to establishing direct services - and flying its brand new colours - on this new route for us between Johannesburg and Tanzania's capital. The two cities enjoy a special historical, significant political and economically vital commercial bonds as regional trading hubs for business and leisure travel and tourism," said Airlink CEO, Rodger Foster.
Our services to Dar es Salaam will provide travellers with seamless connectivity onto Airlink's new direct flights linking Johannesburg with Cape Town and with Durban. Connections are also available from Airlink's other South African destinations, such as Port Elizabeth, East London, Bloemfontein and others. Airlink is rebuilding and expanding its network with the resumption and addition of services to destinations throughout the SADC region, all reachable with Airlink connections via its hub at Johannesburg's O.R. Tambo International Airport.
EMIRATES PARTNERS WITH FLYSAFAIR TO STRENGTHEN TRAVEL OPTIONS IN SOUTH AFRICA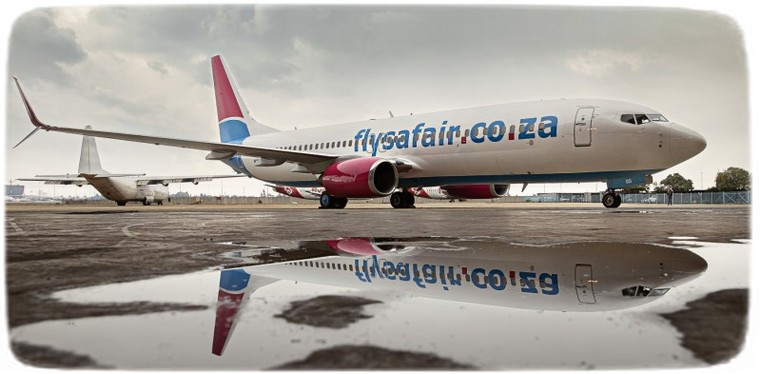 Emirates Airline and FlySafair today announced an interline agreement, opening up connections for customers to selected routes on FlySafair's network in South Africa.
Through the arrangement, Emirates and FlySafair plan to offer the ease of single-ticket travel and through tagging of baggage for travellers transferring from Emirates' three gateways - Johannesburg, Cape Town, and Durban to FlySafair domestic points in South Africa, such as Port Elizabeth, East London and George.
Customers can also take advantage of connecting to FlySafair's points, without backtracking to their initial destination when catching their flight back to Dubai. Customers can book their travel with EK offices and travel agencies.
Badr Abbas, Senior Vice President Commercial Operations for Africa said: "We are pleased to begin our interline partnership with FlySafair. Their network complements our South African presence, providing an array of connections for our customers, which makes this a natural partnership. Together, we will open up new travel opportunities, and more choice for customers wishing to travel domestically. We look forward to working together and strengthening our relationship into the future."
Kirby Gordon, Chief Marketing Officer at FlySafair said: "Today, we are excited to announce the launch of our interline agreement with Emirates Airline. The superb service and vast route network that Emirates offers is world-renowned, and we are proud to have partnered with them in providing customers greater connectivity when travelling."
He added: "We are in a very fortunate position whereby we were able to restart operations in June this year. As of November, we will be operating at our full capacity again, which will see us operating just over 75% of the available domestic seat capacity in South Africa. International traffic is still very limited given the various restrictions in place, but we are happy to report that there has been a slow and steady uptick in the volumes of flights we are selling through our connection agreements like that with Emirates."
Emirates resumed its operations into Johannesburg and Cape Town on 1 October, and Durban on 8 October and is presently operating 17 flights a week into South Africa.
Emirates has put in enhanced safety measures in place across all of its onboard and on ground touchpoints. The airline continues to stimulate passenger demand through connecting customers via Dubai from close to 100 destinations, as well as building more connection opportunities in South Africa through partnerships like FlySafair that provide customers more convenience and flexibility.
AFCAC, IATA, AFRAA JOIN FORCES TO PROMOTE AVIATION SAFETY & CONNECTIVITY ACROSS AFRICA



The International Air Transport Association (IATA) and African Airlines Association (AFRAA) have joined forces with the African Civil Aviation Commission (AFCAC) on a three-year safety project. The objective is to provide technical support to the African air operators of states party to the Single Africa Air Transport Market (SAATM) to ensure that they achieve and maintain global aviation safety standards.
Launched today, the initiative is backed by African Development Bank grant funding provided to AFCAC and is specifically for carriers in countries that have signed up to the African Union's (AU) flagship Single African Air Transport Market (SAATM) program.
The project will identify eligible airlines, conduct gap analyses and recommend corrective actions for each participating carrier to prepare them for IATA Operational Safety Audits (IOSA) or IATA Standard Safety Assessment (ISSA) evaluation.
In addition, participating airlines' personnel will receive quality and safety management systems training. IATA, AFRAA, and AFCAC will also host workshops and training sessions held at their facilities in Nairobi, Johannesburg and Dakar.
"Depending on the size of their organization and aircraft they operate, airlines wanting to take advantage of the SAATM's market and commercial expansion benefits are required to be certified either through IATA's Operational Safety Audit (IOSA) or Standard Safety Assessment (ISSA) programs. Both safety programs are globally recognized, and part of the African Safety Targets of Abuja Ministerial Declaration hallmarks of aviation safety. We are committed to opening up Africa's skies through SAATM and supporting the region's airlines in doing so," explained Tefera Mekonnen Tefera, Secretary-General of AFCAC.
"This project will not only bolster safety standards in line with the Abuja Declaration on Safety in Africa. It will also help operationalize the SAATM and reinforce the development of sustainable commercial air transport in Africa, which is crucial to the recovery and future growth of economies throughout the continent that have been devastated by the COVID-19 crisis," said IATA's Regional Vice President for Africa and the Middle East, Muhammad Ali Albakri.
"The ultimate goal of the project is to improve safety levels for the airline sector in Africa. Indeed, the 2012 Abuja Declaration safety targets stipulate that all African-based airlines, attain IOSA or ISAA certification by the end of 2022," said Abdérahmane Berthé, Secretary General, AFRAA.
IOSA is an internationally recognized evaluation system that assesses airlines' operational management and control systems from a safety perspective. The auditing process creates a single worldwide standard. IOSA's roll-out and adoption across Africa over the past eight years has led to a significant improvement in the region's safety performance for commercial airlines. African carriers on the IOSA registry had an accident rate of nearly half that of non-IOSA operators for 2015 -2019. IOSA has also minimized the number of duplicate audits improving operational efficiency and reducing costs for participating airlines.
ISSA is a voluntary safety evaluation program derived from IOSA but tailored for operators of smaller aircraft that are not eligible for IOSA.
QATAR AIRWAYS TO LAUNCH THREE WEEKLY FLIGHTS TO ABUJA, NIGERIA FROM 27 NOVEMBER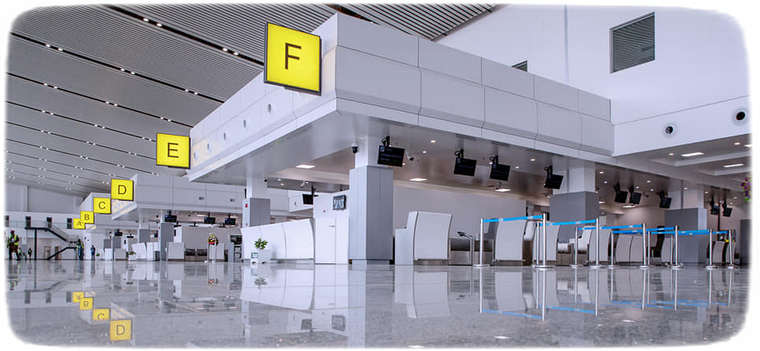 Qatar Airways is pleased to announce it will operate three weekly flights to Abuja, Nigeria via Lagos from 27 November 2020 becoming the sixth new destination announced by the national carrier of the State of Qatar since the start of the pandemic. The Abuja service will be operated by the airline's state-of-the-art Boeing 787 Dreamliner featuring 22 seats in Business Class and 232 seats in Economy Class.
With flights to more than 85 destinations in Asia-Pacific, Europe, the Middle East and North America, passengers wanting to travel to or from Nigeria can now enjoy seamless connectivity via the Best Airport in the Middle East, Hamad International Airport. By mid-December, Qatar Airways will operate over 65 weekly flights to 20 destinations in Africa, including Accra, Addis Ababa, Cape Town, Casablanca, Dar es Salaam, Djibouti, Durban, Entebbe, Johannesburg, Kigali, Kilimanjaro, Lagos, Luanda, Maputo, Mogadishu, Nairobi, Seychelles, Tunis and Zanzibar.
In line with the airline's expanding operations across Africa, passengers can look forward to warm African hospitality onboard with the carrier's multicultural cabin crew including more than 30 African nationalities. Additionally, passengers across our network can also enjoy a variety of African movies, TV shows and music on Oryx One, Qatar Airways' in-flight entertainment system.
Qatar Airways' strategic investment in a variety of fuel-efficient, twin-engine aircraft, including the largest fleet of Airbus A350 aircraft, has enabled it to continue flying throughout this crisis and perfectly positions it to lead the sustainable recovery of international travel. The airline recently took delivery of three new state-of-the-art Airbus A350-1000 aircraft, increasing its total A350 fleet to 52 with an average age of just 2.6 years. Due to COVID-19's impact on travel demand, the airline has grounded its fleet of Airbus A380s as it is not environmentally justifiable to operate such a large four-engine aircraft in the current market. Qatar Airways has also recently launched a new programme that enables passengers to voluntarily offset the carbon emissions associated with their journey at the point of booking.
A multiple award-winning airline, Qatar Airways was named 'World's Best Airline' by the 2019 World Airline Awards, managed by Skytrax. It was also named 'Best Airline in the Middle East', 'World's Best Business Class', and 'Best Business Class Seat', in recognition of its ground-breaking Business Class experience, Qsuite. The Qsuite seat layout is a 1-2-1 configuration, providing passengers with the most spacious, fully private, comfortable and social distanced Business Class product in the sky. It is the only airline to have been awarded the coveted 'Skytrax Airline of the Year' title, which is recognised as the pinnacle of excellence in the airline industry, five times. HIA was recently ranked 'Third Best Airport in the World', among 550 airports worldwide, by the Skytrax World Airport Awards 2020.
Qatar Airways travellers from Africa can now enjoy new baggage allowances ranging from 46 Kg for Economy Class split over two pieces and 64 Kg split over two pieces in Business Class. This initiative is designed to offer passengers more flexibility and comfort when travelling on board Qatar Airways.
BOEING RESPONDS TO FAA APPROVAL TO RESUME 737 MAX OPERATIONS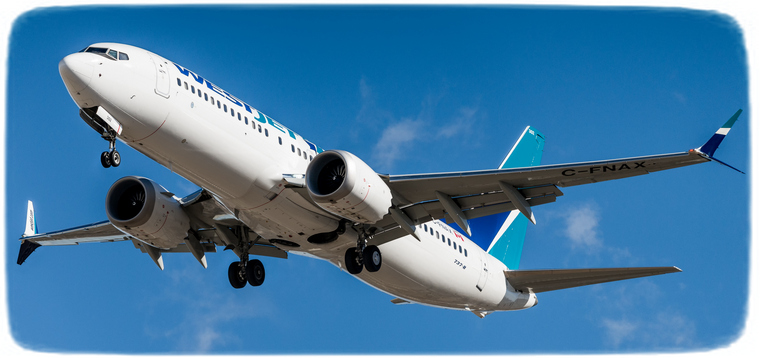 The U.S. Federal Aviation Administration (FAA) today rescinded the order that halted commercial operations of Boeing (NYSE: BA) 737-8s and 737-9s. The move will allow airlines that are under the FAA's jurisdiction, including those in the U.S., to take the steps necessary to resume service and Boeing to begin making deliveries.
"We will never forget the lives lost in the two tragic accidents that led to the decision to suspend operations," said David Calhoun, chief executive officer of The Boeing Company. "These events and the lessons we have learned as a result have reshaped our company and further focused our attention on our core values of safety, quality and integrity."
Throughout the past 20 months, Boeing has worked closely with airlines, providing them with detailed recommendations regarding long-term storage and ensuring their input was part of the effort to safely return the airplanes to service.
An Airworthiness Directive issued by the FAA spells out the requirements that must be met before U.S. carriers can resume service, including installing software enhancements, completing wire separation modifications, conducting pilot training and accomplishing thorough de-preservation activities that will ensure the airplanes are ready for service.
"The FAA's directive is an important milestone," said Stan Deal, president and chief executive officer of Boeing Commercial Airplanes. "We will continue to work with regulators around the world and our customers to return the airplane back into service worldwide."
In addition to changes made to the airplane and pilot training, Boeing has taken three important steps to strengthen its focus on safety and quality.
Organizational Alignment: More than 50,000 engineers have been brought together in a single organization that includes a new Product & Services Safety unit, unifying safety responsibilities across the company.
Cultural Focus: Engineers have been further empowered to improve safety and quality. The company is identifying, diagnosing and resolving issues with a higher level of transparency and immediacy.
Process Enhancements: By adopting next-generation design processes, the company is enabling greater levels of first-time quality.

EMIRATES TOPS GLOBAL RANKING IN SAFE TRAVEL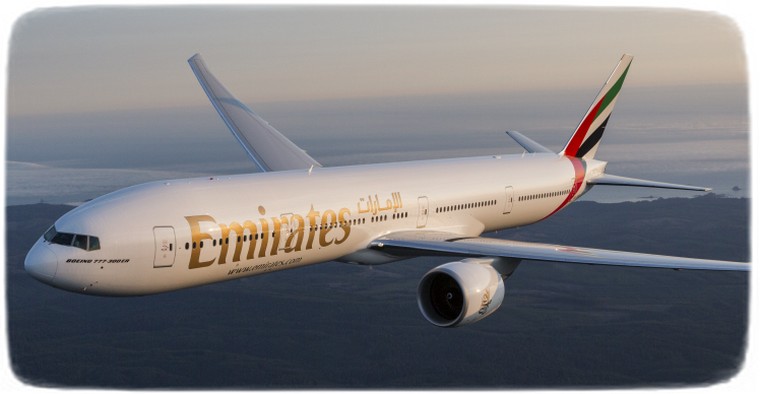 Emirates has been rated the safest airline in the world in its response to the COVID-19 Pandemic according to the Safe Travel Barometer.
The airline, which has set industry-leading safety standards since the resumption of its operations back in May, has topped the ranks with a 'Safe Travel Score' of 4.4 out of 5.0 among 230+ airlines evaluated worldwide. The score is based on an independent audit of 26 health and safety parameters evaluating safety protocols, traveller convenience and service excellence announced by airlines.
Safe Travel Barometer is the world's most comprehensive solution to monitor and benchmark supplier initiatives in the travel, tourism and hospitality industry for the post-COVID world. Its rating mechanism considers safety measures and hygiene standards across all touchpoints of a traveller's journey which Emirates has consistently delivered on. At every step of the journey, Emirates has spared no effort to prioritise the care, health and safety of its customers, employees and communities.
Enhanced biosafety measures taken by the airline include the distribution of complimentary hygiene kits, protective barriers at check-in desks and immigration counters, personal protective equipment and new safety protocols for cabin crew and airport employees in customer facing roles, and elevated aircraft cleaning procedures including the frequent cleaning and disinfecting of aircraft lavatories every 45 minutes during flights, amongst many other measures.
Emirates has also led the way in traveller convenience which was another sub-category considered by the Safe Travel Barometer. The airline was first in the industry to offer its customers free Covid-19 cover to help them travel with more confidence, knowing that medical expenses of up to EUR 150,000 and quarantine costs of EUR 100 per day for 14 days will be covered if they are diagnosed with COVID-19 during their travel, while they are away from home. Emirates' booking policies also offer customers great flexibility and confidence to plan their travel. Customers have options to change their travel dates, or extend their ticket validity for 2 years. In addition, the airline launched initiatives to help its loyal Emirates Skywards members retain their tier status and introduce new ways for them to earn and spend their miles.
The Safe Travel Barometer was launched in 2020 to monitor global traveller health and safety measures, traveller convenience initiatives and overall traveller experience which influences traveller's decision-making and the actual journey in the new normal. The Safe Travel Score is an industry-first COVID-19 rating initiative, created in the wake of recovery from the pandemic.
Safe Travel Barometer is a B2B solution by Safe Travel Technologies, an independent subsidiary of VIDEC, a travel industry advisory and consulting firm. The coverage includes more than 2,000 companies across 10 industry categories, 50 parameters and traveller arrival information on more than 80 destinations.

KLM REDUCES CAPACITY IN EUROPE IN RESPONSE TO SECOND WAVE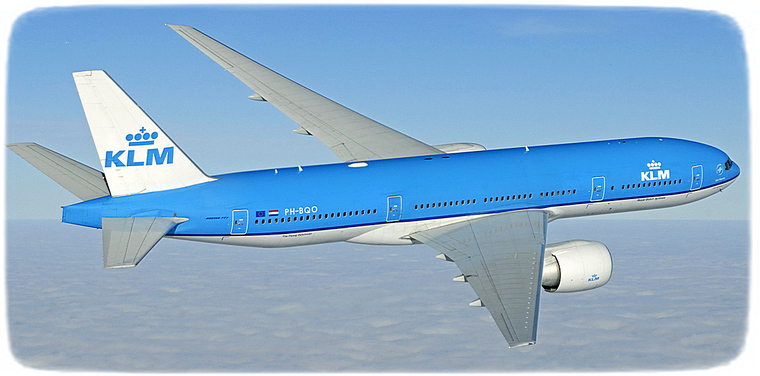 The second wave of coronavirus in Europe has resulted in new lockdowns, prompting KLM Royal Dutch Airlines to make network adjustments for the coming period. KLM will keep serving as many destinations as possible, but will reduce seat capacity and flight frequency.
In the coming months, KLM will serve around 90-95% of the European destinations it served before the crisis. Service will be suspended to a number of destinations, primarily in the United Kingdom. Overall capacity aboard European flights will be reduced from about 50% to 40% compared to pre-corona figures.
In terms of intercontinental service, the number of passenger flights will be around 50-60% of pre-corona levels. If we include our cargo-only services, we will be operating around 65% of our flights.
During the course of the pandemic, KLM strategically opted to restore service to as many of its network destinations as possible. In response to the prevailing circumstances, we are doing so with fewer flights and smaller aircraft. This means our customers have the widest possible choice of destinations, enabling us to maintain our network through our Amsterdam hub. We are also serving many of our intercontinental destinations on a cargo-only basis, in compliance with current travel restrictions.
This strategy has proved successful in recent months and has ensured that we did not have to trim our network as rigorously as some other airlines. August and September showed clear signs of recovery.
Regrettably, the second wave has led to new restrictions throughout Europe, not just in the Netherlands. Capacity will therefore be trimmed again into the coming period. KLM will maintain its existing network strategy, even adding several new destinations. Depending on developments, further adjustments will be made in the coming period.
ROSTEC TO SUPPLY EIGHT SSJ100 AIRPLANES TO DOMESTIC AIRLINES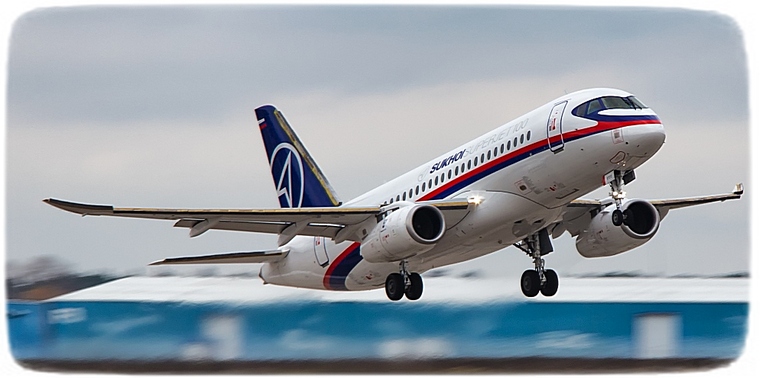 The Irkut Corporation of United Aircraft Corporation and PSB Leasing group of companies have signed three contracts for supply of eight SSJ100 airplanes for use by Aeroflot, Azimuth and Red Wings Russian airlines.
Under the terms of the contracts, Irkut Corporation will supply the eight aircraft. Five planes will be supplied to Aeroflot, two to Azimuth and one to Red Wings. The airliners will be produced in two cabin layouts. Aeroflot's aircraft are manufactured in a two-class cabin layout: with 12 business-class and 75 economy-class seats, while Azimuth and Red Wings have a single-class cabin.
The contracts are financed under a Promsvyazbank credit line opened for PSB Leasing group of companies with the aim of acquiring and leasing aircraft in 2020 and 2021. The source of repayment of the loan obligations will be lease payments received from the airlines during the period of aircraft operation.
The SSJ100 is a regional airliner with a cabin capacity of up to 103 passenger seats. The aircraft has demonstrated economic efficiency during the pandemic due to its optimal combination of flight range and cabin capacity.
The airplane is currently operated by fourteen carriers. In March 2020, the first contract was signed with the United Nations for the use of SSJ100 aircraft to provide services to UN peacekeeping missions.
MORE FREIGHTERS NEEDED TO SUPPORT GLOBAL SUPPLY CHAINS AND E-COMMERCE EXPANSION, BOEING SAYS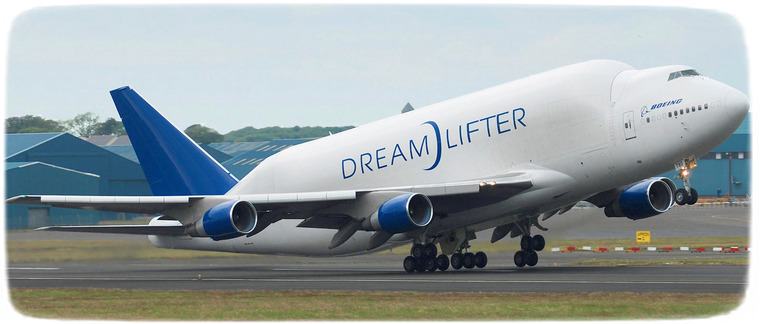 Boeing [NYSE: BA] today released its biennial World Air Cargo Forecast (WACF), reflecting COVID-19 impacts and opportunities as well as substantial long-term demand for freighters over the next two decades.
Enabled by a rebound in global trade and long-term growth, the WACF forecasts demand for 2,430 freighters over the next 20 years, including 930 new production freighters and 1,500 freighters converted from passenger airplanes.
According to the new forecast, world air cargo traffic will grow at 4% per year over the next 20 years. This growth is influenced by trade and growing express shipments to support expanding e-commerce operations. With these developments and the proven need for dedicated freighter capacity to support the world's transportation system, the global air cargo fleet is expected to grow by more than 60% through 2039.
"Freighter operators have been in a unique position in 2020 to meet market requirements for speed, reliability and security, transporting medical supplies and other goods for people and communities around the world," said Darren Hulst, vice president of Commercial Marketing. "Looking ahead, dedicated freighters will be even more critical to compete in air cargo markets; they carry more than half of air cargo traffic and airlines operating them earn nearly 90% of air cargo industry revenue."
In addition to projecting long-term demand for freighters, the WACF provides insights into air cargo performance during the pandemic, including the following:
E-commerce, which was growing at double-digit rates prior to the pandemic, has accelerated its impact on the air cargo market as more businesses shifted to online selling platforms. Year to date through September, express carriers increased traffic by 14%.
Passenger belly cargo, which in 2019 accounted for about half of the world air cargo capacity, was significantly reduced when airlines parked thousands of planes. Freighter operators responded by operating above normal utilization levels, and traffic for all-cargo carriers grew 6%.
So far in 2020, approximately 200 airlines used more than 2,000 passenger widebody aircraft for cargo-only operations to generate cash flow and support global supply chains. These passenger freighters have taken up some of the capacity shortfall and, in some cases, generated quarterly profits for carriers despite minimal passenger operations.
FRONTIER AIRLINES ANNOUNCES THAT IT WILL MATCH THE STATUS FOR CUSTOMERS OF ALL MAJOR U.S. AIRLINES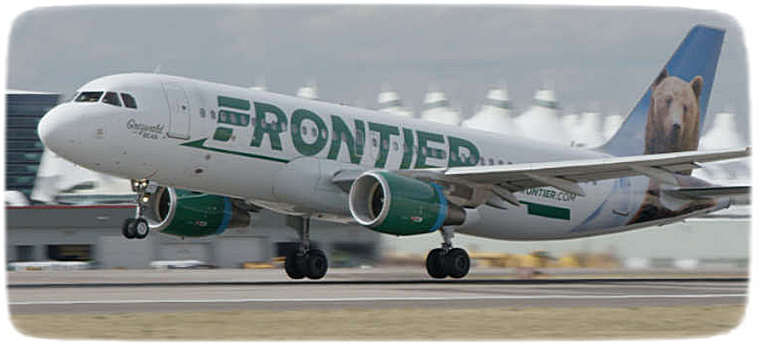 Low-fare carrier Frontier Airlines has announced that, for a limited time, it will offer status upgrades to those who have earned status at any U.S. airline and the benefit will last through Dec. 31, 2021. Current status-holders with other airlines are eligible to receive equivalent status with FRONTIER Miles which offers benefits such as complimentary seat selections and carry-on baggage.
"Frontier's frequent flyer program, FRONTIER Miles, offers incredible value for travellers and we're thrilled to invite current status holders of other airlines to join us and discover all the benefits Elite status Frontier offers," said Tyri Squyres, vice president of marketing, Frontier Airlines. "A complimentary seat selection and carry-on are just the beginning of the benefits you'll enjoy. We make it easier for you to achieve status with rewards for both you and your whole family."
Frontier's Status Match program requires verification of a frequent flyer's current status with another airline. And it's easy, just visit www.FrontierStatusMatch.com for the full details and to apply. Status verification is $49 and you will also need to sign up for the FRONTIER Miles program, which is free to join.
FRONTIER Miles offers three Elite status tiers - Elite 20k, Elite 50k and Elite 100k. All Elite members enjoy access to Family Pooling which makes all their miles more useable. At the first tier - Elite 20k, customers enjoy benefits like free carry-ons and seat assignments. At the new second tier - Elite 50k - additional benefits include upgraded seating for the whole family. At the highest tier - Elite 100k - customers receive both status and The WORKS for the whole family - this includes access to the best seats onboard, checked bag, carry-on bag, full refundability and no change fees.
Frontier is on a mission to make family travel better and the program's Family Pooling benefit is a way for a group of up to eight people to share their FRONTIER Miles. And because all families are not the same, we leave it to the customer to define their family in the program. Unique to Frontier, there are no minimums or hidden fees associated with Frontier's family pooling. Customers can access the benefits of family pooling in two ways: either by earning Elite status or becoming a FRONTIER Airlines World Mastercard® card holder.
VIRGIN ATLANTIC CARGO ENHANCES OFFERING IN READINESS TO CARRY COVID-19 VACCINES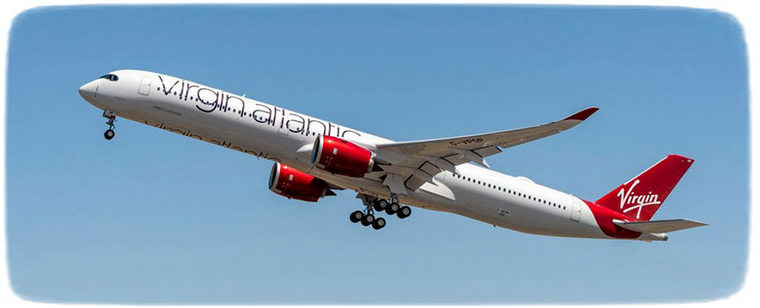 Virgin Atlantic's cargo operation has today unveiled new capabilities in readiness to handle the logistical complexities of distributing Covid-19 vaccines on its global network.
To ensure the safety and security of this valuable cargo, the airline has introduced a new Pharma Secure service for all urgent, valuable and vulnerable shipments. Working with their customers and responding to their specific requirements, the new product will include a 24/7 support team, automatic live status updates, proactive service recovery and periodical integrity checks, temperature-controlled facilities and a dedicated booking team.
Dominic Kennedy, Managing Director, Virgin Atlantic Cargo commented: "This new service takes our already well-established pharmaceutical offering to the next level. We want to offer our customers peace of mind so they can book confidently with us, knowing their precious cargo will arrive safely, securely and on time. We look forward to playing a part in supporting the Covid-19 recovery by transporting crucial vaccines and pharmaceutical products to the UK and around the world on our global network, ensuring swift access to vaccines for the public as they become available".
"Since the start of the Covid-19 pandemic, Virgin Atlantic Cargo has played a vital role keeping global supply chains running and transporting essential goods around the world. They are agile and continue to innovate, bringing in new services such as Pharma Secure to respond to customer demand".
"It is a testament to the hard work of our teams that we have completely re-engineered our cargo business into a successful freight-only operation offering cargo-only services and charters for the first time in our history, enabling businesses to re-establish trade routes and transport critical supplies around the world".
Virgin Atlantic Cargo's new Pharma Secure offering includes: 24/7 Support Team, automated status updates, proactive service recovery and periodical integrity checks, security escorts (on request), dedicated email for bookings, quotes and support, highest priority access to capacity, priority unloading at LHR, money back guarantee, GDP training staff worldwide and access to temperature-controlled facilities for both COL and CRT.
Although the emergence of Covid-19 led to a decrease in passengers travelling, demand to transport cargo remains strong. Virgin Atlantic flew its first cargo only flight on 21st March and has grown and evolved a significant programme of scheduled and charter cargo flying, averaging over 190 flights per week to new and existing destinations. In addition, we successfully partnered with the Department of Health and Social Care and the NHS, operating cargo-only flights from Shanghai to London Heathrow bringing over 4 million tonnes of essential medical equipment, supplies and PPE into the UK.
AEGEAN AIRLINES, AMONG THE TOP AIRLINES TO BE CERTIFIED WITH THE 4 STAR COVID-19 AIRLINE SAFETY RATING, BY SKYTRAX FOR ITS HEALTH AND SAFETY MEASURES



A significant distinction and great award has been granted to AEGEAN Airlines from Skytrax, the international air transport rating agency and reference point for the industry, for the enhanced health and safety measures applied since the beginning of COVID-19 pandemic, placing the airline among the top 4 carriers in the world to be certified with the 4 Star COVID-19 Airline Safety Rating.
AEGEAN received the 4-Star COVID-19 Airline Safety Rating, as it was certified that from the beginning of the pandemic and with the same commitment until today, is implementing the highest standards and best practices proposed by the World Health Organization, ICAO and IATA for the protection of passengers and crew.
The Skytrax COVID-19 Airline Safety rating, based on real travel experience data, certifies the consistency and effectiveness of the health and safety measures applied by AEGEAN, both at the airport and in-flight. The 4-Star COVID-19 Airline Safety Rating recognizes good airport processing standards that include some elements of contactless technology, customer handling and social distancing protocols for check-in, boarding and arrival.
AEGEAN CEO, Mr. Dimitris Gerogiannis, noted: "This award reflects our commitment to propound the protection of health and wellbeing of our passengers and crew during these unprecedented circumstances, that have severely altered travel experience. Since the beginning of the pandemic, we have proactively developed effective tools and procedures to enhance confidence and maintain safety for every passenger throughout the entire customer journey. Further and foremost, however, it recognizes the commitment and rigorous effort of our crew to implement with consistency and discipline the new travel protocols and hygiene standards so that we continue to provide with care, a high level of service. "
AEGEAN has been honoured, for the 10th time in the last 11 years, with the Skytrax World Airline award, as the best European regional airline and has been also awarded as "Best cabin crew in Southern Europe in 2018".
PLEASE GO TO
www.youtube.com/channel/UCCuRVZAGodT6sztTeXBGeMw
and subscribe to our YouTube channel