Compiled by Willie Bodenstein




UPDATE ON AIRLINK FLIGHTS BETWEEN ST HELENA AND SOUTH AFRICA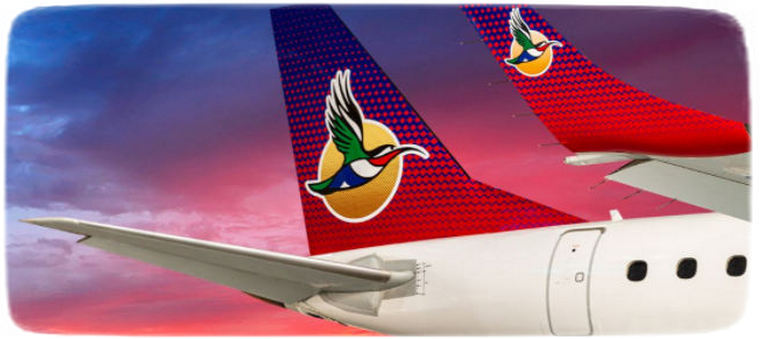 South Africa last week changed their entry requirements and has now reopened to all international travel, subject to the necessary health protocols in place, including a negative COVID-19 test certificate not older than 72 hours before arrival in the country - similarly applicable to transit or departure.
This change in the South Africa entry and exit requirements now makes it possible for flights to operate between St Helena and OR Tambo International Airport in Johannesburg and Cape Town International Airport.
However, as St Helena has strict quarantine measures in place which limits the number of passengers able to travel to the Island and noting that St Helena Government (SHG) has committed to two further Titan Charter Flights in November/December 2020 and January 2021, it has been agreed by SHG and Airlink that Airlink will not operate any flights to the island during this period.
Passengers who have already booked on the Airlink flights for December 2020 and January 2021 will be notified of the cancellation. For further information on bookings and general enquiries Airlink may be contacted on telephone number +27 11 451 7300 or via email: customercare@flyairlink.com or e-ticketing@flyairlink.com.
Further details on the resumption of the scheduled service between St Helena and South Africa will be issued in due course.
A MESSAGE FROM LIFT CO-FOUNDER - WELCOME TO SOUTH AFRICA'S BRAND-NEW AIRLINE.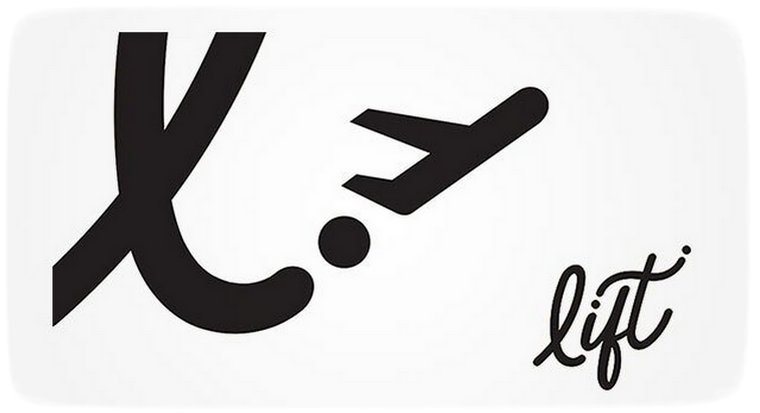 Many think it's crazy starting an airline in these times. We think it's the best time ever.
The outdated supply-driven' high-debt airline model needs to change. Among many other things' Covid has proven that it's simply not a sustainable approach. Instead' it's time for a demand-driven business model. One that's super-efficient' leverages off record low input costs and is both agile and flexible.
But most importantly' one that is customer-obsessed. The industry has become overly rule-bound and rigid and customers need to be placed back at the centre of all decisions. It's been a tough time in the country and across the world and we all need a little relief. The service industry is just the place to start.
Our mission is to demonstrate that South Africa can compete with the best while keeping customers at the centre of our operations. And' we know we can do it. We live in the most magnificent country with an abundance of talented' special people. What more could we need to make it happen?
Living in these uncertain times makes it super difficult to plan our lives' let alone our travels. When it comes to keeping up with life's unexpected detours' the last thing anyone needs is unnecessary admin or costs.
Welcome to flexible air travel from LIFT. And no' we're not just talking about selecting your seats or baggage preferences. We're talking about the stuff that really counts.
Flights can be changed multiple times or cancelled to a credit into your LIFT wallet. Changes made 24 hours or more in advance' come at no additional fees or penalties. If the fare for your newly selected flight is higher' you'll just need to pay the difference. If it's lower' we'll credit you. Need to change traveller name details? No problem. No charge.
Oh, and if you arrive early for your flight' don't hang around the airport for endless hours. Check in with us to see if we have any earlier flights with availability. If we do' we'll take you home early at no added cost.
We can't truly be customer-focused without being people-focused. So naturally' it all starts with the people at LIFT HQ.
We're excited to work with a dynamic mix of industry stalwarts' independents' fresh-thinkers and expert leadership. Jonathan Ayache' a co-founder of LIFT' was previously the Head of Operations for Uber in Sub Saharan Africa. This gives us the added advantage of Uber-thinking operations that consider every detail of the journey. Of course' we've also got co-founder Gidon Novick' with his wealth of aviation experience and expertise.
The current state of the airline industry has resulted in thousands of talented and experienced people being available. We've been fortunate to onboard a group of truly special and talented people' to help us build this new airline. Every single person on the team has high energy levels' a can-do attitude and a customer-focused' problem-solving ability. Having these kinds of people within our fold can only lead to good things!
PS: At the moment' we've managed to fill all our vacancies and aren't recruiting any new hires. But when career opportunities do open up at LIFT' we promise you'll be the first to know!
LIFT' a division of Global Aviation Operations (Pty) Ltd' operates a fleet of 4th generation Airbus A320 aircraft.
The A320 is one of the most technologically advanced aircraft in the skies' with full fly-by-wire digital control systems and glass cockpit display technology. It's fitted with the most modern safety systems onboard including a Flight Envelope Protection System and a Category 3B Auto-land certification' allowing for safe landings in poor visibility conditions.
The fleet has been in operation at Global for the past six years servicing both global and local airlines. These robust machines are ideal for conditions in the South African market. The fleet is maintained in accordance with Airbus' Stringent Fleet Management Program.
If you're not an aviation techie and all this sounds a bit like mumbo-jumbo' that's cool. All you need to know is that our planes are strong' secure and advanced. Did we mention that its wide cabin offers a more spacious domestic travel experience? Win!
As airline people' there are some things we do really well and others...not so well. We know how to handle the aircraft' but food and fashion? Not so much.
That's why we're partnering with the best in the business across operations' to improve the experience for both our customers and our crew. LIFT ground and cabin crew will be kitted out by leading online fashion retailer' Superbalist.' keeping them looking and feeling great. And when it comes to inflight catering' we've linked arms with Vida e Caffe for real coffee and snacks. Travellers on afternoon flights will even be treated to a wine-tasting' featuring a selection of South Africa's top wineries.

ANGOLAN GOVERNMENT STILL AIMS TO PRIVATIZE TAAG ANGOLA AIRLINES IN 2022



The COVID-19 pandemic and its effects on air transport did not change the Angolan government's goals for TAAG Angola Airlines. The national airline is still expected to conclude its privatization process in 2022, as was announced this week to journalists by Angolan Transport Minister Ricardo d'Abreu in an event to celebrate the 44th anniversary of the ministry's foundation, reported Newsavia.
This means the original plan under the local government's Propriv - the shorthand it uses for its Privatizations Program - is unchanged.
The process, Forbes Angola reports, is divided into two phases: first is the company's stabilization, and second is the recapitalization - both of which to be completed in direct concordance with the country's Ministry of Finance.
"Therefore, we will have 2021 to keep supporting the flag carrier," d'Abreu said, "because it's a matter that seems pertinent and, above all, to endow [TAAG] with a better operational capacity and improve its commercial and financial capacities."
Although the legal process of sale is expected to start in 2021, TAAG's modernization efforts started already last year with a cost-cutting program, according to airline CEO Rui Carreira in an interview with Jornal de Angola newspaper earlier this year. Additionally, a few months ago, the airline took delivery of its first Dash 8-400 turboprops, from an order of six made in 2019.
"One of the main objectives of our restructuring and reforms plan is the company's financial equilibrium. And the financial equilibrium depends, among other factors, on the fleet equilibrium. To have an idea, it serves to say we have 22 medium-haul destinations and four long-haul, but we have more long-haul aircraft than medium-haul, which shows, clearly, the lack of fleet equilibrium," Carreira told the newspaper. "With the acquisition of more medium-haul aircraft, our fleet gains equilibrium. And the fleet equilibrium allows the company's financial equilibrium."
According to Airfleets, TAAG's fleet currently includes seven Boeing 737-700s, three Boeing 777-200s, five Boeing 777-300s and two Dash 8-400s.
With that, the airline is planning to build a strong network from its Luanda hub, with the 737s freed by the Dash 8s to operate longer sectors, in order to bring better results to the airline. In an interview with African Aerospace, Carreira said that, before COVID-19 broke out earlier this year, TAAG expected to have a loss between $80 million and $85 million, versus the $135 million in damages registered in 2019, while aiming for profitability within three years.
In May, already under the pandemic, the CEO told Expansão the airline could lose $270 million this year, needing urgent cash injections from the Angolan state.
The airline's continuous need for state aid, intensified by the pandemic, makes the privatization even more attractive to the government itself, as already before the pandemic Angola was not experiencing the same economic boom that much of the developed world had been. That had placed its government under continuous strain, and offloading TAAG from its portfolio will likely provide much needed relief and enable the government to focus its resources elsewhere.
ETHIOPIAN CARGO LAUNCHES TRANS-PACIFIC CARGO FLIGHT SERVICES, INCHEON TO ATLANTA VIA ANCHORAGE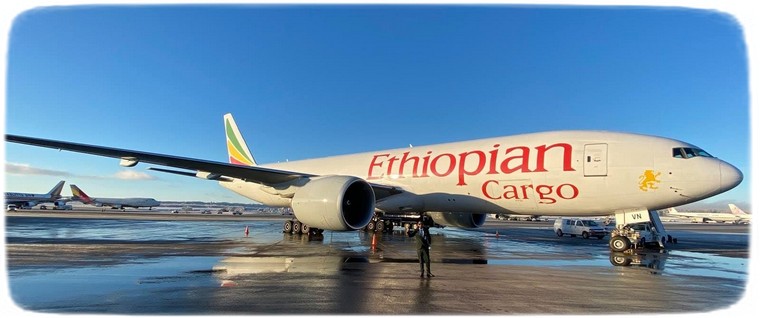 Ethiopian Cargo & Logistics Services, the largest cargo network operator in Africa, has launched Trans-Pacific routes, extending from Incheon to Atlanta via Anchorage effective 09 Nov 2020. Ethiopian operates B777-200F, one of the most technologically advanced aircraft on the route, offering a remarkable freight service to our cargo forwarding customers worldwide with reduced flight hour, seamless connectivity and better payload.
Regarding the new service, Ethiopian Group CEO, Mr Tewolde GebreMariam, remarked, "We are delighted to have launched our newest freighter service to our cargo forwarder customers worldwide, extending from Incheon to Atlanta via Anchorage in the current global pandemic crisis where speed in the supply chain management is highly required to deliver urgently required goods. Our new cargo service will cut total air transport time significantly between Asia Pacific and North America facilitating fast and efficient global trade."
Ethiopian Airlines has been a key enabler in the global effort to conquer COVID-19 by facilitating the shipment of life-saving medical supplies to different parts of the world. Housed within the largest trans-shipment terminal in Africa, the state-of-the-art Pharma Wing of Ethiopian Cargo & Logistics Services, has been central to the airline's effective handling and shipping of medical supplies across the world. Furthermore, it is in full readiness with all its required capabilities for the distribution of potential COVID-19 vaccine during the forthcoming global distribution.
Operating next generation freighters and with Africa's largest trans-shipment terminal, Ethiopian Cargo and Logistics Services facilitates the export of perishables, garments, mining products and the import of high value industrial products and inputs, pharmaceuticals, among others across its global network.
AVIATION INDUSTRY AGREES VITAL SLOT USE RELIEF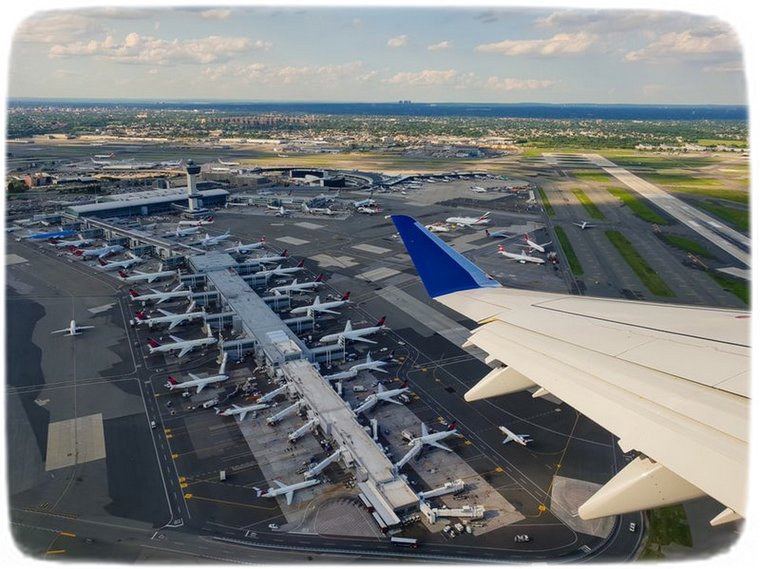 The Worldwide Airport Slot Board (WASB), comprising Airports Council International (ACI World), the International Air Transport Association (IATA), and the Worldwide Airport Coordinators Group (WWACG) released a joint recommendation for airport slot use relief for the northern summer 2021 season. The organizations called on regulators worldwide to temporarily adopt more flexible slot rules in line with the recommendation as quickly as possible in order to preserve essential air transport connectivity.
As a result of the collapse in demand from the COVID-19 crisis, some 65% of direct city pair connections vanished in the first quarter of 2020. Slot-regulated airports serve almost half of all passengers and are the backbone of the global scheduled airline network. But recovery is impossible while there is no certainty on the rules governing the use and retention of airport slots.
The existing slot rules were never designed to cope with a prolonged industry collapse. Regulators temporarily suspended the rules for summer and winter 2020 to give the industry vital breathing space. International air traffic, though, is only expected to return to about 25% of 2019 levels by summer 2021. In order to preserve connectivity while air traffic recovers, a more flexible system of slot regulation is essential.
The Worldwide Airport Slot Board (WASB) which is the forum for bringing together representatives from the airport, airline and slot coordinator community to agree positions on slot rules, has worked on a proposal to regulators that preserves the best of the existing rules, while providing the necessary flexibility to aid recovery. The WASB position recommends the following be adopted before the end of 2020:
Airlines that return a full series of slots by early February to be permitted to retain the right to operate them in summer 2022.A lower operating threshold for retaining slots the following season. In normal industry conditions this is set at 80-20. The WASB recommends this be amended to 50-50 for summer 2021.
A clear definition for acceptable non-use of a slot. For example, force majeure as a result of short-term border closures or quarantine measures imposed by governments.
LUFTHANSA CARGO FLIGHT DEPARTS USING SUSTAINABLE AVIATION FUEL



A Lufthansa cargo aircraft took off using sustainable aviation fuel (SAF) for the first time. The Boeing 777F departed from Frankfurt, Germany on Sunday and headed to Shanghai, China, laden with SAF.
Peter Gerber, the CEO of Lufthansa Cargo, described the flight as a "milestone because it is the first flight of this kind that will have flown 100% CO2 neutral".
By using SAF, the fossil CO2 emissions of a flight with conventional kerosene are completely avoided. This means that SAFs' overall GHG emissions are 65-95% lower than traditional fossil-kerosene fuels.
The joint venture was organised by cargo transport and logistics firms DB Schenker and Lufthansa Cargo. The two organisations have signed a joint declaration of intent to work on a Zero Carbon Emission 2050 Strategy in the future. Last year, renewable fuel producer Neste strengthened its partnership with Lufthansa in the development of renewable aviation solutions.
The airline said it will use Neste's SAF blended with fossil jet fuel, on flights departing from Frankfurt in Germany.
EMIRATES CLINCHES THREE GONGS AT THE WORLD TRAVEL AWARDS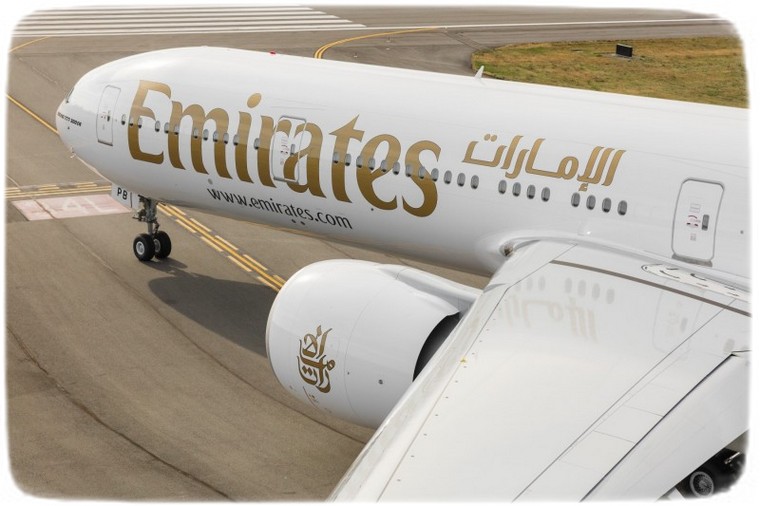 Emirates has been named as the World's Leading Airline in three major categories at the World Travel Awards 2020: World's Leading Economy Class, Airline Rewards Programme and Airline Lounge - Business Class.
Earlier this month, Emirates also took home four regional World Travel Awards for the Middle East's Leading Airline Brand; Middle East's Leading Airline Lounge - Business Class; Middle East's Leading Airline Rewards Programme and Middle East's Leading Airline Website.
The airline took top rankings across both the global and regional categories based on a record voter turnout from tourism consumers, a testament to its ongoing efforts and focused approach to continually enhance the customer experience in spite of challenges posed by the global pandemic.
The latest honours come hot off the heels of a flurry of other award wins over the last few weeks, including four wins at the Business Traveller Middle East Awards, the Best Airline for 2020 at The Sun Travel Awards, Best Long-Haul Airline at The Times and The Sunday Times Travel Awards, in addition to being rated as the safest airline in the world for its response to the COVID-19 pandemic according to the Safe Travel Barometer.
Part of the airline's commitment to deliver outstanding value to customers is through industry-leading service and products across every class of travel. In Emirates' Economy Class, customers can explore over 4,500 on-demand entertainment channels on the airline's award-winning inflight system, ice. The airline also caters to every palate with regionally inspired multi-course meals and complimentary beverages. In early November, Emirates signature onboard dining experience returned while observing strict health and hygiene measures.
In line with the airline's ongoing efforts to ensure a seamless and safe customer journey, as well as provide technology options to enhance the overall experience, the Emirates app has also been enhanced to allow customers to sync their entertainment options prior to boarding, as well browse menus on their personal devices both online and offline.
To further safeguard customer health and wellbeing, Emirates has put in numerous safety measures across every customer touchpoint on the ground and in the air, including the distribution of complimentary hygiene kits containing masks, gloves, hand sanitiser and antibacterial wipes to all customers.
The airline's Business Class lounge in Concourse B in Dubai delivers elevated comfort and service for Emirates' premium customers. With safety and hygiene measures in place, customers can relax, savour global flavours, and catch up before they board their next flight. The Emirates Business Class lounge at Terminal 3 at Dubai International Airport has also gradually revived its renowned pre-pandemic offerings such as full food and beverage services, quiet areas, amongst other experiences.
Emirates Skywards, the loyalty programme of Emirates and flydubai, recently marked its 20 year anniversary and has grown its base to over 27 million highly engaged members in 180 countries by offering value in bespoke experiences, brand partnerships and digital technologies.
To meet and exceed the ever-growing expectations of consumers for a better digital experience, the airline has made significant investments into its mobile and digital channels, such as personalized ice playlists via the Emirates app, 3D cabin previews ahead of travel, ticket bidding for highly sought after event and sporting experiences using Skywards Miles, among numerous other innovations. The Emirates app has been downloaded over 25 million times, on the back of solid consumer uptake for a combined experience across all touchpoints. During the pandemic, emirates.com became an information 'hub' for the most up to date travel information for consumers and industry stakeholders.
The annual World Travel Awards is a prestigious event that acknowledges, rewards and celebrates organisations within the travel, tourism and hospitality sectors and is recognised as a hallmark of industry excellence. Winners were announced at a Grand Final event in Moscow, Russia.
DUBLIN AIRPORT'S PLATINUM SERVICES WINS TWO SILVER AWARDS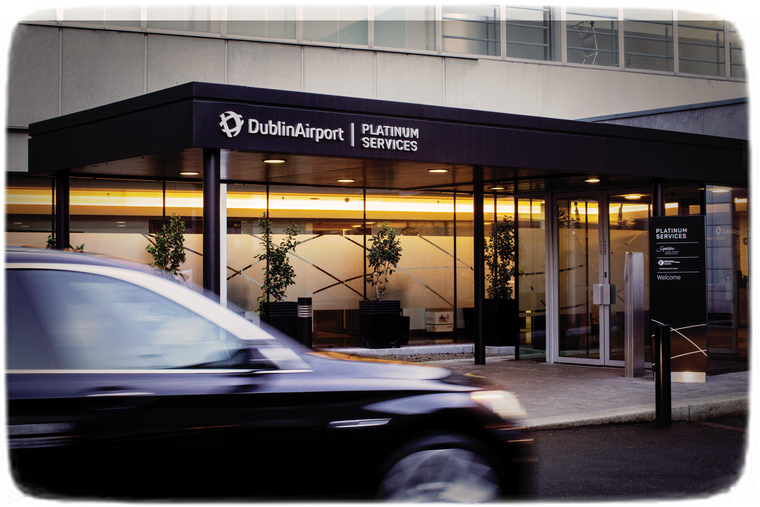 Dublin Airport's specialised VIP facility, Platinum Services, won two silver awards at the prestigious International Customer Experience Awards.
The airport's Platinum Services Team was awarded silver in the Customer Services Team of the Year - Customers at the Heart of Everything category and also in the Business Change & Transformation SME categories category.
The International Customer Experience Awards recognise outstanding customer experience worldwide in a wide range of business areas. Platinum Services was among companies from 46 countries competing in 19 different categories. Category winners included multinational brands such as SAP, Telefonica and Shell.
"We are absolutely thrilled to win silver in these two categories at these respected international awards as it showcases the tremendous work that the Platinum Services team does for its customers," said Dublin Airport Managing Director Vincent Harrison.
"This has been an exceptionally challenging year for all businesses and despite that, we have been unrelentingly passionate about putting our customers at the heart of everything we do and our Platinum Services team takes great pride in delivering an outstanding customer experience every time," he added.
Platinum Services is a specialised private terminal facility that is available 24/7. Located in a discreet area beside Terminal 1 with a dedicated private entrance and car park, customers can relax and avail of a seamless, personalised arrivals and departures service which includes a private check-in and security screening process, a dedicated private suite with complimentary food and beverages and a chauffeur service to and from the aircraft.
The Customer Experience Team category in the awards acknowledges the team that has identified and responded to an opportunity resulting in a significant impact on the customer experience and the organisation. Platinum Services' submission focussed on its ethos of putting its customers at the heart of everything it does. The team immediately engaged extensively with its clients to truly understand their concerns in relation to COVID19 resulting in significantly enhanced measures being put in place for their safety and the safety of the team.
The Business Change or Transformation category recognises an organisation that has placed its focus on a particular area of the customer experience which has led to sustainable change or transformation within the company. In this category, Platinum Services showcased how the team worked to swiftly to transform its business and offering to customers in response to the challenges and impact of COVID19.
This year's event, which was held online, celebrated the fantastic work carried out by customer experience professionals all over the world. The level of scrutiny and judging evaluation at these awards is of the highest standard as they are the only customer experience awards where the judges apply for the position. On average, a judge spends one and a half hours assessing each entry. With at least five judges per category, all entries are scrutinised for a minimum of seven and a half hours.
This is Platinum Services' second win at the International Customer Experience Awards, having previously won silver and bronze awards in 2019 for the Customer Services Team of the Year and Customer Centric Culture.
AEGEAN ANNOUNCES A TRADING UPDATE FOR THE THIRD QUARTER AND NINE-MONTH PERIOD ENDING 30 SEPTEMBER 2020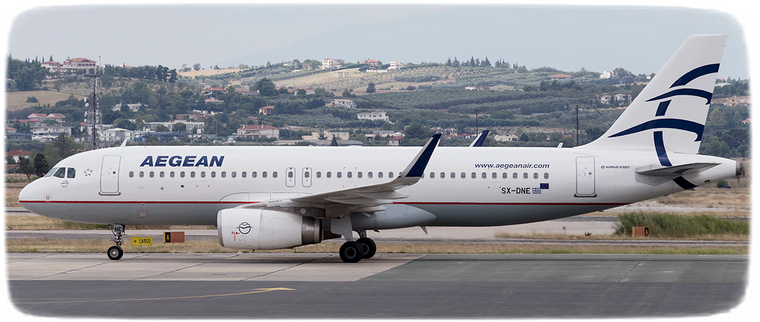 The partial lifting of travel restrictions across Europe as of July allowed the gradual resumption of international flights. Nevertheless, several countries remained inaccessible, demand was weak due to the pandemic while the lack of coordination on travel protocols weighed on the restart efforts. During the third quarter of 2020, AEGEAN operated 49% less flights than in 2019 while passenger traffic was 62% lower than last year. Load factors fell to 65,7% from 87,7%. Even under these restrictions, the company carried 2 million passengers in the quarter, flying to 78 international and domestic destinations.
With the course of the pandemic and the renewed restrictions, especially after August, determining the level of operations, revenue during the third quarter stood at €155,1 mil. from €512,5 million in 2019 while net losses after tax reached €28,3 million from net earnings of € 90,2 million in the same period in 2019.
Overall in the 9 month period, revenue reached €342,5 million from €1,031 billion in 2019, while passenger traffic reached 4,4 million passengers. Net losses after tax for the 9 month period totalled €187,1 million from net earnings of €77,1 million in the respective period last year.
Mr. Dimitris Gerogiannis, CEO of AEGEAN, commented: "During Q3 we also resumed our international operations, wherever possible, implementing strict health measures onboard our aircraft. We are proud that our efforts have been recognized by Skytrax, with the company receiving a 4-star COVID-19 Airline Safety Rating. We welcomed 2 million passengers and managed to limit losses to one third of the losses recorded in the previous (Q2) quarter."
For the winter 2020/21 season the second wave of the pandemic, renewed travel restrictions and recently lockdowns across Europe and Greece will limit our activity to levels lower than 20% of the respective 2019 period.
The possibility of the initiation of vaccine distribution in the early 2021 as well as the adoption of common travel protocols could potentially allow for a gradual and partial recovery as 2021 progresses. We continue to focus the necessary flexibility to cater for the needs of our customers in a constantly changing environment while also exploring possible measures to support our financial position".
CATHAY PACIFIC WELCOMES POLICY ADDRESS MEASURES TO BOOST LONG-TERM COMPETITIVENESS OF THE HONG KONG AVIATION HUB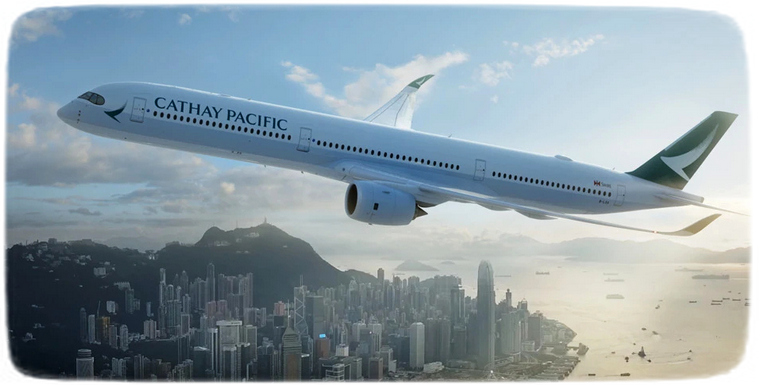 Cathay Pacific welcomes the Hong Kong SAR Government's commitment to strengthening Hong Kong's long-term competitiveness as a leading global aviation hub and international logistics centre, as outlined in the 2020 Policy Address given today by the Chief Executive of the Hong Kong SAR Government, Carrie Lam.
Cathay Pacific Chief Executive Officer Augustus Tang said: "We are grateful to the Hong Kong, Guangdong and Central governments for their commitment to the continued development of the Hong Kong aviation hub. We share their confidence that Hong Kong will continue to prosper as the city has an unrivalled position as part of the Greater Bay Area (GBA), a region that presents wonderful opportunity for Hong Kong and will be the growth engine for the world economy over the coming decades.
"We welcome the deepening cooperation between Hong Kong International Airport (HKIA) and Zhuhai Airport to establish a globally competitive world-class airport cluster, leveraging their complementary strengths. We also look forward to the commissioning of the entire Three-Runway System in 2024 and the completion of the premium logistics centre and the SKYCITY development projects.
"We are greatly encouraged by the focus placed on enhancing the overall transportation network and capacity, connecting HKIA and the various transport links and infrastructure of the airport island. We also welcome measures that greatly facilitate 'land-to-air' transit travel for passengers from the GBA to fly via HKIA.
"For more than 70 years, Cathay Pacific has been privileged to be the home carrier of Hong Kong. We are proud to have played a significant role in the development of our home city into a leading international aviation hub and our commitment remains."
AIR CANADA PROVIDES UPDATE ON CARGO BUSINESS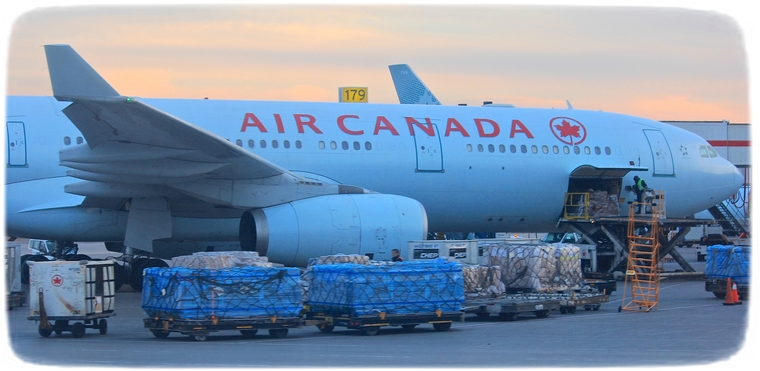 Air Canada is pleased to announce the appointment of Jason Berry as Vice President, Cargo effective January 1, 2021. Mr. Berry will be based at Air Canada's Montreal headquarters and will report directly to Lucie Guillemette, Executive Vice President and Chief Commercial Officer.
Air Canada today also provided an update on its cargo business and the next steps in its strategic plan as the airline continues to adapt rapidly to evolving market opportunities. To date, Air Canada has operated more than 3,500 all-cargo flights globally and the airline is now finalizing plans to convert several of its owned Boeing 767-300ER aircraft to freighters to fully participate in global cargo commercial opportunities.
The carrier has successfully concluded collective agreement amendment with its pilots represented by the Air Canada Pilots Association (ACPA), for contractual changes to enable Air Canada to competitively operate dedicated cargo aircraft in the cargo marketplace, which have now been ratified by the Air Canada pilots.
"Air Canada and Air Canada Cargo have pivoted quickly to new and unique commercial opportunities in response to evolving market conditions over the past 11 months and Air Canada was the first airline globally to transform aircraft and double freight capacity by removing seats to enable cargo transport in the passenger cabin. We now operate up to 100 international, all-cargo flights weekly, and with ACPA's recent ratification on cargo operating arrangements, we are planning the conversion of several owned Boeing 767-300ERs recently retired from passenger service to all-freighter aircraft, which will position Air Canada to continue growing its cargo business across the global supply chain," said Ms. Guillemette.
"Jason's entrepreneurial approach combined with his solid air cargo background is well-suited to operationalize these commercial opportunities and lead the strategic direction of our cargo business to optimize the growth of e-commerce while leveraging Air Canada's fleet and global reach," concluded Ms. Guillemette.
Mr. Berry comes to Air Canada from Alaska Airlines' wholly owned subsidiary McGee Air Services, where he was president with oversight for all aspects of aviation services ground handling, aircraft grooming, airport mobility services, check-in and gate services. From 2012 until June 2019, he led Alaska Airlines' cargo business, with direct responsibility for all aspects of cargo operations and compliance including revenue growth. Prior to joining Alaska Airlines, he held operational positions with increasing responsibility at other air cargo handlers and operators.
Mr. Berry holds a Master of Business Administration from the University of Washington's Michael G. Foster School of Business, in addition to earning a Bachelor's degree in Computer/Information Technology Administration and Management from Central Washington University and an Associate's degree in Business and Commerce from South Seattle College.
Air Canada is Canada's largest domestic and international airline. Canada's flag carrier is among the 20 largest airlines in the world and in 2019 served over 51 million customers. Air Canada is a founding member of Star Alliance, the world's most comprehensive air transportation network. Air Canada is the only international network carrier in North America to receive a Four-Star ranking according to independent U.K. research firm Skytrax, which also named Air Canada the 2019 Best Airline in North America. For more information, please visit: aircanada.com/media, follow Air Canada on Twitter and LinkedIn and join Air Canada on Facebook.
Air Canada Cargo is a multiple award-winning cargo service provider and it offers global cargo services through scheduled flights and via chartered, specialized flights. In addition to transporting freight on Air Canada's aircraft operating scheduled passenger services, Air Canada Cargo also transports freight on cargo-only flights using Air Canada's mainline wide-body aircraft, as well as four transformed Air Canada Boeing 777-300ER and three Airbus A330 aircraft modified to transport cabin freight.
THE MERGER BETWEEN AEROLÍNEAS ARGENTINAS AND AUSTRAL HAS BEEN COMPLETED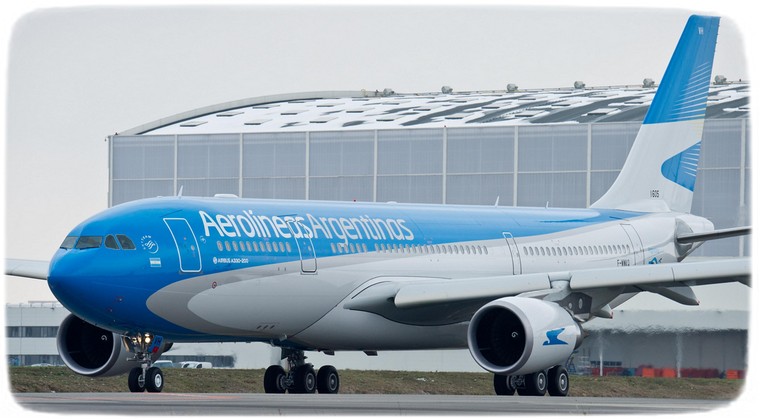 Pablo Ceriani, president of Aerolíneas Argentinas, received from Paola Tamburelli, president of the Argentine Civil Aviation Administration (ANAC), the operator's certificate evidencing the merger between both companies, which will now start operating their flights under the same code.
In this way, Aerolíneas Argentinas and Austral have completed the process commenced in May, which aims to promote efficiency in the different areas of the company, to achieve a status that will allow the company to face the demands of the market, to form a more dynamic structure and to unify and integrate processes so that they become more agile.
From an operative point of view, it entails the unification of areas such as maintenance, pilots and crews, thus eliminating the existing duplicated structures. This will ensure higher efficiency and a considerable reduction in associated costs.
It is worth pointing out that, in October, an agreement was reached with the Argentine Airline Pilots Association (Asociación de Pilotos de Líneas Aéreas: APLA) and the Argentine Airline Workers Union (Unión de Aviadores de Líneas Aéreas: UALA), the trade unions that represent the pilots of Aerolíneas and Austral respectively. This agreement provides for all pilots to become part of the Aerolíneas Argentinas staff under a single corporate hierarchy.
In the same vein, during the last hours, the agreement with the representatives of the Argentine Association of Cabin CrewMembers (Asociación Argentina de Aeronavegantes: AAA) in order to unify the corporate hierarchy with respect to cabin crew members was confirmed.
Besides, and as a consequence of the higher operative efficiency derived from the merger, the company is working towards the creation and formalization of two new business units: on the one hand, a new cargo division, and, on the other hand, a new unit for third-party maintenance which will allow Aerolíneas Argentinas to generate new sources of income.
It was a complex process that involved the direct participation of more than 500 people working for the company, a comprehensive plan and 16 specific plans distributed per key area, more than 200 business meetings, 20 external institutions and bodies, the amendment of 68 operative documents and 540 IOSA items (IATA Operational Safety Audit) among other key actions for the legal-corporate and regulatory-operative process.
In 1990, there was synergy between Aerolíneas Argentinas and Austral, which were managed by Iberia. Later, in 2001, on the verge of bankruptcy, they were sold to the Marsans Group. In 2008, with both companies going through a major crisis, the Argentine Government recovered control over Aerolíneas - Austral. During the 2008-2015 term, the company carried out its fleet renovation plan, build a flight simulation centre, enabling the professional training of pilots in the country, build the Hangar 5 (the biggest hangar in the region), entered the SkyTeam alliance and inaugurated new federal routes, intersegments and corridors.
It was a complex process that involved the direct participation of more than 500 people working for the company, a comprehensive plan and 16 specific plans distributed per key area, more than 200 business meetings, 20 external institutions and bodies, the amendment of 68 operative documents and 540 IOSA items (IATA Operational Safety Audit) among other key actions for the legal-corporate and regulatory-operative process.
In 1990, there was synergy between Aerolíneas Argentinas and Austral, which was managed by Iberia. Later, in 2001 on the verge of bankruptcy, they were sold to the Marsans Group. In 2008, with both companies going through a major crisis, the Argentine Government regained control over Aerolíneas - Austral. During the 2008-1025 term, the company carried out its fleet revamping plan, built a flight simulation centre, enabling the professional training of pilots in the country, built the Hangar 5 (the biggest hangar in the region), joined the SkyTeam alliance, inaugurated new federal routes, segments and corridors.

AIR NEW ZEALAND HAS BEEN AWARDED MORE INTERNATIONAL CARGO FLIGHTS UNDER THE INTERNATIONAL AIR FREIGHT CAPACITY (IAFC) SCHEME.



This comes after the Government announced phase two of the IAFC scheme which runs from 1 December 2020 through to 31 March 2021. Air New Zealand will operate approximately 55 international flights per week going forward.
Air New Zealand General Manager Cargo Anna Palairet says this is great news not only for the airline but for importers and exporters wanting to get their product to key markets around the world.
"It's great to see the extension of the IAFC scheme as it provides much-needed support and stability to New Zealand importers and exporters.
"Our flying schedule remains largely the same and it's exciting to see new services to Guangzhou and Perth, as well as some enhancements to the ongoing schedule to improve the connectivity for South Island Exporters.
"With the festive season just around the corner, these additional flights will be instrumental in helping New Zealand exporters get their produce on holiday tables around the world. We'll be sending more than 1,000 tonnes of lamb up to the UK in time for Christmas and more than 3,500 tonnes of stone fruit around the globe with a majority moving into China for the Chinese New Year."
Since the airline started flying under the IAFC scheme in May, it has operated more than 1100 return flights, carrying over 39,000 tonnes of cargo in and out of New Zealand.
RYANAIR ORDERS 75 MORE BOEING 737 MAX JETS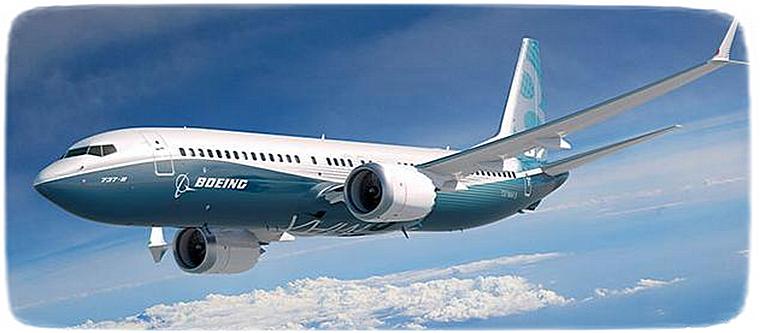 Boeing [NYSE: BA] and Ryanair announced that Europe's largest airline is placing a firm order for 75 additional 737 MAX airplanes, increasing its order book to 210 jets. Ryanair again selected the 737 8-200, a higher-capacity version of the 737-8, citing the airplane's additional seats and improved fuel efficiency and environmental performance.
"Ryanair's board and people are confident that our customers will love these new aircraft. Passengers will enjoy the new interiors, more generous leg room, lower fuel consumption and quieter noise performance. And, most of all, our customers will love the lower fares, which these aircraft will enable Ryanair to offer starting in 2021 and for the next decade, as Ryanair leads the recovery of Europe's aviation and tourism industries," said Ryanair Group CEO Michael O'Leary.
O'Leary and Ryanair leaders joined the Boeing team for a signing ceremony in Washington, D.C. Both companies acknowledged COVID-19's impacts on air traffic in the near-term, but expressed confidence in the resilience and strength of the passenger demand over the long term.
"As soon as the COVID-19 virus recedes - and it likely will in 2021 with the rollout of multiple effective vaccines - Ryanair and our partner airports across Europe will - with these environmentally efficient aircraft - rapidly restore flights and schedules, recover lost traffic and help the nations of Europe recover their tourism industries, and get young people back to work across the cities, beaches and ski resorts of the European Union," O'Leary said.
Ryanair is the launch customer for the high-capacity 737-8 variant, having placed its first order for 100 airplanes and 100 options in late 2014, followed by firm orders of 10 airplanes in 2017 and 25 in 2018. The 737 8-200 will enable Ryanair to configure its aircraft with 197 seats, increasing revenue potential, and reduce fuel consumption by 16 percent compared to the airline's previous airplanes.
"Ryanair will continue to play a leading role in our industry when Europe recovers from the COVID-19 pandemic and air traffic returns to growth across the continent. We are gratified that Ryanair is once again placing its confidence in the Boeing 737 family and building their future fleet with this enlarged firm order," said Dave Calhoun, president and CEO of The Boeing Company.
"Boeing remains focused on safely returning the full 737 fleet to service and on delivering the backlog of airplanes to Ryanair and our other customers. We firmly believe in this airplane, and we will continue the work to re-earn the trust of all of our customers," Calhoun said.
PLEASE GO TO
www.youtube.com/channel/UCCuRVZAGodT6sztTeXBGeMw
and subscribe to our YouTube channel