Compiled by Willie Bodenstein




LAST HURRAH FOR LANDOR AS IT ARRIVES AT DUNSFOLD



One of British Airways' last remaining Boeing 747 aircraft took to the skies for the final time this weekend, setting off for its new home at Dunsfold Aerodrome in Surrey. Adorned in the iconic Landor livery, the heritage Centenary jumbo jet - registration G-BNLY - departed from British Airways' engineering base in Cardiff on Saturday afternoon.
Since entering the British Airways fleet on 1 February 1993, G-BNLY has operated 14,016 flights and flown for more than 122,358 hours over nearly 60million miles. Its last passenger flight was from Cape Town to Heathrow on 22 March 2020.
Following its short journey to Dunsfold, where it will be preserved for future generations to enjoy, it performed a final fly before being welcomed by a small crowd of enthusiastic spectators.
STAR ALLIANCE NAMED WORLD'S LEADING AIRLINE ALLIANCE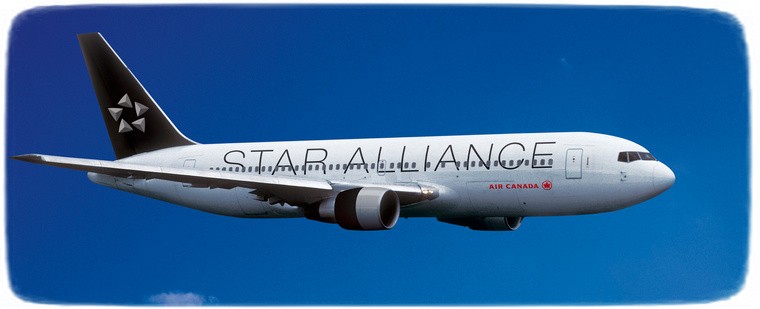 The annual awards cover multiple categories and are awarded based on a worldwide poll of qualified executives working within travel and tourism and the consumer travel buyer. The awards serve to acknowledge, reward and celebrate excellence across all sectors of the global travel and tourism industry.
Earlier, the Star Alliance's branded airport lounge at Los Angeles International Airport (LAX) was recognized as the best in North America by the World Travel Awards. The lounge at LAX is one of eight such lounges globally.
Graham Cooke, Founder, World Travel Awards, says: "Our World winners represent the best in global travel and tourism and my congratulations to each of them. They have all demonstrated remarkable resilience in a year of unprecedented challenges." He added: "The World Travel Awards 2020 programme received a record number of votes cast by the public. This shows that the appetite for travel has never been stronger. With hope and the tourism bounce on the horizon, our industry can look forward to a resurgent and bright future."
Continued Mr. Goh, "Our unrelenting focus on improving the customer experience is evident by the continued recognition of the Alliance and of its member airlines, 12 of whom also received a combination of 20 individual and regional awards. All of us are working together with other industry experts to exit this global crisis and reconnect the world."

AIRBALTIC STARTS DIRECT FLIGHTS BETWEEN VILNIUS AND KYIV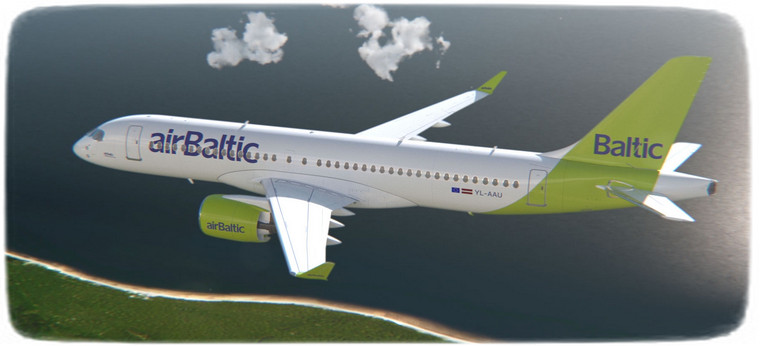 Latvian airline airBaltic has started performing direct flights from Vilnius to Kyiv, Ukraine. The new flights will be performed two times a week on an Airbus A220-300 aircraft. The scheduled flight time to Kyiv will be one hour and 15 minutes. Currently airBaltic performs direct flights from Riga, Tallinn and Vilnius to various European business hubs and a selection of leisure destinations. A complete schedule of airBaltic flights can be found on the company's homepage at www.airbaltic.com.
The safety and health of our passengers is airBaltic's top priority. airBaltic has introduced strong health measures and the new flight operations follow the recommendations issued by authorities.
Passengers are strongly suggested to check the travel regulations and airport restrictions on the official websites or with local embassies before travelling. Regulations are changing rapidly and vary per country, therefore always make sure you have the latest information to have a smooth journey.
The well-established pricing structure of airBaltic supports all customer segments, starting with the lowest fares known as Green, followed by the Green Classic as well as the Business fare. airBaltic prices will be the right choice for both low-cost travellers as well as a business class travellers.
AIR CARGO RECOVERY CONTINUES AT A SLOWER PACE IN OCTOBER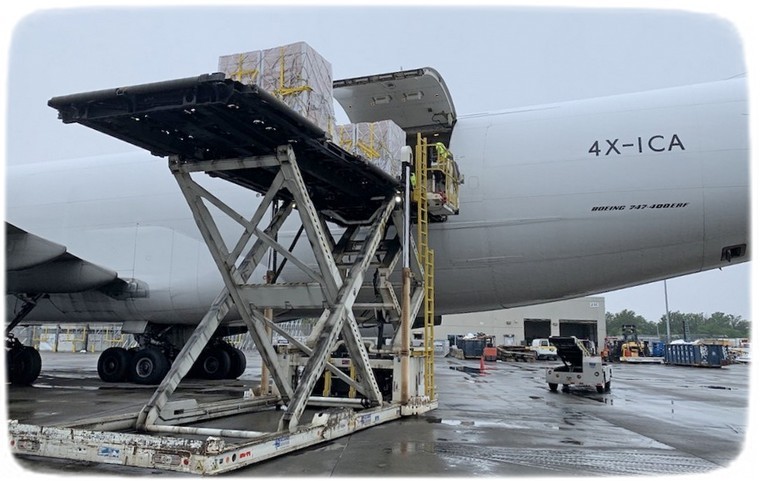 The International Air Transport Association (IATA) released October data for global air freight markets showing that air cargo demand continued to improve but at a slower pace than the previous month and remains below previous year levels.
Global demand, measured in cargo tonne-kilometres (CTKs*), was 6.2% below previous-year levels in October (-7.5% for international operations). That is an improvement from the 7.8% year-on-year drop recorded in September. However, the pace of recovery in October was slower than in September with month-on-month demand growing 4.1% (1.1% for international).
Global capacity, measured in available cargo tonne-kilometres (ACTKs), shrank by 22.6% in October (-24.8% for international operations) compared to the previous year. That is nearly four times larger than the contraction in demand, indicating the continuing and severe capacity crunch.
Strong regional variations continue with North American and African carriers reporting year-on-year gains in demand (+6.2% and +2.2% respectively), while all other regions remained in negative territory compared to a year earlier.
Improving performance is aligned with improvements in key economic indicators; The new export orders component of the manufacturing Purchasing Managers' Index (PMI) stayed above the 50-mark for the second month in a row. Results above 50 indicate economic growth. This a significant development as the PMI had been in negative growth territory from mid-2018 through to August 2020;
Global goods trade continued to trend upwards in recent months, according to the World Trade Organization. The uptick will not be sufficient to avoid a full-year decline of 9.2% compared to 2019. Much of this ground, however, will be regained in 2021 with an expectation of 7.2% annual growth;
The Global Composite PMI which reflects changes in global output, employment, new business, backlogs and prices, indicates that economic recovery will continue in Q4/2020 despite a resurgence of the COVID-19 virus in many markets.
"Demand for air cargo is coming back-a trend we see continuing into the fourth quarter. The biggest problem for air cargo is the lack of capacity as much of the passenger fleet remains grounded. The end of the year is always peak season for air cargo. That will likely be exaggerated with shoppers relying on e-commerce-80% of which is delivered by air. The capacity crunch from the grounded aircraft will hit particularly hard in the closing months of 2020. And the situation will become even more critical as we search for capacity for the impending vaccine deliveries," said Alexandre de Juniac, IATA's Director General and CEO.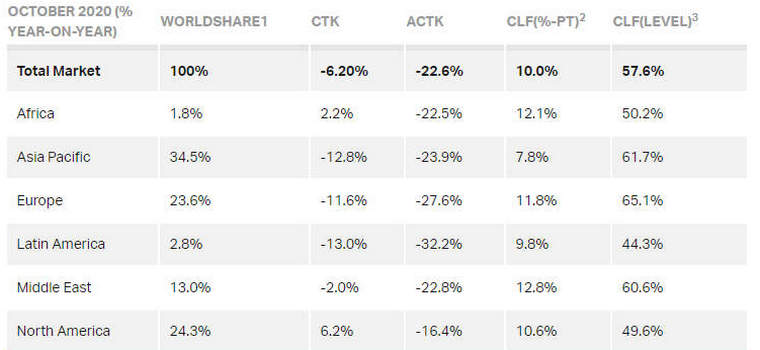 PERTH AIRPORT APPROVAL GRANTED FOR PERTH'S NEW RUNWAY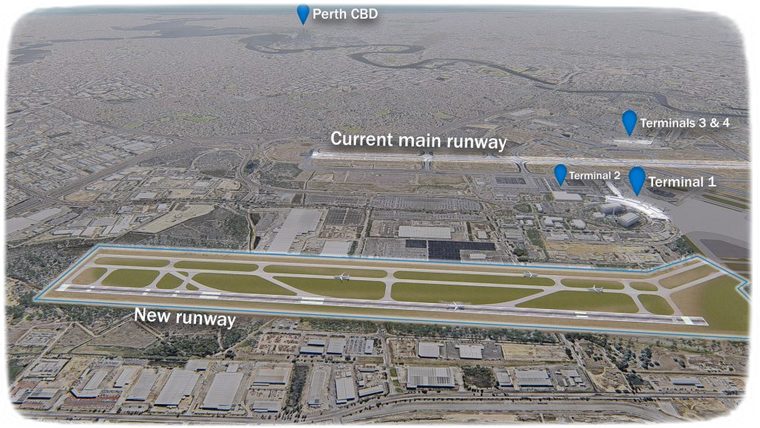 The need for a second parallel runway at Perth Airport was first identified in 1973 and has been included in Perth Airport Master Plans dating back to the 1980s.
Perth Airport had submitted a comprehensive and detailed draft Major Development Plan (MDP) to the Federal Government for approval. The draft MDP involved years of engagement with airline partners, stakeholders and all levels of government on a range of issues including aviation operations, airspace management and flight corridors, aircraft noise, heritage and environmental issues.
The draft MDP process also included one of the largest ever community consultation efforts for a major project in Western Australia, including contacting more than 300,000 homes and businesses. It is estimated that the project would see $520million of investment with almost 500 jobs created during construction.
The new runway will underpin the future operations of the airport and provide airlines the opportunity to grow and expand their route network. It is expected to inject around $2 billion into the tourism sector in its first two decades of operation.
Perth Airport CEO Kevin Brown said the Federal Government's approval is an endorsement of the work done by Perth Airport in engaging and consulting with governments and the community.
QATAR AIRWAYS TO LAUNCH FLIGHTS TO SEATTLE FROM 15 MARCH 2021, MARKING SECOND NEW U.S. DESTINATION ANNOUNCED THIS YEAR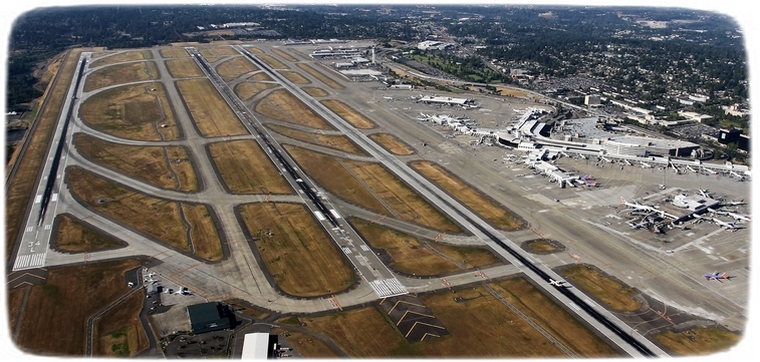 Qatar Airways has announced a frequent flyer partnership with Alaska Airlines that will begin from 15 December 2020 and plans to implement codeshare cooperation in line with the U.S. carrier joining oneworld in March 2021
Launch of Seattle will see Qatar Airways further cement its position as the leading Gulf carrier providing global connectivity to the U.S. with 59 weekly flights to 11 destinations, more destinations than the airline operated pre-COVID19
Passengers travelling to or from Seattle can enjoy more flexible travel options via the most connected and Best Airport in the Middle East, Hamad International Airport, with the airline serving 20 destinations in Africa, 29 in Asia-Pacific, 13 in India and 15 in the Middle East by the end of March 2021
DOHA, Qatar - Qatar Airways has announced the launch of four weekly flights to Seattle from 15 March 2021, marking the seventh new destination launched by the national carrier of the State of Qatar since the start of the pandemic. This news comes as the airline continues to strengthen its network across the globe through reinstating flights, adding new destinations and expanding its strategic partnerships. The Seattle service will be operated by Qatar Airways' state-of-the-art Airbus A350-900 featuring 36 seats in the award-winning Qsuite Business Class and 247 seats in Economy Class.
The national carrier of the State of Qatar also announced a frequent flyer partnership with Alaska Airlines. From 15 December 2020, Qatar Airways Privilege Club and Alaska Mileage Plan members will be able to earn frequent flyer miles and from 31 March 2021, members can also redeem frequent flyer miles on both carriers' full networks and elite status perks including lounge access. The two airlines are also working closely on developing a codeshare agreement and commercial cooperation in line with the U.S. carrier joining oneworld on 31 March 2021.
Qatar Airways Group Chief Executive, His Excellency Mr. Akbar Al Baker, said: "Qatar Airways is committed to enhancing connectivity within the U.S. market, and the launch of flights to Seattle, our second new U.S. destination since the onset of the pandemic, epitomises this commitment. We are excited to welcome Washington State's largest city as our seventh new destination announced this year, and our eleventh U.S. gateway, surpassing the number of destinations we operated in the U.S. pre-COVID19. Home to a large tech industry and a portal of innovation, Seattle is a destination that is internationally renowned for business and leisure travel.
"Despite the challenges of 2020, Qatar Airways has remained committed to exploring every opportunity to further enhance the travel experience for our millions of passengers and is proud to secure another important strategic partnership in North America. In Alaska Airlines, we will have a very strong partner to connect customers from the U.S. West Coast to Doha and beyond via its hubs in Los Angeles, San Francisco, and Seattle, complementing our existing strategic partnerships with American Airlines and JetBlue. We look forward to further deepening our cooperation with the newest joiner to the oneworld family and continuing to provide our passengers the reliable, safe and award-winning service that they have come to trust from us."
Alaska Air Group Chairman and CEO, Mr. Brad Tilden, said: "We're thrilled to be joining the oneworld alliance and to begin this new partnership with an outstanding airline like Qatar Airways. As more of us resume international air travel next year, we are excited to offer our guests new nonstop service on Qatar Airways from Seattle to Doha, in addition to service to Doha from our hubs in Los Angeles and San Francisco. This partnership opens up tremendous destinations around the world and amazing opportunities for our guests."
Port of Seattle Commission President, Mr. Peter Steinbrueck, said: "This commitment by Qatar Airways, despite the current situation with the pandemic, is a testament to how the world views the long-term strength and resiliency of the Puget Sound region. This also supports the Port's decision to continue to invest in projects such as the International Arrivals Facility and North Satellite Modernization to provide a better experience for travellers from around the world."
Business Class passengers flying to Seattle will enjoy the award-winning Qsuite business class seat, featuring sliding privacy doors and the option to use a 'Do Not Disturb (DND)' indicator. The Qsuite seat layout is a 1-2-1 configuration, providing passengers with the most spacious, fully private, comfortable and socially distanced Business Class product in the sky.
The launch of flights to Seattle in March 2021 will increase Qatar Airways' U.S. network to 59 weekly flights to 11 destinations in the U.S., connecting onwards to hundreds of American cities through strategic partnerships with Alaska Airlines, American Airlines and JetBlue. Seattle joins existing U.S. destinations including Boston (BOS), Chicago (ORD), Dallas-Fort Worth (DFW), Houston (IAH), Los Angeles (LAX), Miami (MIA), New York (JFK), Philadelphia (PHL), San Francisco (SFO) and Washington, D.C. (IAD).
Throughout the pandemic, Qatar Airways never stopped flying to the U.S. in order to take more than 260,000 Americans home to their loved ones, with flights to Chicago and Dallas-Fort Worth maintained during the entire period. The World's Best Airline continued to grow and innovate since the onset of the pandemic with industry-leading flexible booking policies, comprehensive health and safety measures and a reliable network.
Qatar Airways currently operates more than 700 weekly flights to over 100 destinations across the globe. By the end of March 2021, Qatar Airways plans to rebuild its network to 126 destinations including 20 in Africa, 11 in the Americas, 29 in Asia-Pacific, 38 in Europe, 13 in India and 15 in the Middle East. Many cities will be served with a strong schedule with daily or more frequencies.
Qatar Airways strategic investment in a variety of fuel-efficient twin-engine aircraft, including the largest fleet of Airbus A350 aircraft, has enabled it to continue flying throughout this crisis and perfectly positions it to lead the sustainable recovery of international travel. The airline recently took delivery of three new state-of-the-art Airbus A350-1000 aircraft, increasing its total A350 fleet to 52 with an average age of just 2.6 years. Due to COVID-19's impact on travel demand, the airline has grounded its fleet of Airbus A380s as it is not environmentally justifiable to operate such a large, four-engine aircraft in the current market. Qatar Airways has also recently launched a new programme that enables passengers to voluntarily offset the carbon emissions associated with their journey at the point of booking.
QANTAS EXTENDS CARBON OFFSET PROGRAM TO INDIRECT BOOKING CHANNEL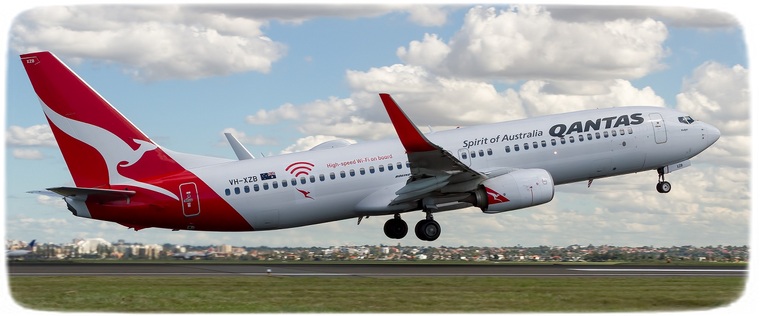 Qantas has announced a significant extension to its carbon offset program, enabling travel agents to help their customers fly carbon neutral. The national carrier is the first airline to offer customers the ability to purchase carbon offsets when booking flights in the indirect channel, with the feature made possible through the NDC-enabled Qantas Distribution Platform (QDP).
The ability to Fly Carbon Neutral has traditionally only been available to customers who 'Tick-the-Box' when booking flights directly via qantas.com. This enhancement to the QDP will see Qantas support more conservation and environmental projects in Australia and around the world.
Over the years these projects have included protecting the Great Barrier Reef and working with Indigenous communities to reduce wildfires in Western Australia.
Qantas Frequent Flyer members and Qantas Business Rewards customers can earn 10 Qantas Points for every dollar spent offsetting their emissions, one of the highest standard earn rates across the program.
All Travel Agents who are making bookings using the content from the Qantas Distribution Platform will have access to the Fly Carbon Neutral feature. To find out how to connect to the QDP, visit Qantas Agency Connect or speak with your technology partner.

AIR NEW ZEALAND IS ADDING MORE CAPACITY TO ITS DOMESTIC SCHEDULE FOR THE BUSY FESTIVE SEASON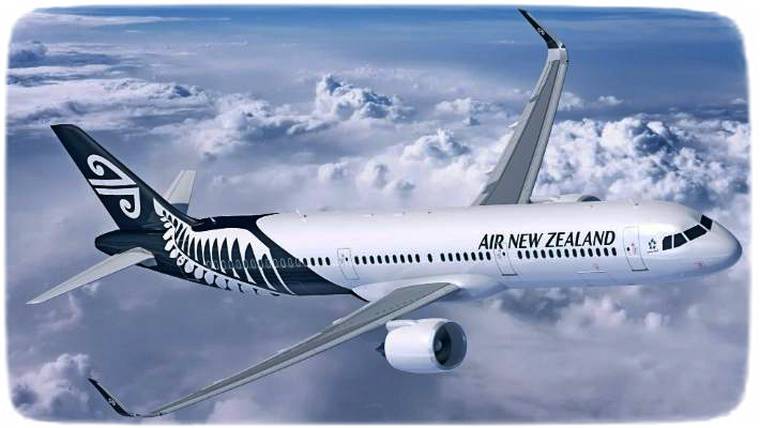 Air New Zealand's Chief Customer and Sales Officer Leanne Geraghty says the airline will upgrade more than 350 flights to larger aircraft during December due to better-than-expected pre-Christmas and business travel demand.
"We want to make sure Kiwis can get to where they need to be in this busy Christmas period, so we'll be progressively adding around 16,000 new seats for travel in December. This will see around 80 percent of Auckland-Wellington services and around 25 percent of Auckland-Christchurch services operated by our new and larger A321 aircraft with 214 seats compared to the A320's 171. Customers will also get the bonus of inflight entertainment on these flights.
"As always, we recommend getting in early to take advantage of our lowest fares. Naturally, demand is higher for travel at certain times of the day, for example first thing in the morning. By flying at different times of the day, customers will find more fare options available.
"Demand in a post-COVID world has been far more variable than pre-COVID, with bookings often being made very late and flights selling out. We've been adding capacity wherever possible which makes more seats available at lower fares. In November, we added more than 26,000 seats to the network for travel in the same month, either by adding new flights or deploying larger aircraft on existing routes.
"We are doing what we can to keep Kiwis connected and have so far sold more than 550,000 seats for under $100 for travel between December and February."
ETIHAD AIRWAYS JOINS THE DIGITAL AVIATION RESEARCH AND TECHNOLOGY CENTRE (DARTEC) CONSORTIUM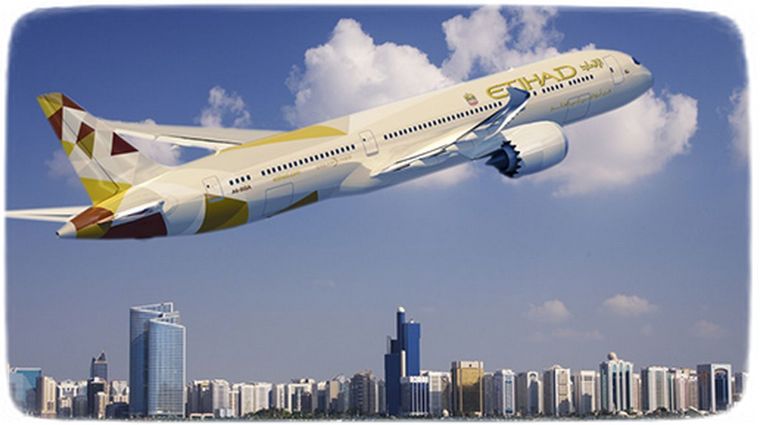 Etihad Airways, the national airline of the United Arab Emirates, has joined the £65 million Digital Aviation Research and Technology Centre (DARTeC) consortium, due to open next year at Cranfield University in the UK.
As the first airline to join the DARTeC consortium and a leading industry innovator, Etihad's expertise across the fundamental fields of sustainability, operational efficiency, safety and improved passenger experience will lend valuable insight and real-world operational capability to the DARTeC initiative.
Specific topics Etihad and DARTeC will collaborate on include; reducing aircraft emissions both in the air and on the ground; creating safe, secure and efficient airspace; better understanding of whole-life sustainability impacts of aircraft; enhancing the passenger experience and increasing the reliability and availability of aircraft.
Researchers attached to DARTeC are already working with industry on projects to reimagine what airports and airlines look like post-Covid-19 and driving forward innovations in digital airspace and airport infrastructure that will help the UK reach its target of net zero carbon emissions.
DARTeC aims to address some of the main research challenges facing the aviation industry, including: - the integration of drones into civilian airspace; increasing the efficiency of airports through technological advances; creating safe, secure shared airspace through secure data communication infrastructures and increasing the reliability and availability of aircraft utilising self-sensing/aware and self-healing/repair technologies.
Game-changing technologies such as the first operational digital air traffic control tower in the UK and next-generation radar technologies on the University's licensed airport create a unique research and development environment.
Etihad Airways joins Aveillant, Blue Bear Systems Research, Boeing, BOXARR, the Connected Places Catapult, Cranfield University, Inmarsat, the International Air Transport Association (IATA), the IVHM Centre, Saab, the Satellite Applications Catapult and Thales in the consortium which has also received co-investment support from Research England.
ALITALIA, FROM DECEMBER 8 COVID-TESTED FLIGHTS TO AND FROM NEW YORK WITHOUT OBLIGATION TO QUARANTINE UPON ENTRY INTO ITALY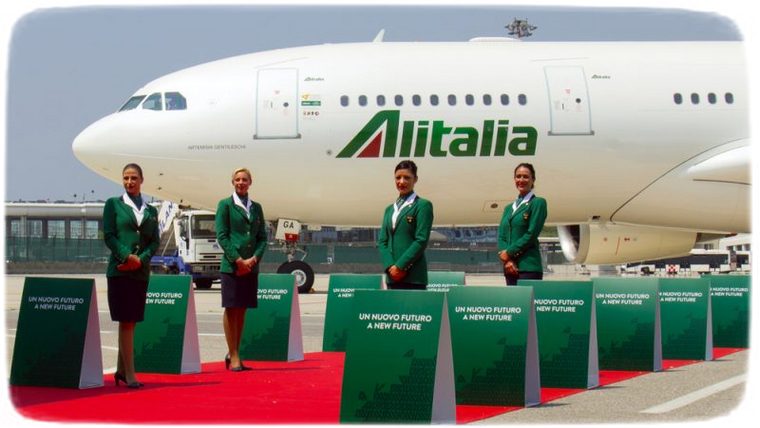 Alitalia and Airports of Rome have announced that, as of Tuesday December 8, all passengers traveling on one of the three weekly flights from and to New York must present a certification proving the negativity to Covid 19, carried out within 48 hours prior to the flight, or perform the antigen test directly at the airport before embarking. For those departing from the United States, upon arrival at Fiumicino they will be asked to perform a new antigen test; a double check that will exempt passengers from the quarantine obligation upon entry into Italy.
Also, for these Covid-tested flights, passengers it will always be required to wear a protective surgical mask and to have a number of spare parts adequate for the duration of the trip, to replace them every 4 hours. In addition, before boarding, the completion of a self-certification certifying not to have had close contact with people affected by Covid-19 is required.
The initiative responds to the needs of passengers who, in a recent market survey, expressed a growing interest in adopting these measures with increasing flight hours. Furthermore, this experimental phase will aim to evaluate the effectiveness and functionality of the new travel mode, with the aim of making it more widely available in view of the upcoming Summer 2021 season.
The new travel protocol is governed by the ordinance of 23 November of the Italian Minister of Health, issued in agreement with the Italian Minister of Infrastructure and Transport and the Minister of Foreign Affairs and International Cooperation. The government measure will be in force, unless extended, until February 15, 2021. The restrictions on entry into the United States provided for by the provisions of the American administration remain valid.
With this initiative Alitalia and Aeroporti di Roma extend the Covid-tested flight option, successfully launched last September 16, on two daily domestic flights Rome-Milan and confirm the commitment undertaken, from the earliest stages of the pandemic, to implement measures to prevent and protect the health of passengers and operators.
All Alitalia aircraft are sanitized daily with highly sanitizing products and, thanks to HEPA filters and vertical circulation, the air on board is renewed every three minutes and 99.7 pure, as in a sterile room, confirming that air travel remains the safest way to travel. In addition, the Leonardo da Vinci International Airport is at the forefront for high security standards achieved and is considered one of the safest airports in the world, so much so that it has obtained from Skytrax the maximum rating of 5 starts on anti-Covid health protocols, the ACI Airport Health Accreditation and has just been chosen for the third consecutive year by ACI Europe as the best airport in Europe precisely because of the virus containment measures.
EMIRATES TAKES DUBAI IS OPEN MESSAGE TO THE WORLD WITH MULTI-MILLION-DOLLAR CAMPAIGN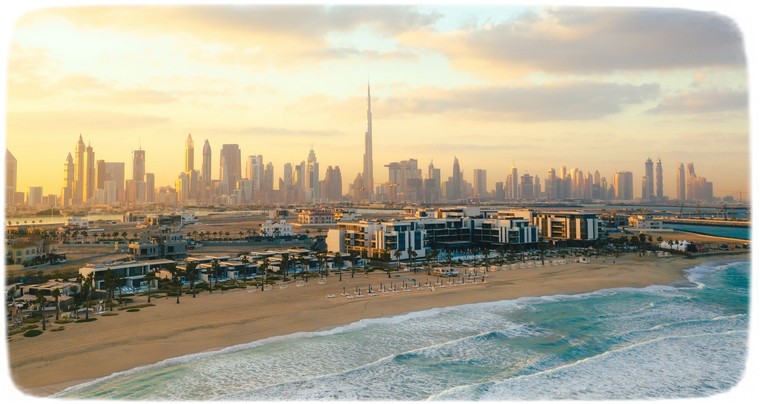 Dubai is open for business and tourism and Emirates wants the world to know it. Throughout the winter travel season, the airline will run a multi-million-dollar global campaign to promote Destination Dubai, including advertising spots and key partnerships to provide travellers with extra value.
Emirates' multi-channel advertising campaign, which showcases Dubai's diverse attractions to those seeking a winter getaway, will initially launch in the UK and key European markets on television, online and social media channels.
The airline has also partnered with Dubai's Department of Tourism and Commerce Marketing (Dubai Tourism) on a promotion to offer complimentary stays at the JW Marriott Marquis to all Emirates customers visiting Dubai from 6 December until 28 February 2021.
Courtesy of Dubai Tourism and Emirates, the airline's Economy Class passengers will receive a free night's stay, while passengers flying First or Business Class can enjoy two complimentary nights' stay at the modern JW Marriott Marquis, which is conveniently located near attractions like the Dubai Mall, Burj Khalifa and the Dubai Opera.
His Excellency Helal Saeed Almarri, Director General, Dubai's Department of Tourism and Commerce Marketing (Dubai Tourism) said: "The remarkable vision and leadership of His Highness Sheikh Mohammed bin Rashid Al Maktoum, Vice President and Prime Minister of UAE, and Ruler of Dubai, have been a huge source of inspiration to us all, leading to the decisive and efficient management of the pandemic and ultimately paving the way for the reopening of the city to tourists in July. Since then, Dubai has seen a steady increase in visitors, underpinned by comprehensive measures to safeguard the wellbeing of our guests. Going into 2021, Dubai will continue to strengthen its offering for business and leisure visitors with the launch of new facilities and attractions, as well as the return of world-class conferences, events and festivals including the iconic Dubai Shopping Festival and the first ever World Expo to be held in this region. We are pleased to work closely with our strategic partner Emirates on its latest global campaign, as we look forward to welcoming international travellers to make Dubai their destination of choice this winter."
Adnan Kazim, Emirates' Chief Commercial Officer said: "Dubai remains one of the most attractive global destinations and we see strong interest and steady growth in bookings to Dubai from across our network and particularly from Europe. With our latest campaign, we aim to reignite the magic of travel and put Dubai foremost in the minds of people around the world seeking a winter getaway."
The airline will also create bespoke pages on emirates.com for its campaign, so travellers can easily find the latest information on travel to Dubai, including entry requirements and how they can continue to enjoy indoor and outdoor experiences in Dubai with health and safety protocols in place.
Emirates continues to lead the industry when it comes to providing customers with travel support and assurance. In addition to bio-safety measures at every step of the travel journey, Emirates is the first and only airline to offer all its customers multi-risk travel insurance and COVID-19 medical cover, free of cost.
RYANAIR ANNOUNCES NEW BASE AT VENICE TREVISO, 2 BASED AIRCRAFT, $200M INVESTMENT AND 18 NEW ROUTES



Ryanair, Italy's No.1 airline, launched its new base at Venice Treviso, which will open on the 30th March 2021, with 2 based aircraft - an investment of $200m - and 45 routes connecting Venice Treviso both domestically & internationally to over 20 countries across Europe.
Ryanair will deliver increased connectivity with the Veneto region across its 3 airports of Venice Marco Polo, Verona and Venice Treviso, with 60 routes in total, that will deliver over 3m customers p.a. and support over 2,000 jobs.
Ryanair's CEO, Eddie Wilson said: "We are delighted to launch our 15th Italian base which represents a $200 million investment at Ryanair's Venice Treviso Airport. We have a strong affiliation to Venice Treviso, since Ryanair's first ever flight to Italy in 1998 was from London Stansted to Venice Treviso. Italy is one of Ryanair's biggest markets and we want to continue to support the economic recovery as well as regional & international connectivity across the country. We are delighted to conclude this long-term investment with SAVE Group in developing connections to the Veneto Region based on efficient operations and competitive airport charges, paving the way for traffic growth and new routes at Ryanair's 15th Italian base."
THE HOTTEST TICKET IN TOWN: VIRGIN ATLANTIC BIDS FAREWELL TO ITS ICONIC BOEING 747 WITH POP UP DINING EXPERIENCE ON BOARD



As the airline's fleet of jumbos are retired to make way for a younger, more sustainable fleet of A350-1000s and B787-9s, Virgin Atlantic allowed fans one final fix inside the Queen of the Skies. Hosted at the airline's Heathrow hangar on 12th December, fans experienced a full aircraft tour, where they delved below deck to explore areas of the plane the public rarely saw, and enjoyed a sumptuous three course on-board meal. Proceeds from ticket sales were donated to The Trussell Trust.
Virgin Atlantic pilots, cabin crew and engineers who have worked on the 747 were present to provide first-hand accounts and anecdotes on what life was like on-board the famous jumbo jet. In what's set to be the gift of a lifetime for plane buffs, guests enjoyed a three hour all-encompassing 747 experience , where they;
Sipped champagne on the aircraft's upper deck, fondly known as 'the bubble.'
Savoured a luxurious, three course a-la-carte meal, inspired by Virgin Atlantic's on-board cuisine, from the comfort of their own Upper Class suite.
Heard first-hand what life was like at the controls of the queen of the skies from the airline's pilots, including Yvonne Kershaw, the first female pilot to Captain the 747.
Took a hidden tour to the parts of the aircraft the public very seldom saw. Visited where the cabin crew and pilots slept, delved into in aircraft's underbelly, explored the cargo hold and took a seat in the cockpit.
Had their photo taken in one of the aircraft's iconic red engines, as a memento from the day.
As the airline moves forward to a more sustainable fleet, Virgin Atlantic's legion of 747s have now ceased operations in favour of cleaner, greener, twin engine aircraft, comprised of the Airbus A350-1000 and the Boeing 787-9 Dreamliner. Each of these new planes is on average 30% more fuel efficient than the four engine aircraft they replaced. This investment alongside improving operations has led to a 20% reduction in total aircraft emissions (2007-2019), and these latest changes will generate approximately another 10% improvement in fuel efficiency in our fleet overall compared to pre-Covid-19.
Boeing 747-400 G-VROY is estimated make its final departure from London Heathrow on the 16th December.
PLEASE GO TO
www.youtube.com/channel/UCCuRVZAGodT6sztTeXBGeMw
and subscribe to our YouTube channel