AIRLINK LAUNCHES NEW NON-STOP FLIGHTS BETWEEN CAPE TOWN AND HARARE


Airlink, the independent regional airline, will launch a convenient new non-stop service between Cape Town and Harare from 18 January 2021 - its latest in a series of new and resumed routes across its Southern African network.
It will satisfy demand for direct flights between the two cities and follows the lifting of travel restrictions that previously curtailed travel between the neighbouring countries while they both worked to successfully contain the spread of the Coronavirus.
"Airlink is excited to be launching this important new route, which will provide convenience to business and leisure travellers, saving them precious hours transferring via Johannesburg and also limiting their exposure to potential touch-points, which is a key consideration as we adjust our travelling habits during the COVID-19 pandemic. Airlink's unique service on the route will also support trade, commerce and tourism between the two cities and their respective markets at a time when it is desperately needed," said Airlink CEO, Rodger Foster.
Our north-bound flights will depart from Cape Town during the mid-morning, with the south-bound flight leaving Harare in the mid-afternoon. The schedule provides travellers with seamless connectivity with Airlink's full-service flights linking Cape Town with other South African destinations.
Airlink's great value for money Economy Class fares include a 20kg free economy class checked in luggage allowance plus a 15kg sporting equipment allowance. Onboard, our customers are treated to a complimentary light meal, refreshments, generous leg room and a choice of aisle or window seat (our flights do not have middle seats).

GEORGE BUSH INTERCONTINENTAL AIRPORT NAMED TSA'S 2020 AIRPORT OF THE YEAR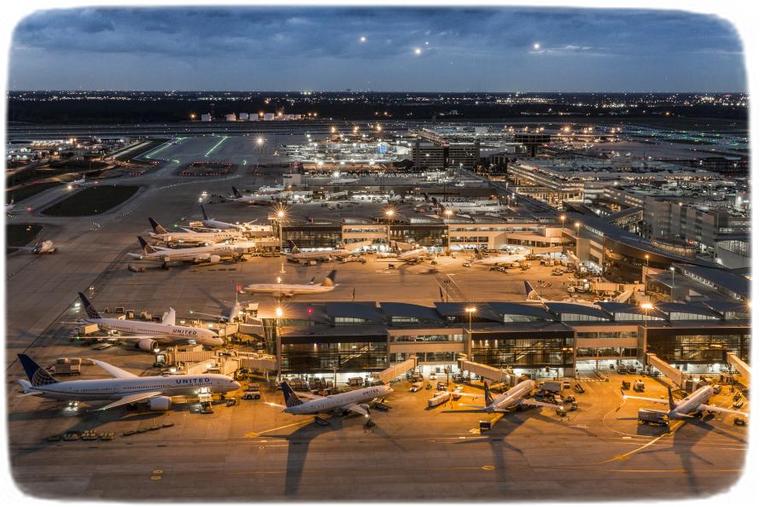 The Transportation Security Administration has named George Bush Intercontinental Airport (IAH), in Houston, as its 2020 Airport of the Year.
"The TSA team in Houston consists of more than 1100 employees from frontline TSA officers to inspectors, canine handlers, explosives experts, managers, program analysts and a host of others who work together every single day of the year to ensure that we protect the traveling public to ensure freedom of movement for people and commerce," said Juan Sanchez, TSA's Federal Security Director for IAH. "Our team comprised of TSA officers and others demonstrate their commitment daily through their hard work, professionalism and commitment."
Sanchez also emphasized the successful partnership that TSA has with the Houston Airport System, the City of Houston Police Department, the airlines and more than 800 federal, state and local stakeholder groups that comprise the more than 20,000 people who work at the airport, as being key to the success of TSA at the airport.
"We are honoured to be named TSA's 2020 Airport of the year," Houston Airports Director Mario Diaz said. "On behalf of the entire team at Bush Airport and the traveling public, I also congratulate the George Bush Intercontinental Airport TSA team for their invaluable commitment to safety and efficiency throughout this challenging year. We truly appreciate their unwavering dedication to their duties."
TSA selected IAH as Airport of the Year in 2019, making this the second consecutive year that IAH receives this recognition. The award recognizes the best of TSA with outstanding team achievements in key operations and mission support functions. The work will have resulted in measurable improvements, superior performance, notable innovation, and significant operational improvements in support of TSA's mission. Awardees demonstrate a clear commitment to improving workforce engagement and morale.
On the heels of a successful year in 2019, IAH continued its operational tempo in 2020, despite the COVID-19 environment. IAH leadership and staff, worked to preserve a safe and secure business environment for all airport employees and travelers. From the onset of fiscal year 2020, IAH leadership communicated a deliberate framework aligned to the TSA Strategy and Administrator's Intent. This organizational blueprint was later amended to meet the needs of staff and traveling public in
the COVID-19 operating environment. Consequently, IAH pursued multiple organizational themes that became deeply ensconced throughout 2020. Simply by focusing on our mission of protecting travelers and the nation's transportation system, IAH remained poised for continued resilience.

TUNISAIR TO ACQUIRE 5 A320NEOS AND RETIRE OLDER AIRCRAFT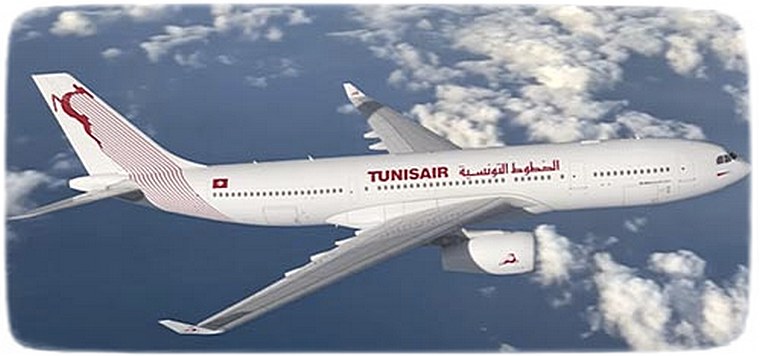 As part of its post-Corona-plan, Tunisair will go through a reorganization that will see cutting unprofitable routes, right size and modernize its fleet and consequently cutting staff as well. The goal is to be profitable again by 2024.
The airline is planning to retire all aircraft older than 20 years, which are three of their four A319s, eight of their fifteen A320s and all their seven B737-600s. At the same time Tunisair will lease or acquire five new A320neos, which are planned for delivery between 2021 and 2023 to bring in new blood to the fleet.

EUROPEAN AIR TRANSPORT COVID-19 IMPACTS AND RECOVERY TO BE WORSE THAN OTHER REGIONS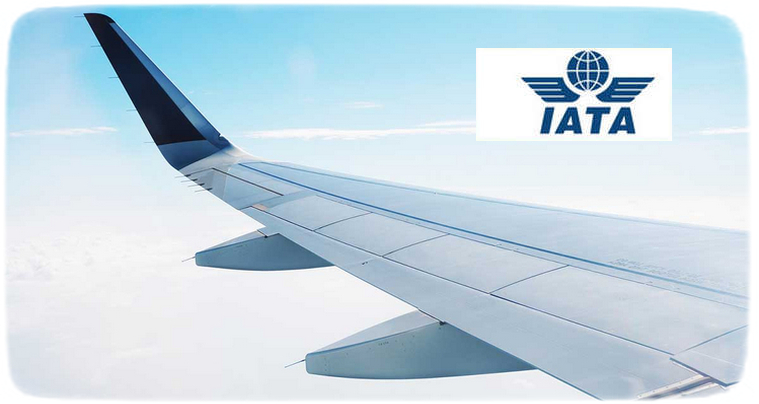 The International Air Transport Association (IATA) released new estimates for the impacts of COVID-19 on air transport and economies in Europe in 2020, indicating a further deterioration in revenues, job prospects and economic activity across the entire continent.
IATA's latest economic forecast reveals that in 2021 Europe is expected to be the worst-hit global region in terms of airline losses (-$11.9 billion) and EBIT margin (-9.5%). Passenger traffic (measured in revenue passenger km, RPK) is estimated to have fallen 70% this year, the worst performance of any region with the exceptions of Africa (-72%) and the Middle East (-73%). RPK growth next year is expected to be a weak 47.5%, trailing the comparable regions of Asia Pacific (50%) and North America (60.5%).
"Our projections for this year and next are little short of a disaster for European air transport. Border restrictions and quarantine measures have brought demand to a halt and the region has been affected even worse than most other parts of the world. There is optimism over a vaccine, but as our forecast for next year shows, this is unlikely to come in time to prevent hundreds of thousands more job losses in the industry unless governments take immediate action. The focus must remain on rapid testing of passengers so that quarantine can be eliminated, and borders safely opened," said Rafael Schvartzman, IATA's Regional Vice President for Europe.
An in-depth look at the national level impacts reveals that prospects for passenger numbers and industry revenues have declined across the board since the analysis in August. This inevitably feeds into greater numbers of jobs at risk and negative economic impacts. Across Europe as a whole more than seven million jobs have been lost or are at imminent risk due to the COVID-19 shutdown.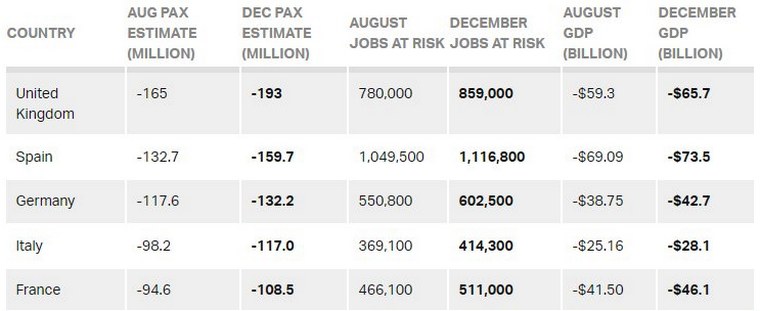 UNITED LAUNCHES VIRTUAL, ON DEMAND CUSTOMER SERVICE AT THE AIRPORT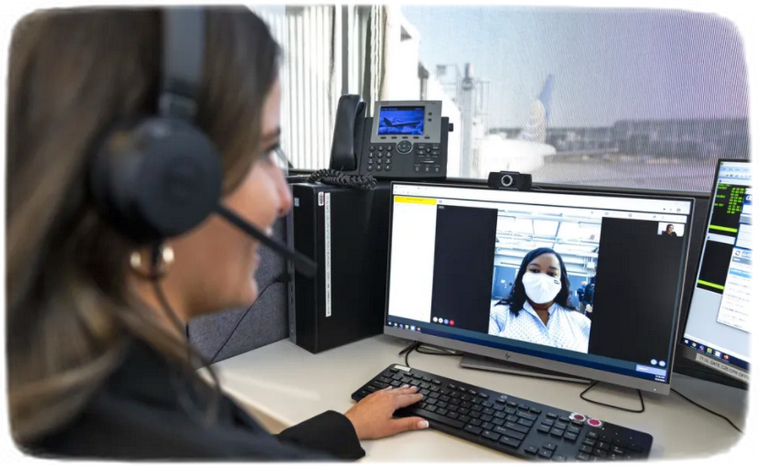 United passengers will soon have access to virtual, on demand customer service at the airline's hubs, giving people an easy, contact-free option to get real-time information and support. Customers can access "Agent on Demand" on any mobile device to call, text or video chat live with an agent and get answers on everything from seat assignments to boarding times. Agent on Demand is currently available at Chicago O'Hare and Houston's George Bush International Airports and is rolling out to United's hubs by end of year.
"We know how important it is for our customers to have more options for a contactless travel experience and this tool makes it easy to quickly receive personalized support directly from a live agent at the airport while maintaining social distancing," said Linda Jojo, United's Executive Vice President for Technology and Chief Digital Officer. "Agent on Demand allows customers to bypass waiting in line at the gate and seamlessly connect with customer service agents from their mobile device, ensuring they continue to receive the highest levels of service while also prioritizing their health and safety."
Here's how it works:
Customers can scan a QR code displayed on signage throughout United's hub airports, or access the platform through self-service kiosks at select gate areas at Chicago O'Hare and Denver International Airports. From there, customers will be connected to an agent by phone, chat or video, based on their preference. Customers can ask any question they would typically direct to a gate agent, including questions on seat assignments, upgrades, standby list, flight status, rebooking and more. Agent on Demand provides an extra level of convenience to customers, who can now easily connect with an agent while anywhere in the airport instead of waiting in a line at the gate. Additionally, translation functionality is integrated in the chat function allowing customers to communicate with agents in more than 100 languages. Customers can type in their preferred language and the messages will be automatically transcribed in English for the agents and in the selected language for the customer.
United was the first airline to debut this technology, which allows a variety of United agents to respond to inquiries, giving gate agents more time to provide caring service to customers, and complete other critical pre-departure tasks.
Agent on Demand is the latest of many new technologies the airline has introduced to create a safer and more seamless experience for customers. United recently redesigned its mobile app with new enhancements intended to make travel easier for people with visual disabilities, introduced text alerts for passengers on standby and upgrade lists to reduce person-to-person interaction, and debuted a new chat function to give customers a contactless option to receive immediate access to information about cleaning and safety procedures.
THREE NEW EMIRATES A380S TO BE PARTIALLY POWERED BY SUSTAINABLE AVIATION FUEL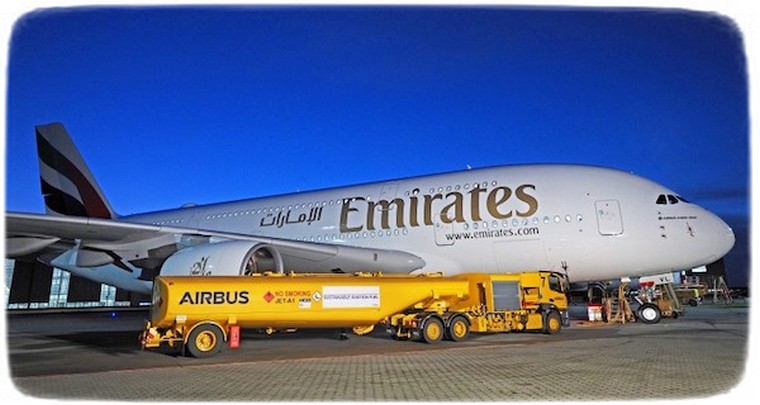 Emirates has welcomed MSN A6-EVL, its 116th A380 as the first of three A380s to join its fleet in 2020. The aircraft arrived in Dubai in the early hours of Saturday morning, powered by a blend of conventional jet fuel and sustainable aviation fuel. Emirates is scheduled to receive two more A380 aircraft later this month, one of which will feature its long-awaited signature Premium Economy product. Since its entry into the Emirates fleet 12 years ago, the A380 has been the airline's flagship and a customer favourite, captivating the imagination of travellers by providing an unmatched travel experience. Signature elements such as A380 Onboard Lounge and Shower Spa, continue to be talked about around the world.
The Emirates A380 experience remains highly sought after by customers, with many ensuring they book their travel on this aircraft to experience its spaciousness, quietness and comfort across every cabin. Emirates has recently reinstated its iconic products for customers to enjoy, balancing an elevated experience during the pandemic with measures that prioritise the health and wellbeing of passengers.
Sir Tim Clark, President of Emirates Airline said: "The A380 has been a success story for Emirates, and this is reflected in the strong customer interest wherever we've deployed the aircraft over the years. The A380 has helped us efficiently serve customer demand at slot constrained airports and also on trunk routes, supporting our long-haul hub operations. Importantly, with the space and technology on this aircraft, we've been able to introduce new concepts onboard that have transformed the flying experience for the better. We look forward to introducing our Premium Economy experience on which will make its debut on an A380 in the coming months, and we will continue to invest in our world-class A380 product experience. The A380 will remain our flagship for the next decade, and we will re-deploy it on more routes as travel demand returns."
The A380 currently flies to Cairo, Amman, Paris, London, Guangzhou, Manchester and Moscow and recently services have been ramped up to four daily A380s on London Heathrow and daily flights to Moscow. The double-decker is also demonstrating its versatility by being utilised as a 'mini-freighter' on select cargo charter operations to transport urgently required cargo across the Emirates network.
The delivery flight for the newest member of the Emirates fleet was powered by a blend of jet fuel and sustainable aviation fuel (SAF). This is the first time the airline is using sustainable aviation fuel to power an A380. The biofuel used for the flight was produced from used cooking oil in Finland.
RIGA AIRPORT - PASSENGER NUMBERS DROP, CARGO AND BUSINESS SECTORS ARE GROWING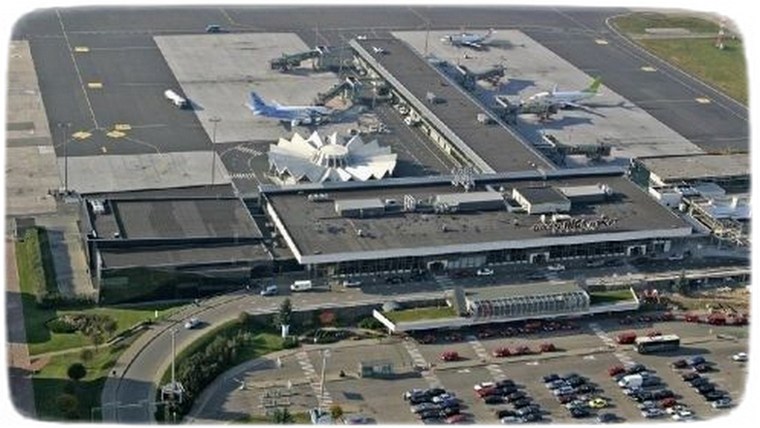 Operational data on the Airport performance show that in the 11 months of this year, the number of passengers at Riga Airport decreased by 73%, while cargo and business sector witnessed a significant growth.
1.9 million passengers were handled at Riga Airport between January and the end of November, which is by 72.9% less than in the corresponding period of the previous year, when the Airport served 7.2 million passengers in the first 11 months of the year. This November, the number of passengers at the Airport dropped by almost 91%, handling only 50 199 passengers, which is more than half a million passengers fewer than last November.
The number of flights served at Riga Airport decreased by almost 60% - 33.4 thousand flights were served at the Airport in the 11 months, which is by 58.4% less than in the corresponding period of the previous year. In November, 1903 aircraft took off and landed at the Airport, which is a reduction of 70.1% as compared to the eleventh month of last year.
Regular passenger carriage witnessed the largest decline - of 66.9%; in turn, Riga Airport is expanding its operations with cargo carriers and business aviation. The number of cargo flights in the 11 months of this year has increased by almost 43%, whereas in November, as compared to the previous November, even by more than 95%. However, the total volume of cargo handled at the Airport has decreased by 16.8% as compared to last year, since with the decrease in scheduled passenger traffic, the volume of cargo transported on these flights has also decreased, and until now it formed a significant part of air cargo handled at Riga Airport.
The number of other flights handled at Riga Airport has also increased, consisting mainly of business aviation, military and technical flights performed by aircraft that use the maintenance facilities offered by the companies operating at Riga Airport. In the 11 months, 6 195 such flights took place at Riga Airport, which is 79.1% more than last year.
The national airline airBaltic, which is the largest passenger carrier at Riga Airport carried 88.2% of the total number of passengers in the first 11 months of the year. The Irish low-cost carrier Ryanair served 17% of passengers at Riga Airport, followed by the German carrier Lufthansa, which carried 3.2% of all passengers.
GULF AIR, EL AL AIRLINES SIGN MOU DURING AN OFFICIAL VISIT FROM BAHRAIN TO ISRAEL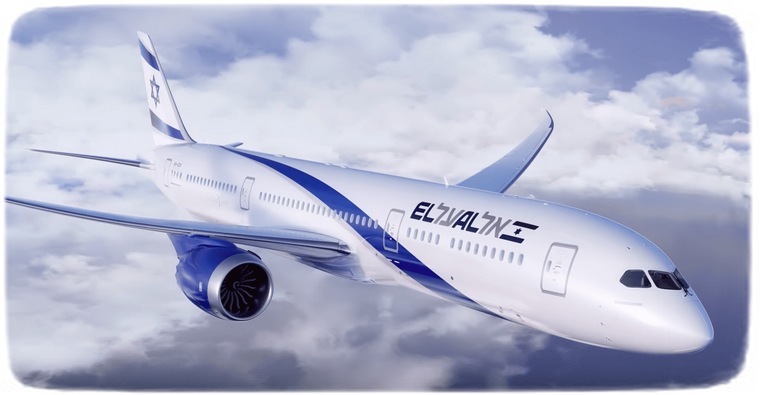 Gulf Air and EL AL Airlines are set to embark on a historic collaboration following the signing of an MOU during an official visit from Bahrain to Israel.
The MOU was signed at the Hilton Tel Aviv by the Chairman of Gulf Air's Board of Directors Zayed R. Alzayani and the chairman of EL AL Airlines' Board of Directors David Brodet.
Alzayani also announced at the ceremony the launch of Gulf Air's direct flights go Tel Aviv starting from, 7 January 2021 - subject to government approvals - with 2 weekly flights.
Alzayani said, "We are delighted to announce the launch of our Bahrain - Tel Aviv route as part of the historic initiation of Bahraini - Israeli relations. As the national carrier of the Kingdom of Bahrain; we take great pride in supporting our leadership and Kingdom in their role of preserving peace and prosperity in the region. We hope this is merely the beginning of developing further aviation opportunities and look forward to work with our friends and colleagues at EL AL and support each other to achieve bigger goals. We trust this new route will promote traffic providing commercial and social gains for both countries, while paving the path for numerous connections to the rest of our networks via the two destinations".
Brodet added: "The opportunity to explore a potential cooperation with Gulf Air is a direct result of the changes taking place in the region. We at EL AL look forward to seeing how we can offer our passengers new and exciting options - it goes well beyond just the flights but with expanding in the areas of cargo, maintenance and travel technology with EL AL's Cockpit innovation hub."
AIRBALTIC TO OFFER OVER 2 500 FLIGHTS DURING DECEMBER AND JANUARY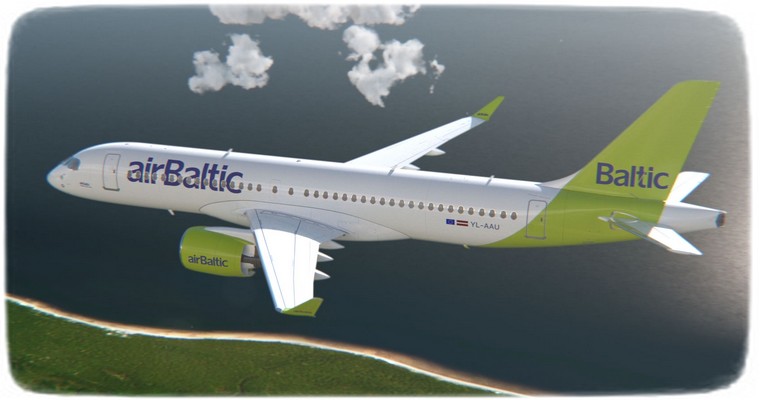 During December 2020 and January 2021, airBaltic is planning to perform over 2 500 flights on over 45 routes from all three Baltic countries. In December, the most popular destinations are Amsterdam, Oslo and London.
Martin Gauss, Chief Executive Officer of airBaltic: "The safety and health of our employees and passengers has stood and will stand above all. We are adjusting to the situation and offering our customers, who need to travel, a safe and reliable service. We are here to ensure the basic connectivity between the Baltic states and the world also this winter season."
airBaltic data suggest that demand for flights during the upcoming holidays has, similarly to other years, significantly increased. Still, if compared to last year, the total number of passengers carried will be lower, as, due to restrictions, overall demand for leisure travel is very small, and most passengers today travel for work or visiting family.
Due to the increased demand, airBaltic has scheduled additional flights to Oslo from both Riga and Vilnius throughout December.
The safety and health of passengers is airBaltic's top priority. The airline is in close cooperation with the authorities to monitor the situation and is flexible to adjust the flight schedule if needed. Passengers are strongly suggested to check the travel regulations and airport restrictions on the official websites or with local embassies before travelling. Regulations are changing rapidly and vary per country, therefore always make sure you have the latest information to have a smooth journey.
CHINA AIRLINES TAKES DELIVERY OF FIRST BOEING 777 FREIGHTER



China Airlines today unveiled the first of six Boeing 777 Freighters, officially becoming the 20th operator of the world's largest and longest-range twin-aisle freighter. The 777 Freighter joins the airline amid growing demand for dedicated freighters as operators grapple with the impacts from the COVID-19 pandemic.
"Air cargo demand has risen in light of the global pandemic and has played a critical role in maintaining profitability for our airline despite the downturn in passenger traffic," said China Airlines Chairman Hsieh Su-Chien. "The efficiency and capability of the 777 Freighter enables us to modernize our freighter fleet, while also allowing us to increase capacity and open into new markets. We look forward to delivering world-class service to our customers."
China Airlines aims to increase its cargo capacity by 15% in 2021 and is planning to launch the 777 Freighter on routes connecting Taipei with North America - a key market with strong demand and escalating yields. An operator of all-Boeing freighter fleet, China Airlines debuted its new 777 Freighter during a ceremony in Taipei to mark the carrier's 61st anniversary. The airline is set to take five more 777 Freighters as part of an order announced at the 2019 Paris Air Show.
The 777 Freighter is the world's largest, longest range and most capable twin-engine freighter. The airplane has a range of 9,200 km (4,970 nautical miles) and can carry a maximum payload of 102,010 kg (224,900 lbs). The airplane will allow China Airlines to make fewer stops and reduce associated landing fees on long-haul routes, resulting in the lowest trip cost of any large freighter.
The 747 and 777 freighters, both of which make up China Airlines' world-class freighter fleet, are capable of carrying tall and outsized cargo loads on 3-meter (10-foot) tall pallets. This common main-deck pallet height capability enables interchangeable pallets, adding to the versatility of both models.
"With the global air cargo fleet expected to grow by more than 60% over the next 20 years, the unmatched efficiency of the 777 Freighter will significantly boost China Airlines' air cargo capabilities and enable them to scale their world-class cargo operations," said Ihssane Mounir, senior vice president of Commercial Sales and Marketing for Boeing. "We are honored to strengthen our partnership with China Airlines as they continue to build one of the world's most dynamic freighter fleets."
In addition to commercial airplanes, Boeing provides China Airlines with total life cycle support services to streamline parts provisioning and flight and maintenance operations. The entire China Airlines fleet uses Jeppesen FliteDeck Pro, which provides access to digital navigation charts and interactive maps to optimize performance and enhance situational awareness.
China Airlines also recently signed an agreement for Airplane Health Management (AHM), which tracks real-time airplane information, providing data and decision support tools that allow technicians to quickly and correctly resolve maintenance issues. This allows airlines to take proactive actions based on AHM-generated alerts, reducing disruptions to operations and the costs associated with unscheduled maintenance. With the agreement, China Airlines joins more than 100 global customers using the AHM solution.
JETBLUE'S FIRST A220 "HOPS" TO THE SKY FOR THE FIRST TIME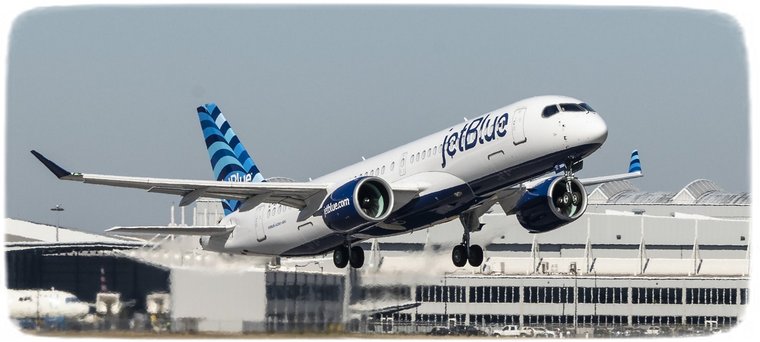 The first Airbus A220-300 for JetBlue Airways has completed its inaugural test flight from the Mobile Aeroplex at Brookley in Mobile, Alabama. The aircraft performed its test sequences and landed safely at 5:22 p.m. The first of 70 A220 aircraft for JetBlue is scheduled to be delivered to the New York-based airline before year end.
The airline's first A220 aircraft debuted this fall featuring a brand-new tailfin livery called "Hops", designed by JetBlue. The aircraft will be outfitted with a modern single-class cabin configuration and carry passengers on many short trips together as part of a larger journey, commonly referred to as "hopping."
The A220 aircraft's combined range and seating capacity add flexibility to JetBlue's network strategy, including the possibility to schedule the aircraft on transcontinental flights. The A220 aircraft's unequaled economics also open new route possibilities that were not feasible with previous generation aircraft.
JetBlue increased its A220 order to 70 aircraft during the 2019 Paris Le Bourget airshow, only six months after announcing an initial order for 60 aircraft in January 2019.
JetBlue's selection of the A220 aircraft in addition to its growing A320 Family fleet demonstrates how complementary these two single-aisle aircraft are working together to provide airlines with increased network flexibility as well as a seamless passenger experience across both platforms.
Benefitting from the latest technologies, the A220 is the quietest, cleanest and most eco-friendly aircraft in its category. Featuring a 50% reduced noise footprint and 25% lower fuel burn per seat compared to previous generation aircraft, plus 50% lower NOx emissions than industry standards, the A220 is a great aircraft for urban operations.
Around 130 A220s are in service at seven operators in Asia, the Americas, Europe, and Africa, expanding the global footprint of Airbus' latest family member.
DELTA DELIVERS COVID-19 VACCINE SHIPMENTS AS PART OF GLOBAL EFFORT TO BEAT PANDEMIC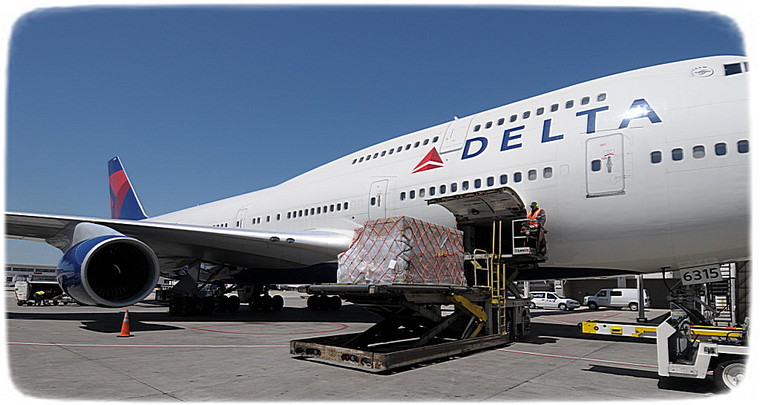 Delta people have been on the front lines of the global pandemic since the very beginning by providing essential travel. Now, our people are on the front lines supporting COVID-19 vaccine shipments - most recently from Detroit to Atlanta and San Francisco - following successful shipments of test vaccines earlier this year.
These critical vaccines are being shipped with the highest priority on Delta aircraft, with the entire journey monitored in Delta's unique Vaccine Watch Tower that enables full end-to-end visibility for all vaccine shipments. With 24/7 centralized monitoring and customer reporting, the Tower works closely with Flight Operations to ensure the safe and secure transportation of the vaccines at the required temperature.
"Within three hours of being engaged, Delta Cargo had the vaccines in hand and on their way. Our successful COVID-19 vaccine shipments this week prove what we've known for a long time: that we're ready and able to take on more in the all-hands-on-deck domestic and global distribution effort of this life-saving vaccine," said Rob Walpole, Vice President - Delta Cargo. "Our vaccine task force, which was created months ago to understand the shipping requirements and work with healthcare and pharmaceutical experts, has built scalable critical shipment capabilities to support this effort."
Delta's extensive experience in shipping vaccines involves years of building an operation validated by Pharma industry standards and includes being the first U.S. passenger airline to receive IATA's Centre of Excellence for Independent Validators Pharma Logistics Certification at our Atlanta hub and headquarters. Even before the COVID-19 pandemic, Delta offered four tailored pharmaceutical shipping options that meet specific temperature requirements for vaccines - ensuring integrity through the entire journey.
With large warehouses and cooler facilities in Atlanta, Detroit, Los Angeles, New York-JFK and Seattle, as well as a network of 49 certified Pharma airports across the globe, Delta has the necessary infrastructure in place to support COVID-19 vaccine shipments. In addition to robust domestic shipment capabilities to support rapid distribution within the U.S., Delta has a broad and nimble global distribution network in coordination with strong airline partners - providing worldwide reach with stop-gap reliability and greater ability to warehouse and ship vaccines from more global hubs.
Delta Cargo launched a Cargo Charter operation in March to provide safe and reliable transportation of goods around the globe by working primarily with Delta's established world-leading logistics partners. Delta dispatched idled aircraft on cargo-only flights to transport millions of pounds of supplies quickly and safely. Delta has operated over 1,800 cargo charter flights since February and is now averaging 30 cargo-only flights globally each week, carrying medical and PPE equipment, pharmaceuticals, U.S. mail, home office supplies and food.
PLEASE GO TO
www.youtube.com/channel/UCCuRVZAGodT6sztTeXBGeMw
and subscribe to our YouTube channel