Compiled by Willie Bodenstein




ASN ACCIDENT STATISTICS HIGHLIGHT NEED FOR MORE WORK ON RUNWAY EXCURSIONS, CONFLICT ZONES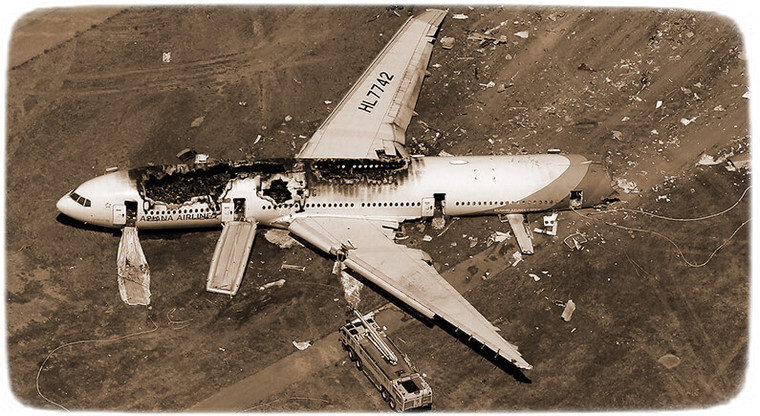 The international airline industry in 2020 suffered eight fatal accidents resulting in 314 fatalities, both of which are below the industry's five-year average, according to statistics released today by the Aviation Safety Network (ASN). Included in the 2020 totals are two events in which airliners were inadvertently shot down, killing 182 passengers and crew.
Eight fatal accidents are the fewest on record for a full year. The safest year in aviation history was 2017 with 10 fatal accidents and 44 lives lost.
The global COVID-19 pandemic had a severe impact on the aviation industry in 2020, causing a significant drop in the number of flights operated. Industry studies suggest that worldwide air traffic in 2020 was about half of that in 2019. Just over 19 million flights were operated last year, which is about the same number as were flown in 1999, when ASN registered 43 fatal accidents resulting in 689 fatalities.
Major improvements have been made in aviation safety over the past 20 years, but significant challenges remain and two of those were underscored in 2020: approach and landing accidents and commercial flights over conflict zones.
Runway excursion accidents in Turkey and India resulted in 23 fatalities.
"These two runway excursion accidents highlight the fact that much still needs to be done to prevent overruns and to make sure runway environments follow International Civil Aviation Organization (ICAO) recommendations," said ASN CEO Harro Ranter.
"International aviation provides critical economic and social connectivity, but the global nature of aviation can put it at risk when flights overfly conflict zones," said Foundation President and CEO Dr. Hassan Shahidi. "All countries must adhere to established ICAO guidance on aircraft flying through conflict zones. It is the responsibility of the state to provide timely risk information to airlines during military conflict and to close its airspace if necessary."
The ASN statistics are based on all worldwide fatal commercial aircraft accidents (passenger and cargo flights) involving civil aircraft of which the basic model has been certified for carrying 14 or more passengers.
The Aviation Safety Network is an independent organisation located in the Netherlands. Founded in 1996, its goal is to provide everyone with a professional interest in aviation with up-to-date, complete and reliable authoritative information on airliner accidents and safety issues. ASN is an exclusive service of Flight Safety Foundation. The figures have been compiled using the airliner accident database of the Aviation Safety Network, the internet leader in aviation safety information. The Aviation Safety Network uses information from authoritative and official sources.

CONGO AIRWAYS ORDERS TWO E195-E2



Just six months after their first E2 order, Congo Airways has placed a firm order for two E195-E2 jets. This is in addition to their existing two aircraft order for the smaller E190-E2. The four aircraft deal has a total value of USD 272 million at current list prices. This new firm order will be included in Embraer's 2020 fourth quarter backlog.
Desire Bantu, CEO of Congo Airways said, "We see an opportunity in our market and the crisis we are all facing for Congo Airways to emerge stronger - which is why we are not waiting to place this further order. These new jets will allow us to extend our passenger and cargo operations regionally to high demand destinations such as Cape Town, Johannesburg, and Abidjan. As we prepare for future success, we will have the flexibility and the right sized, most efficient aircraft, to serve our customers as the market returns."
"Africa has for too long been thought of as a market of mostly low frequencies and long thin routes. As airlines start ramp up their operations, the E2 family of aircraft is perfectly positioned to right size routes previously operated by narrow bodies, while keeping frequencies and adjusting capacity to new levels," said Cesar Pereira, vice president of Europe, Middle East and Africa, Embraer Commercial Aviation. "Congo Airways will benefit from the flexibility provided by the common cockpit on the E2 jet family meaning their flight crews can transition seamlessly between variants."
The E195-E2 will be configured in a dual class 120 seat layout, 12 in business, 108 in economy. An additional 25% capacity when compared to the 96-seat configuration chosen by Congo Airways for their E190-E2s. The E2 deliveries are expected to begin in 2022 with Embraer and Congo Airways continuing to review the potential to anticipate the beginning of the deliveries. There are currently 206 Embraer aircraft operating in Africa with 56 airlines in 29 countries.

IATA-PASSENGER DEMAND RECOVERY GRINDS TO A HALT IN NOVEMBER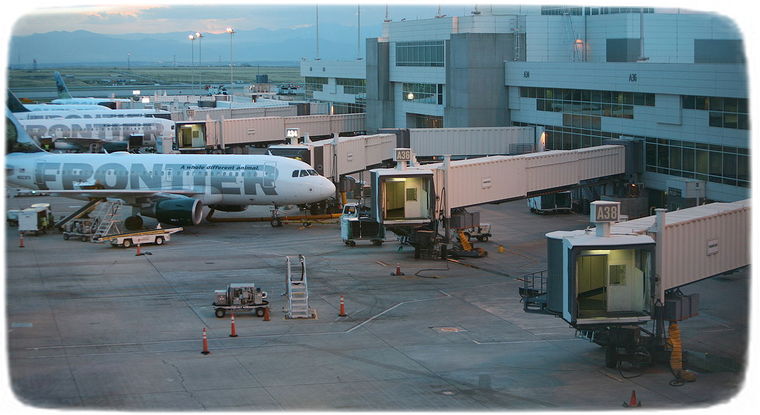 The International Air Transport Association (IATA) announced that the recovery in passenger demand, which had been slowing since the Northern hemisphere's summer travel season, came to a halt in November 2020.
Total demand (measured in revenue passenger kilometers or RPKs) was down 70.3% compared to November 2019, virtually unchanged from the 70.6% year-to-year decline recorded in October. November capacity was 58.6% below previous year levels and load factor fell 23.0 percentage points to 58.0%, which was a record low for the month.
International passenger demand in November was 88.3% below November 2019, slightly worse than the 87.6% year-to-year decline recorded in October. Capacity fell 77.4% below previous year levels, and load factor dropped 38.7 percentage points to 41.5%. Europe was the main driver of the weakness as new lockdowns weighed on travel demand.
Recovery in domestic demand, which had been the relative bright spot, also stalled, with November domestic traffic down 41.0% compared to the prior year (it stood at 41.1% below the previous year's level in October). Capacity was 27.1% down on 2019 levels and the load factor dropped 15.7 percentage points to 66.6%.
"The already tepid recovery in air travel demand came to a full stop in November. That's because governments responded to new outbreaks with even more severe travel restrictions and quarantine measures. This is clearly inefficient. Such measures increase hardship for millions. Vaccines offer the long-term solution. In the meantime, testing is the best way that we see to stop the spread of the virus and start the economic recovery. How much more anguish do people need to go through-job losses, mental stress-before governments will understand that?" said Alexandre de Juniac, IATA's Director General and CEO.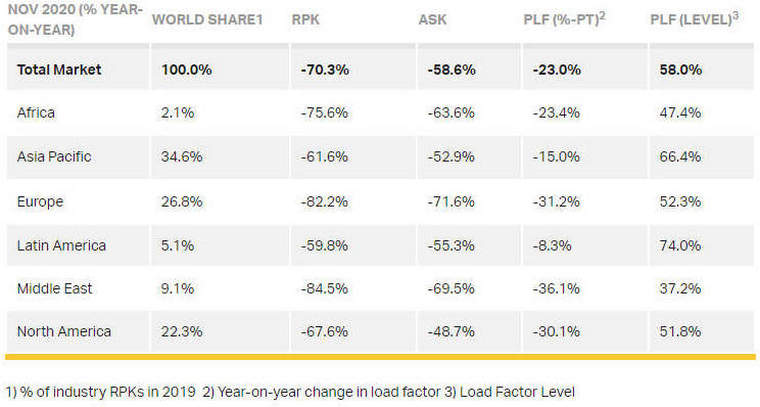 1) % of industry RPKs in 2019 2) Year-on-year change in load factor 3) Load Factor Level
International Passenger Markets
Asia-Pacific airlines' November traffic plunged 95.0% compared to the year-ago period, which was barely changed from the 95.3% decline in October. The region continued to suffer from the steepest traffic declines for a fifth consecutive month. Capacity dropped 87.4% and load factor sank 48.4 percentage points to 31.6%, the lowest among regions.
European carriers saw an 87.0% decline in traffic in November versus a year ago, worsened from an 83% decline in October. Capacity withered 76.5% and load factor fell by 37.4 percentage points to 46.6%.
Middle Eastern airlines' demand plummeted 86.0% in November year-to-year, which was improved from an 86.9% demand drop in October. Capacity fell 71.0%, and load factor declined 37.9 percentage points to 35.3%.
North American carriers had an 83.0% traffic drop in November, versus an 87.8% decline in October. Capacity dived 66.1%, and load factor dropped 40.5 percentage points to 40.8%.
Latin American airlines experienced a 78.6% demand drop in November, compared to the same month last year, improved from an 86.1% decline in October year-to-year. This was the strongest improvement of any region. Routes to/from Central America were the most resilient as governments reduced travel restrictions-especially quarantine requirements. November capacity was 72.0% down and load factor dropped 19.5 percentage points to 62.7%, highest by far among the regions, for a second consecutive month.
African airlines' traffic sank 76.7% in November, little changed from a 77.2% drop in October, but the best performance among the regions. Capacity contracted 63.7%, and load factor fell 25.2 percentage points to 45.2%.

Domestic Passenger Markets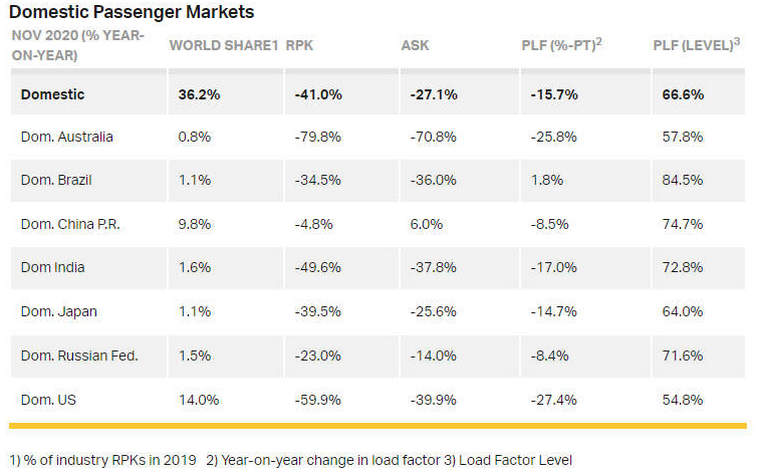 TURKMENISTAN AIRLINES TO ACQUIRE 2 A330-200P2F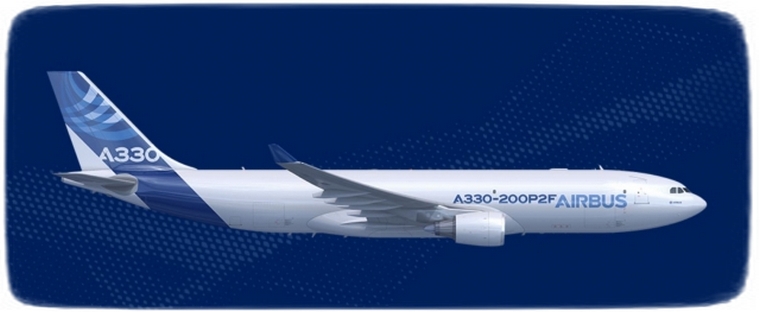 The President of Turkmenistan has signed a resolution, which authorises Turkmenistan Airlines to order two A330-200P2Fs (passenger-to-freighter) aircraft with Airbus. There were no delivery timelines specified in the resolution.
The duo marks the first Airbus-aircraft for Turkmenistan Airlines, which is mainly a Boeing-carrier, next to three Il-76s. It employs three B737-700s, eight B737-800s, four B757-200s and two B777-200LRs. Last year the company also announced it would order a single B777F, but this order hasn't been placed yet.
Airbus offers the P2F-version of the A330 to complement its new-built A330-200F and conversion is done by their Dresden-based subsidiary Elbe Flugzeugwerke.

AIRBUS ANNOUNCES 2020 ORDERS & DELIVERIES RECAP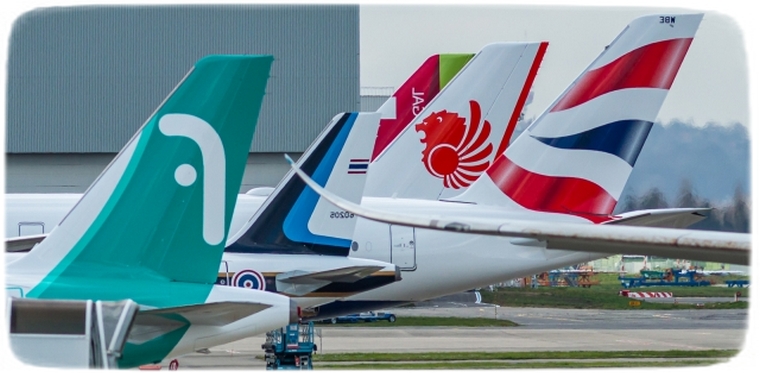 On 8 January, Airbus announced its annual recap of orders and deliveries. In the challenging year, the manufacturer managed to deliver 566 new planes and logged orders for 383 aircraft. After cancellations, the number of net orders for 2020 stands at 268. Airbus now has a backlog of 7,184 aircraft.
Compared to 2019, Airbus delivered 34% less aircraft. It managed to deliver ten A220-100s, 28 A220-300s, three A319s, three A320s, 253 A320neos, nine A321s, 178 A321neos, five A330-200s, one A330-300, three A330-800s, ten A330-900s, 45 A350-900s, fourteen A350-1000s and four A380s.
The manufacturer's breakdown of 383 new aircraft orders is six A220-100s, 58 A220-300s, 47 A319neos, 97 A320neos, 152 A320neos, one A330-200, one A330-800 and 21 A350-900s.
Cancelled were ten A220-100s, 24 A220-300s, 22 A320neos, eleven A321neos, 3 A330-200Fs, six A330-300s, seven A330-900s, 26 A350-900s and six A350-1000s. An interesting note with the cancellations is that Airbus doesn't have any A330-200Fs left on order. In total there are 38 A330-200Fs in service today.

MC-21-310 WITH RUSSIAN PD-14 ENGINES MAKES MAIDEN FLIGHT



Last month at Irkutsk Aviation Plant airfield, a branch of PJSC Irkut Corporation, the first flight of the MC-21-310 aircraft, equipped with new Russian PD-14 engines, took place.
"At the end of November, while visiting the Irkut Corporation plant, my colleagues and I inspected the preparation of the new MC-21. Then we discussed the first flight of the MC-21-310 with the new PD-14 engine scheduled by the end of the year. Today we see the result of consistent state policy in the development of high-tech industries. We have formed a new generation of designers and production workers - and now we are seeing the fruits of the labour of tens of thousands of people who worked at the enterprises of the aircraft engine-building industry in order for this flight to take place", commented the Russian Minister of Industry and Trade Denis Manturov.
The plane was piloted by a crew consisting of test pilots Vasily Sevastyanov, Andrey Voropaev and test engineer Alexander Soloviev. The flight task involved checking the operating modes of the engine, the stability and controllability of the aircraft, as well as the functioning of its systems.
"This flight is the result of the unification of two major programs of the civil aircraft industry in Russia - the MC-21 aircraft and the PD-14 engine. Through the efforts of scientists, designers and engineers a new generation airliner is being created which returns our country to the top league of world aviation", said Sergey Chemezov, General Director of Rostec State Corporation.
The flight duration was 1 hour 25 minutes.
AIRBALTIC - THE FIRST AIRLINE TO RECEIVE 5-STAR SKYTRAX COVID-19 SAFETY RATING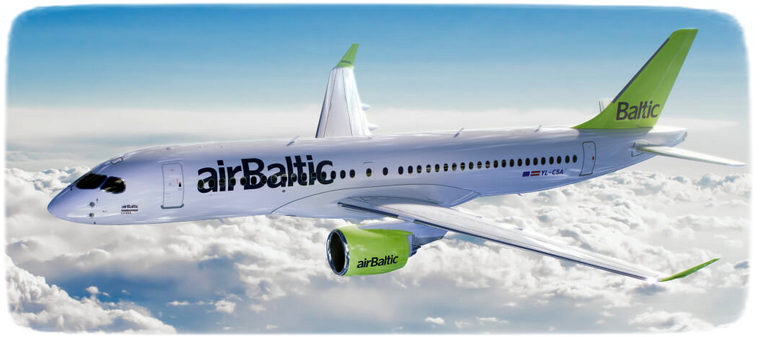 Skytrax has awarded Latvian airline airBaltic a five-star COVID-19 safety rating. After performing a thorough audit in December 2020, airBaltic has become the first airline to receive the highest COVID-19 Safety Rating.
Martin Gauss, Chief Executive Officer of airBaltic: "The health and safety of our passengers and employees stand above all. Since spring, we have aligned our operations, introducing dozens of new hygiene and safety procedures to provide reliable and safe services. The audit shows that we have been doing our job very well. We will continue to adjust our procedures and services wherever it may be needed."
Edward Plaisted of Skytrax: "We are delighted to see airBaltic achieve the highest 5-Star COVID-19 Safety Rating and become the first airline to be certified at this level. They have achieved an excellent standard of health and hygiene safety measures to keep customers and staff safe during the coronavirus pandemic, and this is being applied with a high level of consistency."
Skytrax is an international air transport rating organisation that launched the COVID-19 Safety Ratings program back in August 2020, covering airlines and airports across the world. The audit focuses solely on the COVID-19 cleanliness, hygiene and safety procedures.
As informed previously, Latvian airline airBaltic has been named as one of the Top twenty airlines for COVID-19 compliance by the safety, product and COVID-19 rating agency Airlineratings.com. airBaltic has complied with all the criteria thus receiving 7 out of 7 stars.
FINAL FAA RULE TO FACILITATE THE REINTRODUCTION OF CIVIL SUPERSONIC FLIGHT



The U.S. Department of Transportation and the Federal Aviation Administration issued a final rule (PDF) to facilitate the safe development of civil supersonic aircraft. The rule streamlines and clarifies procedures to obtain FAA approval for supersonic flight testing in the United States.
"Today's action is a significant step toward reintroducing civil supersonic flight and demonstrates the Department's commitment to safe innovation," said U.S. Transportation Secretary Elaine L. Chao.
This rule will help ensure that companies developing these aircraft clearly understand the process for gaining FAA approval to conduct flight testing, which is a key step in ultimately bringing their products to market.
"The FAA supports the new development of supersonic aircraft as long as safety parameters are followed," said FAA Administrator Steve Dickson. "The testing of supersonic aircraft at Mach 1 will only be conducted following consideration of any impact to the environment."
The Department and the FAA anticipate taking additional regulatory actions to enable the development of supersonic aircraft.
QATAR AIRWAYS WELCOMED ITS 53RD AIRBUS A350 ON THE LAST DAY OF 2020 REAFFIRMING ITS POSITION AS THE LARGEST OPERATOR OF A350 AIRCRAFT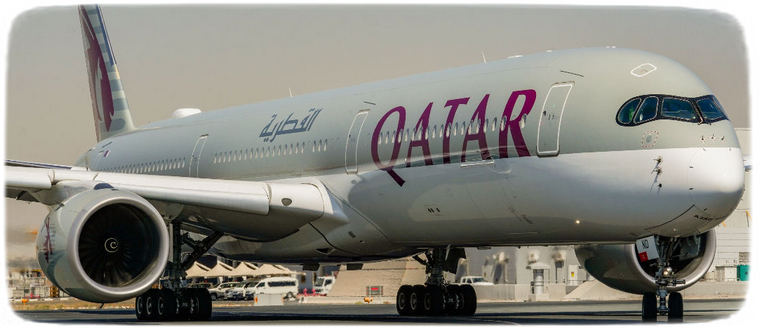 Qatar Airways was pleased to wrap up 2020 with the delivery of its 53rd Airbus A350 on the final day of the year. The national carrier of the State of Qatar is the largest operator of Airbus A350 aircraft with 34 A350-900 and 19 A350-1000, reaffirming its position as the ideal choice for environmentally conscious long-haul passengers. The A350-1000 is fitted with the airline's multi award-winning Business Class seat, Qsuite and will operate on strategic routes to and from Africa, the Americas, Asia-Pacific and Europe.
Environmentally conscious passengers can travel with the reassurance that Qatar Airways continuously monitors the market to assess both passenger and cargo demand to ensure it operates the most efficient aircraft on each route. Rather than being forced to fly oversized aircraft due to limited aircraft options, reducing the flexibility for passengers to travel when they want, Qatar Airways has a variety of sustainable aircraft it can choose from to offer more flights with the right capacity in each market. Qatar Airways is fully utilising its fleet of 53 A350 aircraft to more than 45 destinations in the airline's network, including Johannesburg, London, Melbourne, New York, Paris, Sao Paolo and Singapore.
Passengers travelling on-board Qatar Airways' state-of-the-art Airbus A350-1000 can enjoy: The widest cabin body of any class with larger windows creating an extra spacious feel, the widest seats of any aircraft in its category with generous room in all classes, advanced air system technology including HEPA filters, which deliver optimal cabin air quality, renewing air every two to three minutes for more comfort and less fatigue, LED mood lighting which mimic a natural sunrise and sunset to help reduce the effects of jet lag and the quietest cabin of any twin-aisle aircraft that includes a draft-free air circulation system resulting in a low ambient cabin noise level for a more peaceful journey.
Due to COVID-19's impact on travel demand, the airline has grounded its fleet of Airbus A380 as it is not environmentally justifiable to operate such a large, four-engine aircraft in the current market. The airline's internal benchmark compared the A380 to the A350 on routes from Doha to Guangzhou, Frankfurt, London, Melbourne, New York, Paris and Sydney. On a typical one-way flight, the airline found the A350 aircraft saved a minimum of 16 tonnes of carbon dioxide per block hour compared to the A380. The analysis found that the A380 emitted over 80% more CO2 per block hour than the A350 on each of these routes. In the cases of Melbourne and New York, the A380 emitted 95% more CO2 per block hour with the A350 saving around 20 tonnes of CO2 per block hour. Until passenger demand recovers to appropriate levels, Qatar Airways will continue to keep its A380 aircraft grounded, ensuring it only operates commercially and environmentally responsible aircraft.
BRUSSELS AIRLINES RECEIVES 2021 FOUR STAR RATING BY APEX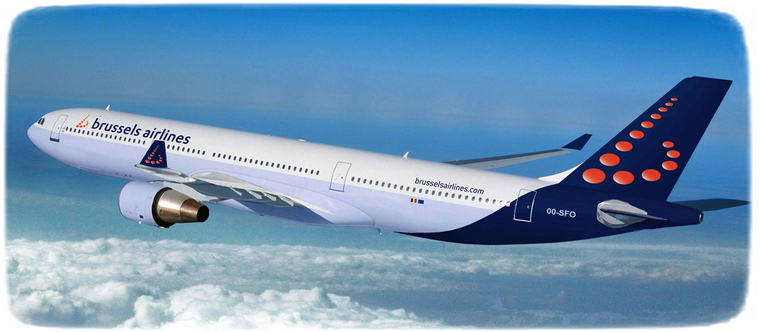 In a virtual award ceremony held by the Airline Passenger Experience Association (APEX) on Wednesday evening, Brussels Airlines received a Four-Star Major Airline Rating for 2021. The APEX Official Airline Rating is based on passenger feedback and insights gathered through APEX's partnership with TripIt.
APEX is a non-profit membership trade association dedicated to improving the entire airline passenger experience and awards four- and five-star airlines every year in four categories: global airlines, major airlines, regional airlines and low-cost carriers. Using a five-star scale, more than one million flights were rated by passengers across nearly 600 airlines from around the world between July 1, 2019 and June 30, 2020. First, passengers rated their overall flight experience from one to five stars. Then passengers were given the opportunity to provide anonymous ratings in five subcategories: seat comfort, cabin service, food and beverage, entertainment and Wi-Fi. As a result, Brussels Airlines was awarded a Four-Star Major Airline Rating for 2021.
"A four-star rating, especially from our passengers, is a true honour and a reward for the dedication of everyone at Brussels Airlines to offer outstanding service and products. Next to providing a very personal customer experience, we invested in a brand-new boutique hotel experience on our intercontinental flights, along with the introduction of a Premium Economy Class, which is highly appreciated by our guests. This accolade is a testament to the high-quality standard that we are able to provide and encourages us to further invest in our passenger experience, in line with our new company vision to be the most reliable airline, making everyone feel at home." Tanguy Cartuyvels, Head of Customer Experience, Marketing and Product
SWISS AND SWISSPORT TO EXTEND THEIR SWISS COLLABORATION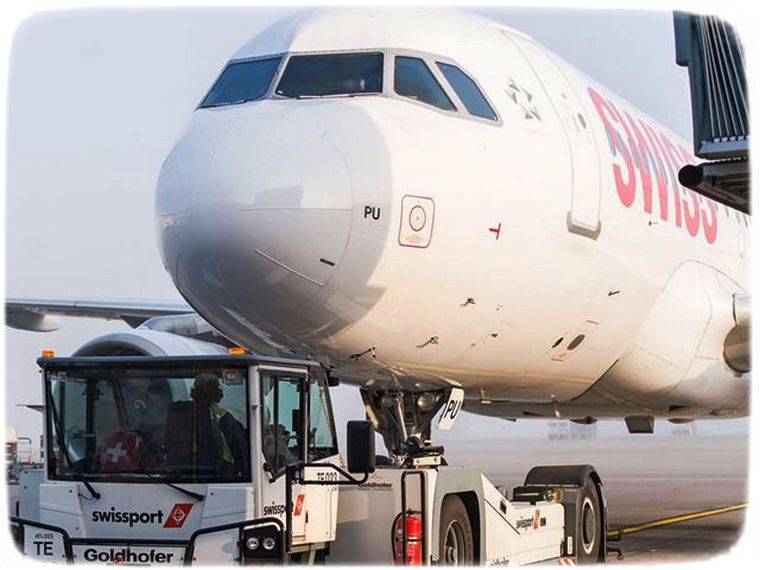 The present contractual agreements between SWISS and Swissport for the latter's airport ground services in Switzerland expire at the end of 2020. The partners have now agreed to extend their successful collaboration for a further seven years.
Swiss International Air Lines (SWISS) and Swissport will continue to work closely together in Switzerland. After intensive negotiations, the partners have agreed to extend their collaboration for a further seven years. Swissport will thus continue to provide passenger and aircraft handling services for SWISS, Edelweiss, Lufthansa and Austrian Airlines at the country's three main airports of Zurich, Geneva and Basel.
"We are very pleased to be able to continue our proven and long-standing partnership with Swissport in the coming years," says SWISS Head of Ground Operations Christoph Casparis. "Smooth and professional passenger and ground handling are crucial to both us and our customers. And Swissport is an extremely dependable partner here for SWISS and the further airlines of the Lufthansa Group."
"We are honoured to again be entrusted by the Lufthansa Group and Swiss International Air Lines in particular," adds Willy Ruf, Senior Vice President Central & Eastern Europe at Swissport. "With consistently high quality, reliable services and motivated employees, we look forward to continuing to provide services to the Lufthansa Group's leading airlines."
ISTANBUL AIRPORT CERTIFIED AS '5-STAR COVID-19 AIRPORT' BY SKYTRAX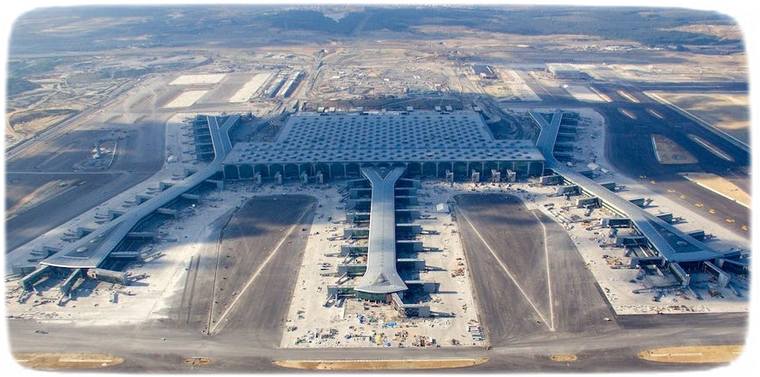 Skytrax, Kadri Samsunlu, the CEO and general manager of IGA Airport Operation said: "An airport being certified as both a '5-Star Airport' and a '5-Star COVID-19 Airport' by an important aviation authority like Skytrax, just two years after its opening and eighteen months after commencing its operation at full capacity, is a rare situation. I can say with pride that, as IGA, we have achieved this at Istanbul Airport. We have established a customer-oriented culture in our airport and we will advance this even further and our work in this respect is continuing at pace.
We are the eighth hub airport in the world to receive "5 Stars" among the global transfer hub airports, after Doha, Hong Kong, Munich, Seoul Incheon, Shanghai, Singapore and Tokyo. We have also become the fourth airport in the world to receive the "5-Star Covid-19 Airport Rating", in respect of the COVID-19 measures implemented at airports. We are the second airport in the world to hold both titles at the same time. As well as all of its other features, Istanbul Airport is the airport with the largest terminal among all of those with "5 Stars". As is known, immediately prior to these important awards presented by Skytrax, we were also selected the "Best Airport" in the Digital Transformation category, within the scope of the '16th ACI EUROPE Awards', organized by Airports Council International (ACI). All of these valuable and prestigious awards are proof of how much confidence the aviation authorities in the world and especially our passengers have in IGA and Istanbul Airport. I would like to emphasize this in particular; those who walk firmly and with bold steps for the sake of the values they believe in, sooner or later reach the goals they dream of. At Istanbul Airport, we as IGA, we turned dreams into reality first and now reality into leadership. We are proud and happy on behalf of our country for having achieved such a success. I would like to thank everyone and all our staff, who has contributed to this achievement. With the same excitement and enthusiasm as on the first day, we will continue our efforts to make our country, and Istanbul Airport, one the world's most important aviation hub."
RYANAIR CUTS FULL YEAR (TO MAR 21) TRAFFIC FORECAST FROM "BELOW 35M" TO "BELOW 30M" AS NEW COVID LOCKDOWNS & TRAVEL RESTRICTIONS ANNOUNCED BY IRISH & UK GOVTS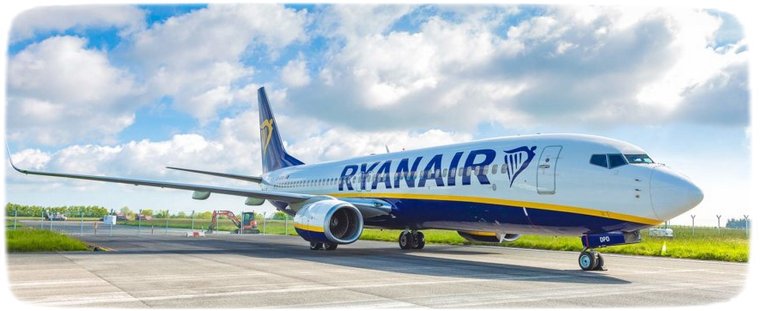 Ryanair, Europe's largest airline, briefed the markets that it now expects the newly announced Covid lockdowns in Ireland, the UK, and a small number of other EU countries, will materially reduce its flight schedules and traffic forecast through Jan, Feb & Mar. Ryanair now expects its Jan traffic to fall to under 1.25m passengers and that new Covid restrictions could also reduce Feb and Mar traffic to as little as 500,000 passengers each month. In response, Ryanair will significantly cut its flight schedules from Thurs 21 Jan, which will result in few, if any, flights being operated to/from Ireland or the UK from the end of Jan until such time as these draconian travel restrictions are removed. All customers affected by these further flight cancellations and further travel restrictions will receive emails advising them of their entitlements of free moves and/or refunds shortly.
These new cutbacks will reduce full year (FY March '21) traffic forecast from currently "below 35m" to between 26m to 30m passengers. Ryanair does not expect these flight cuts and further traffic reductions will materially affect its net loss for the year to 31 March 2021 since many of these flights would have been loss making.
Ryanair calls on the Irish and UK Governments to accelerate the slow pace of vaccine rollouts, and in particular, calls on the Irish Government to explain why Denmark, with a population of 5m, has vaccinated 40,000 citizens by Wed 6th Jan, whereas Ireland with a similar 5m pop., has vaccinated just 4,000, a vaccination rate that is 10 times slower than that of Denmark.
A Spokesperson for Ryanair said:
"The WHO have previously confirmed that governments should do everything possible to avoid brutal lockdowns, because lockdowns "do not get rid of the virus". Ireland's Covid-19 travel restrictions are already the most stringent in Europe, so these new flight restrictions are inexplicable and ineffective when Ireland continues to operate an open border between the Republic and the North of Ireland. Since Ireland's third lockdown will not get rid of the Covid virus, there is an onus on the Irish Government to accelerate the rollout of vaccines, and the fact that the Danish Government, with a similar 5m population, has already vaccinated 10 times more citizens than Ireland shows that emergency action is needed to speed up Covid vaccinations in Ireland.
PLEASE GO TO
www.youtube.com/channel/UCCuRVZAGodT6sztTeXBGeMw
and subscribe to our YouTube channel