Compiled by Willie Bodenstein




RECORD FLIGHT: LUFTHANSA TAKES OFF WITH ANTARCTICA RESEARCHERS ON ITS 13,700-KILOMETER JOURNEY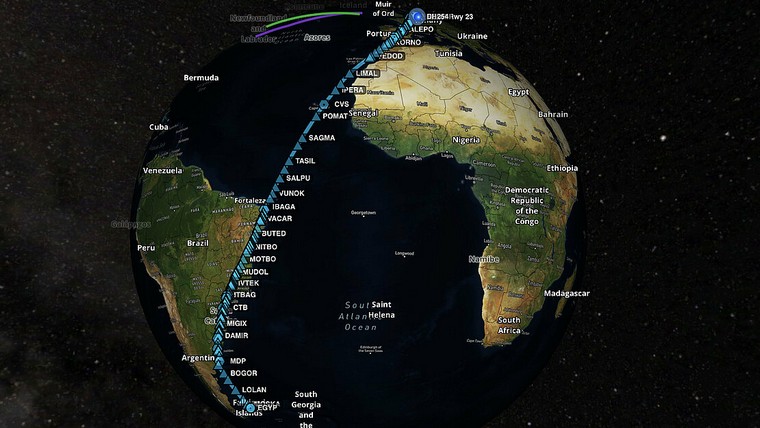 Today, Sunday, 31 January an Airbus A350-900 will take off on the longest non-stop flight in Lufthansa's history under flight number LH2574: 13,700 kilometres from Hamburg to the military base Mount Pleasant in the Falkland Islands. At 9:30 p.m., it's "ready for take-off" for 16 crew members and 92 passengers. On board the 15-hour flight on behalf of the Alfred Wegener Institute, Helmholtz Centre for Polar and Marine Research (AWI) in Bremerhaven, are scientists and ship crews traveling to the upcoming expedition with the research vessel Polarstern. The A350-900 will be transferred from Frankfurt to Hamburg on Sunday afternoon. Arrival at Hamburg Airport is scheduled for 4:30 p.m. under flight number LH9924. The Airbus with registration D-AIXP, carrying the name of the German city of Braunschweig, joined the Lufthansa fleet last year. It is one of the world's most sustainable and economical long-haul aircraft.
As the hygiene requirements for this flight are extremely high, the Lufthansa crew went into quarantine two weeks ago together with the passengers in a hotel in Bremerhaven. During this time, they participated in a virtual information and sports program. They completed a 10,000-step competition, an idea of the Lufthansa crew, to stay fit during the first week of room quarantine. In addition, there were presentations by the scientists traveling with them, which were soon followed virtually by several hundred Lufthansa employees.
Crew and passengers will travel by bus from Bremerhaven to Hamburg on Sunday. With a closely coordinated hygiene concept, Hamburg Airport will ensure contactless boarding. Terminal areas that are currently out of operation will be used to help ensure that no contact with other travellers is possible. LH2574 is also a record flight for the airport: it is the longest non-stop flight ever to take off from the Hamburg apron.
Overall, the preparations for the special flight are enormous. It begins with additional training for the pilots and extends to special electronic flight and landing charts. Catering will be loaded onto the aircraft in Frankfurt already. Two employees are in contact with the crew in Bremerhaven via video to ensure that all necessary items are on board. It will not be possible to reload later. In addition, cleaning materials and vacuum cleaners will travel on-board the flight, as local ground crews are not allowed to board the aircraft after landing in the Falkland Islands. Lufthansa crew therefore includes technicians and ground staff for on-site handling and maintenance.
To make the flight comfortable, passengers travel in Business Class and in the Sleeper's Rows. In the Sleeper's Row, a row of seats in Economy Class is equipped with a mattress, blanket and pillows. The A350-900 also features lighting technology to support the sleep/night rhythm. For this flight, for example, the cabin lighting was adapted in such a way that the four-hour time difference will only cause minimal jet lag.
After landing on the Falkland Islands, the expedition members will continue their journey to Antarctica on the research vessel Polarstern. Due to legal requirements in the Falkland Islands, the Lufthansa crew will again go into quarantine after landing. The return flight will depart on February 3 under flight number LH2575 with destination Munich. Arrival in Munich is scheduled for Thursday, February 4 at 2 p.m. On board this return flight will be crews of the Polarstern, which had left Germany on December 20.

CELEBRATORY INAUGURAL FARE ON AIRLINK'S NEW NON-STOP FLIGHTS BETWEEN CAPE TOWN AND HARARE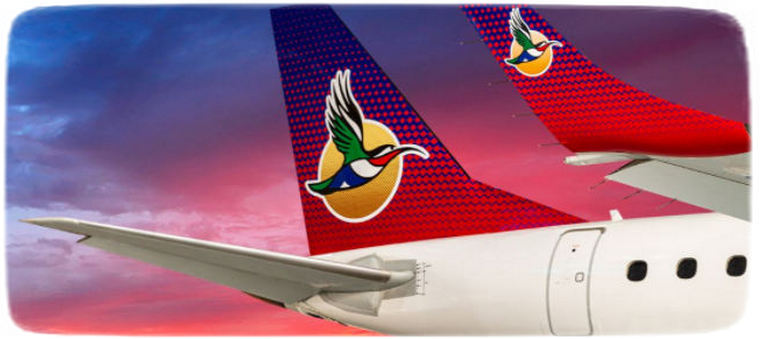 Airlink, the independent regional airline, is offering customers a special inaugural fare to celebrate the launch of its new direct service between Cape Town and Harare, which will commence on 03 March 2021.
The new route, which will satisfy demand for direct services between the two cities, is the latest in a series of Airlink connections across its Southern African network.
The special inaugural fare between Cape Town and Harare is available from R 2725 one way and R5292 return, including all taxes and is open for sale and valid for travel throughout March 2021, in W class. Terms and Conditions apply.
"We will launch with three return flights a week, increasing to daily flights from 1 April 2021 to provide customers with more choices and greater convenience," explained Airlink Managing Director and CEO, Rodger Foster.
Airlink had intended to commence the service in mid-January, but changes to South Africa's curfew obliged us to revise its schedule, which unfortunately also pushed back the launch of the new service to 03 March. "We apologise to ticket-holders for the postponement and any inconvenience or disruption to their business and travel plans," added Mr Foster.
Existing ticket-holders have the choice of routing via Johannesburg or changing their date of travel for the direct service.
With the land borders between the two countries temporarily closed under the latest COVID19 restrictions, air travel is the only alternative for families, tourists and business travellers.
"At Airlink, we have been looking forward to launching this important new route, which will provide convenience to business and leisure travellers, saving them precious hours transferring via Johannesburg and also limiting their exposure to potential touch-points, which is a key consideration as we adjust our travelling habits during the COVID-19 pandemic. Airlink's unique service on the route will also support trade, commerce and tourism between the two cities and their respective markets at a time when it is desperately needed," added Mr Foster.
Our north-bound flights will depart from Cape Town during the mid-morning, with the southbound flight leaving Harare in the early-afternoon, ensuring passengers have sufficient time to travel from the airport to their homes or places of accommodation before the 21h00 curfew. The new service is one of several Airlink flights connecting Cape Town with other destinations.
LIFT - HOT OFF THE RUNWAY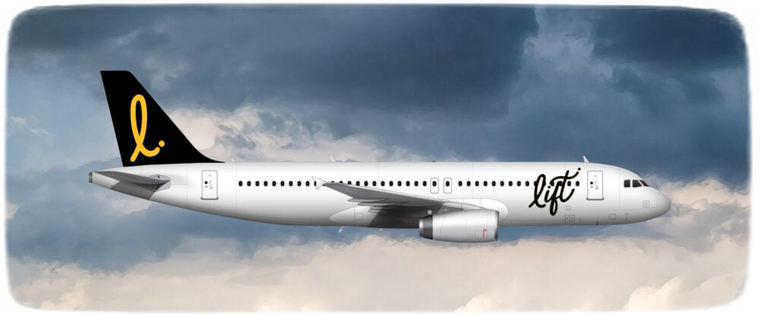 It's been 11 weeks since we sold our first ticket and only 7 weeks since our first flight, GE 110, took to the skies. In this time, we've moved more than 30 000 people on over 300 flights.
Our amazing support team has responded to over 7000 queries and brought their average response time down from over 24 hours turnaround to less than 2 hours!
98% of our flights are leaving on time which is a huge credit to our efficient staff, both at the airport and on the aircraft. We're thrilled with these quick improvements and the continuous effort from all teams to do better.
We find ourselves lucky to have some of the greatest people working with us. From our upbeat, stylish cabin crew, dressed by Superbalist and our experienced pilots, to our dedicated ground staff, our wonderful support team and all the committed staff working behind the scenes to accommodate all our passengers, while adhering to COVID-19 protocols and curfews. It's been a huge learning curve for all of us, and we're working hard to improve each day.
With the uncertainty of the times we live in, we've been happy to see many of our passengers using our easy flexibility policy with thousands of people holding credit in their LIFT wallet for future flights.
We've been absolutely blown away by the positivity, support, encouragement and understanding from all of you. We thank you for trusting us with your journey in the sky and for taking a chance with the "new kid on the block".

QATAR AIRWAYS SIGNS INTERLINE AGREEMENT WITH FLY MANGO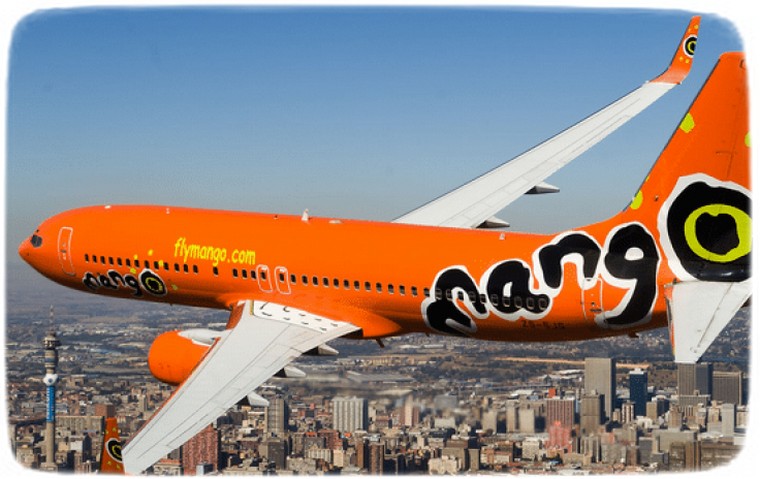 Qatar Airways is pleased to announce it has signed an interline agreement with Fly Mango, further expanding its presence in South Africa as the largest international carrier to operate from the region. The agreement with Fly Mango will provide passengers with seamless connectivity via Johannesburg and Cape Town to one international destination in Tanzania and seven domestic destinations in South Africa including; Durban International Airport, Port Elizabeth International Airport, George Airport, Bram Fischer International Airport, East London Airport and Abeid Amani Karume International Airport in Tanzania.
Qatar Airways Vice President Africa, Mr. Hendrik Du Preez, said: "We are delighted to sign the interline agreement with Fly Mango, connecting our passengers to 7 additional gateways in South Africa and one in Tanzania in addition to Qatar Airways' rapidly expanding network of now more than 120 destinations. With our flexible booking options and reliable network, we look forward to connecting our passengers from South Africa and beyond onboard Qatar Airways."
"Mango Airlines is delighted to announce an Interline E-ticketing Agreement between Mango and Qatar Airlines. This will provide our guests with direct and convenient connection to destinations in South Africa and Zanzibar. Guests will be able to get to their destination via a connection, using two different airlines by paying one fare with only one ticket being issued for both airlines.
This is also in line with our relentless endeavours to provide both our domestic and global guest with unlimited air travel choices. We look forward to your most valued air travel experience. Go Discover More. Go Mango, says Mr. William Ndlovu, acting Mango Airlines CEO."
Qatar Airways currently operates to 19 weekly flights to three key destinations in South Africa; Cape Town, Durban and Johannesburg. The airline now operates over 75 weekly flights to 23 African destinations operated by a mix of the airline's modern fuel-efficient Airbus A350 and Boeing 787 aircraft. The national carrier of the State of Qatar continues to rebuild its global network, which currently stands at over 120 destinations with plans to increase to over 130 by the end of March 2021.

BRITISH AIRWAYS (OPERATED BY COMAIR) OFFERS CUSTOMERS UNPRECEDENTED FLEXIBILITY, FARES



British Airways (operated by Comair) has introduced new booking options, giving customers the flexibility to change the dates and destination of a booking without any change fee.
The airline's book with confidence commitment allows customers adapt to unforeseen circumstances as they need to. They can also cancel the booking and use the same value towards a future booking. There are no additional costs.
"Covid-19 regulations and uncertainty about when these will be eased has caused many travellers to reconsider or cancel their plans. Recognising this and to provide customers with peace-of-mind, we've introduced full flexibility to book now and make changes later, with no change fee," says Brian Kitchin, sales and marketing executive at British Airways (operated by Comair).
In more good news for travellers the airline has also announced a seat sale running until 22 January 2021, with over 400 000 seats available. Lead-in fares are: R450 from Johannesburg to Durban, R565 from Johannesburg to Port Elizabeth, R787 from Durban to Cape Town, R542 from Cape Town to Port Elizabeth and R719 from Johannesburg to Cape Town.
These one-way special fares include all taxes, a free 23kg bag and one piece of hand luggage up to 7kg, plus a slimline laptop or small handbag. Executive Club members will earn Avios on every booking. See above.
"In uncertain times it's understandable that people may be hesitant about committing to a booking which they can't change. However, we hope the complete flexibility that our book with confidence commitment provides together with exceptional fares are good reasons to book," says Kitchin.


QATAR AIRWAYS EXPANDS AFRICA NETWORK WITH INCREASE OF CAPE TOWN, CASABLANCA, DURBAN, JOHANNESBURG, MAPUTO AND TUNIS FREQUENCIES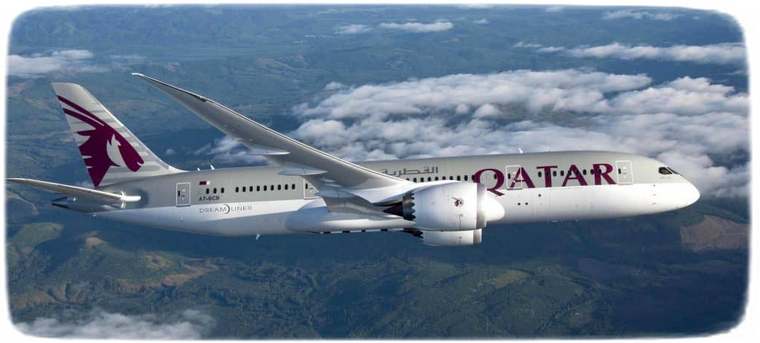 Qatar Airways continues to be the leading global carrier connecting Africa, operating one of the largest and most reliable networks in the region. Having become the largest international carrier during the early stages of the pandemic, the airline has applied its unrivalled knowledge of global passenger flows and booking trends to rebuild its Africa network to 23 destinations and more than 100 weekly flights.
Cape Town, Casablanca and Tunis will increase to five weekly flights, while Johannesburg will increase to 18 weekly flights, offering passengers more flexible and reliable travel options.
Qatar Airways Group Chief Executive His Excellency Mr. Akbar Al Baker, said: "We are proud to be the leading international carrier connecting Africa with Asia-Pacific, Europe, the Middle East and the U.S., offering more flexible travel options and a global network of flights that passengers, trade and business partners can rely on. Having launched three new destinations in Africa with Abuja, Accra and Luanda joining our network in 2020, we continue to demonstrate our commitment to the region by adding new routes and steadily increasing frequencies across the continent. With the resumption of Alexandria and Cairo, we will operate over 100 weekly flights to and from Africa with connections via the Best Airport in the Middle East, Hamad International Airport, to our global network of over 120 destinations. As global travel recovers in 2021, we look forward to further expanding our network and offering more connections to and from Africa."
In line with the airline's steady rebuild of its Africa network, Qatar Airways plans to increase frequencies to the following destinations:
Alexandria (two weekly flights resumed 25 January)
Cairo (up to 16 weekly flights resumed 18 January)
Cape Town (increasing to five weekly flights from 1 February)
Casablanca (increased to five weekly flights from 21 January)
Durban (increasing to three weekly flights from 14 February)
Johannesburg (increasing to 18 weekly flights from 26 January)
Maputo (increasing to three weekly flights from 14 February)
Tunis (increased to five weekly flights from 24 January)
The national carrier of the State of Qatar continues to rebuild its network, which currently stands at over 120 destinations with plans to increase to over 130 by the end of March 2021.

AIRBUS UPDATES PRODUCTION RATES IN RESPONSE TO MARKET ENVIRONMENT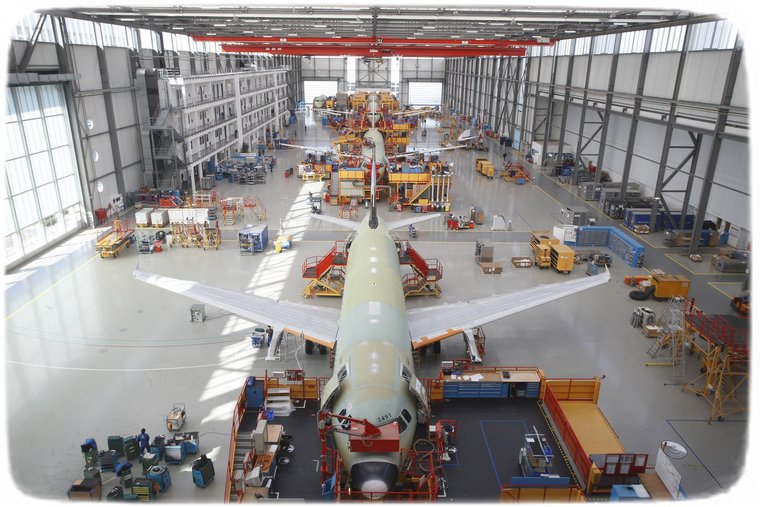 The new average production rates for the A320 Family will now lead to a gradual increase in production from the current rate of 40 per month to 43 in Q3 and 45 in Q4 2021. This latest production plan represents a slower ramp up than the previously anticipated 47 aircraft per month from July.
The A220 monthly production rate will increase from four to five aircraft per month from the end of Q1 2021 as previously foreseen.
Widebody production is expected to remain stable at current levels, with monthly production rates of around five and two for the A350 and A330, respectively. This decision postpones a potential rate increase for the A350 to a later stage.
Airbus continues to monitor the market closely. With these revised rates, Airbus preserves its ability to meet customer demand while protecting its ability to further adapt as the global market evolves. Airbus expects the commercial aircraft market to return to pre-COVID levels by 2023 to 2025.
GOING GREEN WITH SILVER EAGLE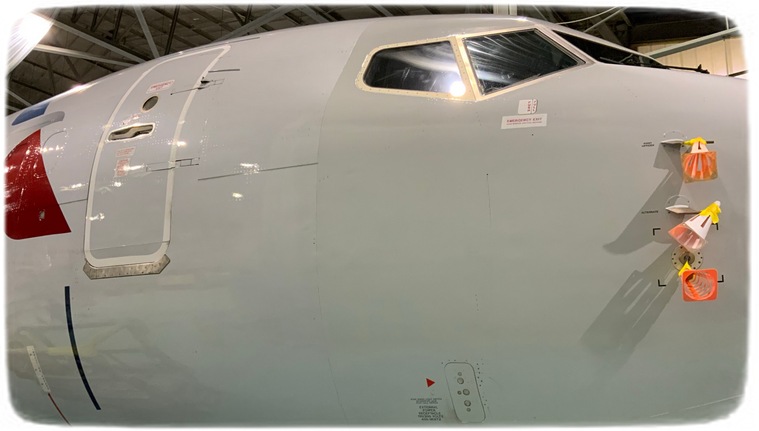 Every eight to 10 years, commercial aircraft require a paint refresh to keep them operating smoothly and reliably. By that time, on average, a plane will have flown 13,000 flights, taking on a lot of wear and tear. It's hard to believe that the current American Airlines livery, first introduced in 2013, is quickly approaching that milestone.
Starting this month, as aircraft approach their regularly scheduled paint refresh date, American will begin repainting them with a new, non-mica gray paint that looks nearly identical to what is soaring across the skies today, but is less expensive, lighter, more fuel efficient and better for the environment.
The repaint will update American's current livery with a new, mica-free paint colour created specifically for the airline: Silver Eagle™.
"We had an opportunity to do things differently as planes approached their scheduled repaint date," said Jill Naden, 787 Engineer at American. "We looked at this very carefully and figured out an alternative that would be less expensive, and importantly, better for the environment. By moving to Silver Eagle, our fleet of airplanes will burn approximately 1 million fewer gallons of fuel per year. We estimate this alone will reduce American's carbon emissions by 9,525 metric tonnes per year once the fleet is repainted."
The mica layer adds about 62 pounds to the weight of a Boeing 737-800. American started 2021 with 282 Boeing 737-800 aircraft in the fleet, with each aircraft flying up to six trips per day. By removing the mica layer, the airline is expected to save nearly 300,000 gallons of fuel annually in this fleet type alone. In addition to the reduction in emissions resulting from removing the mica layer, American will also use fewer chemicals when painting and repairing aircraft.
American will gradually introduce the refreshed livery beginning with the 737-800 fleet. New aircraft on order are expected to be delivered to American with the updated look in the second half of 2021.

BOEING COMMITS TO DELIVER COMMERCIAL AIRPLANES READY TO FLY ON 100% SUSTAINABLE FUELS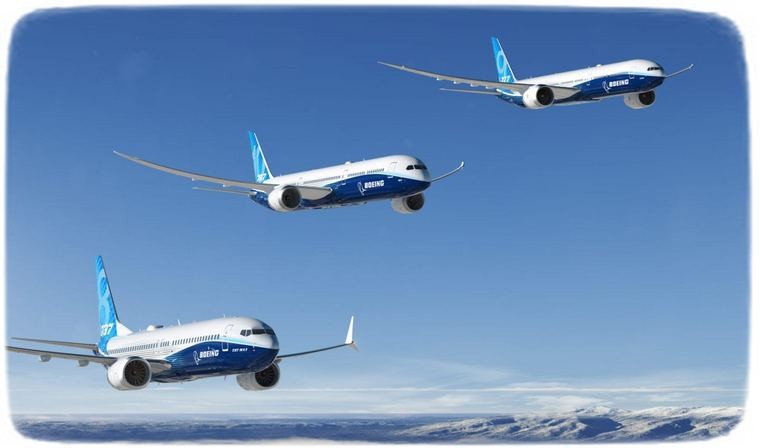 Boeing (NYSE: BA) is setting an ambitious target to advance the long-term sustainability of commercial aviation, committing that its commercial airplanes are capable and certified to fly on 100% sustainable aviation fuels by 2030. Boeing has previously conducted successful test flights replacing petroleum jet fuel with 100% sustainable fuels to address the urgent challenge of climate change.
According to the Air Transport Action Group, U.S. Department of Energy and several other scientific studies, sustainable aviation fuels reduce CO2 emissions by up to 80% over the fuel's life cycle with the potential to reach 100% in the future. Today, sustainable aviation fuels are mixed directly with conventional jet fuel up to a 50/50 blend - the maximum allowed under current fuel specifications. In order to meet aviation's commitment for reducing carbon emissions by 50% from 2005 levels by 2050, airplanes need the capability to fly on 100% sustainable aviation fuels well before 2050.
"Our industry and customers are committed to addressing climate change, and sustainable aviation fuels are the safest and most measurable solution to reduce aviation carbon emissions in the coming decades," said Boeing Commercial Airplanes President and CEO Stan Deal. "We're committed to working with regulators, engine companies and other key stakeholders to ensure our airplanes and eventually our industry can fly entirely on sustainable jet fuels."
Boeing's commitment is to determine what changes are required for its current and future commercial airplanes to fly on 100% sustainable fuel and to work with regulatory authorities and across the industry to raise the blending limit for expanded use.
"With a long history of innovation in sustainable aviation fuels, certifying our family of airplanes to fly on 100% sustainable fuels significantly advances Boeing's deep commitment to innovate and operate to make the world better," Chief Sustainability Officer Chris Raymond said. "Sustainable aviation fuels are proven, used every day and have the most immediate and greatest potential to reduce carbon emissions in the near and long term when we work together as an industry."
Boeing has been a pioneer in making sustainable aviation fuels a reality, partnering globally with airlines, industry, governments and research institutions to expand limited supplies and reduce the fuels' cost. Boeing worked with airlines, engine manufacturers and others to conduct biofuel test flights starting in 2008 and gained approval for sustainable fuels in 2011. In 2018, the Boeing ecoDemonstrator flight-test program made the world's first commercial airplane flight using 100% sustainable fuels with a 777 Freighter, in collaboration with FedEx Express.
Sustainable aviation fuels can be made from a wide variety of feedstocks, including non-edible plants, agricultural and forestry waste, non-recyclable household waste, industrial plant off-gassing and other sources. Sustainability of the fuels is assured through strong, credible sustainability certifications through third-party organizations such as the Roundtable on Sustainable Biomaterials.
RECONNECT WITH THE WORLD IN 2021 WITH EMIRATES' SPECIAL FARES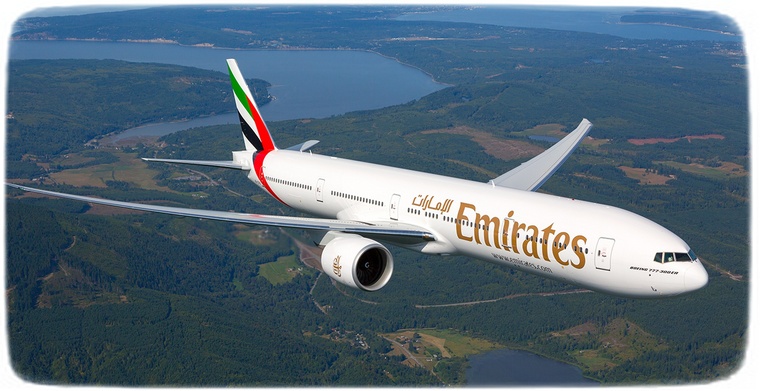 Emirates is launching its much-awaited global sale to inspire and encourage travellers to reconnect with family and friends or explore new destinations in the New Year. With attractive offers to select destinations worldwide, Emirates customers can make up for lost time in 2021.
All-inclusive Economy Class fares from Dubai start at AED 1,055 to Karachi; AED 1,605 to Istanbul; AED 1,695 to Cairo; AED 1,995 to Moscow and AED 4,995 to Los Angeles. Business Class fares start at AED 4,495 to Karachi; AED 5,995 to Cairo; AED 8,995 to Istanbul; AED 9,995 to Moscow and AED 23,995 to Los Angeles.
Bookings have to be made before 2 February 2021 for travel until 15 June 2021. Emirates customers can travel with peace of mind with the airline's flexible booking options and multi-risk travel insurance including COVID-19 cover with every flight.
Emirates Skywards, the loyalty programme of Emirates and flydubai, is also making sure members get the best out of their travels with special Cash+Miles rates. Bookings made from 3 January to 1 February 2021 for travel between 3 January and 15 June 2021 can enjoy a special conversion offer where 2,000 Skywards Miles is equivalent to USD $20 for Economy Class flights; and 2,000 Skywards Miles is equivalent to USD $40 for First and Business Class flights. With no minimum number of Miles needed to spend, Skywards members can pay for part of their ticket's cost with as little as 1 Mile.
Emirates delivers outstanding value through industry-leading service and products across every class of travel. Customers can explore over 4,500 channels of on-demand entertainment on the airline's award-winning inflight system, ice; as well as regionally inspired multi-course meals and complimentary beverages in every class.
VOLOTEA RECORDS SATISFACTORY FIGURES IN AN UNPRECEDENTED YEAR FOR AVIATION, ESPECIALLY IN Q3 WITH 83% OF ACTIVITY COMPARED TO 2019.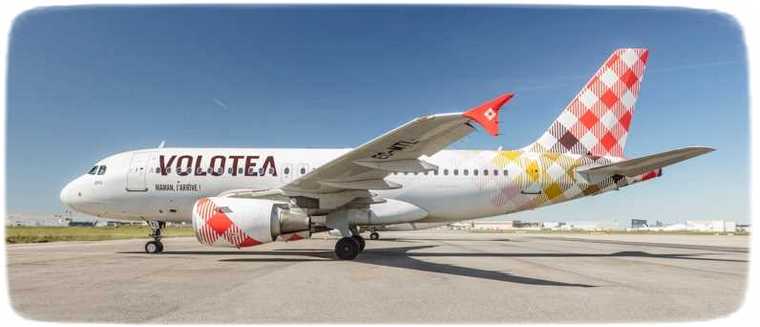 Volotea has published its results for the full year 2020, drawing up balanced figures. Last year, the airline's strategy has been to quickly redefine its network by shifting predominantly to a domestic offer (86% of its network), in all the countries where it operates. This flexible strategy, combined with the best operational standards, allowed Volotea to achieve very satisfactory results in terms of seat load, punctuality and customer recommendation rate.
Against a backdrop of the health crisis and the trend in the aviation industry (which has seen an 80% drop in its business volume), Volotea has shared satisfactory figures for 2020, especially in Q3 when the airline registered 83% of activity versus the previous year. Volotea has been able to maintain strong connectivity on its network, albeit readjusted with a domestic programme, offering more than 290 routes. The reworking of its strategy enabled the airline to carry 3.8 M passengers over the year with a 90.7% seat load.
Volotea is one of the fastest-growing independent airlines in Europe, increasing year-on-year its fleet, routes served, and seats offered. Since 2012, Volotea has carried more than 30 million passengers across Europe.
Volotea also increased its punctuality rate by 14.6% (OTP 15 of 91,7%), bringing its customer satisfaction rating to over 90%.
"We feel very proud of these figures, very positive given the current context. Volotea's reliability and flexibility, and its ability to offer a brand-new domestic network in record time have been key. These results, added to the syndicated loan of 150 million euros signed during the summer, help Volotea enter 2021 in a strong position, to benefit from the expected pick up of short-haul leisure traffic in Spring/Summer, as vaccination advances." said Carlos Muñoz, Volotea's Founder and CEO.
Volotea is becoming a full Airbus carrier in 2021. The airline, which had planned to perform this fleet unification in 2023, has advanced its plans in order to improve its cost base over the next 2-3 years and increase its network offering, with aircraft that have a higher capacity and a longer flying range. The airline plans to operate a fleet of 36 to 39 aircraft in summer 2021 (versus 36 in Summer 2019).
KLM TO FURTHER RESTRUCTURE ORGANISATION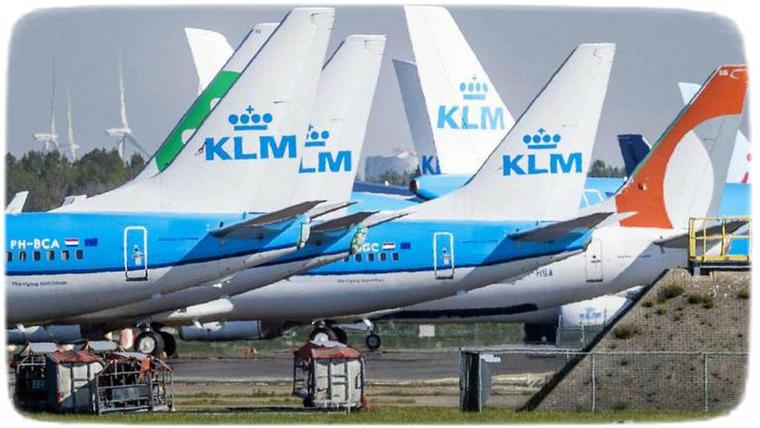 KLM is compelled to further downsize its organisation. It has already taken an unbelievable array of measures to cope with the crisis sparked by the coronavirus pandemic. Regrettably, this resulted, among other things, in the loss of 5,000 jobs and colleagues at KLM in 2020.
This number was based on the premise that air traffic would begin to recover in 2021. However, KLM has repeatedly warned that this recovery might be delayed, which means a downgrading of the scenario and consequently the loss of more jobs. The current reality is that the recovery of long-haul traffic will be delayed longer than anticipated, primarily due to existing and new international measures and travel restrictions. This means KLM will have to shed a further 800-1,000 jobs, including 500 FTEs in the Cabin domain, 100 in the Cockpit domain, and 200 to 400 in the Ground domain. The total number of jobs KLM has then reduced will be close to 6,000.
Pieter Elbers, CEO KLM: "In July 2020, we announced that 5,000 of our colleagues would have to leave KLM, after which we engaged with intensive consultation and cooperation with all social partners. Various instruments were made available as part of a social plan. These adjustments were very painful, but successful. I have every faith we will resolve these new challenges together once more.
The further downsizing of our organisation does not yet encompass the latest measures announced by the Dutch government in the past 48 hours. These new measures are, however, in line with the restrictions and dynamics we have had to contend with since the start of the pandemic. Even if our crewmembers are exempt from the new regulations, the further loss of jobs will regrettably be inevitable. The impact of the latest measures will become evident in due course."
ALASKA AIRLINES TAKES DELIVERY OF ITS FIRST BOEING 737-9 MAX AIRCRAFT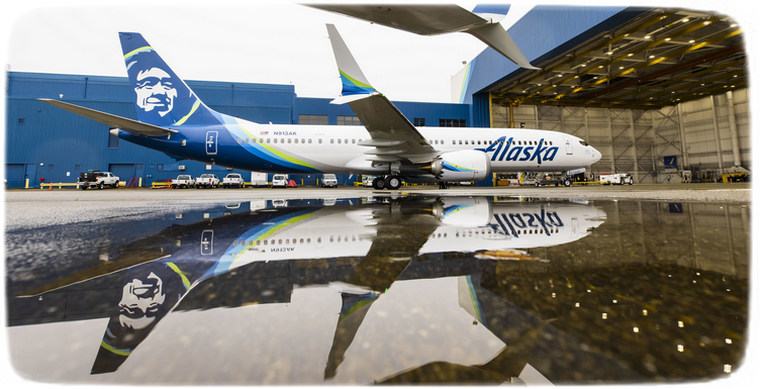 Alaska Airlines has accepted delivery of its first Boeing 737-9 MAX airplane, marking a new phase of modernizing the airline's fleet in the coming years. Alaska pilots flew the aircraft on a short flight from the Boeing Delivery Centre at Boeing Field in Seattle to the company's hangar at Sea-Tac International Airport with a small group of Alaska's top leadership on board.
"We've eagerly waited for this day. It was a proud moment to board our newest 737 aircraft and fly it home," said Alaska Airlines President Ben Minicucci. "This plane is a significant part of our future. We believe in it, we believe in Boeing and we believe in our employees who will spend the next five weeks in training to ensure we're ready to safely fly our guests."
Alaska's first 737-9 is scheduled to enter passenger service on March 1 with daily roundtrip flights between Seattle and San Diego, and Seattle and Los Angeles. The airline's second 737-9 is expected to enter service later in March.
Deliveries of Alaska's 737-9 aircraft by Boeing will be flown with sustainable aviation fuel (SAF), which helps the aviation industry reduce CO2 emissions on a life-cycle basis. The SAF will be used on all MAX aircraft deliveries and will be supplied by Epic Fuels.
Alaska announced a restructured order agreement with Boeing in December 2020 to receive a total of 68 737-9 MAX aircraft in the next four years, with options for an additional 52 planes. The airline is scheduled to receive 13 planes this year; 30 in 2022; 13 in 2023; and 12 in 2024. The agreement incorporates Alaska's announcement last November to lease 13 737-9 aircraft as part of a separate transaction.
These 68 aircraft will largely replace Alaska's Airbus fleet and move the airline substantially toward a single, mainline fleet that's more efficient, profitable and environmentally friendly. The 737-9 will enhance the guest experience and support the company's growth.
BP AND QANTAS FORM STRATEGIC PARTNERSHIP TO ADVANCE NET ZERO EMISSIONS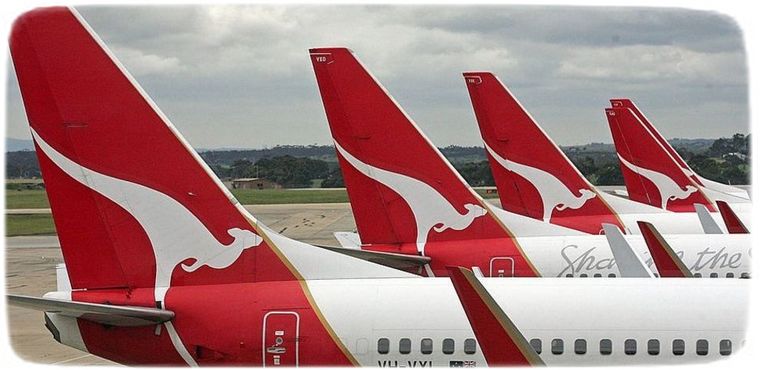 Qantas and bp today announced a strategic partnership to further advance their shared net zero ambitions. Through the collaboration, the companies will work together on opportunities to reduce carbon emissions in the aviation sector and contribute to the development of a sustainable aviation fuel industry in Australia.
The two companies have agreed to explore ways in which bp's global capabilities, skills and knowledge can support Qantas' industry-leading sustainability and environmental strategy.
Jointly, the teams will explore opportunities and projects in areas including advanced sustainable fuels, advocacy for further decarbonisation in the aviation sector, renewable power solutions and generation, carbon management and emerging technology.
William Lin, BP's executive vice president, regions, cities & solutions, said: "At BP, we're focusing on working with corporates in key industrial sectors that currently have significant carbon emissions to manage and need to decarbonise - sectors such as aviation. "By bringing our complementary capabilities together, we can help each other, and our customers, move at a faster pace on the energy transition journey. We are delighted to have the opportunity to collaborate with Qantas on plans to reach net zero while continuing to deepen our existing relationship."
Andrew Parker, Qantas Group Executive Government, Industry and Sustainability said: "While the COVID crisis has compelled us to make many changes across the business, one thing that hasn't changed is our commitment to minimising the impact we have on the environment. "Airlines globally have a responsibility to cut emissions and combat climate change, particularly once travel demand starts to return. The Qantas Group has set some ambitious targets to be net carbon neutral by 2050 and while offsetting emissions is a big part of that in the next few years, longer term initiatives like building a sustainable aviation fuel sector in Australia, are key."
PLEASE GO TO
www.youtube.com/channel/UCCuRVZAGodT6sztTeXBGeMw
and subscribe to our YouTube channel