Compiled by Willie Bodenstein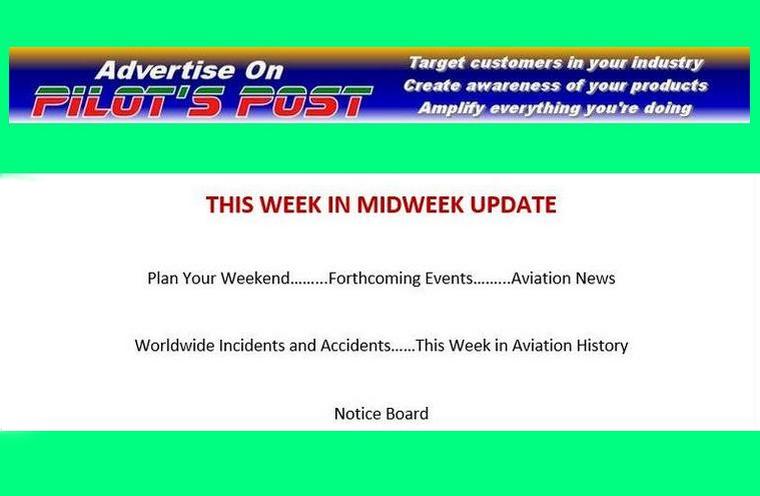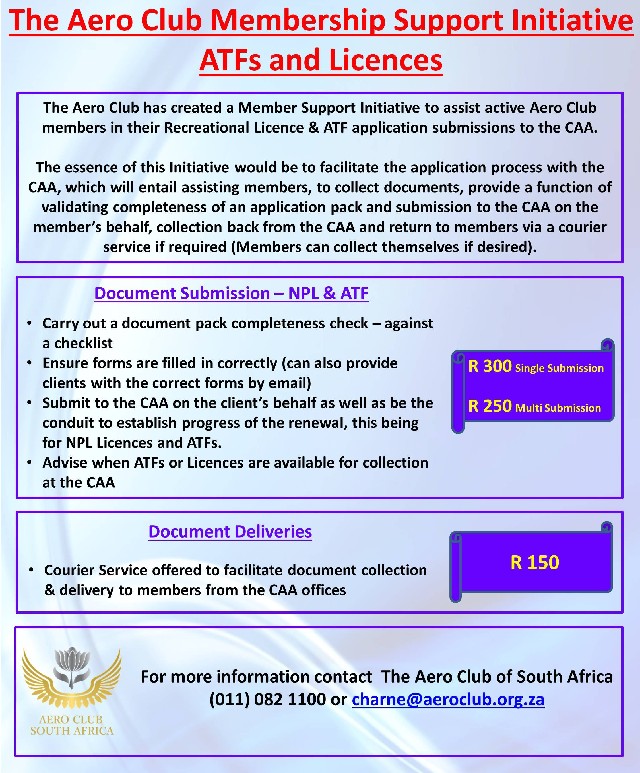 COVID 19 REGULATIONS, INITIATIVES AND AEROCLUB NEWS

AERO CLUB MEMBERSHIP RENEWAL TIME

Dear Aero Club Member,

To renew your membership or join the Aero Club and its sections go to www.aeroclub.co.za where you can use the Aeropay System, or you can pay via EFT. The Aero Club fee has seen a small nominal increase (from a previous reduction applied for 2020) and section fees have either remained the same or have also applied nominal increases. We continue to manage our budgeted finances to apply our resources to facilitate advocacy matters with the regulator with collaborative support from the sections. Please review and renew your membership as per the payment methods noted. If you have any difficulties, please contact the Aero Club office by email or phone as given below: - Sandra and Charne are ready to assist.
Tel: 011 082 1100
Fax: 086 635 3755
E-mail: office@aeroclub.org.za
www.aeroclub.co.za




THE AERO CLUB CENTENARY YEARBOOK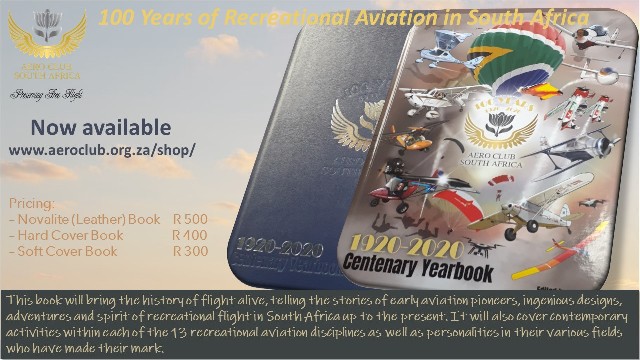 MORE PRIZES ADDED - THE CHOCK NORRIS AVIATION THEMED PHOTO CONTEST

Vote now for the February week one finalists


Vote for FebW1.1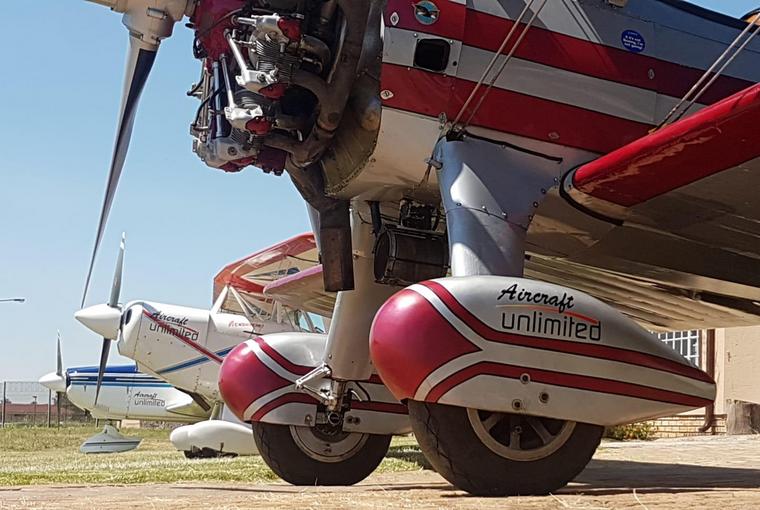 Vote for FebW1.2

How to Enter:
Entering your aviation related photo is easy and simple. All images must be emailed to pilotspost@gmail.com with the following detail included:
Your name,
Email address,
Telephone number,
Where the photo was taken,
Phone used,
A theme name of the photo (Optional).

Due to the large amount of entries we expect, Pilot's Post will not acknowledge your entry!!

Entry Rules:
1. When entering the competition and by sending your photo to Pilot's Post, you explicitly grant the publication of your submitted photograph at Pilot's Post team's discretion without any remuneration or obligation to you.
2. Submitted photos must be resized to be less than 1 megabyte in size. If full-size photographs are required, the Pilot's Post team will request them from you.
3. Only photos taken with cell phones will be accepted.
3. All submissions must have an aviation theme.
4. Photo submissions may be cropped and / or resized only. Any other form of photo alteration or manipulation is not allowed and will be disqualified.
5. You may submit up to three entries per week.

Judging:
1. The Pilot's Post team will select the 2 best photos submitted every week and add them into our "Midweek Update" published every Thursday morning, where our readers will then cast their votes by simply clicking the link below the photo of their choice.
2. At the end of each month, a complete article will be published on Pilot's Post to include the weekly photo submissions with the most reader votes. Our readers will then again have the opportunity to cast their votes by simply clicking the link below the photo of their choice. The photo with the highest number of votes will then be judged the Winner of the Month.
3. A prize of a set of Chock Norris personalised Aircraft Chocks with leather storage bag valued at R500
and
a voucher from the Pilot Shop valued at R200.00 will be awarded to each monthly winner
and
a soft cover copy of the Aero Club of South Africa's Centenary Yearbook valued at R300.00 sponsored by Chapter 322 of the EAA of SA

Eligibility:
The Pilot's Post "Chock Norris 2020" aviation related photo competition is only open to photographers resident in South Africa as our prizes are not transferable and can only be redeemed in South Africa.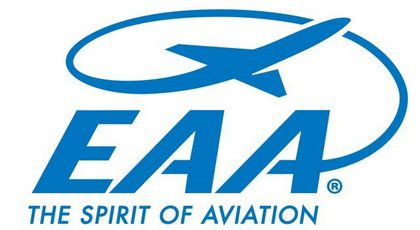 EAA CHAPTER 322
With our MACH program (Member Awards for Chapter Help), your membership could win you a trip to Oshkosh!
Click on the link below today to renew or join!
www.eaa.org.za/membership/membership-form
or for EAA membership information go to
www.eaa.org.za






The following events will to take place under the rules controlling the number of people congregating together and are therefore not open to the general public.


3 FEBRUARY
EAA Chapter 322 monthly meeting virtual at Dicky Fritz MOTH hall. Contact Neil Bowden E-mail: neil1@telkomsa.net Cell: 084 674 5674


5 & 6 FEBRUARY
POSTPONED TO 13 FEB.
SAPFA Witbank Speed Rally at Witbank Airfield
Contact Jonty Esser E-mail: jonty@promptroofing.co.za Cell: 082 855 9435


27 FEBRUARY
EAA Chapter 322 drive-in or fly-in night at Jack Taylor Krugersdorp. We will show a movie on a giant screen on the airfield. Members can drive in or fly in (camp that night on the field). The planned movie is 'Flying the Feathered Edge' with Bob Hoover.
Contact Neil Bowden E-mail: neil1@telkomsa.net Cell: 084 674 5674


27 FEBRUARY
Rand Airport Rally
Contact Frank Eckard E-mail: frank.eckard@mweb.co.za Cell: 083 269 1516


26 & 28 FEBRUARY
Sandstone Steam Festival
Contact 051 933 2235 Website: www.sandstone-estates.com







3 MARCH
EAA Chapter 322 monthly meeting virtual at Dicky Fritz MOTH hall
Contact Neil Bowden E-mail: neil1@telkomsa.net Cell: 084 674 5674


6 MARCH
SAPFA Morningstar ANR Morningstar Airfield
Contact Tony Russell E-mail: tonyr@therussells.co.za Cell: 0832640107


6 & 7 MARCH
Sport Aerobatic Club Judges Trophy Venue TBA
Contact Annie Boon E-mail: chunge@mweb.co.za


12 & 13 MARCH
Bethlehem Aero Club event TBA
Contact Stephan Fourie E-mail: fouriesj1491@gmail.com Cell: 072 344 9678


16 MARCH
Aero Club of South Africa AGM venue TBA
Contact Rob Jonkers E-mail: rob@aerosud.co.za Cell: 082 804 7032







FLIGHT DESIGN FRANCE - CTLS 525KG ULTRALIGHT CERTIFICATION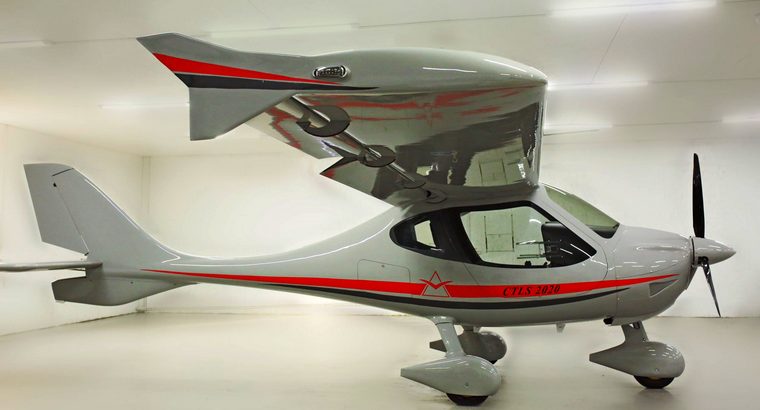 Flight Design are pleased to announce that the CTLS GT Grand Touring has been successfully registered by Flight Design France as a 525kg Ultralight and that the airplanes can now be registered in France at 525kg max take-off weight. The French aviation Authority has issued the revision of the Fiche d 'identification which was previously limited to 472.5kg to 525kg. This allows a much more 'useful', useful load.


The CTLS 525kg UL features 2 x 10" Dynon or Garmin EFIS and EMS screens, 2-axis Autopilot, Rotax iS fuel injected engine, comfortable leather sport seats with an empty weight of less than 330kg. To have such a light empty weight on an advanced version of the CTLS is quite an achievement, which was made possible by improvements to the manufacturing process and careful selection of equipment by Flight Design. These improvements are now available on all production models of the CT series.
All CTLS delivered are eligible to the new 525kg MTOW since the structural capability is 600kg MTOW, the CTLS delivered by FDGA after 2019 will be updated by the French branch of Flight Design general aviation.
All other CTLS delivered or imported will need to be primarily inspected by the French distributor to be granted to the new 525kg MTOW.



CRUISER AIRCRAFT PS-28N START OF SALE PRE-ORDER BONUS AVAILABLE



The new upgraded version of efficient durable aircraft which brings several design and technical features allows us to perform also flight in VFR Night condition.


The PS-28N Cruiser is next in line for a significantly upgraded version of well-established original PS-28 Cruiser aircraft. Based on the experience from operational fleet of almost 700 aircraft upgrades on PS-28N Cruiser presents enhancements of its operation capabilities by VFR Night, makes the operation more comfortable, maintenance even less demanding and operation less expensive. PS-28N Cruiser presents the ideal solution for needs of flight training organizations worldwide.
Important Innovations include: New improved canopy locking system with canopy lock signalization, new ergonomic and comfortable seats, TSO Garmin G5 back-up instrument and lamp in luggage compartment, dashboard light, antiglare shield, canopy sunshade, enhanced cabin heating and defogging system with blower speed regulation, landing light in the wing, TSO white strobe light on the bottom and TSO white strobe and positional light.
The PS-28N Cruiser is equipped with the Rotax 912S2 EASA certified engine with enhanced engine cooling. An internal engine generator + F3A alternator and a new electronic 3-positional flap controller.



CIRRUS AIRCRAFT LAUNCHES LIMITED EDITION TO COMMEMORATE 8,000TH DELIVERY



Cirrus Aircraft unveiled a new limited-edition aircraft to commemorate the delivery of its 8,000th SR Series aircraft later this year - the 8000 Limited Edition SR Series. Inspired by the company's rich history of designing and building aircraft that inspire people to experience the world through personal aviation, the new design features bold colours and unapologetic accents on the exterior and interior.


"The SR Series has an incredible history of innovation, evolution and invention," said Zean Nielsen, CEO at Cirrus Aircraft. "Our team took that as inspiration to create a Limited Edition that breaks out of the boundaries of traditional aircraft design to reflect the energy and excitement of where we are going next."
Echoing the momentum of the runway lines as you prepare for take-off, the 8000 Limited Edition SR Series features an exterior that is impossible to miss. The design is accentuated by an industry-first Volt wing paint scheme, commanding attention on the ground and in the air. The unmistakable graphics and colours carry through into the interior with Volt stitching on the seats and embroidery on the door, and luxury perforated leather on the seats and throttle. In addition to the exciting new design, each of the limited run of eight (8) exclusive 8000 Limited Edition aircraft will be delivered along with a curated series of gifts and events for the new owners.
Cirrus Aircraft's first high-performance SR Series airplane - the SR20 - was delivered in 1999 and transformed general aviation with intuitive avionics, game-changing performance and revolutionary safety systems, including the Cirrus Airframe Parachute System® (CAPS®). The SR Series has been the world's best-selling single-engine piston for 18 years in a row, with a portfolio that includes the SR20, SR22 and the turbocharged SR22T. Later this year, the company will deliver its 8000th SR Series aircraft and exceed 11 million flight hours in more than 60 countries around the world.
The sixth generation SR Series - G6 SR Series - quickly reaffirmed Cirrus Aircraft's position as the industry leader and, once again, raised the benchmark for high performance, single-engine aircraft. The 2017 G6 SR Series launched the high-speed Cirrus Perspective+TM by Garmin® flight deck, Cirrus SpectraTM wingtip lighting, premium cockpit connectivity solutions and more. In the following years, the G6 SR Series was further enhanced with flight deck upgrades and new features in connectivity, including the Cirrus Aircraft mobile app powered by Cirrus IQ™ for access to real-time aircraft data from virtually anywhere in the world, flight data streaming and the ability to text or call contacts on the ground with FlightStream 510.
The 8000 Limited Edition SR Series was imagined and designed by the Xi Design Studio - Cirrus Aircraft's talented in-house personalization team. The Limited Edition continues to expand the Xi Design Studio's ability to incorporate luxury automobile-inspired details, handcrafted finishes and customization defined and inspired by the owner's imagination.



DAHER'S KODIAK 100 DELIVERY TO HÉLI-BÉARN MARKS THE FIRST FRENCH CUSTOMER FOR THIS TURBOPROP-POWERED UTILITY AIRCRAFT

The delivery of a Kodiak 100 to Héli-Béarn makes this air services company the first French customer for the utility aircraft member of Daher's single-engine turboprop-powered airplane product line.

Among the Kodiak 100's duties for Héli-Béarn - which is based at Pau-Pyrénées Airport in southwestern France - will be skydiving operations. In the skydiving configuration, the aircraft is equipped with a sliding door and accommodates up to 15 skydivers. Benefitting from its rapid climb capability of 9 min. 30 sec. to an altitude of 12,000 ft. (3,600 meters), the Kodiak 100 can perform an average of four rotations per hour for the deployment of parachutists.
Héli-Béarn CEO Jean-Luc Dartiailh said his company evaluated the Kodiak 100 in operational conditions and was rapidly convinced that it is the ideal aircraft - especially for skydiving flights. "It is modern, safe, easy to maintain and efficient. With an operating cost 25 percent lower than aircraft currently in service, the Kodiak is the ideal solution to take over from an aging fleet of skydiving platforms."
Héli-Béarn was founded in 1996 and is focused on transportation and aerial work with both fixed-wing airplanes and helicopters, while also providing aviation maintenance, training and consulting services. Included in its airplane fleet is a Daher-built TBM 700 aircraft.

PRODUCTION START FOR EFLYER 2



Bye Aerospace announced that production has commenced on Serial #001 for its two-seat all-electric eFlyer 2. The company is in the process of obtaining FAA Part-23 certification for the eFlyer 2 for the professional flight training mission.

George E. Bye, CEO of Bye Aerospace, said the company has contracted with Composites Universal Group (CUG) to begin assembly of the production eFlyer 2 fuselage, the first major component being assembled.
"We continue to make advances in the certification process," Bye said. "These activities commence production of the first conforming eFlyer 2, the first of three planned conforming eFlyer 2 aircraft that will be used to help complete final FAA certification. We look forward to working with Steve Ruege and the team at CUG."
"Composites Universal Group is extremely proud to have been selected by George and the team at Bye Aerospace to begin tooling and construction for the all-carbon fibre fuselage for Serial #001 of the eFlyer 2 aircraft," said Steve Ruege, CEO of CUG. "We all feel here at CUG that Bye Aerospace has absolutely hit a home run with this next-generation all-electric aircraft design. We are very excited about working collaboratively with the Bye Aerospace team to achieve FAA certification and commencing production."
Bye Aerospace's current and future families of aircraft feature engineering, research and electric aircraft solutions designed to specifically address compelling market needs. Benefits include five-fold lower operating costs, no CO2 emissions, and decreased noise. Bye Aerospace estimates the eFlyer will eventually eliminate the release of millions of metric tons of CO2 each year as its deliveries begin and the general aviation fleet is replaced.

FIRST CARGO DOOR EQUIPPED BEECHCRAFT KING AIR 260C TO ENTER AIR MEDICAL SERVICE WITH AIR ARCHIPELS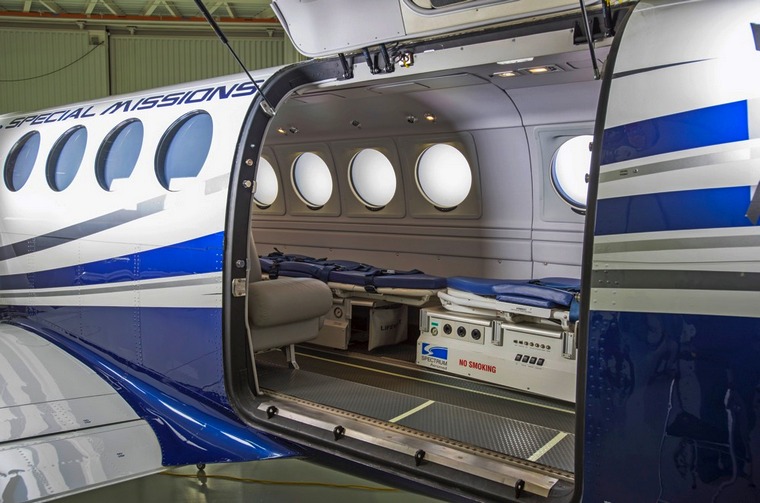 Textron Aviation has announced it was awarded a contract by Air Archipels of Tahiti (French Polynesia) for one Beechcraft King Air 260 and one cargo door equipped King Air 260C aircraft. The aircraft are planned to be delivered to Air Archipels in the second half of 2021. Air Archipels currently operates a fleet of Beechcraft Super King Air B200s in French Polynesia. The first cargo door King Air 260 was ordered by Air Archipels and it will be the first to enter service.

"We're honoured that Air Archipels has chosen to continue to stay with the King Airs in support of its critical emergency service operational needs in French Polynesia," said Bob Gibbs, vice president, Special Mission Sales for Textron Aviation. "The King Air is the world leader in turboprop special missions because of the aircraft's unmatched capabilities and reliability. Continuing to be the supplier of choice for emergency services in French Polynesia is a testament to the King Air's performance when each minute matters."
Air Archipels carries out 3,000 hours of flight per year, most of which are for medical emergency evacuations. Their new King Air 260C will be configured for the air ambulance mission incorporating a LifePort medical interior.
"Air Archipels operations require a difficult to achieve compromise between high speed and accessibility on short runways. We are glad that the King Air 260 delivers these unique capabilities. By investing in a renewed fleet Air Archipels chooses to offer the highest standard of reactivity, safety, and comfort in their operations," said Manate Vivish, CEO for Air Tahiti, the parent company of Air Archipels.
The King Air 260C aircraft is a version of the King Air 260 twin-engine turboprop aircraft configured with an optional cargo door, resulting in enhanced mission flexibility. Two Pratt & Whitney Canada PT6A-52 engines with Hartzell four blade propellers power the King Air 260C aircraft and a fully integrated Collins Aerospace Pro Line Fusion digital avionics suite provides pilot(s) with state-of-the-art touchscreen controls. The King Air 260 turboprop's standard IS&S Thrustsense Autothrottle system reduces pilot workload through all phases of flight and features protections for engine overtemp and overtorque scenarios. Controlled through the Flight Management System, the King Air 260 turboprop's new digital pressurization system makes cabin pressure manual control a thing of the past. Additionally, the updated King Air 260 turboprop's multi-scan weather radar is fully automated and optimized for presenting an accurate picture of surrounding weather.



AIRBUS UNVEILS ITS HELICOPTER FLIGHTLAB TO TEST TOMORROW'S TECHNOLOGIES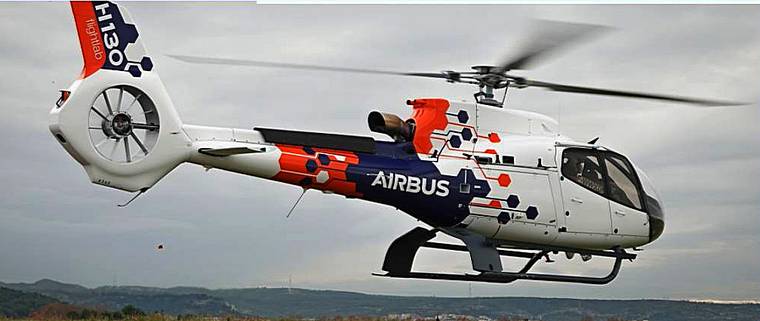 Airbus Helicopters has started in-flight tests on board its Flightlab, a platform-agnostic flying laboratory exclusively dedicated to maturing new technologies. Airbus Helicopters' Flightlab provides an agile and efficient test bed to quickly test technologies that could later equip Airbus' current helicopter range, and even more disruptive ones for future fixed-wing aircraft or (e)VTOL platforms.


Airbus Helicopters intends to pursue the testing of hybrid and electric propulsion technologies with its Flightlab demonstrator, as well as exploring autonomy, and other technologies aimed at reducing helicopter sound levels or improving maintenance and flight safety.
"Investing in the future remains essential, even in times of crisis, especially when those innovations bring added value to our customers by targeting increased safety, reduced pilot workload, and reduced sound levels," said Bruno Even, Airbus Helicopters CEO. "Having a dedicated platform to test these new technologies brings the future of flight a step closer and is a clear reflection of our priorities at Airbus Helicopters," he added.
Flight tests started last April when the demonstrator was used to measure helicopter sound levels in urban areas and in particular, study how buildings may affect people's perception. First results show that buildings play an important role in masking or amplifying sound levels and these studies will be instrumental when the time comes for sound modelling and regulation setting, especially for Urban Air Mobility (UAM) initiatives. Testing was pursued in December to evaluate the Rotor Strike Alerting System (RSAS) aimed at alerting crews about the imminent risk of collision with the main and tail rotors.
Tests this year will include an image-detection solution with cameras to enable low altitude navigation, the viability of a dedicated Health and Usage Monitoring System (HUMS) for light helicopters and an Engine Back-up System, which will provide emergency electric power in the event of a turbine failure. Testing on the Flightlab will continue in 2022 to evaluate a new ergonomic design of intuitive pilot flight controls intended to further reduce pilot workload, which could be applicable to traditional helicopters as well as other VTOL formulas such as UAM.
The Flightlab is an Airbus-wide initiative, which reflects the company's approach to innovation focused on delivering value to customers. Airbus already has several well-known Flightlabs such as the A340 MSN1, used to assess the feasibility of introducing laminar flow wing technology on a large airliner and the A350 Airspace Explorer used to evaluate connected cabin technologies inflight.



GREECE TO BUY FRENCH FIGHTER JETS IN MESSAGE TO TURKEY




Greece and France signed a 2.5-billion-euro ($3 billion) warplane deal on Monday as part of a plans to upgrade Greece's armed force in response to Turkish challenges in the eastern Mediterranean.
The deal will see Greece buying 18 Rafale jets, 12 of them used, made by French firm Dassault to bolster its forces during their regular mid-air skirmishes with Turkish pilots over disputed Aegean airspace. It comes as the long time regional rivals kick off a round of exploratory talks over their clashing interests in the Mediterranean, their first in nearly five years. A Greek government spokesman insisted the talks were "not negotiations" and were "not binding".
France has strongly backed Greece in its standoff with Turkey over natural gas resources and naval influence in the waters off their respective coasts.
The programme, Greece's most ambitious in decades, includes four multi-purpose frigates, four navy helicopters, anti-tank weapons, navy torpedoes, airforce missiles and 15,000 additional troops by 2025.



15 MORE BOEING KC-46 TANKERS TO FUEL THE AIR FORCE INTO THE FUTURE



The U.S. Air Force has awarded Boeing [NYSE: BA] a $2.1 billion contract for 15 KC-46A tankers, expanding its fleet of aircraft that will not only set the standard for aerial refuelling but will also help enable the integrated digital battlespace. Like a cellular tower in the sky, the KC-46 connects air forces to data needed to maintain the decision advantage and win on the 21st century battlefield.


"The KC-46's adaptability is going to be a game-changer for the U.S. Air Force," said Jamie Burgess, Boeing KC-46 tanker vice president and program manager. "We know our defence customers will need to transform how they fight and win in the modern era. That's why Boeing is focused on making sure the KC-46 grows and changes with them."
The KC-46 is a widebody, multirole tanker designed for state-of-the-art air refuelling, cargo and medical transport. Boeing is now on contract for 94 KC-46A tankers.
"Our KC-46 fleet is growing, and we're ready to extend the reach of next-generation air refuelling to more of our airmen," said Col. Jason Lindsey, U.S. Air Force KC-46 System program manager.
Boeing delivered the first KC-46A to the U.S. Air Force in January 2019. Since then, the company has delivered 42 tankers to McConnell Air Force base in Kansas, Altus Air Force Base in Oklahoma, Pease Air National Guard base in New Jersey and Seymour Johnson Air Force base in North Carolina. The next-generation KC-46 is bringing new capabilities and operational flexibility to the U.S. Air Force and international customers.
Boeing is assembling KC-46A aircraft at its Everett, Washington, facility, where it also continues production of the KC-46 tanker for Japan.



SIKORSKY-BOEING TEAM REVEALS ADVANCED ASSAULT HELICOPTER DESIGNED TO REVOLUTIONIZE U.S. ARMY CAPABILITIES



Sikorsky, a Lockheed Martin Company (NYSE: LMT), and Boeing (NYSE: BA) has released details of its advanced helicopter for the U.S. Army's Future Long Range Assault Aircraft competition, known as FLRAA. The aircraft, named DEFIANT X, will be the fastest, most manoeuvrable and most survivable assault helicopter in history. Combined with the team's unsurpassed experience in mission systems, training and sustainment, it will revolutionize the way the Army meets threats in 2035 and beyond.


DEFIANT X is a complete weapon system that builds on the handling qualities and transformational capabilities proven by the team's technology demonstrator, SB>1 DEFIANT®. With unmatched range and survivability, DEFIANT X will to fly low and fast through complex terrain, land quickly, deliver soldiers and equipment to the objective area (referred to as "the X") and get out.
DEFIANT X flies twice as far and fast as the venerable Black Hawk helicopter it is designed to replace. Currently undergoing testing in a digital combat environment, the aircraft continues to prove itself the most survivable platform for mission requirements.
"DEFIANT X is purpose-built for a modernized Army that requires expanded reach, survivability and lethality," said Steve Parker, vice president and general manager of Boeing Vertical Lift. "This weapon system will give soldiers unequalled technological advantage and connectivity over adversaries in a multi-domain battle space."
DEFIANT X will revolutionize the Army's air assault capability with limited changes in tactics, techniques, procedures, training and infrastructure while maintaining the Black Hawk helicopter footprint and tight formation capability flown today.
The Army is expected to release a request for proposal on FLRAA later this year, with a contract award expected in 2022.




SWITZERLAND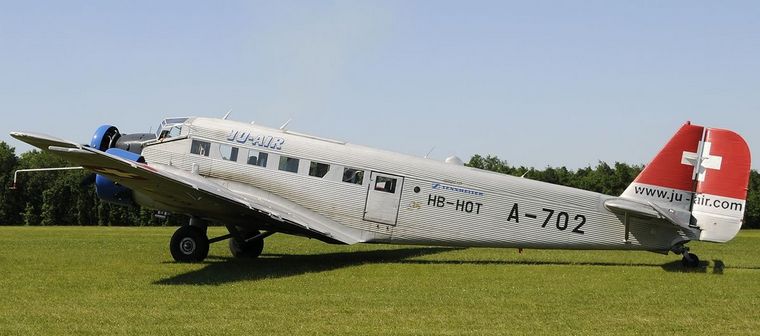 4 AUGUST 2018

The flight crew of the Junkers Ju-52/3m aircraft, operated by Ju-Air, that was destroyed in an accident in a mountainous area in Switzerland on 4 Augustus 2018, was according to a report, released accustomed to not complying with recognised rules for safe flight operations and taking high risks. The aircraft crashed into the western slope of Piz Segnas at an elevation of 2540 m. All 17 passengers and three crew members were killed. The accident is attributable to the fact that after losing control of the aircraft, there was insufficient space to regain control, thus the aircraft collided with the terrain.

The investigation identified the following direct causal factors of the accident: - The flight crew piloted the aircraft in a very high-risk manner by navigating it into a narrow valley at low altitude and with no possibility of an alternative flight path. - The flight crew chose a dangerously low airspeed as regard to the flight path. Both factors meant that the turbulence which was to be expected in such circumstances was able to lead not only to a short-term stall with loss of control, but also to a non-recoverable situation.

The investigation identified the following factors as directly contributing to the accident: - The flight crew was accustomed to not complying with recognised rules for safe flight operations and taking high risks. - The aircraft involved in the accident was operated with a centre of gravity position that was beyond the rear limit. This situation facilitated the loss of control.



South Africa, Grand Central Airport: An Aeronautic Solutions South Africa Aérospatiale AS 350B2 Ecureuil with a student and instructor on board was engaged in a training flight. During one of the simulated emergencies, the aircraft hit the ground and rolled. All rotor blades separated from the hub. Both occupants survived.
Zambia, Mukinge Mission Airstrip: A Zambian Air Force Harbin Yunshuji Y-12E with 5 crew carrying five 210 litre diesel drums from Lusaka to Mukinge, skidded off the runway on landing. Two crew received injuries and were taken to hospital. The aircraft sustained substantial damage to the forward fuselage.

Belize, Crooked Tree, Orange Walk: A burnt Beechcraft 100/A100 King Air was found by law enforcement officers in Belize. It had been used for transporting drugs. Six persons were arrested and 750 kg of cocaine was confiscated.
USA, Davenport Airport, IA: A Beechcraft B300 King Air 350 experienced a loss of directional control and subsequent runway excursion during a landing attempt at Davenport Municipal Airport (DVN/KDVN), Iowa. The aircraft sustained substantial damage upon impact with a snow bank. The right-hand engine separated and the propeller contacted the fuselage. The two people onboard were uninjured.
USA, near Lake Earl NE Crescent City, CA: Following a loss of engine power, Cessna T182T Turbo Skylane operated by Moreys West Coast Adventures Inc with two on board force landed in marsh terrain near Lake Earl northeast of Jack McNamara Field Airport (CEC/KCEC), Crescent City, California. The airplane came to rest inverted, sustaining substantial damage and the two occupants onboard received minor injuries.
USA, Highway 50, Primrose, near Canon City, CO: Following a loss of engine power, a Cessna 182C Skylane with only the pilot on board force landed to Highway 50 in Primrose, Fremont County, Colorado. The sole pilot was uninjured during the incident and the aircraft undamaged.

Belgium, near Liège Airport: An Air Atlanta Icelandic Boeing 747-400F, operating flight SV3920 on behalf of Saudia Cargo, in initial climb of a flight to Riyadh-King Khalid International Airport, suffered an engine issue after take-off from Liège Airport. The crew declared mayday and continued for a fuel dump procedure of the North Sea before coming back to land at Liège Airport. Witnesses reporting hearing loud bangs with associated flames from the engine, which would be consistent with an engine surge.
USA, S of Murfreesboro Municipal Airport, TN: A Cessna 162 Skycatcher operated by Jay Air LLC DBA following a loss of engine power, force landed to an open field in Rutherford County, south of Murfreesboro Municipal Airport Tennessee. The two occupants were uninjured and the aircraft undamaged.

Argentina, General Rodríguez Airport, BA: Rans S-19 Venterra with two on board impacted open field terrain and a post-crash fire ensued shortly after take-off from General Rodríguez Airport, Buenos Aires, Argentina. The airplane was destroyed during the accident sequence and the two people onboard were fatally injured.
USA, near Skydive Houston Airport, Waller, TX: An experimentally built Zenair CH 601 HDS Super Zodiac, impacted open field terrain in Waller County near Skydive Houston Airport (37XA), Waller, Texas. The airplane sustained substantial impact damage and the sole pilot onboard received unspecified but apparent serious injuries.




3 FEBRUARY 1985



First flight of the Atlas XH-1 Alpha, a South African prototype attack helicopter, used as a concept demonstrator for the then-planned Rooivalk project.

The Atlas XH-1 Alpha was developed by Atlas Aviation (now Denel) of South Africa, from an Aérospatiale Alouette III airframe, retaining that helicopter's engine and dynamic components, but replacing the original cockpit with a stepped tandem one, adding a 20 mm cannon under the chin and converting the undercarriage to tail-dragger configuration.
The XH-1 first flew on 3 February 1985 and soon embarked on a rigorous flight test program to examine the feasibility of a dedicated attack helicopter in southern African conditions. The results were ultimately good enough to convince Atlas and the South African Air Force to go ahead with the development of a dedicated attack helicopter. The XH-1 and Rooivalk are completely different aircraft and share no components. The Rooivalk was developed from the later XH-2 prototype.
The sole XH-1 was retired sometime in the late 1980s and was handed over to the South African Air Force Museum, where it is on display.



PLEASE GO TO
www.youtube.com/channel/UCCuRVZAGodT6sztTeXBGeMw
and subscribe to our YouTube channel