Compiled by Willie Bodenstein




AIRLINK JOHANNESBURG-POLOKWANE FLIGHTS SUSPENDED UNTIL MARCH 2021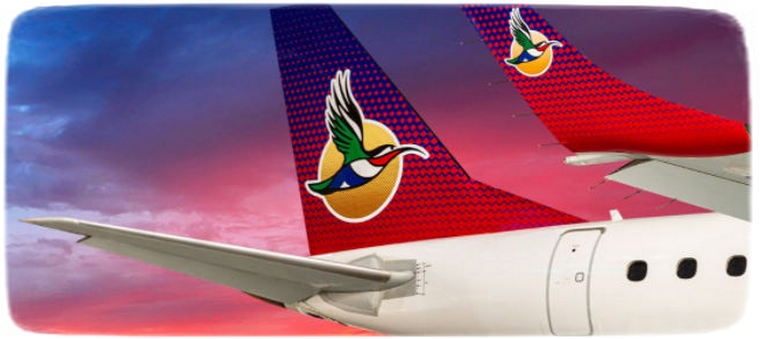 "Unfortunately, a combination of factors, most notably the latest surge in COVID-19 infections and the Level 3 lockdown restrictions which are intended to curb the virus's spread, have decimated demand on what is traditionally an important and busy business travel route. We are temporarily suspending the service until 03 March 2021, by which time we trust the situation will have improved.
We will resume services in March with an enhanced schedule of daily early morning and late afternoon return flights, enabling same-day return services between the two cities,' said Airlink Managing Director and CEO, Rodger Foster.
Airlink apologises to ticketholders for any inconvenience caused by the suspended service.
Customers holding tickets for flights during February may request to be rebooked for travel at a later date, or for a refund.

ETHIOPIAN, CEMAIR IMPLEMENT INTERLINE AGREEMENT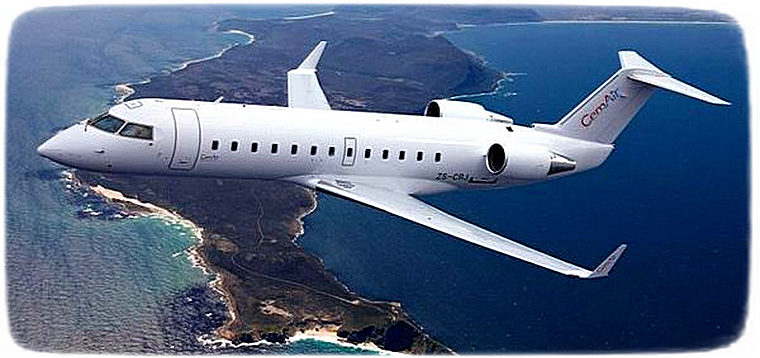 Ethiopian Airlines and CemAir have started implementing an interline agreement which allows passengers enjoy seamless travel with a single ticket and lower cost between points within the carriers' networks.
Mrs. Rahel Asefa, Vice President Marketing, Ethiopian Airlines Group remarked, "In our continuous endeavour to expand our service beyond our extensive network in Africa, we are happy to partner and add CemAir to our list of growing partners in Africa."
"We are proud of our partnership with Ethiopian Airlines, Africa's leading and one of the largest global airlines" said Miles van der Molen, the CEO of CemAir. "Ethiopian is a strong partner and with the significant changes in the South African airline industry we look forward to working closely with them as we expand our network both domestically and beyond." He added, "the coming years represent an unparalleled opportunity in the industry and we see our future expansion closely tied to the success of our partners."

FLYSAFAIR TO OPERATE FLIGHTS LATER IN 2021 BETWEEN SOUTH AFRICA AND MAURITIUS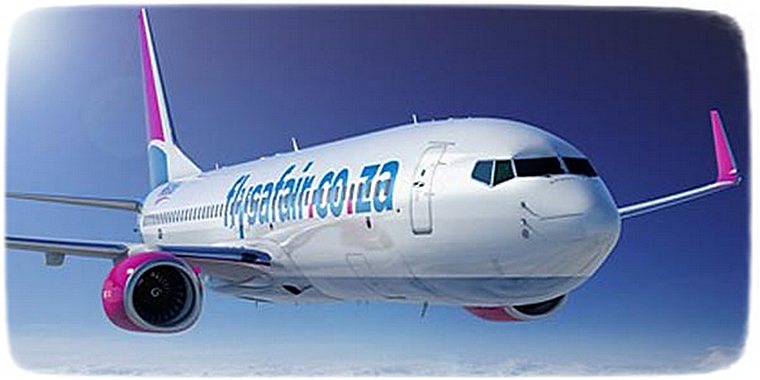 Mauritius has long been a top attraction for South Africans. Travellers are lured by its white-sand beaches, mouth-watering cuisine and luxury resorts and FlySafair announced that it will operate twice-weekly flights from South Africa and Mauritius later this year, pending international regulations and the current travel ban by Mauritius.
The new route will be a milestone for the airline as they expand its operations.
CMO of FlySafair Kirby Gordon said: "With some of the major local carriers still grounded, we're hoping to provide some much-needed capacity on the route between OR Tambo and Sir Seewoosagur Ramgoolam International Airport."
"We've had our sights set on offering services beyond South Africa for some time and hope this will be one of many announcements in the future. Safair has been able to build up a wealth of experience in the aviation industry and we're very fortunate to be able to tap into this as we embark on this exciting new chapter," said Elmar Conradie CEO of FlySafair.

ASTRAL AVIATION TO DEPLOY FREIGHTER TWICE-WEEKLY BETWEEN NAIROBI AND SHARJAH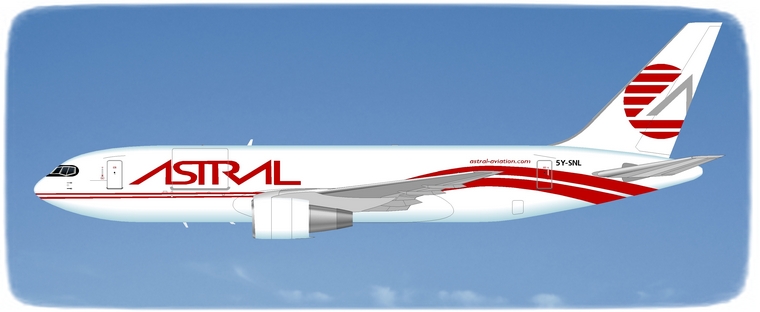 Astral Aviation will deploy its first B767-200 freighter on a twice-weekly service between Nairobi and its Middle East hub, Sharjah. The Kenya-headquartered airline said the route would begin on February 3, mainly catering to flowers and vegetables. The 40-ton capacity aircraft, which is leased from ATSG subsidiary Cargo Aircraft Management (CAM), will also be used on its four-times-per-week Nairobi-Johannesburg service, currently operated utilizing a B727-200F.
"The freighter will also offer capacity on high priority for the distribution of the Covid vaccine to and within Africa in addition to humanitarian cargo," the airline added. Astral Aviation chief executive Sanjeev Gadhia said the freighter will complement the existing fleet by providing new opportunities in the 40-tonnes category which was previously underserved in Africa.
The carrier said the B767F is ideal for its intra-African network, which comprises 15 scheduled destinations while offering new opportunities to the Middle East, which is "an important gateway for East Africa's air imports and exports".
In December 2020, Astral Aviation selected Sharjah International Airport as its Middle Eastern hub, in addition to its existing European hub at Liege International Airport in Belgium and its African hub at JKIA in Nairobi, Kenya.
Sharjah International Airport was chosen due to its "strategic location" as well as the services it provides. These include facilities to handle temperature-controlled perishable, pharma and healthcare cargo.

ASECNA, IN CONJUNCTION WITH NIGCOMSAT AND THALES ALENIA SPACE TO ACCELERATE SBAS DEVELOPMENT FOR AVIATION IN AFRICA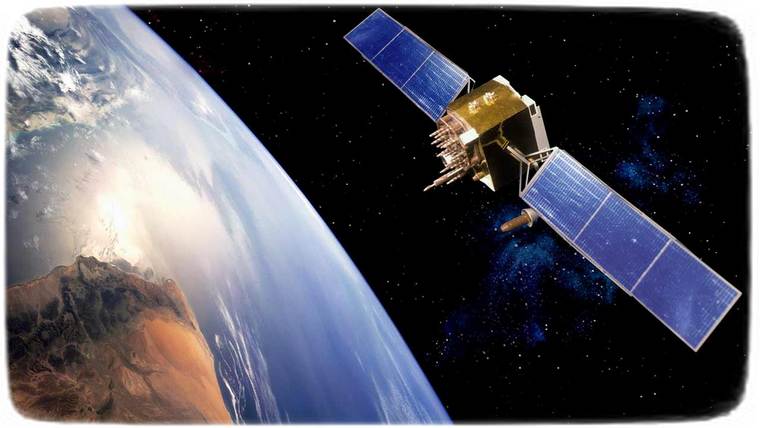 The Agency for Air Navigation Safety in Africa and Madagascar, ASECNA, the Nigerian Communications Satellite Ltd, NIGCOMSAT and Thales Alenia Space (www.ThalesAleniaSpace.com), joint venture between Thales (67 %) and Leonardo (33 %) joint efforts to accelerate SBAS development for aviation in Africa.
Following the broadcast of a SBAS (Satellite-Based Augmentation System) signal over Africa & Indian Ocean (AFI) region since September 2020, providing the first SBAS open service in this part of the world via NIGCOMSAT-1R Satellite, the 3 partners have successfully conducted on 27 January 2021 a series of 5 flight demos at Lomé International Airport. The goal was to show in real configuration the efficiency of the technology developed in the frame of the early open service as part of the « SBAS for Africa & Indian Ocean » programme which pursues the autonomous provision over the continent of SBAS services, to augment the performances of the satellite navigation constellations GPS and Galileo.
These tests were carried out by means of the ASECNA calibration aircraft (ATR42-300), which has been equipped for the occasion by Pildo Labs with specific sensors and embarked VIPs and pilots in 5 rotations over Lome airport. The aim of the experiment was to demonstrate the ability of the system to allow landings on the two ends of the runway without deployment of local ground infrastructure and with a performance level close to the use of Instrument Landing Systems (ILS). It demonstrates the benefits of the future operational safety-of-life SBAS services, expected from 2024, in terms of flight safety, efficiency and of environmental protection.
The outcomes of the demonstrations, as a crucial step forward the provision and use of satellite navigation services in the Africa and Indian Ocean region, were debriefed on 28 and 29 January during an international outreach event on SBAS in aviation in Africa, gathering airlines, aircraft manufacturers and other aviation stakeholders from all over the world.
"We are proud to support the SBAS for Africa & Indian Ocean open service and to have contributed to the success of these inflight demos using our geostationary communication satellite NIGCOMSAT-1R navigation payload", declared Dr. Abimbola Alale, MD/CEO of NIGCOMSAT Ltd. "The SBAS demonstration flight feat is in line with policy direction of the Honourable Minister of Communications and Digital Economy of Federal Republic of Nigeria; Dr. Isa Ali Ibrahim (Pantami) FNCS, FBCS, FIIM for value addition and propensity not only in the Telecommunications Sector but Aviation, Maritime, Rail Transport, Precision Agriculture, Survey, Oil & Gas and Mass-Market Applications for sustainable development beyond Nigerian shores".
ASECNA is an International public organisation. Its main mission is to provide air navigation services within an airspace of 16,500,000 square kilometres, divided into six flight information regions (F.I.R) as defined by the International Civil Aviation Organization (ICAO). ASECNA also develops solutions for airport management, aviation infrastructure studies and construction, equipment maintenance, calibration of air navigation instruments and training for civil aviation staff. Its 18 Member States are: Benin, Burkina Faso, Cameroon, Central African Republic, Comoros, Congo, Côte d'Ivoire, France, Gabon, Guinea Bissau, Equatorial Guinea, Madagascar, Mali, Mauritania, Niger, Senegal, Chad and Togo.
FACE MASKS NOW A FEDERAL REQUIREMENT IN AIRPORTS, ON PLANES UNDER NEW CDC ORDER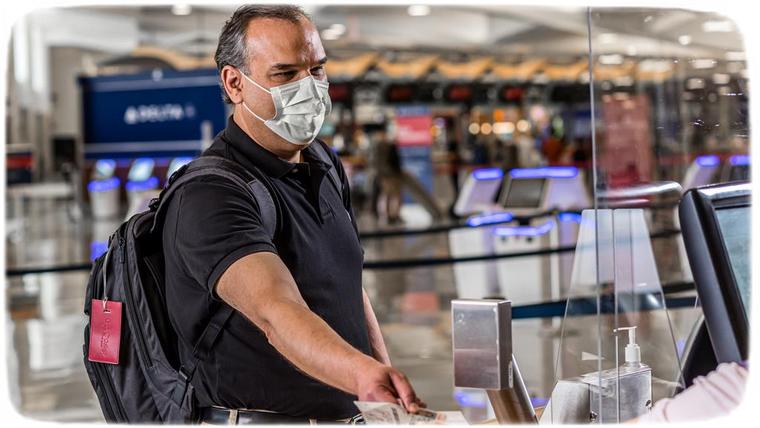 Effective Tuesday, Feb. 2, wearing a mask or face covering in airports and on planes became federal law. This comes after the Centres for Disease Control and Prevention on Friday issued a mask-wearing order that builds on an executive order issued in January by President Joe Biden. The new mandate will be enforced through a Security Directive issued by the Transportation Security Administration and applies to customers and employees.
"Refusal to wear a mask onboard Delta aircraft and throughout the travel ribbon may result in denial of boarding, removal from the aircraft and even civil penalties under federal law," said David Garrison,?S.V.P.?- Corporate Safety, Security & Compliance. "This new mask mandate is a welcome directive from the CDC and will provide much needed back-up to Delta's own mask wearing policy that has been in place since May of last year."
Wearing a mask is one of the most important ways? Delta customers and employees can help prevent the spread of COVID-19. To date, Delta has banned approximately 950 customers for refusing to comply with the airline's own mask policy.
The CDC's mask order provides limited exemptions for people with a disability and for children under 2 years of age. In July 2020, Delta put in place an exemption process for customers who have underlying conditions that explicitly prevent them from safely wearing a face mask. Customers with a disability who cannot wear a mask for reasons related to their disability are strongly encouraged to reconsider travel or should be prepared to complete Delta's 'Clearance-to-Fly' process, which includes consultation with a third-party medical professional prior to departure at the airport.
Exemptions also apply when asked to temporarily remove the mask for identify verification purposes or while eating, drinking or taking oral medications for brief periods. Prolonged periods of mask removal will not be permitted for eating or drinking and the mask must be worn between bites and sips.
The CDC has specified the types of masks permitted for travel, which can be found here. Delta recommends a surgical or medical mask, a synthetic or fabric mask made with tightly woven 3- or 4-ply material, or a valve-free respirator (N95 or KN95) mask.
While we continue to encourage customers to bring their own face covering when traveling on Delta, supplies will be available for customers who need them.

VALLAIR SPEARHEADS A321 PASSENGER TO FREIGHTER CONVERSIONS IN CHINA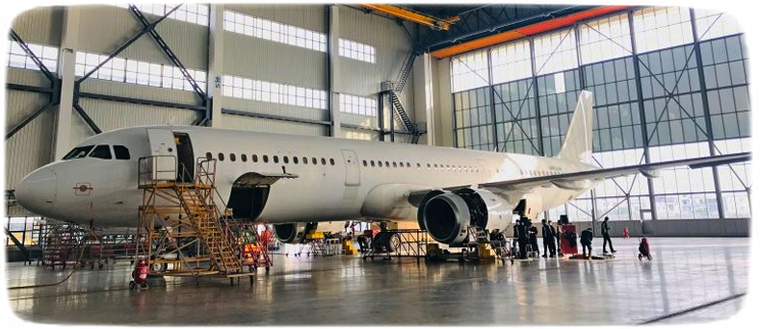 Vallair, the multi-faceted aviation business and launch customer of the Airbus A321 freighter, is pioneering the first passenger to freighter conversions to be undertaken in China. "We are excited to be embarking on the next phase of our A321 passenger to freighter conversion activity" says Gregoire Lebigot, CEO of Vallair. "MSN 1017 will be the first of nine aircraft scheduled to be converted in China, this is an important milestone."
The work is being undertaken for Vallair by EFW at the ST Engineering facility in Guangzhou and the aircraft is planned for delivery in Q3 2021 to cargo-operator, SmartLynx.
Vallair has previously partnered with EFW in Asia on the conversion of its inaugural A321F. This was undertaken at its Singapore facility and delivered to launch operator Qantas Freight in October. Recently, the Company signed an MoU (Memorandum of Understanding) with US operator GlobalX for ten conversions, and it has leased a further two to SmartLynx Malta.
Lebigot goes on to say that the conversion of a younger aircraft variant will ensure that operators are flying with newer technologies and as the aircraft is still in production, few supply chain issues are anticipated. "Vallair is keen to introduce the A321F to the Chinese market as we see strong potential for the freighter in its active e-commerce sector. Our decision to commission the conversion process for a significant number of our lease portfolio 'in-country' demonstrates not only our confidence in the future implementation of this type, but also our commitment to local technical and engineering resources."
Vallair's data confirms that the A321 freighter variant is better for the environment due to its 20% reduction in fuel burn, while the aircraft offers exceptional range, payload, and cost benefits. The innovative design benefits from a lower cargo hold allowing it to offer shipping of containerized cargo in addition to its normal cargo positions. From an air logistics point of view, this then makes the A321F an attractive, cost-effective proposition as the ability to offer containerization of cargo reduces turn-around times and therefore increases load efficiency.

QATAR AIRWAYS CONTINUES U.S. NETWORK EXPANSION WITH LAUNCH OF FLIGHTS TO SEATTLE ON STATE-OF-THE-ART BOEING 777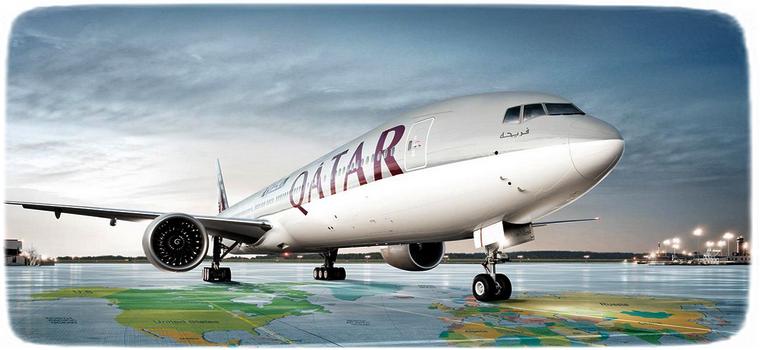 Today marks the introduction of Qatar Airways flights to Seattle (SEA) - allowing passengers traveling from the Pacific Northwest even more flexible travel options via the most connected and Best Airport in the Middle East, Hamad International Airport (DOH).
Seattle marks the airline's eleventh U.S. gateway, surpassing the number of destinations it operated in the U.S. pre-COVID-19. The four weekly flights will be operated by Qatar Airways' state-of-the-art Boeing 777 featuring 42 seats in Business Class and 312 seats in Economy Class.
Kicking off 2021 by expanding its West Coast footprint with inaugural fights to the Emerald City comes as the airline continues rapidly rebuilding - and expanding - its network across the globe. The new flights from Seattle follow last month's successful San Francisco (SFO) to Doha launch.
As a leading global connector, Qatar Airways currently operates over 800 weekly flights to more than 120 destinations, with plans to increase to over 130 destinations by the end of March. Passengers travelling to and from Seattle can enjoy seamless connections via the Best Airport in the Middle East, Hamad International airport with the widest network of destinations in Africa, Asia-Pacific, South Asia and the Middle East.
Chargé d'Affaires of the U.S. Embassy in Doha, Her Excellency Ambassador Greta C. Holtz, stated: "I am honoured to celebrate the launch of Qatar Airways flights to yet another U.S. destination - operated on U.S.-made Boeing aircraft. This new route will open doors for more tourism, business, and education opportunities. Opening this new route is just one more indicator of the growing ties between Qatar and the United States in all respects."
Qatar Airways Group Chief Executive, His Excellency Mr. Akbar Al Baker, said: "An international destination renowned for innovation, technology and natural beauty, we are delighted to serve this increasingly important business and leisure market. And, as one of the top airports in the U.S., passengers will have an increased number of convenient connections when Alaska Airlines joins the oneworld alliance on March 31st - including to Alaska, Canada and Hawaii."
Alaska Air Group Chairman and CEO, Mr. Brad Tilden, said: "Qatar Airways is an outstanding airline known around the world for its excellent quality and service. We're tremendously proud to join them two months from now as a oneworld alliance member. Our guests will be able to earn and redeem miles on Qatar to amazing global destinations, along with an ease-of-travel experience and oneworld benefits for our elite flyers. Making connections even easier for our guests, Qatar flies to Doha not only from Seattle, but also from two of our other West Coast hubs: San Francisco and Los Angeles."
As a oneworld partner, Alaska Airlines will connect customers from the U.S. West Coast to Doha and beyond via its other hubs in Los Angeles and San Francisco, complementing Qatar Airways' existing strategic partnerships with JetBlue and oneworld carrier American Airlines.
SIA TO BEGIN BOEING 737-800 NG OPERATIONS FROM MARCH WITH PHUKET SERVICES


Singapore Airlines (SIA) will operate Boeing 737-800 NG aircraft on flights to Phuket1 from 4 March 2021, offering customers greater consistency in product and service across the SIA Group's premium network as part of SilkAir's integration with the parent Airline.
More SilkAir routes will be progressively transferred as nine 737-800 NG join the SIA fleet. This would also allow SIA to operate the aircraft to points within its current network, starting with Brunei in March 20212. The full integration of SilkAir into Singapore Airlines is scheduled for completion in the 2021/22 financial year.
The SIA 737-800 NG will have 12 Business Class and 150 Economy Class seats. Customers can look forward to a step up to SIA's award-winning suite of in-flight offerings on regional routes. This includes the world-class service offered by Singapore Airlines cabin crew, enhanced food and beverage options, and the KrisWorld in-flight entertainment via a web-based platform.
"The introduction of the SIA 737-800 NG will bring about a more comfortable and seamless travel experience for customers on our regional routes. Integrating SilkAir with SIA also allows us to be nimble and flexible in aircraft deployment, and supports our fleet and network growth strategy," said Goh Choon Phong, Chief Executive Officer, Singapore Airlines.
QATAR AIRWAYS RETIRES FINAL 4 A330-200FS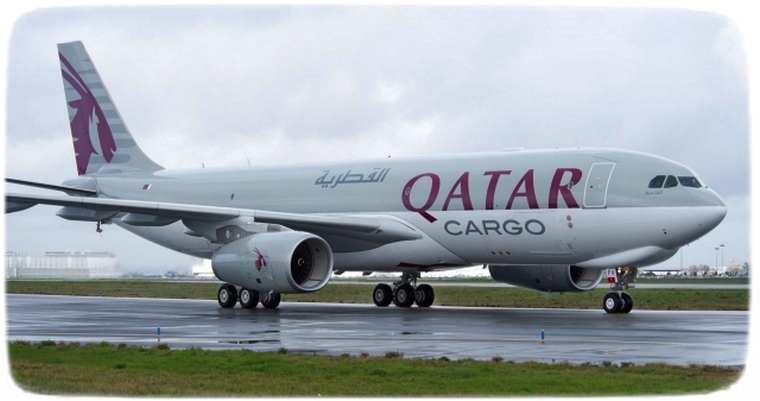 On 31 January, Qatar Airways retired their final four A330-200Fs and the aircraft are now parked at the airline's base at Doha. The retirement is part of the airline's plan to streamline the cargo-fleet on Boeing, which now consists of two B747-8Fs and 24 B777Fs. In April, two additional B777Fs are expected to be delivered, bringing the total cargo-fleet to 28.
In total Qatar Airways operated five A330-200Fs, which were all ordered new at Airbus. In August last year, Qatar sold one of its A330-200Fs to the Hungarian government, which is operated by Wizzair. Reportedly, two of the four remaining A330-200Fs are eyed by shipping giant CGA CGM to launch its own cargo airline. However, this deal hasn't been announced yet (as is the official launch of the new airline).
AIR NEW ZEALAND BACKS GOVERNMENT'S BIOFUELS MANDATE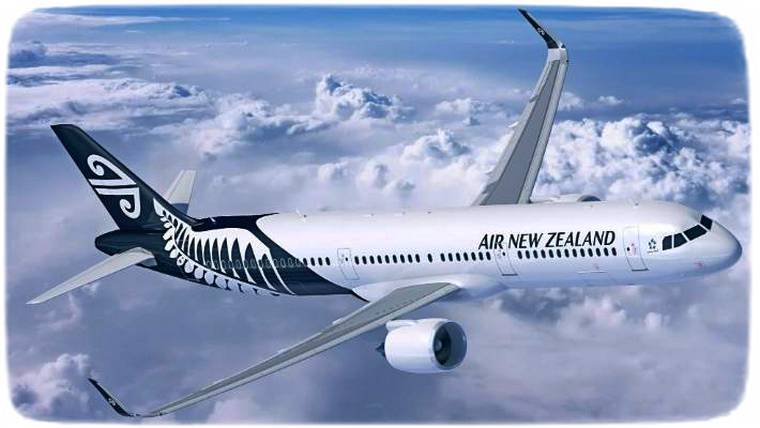 Air New Zealand backs the New Zealand Government's in principle decision to implement a biofuels mandate that will help the country to reduce carbon emissions in the transport sector.
At the announcement with Prime Minister Jacinda Ardern, Minister for Climate Change James Shaw and Transport Minister Michael Wood, Air New Zealand Chief Executive Officer Greg Foran said pursuing biofuels is a necessary step in reaching New Zealand's shared net zero by 2050 goal.
"COVID-19 has had a huge impact on our airline, but it has not slowed our commitment to decarbonising our business. We see today's announcement as a major step forward for the wider transport sector and we're supportive of a national strategy for decarbonising the economy, accompanied by appropriate policy settings and investment.
"It's great news for New Zealand and great news for the future of travel and our key export industries which rely on low carbon air transport. We flew the world's first commercial aviation test flight powered by a sustainable second-generation biofuel in 2008 and the announcement brings us a step closer to making commercial flights powered by Sustainable Aviation Fuels a reality.
"While we see hydrogen-powered or electric aircraft as viable options for our domestic and short haul network, being able to access Sustainable Aviation Fuels at a competitive price will be very important for us when it comes to decarbonising our long haul operations."
The airline has been part of the Sustainable Aviation Fuel Consortium for the past five years in partnership with Z Energy and others. The consortium was formed to develop a roadmap for sustainable aviation fuel to become the norm for air travel in New Zealand.
AEROMEXICO LAUNCHES NEW SERVICE TO PUERTO ESCONDIDO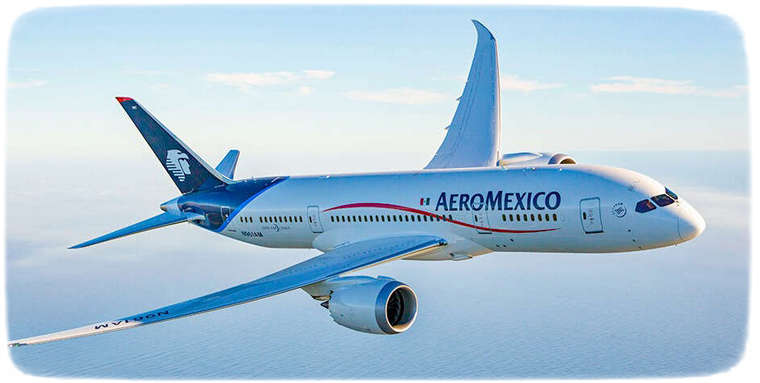 To celebrate the arrival of Aeromexico's first flight for the new Mexico City - Puerto Escondido route, the authorities of the State of Oaxaca and Aeropuertos y Servicios Auxiliares (ASA) welcomed the aircraft with the traditional water salute. The airline will operate seven weekly flights to this destination.
Puerto Escondido, a port city in Oaxaca, is known for its seven beaches, including Zicatela, known by many as the "Mexican Pipeline" for being one of the best places for surfing. This beach is surrounded by palm trees and has a unique style, plus excellent nightlife.
The Secretary of Tourism of Oaxaca, Juan Carlos Rivera Castellanos, recognized Aeromexico for launching the newest airline route with all the necessary health and safety measures. "With this new flight, we are following up on a staggered reactivation of connectivity that contributes to the economic recovery of the state," said the Secretary.
Aeromexico began operations in this state in 1941, with the Acapulco-Oaxaca route, offering service twice a week in single-engine Travel Air and three-engine Stinson aircraft. With this new route, Aeromexico will offer more than 65 weekly flights from Mexico City to the three major destinations in the state: Oaxaca, Huatulco and Puerto Escondido, complying with the highest health and cleanliness standards to protect customers and employees.
SWISS TEMPORARILY REDUCES ITS GENEVA FLIGHT OPERATIONS TO AN ABSOLUTE MINIMUM IN VIEW OF FURTHER-TIGHTENED TRAVEL RESTRICTIONS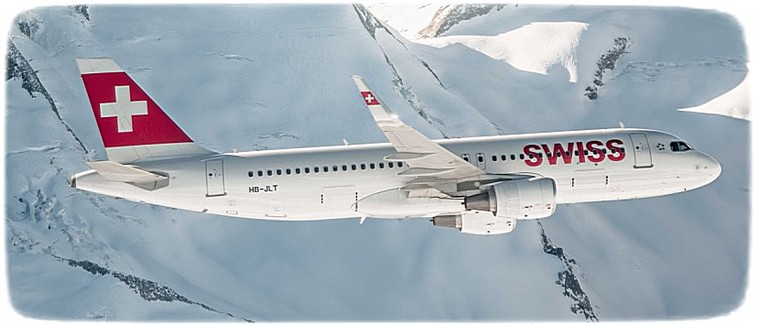 In view of the tighter travel restrictions announced by the Swiss Federal Council on 27 January and the resulting decline in demand for air travel, SWISS has been compelled to temporarily reduce its flight operations to an absolute minimum at Geneva Airport until the end of February. SWISS remains fully committed to its Geneva business and operations in the longer term and will continue to strive to keep Western Switzerland as well connected as possible with its global Zurich-based network. Further changes are also being made to SWISS's Zurich flight schedules. Travellers affected by flight cancellations can rebook free of charge or have the price of their ticket refunded.
Swiss International Air Lines (SWISS) is temporarily reducing its already-downsized flight operations in Geneva to an absolute minimum until the end of February with effect from Monday 1 February, in view of the tighter travel restrictions announced by the Swiss government. The action is being taken because SWISS's Geneva services are point-to-point operations that do not generate additional business through a feeder function (as is the case at SWISS's Zurich hub). Geneva Airport also currently lacks traveller testing facilities. The 13 weekly services between Geneva and SWISS's Zurich hub will continue to operate, as will the seven weekly frequencies between Geneva and the Frankfurt hub of Lufthansa. So SWISS will continue to keep Western Switzerland connected with its global route network in these still difficult times.
SWISS remains fully committed to its long-term strategy of maintaining a strong presence in Geneva and further expanding its present range of point-to-point air services. "Geneva is and remains an extremely important location for us," confirms SWISS CEO Dieter Vranckx. "And as soon as conditions permit and the demand for air travel returns, we will steadily expand our services from Geneva again, as we will from Zurich, too."
Many of the short- and long-haul SWISS services that are currently being offered from and to Zurich can continue to be operated, in view of their feeder function and/or their cargo-carrying role. But the already substantially diminished range of flights here, too, is being further reduced with effect from 1 February. As a result, SWISS will only be operating some 10 per cent of the February services which it provided in 2019.
Travellers whose flight is cancelled as a result of these developments can rebook free of charge or have the price of their ticket refunded.

PLEASE GO TO
www.youtube.com/channel/UCCuRVZAGodT6sztTeXBGeMw
and subscribe to our YouTube channel