Compiled by Willie Bodenstein

BRITISH AIRWAYS (OPERATED BY COMAIR) SLASHES FARES TO EAST LONDON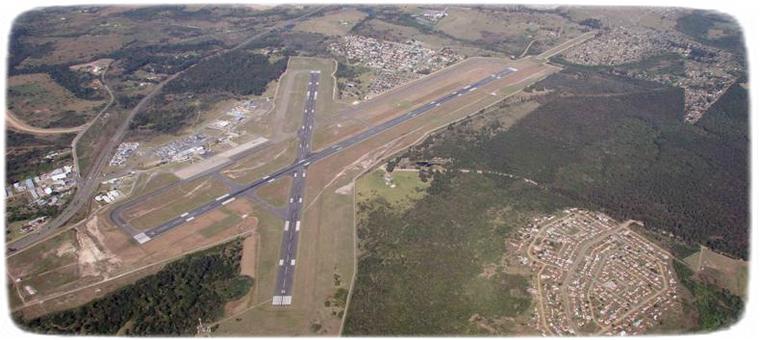 British Airways (operated by Comair), South Africa's leading premium full-service airline, has announced two new routes to East London and is offering fares starting from R595, including taxes and surcharges. This is 35% lower than fares currently offered on these East London routes.
Bookings are open for the new services which start operating on 17 March. British Airways (operated by Comair) will offer 13 weekly flights between Johannesburg and East London and seven between Cape Town and East London.
Desmond O'Connor, Executive Head of Revenue Management at British Airways (operated by Comair) added: "As we expand our schedule and offer more choice, we are pleased to now offer the full-service British Airways experience on these new routes. Furthermore, East London will also be displayed as a destination, as part of British Airways' global distribution network.
"We anticipate that our new flights will open up more opportunities for corporate and leisure travellers to conduct business or enjoy a welcome break in the beautiful Eastern Cape. We will be offering holiday packages through our tour operating divisions, which we hope will help to rejuvenate domestic tourism to the region."
British Airways' book with confidence commitment allows customers to adapt to unforeseen circumstances as they need to. They can also cancel the booking and use the same value towards a future booking. There are no additional costs.
When travelling with British Airways (operated by Comair), customers have a choice of Club (Business Class) and Traveller (Economy Class). Both Traveller and Club offer passengers British Airways' full-service hospitality, which includes a selection of complimentary meals and beverages. Customers have a more spacious cabin and get a free 23kg baggage allowance. The Club offering includes added benefits, such as access to the SLOW lounge, priority boarding, welcome pre-flight drinks and the additional legroom. All customers can join British Airways' frequent flyer programme, the Executive Club, to earn benefits and rewards.

AIR NAMIBIA ANNOUNCED THE CANCELLATION OF ALL ITS OPERATIONS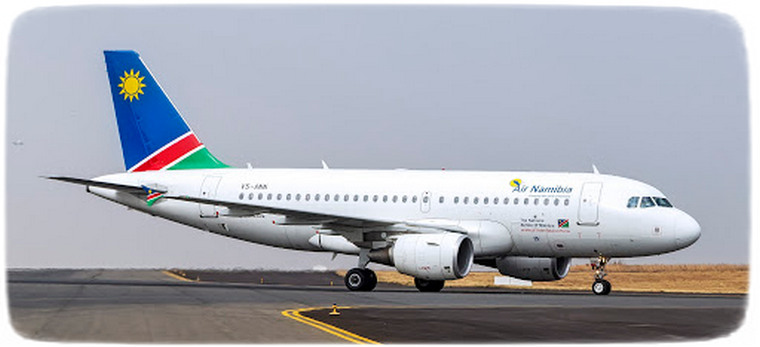 Air Namibia has, on social media, announced the cancellation of all its operations, effective 11 February. All the companies' aircraft would be grounded and its reservations system was suspended with immediate effect. Passengers that have already booked seats have been advised to register claims for refunds.
Air Namibia had been loss-making since its inception, plagued by a flawed business model that rendered 15 out of its 19 routes unprofitable. A combination of the types of aircraft, routes, high employee numbers, and other structural inefficiencies had contributed to the financial distress of the company.
Air Namibia spokesperson Twaku Kayofa confirmed that the Namibian government is poised to announce its flag carrier's voluntary liquidation and that trade union representatives had informed the company's 636 employees on 10 February that they would receive an ex-gratia pay-out equal to 12 months of salary, but no benefits.

ETHIOPIA RECEIVES WTTC'S SAFE TRAVELS STAMP



"This decision reflects Ethiopia's commitment to maintaining the standard safe travel protocols and procedures as we reopen our doors to tourism and international visitors." - Hailemariam Desalegn, Chairman, Ethiopian Tourism Board
Ethiopia is the latest destination to be awarded the World Travel & Tourism Council (WTTC) Safe Travels Stamp - the world's first-ever global safety and hygiene stamp - following major steps implemented by the Ministry of Culture and Tourism last year to ensure safety for residents, travellers, and workers and businesses in the tourism value chain, as Ethiopia reopened its borders to international visitors.
Ethiopia is among 200 other major popular holiday hot spots around the world such as Kenya, Turkey, Portugal, Argentina, Tunisia and Indonesia, who together are using the stamp to reassure travellers and restore confidence to travel.
WTTC, which represents the global Travel and Tourism private sector, created the Safe Travels Stamp in May 2020, to allow travellers identify destinations and businesses around the world which have adopted the global standardised health and hygiene protocols. The globally recognised Stamp has also helped revive the global travel and tourism sector, which has been left devastated by the COVID-19 pandemic.
The United Nations World Tourism Organisation (UNWTO) has also welcomed the WTTC Safe Travels Stamp, which places the safety and hygiene of travellers as a top priority.
Gloria Guevara, WTTC President and CEO, said: "Ethiopia is an incredibly important destination, and is becoming more popular each year. Last year, travel and tourism supported 1.96 million jobs in the country and contributed nearly 6.7% of the country's total GDP, which shows just how important its travel and tourism sector will be the country's economic recovery, once the COVID-19 pandemic has been combatted."

ETIHAD AIRWAYS IS THE FIRST AIRLINE IN THE WORLD WITH 100% OF CREW ON BOARD VACCINATED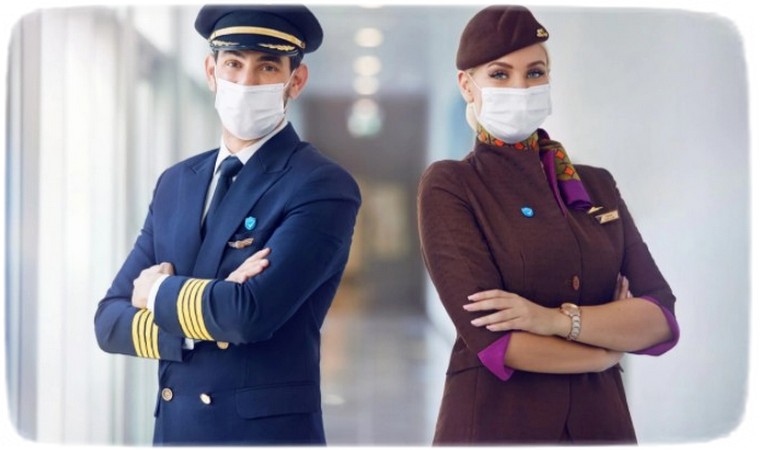 Etihad Airways, the national airline of the United Arab Emirates, has become the first airline in the world with all its operating pilots and cabin crew vaccinated to help curb the spread of COVID-19 and give passengers who travel with the airline peace of mind.
In January 2021, Etihad was awarded Diamond status for ensuring the highest standards of cleanliness and sanitisation in the inaugural 'APEX Health Safety, powered by SimpliFlying' audit. The airline's vaccination initiative has consolidated Etihad's position as an industry leader in its response to the pandemic and in keeping its employees and travellers safe.
Tony Douglas, Group Chief Executive Officer, Etihad Aviation Group, said: "We proactively made the vaccine available to all our employees to not only help combat the effects of COVID-19 but to make travellers feel confident and reassured the next time they fly with us. We are the only airline in the world to make COVID-19 testing mandatory for every passenger and crew member before every flight and now, we're the first airline in the world with 100% vaccinated crew on board.
This achievement was made possible through Etihad's 'Protected Together' employee vaccination initiative which was formally launched in January this year. Building on the UAE's Choose to Vaccinate campaign, Protected Together is about helping staff take proactive, personal steps towards protecting themselves against COVID-19.
In 2020, Etihad took significant steps towards supporting employees to receive the COVID-19 vaccine. In collaboration with the health authorities, the airline facilitated access for its frontline staff to the UAE's Emergency Use Programme. Etihad was one of the first employers in the capital to secure places for their frontline staff - including pilots and cabin crew - in Abu Dhabi's vaccination programme. Etihad also ensured the Etihad Airways Medical Centre became an accredited COVID-19 vaccination clinic.
To help further grow employee confidence, the Protected Together initiative includes virtual talks to connect staff with leading medical professionals, mobile clinics so employees can receive the vaccine at work, and staff are provided access to simple and clear vaccine information.

QANTAS GROUP TARGETS DOMESTIC GROWTH WITH ALLIANCE AIRLINES CAPACITY DEAL


A new deal with Alliance Airlines will help the Qantas Group meet an expected surge in local tourism demand once the country moves beyond sudden COVID-related border closures.
Alliance will provide the QantasLink network with flexible capacity using its recently acquired Embraer E190 aircraft - a 94 seat jet with a five-hour range that is well suited to linking regional centres with smaller capital cities.
Initial routes that Alliance will fly are expected to include Adelaide-Alice Springs, Darwin-Alice Springs and Darwin-Adelaide. Passengers can expect an increase in frequency made possible by the size, range and economics of the E190 compared to the Boeing 737s that are currently used on these routes; the 737s will be redeployed elsewhere in Australia as part an ongoing 'right aircraft, right route' approach to the Group's network.
Qantas has signed a three-year deal with Alliance to access three E190s based in Darwin and Adelaide. The timing will depend on the rate of recovery in travel demand but is currently expected to start in June 2021, once the vast majority of the Qantas Domestic flying has returned to pre-COVID levels.
The agreement also provides flexibility to access an additional 11 (for a total of 14) E190 regional jets but also to switch off some (or all) of this capacity, depending on market conditions.
The E190 offers 10 seats in Business Class and 84 seats in Economy, with a range of about 4,500 kilometres.
Qantas owns just under 20 per cent of Alliance Airlines.
THE AIR BELGIUM FLEET WILL SOON EXPAND WITH THE ARRIVAL OF CARGO AIRCRAFT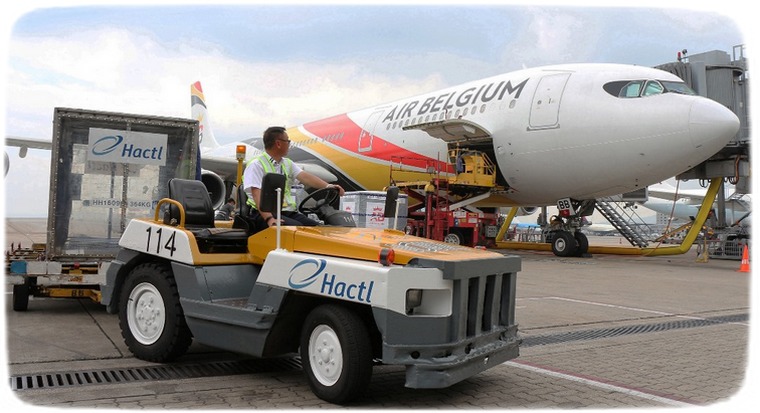 Several months ago, already, the airline Air Belgium had announced its desire to diversify into cargo. The company has now announced that it will soon introduce 4 cargo aircraft with an ambition of 6 units by the end of 2021.
The first two aircraft should be operational as of March 2021. The first aircraft will be based at Liege Airport. At the same time, the airline will of course continue its passenger flights to the French West Indies.
"In such an uncertain period, this is good news for the airline. We are delighted to be able to begin this diversification into the commercial and cargo sector, which my team and I know well. This will complement our existing passenger business which has been severely impacted by the current travel restrictions. This demonstrates once again the resilience and flexibility of our airline's development potential. As well as the ever-growing attractiveness of Liege Airport." - CEO of Air Belgium, Niky Terzakis.
Air Belgium SA is a company under Belgian law with its registered office in Mont-Saint-Guibert in Walloon Brabant. Its purpose is to offer direct intercontinental flights from Belgium. Exclusively devoted to long-haul flights at competitive fares for business and leisure travellers with a strong Belgian identity felt through all its ground and in-flight services.
KLM WORLD FIRST PASSENGER FLIGHT PERFORMED WITH SUSTAINABLE SYNTHETIC KEROSENE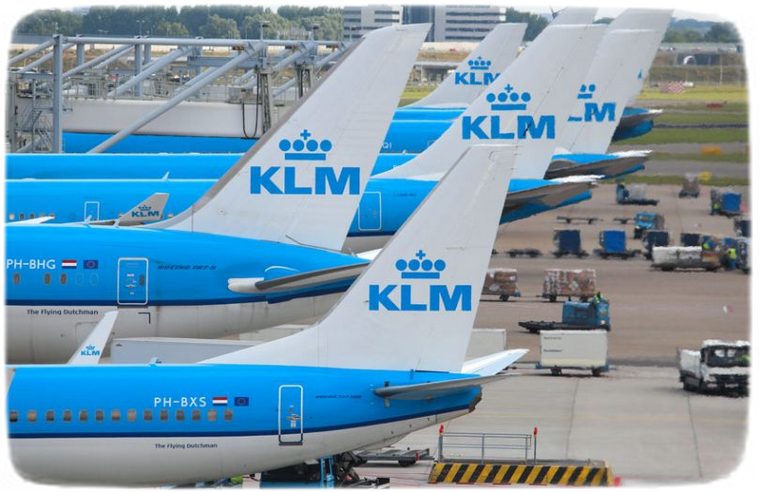 For the first time worldwide, a passenger flight partly flown on sustainably produced synthetic kerosene, was carried out in The Netherlands. This was announced during the international conference on Synthetic Sustainable Aviation Fuels (SAF) in The Hague. Shell, producer of the sustainable kerosene and KLM, operating the flight, presented this showcase during the meeting initiated by Cora van Nieuwenhuizen, Dutch Minister for Infrastructure and Water Management. European politicians, policymakers, representatives from the business community, the (aviation) industry and NGOs participated at the conference.
The first commercial passenger flight from Amsterdam's Schiphol Airport to Madrid last month, was carried out on an admixture of 500 litres of sustainable synthetic kerosene. Shell produced the synthetic kerosene in its research centre in Amsterdam based on CO2, water and renewable energy from sun and wind from Dutch soil.
The Netherlands is one of the leading countries in Europe that aim to boost the development and application of sustainable aviation fuels to make aviation more sustainable. The Netherlands wants to stimulate the development and application of sustainable aviation fuels (biofuels and synthetic kerosene) so European airlines will be able to fly entirely on sustainable fuel by 2050. The Dutch government supports various initiatives to stimulate production and use and thereby make it commercially viable. The construction of the first European factory for sustainable biokerosene in Delfzijl, The Netherlands, for which SkyNRG is collaborating with KLM, Schiphol Airport and SHV Energy, is one example.
During the conference, the stage was set for various new initiatives and start-ups. For example, the start-up Synkero announced that it is collaborating with Port of Amsterdam, Schiphol, KLM and SkyNRG on the realization of a commercial synthetic sustainable kerosene factory in the Amsterdam port. The project seeks to link with sustainable initiatives in the North Sea Canal area, such as the establishment of a 100-megawatt hydrogen plant where up to 15,000 tons of green hydrogen can be produced with sustainable electricity.
AIR CANADA TO SUSPEND FLIGHTS TO THE CARIBBEAN AND MEXICO AT THE REQUEST OF, AND TO SUPPORT, GOVERNMENT OF CANADA COVID-19 MITIGATION EFFORTS


Air Canada has temporarily suspended flights to Mexican and Caribbean destinations for 90 days in response to ongoing COVID-19 concerns, particularly during the Spring Break period. The decision, designed to achieve an orderly reduction in service and minimize customer impact, was taken in collaboration with the Government of Canada following consultations.
"Air Canada believes a collaborative approach with the Government of Canada involving all air carriers is the best means to respond to the COVID-19 pandemic, especially given concerns around the variants of COVID- 19 and travel during the Spring Break period. Through consultation, we have established an approach that will allow us to achieve an orderly reduction in service to these destinations that minimizes the impact on our customers and will support important public health goals to manage COVID-19. System-wide, the incremental impact on Air Canada's cash burn is not material given the already reduced levels of passenger traffic resulting from COVID-19 and travel restrictions," said Calin Rovinescu, President and Chief Executive Officer at Air Canada.
Following consultations with the federal government, Air Canada has agreed to suspend operations to 15 destinations beginning this Sunday, January 31 until Friday, April 30. To help ensure Canadians are not stranded abroad, Air Canada plans to operate a number of one-way commercial flights from affected destinations after January 31 in order to return customers at the suspended destinations to Canada.
Affected customers will be offered full refunds given the services are being suspended with no alternative available.
COVID-19 HEAVILY INFLUENCES NORWEGIAN'S JANUARY TRAFFIC FIGURES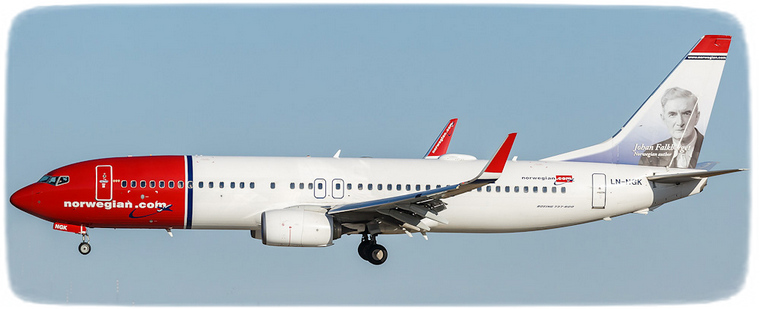 Norwegian's traffic figures for January are heavily influenced by lower demand caused by continued travel restrictions across Europe. In January, 74,224 customers flew with Norwegian, a decrease of 96 percent compared to the same period last year. The capacity (ASK) was down 98 percent and the total passenger traffic (RPK) was down by 99 percent. The load factor was 35.9 percent, down 45 percentage points.
Jacob Schram, CEO of Norwegian, said: "The pandemic continues to have a negative impact on our business as travel restrictions remain. We are doing everything in our power to come out of the examinership as a stronger, more competitive airline and we look forward to welcoming more customers on board as travel restrictions are lifted."
Norwegian operated eight aircraft on average in January, mainly on domestic routes in Norway. The company operated 96.8 percent of its scheduled flights in January, whereof 90.4 percent departed on time.
JAL SUCCESSFULLY OPERATES A COMMERCIAL FLIGHT USING SUSTAINABLE AVIATION FUEL PRODUCED IN JAPAN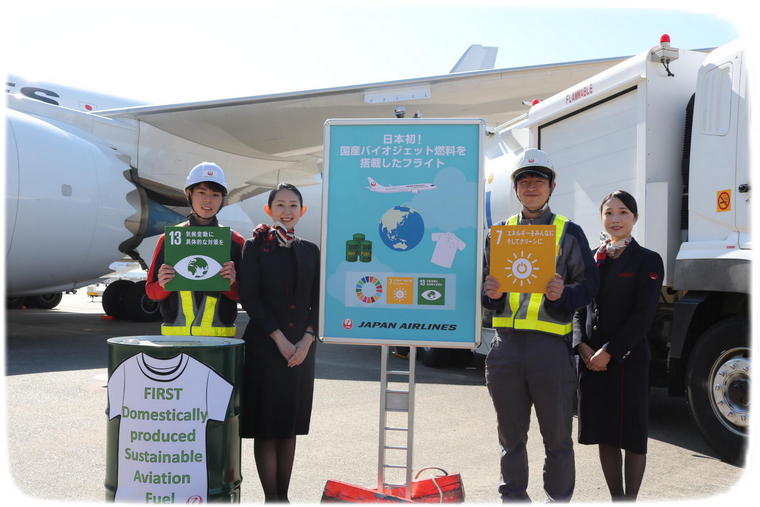 Japan Airlines (JAL), a recognized Eco-First company by the Ministry of the Environment of Japan, reiterated its commitment to further preserve the environment by operating a commercial flight from Tokyo Haneda to Fukuoka airport using sustainable aviation fuel (SAF). The product was a blend of traditional jet kerosene and SAF produced in Japan.
In October 2018, JAL launched a project to convert cotton clothing into SAF, produced within the country of Japan. During the project, 50 local companies helped collect approximately 250,000 pieces of clothing and with the technical support from Green Earth Institute Co., Ltd. and using a bioprocess technology developed by the Research Institute of Innovative Technology for the Earth (RITE), a domestically produced SAF was successfully created in March 2020.
JAL fully recognizes that the airline industry plays an integral role to protect the planet and regards environmental conservation as a vital issue in its Medium-Term Management Plan. The carrier will continue striving to achieve key environmental goals and contribute to a greener environment for future generations.
EMIRATES ENHANCES SMART CONTACTLESS JOURNEY WITH TOUCHLESS SELF CHECK-IN KIOSKS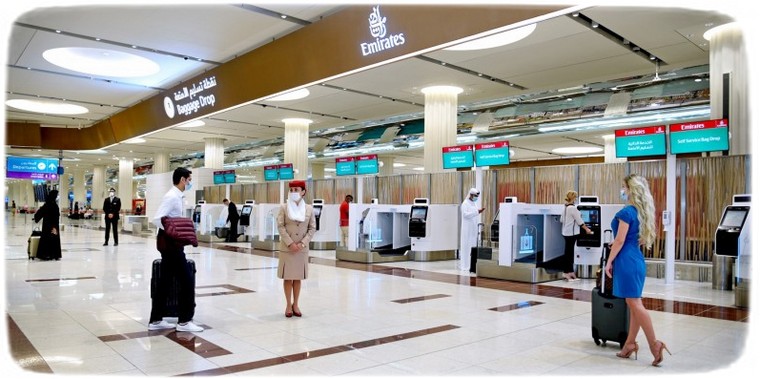 Emirates' self-check-in and bag drop kiosks at Dubai International (DXB), which made its debut in September last year, have now gone touchless further enhancing the smart contactless journey for passengers travelling from Dubai.
The 32 self-service bags drop machines and 16 check-in kiosks can be controlled completely by personal mobile devices without touching the screens; providing a safe and convenient airport experience. The kiosks allow customers to check-in, receive their boarding pass, choose seats on board and drop off their bags. New services have also been added to allow passengers to make payments for ancillary purchases, such as additional baggage allowance, directly at the kiosks.
The self-check-in kiosks, placed at the Economy check-in area in Terminal 3, complement the desks manned by Emirates check-in agents to reduce waiting time for customers during peak periods and improve the experience in Dubai. The service is now available to customers travelling to all destinations except to the US, Canada, China, India and Hong Kong due to additional requirements from these destinations. More kiosks are planned for the First and Business Class check-in area.
Emirates has spared no effort in creating a smart contactless journey for its customers. Travellers can also choose to use its integrated biometric path to breeze through DXB. Utilising the latest facial biometric technology, Emirates passengers check in for their flight, complete immigration formalities, enter the Emirates Lounge, and board their flights, simply by strolling through the airport.
The smart contactless experience continues on board with digital menus available on the Emirates app allowing customers to browse the menus on their personal devices both online and offline; as well as on Emirates' Wi-Fi portal without needing to purchase a Wi-Fi package.
The Emirates app can also be used to create a preferred playlist from over 4,500 channels on inflight entertainment (IFE) on ice and sync it to their personal screens on board. In the coming months, passengers will also be able to control their viewing experience on the IFE screens, with their personal devices.
Emirates has been using smart technology to ensure its customers travel safely and continues to invest in product and service to provide an unmatched travel experience on ground and on board.
RYANAIR CALLS ON THE EUROPEAN COMMISSION TO TURN OFF THE STATE AID SUBSIDIES TO AIR FRANCE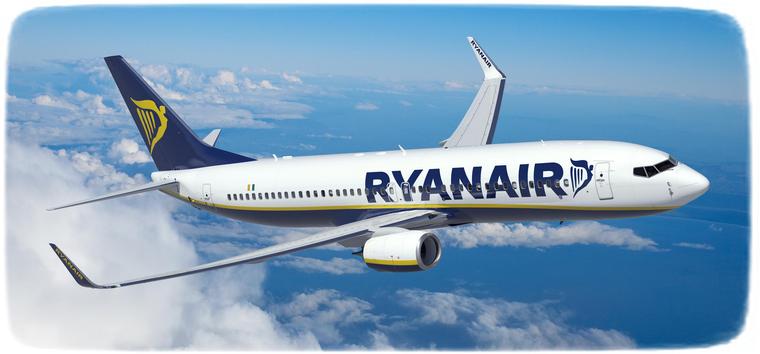 Ryanair, Europe's largest airline recently called on the European Commission to reject plans for further discriminatory State aid from the French Government to Air France. This chronically inefficient airline already received a blockbuster €7bn subsidy package in 2020 and should not receive further government support.
Should yet another enormous and illegal State aid bailout occur, then effective remedies must be applied to ensure fair competition in the French market and to protect the interests of the French consumer / visitor. This must include Air France giving up a substantial number of its take-off and landing slots at key French airports including Paris Charles De Gaulle, Paris Orly and Lyon.
Ryanair is ready to operate some or all of this capacity (if a competitive tender is run for their slots), to provide meaningful competition and choice vs. Air France and to assist French passengers / visitors to access lower fares.
"The EU must put an end to this flood of discriminatory multi-billion-euro bailouts to inefficient legacy airlines which will distort the single European market and eliminate fair and effective competition.
Commissioner Vestager must stand firm in her discussions with the French Government. Either Air France gets no state aid or proper remedies should be put in place to ensure a fair and level playing field for all airlines. This must include Air France giving up capacity at key French airports. The 24 daily slots at Paris Orly referenced in some media reports is not enough and the Commission must go further.
SMARTWINGS GROUP CARRIED 1.8 MILLION PASSENGERS LAST YEAR, SUFFERING AN 81.5% YEAR-ON-YEAR DROP DUE TO THE COVID-19 PANDEMIC.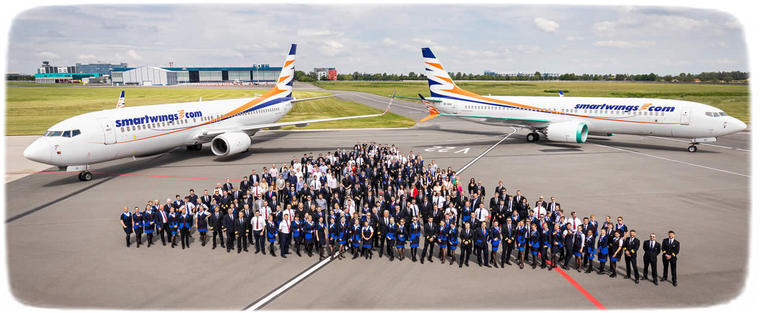 Smartwings Group recorded a steep decline in the number of passengers last year due to the unprecedented situation in the aviation industry caused by the COVID-19 pandemic. The group carried more than 1.3 million passengers on its regular lines and charter flights under its Smartwings and CSA brands, which was 83.7% fewer than in the previous year. Other 451 000 passengers travelled on board Smartwings Group aircrafts operated on ACMI wet lease agreements with other carriers. In total, Smartwings Group served 1.8 million passengers (-81.47% y-o-y). The Czech air transport industry has been hit the hardest of all European markets by the pandemic and associated travel restrictions, according to the International Air Transport Association (IATA).
Smartwings Group operated 13.5 flights last year (-78.4%), with Smartwings- and CSA-branded aircraft landing at 263 airports around the world. The Group operated its flights not only from the Czech Republic, but also from France, Poland, Hungary, Slovakia, and Canary Islands. Smartwings Group's fleet includes 47 airplanes.
"Early last year, Smartwings Group seemed to be heading for the best results in its history. Instead, it had to face an unexpected and unprecedented aviation industry crisis. A dramatic decline in demand caused by the extraordinary circumstances forced us to adopt severe austerity measures and take many radical steps," says Roman Vik, board member and CEO, Smartwings.
Due to the COVID-19 pandemic and associated measures adopted by governments in the Czech Republic and other European countries in 2020, air traffic was restricted to an unprecedented degree, causing the number of passengers and consequently the company's revenues to plummet. In spring, when a state of emergency was declared, air transport was halted completely. When the emergency was lifted, renewed traffic did not even reach 20% of the previous level. The COVID-19 pandemic caused revenues to drop by 90% as compared to 2019. Before the pandemic broke out, both Smartwings and CSA had been profitable. Besides a decline in demand for air transport, Smartwings and CSA have to face unfair competition from air carriers that have received state aid. A vast majority of air carriers across the EU have received direct or indirect state aid approved by the European Commission. Smartwings and CSA have received no targeted aid, though.
"A key factor for a revival of travel is successful vaccination of the population," says Roman Vik. "Our goal is to regain a position of a major player on the European aviation market and a competitive air carrier. We still believe we can make it, mainly thanks to our employees who have done extremely well during the crisis. Big thanks to them!"
Despite the severe impact of the COVID-19 pandemic on travel, Smartwings Group continues to operate flights to the biggest number of destinations from the Czech Republic (currently 11) and is the largest air carrier at Prague's Václav Havel Airport. Besides regular lines and charter flights under the Smartwings and CSA flags, the company provides a wide range of special flights for important organizations, sports clubs etc. The company has long been involved in UN- and NATO-sponsored air transports for Scandinavian armies to Afghanistan and Mali. Besides the Czech Republic, Smartwings dispatches its flights also from hubs in Poland, France, Canary Islands, Slovakia, and Hungary. During the state of emergency in spring last year, Smartwings Group immediately responded to the needs of Czech citizens and requests by the government and provided its capacities to transport medical supplies from China and to return Czech citizens from Canada, USA, Philippines, Peru, Mexico, Cuba, Panama, Honduras, Dominican Republic, Colombia, Costa Rica, Canary Islands and Egypt.
PLEASE GO TO
www.youtube.com/channel/UCCuRVZAGodT6sztTeXBGeMw
and subscribe to our YouTube channel