The He 70 Blitz, a mail and fast passenger aircraft of the 1930s, was aerodynamically a leading design for its day, setting eight world speed records by the beginning of 1933. Designed to serve as a mail plane for Deutsche Luft Hansa as well as an auxiliary bomber and aerial reconnaissance, one of the many requirements was that it was to be faster than the Lockheed Vega.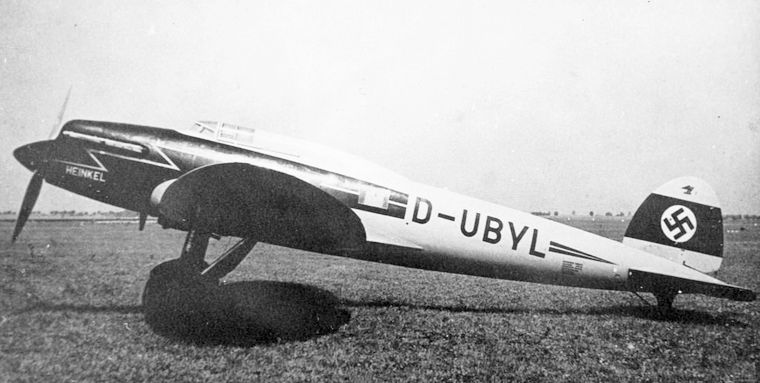 In order to meet the demanding speed requirements, the design minimised drag, with flush rivets giving a smooth surface finish. The main characteristics of its design being an aerodynamically efficient elliptical wing, twin propellers driven by a single engine and small, rounded control surfaces and retractable landing gear. To further enhances aerodynamic efficiency, the pilot and radio operator were seated in tandem, followed by a cabin seating four passengers in twos facing each other.
The He 70 had its first flight on 1 December 1932.
Lufthansa operated He 70s between 1934 and 1937 for a fast flight service, which connected Berlin with Frankfurt, Hamburg and Cologne, as well as on the Cologne/Hamburg route.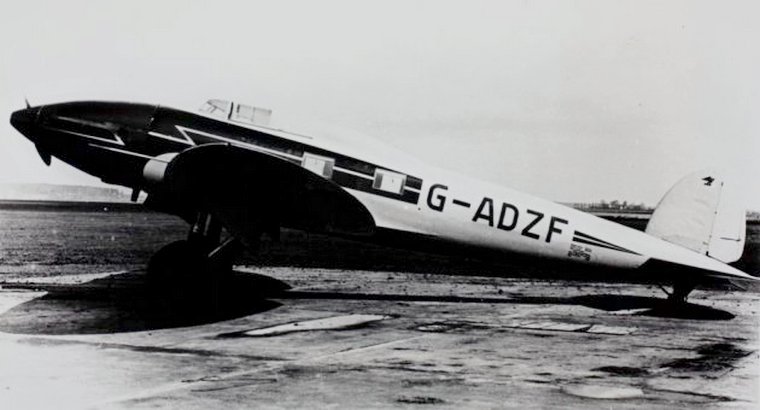 The Luftwaffe operated He 70s from 1935, initially as a light bomber and reconnaissance aircraft. As soon as purpose-built designs became available, it was relegated as a liaison and courier aircraft.
Approximately 324 He 70s were built by Heinkel and some were built under license in Hungary. He 70s were also used in the Spanish Air Force and flew operationally until retired in 1954.
General characteristics (Military version)
Crew: 3 (pilot, radio operator and dorsal gunner)
Length: 11.70 m (38 ft 4? in)
Wingspan: 14.80 m (48 ft 6?.75 in)
Height: 3.10 m (10 ft 2 in)
Wing area: 36.50 m≤ (392.9 sq ft)
Empty weight: 2,360 kg (5,203 lb)
Loaded weight: 3,386 kg (7,450 lb)
Max. take-off weight: 3,500 kg (7,700 lb)
Powerplant: 1 ◊ BMW VI 7.3 Z water-cooled V12 engine, 750 PS (552 kW)
Propellers: metal, two-bladed
Performance
Maximum speed: 360 km/h (195 knots, 224 mph) at sea level
Cruise speed: 295 km/h (159 knots, 183 mph)
Range: 2,100 km (1,135 nmi, 1,305 mi)
Service ceiling: 5,300 m (17,390 ft)
Climb to 1,000 m (3,300 ft: 2.5 min
Climb to 4,000 m (13,125 ft): 15 min
Armament
Guns: 1 ◊ 7.92 mm (.312 in) MG 15 machine gun aimed from rear cockpit
Bombs: 6 ◊ 50 kg (110 lb) or 24 x 10 kg (22 lb) bombs internally
PLEASE GO TO
www.youtube.com/channel/UCCuRVZAGodT6sztTeXBGeMw
and subscribe to our YouTube channel