FLYEGYPT LAUNCHES FLIGHTS TO UNITED ARAB EMIRATES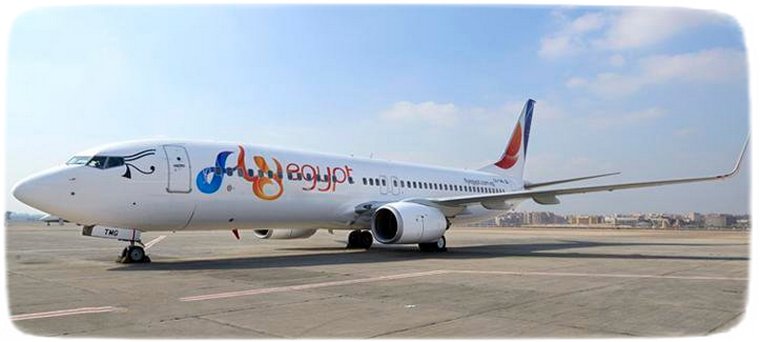 flyEgypt introduces direct flight between Cairo and Ras El Khaimah , one of the seven emirates in the United Arab Emirates, starting 2ND May 2021 .Each week there will be three flights between Ras El Khaimah and Cairo international airport.
flyEgypt is actively engaged in supporting the revival of Egypt's tourism industry, by connecting Egyptian destinations with the greater Middle East through scheduled flights to Kuwait, Jordon, kingdom of Saudi Arabia and new direct flights to United Arab Emirates alongside their European leisure travel product.
EMIRATES BOOSTS SERVICES TO MALDIVES AND SEYCHELLES AHEAD OF EASTER BREAK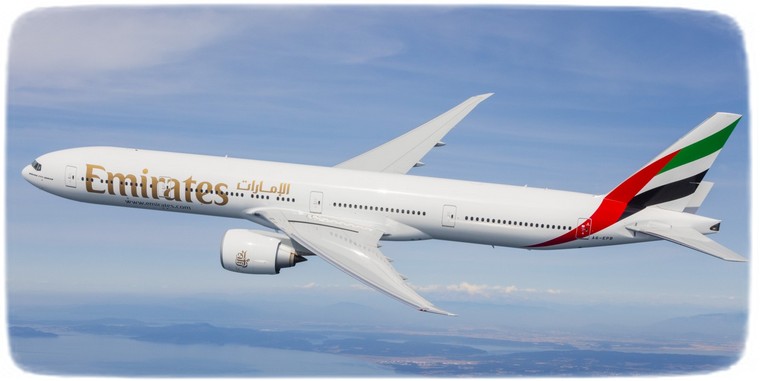 Emirates has announced it will increase services to popular holiday destinations, Maldives and Seychelles, ahead of the Easter break. Starting 28 March, the airline will offer customers 28 weekly flights to Male and seven weekly flights to Mahe. The added services will meet market demand and offer customers greater flexibility, choice and connectivity while planning their travels this Easter holiday.
Emirates currently offers customers 24 weekly flights to the Maldives, utilising a Boeing 777-300ER aircraft. Starting from 28 March until 18 April, the airline will ramp up services to 28 flights a week - offering customers enhanced connectivity to the popular Indian Ocean destination, via Dubai.
Tickets can be booked on emirates.com, Emirates sales offices, or via travel agents. Experience world-class spa resorts, pristine beaches and explore stunning marine life in one of the world's best diving destinations.
All travellers to the Maldives, excluding Maldives citizens, must present a negative COVID-19 PCR test result, conducted within 96 hours prior to departure. Travellers are also requested to complete the online Immigration and Health self-declaration form within 24 hours prior to arrival.
Starting from 28 March until 30 October 2021, Emirates' flights from Dubai to Mahe will increase from five-times-a-week to seven-times-a-week, utilising a Boeing 777-300ER aircraft. The announcement comes as the island-nation is set to re-open its borders for international travellers with no vaccination or quarantine requirements, starting 25 March.
All travellers will still be required to present a negative PCR test taken 72 hours prior to departure.
Visitors to Seychelles will enjoy the island-nation's lush, tropical forests, picturesque beaches and diverse marine life. Tickets can be booked on emirates.com, Emirates sales offices, or via travel agents.
Emirates has safely restarted operations to more than 90 destinations within its global network. The airline's modern hub, Dubai, remains one of the world's most popular holiday and stopover destinations. From sun-soaked beaches to world class hospitality and leisure facilities, Dubai offers a variety of world-class experiences. It was one of the world's first cities to obtain Safe Travels stamp from the World Travel and Tourism Council (WTTC) - which endorses Dubai's comprehensive and effective measures to ensure guest health and safety.
AEROFLOT LAUNCHES REGULAR FLIGHTS TO SEYCHELLES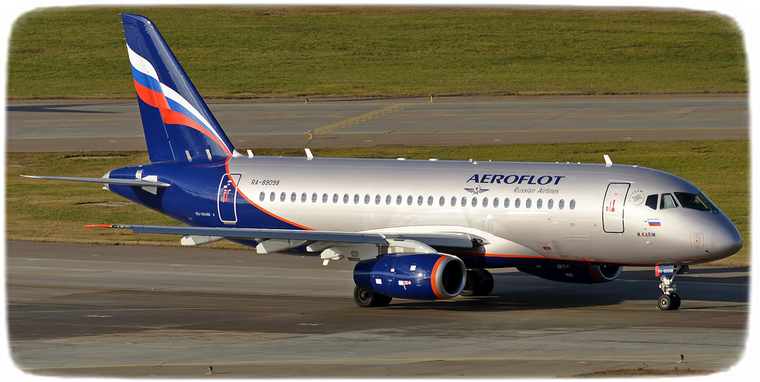 Aeroflot will start regular flights from Moscow to Seychelles (Mahe Island), from 2 April. Flights will operate once per week, on Fridays. Ticket sales are open on the airline's website.
The air service with the Seychelles has been opened following the relevant resolution by the emergency response centre for preventing the import and spread of the new coronavirus infection in the Russian Federation, and border opening for tourists, including Russians, by the Seychelles authorities.
Russian citizens can enter Seychelles visa-free, without any restrictions. Travellers are required to have a negative COVID-19 test taken no earlier than 72 hours before departure from their first route point, with the test certificate in Arabic, English and French.
Up-to-date information on entry visa rules and restrictions for passengers of international flights can be found on Aeroflot's website.
Aeroflot ranks among the 20 largest airlines globally. In 2020, Aeroflot carried 14.6 million passengers (30.2 million passengers as Aeroflot Group including subsidiaries). Aeroflot was the world's most on-time mainline airline in 2019 according to Cirium's On-Time Performance Review.
Aeroflot holds 4-Star Airline status from Skytrax and was named Best Airline in Eastern Europe for the eighth time at the 2019 Skytrax World Airline Awards. Aeroflot has also been awarded a five-star global airline rating by US aviation association APEX.
Aeroflot was named the strongest brand in Russia in 2020 and the world's strongest airline brand according to leading brand strategy consultancy Brand Finance. Aeroflot ranks fourth in the industry for digitalisation, according to Bain & Company research.
QATAR AIRWAYS NAMED WORLD'S BEST AIRLINE BY LEADING ONLINE TRAVEL AGENT EDREAMS


Qatar Airways has been acknowledged for its performance during the global pandemic as the best airline in the world by eDreams, one of Europe's largest online travel agents. The accolade drew on feedback from over 61,000 customers across 667 airlines awarding marks for service quality not only on board, but throughout each customer touchpoint, including flight refunds, reliability, ticket flexibility, value for money, overall experience and safety.
Qatar Airways topped the rating with a score of 4.4 / 5, reflecting the range of measures to support customers and trade partners during the pandemic, including the most flexible booking and refunds policy.
Qatar Airways' Chief Commercial Officer Thierry Antinori welcomed the award from eDreams: "We are thankful and very honoured to receive this award coming from one of the leading global trade distributors. This reflects the uninterrupted and full commitment of Qatar Airways to our customers and the trade since the first day of the pandemic. We have worked hard to be the most trusted and reliable airline for our travel trade partners.
"At Qatar Airways fulfilling our mission and being there for the people needing us is paramount. When the pandemic began, we were there to bring people home when many other airlines stopped flying, and since then we have kept flying, resuming and rebuilding our network using our varied fleet of modern, fuel-efficient aircraft. We currently offer more destinations and frequencies than any other carrier in the Middle East region to Africa, Asia, Europe and the Americas with more than 130 destinations and even launched seven new destinations during the pandemic - Abuja, Accra, Brisbane, Cebu, Luanda, San Francisco and Seattle - to meet demand so that passengers can travel with an airline they can rely on.
"Having always offered a stable and predictable schedule, subject to local regulations, we have also had one of the most generous and consistent refund policies in the industry to facilitate the changing situation of passengers and entry restrictions. We have invested significant resources into leading the industry in biosafety by recently became the first global airline in the world to achieve the prestigious 5-Star COVID-19 Airline Safety Rating by Skytrax. Additionally, Qatar Airways' home and hub, Hamad International Airport (HIA), recently being named as the first and only airport in the Middle East and Asia to be awarded a Skytrax 5-Star COVID-19 Airport Safety Rating in December 2020.
"Qatar Airways looks forward to continuing our strong relationship with eDreams and well as with all our trade partners in general. Reliability and presence in the market is important to the industry which is why it is one of the cornerstones of our commercial strategy."
ICELANDAIR FLIES TO ANTARCTICA: PUTTING THE ICE BACK IN ICELANDAIR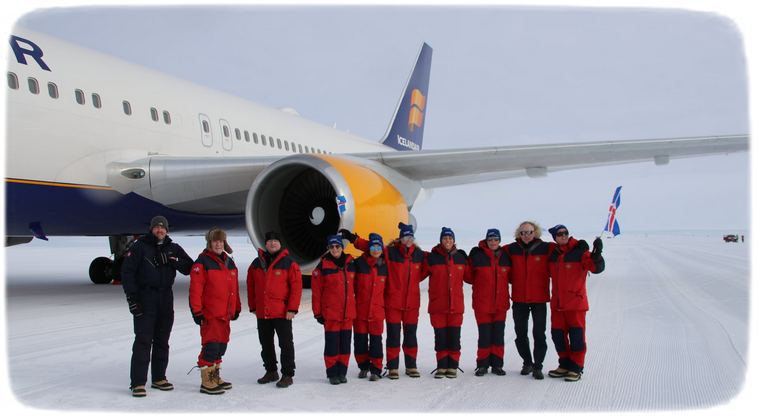 We usually fly closer to home, near the Arctic Circle, but this flight was even cooler: 4 days and 42 flight hours from the top of the world to the bottom, and home again.
On Friday, February 26, an Icelandair Boeing 767 (TF-ISN), landed at Troll airfield (QAT) at the Troll research station operated by the Norwegian Polar Institute in Dronning Maud Land, Antarctica.
The flight was operated by Loftleiðir (Icelandair's charter-flight subsidiary) to offload provisions for the research station's staff who will remain at Troll this winter and to pick up scientists returning to Norway after their summer service. Some of the scientists had been at Troll for 16 months and were happy to be heading home.
The journey involved a lot of planning due to the unique conditions and involved 6 pilots, 13 crew and 1 flight engineer. From Keflavík airport in Iceland, the plane flew nonstop to Cape Town, South Africa, where it paused for a rest and refuelling stop. Some of the team stayed in Cape Town and the remainder flew 4,332km south to Troll in 5 hours and 43 minutes.
After a 2-hour layover at Troll, the aircraft returned with the Norwegian passengers to Cape Town, picked up the fresh crew and continued on to Oslo, then home to Iceland.
According to flight commander August Hakansson, landing conditions at Troll were far better than forecast. And the worst weather of the entire trip was upon the return to Keflavík!
The flight route was so unusual that it attracted worldwide attention from aviation fans and media, including over 30,000 followers on Flightradar. And although it might seem crazy, this isn't Icelandair's first time in the Deep South - back in 2015, Icelandair became the first commercial airline to land a plane on a blue-ice runway in Antarctica.
'UNPRECEDENTED TRANSPARENCY AND FLEXIBILITY': DELTA AGAIN NAMED TO FAST COMPANY'S LIST OF MOST INNOVATIVE COMPANIES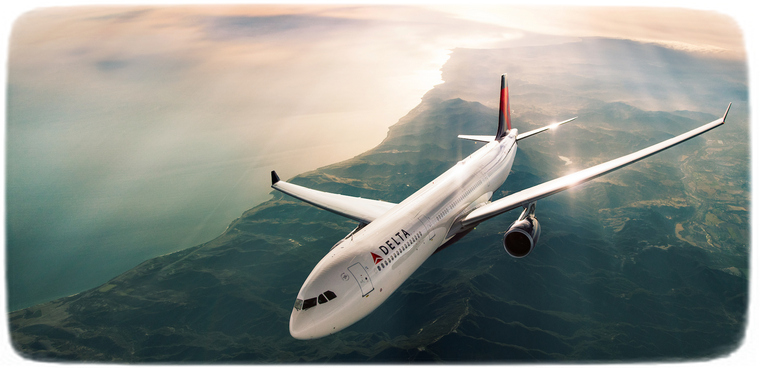 For the third time in four years, Delta is one of Fast Company's Most Innovative Companies worldwide - this time in recognition of the company's success in innovating with "creative problem-solving and fearlessness" in the face of the COVID-19 pandemic and for "finding reasons to be optimistic in an unprecedented year for tourism and hospitality."
"In an extraordinary year for commercial airlines, Delta has stood out for taking a customer-first leadership role during the pandemic," said Fast Company in its online review of the company. "Along with transforming the industry's standard of clean with measures such as creating a Global Cleanliness team, a 44-point cleaning process and an all-employee COVID-19 testing program, it was among the first to stop selling middle seats and the only airline to continue doing so throughout the holiday season of 2020. As many of these protocols are here to stay…Delta has gained the respect of its frequent flyers and critics alike."
In response to this recognition, Delta's Chief Customer Experience Officer Bill Lentsch said, "The past year was arguably one of the most innovative in our history, because we had to be creative in ways we didn't anticipate. Through it all, Delta's spirit of innovation has only continued to grow and accelerate. This recognition is a significant achievement for our people, who have harnessed adaptability and agility amid demanding circumstances to keep customers and employees healthy and safe while still delivering thoughtful experiences throughout travel."
The only airline on the who's who of companies leading the charge in innovation, Delta earned the #3 spot among travel companies following a year that kicked off with a historic keynote address at CES outlining the company's plans to transform the future of travel. A few weeks later, Delta was facing its greatest test yet as COVID-19 rapidly spread around the world and global travel came to a halt.
Transforming the future of travel soon required tackling urgent and changing customer needs. Delta moved quickly to lead the industry in ensuring cleanliness, providing more space and offering safer service at every point in the journey. Through the Delta CareStandard, Delta put in place more than 100 layers of protection to deliver a safe travel experience, including sourcing and deploying electrostatic sprayers as early as February 2020 to thoroughly sanitize Delta flights with a high-grade disinfectant - a process the airline still follows as part of an extensive checklist to confirm the cabin is clean from top to bottom.
Delta was also one of the first airlines to block middle seats on flights and has continued to extend this policy longer than any other U.S. airline. The airline even put in place dynamic technology to automatically unblock middle seats for parties of three or more, allowing customers traveling as a group to still sit together while blocking other seats instead. Blocked seats are visible for every flight via seat maps shown when booking or on the Fly Delta app.
The airline also forged forward-looking partnerships with leading health experts at Mayo Clinic, Emory University and RB, the makers of Lysol, to guide the company's best-in-class sanitization and health screening measures.
Delta has continued to take steps to reassure customers as they return to travel, including: Deploying a dedicated team of clean ambassadors at airports - and equipping them with ATP testing devices, the same tools used to swab surfaces in hospitals, to spot-check the highest-touch surfaces in the airport and onboard - further guaranteeing our cleaning efforts are consistently meeting the highest standards possible.
AEROMEXICO AWARDED WITH PLATINUM LEVEL FOR HEALTH MEASURES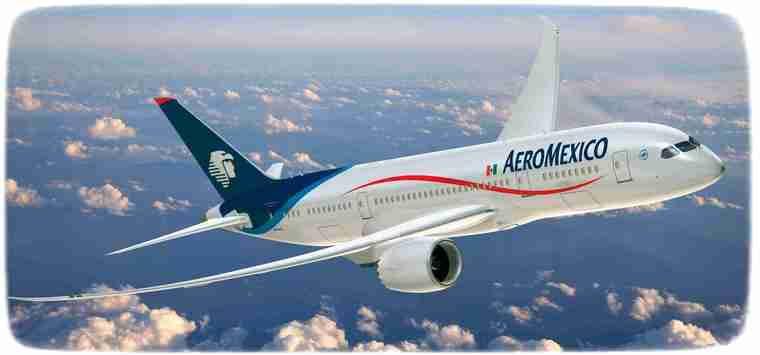 Aeromexico work and commitment to offering customers and employees the best practices in health and safety have been recognized by the Airline Passenger Experience Association (APEX), awarding the carrier with a "Platinum" rating in its new APEX Health Safety powered by SimpliFlying.
"Aeromexico's above-and-beyond efforts to protect their customers have excelled far beyond the gold standard of airline health safety," APEX CEO Dr. Joe Leader stated. "As a Platinum-certified health safety airline, Aeromexico today officially becomes the highest-rated airline in Latin America after an in-depth audit over the past month. When I travelled to Mexico last month, I was deeply impressed by the health safety standards employed by Aeromexico at every step of the customer journey.
Since the beginning of the Covid-19 pandemic, Aeromexico has become a leading example in the industry by implementing rigorous sanitary measures through its Health and Sanitization Management System (HSMS), created by expert epidemiologists.
The HSMS includes several measures to protect employees and passengers, such as the aircraft sanitization on each flight, the use of protective equipment by crews and airport personnel, the requirement to use face masks for customers, protocols for detecting and attending possible cases, disinfection of facilities, furniture and luggage, aircraft equipped with HEPA filters, among others.
In addition to the HSMS measures, Aeromexico continues to work with other leading companies to offer greater peace of mind to customers. The airline recently signed agreements with medical laboratories to give customers access to discounts and exclusive benefits for Covid-19 detection tests so they can meet the
requirements of the country they will be visiting.
COVID-19 CRISIS IMPACTS 2020 LATAM AIRLINES RESULTS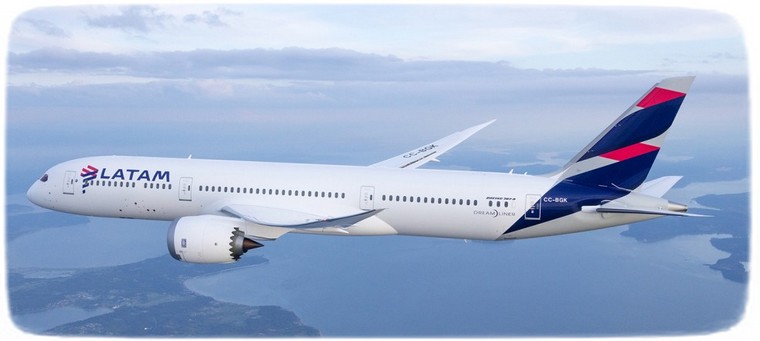 LATAM Airlines Group closed the 2020 fiscal year with $3 billion of available liquidity ($1.7 billion in available cash added to $1.3 billion in a committed DIP financing line), in a year marked by travel restrictions and a sharp contraction in passenger demand due to COVID-19. To face the pandemic, the group implemented an important cost reduction policy, reducing costs by 38.1% during the year compared to 2019.
During the last quarter of the year, total revenue was $897.5 million, representing a reduction of 68.7% compared to the same period of the previous year. This decline was partially offset by a 26.7% increase in cargo revenue, in response to the strong demand for these services during the pandemic. On the other hand, operating costs decreased 44.5% in the fourth quarter of the year, explained by lower passenger operations and the group's efforts to reduce its fixed costs. The group ended the quarter with losses of $962.5 million in relation to the same quarter of 2019.
"2020 was the most challenging year in history for the aviation industry and for LATAM. Although the COVID-19 crisis had profound effects on the group and its operations, and will continue to do so for a while, this context has allowed us to make decisions for change. We will emerge as a closer, simpler, more agile and more efficient company. We have no doubt that when the crisis passes, LATAM will operate as a strengthened group", said Roberto Alvo, CEO of LATAM Airlines Group
2020 was also marked by several relevant milestones. LATAM Airlines Group and its subsidiaries in Chile, Peru, Colombia, Ecuador, the United States, and Brazil filed for voluntary reorganization processes under the U.S. Chapter 11 financial reorganization statute. Currently, LATAM is working on its reorganization plan, within the framework of said process.
Towards the end of the year, LATAM launched its e-business unit, a new, simpler, and more user-friendly digital experience for its customers in Ecuador, Colombia, Chile, and recently, in Brazil, allowing passengers to have control of their itinerary at all times.
Last year, LATAM also achieved its highest satisfaction rates from its customers, as measured by the Net Promoter Score (NPS). It is the highest score LATAM has received since the measurement's implementation in 2008. Passengers valued the on-board service during the trips, the extra security and sanitation measures adopted since the start of the pandemic, and the excellent punctuality of LATAM flights.
Through the Avión Solidario program, the group managed to keep South America connected to the world during the pandemic. More than a thousand tons of medical supplies were transported, benefiting Argentina, Brazil, Chile, Colombia, Ecuador and Peru. More than 1.100 organs and tissues were mobilized within South America and the transfer of stem cells was carried out for eight people with blood cancer, who were able to receive a second chance at life, in addition to the transport of more than 900 health professionals. At the end of the year, LATAM also began the transport of thousands of vaccine doses to South America, as well as the free distribution of more than 13 million doses in the national markets of Brazil, Chile, Ecuador and Peru.
RYANAIR LOW FARES RETURN TO BELFAST CITY AIRPORT, LAUNCHING 8 NEW ROUTES FOR SUMMER '21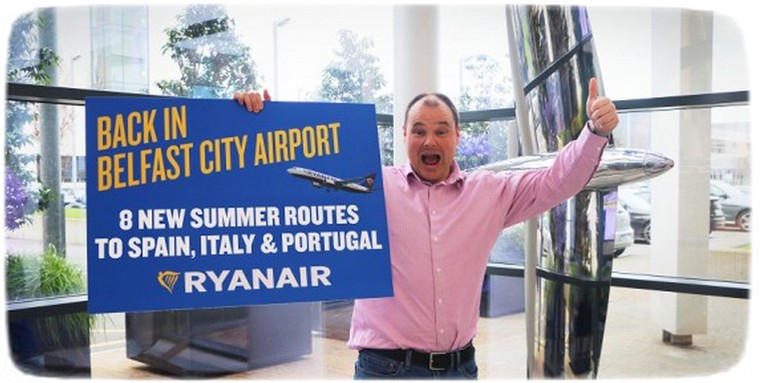 Ryanair, Europe's no. 1 airline, has announced it will return to Belfast City Airport after 11 years and is delighted to launch 8 new routes for summer '21 connecting Belfast to a host of popular international summer destinations.
NI consumers can now book a sunshine getaway to summer favourites including Malaga (7 weekly), Mallorca (7w), Faro (7w), Alicante (7w), Barcelona (5w), Ibiza (2w), Milan Bergamo (2w) and Valencia (2w), flying on the lowest fares and with the option to avail of Ryanair's "zero change fee" offer should plans change.
The UK's highly successful rollout of their vaccination programme, which has seen almost 35% of the adult population of Northern Ireland already vaccinated, gives NI consumers' confidence that Summer travel will be possible and with low fares now available from Belfast City Airport, there's never been a better time to book a break to one of these 8 fantastic sun destinations for Summer 2021.
Ryanair's Director of Marketing, Dara Brady said:
"We are delighted to make a return to Belfast City Airport this summer, having previously operated here in 2010. The UK Govt's highly successful rollout of their vaccination programme gives customers the confidence that travel will be possible this summer and NI consumers now have 8 routes at low fares to some of the most popular summer holiday destinations in Spain, Portugal and Italy to choose from.
To celebrate the launch of these 8 summer routes from Belfast City, we are launching a seat sale with fares available from just £14.99 for travel from June to October 2021.
JAL - FIRST IN JAPAN TO OFFICIALLY INTRODUCE AUTONOMOUS TOWING TRACTOR OPERATIONS AT NARITA INTERNATIONAL AIRPORT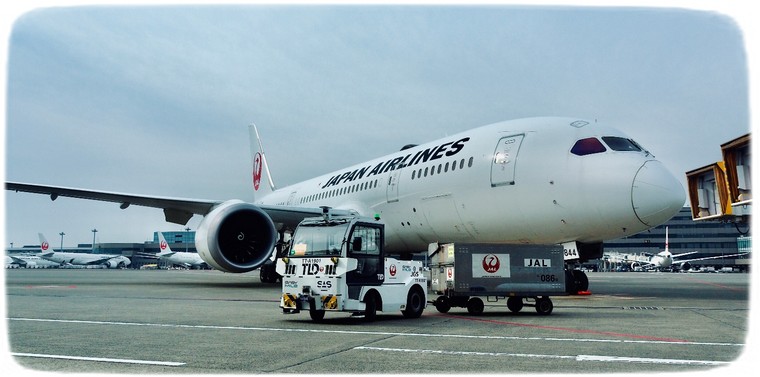 Japan Airlines (JAL) today announced the decision to officially launch and operate autonomous towing tractors to transport checked-in baggage at Narita airport. In October 2019, JAL launched a pilot program with Narita International Airport Corporation (NAA) to conduct various trials utilizing autonomous towing tractors within restricted areas; fully supported by the Ministry of Land, Infrastructure, Transport and Tourism of Japan.
The results of the trials verified that JAL`s representatives had accumulated the necessary experience and knowledge to ensure safe operations of autonomous vehicles, equivalent to an Automated Driving Level 3 qualification (2), in an environment where a number of aircraft, vehicles and airport staff are stationed. With the qualification in hand, JAL announced the decision to officially operate autonomous towing tractors at Narita airport. (3)
Going forward, JAL will continue to cooperate with public and private sectors to realize driverless operation within the restricted areas of the airport. JAL believes that automation is a key driver for creating new and safe ground handling operations and will continue to implement new technology at the airport.
QANTAS GROUP WELCOMES FEDERAL GOVERNMENT'S AVIATION SUPPORT PACKAGE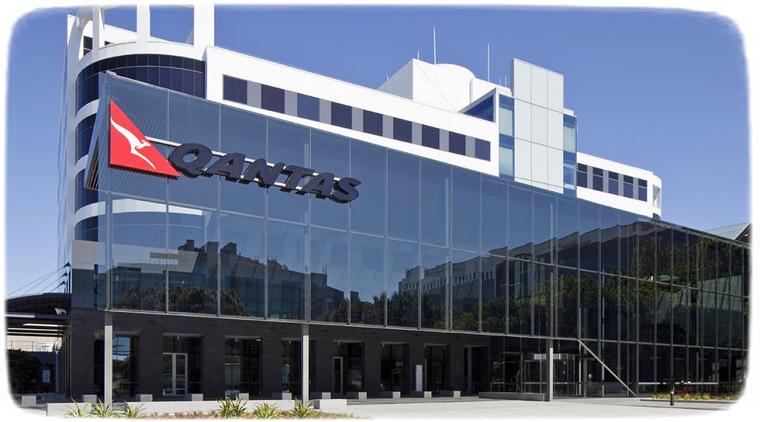 The Qantas Group has welcomed the Federal Government's announcement of fresh support for Australian aviation and tourism. The $1.2 billion industry-wide package has several elements which, combined, will support the sector that has arguably been worst hit by the COVID crisis and related restrictions. It is the result of detailed discussions with government and business over several months.
Pre-COVID, the Qantas Group helped to generate nearly $13 billion in economic activity - the equivalent of almost 1 per cent of the nation's GDP. Targeted stimulus will help fast-track the return of that activity as well as support the retention of key skills vital to the future of Australian aviation.
Specifically, the package will enable Qantas, QantasLink and Jetstar to:
Offer up to 32,000 fares per week discounted by 50 per cent of median prices to key regional destinations such as Far North Queensland, Launceston and Alice Springs, stimulating travel demand and driving tourism spending for four months.
Keep up to 7,500 skilled employees associated with its international operations connected to the business while Australia's borders remain closed. Deliver essential, paid training for pilots, cabin crew and engineers and bring idle aircraft back to service in preparation for international flying to return. Maintain key transport links on routes that otherwise would not be commercially viable. Continue to deliver repatriation flights on behalf of the Federal Government to help bring Australians home.
Qantas Group CEO Alan Joyce said: ""With the vaccine rollout now giving more certainty that state borders will stay open, this is the perfect time to provide stimulus and get people travelling domestically again, particularly given there won't be any international tourists for another seven months," said Mr Joyce.
Qantas and Jetstar are at about 60 per cent of their pre-COVID levels of domestic flying for the third quarter of this financial year and project that this will increase to around 80 per cent in the fourth quarter. The stimulus program gives more certainty that increase will occur and, depending on take-up, is expected to accelerate it.
Over the coming weeks, the Qantas Group will work with the Federal Government and broader industry on detail to support the rollout of the stimulus program. Special fares will be available via qantas.com and jetstar.com from 1 April 2021 for travel from 1 May 2021.
The Qantas Group has flagged at least 8,500 jobs will be lost due to COVID - approximately a third of its workforce. Its three-year restructuring program continues due to fundamental shifts in the industry and the financial realities associated with $11 billion in lost revenue since the start of the pandemic.
COVID-19 PANDEMIC HEAVILY IMPACTS BRUSSELS AIRLINES 2020 FINANCIAL RESULTS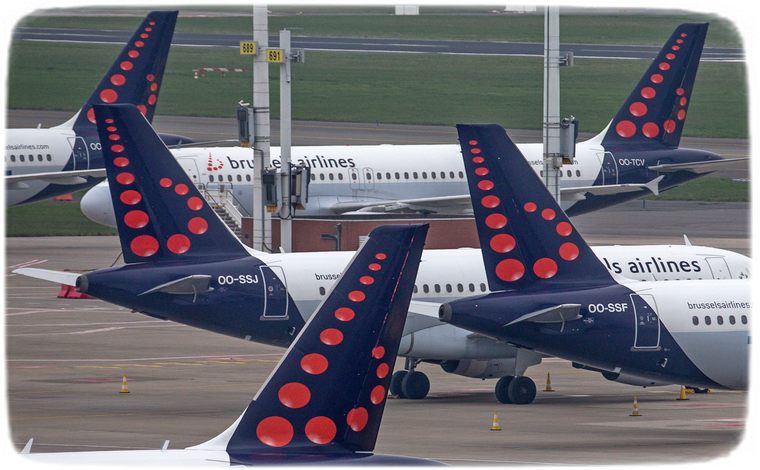 2020 was an unprecedented year for the airline industry, including for Brussels Airlines. With a restructuring plan already ongoing at the beginning of 2020, Brussels Airlines was off to a good start in January and February, when suddenly demand began to crumble fast as the Coronavirus found its way to Europe. The second quarter was marked by a worldwide lockdown, when at the end of March Brussels Airlines decided to ground its fleet during 12 weeks, with only repatriation and cargo flights still operating. On 15 June, the airline resumed a reduced flight schedule, with very tight steering and a very flexible capacity management, in order to guarantee cash positive operations and preserve its cash position from further deterioration. Every week so far since the restart in June, Brussels Airlines succeeded to obtain cash-positive operations, i.e. covering all flight related cash-outs with respective revenues. Nevertheless, fixed costs such as aircraft loans, personnel expenses, rent etc. still remain and are not covered by the current low level of flying.
Summer 2020 showed a promising resumption of traffic with strong demand on the European leisure network, as well as on the African network. However, a second wave of Covid-19 slowed down demand again after summer. As a result of the restrictive travel regulations worldwide and to meet the cash-positive flying target, the capacity decreased further in October and November and reached a level of -78% vs the same period in 2019. As demand remained much more stable on the African segment than on the European sector, the airline shifted its focus toward its African portfolio, in combination with its European feeder flights for the rest of the winter season. Around the end of year holiday period another peak in demand was recorded on the European leisure segment and on the African network. The full year capacity was severely impacted by the crisis, with 74% less flights compared to the previous year.
Brussels Airlines' revenue fell by 72% to EUR 414 million (previous year: EUR 1,473 million) as a result of the Coronavirus crisis. Operating revenue was 71% below the previous year's level at EUR 456 million (previous year: EUR 1,555 million).
Brussels Airlines' Adjusted EBIT fell to EUR -293 million in the 2020 financial year (previous year: EUR -27 million - IFRS standard). The Adjusted EBIT margin decreased by 69.0 percentage points to -70.8% (previous year: -1.8%). EBIT decreased to EUR -332 million (previous year: EUR -32 million). The difference compared with Adjusted EBIT was mainly due to impairment losses on rights of use for aircraft amounting to EUR 33 million.
With 2.4 million passengers, Brussels Airlines carried 77% fewer passengers in the reporting year than in the previous year (previous year: 10.3 million). Capacity had to be reduced by 71% and sales fell by 75%. At 68.3%, the seat load factor was 13.2 percentage points lower than in the previous year (81.5%). Average yields increased by 1.0% after adjusting for foreign exchange effects. Traffic revenue fell by 72% to EUR 384 million (previous year: EUR 1,386 million).
PLEASE GO TO
www.youtube.com/channel/UCCuRVZAGodT6sztTeXBGeMw
and subscribe to our YouTube channel