Compiled by Willie Bodenstein





AIRLINK RESUMES SOUTH AFRICA - LESOTHO FLIGHTS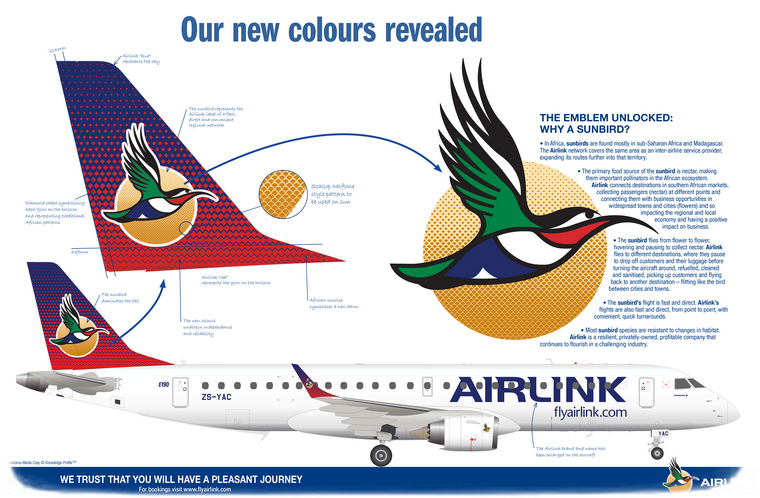 Airlink, the privately-owned regional airline, will resume with daily scheduled air services between Johannesburg and Maseru from 29 March 2021.
This follows the re-opening of Lesotho's borders and the lifting of travel restrictions that curtailed travel between the neighbouring countries while they both worked to successfully contain the spread of the Coronavirus.
"After a disruption of several weeks, Airlink is looking forward to welcoming customers onto its flights that provide vital connections supporting trade, business, tourism and family ties between South Africa and the Mountain Kingdom," said Airlink CEO, Rodger Foster.
Our daily return flights between the two cities provide travellers with seamless connectivity with Airlink's comprehensive network that links South African domestic and Southern African regional destinations.
Airlink's great value for money Economy Class fares include a 20kg free economy class checked in luggage allowance plus a 15kg sporting equipment allowance. Onboard, our customers are treated to a complimentary light meal, refreshments, generous leg room and a choice of aisle or window seat (our flights do not have middle seats).
Airlink's intra-continental Business Class service is available on selected flights operated by our state-of-the-art Embraer E-jets, with wide seats arranged in a two plus one abreast configuration with plenty of legroom between each row. Our service on these flights includes complimentary meals and beverages, a 30kg check-in luggage allowance and priority boarding.
BRITISH AIRWAYS (OPERATED BY COMAIR) REOPENS REGIONAL ROUTE. FLIGHTS TO COMMENCE ON 28 MARCH 2021.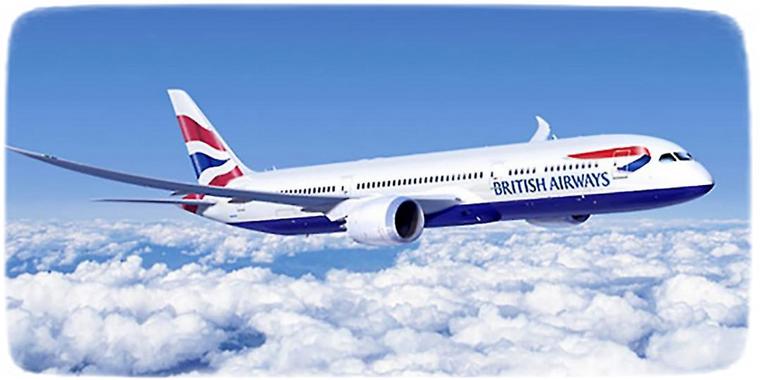 British Airways (operated by Comair), South Africa's leading premium full-service airline, has announced the reopening of bookings for daily regional flights between Johannesburg and Harare with one-way fares starting from R995, including taxes and surcharges.
Bookings for the regional route will start operating on 28 March 2021.
Desmond O'Connor, Executive Head of Revenue Management at British Airways says: "We are delighted to reopen bookings for our services to Harare as part of the gradual ramp-up to our schedule. These flights will offer more choice for those customers who would like to fly to the regional destination from South Africa.
"We anticipate that the reopening of this route and others in future will be well-received by corporate and leisure travellers. We will soon reintroduce holiday packages through our tour operating divisions, which will mutually improve regional tourism between the SADC countries."
When travelling with British Airways regionally, customers have a choice of Club (Business Class) and Traveller (Economy Class). Both Traveller and Club offer passengers British Airways' full-service hospitality, which includes a selection of complimentary meals and beverages. Customers have a more spacious cabin and get to take two free 23kg bags onboard as baggage allowance. The Club offering includes added benefits, such as access to the SLOW lounge, priority boarding, pre-flight welcome drinks and additional legroom. All customers can join British Airways' frequent flyer programme, the Executive Club, to earn benefits and rewards.

AIR CÔTE D'IVOIRE RECEIVES ITS FIRST AIRBUS A320NEO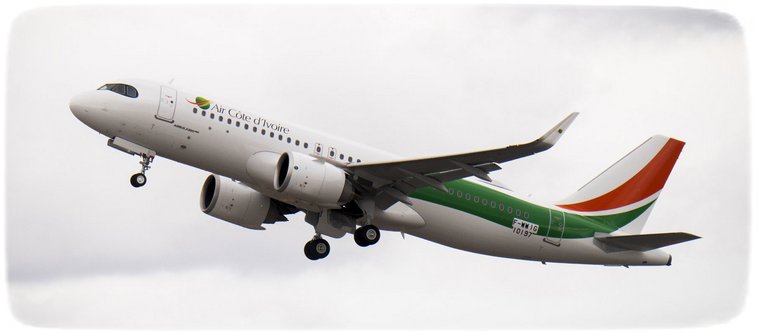 Air Côte d'Ivoire, Ivory Coast's flagship carrier based in Abidjan, has taken delivery of its first A320neo, becoming the first operator of the type in the West-African region. This latest generation aircraft will join Air Côte d'Ivoire's existing Airbus fleet of six aircraft.
With improved levels of efficiency, this new aircraft will be deployed on Air Côte d'Ivoire's regional network to serve Senegal, Gabon and Cameroon. Destinations like South Africa will be added at a later stage, highlighting the operational flexibility of the A320neo. Powered by CFM International LEAP-1A engines, the aircraft is configured in a comfortable two-class layout with 16 seats in Business and 132 seats in Economy Class. Passengers will benefit from the widest cabin of any single-aisle aircraft, high-speed Internet connectivity and latest generation in-flight entertainment system.
Air Cote d'Ivoire's first A320neo took off from Toulouse carrying 1 tonne of humanitarian goods including medical equipment and toys. In partnership with Aviation sans Frontières and the Airbus Foundation, the mission is part of Air Côte d'Ivoire's corporate social responsibility initiative. The transported goods will serve local NGOs in Abidjan, thus supporting the education and health sector in the country.
Air Cote d'Ivoire has a fleet of 10 aircraft, including three A319s and three A320s, serving 25 domestic and regional destinations in West and Central Africa.
The A320neo Family incorporates the very latest technologies including new generation engines, sharklets and aerodynamics, which together deliver 20% in fuel savings and CO2 reduction. The A320neo Family has won 7,450 orders from nearly 120 customers.

ETHIOPIAN AIRLINES JOINS AFRICAN UNION TO LAUNCH TEST AND VACCINE PASSPORT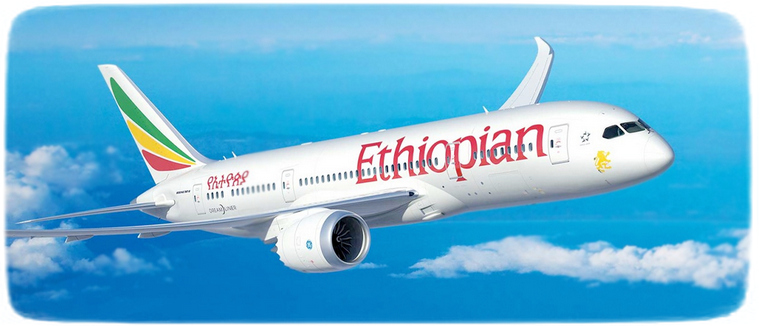 Ethiopian Airlines has partnered with the African Centres for Disease Control & Prevention (Africa CDC) for the implementation of the African Union Trusted Travel Pass to make continental travel easier and safer amidst the COVID -19 pandemic.
Africa CDC has mobilised a broad multi-stakeholder public private partnership with the help of its strategic partners, the PanaBIOS Consortium and Econet, and with the objective of addressing current challenges posed by citizens' and institutions' difficulty in accessing accurate health information, high costs and inconvenience in cross border travel, poor data for health policy and biosecurity planning.
The Trusted Travel pass program will ensure country regulations regarding COVID-19 travel requirements are met with minimal room for error and hassle to the travelling public.
Ethiopian Airlines' customers will now enjoy hassle free travel experience with their travel pass helping them verify whether their medical information meets various COVID 19 regulations of their destination.
Ethiopian Airlines has been the pioneer in introducing new technologies to make travel contactless and convenient in an effort to curb the spread of the pandemic and restore passengers' confidence in air travel. This latest partnership considerably deepens this longstanding tradition by boosting the safety of passengers and nations alike; and reaffirms Ethiopian's strong commitment to being a major part of the African pandemic recovery effort.
Commenting on the implementation of travel pass, Mr. Getinet Tadesse, Chief Information Officer at Ethiopian Airlines Said, "We are offering new digital opportunities to our passengers so as to fully and safely restore air travel. We are pleased to have introduced a digital platform that will be pivotal in increasing the number of passengers while making air travel safer. The solution is capable of addressing passengers' travel needs during COVID -19 pandemic as it helps them validate their test and vaccination documents before departure. As a safety-first airline, we are striving to make travel safe and seamless especially with regard to the implementation of COVID 19 prevention strategies."
The trusted travel pass solution will help to validate test and vaccination certificates and verify that they are sufficient for their route and share testing or vaccination certificates with airlines and authorities to facilitate travel. The solution will also avoid fraudulent documentation and make air travel more convenient.
Dr. John Nkengasong, Director of the Africa CDC, welcoming Ethiopian's pioneering spirit, also underscored how such partnerships are critical in the present context: "The scale of the challenge presented by Covid-19 demands an unprecedented level of both innovation and cooperation, which is why Ethiopian's laudable decision to come on board Trusted Travel marks a watershed in the continent's ongoing fightback against this pandemic's quest to suppress the Africa's development ambitions."

CHINA AIRLINES FAREWELLS 747 WITH "QUEEN OF THE SKIES" MICRO-TRIP



China Airlines, the Taiwan-based carrier, will soon begin retiring the 747-400 passenger aircraft "Queen of the Skies" from service. The limited-edition final passenger-carrying mission generated much fan interest and all tickets were sold within 5 minutes of going on sale. Thus a "747 Queen of the Skies Farewell Party" one-day micro-trip was launched on 3 March by China Airlines. Aircraft no. B-18215, the last 747 delivered to China Airlines by Boeing in April 2005, was assigned to fly flight CI-2747 in homage to Queen of the Skies.
China Airlines flight CI-2747 was the last passenger-carrying flight of the 747-400 before its retirement and commemorated the aircraft's service with China Airlines. More than 350 passengers gathered to send off the Queen of the Skies. The flight departed from Taoyuan Airport at 11:30 a.m. and flew to Japan, circling around Mt. Fuji before returning. The flight lasted around 5 hours and 40 minutes and arrived back at Taoyuan Airport at 17:10. China Airlines prepared 747 surprise packs stuffed with goodies for the passengers. These included a limited-edition Farewell Party model aircraft, embossed face mask, tail-fin keyring, canvas bag, flight safety pack, and navy blue China Airlines amenities kit. Passengers also had the chance to win exclusive gifts such as a Mt. Fuji glass and 747 liveried aircraft model. Passengers were even presented with a commemorative flight certificate during the flight.
First class services were recreated for this micro-trip. Teriyaki eel rice and Grilled beef tenderloin with port wine sauce for example were presented course by course in the traditional manner. The classic Plum Blossom porcelain and vintage Pol Roger champagne all served to highlight the 5-star experience of First Class on the 747; Business Class was served with Kabayaki eel rice in Shokato style and roasted chicken with baked cheese pasta; the Economy Class menu featured Sakura shrimp with fried noodles and chicken with Japanese fried egg. For dessert, there was 747 Queen of the Skies cupcakes and aircraft-shaped cookies from a secret menu. Passengers were able to enjoy a variety of different Japanese cuisine aboard the flight.
The first 747-400 in Asia was introduced by China Airlines and the fleet has served to link Taiwan with North America, Europe and Australia for the past 30 years. During this time, they carried nearly 100 million passengers and were the mainstay of China Airlines' high-capacity and long-range routes. In 1993, China Airlines used the 747-400 to launch the Taipei (TPE Airport) to New York (JFK Airport) service, the longest direct route in the world at the time; the all-new Plum Blossom corporate logo that China Airlines introduced in 1995 also made its first appearance on the 747-400. It is the only aircraft to have featured three generations of the corporate logo. In 2003, it carried out a Lunar New Year charter flight that passed through Hong Kong airspace to land directly in China for the first time. This was the first Taiwanese cross-strait flight to land at Shanghai-Pudong airport in 54 years. China Airlines thanks the 747-400 passenger aircraft for its contributions to Taiwan and China Airlines, and hopes that every passenger will always remember the Queen of the Skies.

AN A350 FUELLED BY 100% SAF TOOK OFF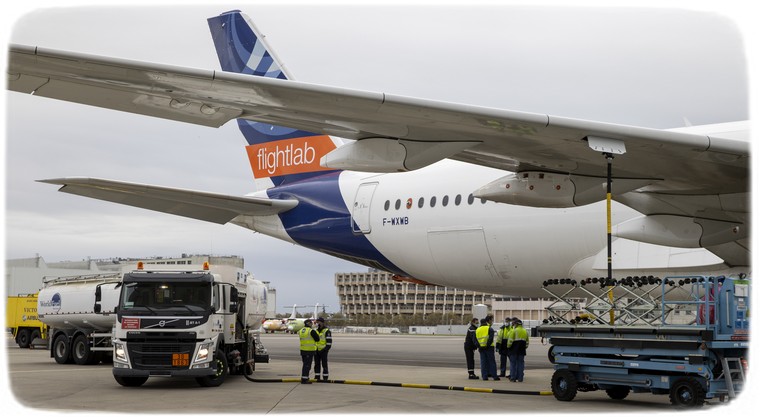 The study of sustainable aviation fuel (SAF)'s impact on the full scope of aircraft emissions has been few and far between. An Airbus-led project is looking to change that by conducting a series of flight and ground tests aimed at shedding light on the emissions performance of 100% SAF.
On a chilly but pleasant March day, an A350 moved into position, revved its jet engines and took off from the runway at Blagnac airport in Toulouse, France. But this was no ordinary flight: the test aircraft was fuelled by 100% SAF.
Today, all Airbus aircraft are certified to fly with up to a 50% blend of SAF mixed with kerosene. But the emissions performance of SAF when unblended with any type of fossil fuel has remained a question mark across the industry-until now.
Throughout the year, the project will test the emissions performance of 100% SAF on one engine of a Trent XWB-powered A350 test aircraft in the air and on the ground. It is the first in-flight study of its kind using a commercial passenger jet.
"SAF is one of the aviation industry's best low-carbon solutions with an immediate impact on CO2 emissions today," Steven Le Moing, Airbus New Energy Programme Manager, says. "This research project will help us to better understand the impact of unblended SAF on the full scope of aircraft emissions, while supporting SAF's future certification for blends that exceed today's maximum of 50%."
Ground tests will measure particulate emissions in local environments, while flight tests will assess the volume and consistency of contrails. Initial fuel clearance tests have already begun.
"The first flight went exceptionally well," explained Emiliano Requena Esteban, Airbus Flight Test Engineer. "There's no perceptible difference in engine behaviour between jet fuel and SAF. It's very exciting for me to contribute to a project that participates in the decarbonisation of our skies!"
ATR OUTLINES PLAN FOR RECOVERY IN 2021 AND BEYOND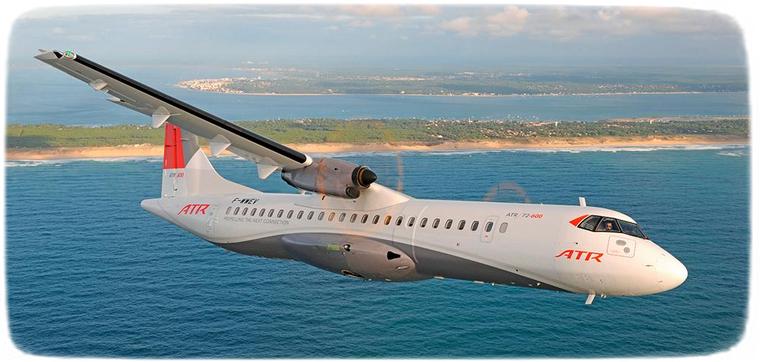 In 2020, ATR was quick to react to the circumstances by supporting its customers with rapid freight conversion solutions, sanitary tutorials as well as storage and maintenance instructions. Throughout its sites, the company put in place operational and sanitary measures.
Last year, the world's leading regional aircraft manufacturer delivered 10 aircraft and received six gross orders. Despite the unprecedented market conditions for aircraft manufacturers, 2020 saw nine new operators using ATR aircraft and 84 new routes opened. In addition, ATR operators launched services in three new countries. Last December, the first purpose-built freighter (ATR 72-600F) was delivered to FedEx.
While air travel is still in its early phases of recovery, ATR has a clear and actionable plan to overcome the current challenges by continuing to pioneer sustainable and cutting-edge solutions for regional connectivity.
Following the delivery of the first new purpose built freighter to FedEx, ATR is well positioned to benefit from the resilience of the cargo market, already at pre-Covid level. Air cargo is expected to double its capacity in the next 20 years, and point to point express deliveries can best be served by our aircraft. The Short Take-Off and Landing variant of the ATR42-600 will open a range of opportunities in airports with airstrips between 800 and 1,000 m.
Around 900 ageing regional turboprops will need to be replaced in the next years, and a more sustainable, cost-efficient and modern aircraft like the ATR can ensure profitability for its operators.
Stefano Bortoli, CEO of ATR, stated: "2020 has been a challenging year for the travel industry, and we will not see an improvement until the end of the current year. However, the vital connectivity that regional air travel has offered throughout the crisis, have made the ATR more attractive for Europe and North America, while turboprops remain the best choice for several underserved regions, where land infrastructure is not a practical choice, in Asia, Latin America and Africa."
ATR has already flown with a combination of Sustainable Aviation Fuels (SAFs) and is further investigating its possibilities. To fill the gap from today until new disruptive technologies will be made available, ATR will explore new solutions to further reduce the carbon footprint of the aircraft.
The AT1R joint venture was born with the mission to deliver a cost-effective, low fuel consumption aircraft that could reach small or remote airports with little infrastructure and short runways, and continue to pioneer cutting-edge technology fully oriented towards its customers' requirements and the need to connect local communities with the global economy, healthcare, education and culture.
HKIA RELEASES TRAFFIC FIGURES FOR FEBRUARY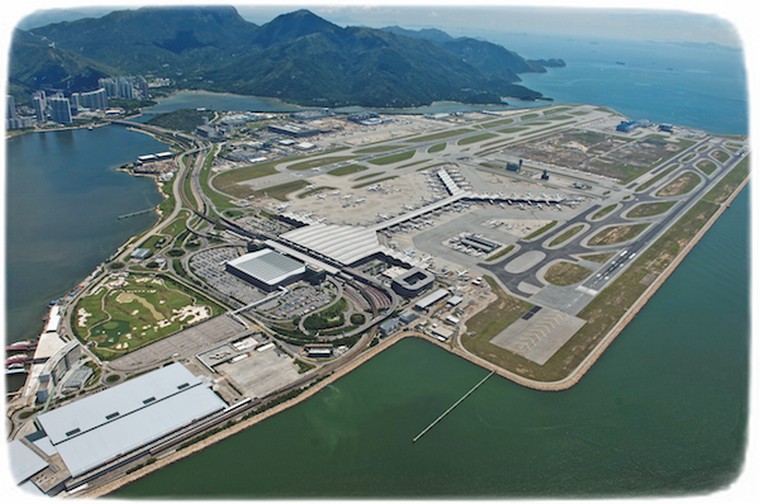 Airport Authority Hong Kong (AA) today released the traffic figures of Hong Kong International Airport (HKIA) for February 2021. During the month, cargo throughput was 310,000 tonnes, recording a year-on-year increase of 23.3%, while freighter movements surged 36.8% to 4,615, up from 3,374 recorded during the same month last year. Meanwhile, the airport handled 47,000 passengers and 8,475 flight movements, representing year-on-year decreases of 97.5% and 53.0%, respectively.
Combining the figures for the first two months of this year, which eliminates the effect of Chinese New Year falling in different months in 2020 and 2021, HKIA handled 118,000 passengers and 19,840 flight movements, reporting declines of 98.4% and 61.3%, respectively. Cargo throughput saw 17.9% growth to 719,000 tonnes.
The combined increase of cargo volume in January and February was largely driven by a surge in exports. Transshipments experienced a double-digit decline due to a shortage of belly capacity on passenger flights. The overall cargo to and from North America, the Middle East and Europe saw the most significant increase during the period.
Passenger traffic remained weak in February as the COVID-19 pandemic persisted. During the first two months of the year, passenger traffic for Hong Kong residents, visitors, and transfer/transit passengers all dropped significantly compared to the same month last year.
On a 12-month rolling basis, passenger throughput and flight movements recorded 98.0% and 67.9% year-on-year declines to 1.4 million and 129,260, respectively. Cargo throughput fell 3.5% to 4.6 million tonnes.
Meanwhile, Sky Bridge, a 200-metre long airside bridge connecting Terminal 1 (T1) and the North Satellite Concourse (NSC) at HKIA, has received BEAM Plus New Buildings' provisional gold rating from the Hong Kong Green Building Council. The green features of Sky Bridge recognised in the rating include optimisation of exterior lighting, use of sustainably-sourced construction materials, adoption of energy-saving electrical appliances and travellators, appropriate air ventilation and more.
Ricky Leung, Executive Director, Engineering & Technology of the AA, said, "We are honoured that the Sky Bridge project has received this prestigious certification in sustainable infrastructure. Our project team has implemented green efforts across various aspects such as the site, materials, water and energy used, indoor environmental quality, and the adoption of new innovations. Achieving this certification stands as testament to HKIA's dedication and commitment to becoming the world's greenest airport."
As the NSC will be connected to T1 by the Sky Bridge and become an integral part of the terminal, the gates and parking stands at the NSC will be renumbered in late March 2021 to align with those at T1, and the NSC will be renamed "T1 Satellite Concourse". In this connection the Midfield Concourse, connected to T1 by the Automated People Mover, will be renamed "T1 Midfield Concourse".
SWISSPORT FURTHER EXPANDS ITS AIR CARGO BUSINESS AT VIENNA AIRPORT WITH A BRAND-NEW CARGO TERMINAL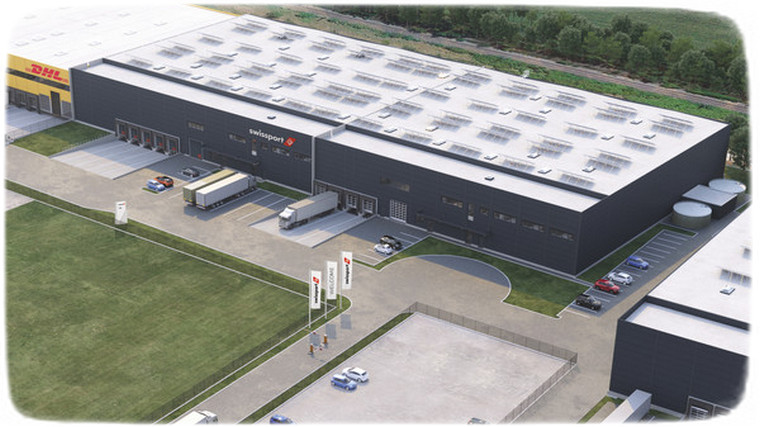 The expansion of Swissport's cargo business at Vienna Airport is officially underway following the signing of a lease agreement for a brand-new air cargo facility. The new location will increase Swissport's local warehousing capacity by nearly 50%.
Swissport has signed a 7-year lease for two air cargo terminals nearby Vienna Airport. The adjacent 8,000 sqm warehouses are part of the Deutsche Logistik Holding's 'SkyLog park Vienna' in the Fischamend region and will allow Swissport to further expand its cargo activities at Vienna Airport. The brand-new building will offer ample warehouse and office space right in the centre of the industrial zone and increase the warehousing capacity by nearly 50%, allowing Swissport to grow its share in forwarder handling. It is the second major investment in Vienna, following the opening of a warehouse with direct tarmac access right at Vienna Airport in mid-2019. The completion of construction work is scheduled for the fourth quarter of this year, when operations will move from the 4,600 sqm Cargo Nord Object 10. Swissport in Vienna will then operate two state-of-the-art facilities.
"Despite persisting challenges to global aviation, air cargo volumes have rebounded and again reached 2019 levels. Our business in Vienna has also been developing favourably. We are proud of our committed team there and pleased to announce our new warehouse." says Henning Dieter, Head of Swissport Cargo Services Germany & Austria. "It will support our expansion into forwarder handling and greatly benefit our customers and staff."
On top of the increased footprint and operational advantages that come with the brand-new facility and overall environment, the new building is set to achieve a superior environmental performance, for example by supporting its nearly all-electric ground service equipment fleet with energy from its own solar panels.
Swissport inaugurated a 17,000 sqm air cargo warehouse and Pharma Centre at Frankfurt Airport in November 2020 and recently opened a new office building in Brussels, where a complete refurbishment of the 25,000 sqm warehouse with 47 truck loading bays is currently underway.
BRUSSELS AIRPORT WELCOMED 165,000 PASSENGERS IN FEBRUARY, A DECREASE OF 90%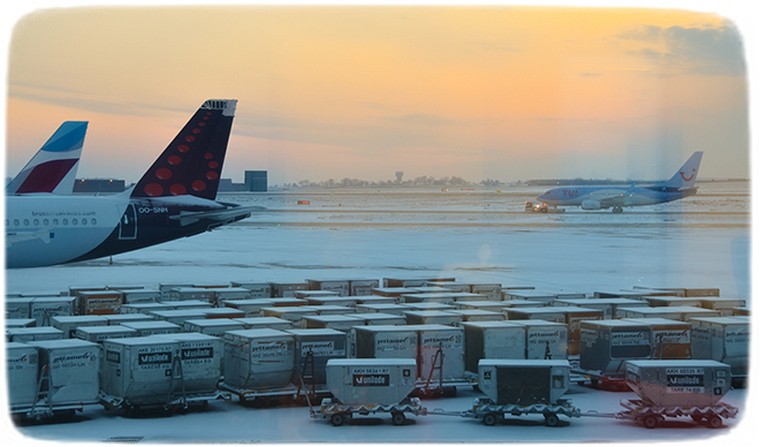 165,456 passengers passed through Brussels Airport in February, which corresponds to a mere 10% of the number of passengers in February 2020. The ban on non-essential travel which applies since the end of January has a severe impact on passenger numbers, which are the lowest since the first lockdown nearly a year ago. Cargo traffic on the other hand, confirms the good results of the beginning of the year with a 21% increase in air cargo volumes compared to the same month last year.
'The ban on non-essential travel imposed by Belgian government at the end of January had a significant negative impact on passenger traffic at Brussels Airport', says Arnaud Feist, CEO of Brussels Airport. 'Air travel is a safe means of transportation thanks to the many strict sanitary measures in place at the airport but also on board the aircraft. Travel must be made accessible on the basis of a Covid-19 certificate in order to restore the freedom of movement that is essential for citizens and businesses in Europe.'
The ban on non-essential travel, which took effect at the end of January, has had a considerable negative impact on passenger numbers. A trend which is expected to continue all through March. The recent travel ban to and from Belgium issued by the Moroccan authorities will further strengthen the negative impact. The flights that are currently carried out to and from Brussels Airport are intended for essential travel, both for professional and family reasons.
After a very positive start of the year, air cargo continues to grow with a further significant increase in volumes carried, up 21% compared to February 2020, despite the sharp decline in belly cargo (-60%).
The growth in the full cargo segment (+85%) is the result of the arrival of new airlines in the course of 2020 (Sichuan, HongYuan, Amerijet, VirginAtlantic), combined with flights that moved to Brussels Airport in February due to congestion at nearby cargo airports. Scheduled cargo airlines such as Ethiopian Airlines, Qatar Airways and Singapore Airlines also saw their volumes increase compared to last year.
FRONTIER AIRLINES DEBUTS FIRST AIRCRAFT WITH NEW 30% LIGHTER WEIGHT SEATS, AIRCRAFT'S TAIL FEATURES A PIPING PLOVER IN CONTINUED EFFORT TO HIGHLIGHT ENDANGERED SPECIES


Low-fare carrier Frontier Airlines' first aircraft featuring its new lighter-weight seats, a move that will result in significant fuel savings, debuted today with the launch of a new Airbus A320neo. The aircraft also features Francie, the Piping Plover, an endangered species, on its tail. Following installation of the seats, the aircraft took its first commercial flight from Orlando International Airport to Newark Liberty International Airport this morning.
In yet another action to reduce Frontier's environmental footprint, the seat design features a 30 percent weight reduction over existing seats, the latest measure in a variety of innovative fuel savings initiatives from America's Greenest Airline.
"This new aircraft, which is the 105th in our fleet, represents a significant milestone in Frontier's commitment to being America's Greenest Airline," said Barry Biffle, CEO of Frontier Airlines. "We are in continuous pursuit of leading-edge strategies to reduce our environmental footprint and, at the same time, reduce fuel costs, which enables us to pass savings on to consumers in the form of lower fares." Biffle also noted that the new seats feature extra comfort, along with redesigned armrests and a larger tray table that provides added space for laptops, reading materials and other personal devices.
Like all Frontier aircraft, a special animal is featured on the plane's tail. Francie, the Piping Plover, is named after Dr. Francie Cuthbert of the University of Minnesota, who leads the Great Lakes Piping Plover Research Team. The Piping Plover was close to extinction in the mid-1980s when the species was placed on the endangered list. The work of Dr. Cuthbert and others is helping to restore the species' population. Frontier currently features 34 endangered animals on its plane tails.
"The Piping Plover is a symbol of the magnificent Great Lakes ecosystem, which is both rare and fragile," said Dr. Cuthbert. "Restoring plover numbers will ensure this species and the spectacular coastal beaches that are their habitat remain for future generations.
"Having a namesake Piping Plover on this new aircraft is an incredible honour and not only recognizes my efforts over a long career but all the people who have been part of the North American team protecting Piping Plovers. I applaud Frontier's efforts to highlight endangered species by featuring them on their plane tails," Cuthbert added.
The new seats will be featured on 155 aircraft currently on order, in addition to the one that debuted this week. The seats are part of a major deal between Recaro Aircraft Seating, part of Germany's world-renowned seat design and manufacturing company Recaro Group, and Indigo Partners, which owns a portfolio of airlines, including Frontier. Recaro has a global reputation for high quality, exceptional seat design.
On an average Airbus A321 aircraft, the fuel savings provided by the new seat design equates to 31,683 gallons per year. Based on U.S. Environmental Protection Agency equivalency calculators, the fuel savings across the 156 aircraft over the course of a year is equal to the elimination of approximately 642 million plastic bottles, or more than 1.1 billion plastic bags, or more than 15 billion plastic straws from the environment.
Frontier has the largest A320neo fleet in the U.S. The use of these aircraft, Frontier's seating configuration, weight-saving tactics and baggage process have all contributed to the airline's average of 43 percent fuel savings compared to other U.S. airlines (fuel savings is based on Frontier Airlines' 2019 fuel consumption per seat-mile compared to the weighted average of major U.S. airlines), which makes Frontier the most fuel-efficient U.S. airline.
The Recaro order encompasses approximately 32,600 seats in total installed on Frontier aircraft with full implementation expected by mid-2027.
ATLAS AIR SIGNS $800M AGREEMENT WITH GE AVIATION FOR GENX-2B ENGINES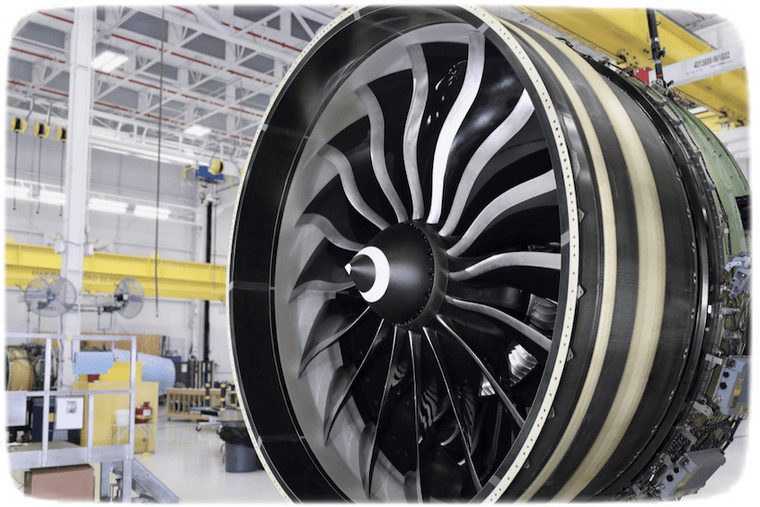 Atlas Air has signed a USD 800million agreement with GE Aviation for GEnx-2B engines. These engines will power Atlas Air's four Boeing 747-8 Freighters. The agreement also covers TrueChoice Overhaul service for the engines which includes the time and material required to overhaul these engines.
John W. Dietrich, Atlas Air Worldwide President and Chief Executive Officer said, "The 747-8F powered with GEnx engines gives us the best and most versatile widebody freighter in the market. Our partnership with GE Aviation supports our longstanding focus on leading edge technology. We look forward to continuing to provide world-class service to our customers."
"GE Aviation is proud to provide the engines and services for Atlas Air's new 747-8 Freighters and play a role in Atlas Air's growing operation," said Jason Tonich, Vice President and General Manager of Global Sales and Marketing at GE Aviation. "The GEnx-2B engines have proven their reliability and durability since entering service almost a decade ago, and GE Aviation is committed to providing full support for these engines long into the future."
Customers have ordered more than 2,500 GEnx engines, making it the fastest selling high-thrust engine in GE's history. With the most advanced technologies and materials, the GEnx has the highest reliability and utilization, lowest fuel burn and longest range capable of any engine in its thrust class.
The GEnx's innovative lean burning twin-annular pre-swirl (TAPS) combustor dramatically reduces NOx and other regulated gases below today's regulatory limits and enhances durability. As the world's first commercial engine with both a carbon fibre composite front fan case and fan blades, the GEnx fan module is lighter in weight, corrosion resistant with less line maintenance and improved reliability, and is the quietest engine GE produces.
The TrueChoice suite of engine maintenance offerings incorporate an array of GE capabilities and customization across an engine's lifecycle. Each TrueChoice offering is underpinned by GE Aviation's data and analytic capabilities and experience to help reduce maintenance burden and service disruptions for customers.
HOW ETIHAD AIRWAYS HAS NAVIGATED THE PANDEMIC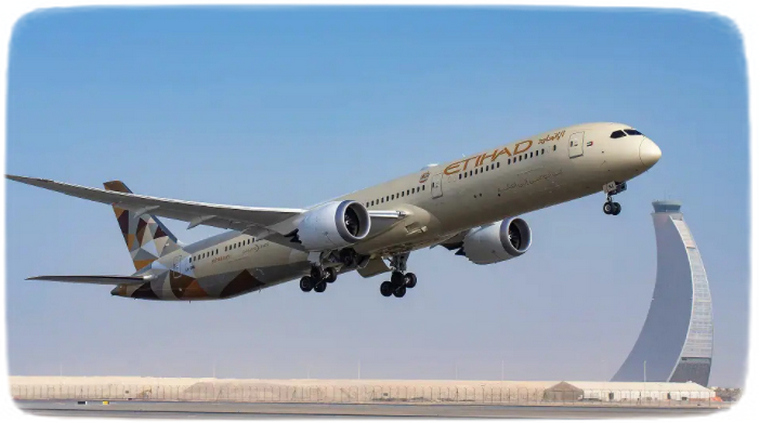 Abu Dhabi, United Arab Emirates - Etihad Airways, the national airline of the UAE, marks one year since the UAE announced flights were to be grounded due to the Covid-19 pandemic. In recognition of this, Etihad has released a video charting the key milestones in the most challenging year in aviation history.
Tony Douglas, Group Chief Executive Officer, Etihad Aviation Group, said: "As the pandemic took hold, the announcement on 23 March 2020 to ground the UAE's airlines was not entirely unexpected, yet it was the toughest day of my career. Despite the unthinkable challenges, we recognise there have been so many accomplishments and small victories over the past year.
"We quickly realised that we needed to turn this negative into an opportunity, and that's when the innovative, entrepreneurial spirit we're known for kicked in. Our agile operation allowed us to react quickly to the changing market conditions and regulatory framework, at the same time as developing the pioneering Etihad Wellness programme. Having been the first airline to require 100% PCR testing before departure and again on arrival, we then became the first airline to operate with all crew on board vaccinated."
At the start of the pandemic, Etihad took advantage of having most of its fleet on the ground to complete the most extensive aircraft maintenance programme in its history. All 96 passenger aircraft were surgically and clinically refreshed so they looked like they were fresh out of the hangar. This included minor maintenance tasks, such as seat repairs and updates to Inflight Entertainment Systems, to bringing forward scheduled engine changes and modifications on several aircraft.
In addition to normal scheduled flights, Etihad operated special freighter and humanitarian flights to countries in Africa, Europe and Asia including Havana and Costa Rica - destinations the airline had never flown to before.
Etihad Cargo, the airline's freight operation, had a strong year, driven by huge demand for medical supplies such as Personal Protective Equipment (PPE) and pharmaceuticals. In November 2020, Etihad joined the Hope Consortium, an Abu Dhabi-led coalition formed to facilitate the distribution of Covid vaccines across the world. The consortium has a complete end-to-end supply chain solution covering demand planning, sourcing and world-class facilities for transporting temperature sensitive cargo at ultra-cold conditions up to -80°.
Internally, Etihad also launched 'Project Vision', which prioritised envisioning what the travelling public would want from an airline post-Covid.
The first initiative to be inspired by this, in June 2020, was the Etihad Wellness programme. This involved the introduction of Wellness Ambassadors, who are available to support guests with their health and wellbeing needs online, at the airport and on board.
In another world-first, on 10 February 2021, the airline announced 100% of its crew on board - both cabin crew and pilots - were vaccinated against Covid. This achievement was a result of the organisation's tremendous efforts to ensure the health and wellbeing of its employees.
More recently, as a result of Project Vision, Etihad is working with a variety of different companies to develop the technology required for a global health certification system that would help passengers easily and securely manage their travel in line with government requirements for Covid tests or vaccines.
Douglas concluded, "In my opinion, Abu Dhabi has handled the response to the pandemic exceptionally well and this leaves us in a strong position as we move forward. I'm optimistic, thanks to the efforts of the UAE government, coupled with the strength and resilience of our turnaround strategy, that global passenger demand will start to recover very quickly."
PLEASE GO TO
www.youtube.com/channel/UCCuRVZAGodT6sztTeXBGeMw
and subscribe to our YouTube channel