Compiled by Willie Bodenstein





AIRLINK FLIGHTS TO POLOKWANE SUSPENDED DUE TO AIRPORT NON-COMPLIANCE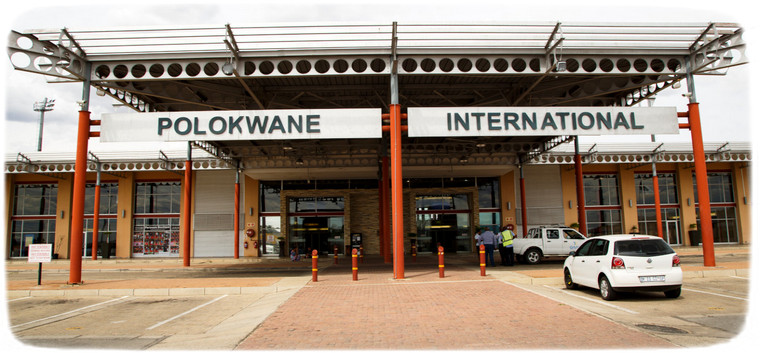 Airlink, the privately-owned and independent regional airline, regrets to advise of the suspension of its Polokwane services with immediate effect.
The South African Civil Aviation Authority ("SACAA") advised last night that with immediate effect, the Polokwane airport had been de-categorized to CAT2 which is below the minimum level required for scheduled commercial air services. The current status of the airport presents an operational safety concern and it would be illegal to operate scheduled services at the airport. It is regrettable that the airport did not advise Airlink of the impending threat of de-categorization and its inability to provide the minimum level of emergency services required to maintain its aerodrome license category.
Airlink has explored all options including the possibility of operating at the "Pietersburg Civil" aerodrome, which also offers no rescue firefighting services and therefore is unable to accept scheduled commercial flights.
Airlink management will work with Polokwane airport management to establish when the airport will address its non-compliances and regain the minimum category required to accommodate schedule commercial air services.
In the circumstances, unfortunately and most regrettably, Airlink has had to cancel its services today. We are unable to ascertain at this stage whether the airport will meet the minimum requirements for future services. Customers will be contacted directly and an update will be provided as soon as Airlink receives more information from the Polokwane airport.
LANSERIA INTERNATIONAL AIRPORT WELCOMES BACK TO OUR AIRPORT AND SKIES, "KULULA.COM"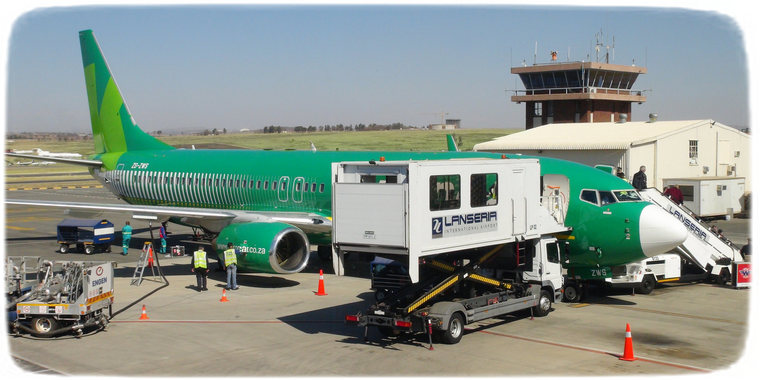 Great news for holiday-makers looking to take advantage of the long weekends in April… kulula.com will once again be taking to the skies from Lanseria International Airport on Thursday, 1 April 2020 and which will be a permanent weekly schedule operation.
kulula.com will be resuming scheduled flight operations to Cape Town and Durban from Lanseria. The two routes which have always been popular with both business and leisure travellers will be reopening - just in time for the Easter break.
"We're delighted to welcome kulula.com and their passengers back at Lanseria," notes Rampa Rammopo, CEO of Lanseria International Airport. "Our airport remains a convenient entry and exit point to and from Gauteng, especially for customers travelling from the surrounding catchment areas including north and west suburbs, as well as from Pretoria West, Centurion and Midrand."
Brian Kitchin, Executive Head of Sales and Marketing at kulula.com says, "Offering flights from Lanseria International Airport confirms kulula.com's commitment to keeping it simple and easy. This well-situated gateway to the north-western parts of Gauteng is a perfect fit for kulula.com and aids us to deliver a travel experience that is effortless and convenient. We are excited to be back at Lanseria international airport and look forward to welcoming our customers on board."
Passengers returning to Lanseria or travelling there for the first time are reminded to arrive at the airport at least 90 minutes prior to their flight departing to ensure adherence with the strict Covid-19 health and safety measures in place at the airport.
AIRLINK SUSPENDS SAFARI LODGE SERVICE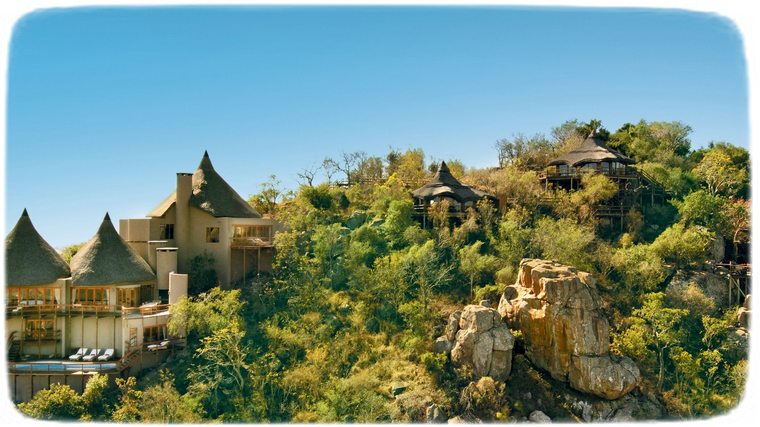 Airlink, the privately-owned and independent regional airline, regrets to advise of the cancellation of its "Lodge Link" services up until 30 June 2021.
The rapidly expanding global third wave of the COVID-19 pandemic has resulted in South Africa remaining on the red lists of 122 countries which are applying travel bans for travel to and from South Africa. International inbound tourists are not travelling to and from South Africa at present as a result of the broad-spectrum travel bans, and with the Lodge Link system being aimed at international tourists wanting fast and simple access directly to the doorstep of the private game lodges, Airlink has had no option but to cancel its Lodge Link flights scheduled to operate from 1 April 2021 to 30 June 2021. Airlink will review the feasibility of returning to service in July given the uncertainty of the travel bans.
The Airlink "Lodge Link System" provides air shuttle services from Skukuza and Nelspruit KMIA to Londolozi, Arathusa, Ngala, Phinda and Ulusaba game lodges.
"COVID-19 and associated travel bans have completely up-ended South Africa's tourism industry and in the absence of international tourists, it is currently not commercially viable to operate this service, which had previously been in high-demand for tourists looking for a quick and convenient connection to the doorstep of the exclusive lodges in our region." explained Airlink CEO and Managing Director, Rodger Foster.
Airlink continues to provide convenient direct air services from Cape Town and Johannesburg to Skukuza Airport, Nelspruit's Kruger Mpumalanga International Airport (KMIA) and Hoedspruit, providing travellers with various options for onward travel to the Kruger Park and surrounding lodges.
Airlink launched the Lodge Link System in May 2015 to complement its popular scheduled services from Cape Town and Johannesburg to Skukuza Airport and Nelspruit KMIA.
Given the uncertainty of the travel bans, Airlink will review the feasibility of returning to service. In the interim, flights will remain closed for sale from July onwards.
RWANDAIR IS THE FIRST AFRICAN AIRLINE TO VACCINATE ALL STAFF AGAINST COVID-19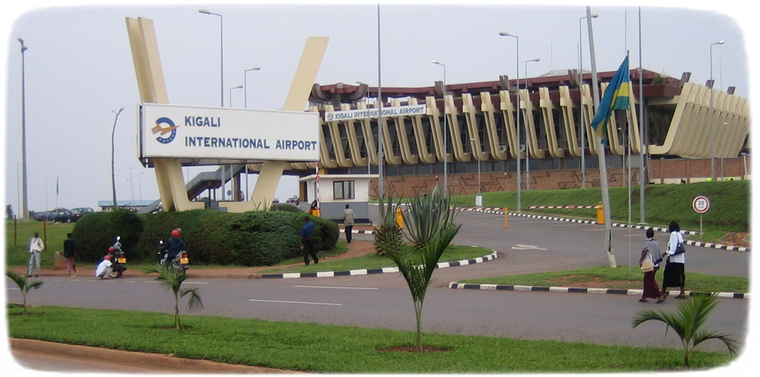 RwandAir is the first African airline to vaccinate all staff against Covid-19, which will position the carrier as one of the safest on the continent. The airline began its vaccination rollout programme earlier this month targeting all staff and crew who received their first shot. Non-airline staff at Kigali International Airport, the airline's hub, have been vaccinated as well to ensure a safe and secure environment for all passengers.
The drive comes just after RwandAir announced it will be the first carrier in Africa to start trialling the IATA Travel Pass in April 2021 to enable the safe resumption of international travel.
Yvonne Manzi Makolo, CEO of RwandAir, said: "Rwanda's rapid roll-out of the first consignment of vaccines to arrive in the country prioritized all frontline workers, including RwandAir's staff and crew. The vaccination programme has been designed to ensure we provide a safe and secure environment for travellers, both in the air and on the ground."
"We have carefully considered every customer touchpoint at Kigali International Airport and on board our aircraft, as the world resumes travelling in the post-Covid era."
"We look forward to welcoming our customers back to RwandAir. As an airline, the health and safety of our customers and staff is our number one priority and we have been working hard to restore our customers' confidence to fly."
In addition to RwandAir staff and crew, the staff of other airlines operating at the Kigali International Airport also received their Covid-19 vaccinations at the same time.
ETHIOPIAN TRANSPORTS MORE THAN ONE MILLION COVID-19 VACCINE DOSES FROM BEIJING TO HARARE



Ethiopian Airlines, Africa's leading Airline, has transported 1,056,000 doses of COVID-19vaccines in a single flight. Ethiopian transported the vaccine in 6 envirotainers from Beijing to Harare via Addis Ababa.
Ethiopian has also transported 300,000 vaccines donated by Chinese government to Ethiopia. The vaccine delivery flight arrived yesterday at Addis Ababa Bole International Airport.
Regarding the shipment of the vaccines, Ethiopian Airline Group CEO, Mr. Tewolde GebreMariam said "Today, we have delivered more than 1million vaccine doses to Zimbabwe, Harare which is indicative of our commitment to collaborate with African governments at this critical time so that Africans get access to vaccines in due time. Our efficiency in cargo transportation is growing is improving daily, enabling us to reach as many countries as possible. We are desirous of reaching every corner of the world with our dependable freight service."
The airline is determined to enhance its commitment to curb the spread of the pandemic working in collaboration with governments and humanitarian organizations across the world.
It is to be recalled that Addis Ababa Bole International Airport has been chosen as a Humanitarian Air Hub for the distribution of medical supplies for Africa. Ethiopian Cargo and Logistics Services has Africa's largest cargo terminal and technologically equipped facility dubbed 'Pharma Wing' to store and ship time sensitive pharmaceuticals including vaccines.
AIR SEYCHELLES TO RETURN TO TEL AVIV


Air Seychelles has announced that the airline will add Tel Aviv back on its route network following the removal of travel restrictions and reopening of the Ben Gurion Airport in Israel.
Air Seychelles will operate three weekly flights on Wednesdays, Thursdays and Saturdays throughout the summer season.
All travellers arriving from Tel Aviv to the Seychelles must hold a negative COVID-19 PCR test certificate taken no more than 72 hours before departure. Travellers must also complete the mandatory Health Travel Authorization at seychelles.govtas.com.
On the returning flight, besides the negative COVID-19 PCR test applicable to travellers with a vaccination certificate or a certificate of recovery, for those flying into Israel who are required to go into isolation, the inbound passenger statement including health declaration must be completed 24 hours prior to departure from Seychelles as recommended by the Israeli authority.
As travelling to Israel is still not permitted to foreign nationals for leisure purposes yet, an entry clearance certified by an Israeli consulate or by the Population and Immigration Authority of Israel will be required upon reservation for residents of Seychelles travelling to Israel.

QATAR AIRWAYS TO OPERATE WORLD'S FIRST FULLY COVID-19 VACCINATED FLIGHT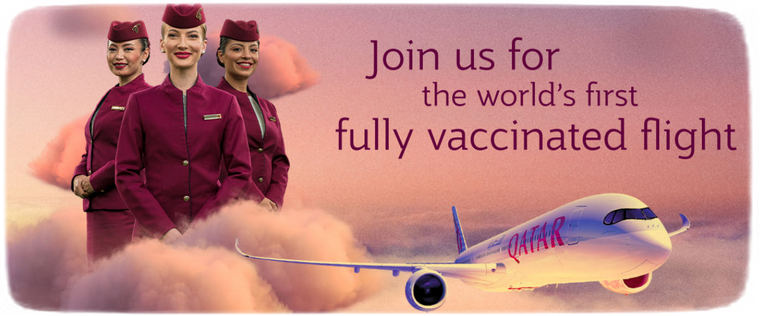 Qatar Airways continues to lead the recovery of international travel, operating the world's first fully COVID-19 vaccinated flight recently. QR6421 departed Hamad International Airport at 11:00 AM carrying only vaccinated crew and passengers onboard, with passengers also to be served by fully vaccinated staff at check-in. The special flight returned to Doha at 14:00 and showcased all the measures the airline has put in place to ensure the highest standards of safety and hygiene on board, including its latest innovation, the world's first 'Zero-Touch' in-flight entertainment technology. The special service will be operated by the airline's most technologically advanced and sustainable aircraft, the Airbus A350-1000, with the flight also fully carbon offset in line with the carrier's environmental responsibilities.
Qatar Airways Group Chief Executive, His Excellency Mr. Akbar Al Baker said: "The special flight demonstrates the next stage in the recovery of international travel is not far away. We are proud to continue leading the industry by operating the first flight with a fully vaccinated crew and passengers and providing a beacon of hope for the future of international aviation. With aviation being a critical economic driver both globally and here in the State of Qatar, we are thankful for the support we have received from our government and local health authorities to vaccinate our staff, with over 1,000 vaccinations being administered per day.
"It is in Qatar Airways DNA to be at the forefront, setting the highest standards of safety and customer service. Before the pandemic, Qatar Airways became the first and only airline to be awarded the Skytrax Airline of the Year five times. When the pandemic hit its peak in early April, our airline continued flying to help repatriate millions of stranded passengers and transport essential medical supplies, while also implementing the latest innovations in biosafety and hygiene. As the vaccine rollout begins to gather pace worldwide, Qatar Airways remains committed to being the airline passengers and travel partners can rely on, operating one of the largest global networks to provide the connectivity needed to reunite families and friends and support global trade.
"Qatar Airways Cargo has also played a vital role in maintaining a reliable schedule across our network of destinations. Since the onset of the pandemic, Qatar Airways has helped transport more than 500,000 tonnes of medical supplies and delivered close to 20,000,000 doses of COVID-19 vaccines to over 20 countries."
Passengers on board will be able to livestream the historic experience thanks to Qatar Airways' industry leading Super WiFi onboard that combines the latest technology from Inmarsat, SITA for Aircraft and Thales.
To show its gratitude to those who have played key roles throughout the pandemic, Qatar Airways gave away 100,000 complimentary return tickets to healthcare workers and 21,000 to teachers around the world in 2020.
Qatar Airways has become the first global airline in the world to achieve the prestigious 5-Star COVID-19 Airline Safety Rating by international air transport rating organisation, Skytrax. This follows HIA's recent success as the first and only airport in the Middle East and Asia to be awarded a Skytrax 5-Star COVID-19 Airport Safety Rating. These recognitions provide assurance to passengers across the world that airline health and safety standards are subject to the highest possible standards of professional, independent scrutiny and assessment. For full details of all the measures that have been implemented onboard and in HIA, please visit qatarairways.com/safety.
AIR CANADA MARKS THE 70TH ANNIVERSARY OF ITS MONTREAL-PARIS ROUTE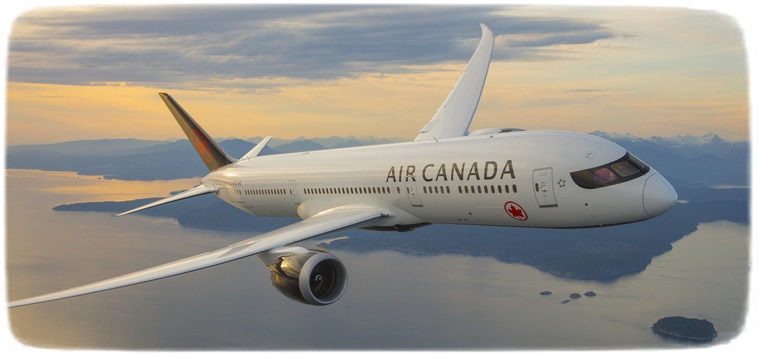 Air Canada, the longest-serving North American airline to France, is celebrating the 70th anniversary of its Montreal-Paris route. On April 1, 1951, a four-engine, 40-passenger Canadair North Star, registered as CF-TFO and operated by Trans-Canada Air Lines (now Air Canada), touched down for the very first time at Orly airport, in the suburbs of Paris.
Initially entailing a layover in London, UK, the flight between Montreal and Paris quickly became a non-stop, weekly service after its initial success.
Air Canada's Montreal-Paris route serves Roissy-Charles de Gaulle Airport on a year-round basis. The regular schedule consists of two daily flights in summer season and one daily flight in winter season.
Air Canada's flights are operated with Boeing 777-300ER aircraft (450 seats), Airbus A330-300 aircraft (297 seats) or Boeing 787-9 Dreamliners (298 seats). Customers have a choice of three service classes: Air Canada Signature Class, Premium Economy and Economy.
"This is an important milestone for our airline, our customers and, more specifically, Air Canada's French colleagues," said Mark Galardo, Senior Vice President, Network Planning and Revenue Management at Air Canada. "This 70th anniversary is a testament to the special, enduring relationship between the two cities, which have a long history of partnership and collaboration. This transatlantic flight from Canada sees the most demand and is a key part of our DNA. In addition, despite the challenges posed by the COVID-19 crisis, Air Canada has never suspended its Montreal-Paris route during the pandemic. Our sole ambition is to re-establish Air Canada's presence in other French cities in order to continue to strengthen the ties that unite us."
For the last 70 years, Air Canada has continued to bolster its presence in France and the French Caribbean and to increase its commitment to French territories.
Before the onset of the pandemic, Air Canada served seven French cities: Paris, Bordeaux, Lyon, Marseille and Nice, as well as Fort-de-France and Pointe-à-Pitre in the Caribbean. The airline operated up to 45 weekly flights from its hub airports in Montreal, Toronto and Vancouver, which offered connections to more than 50 destinations in the Americas.

ROLLS-ROYCE REACHES NEW MILESTONE AS WORLD'S LARGEST AERO-ENGINE BUILD STARTS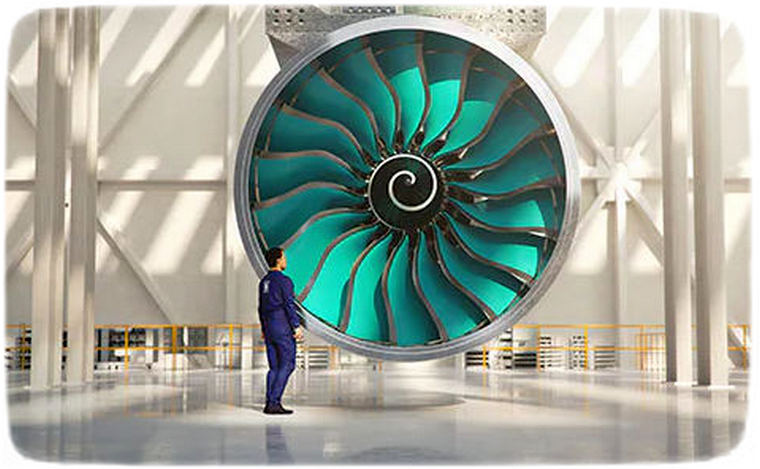 Rolls-Royce has officially started building the world's largest aero-engine, UltraFan®, which will help redefine sustainable air travel for decades to come.
Work on the first module is underway at our dedicated DemoWorks facility in Derby, UK, and the demonstrator engine, which has a fan diameter of 140 inches, will be completed by the end of the year.
The engine is the basis for a potential new family of UltraFan engines able to power both narrowbody and widebody aircraft and deliver a 25% fuel efficiency improvement compared with the first generation of Trent engine.
That performance improvement is crucial to achieving aviation sustainability. Gas turbines will continue to be the bedrock of long-haul aviation for many years, and UltraFan's efficiency will help improve the economics of an industry transition to more sustainable fuels, which are likely to be more expensive in the short-term than traditional jet fuel. The first test run of the engine will be conducted on 100% Sustainable Aviation Fuel.
Significant investment has been made to develop the UltraFan demonstrator and associated technologies by Rolls-Royce and a variety of funding agencies, including the Aerospace Technology Institute and Innovate UK (United Kingdom), LuFo (Germany) and Clean Sky Joint Undertaking (European Union).
UK Business Secretary, Kwasi Kwarteng, said: "The UltraFan project is a perfect example of how we are working with industry to deliver green, sustainable flight for decades to come. Backed with significant government support, this project represents the scale of ambition for Britain's crucial aerospace sector.
"Companies like Rolls-Royce are playing a critical role as we build back greener from the pandemic and we are committed to giving the whole aerospace sector the support it needs to innovate and reach new heights."
Chris Cholerton, Rolls-Royce, President - Civil Aerospace, said: "This is an exciting moment for all of us at Rolls-Royce. Our first engine demonstrator, UF001, is now coming together and I'm really looking forward to seeing it built and ready for test. It is arriving at a time when the world is seeking ever more sustainable ways to travel in a post-COVID 19 world, and it makes me and all our team very proud to know we are part of the solution.
"I am delighted that the UK and German governments have supported us in making these significant ground-breaking technology investments. The Aerospace Technology Institute and LuFo programmes, as well as the EU's Clean Sky, have all helped bring us a step closer to realising the enormous environmental and economic benefits of UltraFan."
As engine build starts, other key parts are already coming together for delivery to Derby. Work is underway on UltraFan's carbon titanium fan system in Bristol, UK, and its 50MW Power Gearbox, which is powerful enough to run 500 family cars, in Dahlewitz, Germany.
UltraFan is part of Rolls-Royce's IntelligentEngine vision - for example each fan blade has a digital twin which stores real-life test data, allowing engineers to predict in-service performance. When on test at Rolls-Royce's new £90m Testbed 80 facility, data can be taken from more than 10,000 parameters, detecting the tiniest of vibrations at a rate of up to 200,000 samples per second. Data that helps us understand our engines and further improve them.
Key engineering features of the engine include: A new, proven, Advance 3 core architecture, combined with our ALECSys lean burn combustion system, to deliver maximum fuel burn efficiency and low emissions. Carbon titanium fan blades and a composite casing that reduce weight by up to 1,500lb per aircraft. Advanced ceramic matrix composite (CMC) components that operate more effectively in high pressure turbine temperatures. A geared design that delivers efficient power for the high-thrust, high bypass ratio engines of the future.
DIG OUT YOUR PASSPORTS - AIR NEW ZEALAND REUNITING KIWIS AND KANGAROOS



From 19 April 2021, Air New Zealand will be ramping up flights between Auckland, Wellington, Christchurch and Queenstown and eight of its Australian ports.
Air New Zealand Chief Executive Officer Greg Foran says the airline is incredibly excited to have the border reopen to our Aussie neighbours.
"This is terrific news. I know Kiwis and Australians have been wanting to reconnect with whanau and friends for a year now and we're incredibly excited to be playing a part in those reunions.
"I'll certainly be digging out my passport for the first time since I joined the airline to head across the ditch to see my family and I'm especially looking forward to meeting some of my grandchildren for the first time."
The airline has been preparing for a trans-Tasman bubble for a few months now, bringing furloughed crew back onboard and ensuring they are up to speed with training, along with making sure its international airports and lounges are ready for the influx of customers.
"Our people have shown incredible agility of the past 12 months as things have changed at an unbelievable pace. I've spoken to several our front-line staff who are thrilled to show our customers the world-class Air New Zealand customer service once again.
"We'd like to say a huge thanks to New Zealanders for standing by us while we've mainly been a domestic business for the past year. I'm extremely proud to say that we've got one of the most robust domestic businesses of any airline around the world. We look forward to being able to extend that across the Tasman.
"Pre-COVID-19, Australia was the largest tourism market for both our airline and New Zealand. We know a lot of tourism operators have been feeling the lack of international visitors so we're looking forward to playing a role in New Zealand's recovery.
"Using the strength of our domestic network we'll be able to connect Australians with more destinations around the country. With the rest of the world still out of reach, New Zealand offers landscapes and experiences that are up there with the world's best attractions."

SINGAPORE ACCEPTS IATA TRAVEL PASS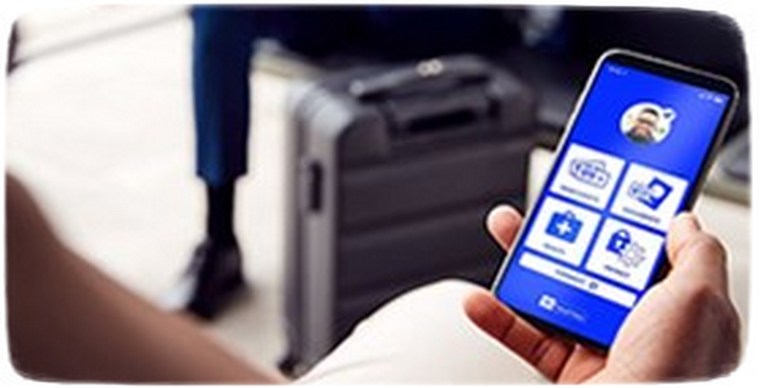 The International Air Transport Association (IATA) welcomed Singapore's acceptance of pre-departure COVID-19 PCR test results on the IATA Travel Pass.
From 1 May 2021, passengers traveling to Singapore will be able to use IATA Travel Pass to share their pre-departure COVID-19 PCR test results upon check-in with their airline, as well as on-arrival at the immigration checkpoints at Changi Airport. This is part of an ongoing collaboration between the Civil Aviation Authority of Singapore (CAAS) and IATA to facilitate seamless and efficient travel through digital certificates of COVID-19 tests.
"Having the confidence of an aviation leader like Singapore accept IATA Travel Pass is hugely significant. Ongoing trials put us on track for IATA Travel Pass to be a critical tool for the industry's restart by delivering verified travel health credentials to governments. And travellers can have complete confidence that their personal data is secure and under their own control. The success of our joint efforts will make IATA's partnership with the government of Singapore a model for others to follow," said Willie Walsh, IATA's Director General.
"We have built upon our long standing and deep partnership with IATA to develop solutions to facilitate travel. This latest collaboration with IATA demonstrates our shared commitment to drive the adoption of digital health certificates and restore international air travel. As we look to safely rebuild the Changi air hub, we will continue to explore other solutions that can provide similarly secure and verifiable means of sharing health certificates for safe international travel," said Kevin Shum, CAAS Director-General.
Digital health certificates will be a key feature in air travel moving forward. Establishing trusted, secure solutions to verify the health credentials of travellers will be critical in facilitating smooth air travel and safeguarding public health. The IATA Travel Pass is a personal secure digital wallet solution that can be used by passengers to obtain and store their COVID-19 test results from accredited laboratories.
Following the successful trials by Singapore Airlines, the Singapore health and border control authorities will accept the IATA Travel Pass as a valid form of presentation of COVID-19 pre-departure test results for entry into Singapore. The information presented on the IATA Travel Pass will be in a format that satisfies Singapore's prevailing COVID-19 pre-departure test requirements for entry into Singapore.
More than 20 airlines have announced trials of the IATA Travel Pass.
Travelers to Singapore intending to use the IATA Travel Pass should check with the airline they are travelling with for eligibility to use the IATA Travel Pass.
SWISS INCREASES ITS FLIGHT OFFERINGS FOR THE EASTER TRAVEL SEASON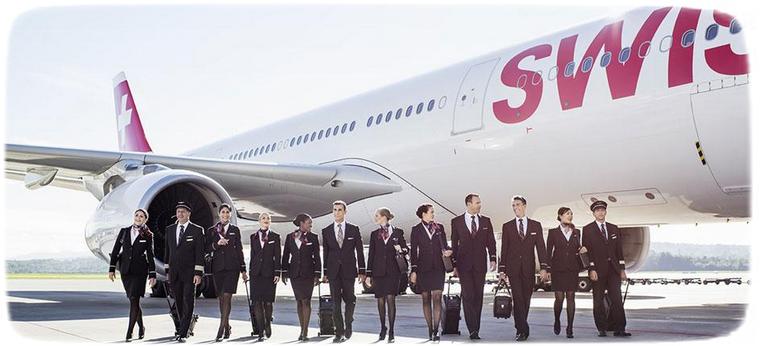 The lifting of coronavirus-related quarantine requirements in Spain and Portugal has prompted a substantial increase in travel demand. SWISS has seen its bookings for flights to these countries increase up to fivefold within a week. In response to this steep rise in its booking volumes, SWISS is expanding its flight offerings on routes from Zurich to Spain and Portugal for the Easter travel period. The increase will see both additional flights operated and the deployment of larger aircraft than were originally planned.
With the easing of certain travel restrictions, Swiss International Air Lines (SWISS) has experienced a significant increase in its flight booking volumes for the coming Easter season. Last weekend, SWISS registered up to five times more bookings for flights in April to Spain and Portugal than it had seen the weekend before.
SWISS Chief Commercial Officer Tamur Goudarzi Pour explains: "As the examples of Spain and Portugal clearly show, lifting quarantine requirements and adopting reliable travel rules leads directly to tangible booking growth. Many people currently have a strong desire to make up for the travel they have recently missed, especially to the sun and the beach. And we've responded to this by expanding our SWISS services for the coming Easter travel season."
Additional flights to Spain and Portugal
SWISS has reacted promptly to the increased travel demand by expanding its programme of services from Zurich for the coming weeks. Additional flights are being offered to Palma de Mallorca, Málaga, Barcelona, Alicante and Valencia. As a result, a total of 43 flights will be operated to Spain in the week of 29 March (compared to the 34 originally planned), and 59 such flights (compared to the 48 originally planned) will operate in the week of 5 April. SWISS services have also been increased to Porto and Lisbon in Portugal.
In some cases, SWISS will also be deploying larger aircraft to offer more capacity to the destinations concerned. Some flights will thus be operated with Airbus A321 equipment, SWISS's biggest short-haul aircraft with up to 219 passenger seats. The use of long-haul aircraft on such services is also being considered.
Standardized and digitalized travel documents needed
As part of the Lufthansa Group, SWISS is also working to help digitalize and standardize the document checks required to ensure travellers' compliance with the various national medical entry provisions. If they can present the requisite documents in electronic form, travellers can be offered a faster and contactless check-in process. Several candidate concepts are currently being trialled to these ends.
PLEASE GO TO
www.youtube.com/channel/UCCuRVZAGodT6sztTeXBGeMw
and subscribe to our YouTube channel