Compiled by Willie Bodenstein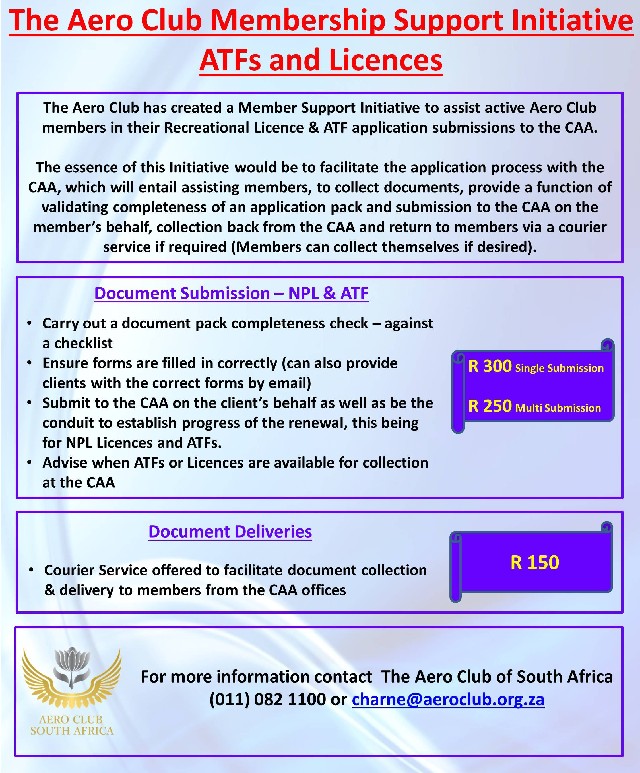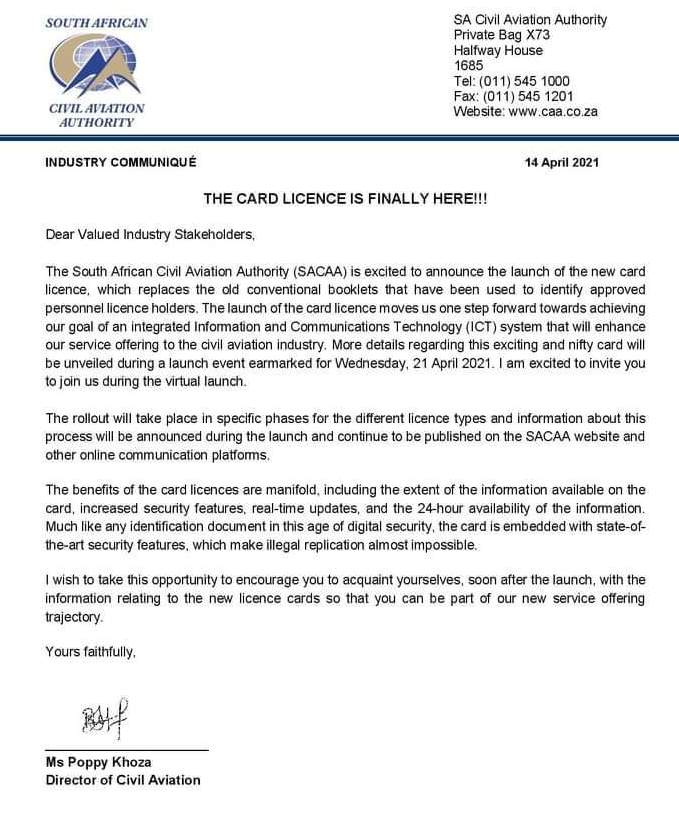 COVID 19 REGULATIONS, INITIATIVES AND AEROCLUB NEWS

OUR CENTENARY YEARBOOK IS NOW AVAILABLE TO PURCHASE FROM OUR NEW WEBSHOP
WWW.AEROCLUB.ORG.ZA/SHOP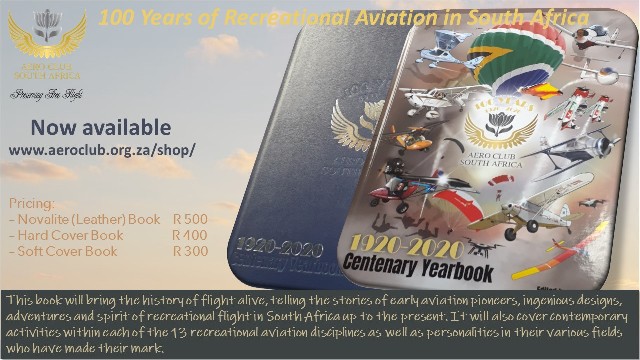 R1,000.00 WORTH OF PRIZES - THE CHOCK NORRIS AVIATION THEMED PHOTO CONTEST

The competition entries closed on 31 March 2021

Contestants, please note multiple votes from one device will only be counted once and may led to the entry being disqualified.

Vote now for April week three entries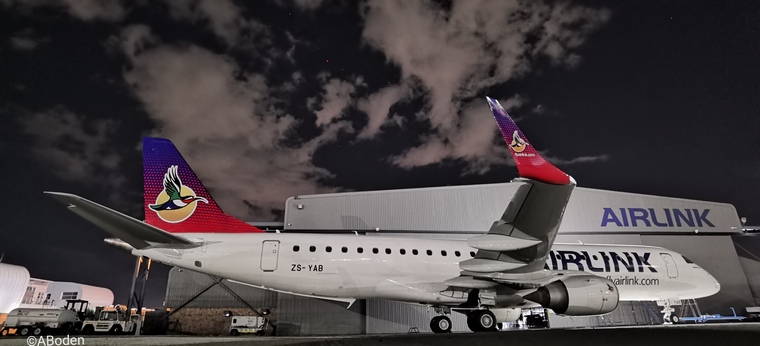 Vote for Apr3.1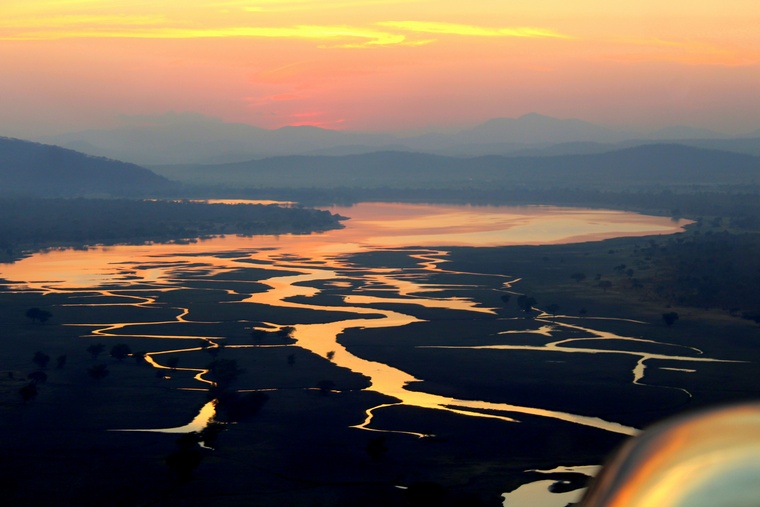 Vote for Apr3.2

Judging:
1. The Pilot's Post team will select the 2 best photos submitted every week and add them into our "Midweek Update" published every Thursday morning, where our readers will then cast their votes by simply clicking the link below the photo of their choice.
2. At the end of each month, a complete article will be published on Pilot's Post to include the weekly photo submissions with the most reader votes. Our readers will then again have the opportunity to cast their votes by simply clicking on the link below the photo of their choice. The photo with the highest number of votes will then be judged the Winner of the Month.
3. A prize of a set of Chock Norris personalised Aircraft Chocks with leather storage bag valued at R500
and
a voucher from the Pilot Shop valued at R200.00 will be awarded to each monthly winner
and
a soft cover copy of the Aero Club of South Africa's Centenary Yearbook valued at R300.00 sponsored by Chapter 322 of the EAA of SA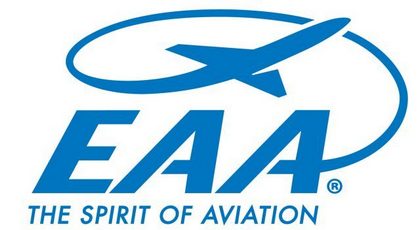 EAA CHAPTER 322
With our MACH program (Member Awards for Chapter Help), your membership could win you a trip to Oshkosh!
Click on the link below today to renew or join!
www.eaa.org.za/membership/membership-form
or for EAA membership information go to
www.eaa.org.za



FORTHCOMIMG EVENTS

The following events will to take place under the rules controlling the number of people congregating together and are therefore not open to the general public.

15 TO 17 APRIL
National Rally Flying Championships - Stellenbosch Airfield. Contact frank.eckard@mweb.co.za Tel: 083 269 1516

17 APRIL
Robertson Flying Club annual breakfast fly-in with spot landing competition. Contact Alwyn du Plessis E-mail: boeredata@breede.co.za Cell: 083 270 5888

17 & 18 APRIL
Sports Aerobatics Club Eastern Cape Regionals Wings Park Airfield. Contact Annie Boon E-mail: chunge@mweb.co.za

24 APRIL
EAA South Africa at Middelburg Airfield AGM: - details to be announced

23 & 27 APRIL
Aero Club Airweek at Middelburg Airfield. Contact Rob Jonkers E-mail: rob@aerosud.co.za Cell: 082 804 7032

27 APRIL
SAPFA Middelburg Speed Rally at Middelburg Airfield. Contact Jonty Esser E-mail: jonty@promptroofing.co.za Cell: 082 855 9435

30 APR TO 2 MAY 2021
North meets South @ Gariep 2021. Venue: Gariep Dam. Tommie Jordaan. WhatsApp : 0828023221 email : tommie.jordaan@icloud.com





1 MAY
Military and history festival. Voortrekker Monument, Pretoria. For more information bemarking@ vdm.org.za

5 MAY
EAA Chapter 322 monthly meeting virtual and in person at Dicky Fritz MOTH Hall, Edenvale. Contact Neil Bowden E-mail: neil1@telkomsa.net Cell: 084 674 5674

8 MAY
SAPFA Sheila Taylor Navigation Rally at Krugersdorp Airfield. Contact Frank Eckard E-mail: frank.eckard@mweb.co.za Cell: 083 269 1516

8 MAY
Battlefields Country Lodge and Sports Resort annual fly-in. Contact Dave O' Halloran E-mail: gm@battlefieldslodge.co.za Tel: 034 218 1614

8 MAY
Zandspruit Fly-In. Limited space. R150 per breakfast and refreshments. RSVP flyem4@flyem4.com. Deon 076 901 7606

8 & 9 MAY
Sport Aerobatics Club KZN Regionals Ladysmith Airfield. Contact Annie Boon E-mail: chunge@mweb.co.za

22 MAY
A gathering of Chipmunks at Springs Airfield. We invite all to join the celebration at Springs Airfield. The ERFC will be hosting their annual Breakfast fly-in on the day too. Breakfast will be available for all who fly in.

20 TO 22 MAY
SAPFA President's Trophy Air Race at Ermelo Airfield. Website: www.sapfa.co.za E-mail: Race@sapfa.org.za Contact Rob Jonkers E-mail: chairman@sapfa.co.za Cell: 082 804 7032

29 MAY
SAA Museum Society Airline Collectables Fair - Rand Airport. Contact E-mail: info@saamuseum.co.za Cell: 076 879 5044

28 TO 30 MAY
RC Jets over Utopia. For more information contact Dave 082 455 1071 or Clint 082 894 2068

30 MAY
Fly-Mu breakfast fly-in and music festival at Springs airfield. Contact Fanie E-mail: ansan@tiscali.co.za Cell: 083 789 5507







WEARCHECK AIRCRAFT KITS DONATED TO AMS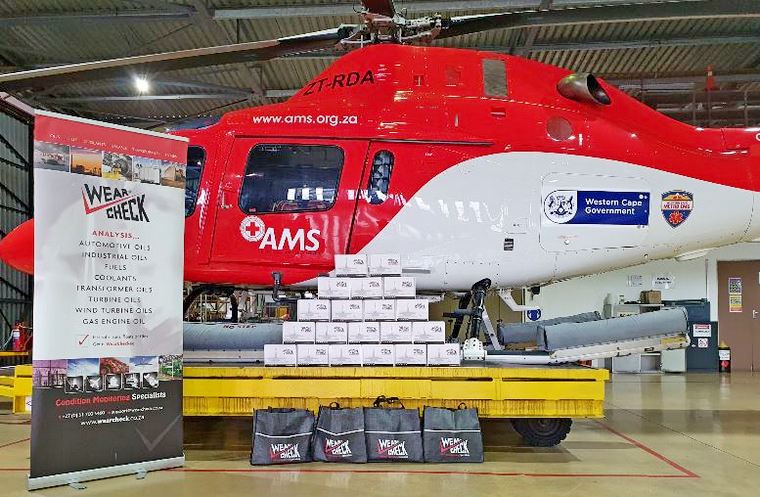 The SA Red Cross Air Mercy Service (AMS) is pleased to welcome WearCheck, Conditioning Monitoring Specialists, as a supporter of the non-profit aero-medical rescue organisation. WearCheck donated 20 G2 Aircraft Kits to AMS in continued support with conditioning and monitoring of the AMS fleet of aircraft to ensure safety and serviceability remain a high priority.

"We are grateful for the donation of G2 Aircraft Kits as it will allow our in-house Aircraft Maintenance Organisation (AMO) to continue maintaining the AMS aircraft in meeting the Manufactures and Civil Aviation Authority requirements, thus ensuring that we provide a safe and efficient aero-medical service to all those in need." said Dr. Philip Erasmus, AMS CEO.
The AMS is a non-profit aero-medical rescue organisation - based in the Western Cape (Cape Town & Oudtshoorn), KwaZulu-Natal (Durban) and the Eastern Cape (East London, Gqeberha - formerly known as Port Elizabeth and Mthatha) working in partnership with the various Provincial Departments of Health in South Africa to ensure that the National Health System is strengthened through the provision of rescue, air ambulance and rural health outreach services. The AMS is the only operator in Southern Africa that offers a complete package of air-ambulance, health outreach and rescue service; reaching peripheral remote communities who previously had little or no access to healthcare services.
"We at WearCheck are in awe of how many lives the AMS teams have saved, and how many people are assisted by this wonderful service every single day. To help the AMS reach even more communities, WearCheck has sponsored the condition monitoring of the 11 aircraft operated by the AMS with WearCheck aircraft kits." Technical Manager for WearCheck, Steven Lumley, is delighted to help the AMS. "This gesture is in thanks for the incredible work you all do and the countless lives you save. We want to keep you airborne. We will supply aircraft test kits on an ongoing basis for the three planes and eight helicopters operated by the AMS."
"The continued support from organisations such as WearCheck will ensure that we continue to focus on the task at hand to provide quality, innovative and rapid aero-medical emergency rescue service to all communities in need. Ensuring that our aircraft are safe, serviceable and flying is a crucial cornerstone to continue to save lives by providing access to healthcare services within our country." Dr. Erasmus concluded.
The purpose of the AMS is to facilitate pluriversal access to healthcare to those rendered most vulnerable by geographical, social or economic inequity and in so doing, reduce vulnerability of at-risk communities and judiciously improving the quality of life.

15 SQUADRON IN DRAKENSBERG RESCUE
Written by defenceWeb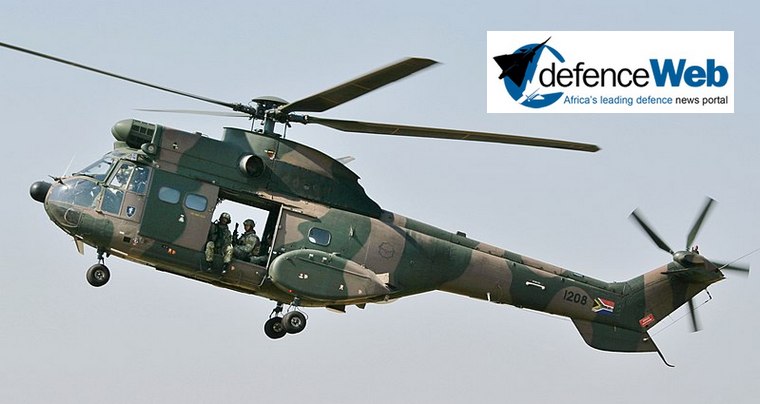 A 60-year-old hiker with head injuries was rescued from a precarious site in the Drakensberg thanks to the efforts of the provincial nature conservation agency, the Mountain Club of SA, Westline Aviation and the SA Air Force (SAAF).

Part one of the rescue started on Friday 9 April when the Mountain Club's mountain rescue team was on the receiving end of a distress call. According to Gavin Raubenheimer, the club's KZN search and rescue convener, the hiker fell and sustained head injuries after taking a wrong route when descending Gray's Pass in the Monk's Cowl area. A joint operation started with two experienced rangers, one a paramedic, were airlifted to the top of Gray's Pass.
Descending by torchlight they could not reach the injured hiker and stopped, starting the descent again at first light. On reaching the patient immediate medical assistance was given while waiting for a 15 Squadron Oryx.
High winds delayed the arrival of the twin-engined workhorse with four technical rescuers aboard. Nifty flying skills saw rescuers winched down, the patient secured and brought aboard for a mercy flight to a nearby hospital.
SAAF Oryx are regularly used for search and rescue activities, including lifting injured or sick seafarers from vessels off the coast, searching for missing fishermen and rescuing hikers. An Oryx was last in action in the Drakensberg in June 2020 when one of 15 Squadron's helicopters evacuated an injured soldier from Leslie's Pass in the Injasuthi area with assistance from the Mountain Club of South Africa.
Last week Environmental Affairs MEC Anton Bredell's office said the Western Cape Disaster Management has an agreement in place with the SANDF to use its helicopters for rescue operations - they are expected to respond to flooding and fires over the coming months should the need arise.
www.defenceweb.co.za

JMB AIRCRAFT WILL BE AT SUN 'N FUN



Hoping you still keep up with our latest updates despite the frustrating situation happening worldwide. Our belief is for this spring to bring many positive changes allowing our team to visit upcoming air shows and exhibitions. We are delighted to announce exciting news soon about what has been happening behind the scenes at JMB and we can't wait to share it with you during AERO Friedrichshafen in July.

Our crew also plans on exhibiting our VL3 evolution at the following air shows this year:
Sun 'n' Fun Aerospace Expo (April 13th - April 18th, 2021 in Lakeland, Florida)
AERO EXPO 2021 (June 3rd- June 5th, 2021 in Lyon, France)
EAA Airventure (July 26th - August 1st, 2021 in Oshkosh, Wisconsin)
Salon ULM Blois 2021 (September 3rd - September 5th, 2021 in Blois, France)
We hope to bring more positive updates on where to find the JMB Aircraft stand with our VL3 evolution masterpiece to you soon.



SUN 'N FUN FLORIDA, USA, SET TO GO







BELL DELIVERS FIRST BELL 505 TO UGANDAN AVIATION COMPANY



Bell Textron Inc., a Textron Inc. (NYSE: TXT) company, announced the delivery of a Bell 505 helicopter equipped with the Med-Pac Inc. LLC Emergency Medical Services Lite Interior to BAR Aviation. This marks the first Bell 505 in Uganda and the first Bell 505 designed to complete medical evacuation (medevac) missions in Africa.


"We are elated that BAR Aviation has chosen the Bell 505 as its Helicopter Emergency Medical Services (HEMS) platform and will operate the first medevac Bell 505 in Africa," said Lynette Loosen, regional sales manager, Africa. "By leveraging the aircraft's unique design, competitive cost and flexible kit installation, the platform enables our customers to provide safe and reliable medical services to its patients."
BAR Aviation is a Ugandan aviation company known for being the leading operator in the region. Among its many services, BAR provides air medical evacuation services to support communities and connect them to life-saving medical support. The Bell 505 will support the work of the Ministry of Health, Ministry of Tourism and the police.
"We are proud to accept the delivery of the first Bell 505 in Uganda," said Barak Orland, chief executive officer, BAR Aviation. "We saw the need and importance of having an evacuation helicopter in the country that helps give the citizens of Uganda the best chances of survival in the critical golden hour. The Bell 505 is an excellent aircraft for the job with state-of-the-art safety features and avionics that allow the pilots to reach their destinations quickly and safely."
The Med-Pac EMS Lite Interior offers a carbon fibre deck, back wall equipment rack, oxygen tank and medical supply bag. The stretcher system can be installed in less than 15 minutes with the 505's easily removeable seats and flat floor. The Bell 505 is the only current production short light single-engine helicopter that can fit a stretcher system.
"We congratulate BAR Aviation on the acquisition of its new Bell 505, which adds another Textron product to its growing fleet of fixed-wing aircraft and helicopters," said Jim Evans, chief executive officer, Africair. "As one of Bell's independent representatives for much of Africa, Africair has supported helicopter operators across the continent for over 40 years. Together with Bell, we will do everything possible to ensure that the 505 exceeds BAR Aviation's expectations."
With a speed of 125 knots (232 kilometers per hour) and a useful load of 1,500 pounds (680 kilograms), the Bell 505 is designed to be safe and easy to fly while providing unmatched value to the operator.



CUBCRAFTERS IS BACK AT SUN 'N FUN FOR 2021



This past year has been challenging for everyone and we hope that you are all safe and healthy as the end of the COVID-19 pandemic is seemingly in sight. We here at CubCrafters feel extremely fortunate to start attending aviation events again and we very much look forward to welcoming our customers to the upcoming Sun 'n Fun Aerospace Expo, back for 2021!


For the first time, the new CubCrafters nosewheel equipped XCub (the NX CUB) will be at the Sun 'n Fun Aerospace Expo!
Featuring a heavy duty trailing link nose wheel landing gear configuration and a new 215 HP fuel injected engine, this is the most powerful and the easiest-to-fly of all the backcountry aircraft CubCrafters offers.
If you've been curious about the new NX Cub, drop past our booth (#92/93 - north of the Sunset Grill), take a look and say hello!


RENO AIR RACING ASSOCIATION ANNOUNCES COMMITMENT TO 2021 EVENT


The Reno Air Racing Association (RARA) announced today that following the successful "Save The Races" fundraising campaign that ran from Nov. 13-Dec. 31, 2020 the National Championship Air Races will be returning for its 57th year Sept. 15-19, 2021 pending COVID-19 restrictions.

"After cancelling the 2020 event, we found ourselves with a significant financial loss that we knew would be a tremendous challenge to overcome, but with the support of the air racing community, the RARA Board of Directors and STOL pilot Trent Palmer, we were able to raise over $460,000 of our $500,000 goal," said Fred Telling, CEO of RARA. "With the evolving health situation, we will continue to follow the guidelines set by officials and are optimistic that by September, we will have the resources needed to ensure the show is both safe to attend and can deliver on the exceptional experience the National Championship Air Races are known for."
By nearly reaching the $500,000 goal RARA will be able to make adjustments and resume the planning process for the event while still moving forward with new fundraising opportunities to make up the difference.
"We are thrilled to bring the air races back to Reno and reunite our September family," said Tony Logoteta, COO of RARA. "While we still need to bridge the financial gap and have a lot of work ahead of us, it's nice to have something to look forward to after such a difficult year. We are incredibly grateful for everyone's support and are committed, as always, to putting on a spectacular event in 2021."

F-16 VIPER DEMO TEAM PERFORMING AT AIRVENTURE 2021



The U.S. Air Force Air Combat Command F-16 Viper Demonstration Team will be performing at EAA AirVenture Oshkosh 2021, scheduled for 26 July to 1 August. The Viper Demo Team will perform demonstrations as part of the daily air shows during AirVenture, as well as participate in the Air Force Heritage Flight program. Maj. Garret Schmitz is the Viper Demo Team pilot for the 2021 season.

"The Viper Demo Team is always a popular attraction at air shows across the country and we're very excited to welcome it back to Oshkosh this summer as we continue to plan for a full AirVenture event in late July," said Dennis Dunbar, director of AirVenture air show operations. "The F-16 has been an important piece of the U.S. Air Force arsenal for over 40 years and is still an impressive aircraft to watch perform."
The Viper Demo Team last performed in Oshkosh at AirVenture 2018.

DIAMOND AIRCRAFTS` SPECIAL MISSION AIRCRAFT ARE NOW AVAILABLE WITH PISTONPOWER'S MAINTENANCE PROGRAM

Diamond Aircraft´s Special Mission Aircraft Division is proud to announce the PistonPower™ power-by-the-hour maintenance program is now also available on Diamond´s incredible special mission aircraft line-up.

PistonPower´s power-by-the-hour maintenance program is a very effective tool to keep direct operating costs under control and to bring stability into the maintenance budget. Uncertainties while planning next year´s budget are now things of the past. This is especially useful for governmental organization as they often need to undergo a time-consuming budget approval process. Once approved, every unexpected maintenance action may lead to unnecessarily long AOG times and shorten the aircraft´s availability. Subscribing to PistonPower´s power-by-the-hour maintenance program will protect you from unforeseen maintenance expenses, covering the aircraft from tip to tail, and thus reducing aircraft´s downtime to a minimum.
"Working together with PistonPower™ forms the next big milestone in our Special Mission Aircraft success story", says David Datzreiter, Sales Manager Special Mission Aircraft at Diamond Aircraft Industries GmbH. "The power-by-the-hour maintenance program, now also available on our MPP variants, helps our clients to define a precise maintenance budget without any future surprises. It is even possible to have unscheduled maintenance events covered, ensuring the client lowest AOG times and a maximum of aircraft availability. This is especially of value for our African governmental clients, as there is no need to raise additional funds to keep their aircraft mission-ready, which can be a very time-consuming process."
Markus Fischer, Director, Special Mission Aircraft, "Beside the importance of the actual running maintenance cost of a surveillance aircraft, the same level of significance should be paid to the cost coverage of the scheduled and unscheduled maintenance budget. The opportunity to control the cost and have a projectable budget is a big advantage to each operation, no matter to the organization type. A two to three years secure and stable budget is the key to a successful, efficient and profitable operation. This insurance program should be top priority to all aircraft operators."
PistonPower™ VP of Business Development, Remi Szymanski stated, "Our revolutionary piston maintenance program will provide Austro Powered Diamond MPP (Special Mission) aircraft a tremendous advantage in cost per hour of operation". Remi continued, "Having the ability to budget your maintenance costs with confidence out to five years provides a tremendous advantage to MPP operators of new or already in service aircraft as all municipalities and government agencies need to comply with annual budget constraints and PistonPower will make this possible." PistonPower was created by the same group who formed the highly successful JSSI program for turbine-based aircraft and now provides a unique service which eliminates maintenance cost surprises. All scheduled and unscheduled maintenance is covered by a simple hourly fee and at TBO (or before if necessary) there are no additional costs to the customer. PistonPower provides flexible priced options for firewall forward or tip to tail coverage, tailored to your specific needs.

ROBINSON R66 POLICE HELICOPTER JOINS POLK COUNTY SHERIFF'S AVIATION FLEET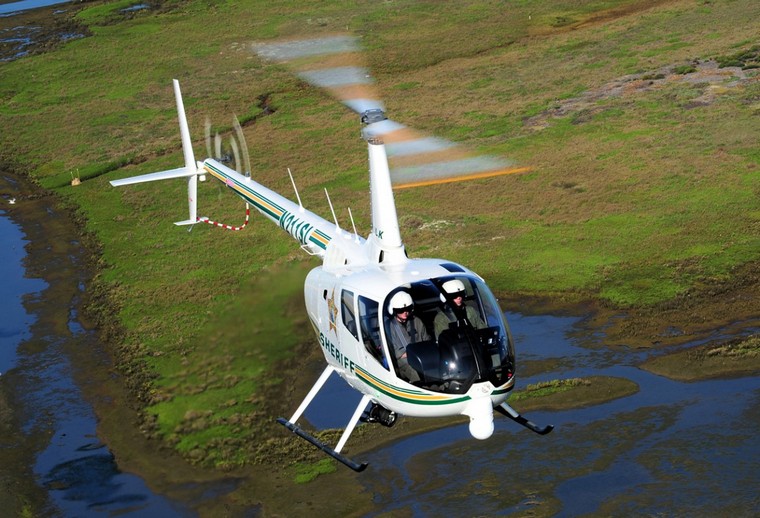 On April 2nd, Robinson Helicopter Company delivered R66 Police Helicopter serial number 1025 to Florida's Polk County Sheriff's Office (PCSO). PCSO's R66 Police helicopter is the first R66 Police helicopter configured with a Wescam MX-10 EO/IR imaging system and an HD infrared sensor, a system widely used by homeland security and law enforcement agencies. In addition to a standard Spectrolab SX-7 Starsun searchlight system, PCSO's R66 includes an optional Aerocomputers UC-6000 digital mapping system, auxiliary fuel tank, impact resistant windshield, Garmin's G500H TXi 1060 flight display with synthetic vision and NVG-rated instruments for a future NVG certification.

PCSO air support flies on average 1,100 hours each year. Centrally located between Orlando and Tampa, PSCO provides air support for every law enforcement agency in its 2,000 square mile county as well as surrounding counties.
"Having a robust aviation unit is critical to our mission of keeping people safe. We are thrilled to add the Robinson R66 turbine helicopter to our aviation fleet. Not only is this aircraft a great asset to law enforcement, it allows us to cost effectively support and protect our citizens better than other options out there," said Sheriff Grady Judd.


BOMBARDIER MARKS 50TH GLOBAL 7500 AIRCRAFT DELIVERY MILESTONE 50TH GLOBAL 7500 BUSINESS JET

Bombardier announced that it has delivered the 50th Global 7500 aircraft. The milestone delivery was achieved as production of the industry flagship continues to mature and as the aircraft's in-service performance continues to deliver very high levels of reliability.

The 50th delivery of the Global 7500 business jet follows a successful 2020, where Bombardier delivered 35 of these aircraft, including a record 16 deliveries in Q4. Bombardier continues to receive strong interest for the Global 7500 business jet and order activity is robust worldwide.
"The Global 7500 aircraft is unrivalled in the market," said Éric Martel, President and Chief Executive Officer, Bombardier. "It provides an unmatched combination of speed, range, comfort and reliability, making it both the industry flagship and a key driver of our growth strategy. As we mark this delivery milestone, I want to recognize and thank the many talented employees who supported the development and launch of this aircraft, as well as those currently working on the program and supporting our customers in the field. The world-class calibre of workmanship and technology found in each aircraft continues to drive strong market demand and industry-wide recognition."
Since its entry-into-service at the end of 2018, the Global 7500 business jet has demonstrated an outstanding dispatch reliability rate of 99.7% in-service and has proven to be the highest-performing aircraft in the industry by completing various key speed records and challenging flights, including the longest city-pair flown by a purpose-built business aircraft, connecting Sydney and Detroit non-stop. In its inaugural year of service, the aircraft received multiple accolades including the 2019 Aviation Week Grand Laureate Award, the 2019 Robb Report Best of the Best Business Jet of the Year Award and the 2018 Red Dot Award for Product Design.
Thanks to visionary design and superior performance, the Global 7500 aircraft is the industry flagship, redefining the business aircraft experience. With four distinct living spaces plus a dedicated crew rest area, it is unique among business jets in spaciousness, comfort, highly personalized design flexibility and patented cabin innovations.
The advanced wing on the Global 7500 aircraft was conceived to optimize speed, range and control and ensure an exceptionally smooth ride. The aircraft's leading-edge wing design offers steep approach capability and short-field performance, while redefining flight comfort and wellness in business aviation. With its impressive and unsurpassed long-range capability of 7,700 nautical miles (14, 260 km) at M 0.85, it can fly eight passengers non-stop from New York to Hong Kong and Singapore to San Francisco.
Among its many distinctions, the Global 7500 aircraft is also the first business jet to have an Environmental Product Declaration (EPD), which provides detailed information about the aircraft's life cycle environmental footprint. The Global 7500 aircraft is the first business jet conceived with this approach and reflects Bombardier's commitment to its overarching environmental sustainability strategy.

TEXTRON AVIATION CELEBRATES 1,000 DELIVERIES OF THE BEST-SELLING CESSNA CITATION 560XL SERIES

Textron Aviation celebrated the 1,000th delivery of its best-selling 560XL series midsize business jet with a delivery of the Cessna Citation XLS+ to a customer based in the Northeastern United States. The aircraft will be managed and operated by Custom Jet Charters, an FAA-certified Part 135 operator based at Palm Beach International and Westchester County Airports, known for providing air charter services.

The 560XL jet series includes the Cessna Citation Excel, Cessna Citation XLS and Cessna Citation XLS+ models, all designed and manufactured by Textron Aviation Inc., a Textron Inc. (NYSE:TXT) company.
Offering transcontinental range, enhanced cabin and cockpit technology and superior performance, the jets in the 560XL family have transformed business aviation, evolving with the industry and operators throughout the past 25 years. Today, the global fleet of 560XL aircraft has amassed more than five million flight hours.
"The 560XL series is known for propelling the landscape of business aviation forward, delivering speed, spaciousness and comfort to a new segment of the industry. Its evolution and prominence continue to resonate with customers across the globe: Every two minutes, a 560XL jet takes off or lands somewhere in the world." Said Lannie O'Bannion, senior vice president, Global Sales and Flight Operations
"This milestone delivery is a direct reflection of our customers' trust and the dedication of our employees who continue to build and support the Citation 560XL family of aircraft."
The most recent evolution of the Citation 560XL family of jets, the Citation XLS+ features wide passenger seats, FADEC engine controls and Collins Pro Line 21 avionics with four LCD cockpit displays and the addition of graphical weather charts and maps.
This year, Cessna-AVIC Aircraft (Zhuhai) Co., Ltd., a Textron joint venture in China, is expected to deliver the 300th Cessna Citation XLS+ to the Flight Inspection Centre of CAAAC (CFIC). This will be the sixth aircraft delivered as part of the eight Cessna Citation XLS+ purchase agreement signed in December 2018.

SAAB AND FMV EXTEND SUPPORT AND MAINTENANCE CONTRACT FOR GRIPEN

Saab and the Swedish Defence Materiel Administration (FMV) have today extended a contract to provide support and maintenance services for Gripen. The order value amounts to approximately SEK 1.6 billion for the period from 1 April 2021 to 31 December 2022. Saab has booked SEK 1.5 billion of the order value in Q1.

The contract covers performance-based support and maintenance of Gripen and is an extension of a previously signed contract in May 2017 with FMV.
The contract includes support and maintenance services essential to aviation operations with Gripen. The contract covers, for example, design and support, component maintenance, the provision of logistics, technical system support, publications, spare parts, repairs, ground support equipment and pilot equipment.
"With this extension, Saab will continue to provide support for the effective operation and availability of Gripen. It is essential for us to constantly develop our support concept by implementing innovative solutions and this contract gives us the possibility to do so together with our customer," says Ellen Molin, Head of the Support and Services business area within Saab.
The work will be carried out at Saab's facilities in Linköping, Arboga, Järfälla, Gothenburg and Östersund.




USA





On 23 February 2019, an Atlas Air Inc. Boeing 767-375BCF, N1217A on a cargo flight, was destroyed after it rapidly descended from an altitude of about 6,000 ft mean sea level (msl) and crashed into a shallow, muddy marsh area of Trinity Bay, Texas, about 41 miles east-southeast of George Bush Intercontinental/Houston Airport (IAH), Houston, Texas. The captain, first officer (FO), and a nonrevenue pilot riding in the jumpseat died.
Atlas operated the airplane as a Title 14 Code of Federal Regulations Part 121 domestic cargo flight for Amazon.com Services LLC and an instrument flight rules flight plan was filed.
The NTSB determines that the probable cause of this accident was the inappropriate response by the first officer as the pilot flying to an inadvertent activation of the go-around mode, which led to his spatial disorientation and nose-down control inputs that placed the airplane in a steep descent from which the crew did not recover.
Contributing to the accident was the captain's failure to adequately monitor the airplane's flightpath and assume positive control of the airplane to effectively intervene.
Also contributing were systemic deficiencies in the aviation industry's selection and performance measurement practices, which failed to address the first officer's aptitude-related deficiencies and maladaptive stress response. Also contributing to the accident was the Federal Aviation Administration's failure to implement the pilot records database in a sufficiently robust and timely manner.



Zambia, Copperbelt International Airport, Ndola: An Ethiopian Airlines Boeing 737-804 landed at new Copperbelt International Airport which is under construction and located about 9nm WNW of Simon Mwansa, the actual destination airport. Construction workers signalled to the crew they were not expected at that airport. The crew continued straight ahead towards the next taxiway to the runway, entered and backtracked the runway and departed again. About 2.5 hours later, ET-AQP, another Ethiopian Airlines 737, performing flight ET-871, approached the Copperbelt International Airport but went around from 50 feet AGL.
Indonesia, Ilaga Airport, Kabupaten Puncak, Papua: A Mil Mi-8 helicopter was deliberately set on fire by armed militants in Ilaga Airport, Kabupaten Puncak, Papua. Local media reported that the helicopter belonged to PT Esra, which seems unlikely as this operator is not known to fly Mi-8 helicopters. The Indonesian National Board for Disaster Management is known to operated several Mi-8 helicopters but it has not been confirmed that the burned Mi-8 was indeed operated by them.
Turkey, off Foça: A KAI KT-1 Woongbi military training aircraft of the Türk Hava Kuvvetleri (Turkish Airforce), on a training mission with two on board from 2nd Anajet base in Izmir for an unknown reason, crashed in the sea off Foça. The two pilots were rescued alive.
USA, Flying S Ranch Airport, Minot, ND: A fire destroyed a hangar with four airplanes at Flying S Ranch Airport (ND43), Minot, North Dakota.

USA, Charleston AFB, SC: A United States Air Force Boeing C-17A Globemaster III suffered a fire on the left-hand side of the aircraft after landing at Charleston AFB, South Carolina, USA. The fire originated in the area of the undercarriage and spread along the fuselage. Air base fire services extinguished the fire quickly.
Tuekey, Fevzi Cakmak, Konya: A Northrop NF-5 of the Turkish Air Force with one occupant crashed under unknown circumstances near Konya, Turkey, killing the pilot.
USA, Great Valley Airport, NY: A Cessna 177B Cardinal with three on board impacted the terrain shortly after take-off from Great Valley Airport (N56), Cattaraugus County, New York. The airplane was destroyed by an ensuing post-crash fire and one of the two people onboard was fatally injured.
Ecuador, near Salitre Canton, Guayas province: A Piper PA-31 Navajo air ambulance was captured by amateur video overflying the camera at about 800 feet above ground level. A change in engine volume was followed by several seconds of backfiring. About 10 seconds following the beginning of the backfiring, the airplane entered a spin and a steep descent, before impacting the surface. Both pilots and four passengers (doctors, nurse and patient) were killed.
Colombia, Santa Rosa del Sur: Rockwell 690B Turbo Commander with two on board sustained substantial damage when it struck two cows while landing at an airstrip in Santa Rosa del Sur, Colombia.




11 APRIL 1933

Departing England on April 11 in the Avro Mark VIA Avian Southern Cross, William N. "Bill" Lancaster begins an attempt to set a speed record for a flight to South Africa. He crashes in the Sahara Desert on April 12 and dies on April 20 while awaiting rescue.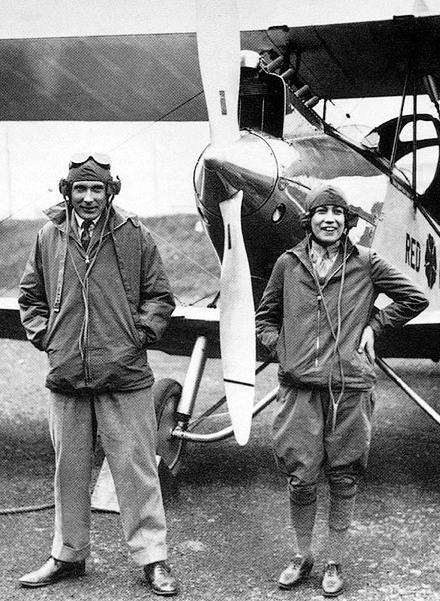 Born in Birmingham, England, Lancaster emigrated to Australia prior to World War I. In 1916, he joined first the Australian Army and later the Australian Flying Corps. In 1927, Lancaster transferred to the RAF Reserve.
He made his first long distance flight after he had resigned his commission in April 1930. He was accompanied in the flight made in an Avro Avian named Red Rose by Australian lady Jessie "Chubbie" Miller, who helped finance the flight. It was at the time one of the longest flights made in such a small aircraft and the first England-Australia flight by a woman
After being the accused in a sensational murder trial in the USA and acquitted on 11 April, he departed England in a Avro Avian for a flight to Cape Town. As the Avian was considerably slower than other aircraft of the time, Lancaster would have to make very short stops and get very little sleep to have any hope of achieving the record.
Having got lost several times, having not slept for 30 hours and being ten hours behind his intended time, Lancaster departed from Reggane on the evening of 12 April to make a 750 mi (1,210 km) night crossing of the Sahara.
The Avian's engine failed after less than an hour's flying and he crash-landed in the desert far north of his expected flight path. Relatively uninjured and occasionally firing flares, he awaited rescue. Searches by aircraft, however, were too far to the south, and a car searching from Reggane was also unsuccessful. He died eight days later, on 20 April 1933.
His final message, written on a fuel card on the morning of the 20th, was "So the beginning of the eighth day has dawned. It is still cool. I have no water. I am waiting patiently. Come soon please. Fever wracked me last night. Hope you get my full log. Bill"
The crash site was discovered by French troops on 12 February 1962 approximately 170 miles south of Reggane in the Tanezrouft region. Lancaster's body had been mummified and his diary and personal effects had survived intact.



PLEASE GO TO
www.youtube.com/channel/UCCuRVZAGodT6sztTeXBGeMw
and subscribe to our YouTube channel