Compiled by Willie Bodenstein





ETHIOPIAN MARKS 75TH ANNIVERSARY



Ethiopian Airline Group, the largest Pan-African aviation group, celebrated its 75th anniversary on April 8, 2021. Ethiopian made its maiden international flight on April 8, 1946 to Cairo. Since then, the airline overcame the ups and downs of the aviation industry and the challenges unique to Africa to become Africa's largest, most profitable and award-winning aviation group. Ethiopian kicks off a yearlong celebration under the theme "Celebrating 75 Years of Excellence".
Ethiopian Airlines Group CEO Mr. Tewolde GebreMariam said, "As we celebrate 75 years of excellence, we take stock of our accomplishments over three quarters of a century. Among the many firsts introduced by Ethiopian are the first Jet aircraft in Africa, the first East Africa to West Africa scheduled flight, the first airline from the Western Hemisphere to fly to China, the first scheduled service between the capitals of the most populous nations in the world (from New Delhi to Beijing), the first airline in Africa to introduce the B767, B777-200LR, B787(the Dreamliner) and later on the A350 to Africa. Today, our industry faces a serious challenge posed by COVID-19. The route we chose to overcome this challenge is to tighten our belt, change the way we do business and be agile. We remain the only commercial airline that hasn't sought government bailout and didn't lay off a single employee. I would like to take this opportunity to cement our commitment to sustainable aviation and continue to work with all stakeholders to enhance Africa's air connectivity. While congratulating all Ethiopian families, I would like to thank our esteemed customers for their strong vote of confidence, their loyalty and support.''
Ethiopian attributes its success to the four pillars of its growth strategy. These pillars are human resource development, modern fleet, infrastructure development and technology. It will continue to focus on these pillars with renewed emphasis on sustainability. It will also continue partnering with other African airlines and governments to create a robust, competitive airline industry in Africa by sharing its technical and management expertise.

EGYPTAIR RESUMES NON-STOP FLIGHTS BETWEEN CAIRO & DUSSELDORF NEXT JULY.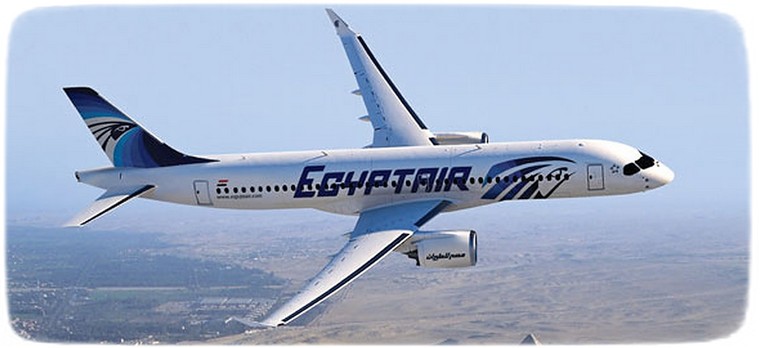 In light of the vision of the Egyptian Civil Aviation Ministry to connect Cairo to several dynamic international destinations and as part of the plan of EGYPTAIR, the national carrier of Egypt and a Star Alliance Member, to expand its network, EGYPTAIR announces the operation of 3 weekly direct flights between Cairo and Dusseldorf as of July 2nd, 2021.
It is planned that EGYPTAIR will operate its flights to Dusseldorf using one of its Boeing B737-800; equipped with many advanced facilities.
QATAR AIRWAYS AND JETBLUE EXPAND STRATEGIC PARTNERSHIP, INCREASING GLOBAL CONNECTIVITY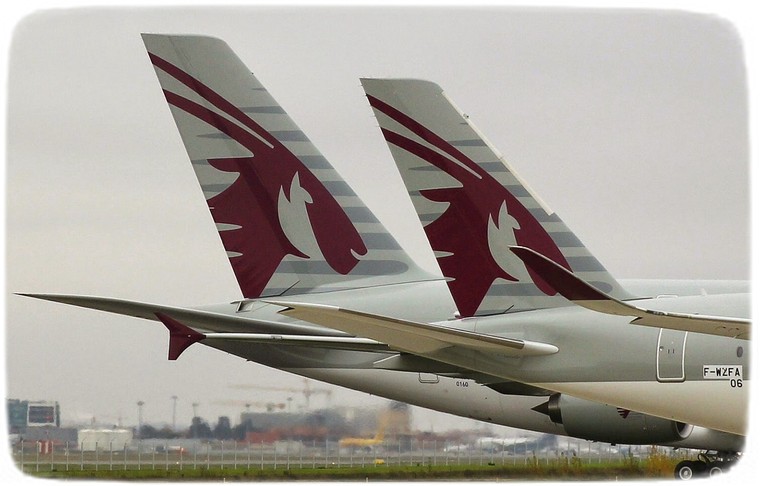 JetBlue passengers can now book travel on nine routes between the U.S. and Doha and enjoy seamless connections via Hamad International Airport, the Best Airport in the Middle East, to destinations in Africa and Asia
Qatar Airways partners with U.S carriers on more routes across the United States than any other global airline with over 220 destinations available through Alaska Airlines, American Airlines and JetBlue
Qatar Airways' 12 U.S. gateways and expanding partnerships further cement its position as the leading international carrier providing global connectivity to and from the U.S.
DOHA, Qatar - Qatar Airways is pleased to announce the expansion of its strategic codeshare partnership with JetBlue that will offer the U.S. carrier's passengers more options and convenience to book travel to international destinations. Sales have commenced with the additional codeshare flights starting from 19 April 2021 between the U.S. and Doha and 1 May 2021 for destinations beyond Doha.
Qatar Airways Chief Commercial Officer, Mr. Thierry Antinori, said: "Despite the pandemic, we at Qatar Airways have continued to expand our U.S. presence by building strong relationships with our strategic airlines partners in the region and constantly optimising our connections between the U.S. and our growing network of over 130 destinations. We are delighted to welcome JetBlue to our extensive global network and offer our American passengers' seamless connectivity via the Best Airport in the Middle East to more international destinations.
"By partnering with leading airlines such as Alaska Airlines, American Airlines and JetBlue, our passengers can easily connect through our 12 U.S. gateways to more than 220 markets across the U.S and over 130 destinations world-wide. We look forward to further building our strategic partnerships as global travel recovers and continuing to offer our customers the world leading services and travel experience, they've come to expect."
JetBlue Head of revenue and planning, Mr. Scott Laurence, said: "JetBlue and Qatar Airways lead the industry with our award-winning service and exceptional inflight experiences, which is why our partnership has been such a great success for the past decade. Now, with an expanded codeshare covering nearly a dozen major U.S. gateways or connecting points, even more travellers can enjoy a seamless global travel experience between our airlines."
This expanded codeshare agreement builds upon the two airline's partnership that first began in 2011. Qatar Airways passengers already benefit from access to more than 50 destinations across JetBlue's network. As part of the expanded codeshare agreement, JetBlue passengers can now book travel with Qatar Airways to and from nine of airline's U.S. gateways - Boston (BOS), Chicago (ORD), Dallas/Fort Worth (DFW), Atlanta (ATL), Houston (IAH), Miami (MIA), New York (JFK), Philadelphia (PHL), and Washington (IAD)
The expansion of this strategic partnership will provide more flexible travel options between the United States, the Caribbean, Latin America and Africa, Asia and the Middle East.
JetBlue passengers will also be able to book travel on seven routes beyond Doha, taking advantage of seamless connections via the Best Airport in the Middle East to and from Amman (AMM), Entebbe (EBB), Kuala Lumpur (KUL), Maldives (MLE), Muscat (MCT), Salalah (SLL), Seychelles (SEZ) and Singapore (SIN). In the short-term and subject to regulatory approvals, JetBlue will be adding many more destinations to its virtual network in cooperation with Qatar Airways across Africa, Asia & The Middle-East including Addis Ababa (ADD), Nairobi (NBO) & Kigali (KGL) enabling further connecting options between North-America and the rest of Qatar Airways' extensive network.
This expanded codeshare agreement follows recent developments of the strategic partnership with JetBlue throughout the winter season with the addition of Qatar Airways' code on the U.S. carriers' Caribbean flights enabling seamless journeys via JetBlue's New York (JFK) & Boston (BOS) hubs to Aruba (AUA), Bermuda (BDA), Cayman Islands (GCM), Curacao (CUR), Grenada (GND), St Maarten (SXM), and Saint Lucia (UVF).
This partnership also allows members of both airline's loyalty programmes to enjoy a wider range of options. Qatar Airways' Privilege Club and JetBlue's TrueBlue members will initially benefit from the ability to accrue Qmiles or TrueBlue points later this year. In future, those benefits will expand with the ability to redeem points on either carrier's flights.
The national carrier of the State of Qatar continues to rebuild its network, which currently stands at over 130 destinations with plans to increase to more than 1,200 weekly flight to over 140 destinations by end of July 2021. Qatar Airways currently operates flights to and from 12 destinations in the U.S. - Boston (BOS), Chicago (ORD), Dallas-Fort Worth (DFW), Houston (IAH), Los Angeles (LAX), Miami (MIA), New York (JFK), Philadelphia (PHL), San Francisco (SFO), Seattle (SEA) and Washington, D.C. (IAD) with Atlanta (ATL) resuming on 1 June.
QANTAS AND JETSTAR SAY KIA ORA WITH OPENING OF TASMAN TRAVEL BUBBLE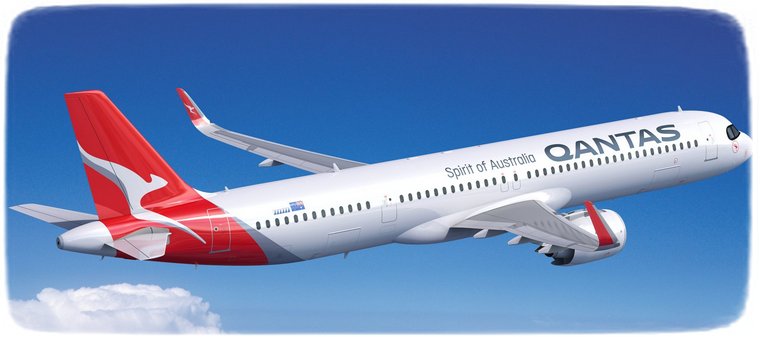 After more than a year of international border closures, Qantas and Jetstar will resume regular flights between Australia and New Zealand with the opening of the two-way trans-Tasman bubble.
Flights are resuming to all pre-COVID destinations in New Zealand across 15 routes and Qantas will also start a new route between the Gold Coast and Auckland, marking the airline's first ever international flights from Gold Coast Airport.
The airlines will operate a combined 29 flights between Australia and New Zealand today, carrying thousands of customers, with around 200 flights to operate each week.
Jetstar's first departure JQ201 from Sydney to Auckland at 6.15am will operate with its Airbus A320 aircraft while Qantas' first departure out of Sydney is QF143 to Auckland at 9.05am with its Airbus A330 aircraft. Both flights are operating to Auckland at close to full capacity, including a full Business cabin on Qantas. Qantas' first flight from Australia to New Zealand is QF151 Melbourne to Auckland departing at 8am.
Speaking from Sydney International Airport to farewell departing passengers, Qantas Group CEO Alan Joyce said the opening of the two-way travel bubble was a significant milestone for both countries.
"Quarantine-free travel has been almost 400 days in the making. Reopening these flights across the Tasman is a very important milestone in the recovery from the pandemic for Australia and New Zealand but also aviation and tourism," said Mr Joyce.
"The opening of the two-way bubble is fantastic for the family and friends who are reuniting after so long apart and for the many jobs which are so heavily dependent on tourism. It means we'll be able to get more planes back in the sky and more of our people back to work.
"New Zealand was Australia's second biggest source of international visitors before the pandemic. Today, it's about to go straight to number one.
"We've seen strong demand since the bubble was announced, with tens of thousands of bookings made in the first few days. We've also added more flights to Queenstown to meet expected demand during the peak ski season."
Qantas is also today welcoming visitors to its re-opened award-winning First lounges in Sydney and Melbourne as well as its International Lounge in Brisbane. Platinum One, Platinum and Gold frequent flyers along with Business customers and Qantas Club members flying on the Tasman will be invited to visit these two First lounges until the airline's other international lounges reopen.
JETBLUE ARRIVES IN GUATEMALA CITY WITH FIRST FLIGHTS TO AIRLINE'S NEWEST INTERNATIONAL DESTINATION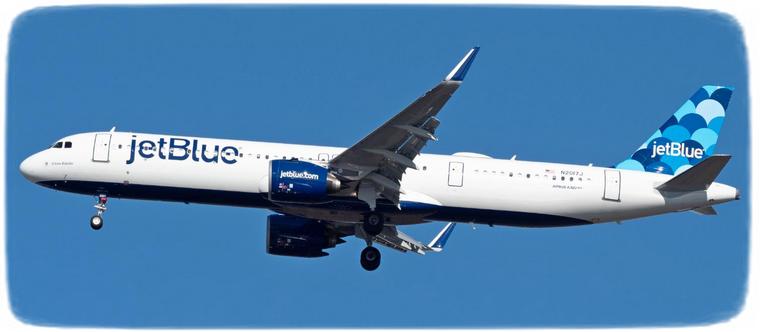 With JetBlue Service Now in 25 Countries, Airline Advances Leadership Position in Latin America & the Caribbean
NEW YORK--(BUSINESS WIRE)-- JetBlue (NASDAQ:JBLU) has announced it has officially launched service between New York's John F. Kennedy International Airport (JFK) and Guatemala City's La Aurora International Airport (GUA), with the first roundtrip flight arriving back in New York recently. JetBlue now offers the only daily service between New York City and Guatemala's capital city and introduces the airline's award-winning service and low fares to one of the largest markets in Central America.
"Growing JetBlue's presence in Latin America and the Caribbean is key to our continued success internationally and Guatemala City service will play an important role in maintaining our leadership role in the region," said Andrea Lusso, vice president network planning, JetBlue. "It also gives us an opportunity to serve a variety of travellers and grow our customer bases in Central America and the Northeast."
With a mix of customers traveling between the U.S. and the Central American city to visit friends and relatives, for leisure and for business, Guatemala City builds on JetBlue's success in the broader region. Guatemala is a country of extraordinary cultural and natural richness and a unique geographical location. The distances from place to place are short, allowing travellers to visit multiple regions in one trip. Known as the country of the eternal spring, Guatemala enjoys a climate that attracts visitors any time of year.
"Guatemala welcomed with great joy the first flight of the airline, JetBlue, who strategically opted for our country to start the new daily route between New York City's John F. Kennedy International Airport and Guatemala City's La Aurora International Airport," said Pedro Brolo, Chancellor of the Ministry of Foreign Affairs of Guatemala, MINEX. "As part of the coordinated actions for the revival of tourism promoted by Inguat, DGAC and Minex through the Network of Commercial Advisors, we are proud to cordially welcome JetBlue. We thank them for trusting our country, which has countless competitive and comparative advantages, which will be the focus of attention of foreign visitors and Guatemalan migrant families who will be able to enjoy the beauty and wealth of tourism and business in their country."
"At this time of reactivation, air connectivity contributes significantly to the tourism value chain. The arrival of JetBlue in Guatemala becomes an option to facilitate entry via air to our destinations and for those who decide to visit us for business, to immerse into our Mayan culture and megadiversity, as well as the Guatemalans who return to visit us," said Mynor Cordón, general director of Guatemalan Tourism Institute, INGUAT. "We welcome JetBlue to Guatemala."
JetBlue operates new Guatemala City service using both its Airbus A320 and A321neo aircraft offering the airline's award-winning service featuring the most legroom in coach (a); free Fly-Fi, the fastest broadband internet in the sky (b); complimentary name-brand snacks and soft drinks; free, live DIRECTV® programming and 100+ channels of SiriusXM® radio at every seat.
RYANAIR TO APPEAL EU COURT RULINGS ON FINNAIR AND SAS STATE AID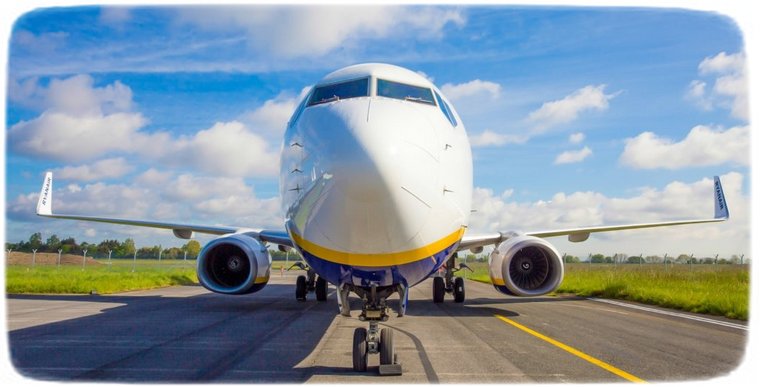 Ryanair has noted the EU General Court's rulings on Finnish, Danish and Swedish State aid favouring Finnair and SAS over all other EU airlines. The Finnish government granted a €600m loan guarantee to Finnair which has benefited from more than €1.2bn in State aid since the beginning of the pandemic. The Danish and Swedish governments each granted a loan guarantee of €137m to SAS which has also benefited from recapitalisation state aid from these countries, bringing the total aid received by SAS to over €1.3bn.
While the Covid-19 crisis has caused damage to all airlines that contribute to the economies and the connectivity of Finland, Denmark and Sweden, the governments of these countries decided to support only their flag carriers. Ryanair referred the European Commission's approvals of these illegal subsidies to the EU General Court in June 2020. Ryanair will appeal the General Court judgments to the Court of Justice of the EU.
Ryanair's spokesperson said: "One of the EU's greatest achievements is the creation of a true single market for air transport. The European Commission's approvals of the Finnish, Danish and Swedish State aid went against the fundamental principles of EU law. The judgments set the process of liberalisation in air transport back by 30 years by allowing Finland, Denmark and Sweden to give their national flag carriers a leg up over more efficient competitors, based purely on nationality.
We will now ask the EU Court of Justice to overturn these unfair subsidies in the interests of competition and consumers. If Europe is to emerge from this crisis with a functioning single market, airlines must be allowed to compete on a level playing field. Undistorted competition can weed out inefficiency and benefit consumers through low fares and choice. Subsidies, on the other hand, encourage inefficiency and will harm consumers for decades to come."
DELTA AIR LINES ANNOUNCES MARCH QUARTER 2021 FINANCIAL RESULTS



Delta Air Lines (NYSE:DAL) today reported financial results for the March quarter 2021 and provided its outlook for the June quarter 2021. Highlights of the March quarter 2021 results, including both GAAP and adjusted metrics, are incorporated here.
"A year after the onset of the pandemic, travellers are gaining confidence and beginning to reclaim their lives. Delta is accelerating into the recovery with our brand stronger and more trusted than ever before," said Ed Bastian, Delta's chief executive officer. "Thanks to the incredible efforts of our people, we achieved positive daily cash generation in the month of March, a remarkable accomplishment considering our middle seat block and the low level of demand for business and international travel. If recovery trends hold, we expect positive cash generation for the June quarter and see a path to return to profitability in the September quarter as the demand recovery progresses."
March Quarter Financial Results
Adjusted pre-tax loss of $2.9 billion excludes $1.2 billion of benefit related to the first payroll support program extension (PSP2), which is partially offset among other items by the debt extinguishment charges incurred when prepaying our $1.5 billion slots, gates and routes term loan.
Adjusted operating revenue of $3.6 billion declined 65 percent on 55 percent lower sellable capacity (see Note A) versus March quarter 2019.
Total operating expense, which includes the $1.2 billion benefit related to PSP2, decreased $3.9 billion over the March quarter 2019. Adjusted for the benefit related to PSP2 and third-party refinery sales, total operating expense decreased $3.1 billion or 33 percent in the March quarter compared to March quarter 2019, driven by capacity- and revenue-related expense reductions, lower salaries and related costs and strong cost management across the business.
During the March quarter, cash burn averaged $11 million per day and turned positive in the month of March with cash generation of $4 million per day.
At the end of the March quarter, the company had $16.6 billion in liquidity, including cash and cash equivalents, short-term investments and undrawn revolving credit facilities. The company had total debt and finance lease obligations of $29.0 billion with adjusted net debt of $19.1 billion, which was higher than prior guidance as a result of aircraft financing decisions
VIRGIN AUSTRALIA GROUP OUTLINES GROWTH PLANS TO SUPPORT TOURISM RECOVERY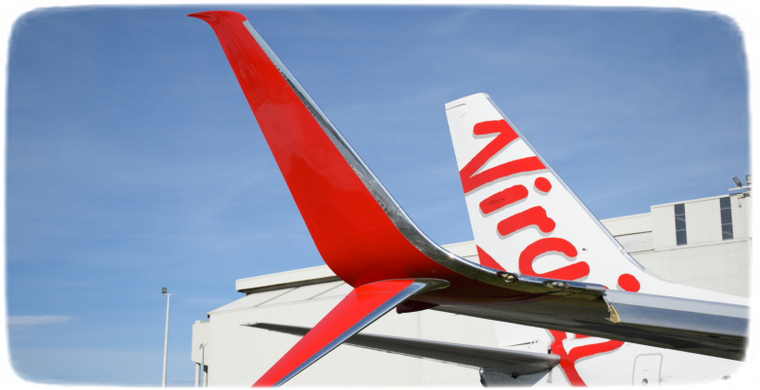 Virgin Australia Group has announced fast-tracked plans to acquire new aircraft, create more frontline jobs and grow its network to further support domestic tourism. The recovery efforts include the reintroduction of 10 additional Boeing 737-800 aircraft and the planned return of more than 80 per cent of the airline's pre-pandemic domestic capacity by mid-June. Network operational changes will also allow the airline to redeploy Boeing 737 aircraft to other parts of its network over the coming months.
After a year of rolling state-based restrictions, pent-up travel demand is supporting the launch of several new and expanded services and frequencies on key leisure and business routes. Virgin Australia Group is committed to maintaining a market share consistent with its pre-COVID position.
CEO Commentary
Speaking from a cabin crew training school in Brisbane, Virgin Australia Group CEO Jayne Hrdlicka said the airline was strongly focused on its domestic recovery program, which includes delivering experiences guests love while providing great value for leisure travellers, corporates and SMEs. "We are building a strong and disciplined business, obsessed with providing our customers the very best of Virgin Australia travel experiences. More aircraft means more flying, and with easing travel restrictions, there are more opportunities to further support domestic tourism and the nation's economic recovery from COVID-19".
"Today, we are operating around 850 weekly return flights and as we approach the June school holidays, we will add another 220 return flights per week to our schedule. By mid-June, we expect to be operating more than 80 per cent of our pre-COVID domestic capacity."
The company has finalised arrangements to re-introduce 10 Boeing 737-800 aircraft which had previously been operated by Virgin Australia, with further aircraft under investigation. The first three aircraft will join the airline's mainline fleet this month while the remainder are set to progressively enter service by October.
The company is finalising wet lease arrangements with Alliance Airlines to operate Fokker 100 services on behalf of Virgin Australia between Brisbane-Alice Springs and Brisbane-Mt Isa from 19 April 2021. The move will allow Virgin Australia to explore more efficient ways of managing capacity and frequencies to support choice and convenience for regional customers.
PLEASE GO TO
www.youtube.com/channel/UCCuRVZAGodT6sztTeXBGeMw
and subscribe to our YouTube channel