Compiled by Willie Bodenstein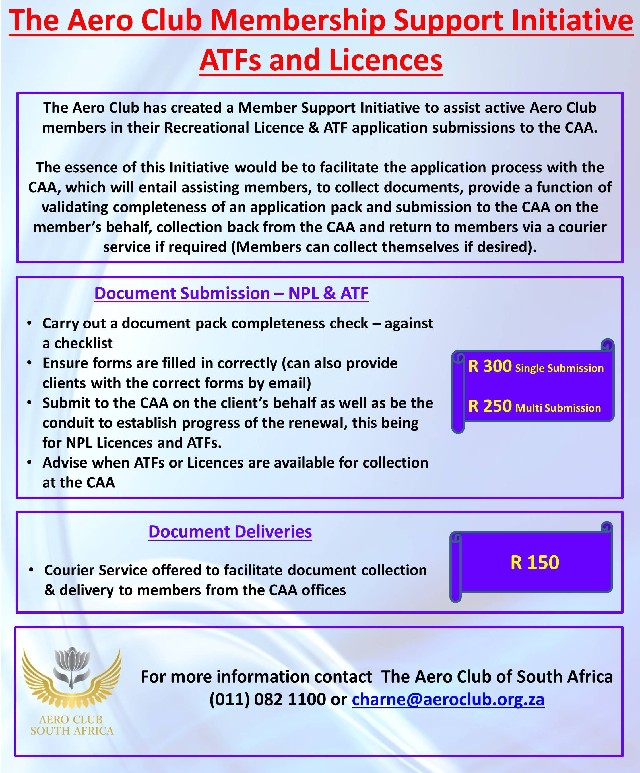 COVID 19 REGULATIONS, INITIATIVES AND AEROCLUB NEWS

OUR CENTENARY YEARBOOK IS NOW AVAILABLE TO PURCHASE FROM OUR NEW WEBSHOP

WWW.AEROCLUB.ORG.ZA/SHOP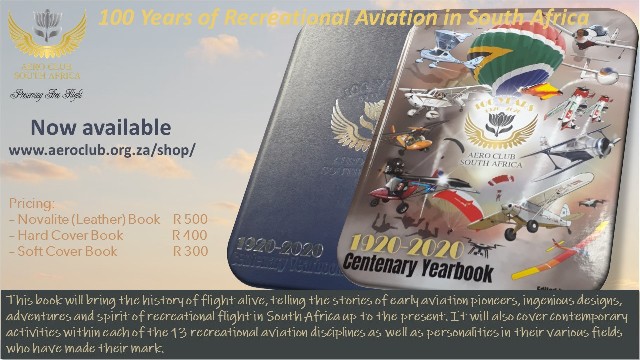 R1,000.00 WORTH OF PRIZES - THE CHOCK NORRIS AVIATION THEMED PHOTO CONTEST

The competition entries closed on 31 March 2021

Contestants, please note multiple votes from one device will only be counted once and may led to the entry being disqualified.

Vote now for April week 5 finalists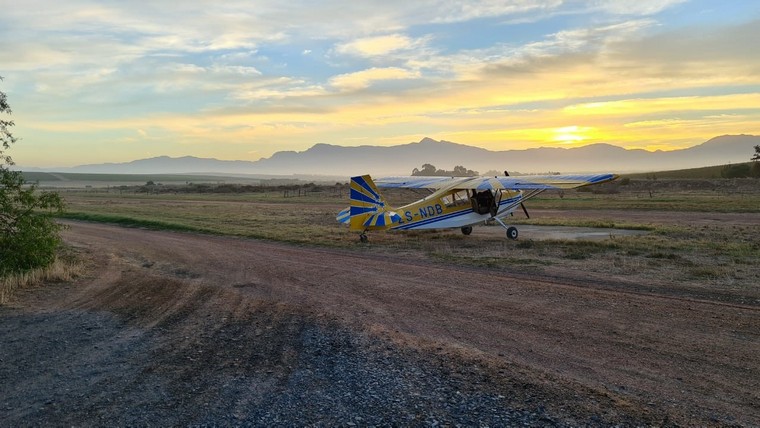 Vote for Apr5.1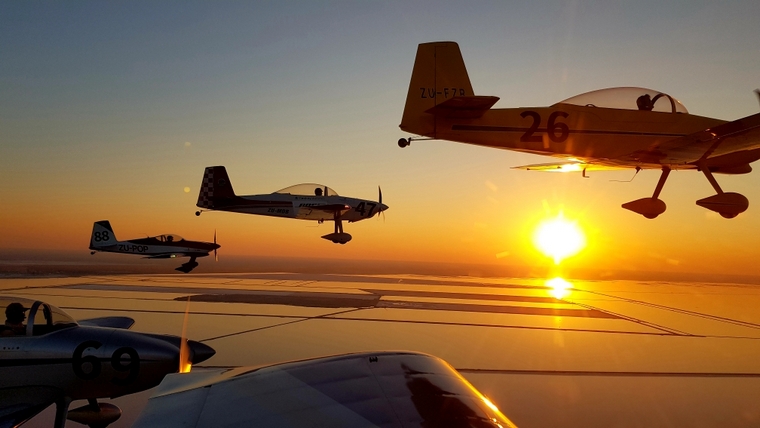 Vote for Apr5.2

Judging:
1. The Pilot's Post team will select the 2 best photos submitted every week and add them into our "Midweek Update" published every Thursday morning, where our readers will then cast their votes by simply clicking the link below the photo of their choice.
2. At the end of each month, a complete article will be published on Pilot's Post to include the weekly photo submissions with the most reader votes. Our readers will then again have the opportunity to cast their votes by simply clicking the link below the photo of their choice. The photo with the highest number of votes will then be judged the Winner of the Month.
3. A prize of a set of Chock Norris personalised Aircraft Chocks with leather storage bag valued at R500
and
a voucher from the Pilot Shop valued at R200.00 will be awarded to each monthly winner
and
a soft cover copy of the Aero Club of South Africa's Centenary Yearbook valued at R300.00 sponsored by Chapter 322 of the EAA of SA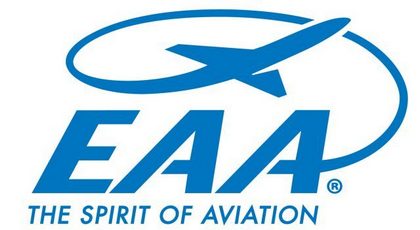 EAA CHAPTER 322
With our MACH program (Member Awards for Chapter Help), your membership could win you a trip to Oshkosh!
Click on the link below today to renew or join!

www.eaa.org.za/membership/membership-form
or for EAA membership information go to
www.eaa.org.za




FORTHCOMIMG EVENTS

The following events will to take place under the rules controlling the number of people congregating together and are therefore not open to the general public.

30 APR TO 2 MAY 2021
North meets South @ Gariep 2021. Venue: Gariep Dam. Tommie Jordaan. WhatsApp : 0828023221 email : tommie.jordaan@icloud.com

1 MAY
Military and history festival. Voortrekker Monument, Pretoria. For more information bemarking@ vdm.org.za

1 MAY
Vredenburg RC Jet Day. Hobby Centre Airfield. RSVP before 28 April Michael 072 266 7199

5 MAY
EAA Chapter 322 monthly meeting virtual and in person at Dicky Fritz MOTH Hall, Edenvale. Contact Neil Bowden E-mail: neil1@telkomsa.net Cell: 084 674 5674

8 MAY
SAPFA Sheila Taylor Navigation Rally at Krugersdorp Airfield. Contact Frank Eckard E-mail: frank.eckard@mweb.co.za Cell: 083 269 1516

8 MAY
Battlefields Country Lodge and Sports Resort annual Fly-In. Contact Dave O' Halloran E-mail: gm@battlefieldslodge.co.za Tel: 034 218 1614

8 MAY
Zandspruit Fly-In. Limited space. R150 per breakfast and refreshments will be on sale. RSVP flyem4@flyem4.com. Deon 076 901 7606

8 & 9 MAY
Sport Aerobatics Club KZN Regionals Ladysmith Airfield. Contact Annie Boon E-mail: chunge@mweb.co.za

22 MAY
A gathering of Chipmunks at Springs Airfield. We invite all to join the celebration at Springs Airfield. The ERFC will be hosting their annual Breakfast Fly-In on the day too. Breakfast will be available for all who fly in.

20 TO 22 MAY
SAPFA President's Trophy Air Race at Ermelo Airfield. Website: www.sapfa.co.za E-mail: Race@sapfa.org.za Contact Rob Jonkers E-mail: chairman@sapfa.co.za Cell: 082 804 7032

29 MAY
SAA Museum Society Airline Collectables Fair - Rand Airport. Contact E-mail: info@saamuseum.co.za Cell: 076 879 5044

28 TO 30 MAY
RC Jets over Utopia. For more information contact Dave 082 455 1071 or Clint 082 894 2068

30 MAY
Fly-Mu breakfast Fly-In and music festival at Springs airfield. Contact Fanie E-mail: ansan@tiscali.co.za Cell: 083 789 5507





7 JUNE
Kroon Airfield Fly-Inn. Contact Marius 083 419 6613 or Kevin 061 008 9561. Food and refreshments will be available as well as a farmers' market, flips and more.






TEXTRON AVIATION'S SPECIAL EDITION 75TH ANNIVERSARY BEECHCRAFT BONANZA BLENDS MODERN TECHNOLOGY WITH RETRO STYLING

Textron Aviation has turned to an aviation legend and founding member of the Beechcraft brand to commemorate a milestone for one of its most iconic aircraft. The company has announced a special edition 75th anniversary option for its Beechcraft Bonanza G36 single-engine piston aircraft, distinguished by its custom interior and paint scheme inspired by Olive Ann Beech's signature blue colour.

More than 18,000 Bonanza aircraft have entered the market since deliveries began, 15 years after Walter and Olive Ann started Beech Aircraft Company in Wichita, Kansas.
"The retro scheme of our 75th anniversary special edition Bonanza is a nod to Mrs. Beech's strength, vision, pioneering leadership and her well-documented style," O'Bannion said. "The interior colour combination is inspired by trends from the 1950s, when Mrs. Beech assumed leadership of the company."
Olive Ann became president in 1950 upon Walter's death, making her the first woman to head a major aircraft company. Her legendary career spanned 50 years and by the time she retired in 1982, she'd played key roles in growing the company from 10 to 10,000 employees and made an impact on the aviation industry in numerous ways.
The 75th anniversary special edition Beechcraft Bonanza G36 is inspired by "Mrs. Beech Blue," a custom colour Olive Ann adopted on the advice of fashion designer Oleg Cassini. The colour became her brand and could be found on everything from her dress suits and office furnishings to her automobile's paint and personal aircraft interiors.
The commemorative Bonanza G36 stylishly incorporates the colour on the exterior paint scheme and the interior's window panels, carpet and accents. The seat upholstery lines and sidewall /table contours add a sporty, modern interest to the retro colour palette. Other details include a "Bubble B" logo registered in 1954 on the carpet entry and her signature used as a metal piece above the cabin table and as an exterior graphic below the pilot window.
The six-seat Beechcraft Bonanza G36 piston aircraft has a cabin almost a third larger than its nearest competitor. Powered by a 300-horsepower Continental IO-550-B engine and a three-blade constant-speed propeller, the aircraft has a maximum cruise speed of 176 knots, a maximum range of more than 920 nautical miles, a 1,060-pound maximum payload and an 18,500-foot service ceiling. Among the recent upgrades taking the Bonanza G36 to new heights is Garmin's G1000 NXI next-generation integrated flight deck. The aircraft's spacious interior can quickly be arranged into various configurations, making it a great multi-tasker for recreational pilots, as well as business owners.

HARBOUR AIR, MAGNIX AND H55 PARTNER FOR THE WORLD'S FIRST CERTIFIED ALL ELECTRIC COMMERCIAL AIRPLANE

Harbour Air, North America's largest seaplane airline; magniX the company powering the electric aviation revolution; and H55, the spin off from Solar Impulse, producing highly efficient certified battery packs, announced a partnership to certify the world's first electric Beaver (eBeaver) commuter airplane through a supplemental type certificate (STC) program.

The companies will collaborate together with Transport Canada to certify the installation of the magniX electric propulsion unit and the H55 enhanced battery system, transforming Harbour Air's seaplanes into an all-electric commercial fleet.
After the successful first flight of the Harbour Air eBeaver powered by magniX in December 2019 and the ongoing flight tests since then, the companies have teamed up with H55 to bring their shared vision of clean, efficient and quiet commercial aviation to life by 2022. H55 will provide its proven modular battery technology to expand the eBeaver's balance to weight ratio and endurance. The company's battery modules have one of the highest energy densities on the market and will provide the entire energy storage system and redundant battery monitoring at the cell level for the eBeaver.
André Borschberg, H55 Executive Chairman, commenting on the partnership, "we have been attracted by Harbour Air and magniX's vision, pioneering spirit and commitment to make aviation clean. The collaboration will leverage our synergies and complementarities. We all understand that the path to electric aviation is complicated. But at the same time by joining forces, our combined experience will lead to quicker certification. And this in turn will offer a fast and safe way to reach the market and popularize electric aviation."
"I believe that H55 is the leading company in aviation battery solutions," says Greg McDougall, CEO of Harbour Air. "Having them as partners in the ePlane development means that we will be able to lead the global push for electric aviation."
"This partnership is another step forward in our vision of making emission free, all-electric aircraft a reality," said Roei Ganzarski, CEO of magniX. "With Harbour Air leading the way to become an all-electric airline, H55's battery technology and magniX's flight-proven propulsion, we are looking at an electrifying future."
Since the first flight in 2019, the eBeaver has performed additional flight tests to measure and collect data on cruise performance and take-off thrust efficiency, electro-magnetic interference (EMI), battery management software logic, noise levels, and more. magniX, Harbour Air and H55 will work on design optimization for the electric propulsion unit (EPU), energy storage system (ESS) and related aircraft systems based on ongoing flight testing.
About Harbour Air
Founded in 1982 with two small seaplanes, Harbour Air is North America's largest seaplane airline -and the first to be fully carbon-neutral. The company's international seaplane service, which originally began as a service for the forestry industry in B.C., is now a quintessential west coast experience. With a showcase fleet of more than 40 aircraft, Harbour Air offers up to 300 daily scheduled flights, scenic tours, adventure packages and private flights. With extensive scheduled flight service connecting downtown Vancouver, Victoria, Seattle (WA), Nanaimo, Tofino, Whistler, Richmond (YVR South), Sechelt, Salt Spring Island, Pitt Meadows, Maple Bay and Comox. For more information, visit www.harbourair.com.
About magniX
Headquartered in Everett, WA with engineering facilities in Redmond and in Australia, magniX offers revolutionary electric propulsion systems for aircraft to meet electrical generation and torque requirements for sustainable commercial aerospace and defence. Using proprietary technology, magniX offers a range of solutions for various aviation applications including fixed wing, rotorcraft, and VTOL. For more information, please visit: www.magnix.aero.
About H55
H55's mission is to make air transport, quiet, clean and affordable. The company's patented and certified electric propulsion and battery management technology serves client-based solutions around electric propulsion for both existing aircraft designs, future VTOL and e-Commuter concepts. The core of H55's proprietary technology is focused on an integrated power, propulsion and battery management system which includes battery packs, connectors, motor, motor controller, pilot interface and power controls. H55's expertise is around aviation certified modular battery storage and battery management systems, with the company's solutions having already been demonstrated with its first customer application, the Bristell Energic.

TICKETS FOR 2021 STIHL NATIONAL CHAMPIONSHIP AIR RACES ON SALE

Tickets for the 2021 STIHL National Championship Air Races will be available beginning Wednesday, April 7. Following a year delay the world's fastest motorsport returns to the Reno skies for the 57th time September 15-19, 2021.

"When we made the decision to cancel the 2020 races, our team was disappointed, but not deterred. We were determined to find a safe way to bring air racing back to Reno and have spent the last several months planning for 2021 and beyond," said Fred Telling, CEO of the Reno Air Racing Association (RARA.) "We are ready to safely and responsibly host another race week in Reno and celebrate the legacy that has kept us inspired and motivated during this year of challenges."
The world-renowned event, side-lined last year by the global pandemic, will open ticket sales to the general public April 7. Fans can expect a new, more seamless online ticketing platform and updated refund policies.
"Last year forced us to step back and evaluate many aspects of our event including the ticket refund policy," said Tony Logoteta, COO of RARA. "Ticket sales will be essential to helping us make this year's event a success and to ease concerns about another cancelation or postponement, we will be offering full refunds for any ticket purchased by May 31 in the event of a cancellation."
Planning for the September 2021 event is currently underway. The Reno Air Racing Association will be following all local health and safety guidelines:- more details about onsite policies and updates will be announced in the coming months.
As a non-profit, RARA relies on donations in addition to ticket sales, sponsorships and other direct income from the annual event and is asking for the community's continued support.
"We can't thank our community enough for rallying to help us raise enough money to move forward with this year's event," said Logoteta. "Their generosity enabled us to start planning for 2021 but we have a way to go to be on solid footing for the future. This year's early ticket sales, donations, sponsorships and other upcoming fundraisers are more important than ever to help preserve the legacy of the event."

C-17 WEST COAST DEMO TEAM TO PERFORM AT SUN 'N FUN AEROSPACE EXPO



The C-17 Globemaster III is the newest, most flexible cargo aircraft to enter the airlift force. The C-17 is capable of rapid strategic delivery of troops and all types of cargo to main operating bases or directly to forward bases in the deployment area. This incredible aircraft is designed to have the ability to airdrop 102 paratroopers and equipment.


The design of the aircraft allows it to operate from small airfields and it can take off and land on runways as short as 3,500 feet and only 90 feet wide. Even on such narrow runways, the C-17 can turn around using a three-point star turn and its backing capability.

FIRST TWO BELL 407GXI HELICOPTERS DELIVERED IN JAPAN

Bell Textron Inc., a Textron Inc. (NYSE:TXT) company, recently delivered two Bell 407GXi helicopters to Shin-Nihon Helicopters in Japan. With this delivery, Shin-Nihon Helicopters becomes the first Japanese company to purchase and operate the 407GXi aircraft.

A longstanding Bell customer since its establishment in 1960, Shin-Nihon Helicopters will use both helicopters to conduct power-line patrol missions for electric power companies.
"The Bell 407GXi builds on its heritage as a helicopter that is known for responsive and smooth operation, versatility, and efficient engine power. Coupled with low operating costs, the Bell 407GXi is the ideal choice for Shin-Nihon Helicopters whose focus is on conducting their utility missions safely and efficiently," said Jacinto Monge, managing director for Bell North Asia.
The purchase of the Bell 407GXi helicopters adds to Shin-Nihon Helicopters all Bell fleet which includes the Bell 206, Bell 412 and Bell 427 helicopters.
The Bell 407GXi is equipped with the GARMIN G1000H® Nxi and Rolls-Royce C47E/4 dual-channel FADEC turbine engine, creating an enhanced flying experience with ultra-modern display systems and improved power.
Bell's history in Japan started with the delivery of three Bell 47D-1s to Mainichi Press, Yomiuri Press and Chunichi Press on Nov. 24, 1952. Historically, Bell has supplied most of the helicopters - more than 1,500 aircraft - that have been used or are still in service in Japan.

ANSAT HELICOPTERS EQUIPPED WITH WINCH WITH LIFTING CAPACITY OF UP TO 270 KG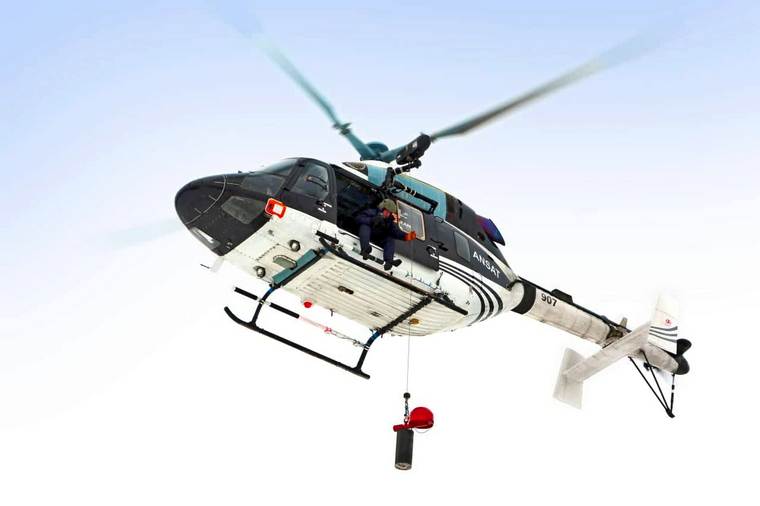 The Kazan Helicopter Plant of the Russian Helicopters Holding has received approval from the Russian Federal Air Transport Agency for the installation of an onboard boom on the Ansat helicopter. The new option significantly expands the functionality of the vehicle, allowing to safely lift on board and lower people and cargo weighing up to 272 kg.

The side boom increases the efficiency of the Ansat helicopter in search and rescue operations and allows hovering to carry out loading and unloading operations. The side boom is easily mounted and dismantled using quick couplings.
"The new optional equipment increases the competitiveness of Ansat helicopters and their commercial attractiveness for potential customers who are interested in versatility," said Aleksey Belykh, Managing Director of Kazan Helicopter Plant.
In addition, Kazan Helicopters completed tests of the cargo mooring system in the cargo compartment, which will allow operators to carry out cargo transportation on the Ansat helicopter. The Ansat fuselage has the largest cargo compartment among helicopters with a take-off weight of up to 4 tons.
The Ansat is a light twin-engine multipurpose helicopter. The design of the helicopter allows it to be transformed into both a cargo and a passenger version with the ability to carry up to seven people. In May 2015, an addendum was received for modification of the helicopter with a medical module. It is also certified for use in the temperature range from -45 to +50 degrees Celsius, as well as for operation in high mountains.

BOEING LOGISTICS CONTRACT BUILDS ON DECADES OF SUPPORT FOR ISRAEL APACHES

Boeing [NYSA: BA] has announced a contract to provide the Israeli Air Force (IAF) with integrated logistics support for Israel's AH-64A-model and D-model Apache helicopters.
The direct commercial sale, awarded in December 2020, is a five-year follow-on contract that builds on Boeing's current IAF Apache support. Boeing will deliver logistical, program, engineering and technical support, A- and D-model technical publications, D-model unique repairs, an in-country field service representative and overhaul material kits for various drivetrain systems, including transmissions and gear boxes.
"This tailored support package and Boeing's decades of vertical lift experience bring superior global sustainment expertise to our Israeli customer and elevates the capability of their Apache fleet to support key missions," said Indra Duivenvoorde, director of Europe and Israel services for Boeing.
Boeing has been delivering support for the IAF's fleet of Apache helicopters for decades and currently provides transactional spares, A-model repairs, support and test equipment and engineering project support for the IAF. A Boeing field service representative has been co-located with the customer since 1991 to provide on-site technical support.
In addition to the U.S. Army, Israel is one of 16 partner nations around the globe operating the Apache as its primary attack helicopter, with multiple global defence forces expressing high interest. More than 2,500 helicopters have been delivered worldwide.

ANA HOLDINGS & WINGCOPTER PARTNER TO ACCELERATE THE DEVELOPMENT OF DRONE DELIVERY INFRASTRUCTURE

ANA Holdings INC. is collaborating with German drone manufacturer and service provider Wingcopter to accelerate the delivery of vital pharmaceuticals and other consumer products via unmanned aircraft. The two aviation innovators is conducting comprehensive trials with the electrical fixed-wing VTOL (Vertical Take-Off and Landing) aircraft developed by Wingcopter, with the aim of building a drone delivery network capable of serving needs across Japan.

ANA HD is providing insights gained from decades of aviation experience that is helping Wingcopter, in full compliance with local aviation regulations, succeed in the unique flight conditions of Japan. Wingcopter is providing support in terms of training of pilots, mission planning, operation design as well as maintenance.
"The ongoing tests of Wingcopter aircraft represent a significant step forward in the creation of a viable drone transportation network," said Tetsuya Kubo, Vice President of ANA HD overseeing the Digital Design Lab. "We are excited to partner with Wingcopter as we build on the advances and innovation of previous trials to bring drone delivery one step closer to reality. Once fully realized, a functioning drone transportation infrastructure will help improve quality of life in rural areas across Japan."
"Being able to help a global company like ANA open up new business areas and at the same time pursue our mission to save and improve lives, is what we tirelessly work for," added Tom Plümmer, CEO of Wingcopter. "We are really looking forward to the next steps and the overall partnership with ANA in Japan and beyond."
ANA HD has a history of innovation in autonomous technology, testing advanced prototype baggage loaders and towing tractors at Saga Airport. In 2016, ANA HD began to lay the framework for its drone transportation infrastructure, with the aim of fully commercializing drone delivery services by 2022. Drone delivery trials have been conducted in Japan since 2018, and the first flights with Wingcopter aircraft took place in 2019. Also in 2019, ANA HD signed an MOU with the Zambian Government to conduct similar field tests with drones to improve the delivery of medical supplies in Zambia.
The first phase of the current tests took place between March 21-26, with the supervised flight of a Wingcopter aircraft between Fukuejima and Hisakajima in Goto City, Nagasaki Prefecture. The flights demonstrated the viability of drone delivery for medical supplies, dramatically reducing patients' waiting times. In this remote region of Japan, it is difficult to quickly transport medical supplies due to poor infrastructure. This has created problems for public health officials and medical professionals looking to rapidly respond in situations where time is a key factor in treatment.
Because Wingcopter's fixed-wing eVTOL aircraft are able to fly for longer distances and more rapidly than other unmanned aircraft, they represent a useful alternative to overland delivery in many regions. The Wingcopter has furthermore proven to be extraordinary resilient to strong wind or inclement weather in projects from stormy Ireland through the hot desert of the United Arab Emirates to freezing-cold arctic Canada.
The ongoing trials will help ANA HD determine which aircraft are suited to operate best in each region of the country, evaluating local weather conditions and demand for drone delivery, as it establishes a series of hubs along the transportation network.
Moving forward, ANA HD will continue to innovate and embrace new technologies as it looks for ways to leverage its network and assets to better serve the communities in which it operates.
For Wingcopter, the partnership with ANA HD is the first major step in its quest to expand in the Japanese market. The company recently opened its own representative office in Japan, offering solutions in commercial drone delivery.
In 2020, Wingcopter was awarded the Sustainable Development Goals Spotlight Prize at NTT DATA's Open Innovation Challenge in Tokyo.

PASCO COUNTY, FLORIDA, RECEIVES 2 NEW H125S TO COMBAT MOSQUITOES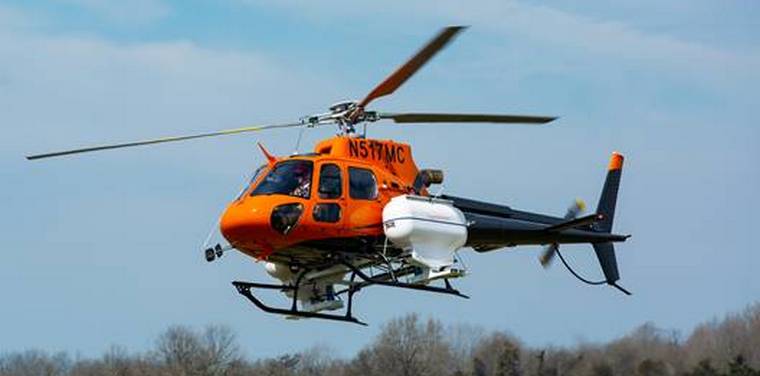 Pasco County is home to roughly 45 different species of mosquitoes, and aerial spraying is one of the most effective ways to fight mosquito-borne diseases such as West Nile and Zika viruses. The H125 is the helicopter of choice for mosquito control, with this delivery bringing the total number of H125s in Florida alone that support this unique utility mission to 13.

"In Florida, controlling mosquito populations is daily, year-round work, and our aerial tools are invaluable in the work that we do," said Adriane Rogers, director of Pasco County Mosquito Control. "We are always looking for the best, most efficient and most cost-effective ways to fight mosquitoes, and the H125 is the solution."
Pasco County has also entrusted Airbus with a full nose-to-tail HCare support contract for the H125 fleet. The five-year agreement covers both H125 helicopters for unscheduled parts removals.
Operators like Pasco County credit the aircraft's increased payload capacity, speed and enhanced safety measures with its popularity. The aircraft features improved Isolair and AgNav equipment for conducting mosquito control missions.
"Thanks to its power and versatility, the H125 has emerged as the machine of choice for places such as Florida that must work year-round to protect its population from mosquitoes," said Will Fulton, head of marketing for Airbus Helicopters Inc. "In Florida and elsewhere, mosquitoes are more than a nuisance; they're a health and safety concern and the H125 is a key resource to support this mission and help keep communities safe."
In addition to Pasco County's two H125, the mosquito control district in Brevard County operates two H125, Lee County operates six, Florida Keys (Monroe County) operates two and Charlotte County also operates one H125, which also serves the Charlotte County Sheriff's Office.




CANADA

On 24 February 2020, the Fairchild SA227-DC Metro 23 aircraft operated by Perimeter Aviation LP as Bearskin Airlines flight 344, was conducting a visual flight rules flight from Dryden Regional Airport, Ontario, to Sioux Lookout Airport, Ontario, with 2 crew members and 6 passengers on board.

This was the 6th flight of the day for the flight crew. The first officer (FO), who sat in the right seat, was to be the pilot flying (PF), and the captain, who sat in the left seat, was to be the pilot taxiing and the pilot monitoring (PM) for the flight.
The crew then completed the "Engine Start" checklist, followed by the "After Start" checklist and the "Before Taxi" checklist. While conducting the "Before Taxi" checklist, the FO initiated the "Start Locks" task, which has 3 subtasks required to be completed by both the captain and the FO. The captain instructed the FO to stand by, after which the FO then verbalized the correct "Start Locks" subtask response. There was no response from the captain.
Approximately 7 seconds later, the captain began assessing runway conditions and then engaged for a period of time with Sioux Lookout Radio about flight plan and departure details. The captain then called for the "Before Take-off" checklist, which was completed, and began to taxi the aircraft to Runway 12 for take-off. Directional control of the aircraft during taxi was accomplished using the nose wheel steering and no differential thrust for turns was required. After completing the "Line Up" checklist, the captain transferred aircraft control to the FO. Take-off power was applied and, while the aircraft was accelerating during the take-off roll, directional control was lost.
The aircraft ran off the right side of the runway approximately 150 m from the runway threshold lights. The aircraft struck a frozen snowbank and came to a rest in an upright position, about 18 m off the side of the runway and in about 46 cm of snow. The crew then shut down the engines following the "Stopping Engines" checklist. One passenger sustained serious injuries. The aircraft was substantially damaged.
The cause of the accident was determined to be the fact that:
1. While the crew was carrying out the "Before Taxi" checklist, the "Start Locks" task was initiated; however, it was interrupted and not completed.
2. After the captain told the first officer to stand by, the crew's focus shifted to other tasks. It is likely that this slip of attention resulted in the power levers not being pulled over the flight idle gate to release the start locks.
3. The "Before Taxi" checklist did not contain a task to ensure that the start locks were removed and, as a result, the crew began taxiing unaware that the propellers were still on the locks.
4. After the engine was started or while the occurrence aircraft commenced taxiing for departure, it is likely that slight or rapid transient movements of the engine power levers, which were needed to taxi the aircraft, resulted in the release of the left propeller start locks while the right propeller start locks remained engaged.
5. As the power was advanced through 20%, the "positive torque" call required by standard operating procedures was not made and the engine torque differential was not noticed by the crew. As a result, power lever advancement continued although the right engine torque/thrust remained near zero.
6. The engaged start locks on the right propeller prevented forward thrust, which resulted in a significant thrust differential. This differential thrust during the take-off roll resulted in a loss of directional control of the aircraft and, ultimately, a lateral runway excursion. Following the runway excursion, the propellers, which were operating at a high rpm, shattered and splintered when they struck a frozen snowbank.
8. High-energy release of the nickel-cobalt erosion strips and splintered wood core debris from the propeller blades penetrated the reinforcement panel, fuselage skin and cabin wall and resulted in serious injuries to a passenger sitting next to the penetrated cabin wall.



Mauretania, Nouakchott-Oumtounsy International Airport: A man illegally boarded a Mauritiana Airlines plane that was parked on the apron at Nouakchott-Oumtounsy International Airport (NKC) and threatened to set it on fire. He was arrested by law enforcement officers. The family of the man stated that he had studied English in Mauritania and wanted to go to the United States but had been unable to.
USA, Chignik-Lagoon Airport, AK: A Lake Clark Air Services Beechcraft B99 with eleven on board sustained substantial damage when it struck a chunk of ice and frozen gravel during a landing attempt at Chignik Lagoon Airport (KCL), Alaska. The right main gear was sheared off, causing damage to the propeller and wing. There were no injuries to the two pilots and nine passengers onboard.
Romania, Dedrad, Mure?: A Romanian Air Force MiG-21 Lancer crashed under unknown circumstances in Mure?. The pilot ejected safely but was injured. He was transferred to a hospital.

USA, near Tatum, Rusk County, TX: A Cessna 340A with only the pilot on board impacted the terrain during a routine maintenance flight near Tatum, Rusk County, Texas. The aircraft sustained substantial damage and the sole pilot onboard was fatally injured.
Guatemala, Tiquisate, Escuintla: A abandoned Cessna 402C was found on a beach by Guatemalan law enforcement officers. It was most likely used for transporting drugs.

USA, Caro, Tuscola County, MI: Following a loss of engine power, a Cessna 150H force landed to a roadway in Caro, Tuscola County, Michigan. The airplane sustained substantial damage and the sole pilot onboard received minor injuries.
USA, near H. A. Clark Memorial Field, Williams, AZ: A Cessna 140 with two on board that went missing on a flight from Sedona Airport to Grand Canyon-National Park Airport was located in wooded terrain near H. A. Clark Memorial Field Williams, Arizona. The two people onboard were fatally injured.


25 April 1948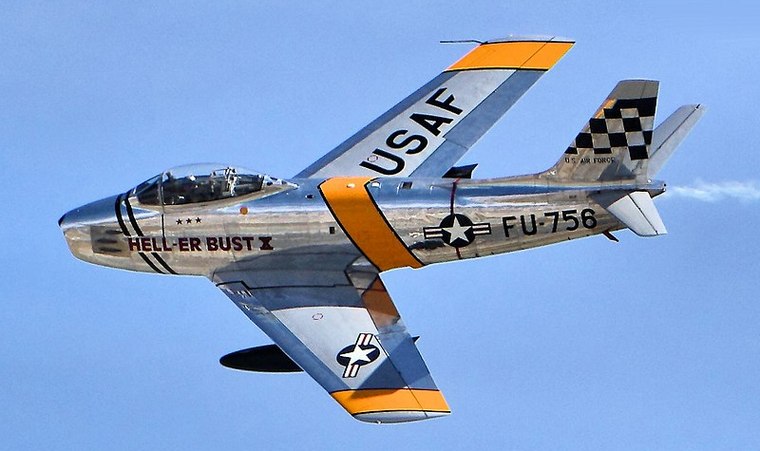 A North American XP-86 becomes the first jet-powered aircraft to exceed Mach 1.


Initial proposals to meet a United States Army Air Forces (USAAF) requirement for a medium-range, single-seat, high-altitude, jet-powered day escort fighter/fighter bomber were drafted in mid-1944. In early 1945, North American Aviation submitted four designs. The USAAF selected one design over the others and granted North American a contract to build three examples of the XP-86 ("experimental pursuit").
The XP-86 prototype, which led to the F-86 Sabre, was rolled out on 8 August 1947. The first flight occurred on 1 October 1947 with George Welch at the controls, flying from Muroc Dry Lake (now Edwards AFB), California.
The F-86A set its first official world speed record of 671 miles per hour (1,080 km/h) on September 15, 1948, at Muroc Dry Lake, flown by Major Richard L. Johnson, USAF.



PLEASE GO TO
www.youtube.com/channel/UCCuRVZAGodT6sztTeXBGeMw
and subscribe to our YouTube channel