02.05.2021



The great depression of the early 1930s forced many aircraft manufacturers to close their doors while others were facing liquidation. One of the companies was Cessna.
Fortunately for Clyde Cessna, the founder of the company, his nephew Dwane Wallace, who had recently qualified as an aeronautical engineer, had joined the essentially defunct company. Wallace was instrumental in getting the company to build more modern aircraft which would revitalise Cessna.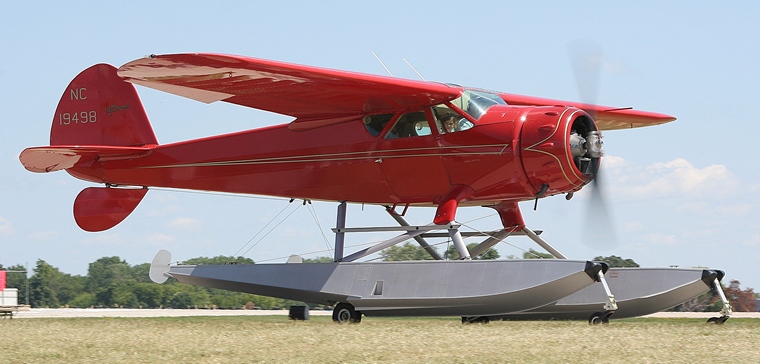 Wallace started work on the Airmaster in 1930 and which had its first flight as the C-34 in June 1934. The C-34 was of conventional design for the time and incorporated characteristics that were borrowed from previous models of Cessna Aircraft. The fuselage was steel tubing with wooden stringers and formers and covered with fabric. The high mounted full cantilever wing structure was composed entirely of wood while the tail surfaces were covered with plywood.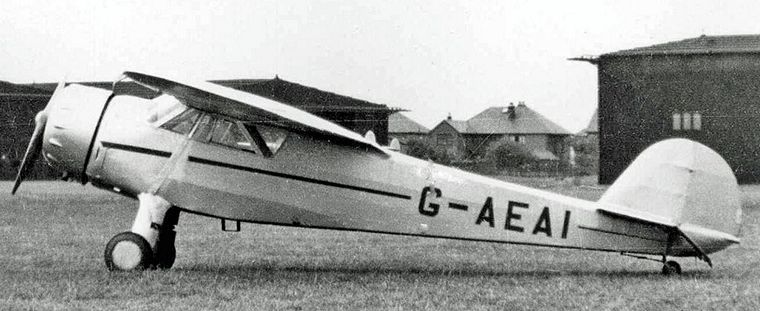 Although all Airmasters appear to be visually similar, the original C-34 evolved as the years went by. The C-37 had a wider cabin, improved landing gear and electric flaps. The C-38 a taller vertical tail, curved main gear legs and a landing flap under the fuselage. Power came from a 145 hp (108 kW) Warner Super Scarab engine.
It was clear by the time the final versions were available that war was imminent and only 80 of the C-145 and C165 versions were built. The only difference between the two and the earlier versions was an increase in fuselage length. The C165 was powered by an upgraded 165 hp (123 kW) Warner engine.
The USA's entry into war on 7 December 1941 put an end to the Airmaster production line. The Airmaster's 30's-era technology of welded tubular steel fuselage, fabric covering, extensive fitted woodwork and wooden wing did not lend itself to mass production. It did however lead to the 195, Cessna's last radial, after which the company focused on all-aluminium monocoque aircraft with strut-braced high-wing with horizontally opposed engines.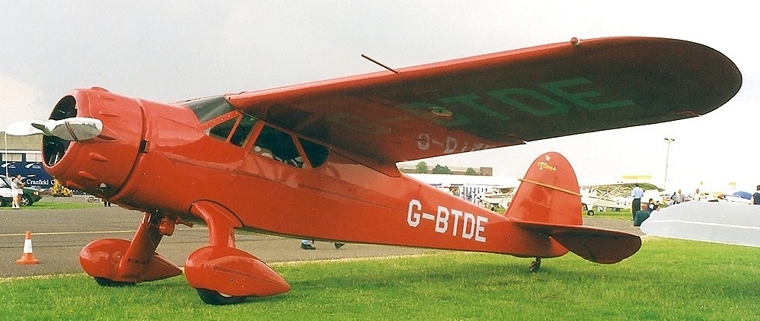 Wallace's design is generally credited with the revitalising Cessna and saving it from liquidation. Marketed as the "World's Most Efficient Airplane" the Airmaster, of which 228 were built, sold well at the time. It had a reputation for efficiency and speed and was regarded as a stable platform and won several aerial competitions and trophy races.
General characteristics

Length: 7.52 m (24 ft 8 in)
Wingspan: 10.41 m (34 ft 2 in)
Height: 2.36 m (7 ft 9 in)
Airfoil: NACA 2412
Empty weight: 626 kg (1380 lb)
Useful load: 434 kg (970 lb)
Loaded weight: 1066 kg (2350 lb)
Powerplant: 1 ◊ Warner Super Scarab, 108 kW (145 hp)
Performance

Maximum speed: 261 km/h (162 mph)
Cruise speed: 243 km/h (151 mph)
Range: 845-1263 km (525-785 mi)
Rate of climb: 305 m/min (1000 feet/min)
PLEASE GO TO
www.youtube.com/channel/UCCuRVZAGodT6sztTeXBGeMw
and subscribe to our YouTube channel