Compiled by Willie Bodenstein





AIRLINK CITY TO BUSH-LODGE FLIGHTS OPEN FOR SALE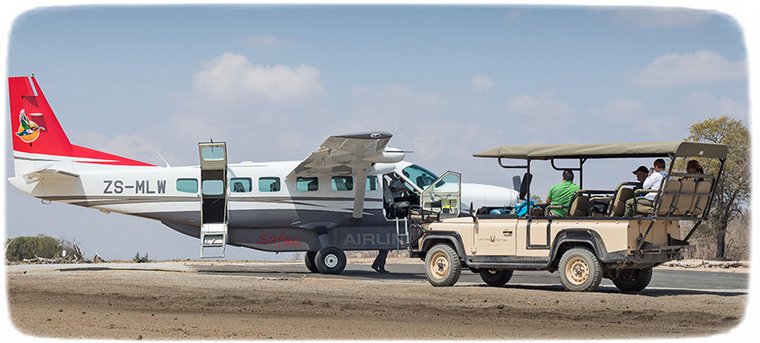 Airlink's Lodge Link Service will provide direct connectivity beyond the Skukuza and Nelspruit KIMA airports to three of the popular safari lodge airstrips located at Arathusa, Londolozi and Phinda Private Game Reserve. Seamless connections can be made on Airlink's scheduled services between Cape Town and Johannnesurg to Nelspruit and Skukuza Airport. The Lodge Network will also provide direct connections with Airlink's regional service between Nelspruit and Livingstone.
The Arathusa airstrip will provide access to the neighbouring lodges such as Chitwa Chitwa, Cheetah Plains, Elephant Plains, Simbambili, Nkortho, Djuma, Jaci's Sabi House and Silvan Safaris.
The Phinda airstrip provides access to a number of lodges in the area, Thanda Private Game Reserve and Rhino Ridge.
The Lodge Link flights are operated with Airlink's twin pilot modern Cessna Caravan 12-seater turboprop aircraft.
Additionally, the combination of the Lodge Link Service connects with Airlink's scheduled flights between Nelspruit and Livingstone, Cape Town and Johannesburg providing travellers with multi sector itineraries and more choices when planning their journey.
"With more local and regional travellers looking for mini-safari getaways, we recognise that every minute spent relaxing at your destination is precious. Airlink's Lodge Link service provides a unique 20 minute airside transfer for quick and easy access to the doorstep of your luxury private game lodge, minimizing lengthy road transfers," said Airlink CEO and Managing Director, Rodger Foster.

AIR CAIRO RECEIVES ITS FIRST AIRBUS A320NEO


Air Cairo, Egypt's low-fare airline, has taken delivery of its first A320neo aircraft. The new aircraft will join Air Cairo's all Airbus fleet of seven aircraft. The aircraft is on lease from ICBC Leasing and is equipped with CFM LEAP-1A engines.
With improved levels of efficiency, the new aircraft will be deployed on Air Cairo's regional and international network to serve countries across Europe, Africa and the Middle East - demonstrating the operational flexibility of the A320neo. Air Cairo's fleet expansion and modernization strategy coincides with the airline's decision to open more routes, fostering closer links with countries across continents.
Offering the airline exceptional technical, economic and environmental performance, Air Cairo's A320neo is configured with 186 seats in an all-economy-class cabin. Passengers onboard the aircraft will benefit from the widest cabin of any single-aisle aircraft and the latest generation in-flight entertainment system.
The A320neo Family incorporates the very latest technologies including new generation engines, Sharklets and aerodynamics, which together deliver 20% in fuel savings and CO2 reduction compared to previous generation Airbus aircraft. The A320neo Family has won more than 7,450 orders from over 120 customers.
ETHIOPIAN WINS GOLD AWARD FOR CARGO VOLUME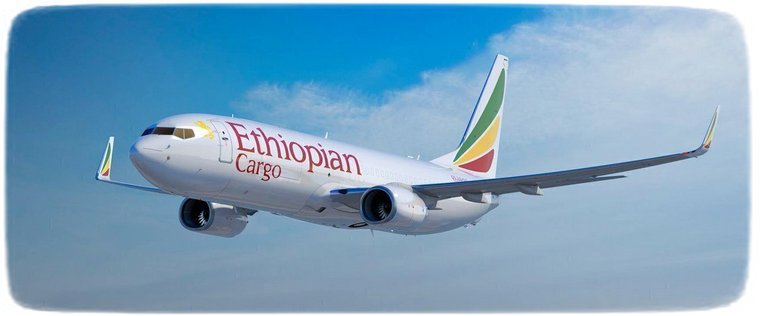 Ethiopian Airlines Group, Africa's largest airline, has been honored with gold award for the volume of cargo transported to and from Guangdong Airport in 2020. Logistics of Guangdong Airport Authority Co. Ltd. has awarded Ethiopian as the Gold Award winner of International Airlines Cargo Volume during the 2021 Logistics of Guangdong Airport Authority Client Seminar, held in Guangzhou.
Ethiopian Airlines Group CEO, Mr. Tewolde GebreMariam said ''We are grateful to Logistics of Guangdong Airport Authority Co. Ltd. for honouring us with this special award in recognition of our efforts. China is one of the top cargo origins and Guangzhou Baiyun International Airport is among the main international aviation hubs in the Greater Bay Area. We have worked very hard to provide efficient cargo service between China and the rest of the world during the Covid-19 pandemic. The award is a recognition of this effort and it will inspire us to enhance our services to the greater bay area to meet the growing customer demand for airfreight.''
Last year, Ethiopian demonstrated impressive performance at Guangzhou Baiyun International Airport by operating 1622 flights out of which 966 were with freighter, 572 were with freighter (passenger aircraft converted to cargo), and 84 flights were with belly hold on passenger aircraft.
In 2020, Ethiopian became the leading airline in terms of cargo transported in and out of the port by carrying a total cargo weight of 54.4 Million Kilograms. Ethiopian will increase its frequency to Guangzhou Baiyun International Airport to 14 freighters and 21 freighters per week soon.
Since the outbreak of COVID - 19 pandemic, Ethiopian strategically shifted its business focus to cargo transportation and aircraft maintenance businesses. Through its agility and active implementation of "passenger-to-cargo" conversion, Ethiopian efficiently transported vaccines, personal protective equipment and other medical supplies across the globe. So far, Ethiopian has transported more than 20 million doses of vaccine to more than 20 countries.
ICAO COUNCIL PRESIDENT HIGHLIGHTS CHALLENGES AND PATH FORWARD FOR POST-PANDEMIC AVIATION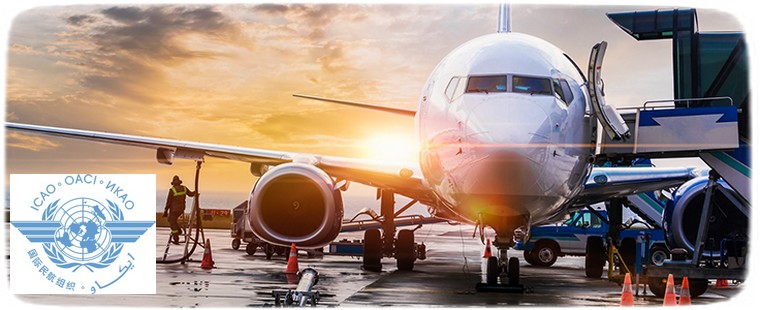 ICAO Council President Salvatore Sciacchitano told Latin American civil aviation leaders today that the sector should expect to encounter a range of challenges as air travel begins its return to normal.
The President's comments were part of the keynote remarks he provided to the Hermes Air Transport event on 'Resilience and efficiency through Leadership and Cooperation' in the post-COVID era for Latin American aviation.
"We are back to 2003 levels in terms of global seat capacity," President Sciacchitano commented, explaining that ICAO is projecting an overall global reduction in passengers of between forty-one and fifty percent for 2021, compared to the sixty per cent reduction it monitored for 2020.
"The significant downturns being withstood in global and regional air travel continue to present severe liquidity strains to companies and suppliers," he emphasized, "and across the full extent of the air transport and tourism value chains."
The majority of the President's remarks underscored how the ICAO Council's Aviation Recovery Task Force (CART) has been proactively considering the challenges which now lay ahead. He explained that under its latest Phase III response and recovery recommendations new priorities had been identified to aid the international alignment of measures and to promote more effective public-private cooperation among governments and industry.
"This latest phase of the CART's guidance and recommendations has targeted specific issues relating to States' multilayer risk management strategies. It supports the creation of public health travel corridors, promotes safe and efficient global vaccine distribution and multilateral all-cargo air services and encourages standardized COVID-19 testing certificates for secure international use," the President confirmed.
"They also include updated air crew vaccination considerations, safety priorities relating to sectoral recovery and an encouragement for national civil aviation and transport officials to advocate more vigorously for air transport public health and economic priorities."
President Sciacchitano highlighted that near-term success with these objectives would rely on the establishment of national and regional risk management strategies to gradually open air routes, and on national decision-makers taking fuller account of air transport's role as an enabler and multiplier of economic resilience and recovery.
The potentially profound long-term implications for traditional air transport business models and operations post pandemic were also identified as a key concern for aviation leaders going forward, whether due to accelerating digitization or higher passenger expectations for healthier and more sustainable travel options.
The last area of priority he identified concerned improving current levels of cooperation and information sharing on recovery strategies and lessons learned.
The President concluded by stressing that "the COVID-19 pandemic is not only a health crisis - it is also an economic and financial crisis presenting governments with very difficult trade-offs in terms of the health, economic and social priorities concerned."
He noted that ICAO had scheduled a high-level conference on these topics for this October and commended Latin American States for the new regional air cargo liberalization agreement to bolster vaccine transport and long-term recovery across Latin America and for the overall pandemic resilience and responsiveness they have been demonstrating to date.
The ICAO President's remarks were delivered alongside a separate keynote presentation by the Director General of the Airports Council International (ACI), Mr. Luis Felipe de Oliveira. Other civil dignitaries present included Mr. Jeff Poole and Dr. Kostas Iatrou, respectively the President and Director General of the Hermes Air Transport Organisation, the Secretary General of the Latin-American Civil Aviation Commission (LACAC), Mr. Jaime Binder, the Director General of the Colombian Civil Aviation Authority and ICAO Secretary General elect, Mr. Juan Carlos Salazar, the Executive Director & CEO of the Latin American and Caribbean Air Transport Association (ALTA), Mr. Josť Ricardo Botelho and regional directors for ACI and the Civil Air Navigation Services Organization (CANSO).

LUFTHANSA GROUP TO PURCHASE FIVE ADDITIONAL 787 DREAMLINERS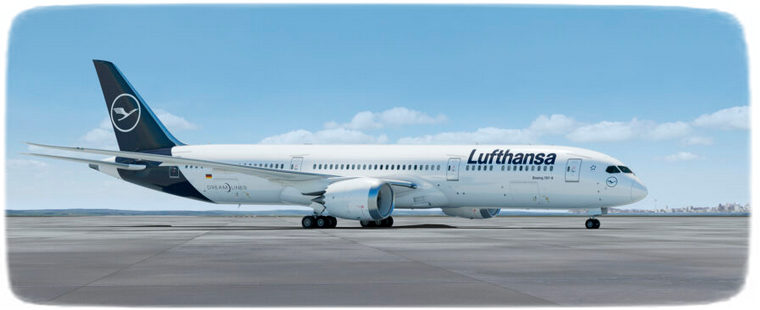 Boeing [NYSE: BA] and the Lufthansa Group today announced the airline group will continue its fleet modernization with a new order for five 787-9 Dreamliners. The incremental order further supports the group's efforts to reduce complexity in its long-haul fleet and improve overall environmental performance by introducing more fuel-efficient widebody jets.
"We are very pleased that five more Boeing 787-9s will accelerate the modernization of our long-haul fleet. With these ultra-modern, fuel-efficient aircraft, we send a strong signal for environmental responsibility within the Lufthansa Group. Furthermore, we will reduce our operating costs and provide our guests a state-of-the-art travel experience," said Dr. Detlef Kayser, Member of the Executive Board Deutsche Lufthansa AG, Chief Operations Officer.
The Lufthansa Group placed its initial order for 20 787-9s in 2019. The new purchase agreement takes the group's order book to 25 787-9s.
The second member of the Dreamliner widebody family, the 787-9 can fly up to 20% more passengers and around 25% more cargo while reducing fuel use and emissions by up to 25% compared to the airplanes it replaces. Since entering service in 2011, the 787 family's fuel efficiency, flexibility and range have enabled airlines to open more than 300 new nonstop routes and reduce carbon emissions by 80 billion pounds.
Built with lightweight composite materials and powered by advanced engines and a suite of environment-friendly technologies, the 787 family has an airport-noise footprint that is 60% smaller than the previous generation of 767 airplanes, making it ideal for Lufthansa Group airport communities.
"The Lufthansa Group has been navigating an extremely challenging market and positioning itself for the recovery ahead and the eventual return to growth. We are honoured that they have once again selected Boeing's widebody airplane family to power their future fleet," said Ihssane Mounir, Boeing senior vice president of Commercial Sales & Marketing. "The 787's superior fuel efficiency and range provide the Lufthansa Group the flexibility to profitably operate the airplane across its route network."
As a leading global aerospace company, Boeing develops, manufactures and services commercial airplanes, defence products and space systems for customers in more than 150 countries. As a top U.S. exporter, the company leverages the talents of a global supplier base to advance economic opportunity, sustainability and community impact.
BRUSSELS AIRLINES REPORTS LOSS OF 70 MILLION EURO IN FIRST QUARTER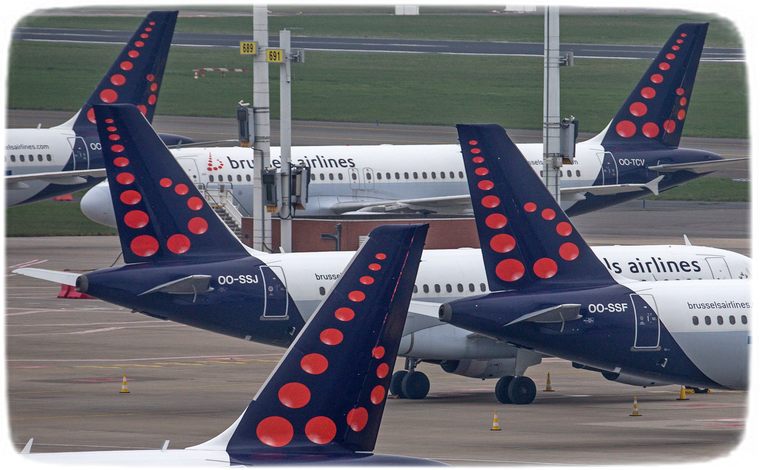 As a result of the Corona crisis, Brussels Airlines reports an adjusted EBIT of EUR -70 million for the first quarter, only a 9% decrease compared to the same period last year, which included January and February 2020, two "normal" months before the Coronavirus reached Europe. The first quarter is traditionally the lowest performing one of the year in the aviation industry. The Belgian airline's revenue fell by 76% year-on-year to EUR 55 million, while operating costs were brought down by 59% to EUR 130 million, in part due to lower production, but also thanks to cost-saving measures in its Reboot Plus program.
Between January and March, Brussels Airlines welcomed 192,000 passengers, a drop of 88% compared to the first quarter of 2020, when two out of the three months were "normal" months without the impact of Covid-19. The airline operated 1,791 flights, also an 87% decrease. The average seat load factor fell by 15.3 percentage points to 58.2%.
The ban on non-essential travel issued by the Belgian government severely impacted both the Brussels Airlines' medium-haul- and long-haul passenger numbers. The intercontinental traffic performed however better than the European operations due to the company's focus on African routes with a stable demand in the VFR segment (Visiting Friends & Relatives) and at the level of cargo, especially in terms of medical supply transport.
Brussels Airlines' revenue fell by 76% year-on-year to EUR 55 million in the first quarter of 2021 as a result of the Corona crisis, while operating revenue was 76% lower year-on-year at EUR 60 million.
Operating expenses decreased by 59% to EUR 130 million primarily due to the volume-related drop in material expenses. Despite a large proportion of fixed costs, cost reductions were made thanks to a near completion of the restructuring phase of the Reboot Plus program.
Brussels Airlines' Adjusted EBIT decreased accordingly by 9% to EUR -70 million (previous year: EUR -64 million). The EBIT improved by 25% to likewise EUR -70 million (previous year: EUR -93 million), although the previous year's figure was impacted by impairment losses on aircraft and rights-of-use of aircraft amounting to EUR 29 million.
Within its Reboot Plus transformation program Brussels Airlines has almost completed the restructuring phase which reduces the fleet size by 30% and staff numbers by 25%. Among other additional measures in this program, new collective labour agreements have been in force since January 2021 for all employee groups, generating a competitive cost structure at the level of the personnel costs. The Reboot Plus program, targeting a structural 8% EBIT margin by 2024, now enters a second phase, a phase of strategic investment in customer servicing, in efficiency, employee development and in tools in order to create a long-term profitable future for the company.
Since the beginning of the Coronavirus crisis, Brussels Airlines has strictly adapted its flight capacity to respond as closely as possible to the market demand in order to safeguard its cash position. Thanks to this very proactive and restrictive capacity management, Brussels Airlines was able to maintain cash-positive flight operations every week since its restart on 15 June 2020.
JETBLUE TAKES DELIVERY OF A321LR WITH THE FIRST AIRSPACE INTERIOR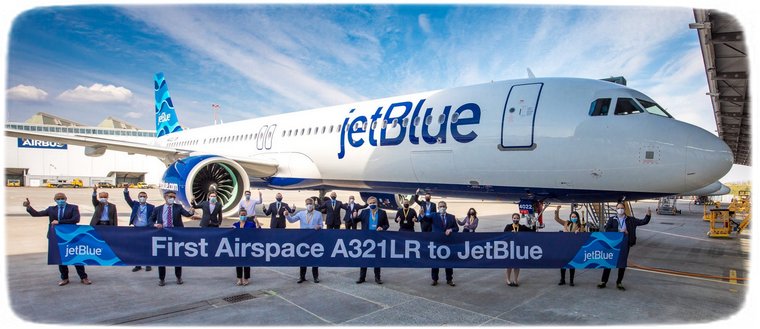 U.S.-based JetBlue Airways has taken delivery of its first of 13 A321LR aircraft featuring Airbus' new Airspace interior. These new A321LRs support JetBlue's plan to open its highly anticipated transatlantic services, starting with direct flights to London later this year. In addition to these 13 new A321LRs, the airline also has on order another 57 Airbus aircraft comprising other A321neo variants - which will also feature Airspace cabins. By bringing Airspace to the Single-Aisle Family, JetBlue's A321 cabins will be the very first to feature Airbus' new award-winning cabin design-language and passenger-pleasing cabin features -- which are consistent with Airbus' A330neo and A350 Widebody aircraft.
Robin Hayes, CEO of JetBlue Airways Corp. said: "At JetBlue we are eagerly looking forward to introducing the Airbus A321 Long Range single-aisle aircraft with Airbus' Airspace interior for our new transatlantic services. These aircraft will allow us to offer our customers attentive, boutique-style service, while also ensuring ample personal space, larger overhead bins, customized lighting and a design that gives the cabin a wide-body feel."
Airspace brings to the A320 Family the following passenger-pleasing cabin enhancements: unique welcome and customisable hero lighting (which helps reduce jet lag); new slimmer sidewall panels for extra personal space at shoulder level; better views through the windows with their redesigned bezels and completely integrated window shades; the latest full LED lighting technologies; the largest overhead bin in class and new lavatories with hygienic touchless features and antimicrobial surfaces.
In addition to these Airspace elements, the A320 Family's wide cabin cross-section also enables JetBlue to offer its passengers true long-haul comfort in all classes, with 24 full-flat adaptive-mattress seats in the airline's Mint premium-class private suites, while 114 economy passengers will appreciate the widest 18.4inch seats with a contoured seat-back for extra knee space. Most of these economy seats will offer a full 32inch pitch, while four rows will be optimised for "Even More Space" seating -- offering around an additional five inches for the most legroom in any transatlantic economy class seat.
JetBlue's passengers in these A321LRs will also be able to stay connected throughout the flight with the airline's unlimited, free high-speed Wi-Fi. In addition, they will have access to a curated selection of live TV channels focused on news and sports and an extensive library of seatback entertainment - allowing for a 'multiple screen' experience onboard. Seats will also feature easy-to-reach in-seat power, featuring AC and USB-C ports to keep their hand-held devices fully charged. As well as offering the rich portfolio of entertainment and connectivity options for each passenger, the in-seat equipment on these aircraft will also put the customer in control of their food choices, allowing them to customize their own meal right on their seatback screen.
In 2017 at the APEX Expo in Long Beach, JetBlue was unveiled as the launching customer for Airbus' Airspace cabin for the A320 Family. Following the announcement, Airbus and JetBlue worked together to bring to reality a new level of passenger experience for JetBlue's passengers in its A321LRs featuring Airspace for the first time.
The longstanding partnership between Airbus and JetBlue began in 1999 when JetBlue was launched and took delivery of its first A320. Two years later the airline placed an order for 48 Airbus planes. Following years of extraordinary growth, JetBlue now operates a fleet of more than 200 A320 and A321 aircraft and has around another 70 on order -- including more of these A321LRs, as well as other A321neo variants - all of which will feature Airspace interiors. In addition, the airline has also placed orders for Airbus' smallest Single-Aisle Family member, the A220 airliner, the first of which will soon enter service.
The A321LR, a member of the A320neo Family, delivers 30 percent fuel savings and nearly 50 percent reduction in noise footprint compared to previous generations of aircraft. With an increased range of up to 4,000nm (7,400km), the A321LR is the unrivalled long-range route opener, featuring true transatlantic capability and premium wide-body comfort in a single-aisle aircraft cabin. With its new fleet the airlines benefit from the lowest operating costs in the respective size categories, as well as the unique commonality between variants of the Airbus Family.
AEROMEXICO REACHES AGREEMENT ON MONUMENTAL AIRCRAFT FLEET TRANSACTIONS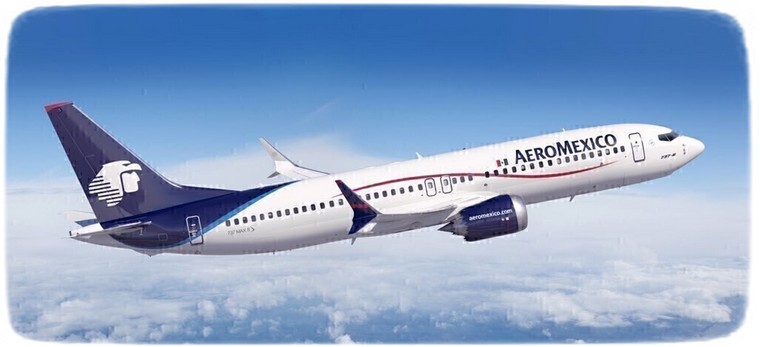 Aeromexico has reached agreement to increase its fleet with twenty-four (24) new Boeing 737 aircraft, including B737-8 and B737-9 MAX and four (4) 787-9 Dreamliner aircraft as part of the airline's restructured agreements with the manufacturer and certain lessors to incorporate new aircraft. Other suppliers and financial entities also participated in these transactions, resulting in a comprehensive deal that offers multiple benefits to the carrier.
The addition of the first aircraft is scheduled for this year, with nine (9) offering service beginning this summer season and the rest arriving in the second half of 2021 and during 2022. These transactions represent a milestone in Aeromexico's transformation for the upcoming years, and their economic terms are highly competitive compared to current market levels.
These transactions make it possible for Aeromexico to modify long-term maintenance contracts and reduce leasing costs of eighteen (18) other aircraft that are part of the current fleet. Aeromexico estimates that reaching this comprehensive agreement will lead to total savings of approximately 2 billion dollars. Thanks to the savings, the company can offer even more competitive fares, guaranteeing the best travel experience for customers in state-of-the-art aircraft with on-ground and in-flight services that only Aeromexico offers.
The comprehensive agreements are subject to the approval of the United States Court for the Southern District of New York, in charge of Aeromexico's Chapter 11 voluntary financial restructuring process.
The Boeing 787 Dreamliner is one of the most modern, safe, comfortable, efficient and least polluting long-range aircraft in the global airline industry. It generates savings of up to 23% in fuel consumption and 25% in CO2 emissions.
Aeromexico's current fleet is comprised of 107 aircraft: 47 Embraer 190s, 42 Boeing 737s, and 18 Boeing 787 Dreamliners.
VIRGIN ATLANTIC DELIVERS VITAL OXYGEN SUPPLIES TO INDIA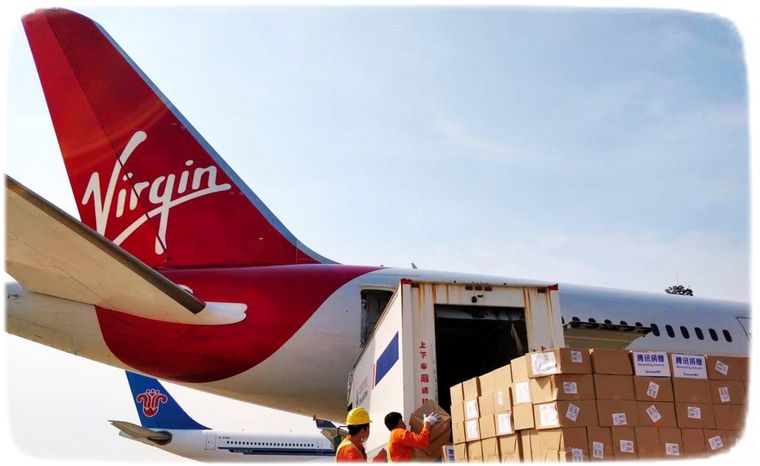 Virgin Atlantic has partnered with Khalsa Aid to deliver over 200 boxes of oxygen concentrators to Delhi, India. The concentrators were transported on VS300 flying at 20:15 on Saturday 30 April from London Heathrow to Delhi.
Following the success of this first flight, the airline has subsequently offered support to the Indian Government on its flights to India next week, opening up space to carry further oxygen concentrators. An oxygen concentrator is a device that concentrates the oxygen from a gas supply by selectively removing nitrogen to supply an oxygen- enriched product gas stream.
Senior First Officer Jas Singh will be flying the essential medical supplies out to India and was instrumental in partnering with Khalsa Aid. Jas worked alongside the airline's leadership team to secure space to carry the oxygen supplies.
Simultaneously, Virgin Atlantic Training Captain Chris Hall steered an internal campaign to raise funds to obtain further oxygen concentrators. Colleagues and friends of the airline have so far raised over £13,000 in just three days. The airline plans to secure additional vital oxygen aid for The Red Cross and is encouraging people to donate at https://gofund.me/091dbb9a. The Virgin Atlantic Foundation has also committed to a donation to Save The Children's Emergency Fund for the current Covid-19 crisis in India.
AEROFLOT LAUNCHES INTER-REGIONAL FLIGHTS PROGRAMME WITH A FOCUS ON LEISURE DESTINATIONS; ADDS FLIGHT FREQUENCIES TO SOUTHERN RUSSIA FROM MOSCOW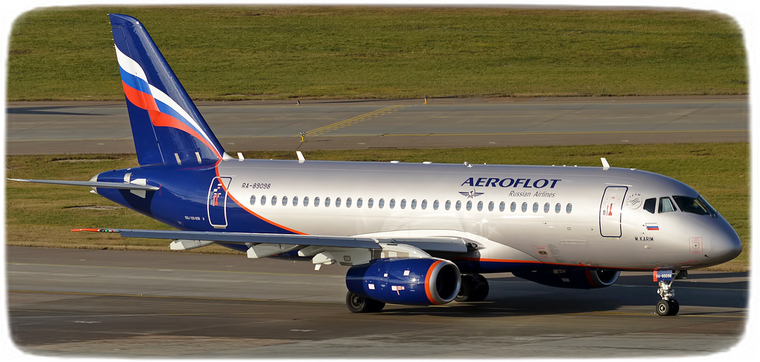 Aeroflot has launched an extensive programme of regional flights bypassing Moscow to leisure destinations as well as increasing flight frequencies from Moscow to points in the South of Russia.
Aeroflot has launched direct services from 13 Russian cities to Black Sea resorts (Anapa, Sochi, Simferopol) as well as to Krasnodar and Rostov-on-Don. The 13 cities include Arkhangelsk, Chelyabinsk, Samara, Kazan, Murmansk, Novosibirsk, Perm, Ekaterinburg, Tyumen, Ufa, Orenburg, Syktyvkar and Surgut. Tickets are available for purchase.
From 1 June, Aeroflot will open direct flights from Krasnoyarsk to Krasnodar, Simferopol, Sochi and Blagoveshchensk.
Aeroflot has launched direct flights from Saint-Petersburg to Irkutsk. Flights will operate in the summer season from 3 May to 30 October 2021. Flight frequency will go from four weekly to daily flights (starting from 28 May). Sales of tickets have begun. Lake Baikal is located 70 km away from Irkutsk.
With the onset of the summer vacation season, Aeroflot will significantly increase frequency of flights from Moscow to Krasnodar and Black Sea resorts (Anapa, Gelendzhik, Sochi).
From June, Aeroflot will nearly double frequency of flights from Moscow to Crimea. Moscow - Simferopol services will operate almost hourly. Aeroflot's flight programme will be complemented by services operated under code-sharing with subsidiary Rossiya Airlines.
The new flights programme will expand the route network of inter-regional services bypassing Moscow and will promote internal tourism.
Southern Russia is the most popular domestic tourist destination during the summer vacation season.
TRAVEL THE NATION WORRY-FREE IN 2021 AND BEYOND WITH MALAYSIA AIRLINES



KLIA, 19 April 2021: Malaysia Airlines is excited to introduce MHflypass, a product that offers great "value-for-flights" for its customers to purchase flight coupons at a fixed attractive price that gives them full flexibility, convenience and control over their spending for the flights. From frequent travellers visiting friends and families, to those anxiously waiting for 'revenge travel' to resume their holiday sprints, the MHflypass offers customers the option to secure their travels for the year at the snap of their fingers at one convenient and affordable price.
The domestic MHflypass offers customers incredible value with six flight coupons, equivalent to the option of three return or six one-way flights, to destinations they most desire all across Malaysia throughout a period of one (1) year, at only RM699. Early birds can grab the MHflypass at a promotional price as low as RM499 for the domestic pass, valid for purchase from today up to 2 May 2021 for all-year-round travel dates in 2021 and beyond.
The MHflypass is subdivided into three convenient options for passengers based on their destination origin, allowing them to choose the zone that matches their travel needs best. The option of Zone 1 allows passengers to fly from Peninsular Malaysia destinations to Kuala Lumpur and vice versa, as well as flights between destinations within Sabah and Sarawak. Zone 2 instead offers passengers the opportunity to fly to Kuala Lumpur from destinations in Sabah and Sarawak, alongside flights between destinations within Peninsular Malaysia, with a connection through Kuala Lumpur. The final option allows passengers to fly from Sabah and Sarawak to Peninsular Malaysia destinations, with a connection in Kuala Lumpur.
Each set of flypass comes with six coupons that can be redeemed up to 12 months after the initial purchase date, allowing passengers to take a total of three return flights or six one-way flights*.
MHflypass brings a host of benefits to include a free-of-charge unlimited flight change, allowing passengers to make changes to their travel plans to suit their itinerary. The flights can be redeemed throughout the year subject to availability, with no blackout periods during peak periods or high seasons, allowing customers to book family holidays during school holidays, or their "balik kampung" trips well in advance. With this, passengers need not worry about travelling during usually swamped holidays times like Hari Raya, Deepavali or Chinese New Year! The flights redeemed through the MHflypass will be subject to government taxes and fees, add-ons and other applicable charges. Enrich members who purchase the MHflypass will receive 50% bonus Points upon purchase, which can be used to redeem amazing promotions with Enrich brand partners or for discount or free travel!
Additionally, each flight will come with all the MH Economy Flex tier benefits, including 7kg cabin baggage, 35kg of check-in baggage, priority boarding, baggage and check-in. Travel worry-free with free basic travel protection, to ensure you're covered throughout your travels with the airline. For a more comfortable and roomy Economy-class experience, enjoy a discount of 50% for the Neighbour Free Seat (NFS) product, which allows passengers to purchase their neighbouring seats or entire row, which stays passenger-free, giving you an abundance of space on your travels. Combining free seat selection with Go-Show Flexibility to catch an earlier flight with the same travel itinerary, enjoy a truly seamless experience, where simplicity is at your fingertips!
ICAO MARKS EARTH DAY 2021 WITH NEW ECO-AIRPORT PUBLICATIONS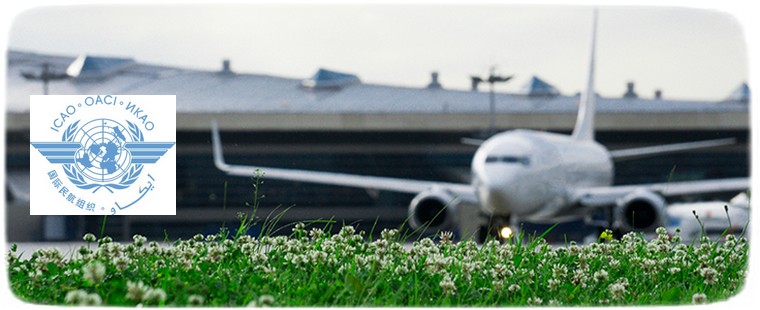 To mark Earth Day 2021, ICAO has released two publications as part of its Eco-Airport Toolkit e-collection focusing on climate resilient airports and water management at airports. Each publication provides states with practical information for decision makers engaged in green airport planning and design.
"The pace of innovation in all aspects of aviation is unparalleled and ICAO has been helping drive the green recovery of aviation by promoting an ambitious decarbonization path for the sector including the promotion of pioneering efforts to support the development of airport infrastructure projects" highlighted ICAO Council President Salvatore Sciacchitano.
ICAO continues to engage with all stakeholders to facilitate the acceleration of greener technologies and initiatives, including the development of electric and hydrogen planes, new processes for generating sustainable aviation fuels and clean energy and modernized, more sustainable infrastructure solutions.
A series of ICAO monthly pre-stocktaking webinars have been held to collect and share these green solutions, moving toward the 2021 ICAO Stocktaking Event which will take place from 31 August to 2 September 2021, followed by a green recovery policy day on 3 September 2021.
"Following a request from the 40th Session of the ICAO Assembly, and inspired by several announcements for zero carbon emission by 2050, ICAO is currently assessing the feasibility of a climate global long-term aspirational goal for international aviation, along with realization roadmaps," stressed ICAO Deputy Director for Environmental Protection, Jane Hupe.
Celebrated yearly on 22 April, Earth Day has been held since 1970 to remind us of the unique environmental challenges, and to continually make smart investments in sustainable technology, forward-thinking public policy, and in environmental awareness and education. The theme for Earth Day 2021 is "Restore Our Earth", which focuses on natural processes, emerging green technologies and innovative thinking that can restore the world's ecosystems.
"The earth's environment is our future, and this is a defining moment to protect it," noted ICAO Secretary General Fang Liu. "The science says we need to do more, the technology says it is possible. This requires all of us to work together as a global community in an unprecedented manner, coming together everyday in the spirit of Earth Day, to make the dream of a sustainable world a reality."
PLEASE GO TO
www.youtube.com/channel/UCCuRVZAGodT6sztTeXBGeMw
and subscribe to our YouTube channel