Compiled by Willie Bodenstein





AIR SENEGAL WILL CONNECT WASHINGTON VIA NEW YORK TWICE PER WEEK FROM 2 SEPTEMBER.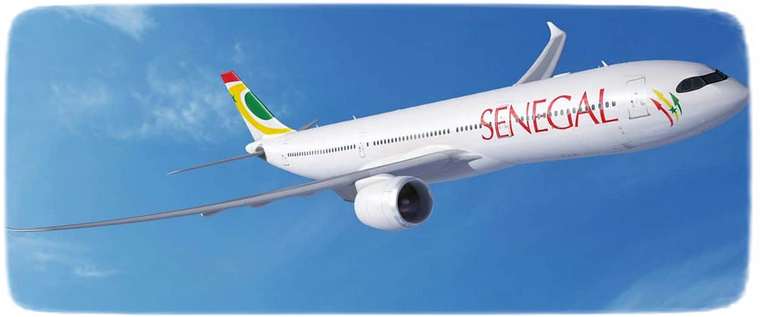 "It is with great pleasure that we announce a new year-round link between Senegal and the United States of America, which is part of the strategic expansion of our intercontinental network. In addition, the United States remains a high priority market for our diaspora, which is well represented in the area. With this flight, Air Senegal will make the USA even more accessible and therefore better connectivity will strengthen the solid economic and socio-cultural ties between the USA and Senegal". Ibrahima Kane, Managing Director of Air Senegal recently announced.
The airline will connect Washington via New York twice per week from 2 September. As of this date, Air Senegal will be the only African company to operate regular direct flights between the United States and Senegal. This connection will be made by Airbus A330neo, an ultra-modern aircraft, equipped with the latest-generation amenities.
Flights will be operated by Airbus A330neo, with a capacity of 290 passengers, including 32 seats in Business, 21 in Premium and 237 seats in Economy class. In addition to the Wi-Fi onboard, passengers will be able to enjoy a luggage allowance of 46kg (two pieces) and benefit from the very advantageous loyalty program (Teranga), which the company has set up.

IATA WELCOMES G20 PUSH TO RESTART TOURISM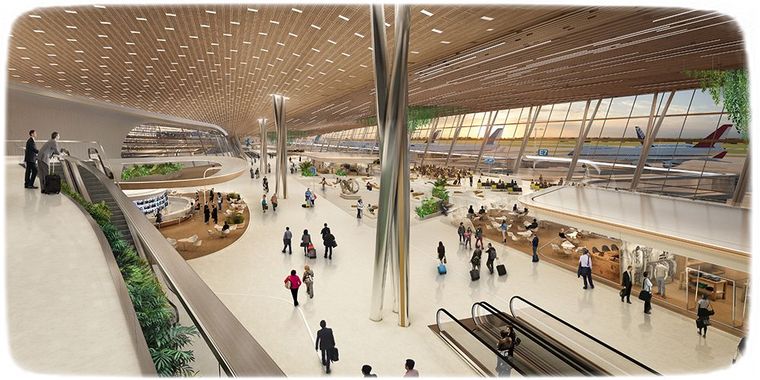 The International Air Transport Association (IATA) welcomed the agreement by the G20 Tourism Ministers to support the safe restoration of mobility by following the G20 Rome Guidelines for the Future of Tourism. IATA urged G20 governments to quickly follow up their endorsement of the guidelines with actions, particularly the five-point agenda to safely restore mobility:
Sharing information among industry and governments to inform policies and decisions to ensure safe mobility. Agreeing common international approaches to COVID-19 testing, vaccination, certification and information. Promoting digital traveller identity, biometrics and contactless transactions for safe and seamless travel. Providing accessible, consistent, clear and updated information to travellers to encourage and facilitate travel planning and journeys. Maintaining and improving the connectivity, safety and sustainability of transport systems.
"The G20 has the right focus and agenda to restart travel and tourism. The combination of vaccinations and testing are the drivers to make travel broadly and safely accessible. Moreover, Prime Minister Draghi's promise that Italy is ready to welcome back the world and encouragement to book holidays should be an inspiration to other world leaders. It captures the urgency that is needed to move forward quickly and safely in restoring the freedom to travel," said Willie Walsh, IATA's Director General.
Risk Management
The emphasis on information sharing, working together to implement practical processes and data-driven policies is particularly welcome. These are the basis for managing the risks of COVID-19 as we move towards normality.
"The G20's call for a combined effort of industry and governments to share information moves us towards the risk management framework that is needed for a restart. No industry knows better that safety is paramount than aviation.
Effective risk management-based on evidence, data and facts-underpins everything airlines do, and it is a core aviation competency that can help governments safely reopen borders. Over a year into the crisis, and with six months of experience with vaccines, data exists to support the targeted measures that the G20 is aiming for. Using data to guide restart plans should gain impetus from the G20 action plan," said Walsh.
Aviation Getting Ready
The aviation industry is already making critical progress to be ready.
The IATA Travel Pass responds exactly to the need for reliable testing and vaccination certificates verified against the traveller's itinerary. This will be particularly useful in furthering the recommendation for digital solutions. IATA Travel Pass will help prevent fraud and provide a framework for airlines to securely and efficiently manage COVID-19 travel credentials that governments could easily tap into. With over a billion doses of the vaccine administered already and a growing number of countries welcoming vaccinated travellers, a system to globally recognize digital vaccine certificates is becoming even more critical.
The UNWTO/IATA Destination Tracker will give travellers the confidence to plan travel knowing the measures that are in place and requirements to travel.
SKYWEST AIRLINES ORDERS EIGHT NEW E175 AIRCRAFT FOR OPERATION WITH ALASKA AIRLINES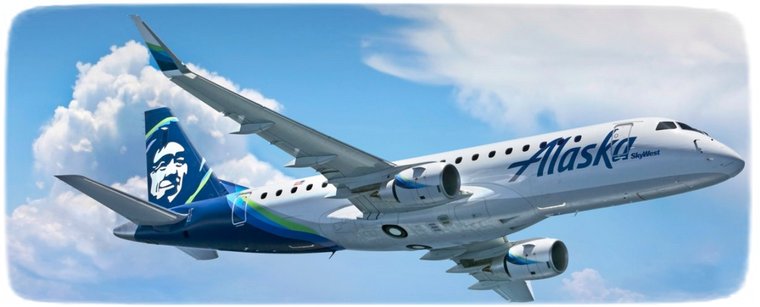 Embraer has agreed to the sale of eight new E175 jets to SkyWest, Inc. (NASDAQ: SKYW) for operation with Alaska Airlines, adding to the 32 SkyWest E175 jets SkyWest already flies for Alaska. The E175 aircraft will fly exclusively with Alaska Airlines under a Capacity Purchase Agreement (CPA). The value of the contract, which will be included in Embraer's second-quarter backlog, is USD 399.2 million, based on list price.
Alaska Airlines, a new member of the oneworld Alliance, currently has 62 Embraer E175 jets in their fleet, operated by Horizon Air and SkyWest Airlines. The 76-seat aircraft will be delivered in Alaska's livery and three-class configuration, starting in 2022.
President and CEO of SkyWest, Chip Childs, said, "With these aircraft, we will have over 220 E175s, operating more than any other carrier in the world. Our customers love the E175 and we have great confidence in and appreciate our long-standing partnership with Embraer for more than 35 years."
"We have navigated through the pandemic and we're on a solid path to recovery. The E175 remains a key part of our strategy," said Nat Pieper, Alaska Airlines senior vice president of fleet, finance and alliances. "We're excited about growth in the years ahead, which has always been at the heart of Alaska's DNA. The E175 is a terrific plane to help us add new routes and frequencies and to complement our mainline aircraft to meet fluctuating demand with the right capacity."
Mark Neely, VP Sales and Marketing, The Americas, Embraer Commercial Aviation, said, "The E175 is truly the backbone of the North American regional market and Embraer's market share in the region's 70-90-seat segment is 85%. There are currently 588 E175s serving U.S. and Canadian carriers in cities across Canada, the USA, Mexico and Central America."
The E175 has been a lifeline for carriers as they are perfectly suited to rebuild frequencies and add incremental capacity to meet rebounding domestic demand. During 2020 it was the first aircraft type to bounce back, meeting 100% of Alaska's 2019's schedule by Nov. 2020. Last October, the E175 started complementing larger aircraft on several intra-Alaska routes to meet demand fluctuations. Alaska Airlines has also been building its presence in California with the addition of new seasonal routes between cities in the Golden State and Montana with the E175.

BOEING EXPANDS CAPACITY FOR 737-800BCF TO MEET STRONG CUSTOMER DEMAND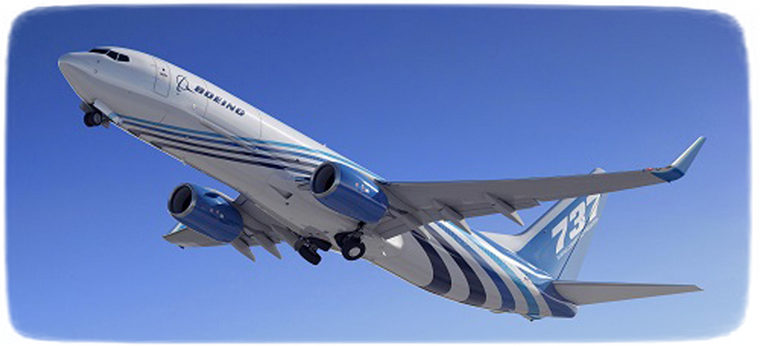 As express and e-commerce markets continue to drive strong demand for production and converted freighters, Boeing [NYSE: BA] has announced a new partnership with a Costa Rica-based maintenance, repair and overhaul (MRO) provider to create additional conversion capacity for the 737-800 Boeing Converted Freighter.
Boeing will open two 737-800BCF conversion lines with Cooperativa Autogestionaria de Servicios Aeroindustriales (COOPESA) in Alajuela, Costa Rica. The first of the new conversion lines is expected to open in early 2022, with the second anticipated later that year. Boeing forecasts 1,500 freighter conversions will be needed over the next 20 years to meet growing demand. Of those, 1,080 will be standard-body conversions, with nearly 30% of that demand coming from North America and Latin America.
"COOPESA has demonstrated the technical expertise and commitment to quality and execution necessary to help us meet the growing customer demand for the 737-800BCF, including in the Americas," said Jens Steinhagen, director of Boeing freighter conversions. "Boeing is pleased to have COOPESA join our team of MRO partners as we deliver our market-leading converted freighters to customers around the world."
"We are honoured that Boeing has chosen COOPESA as a strategic partner to provide conversion services for the 737-800BCF," said Kenneth Waugh, CEO of COOPESA. "We look forward to helping Boeing meet market demand with the technical quality and skilled workforce that has characterized COOPESA in its 58 years of operation."
Currently, Boeing converts 737-800 passenger airplanes to freighters at three locations: Boeing Shanghai Aviation Services (BSAS) in Shanghai, China; Guangzhou Aircraft Maintenance Engineering Company Limited (GAMECO) in Guangzhou, China; and Taikoo (Shandong) Aircraft Engineering Co. Ltd. (STAECO) in Jinan, China.
To date, the 737-800BCF has won more than 180 orders and commitments from 15 customers on four continents. In March, Boeing re-delivered the 50th 737-800BCF since entering into service in 2018.
EMBRAER AND BREEZE AIRWAYS ANNOUNCE POOL PROGRAM AGREEMENT



Embraer announced that it has signed a long-term Pool Program Agreement with the U.S. carrier Breeze Airways to support a wide range of repairable components for the airline's E190s and E195s fleet. The agreement includes full repair coverage for components and parts, as well as access to a large stock of components at Embraer's distribution centre, which will support the start of the airline's operation.
"We're very happy to extend our partnership with Embraer to include the Pool Program which confirms not only that we get immediate access to an inventory of parts more efficiently, it greatly enhances our aircraft maintenance and schedule reliability and also reduces our upfront investment and allows for a more efficient management of our spares inventory," said Amir Nasruddin, Breeze's Vice President Technical Operations & Fleet Programs.
"It is an honour for Embraer to support Breeze since the beginning of its operations," said Danielle Vardaro, Head of Worldwide Customer Support and Aftermarket Sales, Embraer Services & Support. Every new Pool contract highlights the importance of Embraer's direct support and it is a fantastic opportunity to strengthen the partnerships with our customers. In this particular case-supporting a start-up airline-our responsibility is even greater in order to guarantee smooth aircraft operations and entry into service."
The program will provide the most efficient and reliable solutions to Breeze's E-Jets fleet. The airline will benefit from the availability of spare parts, enjoy significant savings on repair and service costs and maintain a profitable operation. Currently, the Pool Program supports more than 50 airlines worldwide.
Embraer's Flight Hour Pool Program is designed to allow airlines to minimize their upfront investment on high-value repairable inventories and resources and to take advantage of Embraer's technical expertise and its vast component repair service provider network. The results are significant savings on repair and inventory carrying costs, reduction in required warehousing space and the virtual elimination of the need for resources required for repair management, while ultimately providing guaranteed performance levels.
AGREEMENT SIGNED; CHINESE-HUNGARIAN SILK ROAD ESTABLISHED, CHINESE LOGISTICS BASE ENVISIONED TO BE CONSTRUCTED AT BUDAPEST AIRPORT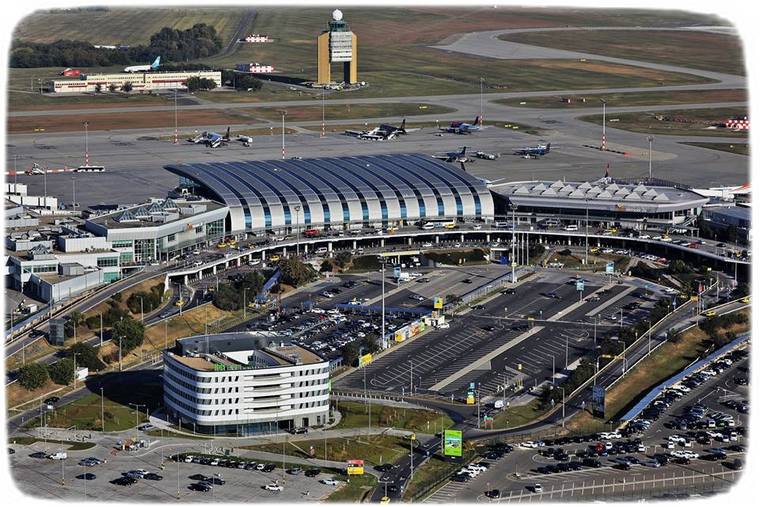 Budapest Airport, the Chinese Henan Airport Group (the operator of Zhengzhou International Airport) and the Chinese-Hungarian business and logistics development company CECZ / Utlink signed a cooperation agreement, aimed at establishing the aerial Silk Road between Hungary and China and creating dedicated logistics centres at the two airports, to handle freight traffic. The project elevates cooperation between the two countries to a new level, further developing exports and imports and enabling the two airports to become key cargo gateways in China and in the East-Central European region, offering opportunities to market players like the Alibaba group.
The newly signed cooperation agreement is expected to bring important economic opportunities and foster a significant expansion of air freight between Hungary and China, by connecting Budapest Airport (BUD) and Zhengzhou Airport (CGO), while also providing significant logistics advantages for Hungary, the ECE countries and China. Within the framework of the agreement, the partners - BUD, CGO and the logistics development company CECZ / Utlink Central European Trading and Logistic Cooperation Zone - jointly establish the aerial Silk Road between the two countries. On the Hungarian side, the Ministry of Foreign Affairs and Trade, the Ministry for Innovation and Technology, the central and the Airport Directorate of the National Customs and Tax Administration, the Hungarian Investment Promotion Agency (HIPA) and Magyar Posta Zrt. (Hungarian Post) and Ghibli Kft. provided important support for the project.
The highly supportive environment greatly contributed to the conclusion of the agreement and the project was already specified as an objective during the meeting between China and the East-Central European countries held in Beijing in February 2021 and led by Chinese president Xi Jinping.
As part of the cooperation, a direct CGO-BUD-CGO cargo flight was launched last October, organized by the CECZ/Utlink group, which was operated by Hainan Airlines three times a week. At the end of March 2021, the aerial connection was expanded with two more frequencies per week, flown with Boeing 747 aircraft. This route has now arrived at a new milestone, with the 100th flight operated.
Dedicated cargo handling warehouses have already been established at Budapest and Zhengzhou airports to handle traffic. The Budapest Exclusive Overseas Terminal at Henan Airport was handed over in February 2021 and the dedicated warehouse hall called the Zhengzhou Exclusive Overseas Terminal was handed over today in the Cargo City at Budapest Airport.
With its annual capacity of up to 180 000 tons, the BUD Cargo City provides an excellent infrastructural environment for the launch of the project, but the significantly increasing cargo volume warrants the establishment of another large, dedicated logistics centre. The parties are currently conducting negotiations regarding the creation of a Chinese logistics hub of tens of thousands of square meters, to be constructed at Budapest Airport, which would provide an annual cargo handling capacity of several hundred thousand tons, contributing to the development of the connected air freight traffic.
The other key outcome of the agreement is that Cainiao, Alibaba's logistics company, designated Budapest Airport as its East-Central European hub. The first deliveries commence in April. As a result of successful implementation, tens of tons of freight (tens of thousands of packages) have already appeared at Budapest Airport per day and much greater volumes are expected going forward, primarily thanks to the regional hub role of the project.
QATAR AIRWAYS LAUNCHES ITS MOBILE APP ON HUAWEI'S APPGALLERY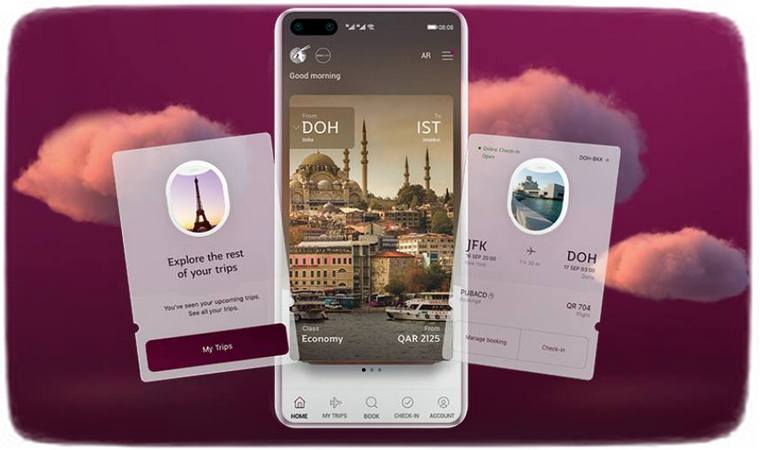 Qatar Airways is bringing its award-winning services to the fingertips of Huawei smartphone users with the launch of its mobile App on AppGallery, Huawei's official app distribution platform and one of the top three marketplaces globally.
The Qatar Airways mobile app is the ultimate travel companion for a seamless and safe journey. The airline collaborated with Huawei to offer mobile users in more than 170 countries an easier way to plan and manage their travel while limiting physical contact and interactions at all stages of their journey.
Innovative features enable flight bookings to over 1,500 destinations worldwide across Qatar Airways' and partner airlines' network. Passengers can check-in, use mobile boarding pass, select preferred seating and dining, access fast-track luggage and get the latest travel information.
Qatar Airways Chief Commercial Officer, Mr. Thierry Antinori, said: "At Qatar Airways, we continue to enhance our digital products and champion innovation with our customers at the forefront of these developments and with the current global situation, the need for contactless travel is greater than ever. The launch of our mobile app in collaboration with Huawei reflects our commitment to provide five-star services to our passengers across all stages of their journey."
Mr Lu Geng, Vice President Middle East and Africa, Global Partnerships & Eco-Development, said: "As the heart of our in-house ecosystem, the Huawei AppGallery is constantly growing and we are always working to offer the highest-quality apps for all of our users. Nowadays, people rely on smartphones to fulfil their travel-related needs, minimise contact and make things simpler and the Qatar Airways App helps users achieve this."
The Qatar Airways App feature, 'My Trips', displays the most relevant travel information on a personalised home screen for each passenger. App users will view Qatar Airways' exclusive offers tailored to them, can use the mobile app's camera and upload their travel documents or payment cards instead of manually entering information. Qatar Airways Privilege Club members book a trip using Cash + Qmiles, redeem Privilege Club Awards and manage their accounts.
The national carrier of the State of Qatar continues to rebuild its network, which currently stands at over 130 destinations with plans to increase to more than 1,200 weekly flight to over 140 destinations by end of July 2021. With more frequencies being added to key hubs, Qatar Airways offers unrivalled connectivity to passengers, making it easy for them to change their travel dates or destination if they need to. In March, Qatar Airways became the first airline in the Middle East to trial the IATA Travel Pass' Digital Passport' mobile app. As part of the airline's latest COVID-19 safety measures.
KLM RENEWS ENTIRE CABIN INTERIOR OF 14 BOEING 737-800S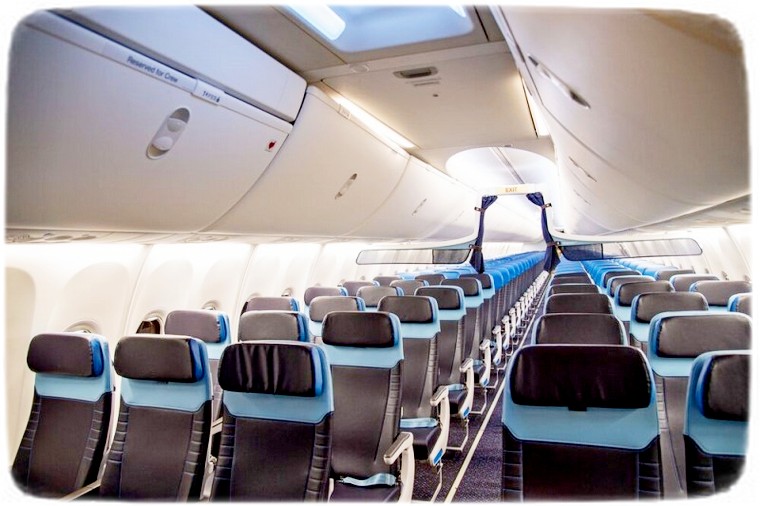 KLM has started the complete renewal of the cabins of 14 Boeing 737-800 aircraft, for both Business Class and Economy Class. The refurbished aircraft, which are mainly used for European flights, offer passengers more comfort and style and consume less fuel because the renewed cabin weighs 700 kilos less. The first refurbished aircraft has already gone into service. In March 2022, the interior of the last in this series of 737-800s will be completely transformed. All activities are carried out by KLM's Engineering and Maintenance division.
The new ergonomically designed seats for Business Class and Economy Class offer more comfort and extra legroom. The upholstery is made of mostly recycled leather. The seats are 20% lighter on average, reducing the total cabin weight by 700 kg. This saves 58 tonnes of fuel and 184 tonnes of CO2 emissions per aircraft per year. For all 14 aircraft combined, this represents annual fuel savings of 812 tonnes and a reduction of 2,576 tonnes of CO2 emissions.
All refurbished Boeing 737-800s are equipped with Wi-Fi. To use the service passengers can purchase vouchers on KLM's free in-flight portal. Passengers always get 30 minutes of free messaging. Each seat has its own USB port for charging devices during the flight. Larger overhead bins provide more storage space on board. LED mood lighting creates a fresh or soothing atmosphere - depending on the time of day.
KLM wants to offer its passengers even more comfort and style on European flights, while reducing the CO2 emissions of flights. That is why KLM continues to invest in its on-board product and sustainability, so we can continue to meet our customers' expectations and emerge stronger from the crisis.
AIRBUS RESUMES WORK ON MODERNISED A320 FAMILY FAL IN TOULOUSE


Airbus has resumed work on the modernisation of its A320 Family industrial capabilities in Toulouse. This will provide Airbus with increased flexibility throughout its global industrial production system to respond to market recovery and future demand.
The modernised, digitally-enabled A320/A321 final assembly line (FAL) will replace one of the original Toulouse A320 FALs. It will be installed in the former A380 Lagardère facility and should be operational by end 2022. Initial plans to introduce A321 production capabilities in Toulouse were put on hold at the outset of the COVID-19 crisis, following the decision to reduce commercial aircraft production by around 40%. Now, with market recovery in sight and a potential return to pre-COVID production rates for single-aisle aircraft between 2023 and 2025, Airbus is resuming its activities for the project.
Hamburg and Mobile (Alabama) are currently the only Airbus production sites configured to assemble A321s. The modernised A320 Family FAL in Toulouse will help improve the working conditions, the overall industrial flow as well as the quality and competitiveness by adding a new-generation assembly line to the Airbus single-aisle production system. This higher level of A321 production flexibility will also support entry-into-service of the A321XLR from Hamburg starting in 2023.
The A320 Family is the world's best-selling commercial aircraft, with over 15,500 aircraft sold to more than 320 customers, and over 5,650 in the backlog.
ALASKA AIR GROUP ORDERS NINE NEW E175 AIRCRAFT FOR OPERATION WITH HORIZON AIR



Embraer has agreed the sale of nine new E175 jets to Alaska Air Group and its subsidiary Horizon Air. The E175 aircraft will fly exclusively with Alaska Airlines under a Capacity Purchase Agreement (CPA). The value of the contract, which will be included in Embraer's second-quarter backlog, is USD 449.1 million, based on current list prices.
"We have navigated through the pandemic and we're on a solid path to recovery. The E175 remains a key part of our strategy," said Nat Pieper, Alaska Airlines senior vice president of fleet, finance and alliances. "We're excited about growth in the years ahead, which has always been at the heart of Alaska's DNA. The E175 is a terrific plane to help us add new routes and frequencies and to complement our mainline aircraft to meet fluctuating demand with the right capacity."
Alaska Airlines, a new member of the oneworld Alliance, currently has 62 Embraer E175 jets in their fleet, operated by Horizon Air and SkyWest Airlines. The 76-seat aircraft will be delivered in Alaska's livery and three-class configuration, starting in 2022.
Joe Sprague, President and CEO of Horizon Air, said, "Our customers love the comfort and convenience of the E175, especially their two-by-two layout, meaning no one has to sit in the middle seat. The size and efficiency of the E175 also allows us to boost flying in key markets, giving our customers more of the flexibility they crave."
Mark Neely, VP Sales and Marketing, The Americas, Embraer Commercial Aviation, said, "The E175 is truly the backbone of the North American regional market; Embraer's market share in the region's 70-90-seat segment is 85%. There are currently 588 E175s serving U.S. and Canadian carriers in cities across Canada, the USA, Mexico and Central America."
POWERED BY ITS PEOPLE, DELTA EARNS J.D. POWER NO. 1 AIRLINE RANKING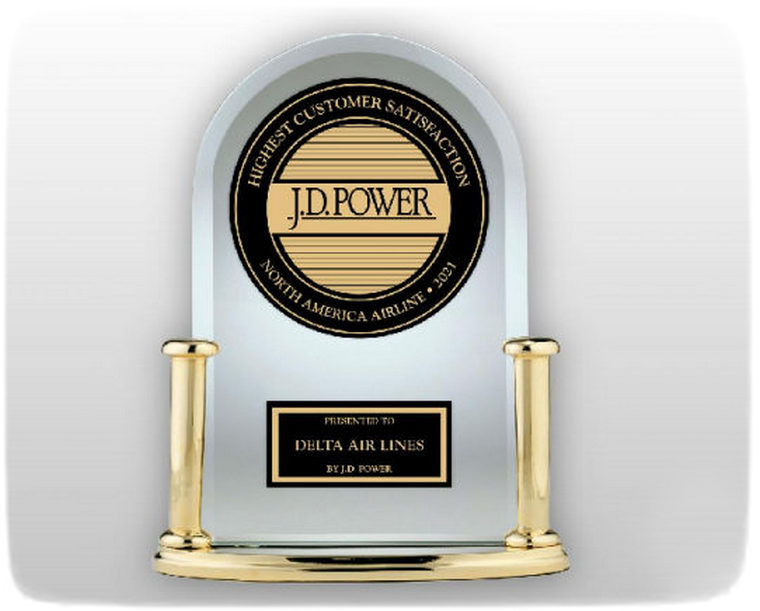 Following a year of unprecedented uncertainty, the people of Delta catapulted the airline to the No. 1 spot in the J.D. Power 2021 North America Airline Satisfaction Study. The prestigious honour represents the voice of customers who flew between July 2020 and March 2021, underscoring the professionalism, care and humanity Delta people delivered during one of the most stressful periods for travel in modern history.
"We are honoured and humbled to be recognized by travellers as J.D. Power's No. 1 airline for 2021," said Ed Bastian, Delta CEO. "It's particularly meaningful that this recognition came during the most challenging year in our history, when the warm hospitality provided by our people every day made the difference for our customers. As we move into the recovery, our people-first actions will continue to drive our decisions and build on the trust earned during the pandemic."
The J.D. Power award is one of the very few earned by receiving high survey scores from a random sample representative of the airline industry's customer base. According to J.D. Power, their study showed overall that flight crews stepped up during the pandemic, the removal of change fees scored points with customers and empty middle seats signalled an airline's concern for passengers. But it was Delta's people who pushed it to the top.
"Delta's 'people' scores are a key factor in its success. Delta's In-Flight Crew performed exceptionally well with its passengers in 2020 and 2021, getting significantly high scores in friendliness, courtesy and attentiveness to passenger needs," said Michael Taylor, J.D. Power Practice Lead, Travel, Global Business Intelligence. "In a particularly difficult year, Delta's people adapted to the challenges of new procedures and passenger concerns and did so with high marks from its customers. Our J. D. Power data shows that Delta has been on a steady upward trend for several years, and its 'people' scores in the air and on the ground are setting the bar higher for the airline industry."
With an overall score of 860 out of 1,000, Delta ranked No. 1 in the following four of seven categories.
Delta outperformed its closest competitor by 11 points in this category, showing once again that Delta people are the airline's greatest differentiator - delivering a warm, caring brand of hospitality throughout the pandemic that they've been known for, for decades.
The personal experience flight attendants deliver will soon be enhanced when Delta becomes the first global airline to equip flight attendants with 5G iPhone 12 SkyPro devices in an effort to make flight attendant jobs easier and help pave the way for even more meaningful customer interactions.
Blocking middle seats for a year and launching the industry's first Global Cleanliness division are examples of how the airline continued to put people before profits throughout the pandemic, helping restore customer confidence in travel.
Going forward, Delta remains committed to using this same thoughtful, people-first approach while delivering experiences that bring joy. That's why the airline is enhancing its cleanliness commitments to maintain its sky-high standards, modernizing its fleet and expanding its Delta Premium Select experience.
EMIRATES TO SHOWCASE ITS PREMIUM ECONOMY SEATS FOR THE FIRST TIME AT ATM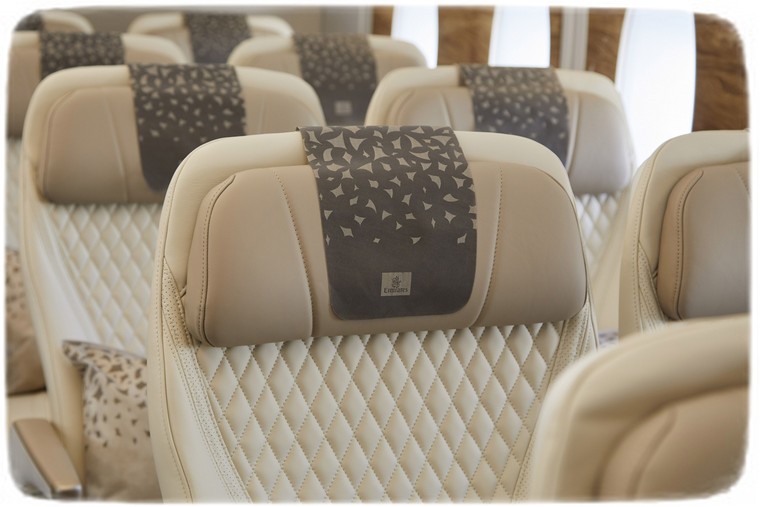 Emirates will be showcasing its Premium Economy seats for the first time at Arabian Travel Market 2021 (ATM). The region's leading travel and tourism exhibition will run from 16-19 May and will be the first in-person travel industry event to take place since the onset of the pandemic.
The Emirates stand will offer travel industry visitors from over 60 countries a chance to experience the airline's signature product and recently introduced service enhancements across every cabin class onboard its iconic A380 aircraft and is a reminder of the elevated onboard experiences in store for travellers once they get back to the skies.
The highly-anticipated Emirates premium economy seat will be on display for visitors to experience. The seat boasts an abundant pitch of up to 40-inches, and visitors trying out Emirates' premium economy seat will also notice its generous width of 19.5 inches and ability to recline into a comfortable cradle position with ample room to stretch out.
The seats are covered in cream-coloured anti-stain leather with automobile inspired stitching details and a wood panel finishing similar to Business Class, all designed to provide optimal comfort and support with 6-way adjustable headrests, calf rests and footrests. Customers will also find other meticulous details including easily accessible in-seat charging points, a wide dining table and side cocktail table, as well as a storage area.
Emirates will also showcase its Boeing 777-300ER game-changer First Class fully enclosed private suites exhibit, Boeing 777 Business Class seat, the newly refreshed A380 OnBoard lounge, along with other iconic products such the First Class Shower Spa and the latest version of the game-changer Economy Class seats. Across both the Emirates A380 and 777 Gamechanger products, visitors will notice new interior finishes and design details featuring the Ghaf tree motif, as well as an updated champagne colour palette.
Visitors to the Emirates product exhibits will be able to try out all of the products on the stand and all seats and surfaces will be cleaned and sanitised after each use. In keeping with ATM's stringent health and safety protocols, the Emirates stand will operate at limited capacity at all times to ensure proper social distancing of visitors as they explore the products.

PLEASE GO TO
www.youtube.com/channel/UCCuRVZAGodT6sztTeXBGeMw
and subscribe to our YouTube channel