Compiled by Willie Bodenstein





FLYSAFAIR TOGETHER WITH TRIPCO LAUNCHES ITS OWN PACKAGED HOLIDAYS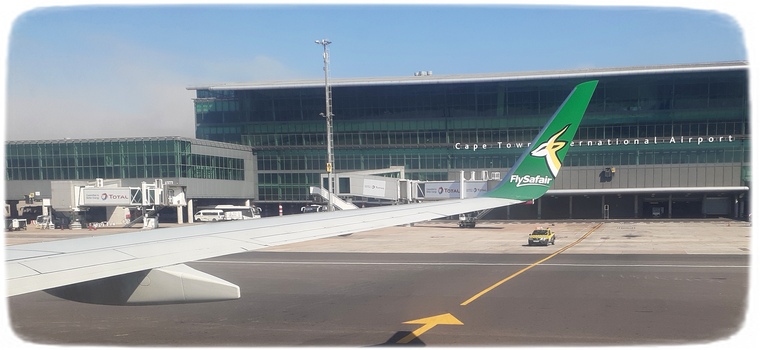 Low-cost carrier FlySafair has joined forces with local travel technology company Tripco to launch FlySafair Holidays, an all-in-one travel package solution. Along with flights, passengers will now be able to book a stay from a selection of handpicked places around South Africa through flysafairholidays.co.za.
"As our whole industry works together toward recovery, we wanted to expand our offering to customers giving them the option to book all the elements of a local getaway in one place," says Kirby Gordon, Chief Marketing Officer at FlySafair. "Our goal has always been to open the skies to more South Africans by offering flights at great value for money. With this new venture, we hope to take this one step further and provide travellers with access to more budget-friendly package options."
Through FlySafair Holidays, passengers can book their FlySafair flights as well as accommodation at a wide array of BnBs, guest houses, hotels and lodges throughout South Africa, facilitated by Tripco, who are best known for their primary booking platform, LekkeSlaap.
While there are existing package holiday offerings from competitors, both FlySafair and Tripco hope their partnership will complement the market with competitive pricing and innovative tech.
"We couldn't have picked a better partner to help us bring this idea to life than Tripco. They have a deep understanding of destinations and travel in South Africa, while also having extensive experience in the tech space," says Gordon.
"We're always looking for new ways to create unforgettable travel experiences through technology," says Jonathan Womersley, Executive Director at Tripco. "Our products give customers the freedom to curate their own trips, while still offering excellent customer service and support every step of the way. While we are at the leading edge of technology, we recognise the value of human interaction. That's why our unique combination of advanced travel technology and customer service is what sets us apart in this industry."
Despite the impact COVID-19 has had on the local travel industry, both companies believe South Africans are still hungry to travel.
"We saw partnering with FlySafair as the perfect opportunity to create new travel technologies and reach new markets. The lockdown created a unique opportunity for local brands to target customers who would normally travel internationally, but have been unable to do so for a long time," says Womersley. "FlySafair Holidays will combine the luxury feel of international travel with the best travel opportunities the local market has to offer."
"While we see this venture as an opportunity to diversify our income stream in a small way, it's also a step towards more collaboration in the travel industry to aid its recovery," says Gordon.
OMAN AIR AND EGYPTAIR SIGN CODESHARE AGREEMENT, EXPANDING NETWORK REACH FOR BOTH AIRLINES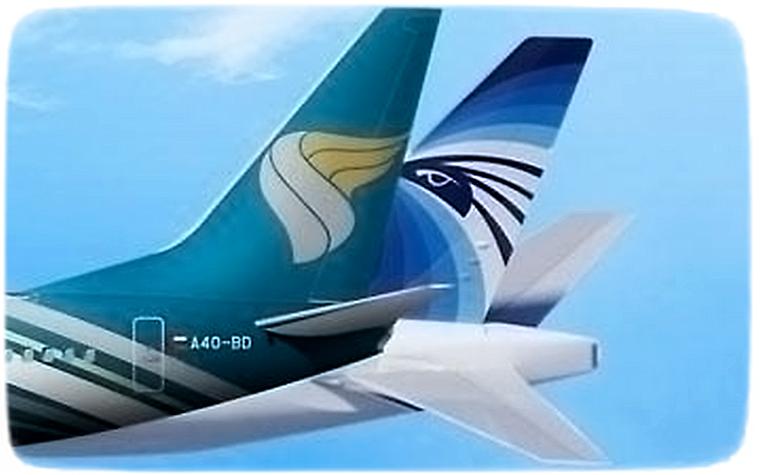 Oman Air, the national carrier of the Sultanate of Oman, is pleased to announce that it has signed a codeshare agreement with EGYPTAIR, the national carrier of Egypt and one of the leading carriers in the MENA region. The codeshare agreement on flights between Muscat and Cairo was signed as part of both airlines' commitment to work toward a strong restart for air travel to overcome the effects of the spread of Covid-19 on the aviation sector and to expand their destination offering to customers.
The agreement means that guests on both airlines can now benefit from a wider choice of destinations in both countries, and beyond-travellers from Muscat have easy access to EGYPTAIR domestic destinations - Sharm El-Sheikh, Luxor, Aswan and Hurghada, as well as Casablanca (Morocco) on the airline's international network; travellers from Cairo have easy access to popular Oman Air domestic destination Salalah as well as international destinations Karachi (Pakistan), Colombo (Sri Lanka) and Kuala Lumpur (Malaysia).
Eng. Abdulaziz Al Raisi, Chief Executive Officer Oman Air said that the challenges facing all airlines since the onset of the pandemic have led to new strategic partnerships which ultimately create a stronger network ecosystem with more options for passengers. "EGYPTAIR has a remarkable, long-standing history in the MENA region and enjoys a strong international presence as a Star Alliance member. The codeshare agreement with Oman Air offers guests from Muscat more options for discovering Egypt, whether for business or leisure and plays a vital role in the travel restart endeavours of both airlines."
On the other hand, Pilot Amr Abu El-Enein, Egyptair Holding Chairman & CEO, said that cooperation with partners is essential for sustainability during this critical period, therefore, signing this agreement between two partners with special attributes like Egyptair & Oman Air will further add more benefits for both airlines' customers. Capt. Amr added, "Egyptair was the first airline in MENA to join IATA and our deep industry expertise has allowed us to successfully overcome many obstacles throughout our history."
Flights are currently available for booking.

"IRRESPONSIBLE" RISE IN SPANISH AIRPORT CHARGES WILL DAMAGE ECONOMIC RECOVERY AND JOBS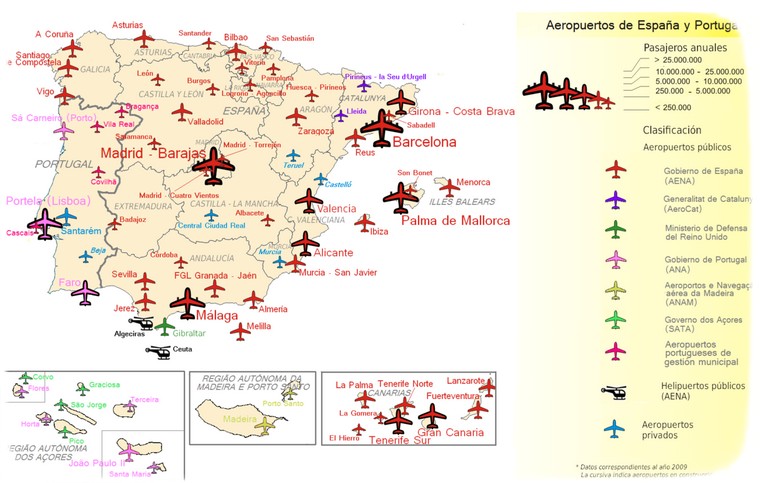 The International Air Transport Association (IATA) warned that proposals by AENA to increase user charges at the 46 airports it operates across Spain could damage Spain's economic and employment recovery from COVID-19.
The proposals presented to the DGAC for approval include a request to increase charges by 5.5% over five years. They would also open the door for AENA to recover its lost revenues due to the COVID-19 crisis, for services which were never operated, or which airlines couldn't access.
"The whole aviation industry is in crisis. Everybody needs to reduce costs and improve efficiency to repair the financial damage of COVID-19. Having analysed AENA's situation, airlines believe that AENA could reduce its charges by 4%. So proposing to pass the burden of financial recovery on to customers with a 5.5% increase is nothing short of irresponsible. The DGAC should immediately reject the request and instruct AENA to work with the airlines on a mutually agreed recovery plan," said Willie Walsh, IATA's Director General.
Pre-pandemic, AENA declared EUR 2.59 billion of dividends over the 2017-19 period and it has several options to cover its losses. "AENA can easily finance short-term losses without increasing costs to its customers. It has an excellent credit rating to access financing. Its shareholders have been well-rewarded and must now share some of the pain. And, like the rest of the industry, it must look at operational efficiencies to lower costs, which are by no measure the cheapest in Europe," said Walsh.
A healthy air transport sector-with all parties focused on reducing costs-will be critical in recovering from the devastating impact that COVID-19 has had on the tourism and transport sector:
Passenger demand plummeted by 76% in 2020 and is not expected to fully recover until 2024. The number of destinations with direct links to Spain fell from 1,800 (2019) to 234 (2020). More than 1.1 million Spanish jobs have been lost or put at risk and over EUR 60 billion of GDP has been lost. The contribution of travel and tourism to Spain's economy fell from 12% to 4%.
"An early recovery in travel and tourism is vital for Spain's economic success. But higher costs will delay a tourism rebound and keep jobs at risk. AENA should keep in mind the long-term interests of both its shareholders and the country:- both are better served with cost-efficient airport infrastructure. The Spanish government is actively looking to open borders and restart air travel. AENA needs to contribute to that effort, not erect a short-sighted and self-interested roadblock," said Walsh.
ICAO AND INTERNATIONAL CHAMBER OF COMMERCE ISSUE NEW JOINT STATEMENT ON PANDEMIC PUBLIC/PRIVATE COOPERATION PRIORITIES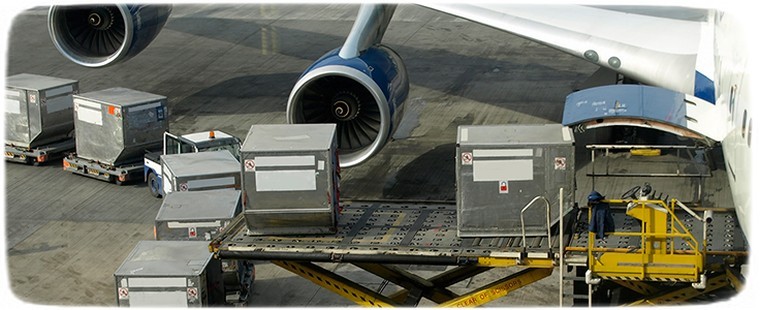 Highlighting that efficient vaccine distribution and the sustainable recovery of air transport require extensive and global public-private cooperation, ICAO and the International Chamber of Commerce (ICC) have issued a new joint statement confirming several key areas of future cooperation on common priorities.
The new statement was formalized last week by the respective ICAO and ICC Secretaries General, Dr. Fang Liu and Mr. John W.H. Denton AO. It acknowledges the central role of international aviation in global economic and social development and international business and stresses both parties' commitment to implement the ICAO Council Aviation Recovery Task Force's (CART) guidance and recommendations.
"The ICAO CART documentation provides the international foundation for aviation response and recovery", Dr. Liu explained. "By improving our collaboration with the ICC to promote CART adherence and understand the needs of air transport system and supply chain users, we can help to rebuild consumer confidence in travel, restore cross-border business and ultimately revive the global economy."
The ICAO-ICC statement also underscores the importance of governments applying multi-layered risk mitigation measures on an aligned and consistent basis to facilitate the aviation sector's recovery from the COVID-19 pandemic and promotes the adoption of interoperable and secure tools and systems for the efficient health screening of travellers in order to accelerate the re-establishment of international air travel and trade.
The ICC further commits to supporting ICAO outreach to private sector entities engaged in expediting global vaccine shipments through customs and border checks, in addition to processing crew involved in vaccine transport operations.
"Trans-border vaccine distribution requires effective public-private sector collaboration in order to ensure that supply chains function properly and so that 'cold chains' aren't broken or compromised," Dr. Liu explained. "Aviation has permitted international vaccine supply chains to be successful thus far and this closer cooperation between ICAO and the ICC will help ensure that continues."
The ICC will also work with its community to identify highest-priority civil aviation restart opportunities and to work with governments and international organizations on their implementation. It will also make use of its international presence to support work on more comprehensive measures that will ensure that no country is left behind in the global recovery and strive to ensure its members' full awareness of ICAO's important international standards, guidelines, specifications and recommendations.
The new joint statement echoes other recent calls on governments to prioritize seafarers and aircrew in their national COVID-19 vaccination programmes, together with other essential workers, in accordance with the WHO SAGE Roadmap for prioritizing the use of COVID-19 vaccines.
SMARTLYNX AIRLINES LAND INTO LONG-HAUL MARKET AND ADDS 5 AIRBUS A330 AIRCRAFT FOR CARGO OPERATIONS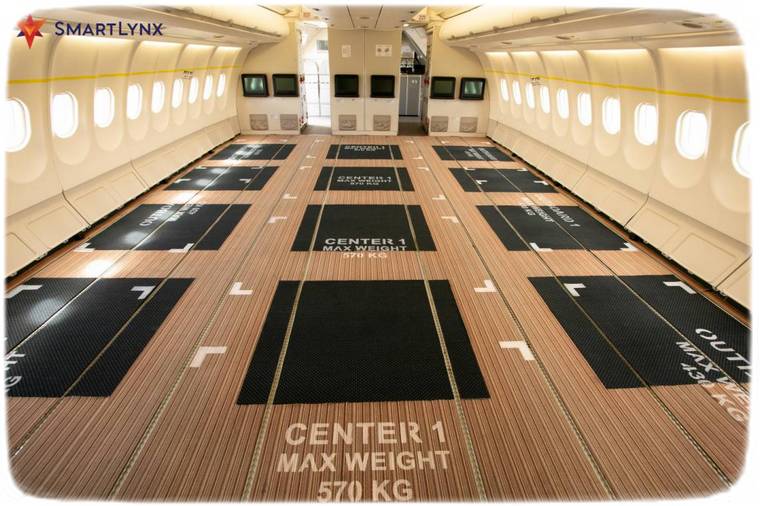 SmartLynx Airlines Malta, EU-based specialists in full-service ACMI aircraft leasing solutions, is excited to announce an important addition to its Airbus fleet. Currently operated Airbus A320 and A321 aircraft will be joined by Airbus A330 aircraft type with a goal to become leaders of long-haul market.
5 Airbus A330 aircraft will be modified to Zero LOPA by removing passenger seats and preparing aircraft for cargo flights. The planes are planned to be added to SmartLynx Airlines' fleet during May and June.
According to IATA, in April 2021, air cargo demand reached an all-time high and was up 9% compared to pre-COVID levels (Feb 2019). The increased market demand for long-haul cargo operations prompted SmartLynx Airlines to grow their fleet and introduce the modified aircraft, able to transport cargo shipments, including vaccines and medical supplies, on long-haul flights.
"As one of the leading EU-based ACMI and charter operators on Airbus aircraft, we are excited to substantially grow our fleet and offer our clients different products while diving to long-haul operations. We are constantly expanding our service portfolio and areas of expertise to accommodate the rapidly changing market demand. It's our strong belief that the pandemic and the current global crisis will create many opportunities for growth and development for our company and the whole industry. The addition of the modified Airbus A330 aircraft is a big step forward for SmartLynx Airlines and we are more than excited to see what challenges and victories it will bring", commented Zygimantas Surintas, CEO of SmartLynx Airlines.
"We understand that eventually the long-haul cargo market will return to the pre-Covid levels, so SmartLynx Airlines plan to return the Airbus A330 aircraft to operate on long-haul passenger flights once that time comes. We believe that our low-cost structure and great efficiency will allow us to create competition to market veterans," he added.
The global aircraft leasing platform CDB Aviation will be leasing out several Airbus A330 aircraft to SmartLynx Airlines.
"We are pleased to partner with SmartLynx Airlines to support their expansion in the cargo market. We commend the SmartLynx Airlines team for recognising opportunities to expand their global footprint by incorporating the A330 aircraft into their fleet," noted CDB Aviation Chief Marketing Officer Peter Goodman.
The updated A330 aircraft will carry cargo for existing and future clients to and from Asia, USA and Europe, with a volume capacity of 260 m3 and a maximum cargo weight of 50,000 kg.
Earlier this year, SmartLynx Airlines has already showed its flexibility and forward-thinking attitude, making the necessary Zero LOPA modifications on two of the fleet's A321 units to meet the growing demand for cargo transportation and became one of the first carriers to introduce A321F to operations.
SILK WAY WEST TO EXPAND ITS BOEING FLEET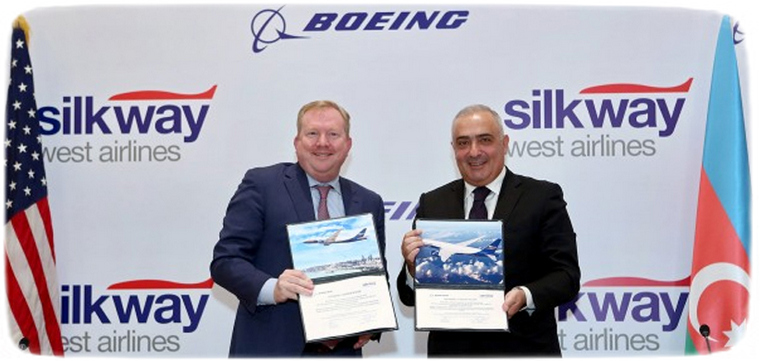 This is the first order for Boeing 777 Freighters in the Central Asia and Caspian region. The Boeing 777F is the largest twin-engine freighter on the market, with a range of 9,200 km and a maximum payload of 102,000 kg. As the world's most efficient and environmentally friendly freighter, the latest additions to the Silk Way West fleet will contribute to the airline's sustainability goals, as well as being a particularly cost-effective option in terms of maintenance and operating expenses.
"The signing of this agreement is a new milestone in the growth of our company. I am confident that the acquisition of these new aircraft and the start of this project will further strengthen the company's leading position in the global air freight market for the next 15-20 years," said Zaur Akhundov, president of Silk Way Group.
ISRAEL AEROSPACE TO ESTABLISH BOEING 777 PASSENGER TO FREIGHTER CONVERSION FACILITY IN SOUTH KOREA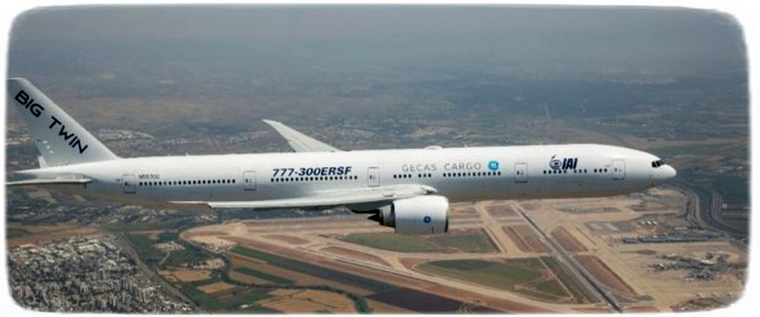 Israel Aerospace Industries is intending to establish a Boeing 777 passenger-to-freighter conversion facility in South Korea, specializing in both -200ER and -300ER modification. The company has reached a preliminary agreement with Sharp Technics K and Seoul's Incheon airport regarding the plan. IAI says it aims to convert six 777s annually at the facility, which will be part of the Incheon maintenance and overhaul cluster, from 2024.
"Establishing more [conversion] facilities around the world is necessary in order to meet the expected rise in demand for widebody freighter aircraft with capacity for long-haul flights," it adds.
IAI says its Aviation Group division is "working around the clock" and intends to conclude a licensing process in 2023. IAI is working on the first 777-300ER freighter conversion in co-operation with GECAS. The company has been developing a modification program and supplemental type certificate, in co-operation with US lessor GECAS, for the 777-300ER - the first aircraft is undergoing conversion in Tel Aviv. IAI already carries out conversion work on other Boeing types including the 737, 767 and 747.
"Over the past few years IAI has transferred production of business jet wings, main frame, and parts of the tail to Korean companies," says Aviation Group general manager Yossi Melamed.
He says the memorandum reached with Sharp Technics K and Incheon is "directly connected" to this "close co-operation" with South Korea's aviation industry. Sharp Technics K is a joint venture with T'way Air and part of the broader Sharp Aviation K operation which includes ground-handling, maintenance, catering and cargo services. It says the conversion of passenger aircraft to freighters demands "tremendous" investment costs and advanced technology as well as skilled personnel.
"Although we are a private company, as a member of the aviation industry, we will do our best in the private sector with the vision of contributing to the development and national interests of the Korean aviation industry," says chief executive Soon-Suk Paik.

PAL PLANS NONSTOP FLIGHTS TO ISRAEL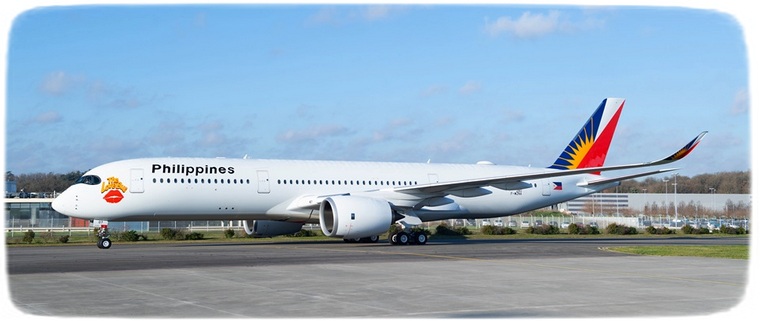 Philippine Airlines (PAL) is working on plans to mount nonstop flights to and from Tel Aviv, the gateway to Jerusalem and Israel, by October 2021. The Philippine flag carrier hopes to serve growing demand for air linkages between the Philippines and the Holy Land to serve tourists and OFWs alike.
PAL President and COO Gilbert Santa Maria and Israel Ministry of Tourism Director General Amir Halevi have carried out exploratory talks on possible Manila-Tel Aviv-Manila flights. Israel is gradually reopening its borders to international tourism, starting with vaccinated tour groups from May 23, and ultimately to individual tourist travellers by as early as July 2021, following the country's success in controlling the pandemic.
PAL Chief Strategy and Planning Officer Dexter Lee said, "The Philippines is a strong source of potential travellers to Israel, which welcomes Filipinos without requiring a visa. Our countrymen have been longing for a direct flight to the Holy Land for spiritual pilgrimages or for a Mediterranean getaway when the travel climate allows. We also look forward to inviting Israelis to visit the Philippines, so our direct flights will help us restart tourism here in our country."
For his part, Israel Ministry of Tourism Director General Halevi said, "I am pleased to give this important first step to the tourism industry between Israel and the Philippines. Direct flights between our two capitals will be a game-changer for tourism and business connectivity. This time Israel has unique advantage as a safe and healthy country. We hope to welcome you soon in Israel!"
Sacred to Christians, Jews and Muslims, Israel is an economically vibrant country with a fusion of historic and natural attractions. From the ancient city of Jerusalem to the resorts of the Red Sea, Israel has attracted tourists and pilgrims for thousands of years. Tel Aviv is also a modern city known for its beaches, cafe culture, lively nightlife and its UNESCO World Heritage collection of Bauhaus modernist buildings.
PAL is eyeing twice weekly nonstop flights to Tel Aviv's Ben-Gurion International Airport, using state of the art Airbus A350 aircraft.
Philippine passport holders are entitled to a 90-day visa-free access to Israel. An estimated 28,000 Filipinos currently work in Israel, most of whom are based in the neighbouring areas of Tel Aviv, Jerusalem and Haifa. Once the global travel climate improves and restrictions are eased, the planned PAL service will enable Israeli tourists to fly nonstop to Manila and connect to the flag carrier's domestic route network.
This will be a comeback for PAL, which operated regularly to Tel Aviv from the 1940s to the 1950s.
ITALY REOPENS TO LEISURE TRAVELERS ON DELTA'S COVID-TESTED FLIGHTS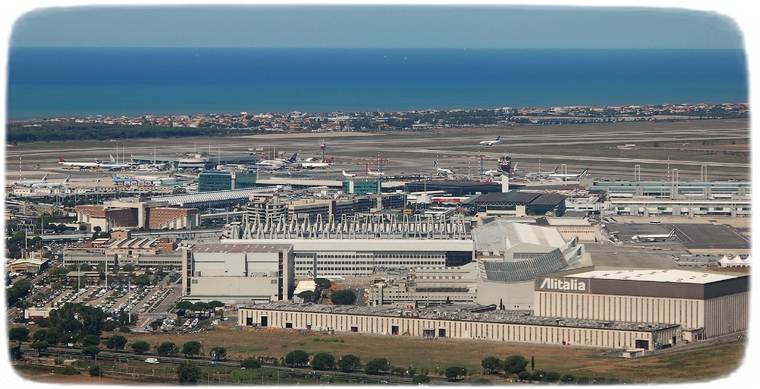 Delta Air Lines' COVID-tested flights between the U.S. and Italy will open to all customers effective May 16, following the Italian government lifting entry restrictions enabling American leisure travellers to visit the country for the first time in more than a year.
"Delta was the first U.S. airline to launch quarantine-free service to Italy, and our COVID-tested flights have proved a viable means to restart international travel safely," said Alain Bellemare, Delta's E.V.P and President - International. "It is encouraging that the Italian government has taken this step forward to reopen the country to leisure travellers from the U.S. on our dedicated protocol flights and further supporting economic recovery from the global pandemic."
Customers currently have several choices of nonstop COVID-tested services to Italy, including:
Five-times-a-week between Atlanta and Rome, increasing to daily May 26, daily service between New York-JFK and Milan and three-times-a-week from JFK to Rome, increasing to daily July 1.
Additionally, Delta will launch three more nonstop routes this summer: New York-JFK to Venice beginning July 2, as well as Atlanta to Venice and Boston to Rome beginning Aug. 5 - making Delta the largest carrier between the U.S. and Italy. All Delta flights to Italy are operated in conjunction with partner Alitalia.
Existing service to Rome and Milan will continue to be operated by the 293-seat Airbus A330-300, while the additional routes will be operated by the 226-seat Boeing 767-300. All aircraft feature lie-flat Delta One seats, Delta Comfort+ and Main Cabin service and are equipped with Wi-Fi and personal seat-back screens with complimentary premium entertainment options.
To fly on Delta's COVID-tested flights from the U.S. to Italy, all customers are required to complete mandatory testing, both before departure and on arrival, regardless of their vaccination status. After receiving a negative test, customers will not need to quarantine in Italy and can resume their travels.
Italy is the fourth European destination Delta will offer to leisure flyers this summer following Iceland and Greece (effective May 28), which customers can reach from multiple gateways across the U.S. Delta is also launching brand-new service to Dubrovnik, Croatia from New York-JFK beginning July 2.
BUDAPEST AIRPORT APRIL BULLETIN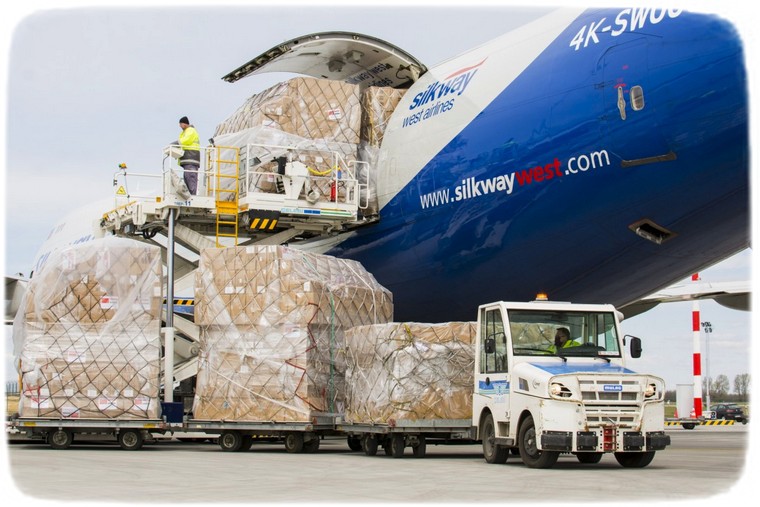 Thanks to the suitably diverse airline and passenger mix, Chris Dinsdale, the new, recently appointed CEO of Budapest Airport Zrt. expects a faster traffic recovery than at other airports in the region. In the interview with airportal.hu, he stated that the construction of the new passenger hall could commence in 2025, and they would like to temporarily reopen Terminal 1 until then, with the addition of a pier. The planned multistorey car park will be constructed in a slightly different location and a complex public transport hub is planned in its place, which will be connected to the future railway station.
Budapest Airport handled 64 861 passengers in April, registering a 95.2% decrease from the same period in 2019, before the spread of the coronavirus. The pandemic produced the biggest drop in passenger traffic in April 2020, when there were less than 10 000 passengers. Compared to this, the number of arriving and departing passengers registered last month shows a more than 550% increase.
Thus, as expected, passenger traffic continues to follow the travel restrictions in force throughout Europe. However, the ever-increasing level of vaccination coverage provides reason for hope; with the relaxing or the abolishment of the restrictions, Budapest Airport expects significant traffic growth but moderate overall traffic when compared to record 2019 levels.
Following the record cargo traffic registered in the first quarter of 2021 and the outstanding March air cargo data, the rate of growth further increased in April. Budapest Airport handled a total of 16 691 tons of cargo in the fourth month of the year, recording a 62% increase from the same period last year and 54.4% from the same month of 2019.
The figures measured from January to April are also noteworthy; 56 220 tons of air cargo went through the airport, 29.6% more than in the first four months of 2020 and 30.2% more than in 2019.
The latest numbers, strong even by regional standards, are expected to persist all year, thanks to the hard work of the BUD cargo team, the cargo community, involved authorities and Hungary's favourable geographical position. In April, Budapest Airport signed a cooperation agreement with the Chinese Henan Airport Group, the operator of Zhengzhou International Airport, and the Chinese-Hungarian business and logistics development company CECZ / Utlink, aimed at establishing the aerial Silk Road between Hungary and China, which is expected to further boost freight traffic. According to forecasts, cargo traffic could reach the milestone of 150 000 tons and Budapest Airport has commenced preparations for the further expansion of the cargo environment at the airport and the BUD Cargo City, in order to provide a world-class location for logistics players and air cargo in the long term.
For months, Budapest Airport has been preparing to serve the increasing passenger traffic. A multitude of developments - worth of 60 billion forints - have been implemented at the airport in the past two years at Budapest Airport; a new passenger pier was handed over, many interior areas were reconstructed and refurbished, expanding capacities and better passenger experience.
Budapest Airport is continuously reviewing the health and safety measures introduced over the past year, and will extend them, if necessary. For example, over the past few days, the operator started to increase the number of Plexiglas separation walls around the check-in desks and border control booths, in the areas most affected by queuing.

PLEASE GO TO
www.youtube.com/channel/UCCuRVZAGodT6sztTeXBGeMw
and subscribe to our YouTube channel