Compiled by Willie Bodenstein





ETHIOPIAN AIRLINES MEDICAL CENTER STARTS VACCINATING EMPLOYEES AGAINST COVID-19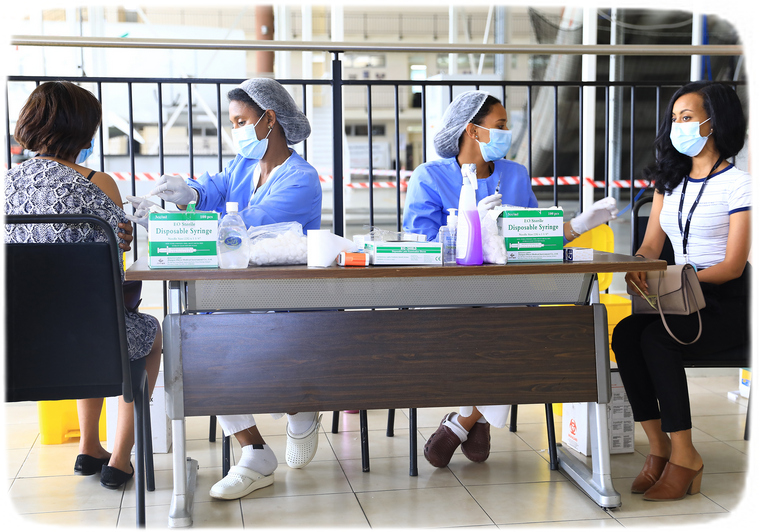 Ethiopian Airlines Group, Africa's leading airline, has started vaccinating its employees against COVID-19 as of 14 May 2021 in its temporarily opened vaccination centre. Ethiopian Medical Centre is equipped with the latest facilities to give the service in its temporary vaccination centre at Ethiopian Aviation Academy. Front line employees with direct contact with customers and partners will get priority. All employees will get the second dose of the vaccine four weeks after they take their first dose.
Ethiopian Airlines Group CEO, Mr. Tewolde GebreMariam, said, "I am happy to announce that we have imported COVID-19 vaccination for our group employees. Safety is always our top priority and vaccination of our employees will enhance the safety of our colleagues and customers onboard and on the ground. Vaccination of employees will increase passengers' confidence to fly with us. We will continue to implement all mandated safety measures and the vaccination will supplement those preventive measures. This is a big milestone in our fight against the pandemic and we hope to welcome our passengers with fully vaccinated employees in flight and on ground."
Ethiopian has been implementing safety measures to protect its customers, staff and partners. It set up its own COVID-19 testing and isolation centre for staff to prevent the spread of the virus and to ensure employees' wellbeing and safety. In addition, Ethiopian has launched a high-end COVID-19 testing lab at its main hub, Addis Ababa Bole International Airport, to revitalize the passengers' business by creating seamless travel experience that includes COVID-19 testing to passengers that are departing or transiting via Addis Ababa.
Ethiopian continues to transport COVID-19 vaccines all over the world and it has transported more than 27 million vaccines to over 24 countries so far.
ACCEPTING VACCINATED PASSENGERS SHOULD BE BEST PRACTICE TO REOPEN BORDERS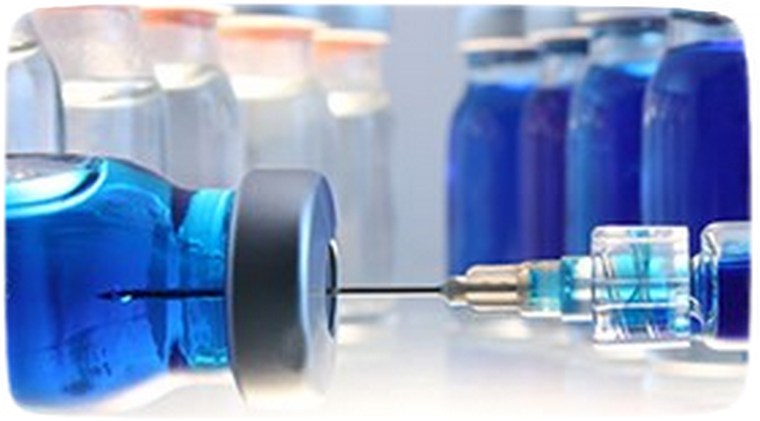 The International Air Transport Association (IATA) applauded the growing number of countries making data and evidence-driven decisions to open their borders to vaccinated travellers. The latest data collected by IATA, including its Timatic service, shows that more than 20 countries have wholly or partially lifted restrictions for vaccinated travellers.
IATA supports unrestricted access to travel for vaccinated travellers. In cases where vaccination is not possible, access to quarantine-free travel should be provided through COVID-19 testing strategies based on widely available, free-of-charge tests.
Germany is among the latest countries to make quarantine alleviations for vaccinated travellers. Vaccinated travellers are no longer subject to quarantine measures (except from certain high-risk countries). Germany has also removed quarantine requirements for travellers with a negative COVID-19 test result (except from certain high-risk countries).
The German government decision followed a review of scientific advice from the world-renowned Robert Koch Institute (RKI), which concluded that vaccinated travellers are no longer significant in the spread of the disease and do not pose a major risk to the German population. Specifically, it stated that vaccination reduces risk of COVID-19 transmission to levels below the risk from a false negative rapid antigen test.
The implementation of this policy aligns Germany with recommendations from both the European Commission and the European Parliament, based on similar scientific advice from the European Centre for Disease Control and Prevention (ECDC). In its interim guidance on the benefits of full vaccinations, the ECDC said that "based on the limited evidence available, the likelihood of an infected vaccinated person transmitting the disease is currently assessed to be very low to low."
Similar conclusions are being reached on the other side of the Atlantic. In the US, the Centres for Disease Control and Prevention (US CDC) has noted that "with a 90% effective vaccine, pre-travel testing, post-travel testing, and 7-day self-quarantine provide minimal additional benefit."
A safe opening of borders to international travel is the goal. And scientific evidence and data such as that presented by RKI, ECDC and USC CDC should be the basis for the decision-making needed to achieve that. There is increasing scientific evidence that vaccination is not only protecting people but also dramatically reducing the risk of COVID-19 transmission. This is bringing us closer to a world where vaccination and testing enables the freedom to travel without quarantine. Germany and at least 20 other countries have already taken an important step forward in re-opening their borders to vaccinated travellers. These are the best practice examples for others to quickly follow," said Willie Walsh, IATA's Director General.
According to the US CDC, alleviations from COVID-19 restrictions are a powerful motivator for vaccination, particularly in communities where vaccine hesitancy is prevalent. This is an additional and important benefit of restriction-free travel for those vaccinated. IATA polling indicates that 81% of international travellers are willing to get vaccinated in order to be able to travel. Moreover, 74% of people in the same poll agreed that those vaccinated should be able to travel by air without restrictions.
The decisions of increasing numbers of countries to accept vaccinated travellers without quarantine measures adds pressure for a digital solution to manage vaccine certificates and COVID-19 test results. Paper-based processes could lead to extremely long processing times at check-in and border control. They also open the door to fraud. Digital vaccine/test certificates, coupled with passenger apps such as the IATA Travel Pass, will be needed to manage travel health credentials efficiently and securely in the restart.
ICAO SECRETARY GENERAL DISCUSSES PROSPECTS FOR CIVIL AVIATION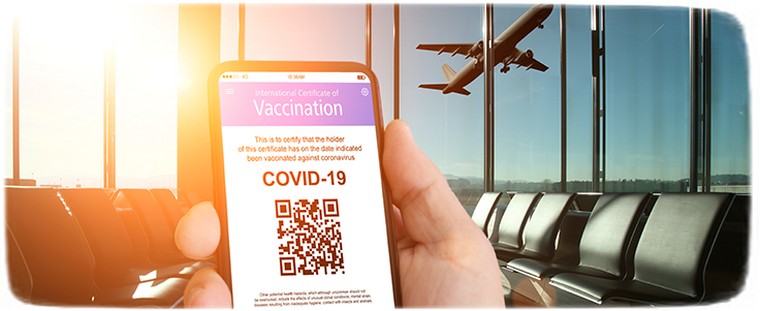 During a recent high-level discussion on current prospects for civil aviation, hosted by the Montreal Council for International Relations (CORIM) and with the participation of the Chairman and Chief Executive Officer of Aéroports de Montréal, Mr. Philippe Rainville, ICAO Secretary General Dr. Fang Liu outlined COVID-19's devastating impacts on the air transport sector globally and the challenges still being dealt with country-to-country, while also expressing her excitement about the future of aviation in terms of recovered passenger demand, today's incredibly dynamic period of technological innovation, and improved environmental sustainability.
Participants also noted the current status of the cooperative development of an internationally viable COVID-19 vaccination certificates by the World Health Organization (WHO), work which ICAO is making important contributions to in light of its experience and expertise in ePassport travel documents.
"ICAO has developed a Visible Digital Seal (VDS), a key technology based on ePassport specifications that provide a secure and convenient feature that could be added to a non-electronic document, such as a "public health proof", " she noted, "one which is both secure and specifically designed to support global interoperability for reading and verification on an international basis".
The VDS technical specifications were published last week and by the end of June, it is expected that both national and regional vaccination certificate trials will be making use of them.
Responding to concerns Mr. Rainville raised over the very rigid restrictions on international travel, Dr. Liu emphasized that the rigidity of those measures continues to differ today because individual countries are still experiencing such varying COVID severity levels.
"What countries have therefore adopted through ICAO is a set of recommendations and guidelines to help them align their responses in aviation to the highest possible degree while taking into account the differences in their health situations," she clarified. "They are also encouraged to take further steps toward establishing more normalized public health travel corridors between countries with similar levels of pandemic response in place."
The Liu-Rainville one-on-one discussion then turned to the topic of innovation and the role that new technologies would play in air transport's 'new normal' post-pandemic.
Dr. Liu noted that Unmanned Aerial Systems and Urban Air Mobility are key near-term priorities in terms of integrating these new aircraft and operations into traditional airspace and that she was also excited by the number of new innovations which are directly targeting a significant reduction or elimination of aviation emissions.
Innovations in the passenger experience were also discussed, into how health screening would likely become as commonplace as security screening is today and on how digitization would deliver a more health-focused and contactless travel experience for future passengers.
With the end of Dr. Liu's second term as ICAO Secretary General approaching at the end of July, the high-level discussion concluded with the two participants appreciating their respective contributions to global and local air transport and socio-economic growth and with Dr. Liu summarizing some of the high points of her tenure as ICAO Secretary General.
Both participants also answered public questions after the event and subsequently met with media to go over some discussion topics in more detail.
BRITISH AIRWAYS INTRODUCES POWER NAP PODS IN ITS 'FORTY WINKS' LOUNGE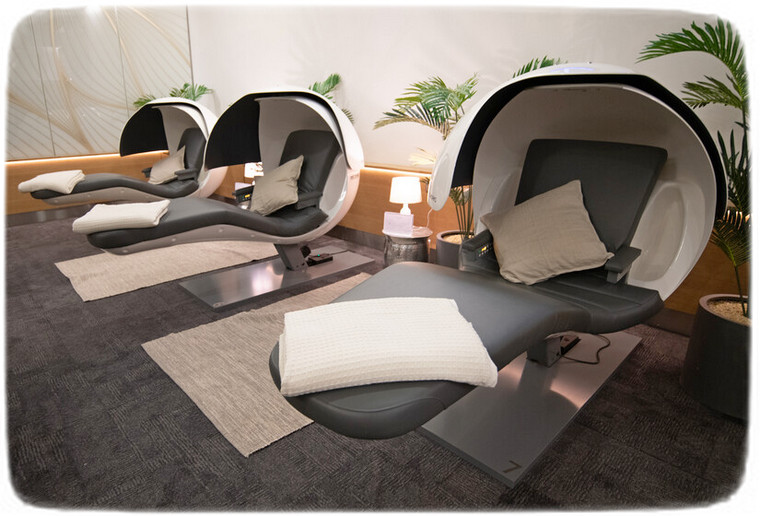 British Airways has this week unveiled its latest lounge enhancement, the new 'Forty Winks' nap lounge, featuring power nap sleep pods.
The new pods are currently available in British Airways' First Lounge at London Heathrow. The airline will then be adding these sleep pods to its Concorde Room at London Heathrow Terminal 5 and New York's JFK Terminal 7 when global travel restrictions ease and those lounges open.
Introduced in partnership with Restworks, the 'Forty Winks' lounge allows customers in need of some pre-flight shuteye the chance to power nap in a dedicated EnergyPod.
The EnergyPod is the world's first chair designed exclusively for power napping. With its unique combination of gravity neutral positioning and privacy visor, the EnergyPod is the premiere nap pod for short rest in the workplace. By providing nap pods for rest in its First and Concorde lounges, British Airways is supporting customer wellbeing and helping beat jetlag while on the move.
The Heathrow First Class 'Forty Winks' lounge is complimentary and operates on a self-service basis so customers do not need to pre-book. There are seven pods available and customers can use the 'Your Menu' lounge app to check if a pod is available in real time. This information will also be available on a screen outside the Forty Winks entrance. As part of the airline's ongoing commitment to keep customers and colleagues safe, Dettol hand sanitiser stations will be positioned in the nap lounges and Dettol antibacterial wipes will be used to keep the pod surfaces clean after each use.
Customers can set the timer on the EnergyPod to the desired duration or use the one-touch start button for a perfect pre-programmed 20-minute nap. The EnergyPod reclines to elevate the feet and promote relaxation. The adjustable privacy visor can be swivelled into place to block out distractions. Complimentary audio content for use while in the lounge and traveling can be downloaded via the Restworks Mobile app.
When open, Concorde Room customers will be able book an EnergyPod via dedicated hosts, request a time they would like to be woken and choose a hot beverage to enjoy after their rest. Water and hot towels will be provided to add to the refreshing awakening experience.
Tom Stevens, British Airways' Director of Brand and Customer Experience, said: "We can't wait to welcome our customers back after a very difficult year, and we're always looking for new ideas to support our customers' health and wellbeing pre-flight.
"In late 2019 we carried out a survey of over 100,000 lounge guests asking what they would like to see featured in our lounges. Sleep pods were right at the top of their list. Our 'Forty Winks' nap lounges will offer a dedicated rejuvenation space for customers as they return to the skies, all self-serviced via the 'Your Menu' lounge app. Beating jetlag and catching a snooze on the go has never been easier!"
Christopher Lindholst, Restworks' Global Managing Director, said: "Being able to rest while travelling is an important way to stay healthy and energised, and what better way to use your dwell time than to catch up on some sleep. We are excited British Airways is making this important investment in customer wellbeing."
Currently the First lounge is open to all lounge-eligible customers, giving those who are travelling in Club World a chance to try the innovative new sleep pods.
EMIRATES WINS RECORD 8TH CONSECUTIVE BEST AIRLINE WORLDWIDE AWARD, RACKING UP THREE HONOURS AT THE BUSINESS TRAVELLER MIDDLE EAST AWARDS 2021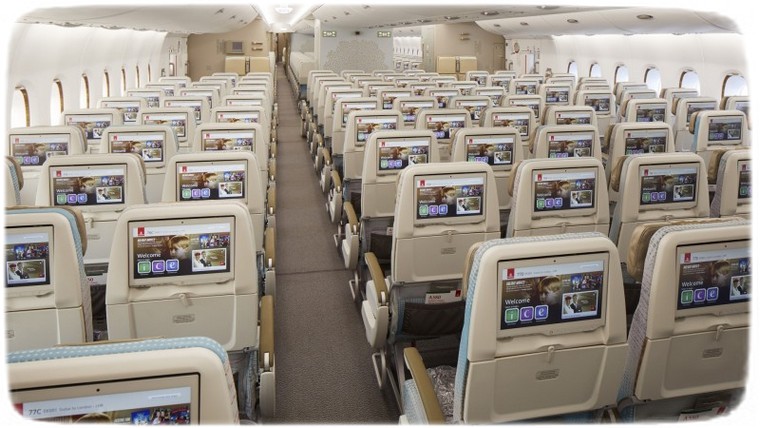 Emirates has been voted 'Best Airline Worldwide' for the eighth consecutive time by the Business Traveller Middle East Awards 2021. The airline also took home accolades for 'Airline with the Best First Class', and 'Airline with Best Economy Class'.
The wins demonstrate Emirates' strategic approach to continuously improving the onboard and on ground experience, offering a safe customer journey across all touchpoints, leaving no detail behind, while ensuring it meets evolving customer expectations during the most challenging period the air travel industry has experienced.
To maintain its industry leadership, the airline has also doubled down on its digital approach to modernise the air travel experience by fully launching and scaling up its biometric path and touchless check-in, providing further assurance and meeting the evolving expectations of customers for a safer, contactless travel experience. Today, from check-in to gate, customers have the choice to experience the future of travel at over 33 Emirates biometric checkpoints and close to 50 touchless kiosks across Dubai International Airport.
Emirates continues to work hard to make travel easier and minimise restrictions by closely collaborating with industry bodies and government authorities to standardise Covid-19 related medical documentation like vaccine records and PCR test results. Emirates began trialling the IATA Travel Pass in April and will be fully rolling it out to all flights by the end of May. Emirates has also tied up with the Dubai Health Authority for digital verification of Covid-19 related medical records, further supporting a seamless, paperless experience for customers at check-in.
When to comes to protecting customer travel plans, the airline has also expanded initiatives to offer greater assurance and flexibility for a stress-free experience. Customers now have more protection when they plan and rebook their trips with a seamless rebooking experience should their circumstances change for up to 36 months. On the Skywards front, Emirates has extended its members' tier status until 2022 and continues to roll out more ways to earn miles, including online and retail shopping, as well as co-branded credit cards and other brand tie-ups.
The airline was a first mover in the industry when it introduced free Covid-19 cover to help customers travel with more confidence. The initiative generated positive feedback from customers and the wider industry, with many airlines following suit. Emirates expanded this to offer the airline's industry first, multi-risk travel insurance and COVID-19 cover. This generous cover is offered by Emirates on all tickets at no cost to customers. In addition to COVID-19 medical cover, the cover also accounts for personal accidents during travel, winter sports cover, loss of personal belongings, trip disruptions due to unexpected air space closure, travel recommendations or advisories and other circumstances.
When customers are ready to get back into the skies, an elevated onboard experience awaits them across every cabin class. True to its 'Fly Better' promise, Emirates continued to invest in the onboard experience in spite of pandemic challenges. The Emirates' First Class experience leads the industry as one of the most luxurious in the skies. In addition to the much talked about Boeing 777-300ER Gamechanger fully enclosed suites, the latest A380 private suites have been recently refreshed with additional enhancements including wider and taller doors for even more privacy and comfort. Customers travelling on the airline's flagship A380 can also look forward to the in-flight Shower Spa, the Onboard Lounge and many other touches that take flying to a whole new level.
As customers return to travel, Emirates is bringing them a generous and comfortable experience in Economy Class. On its latest A380, Emirates has replaced its Economy seats onboard with more ergonomically designed seats that come with full leather headrests and flexible side panels which can be adjusted vertically for optimum support, a step up from the version currently installed on Emirates' Boeing 777 Gamechanger aircraft. Each seat features an elegant wood grain finish on tray tables, as well as a 13.3" personal screen to enjoy Emirates' award-winning ice offering more than 4,500 channels on demand.
The Business Traveller Middle East awards are dedicated to business travel, covering all aspects of the industry from airlines, airports, hotels and loyalty programmes. The awards were presented virtually and attended by hundreds of industry professionals from across the region. Shortlisted companies are judged by a panel of travel experts, alongside the magazine's editorial team, in addition to feedback from readers.

SMBC AVIATION CAPITAL ORDERS 14 BOEING 737 MAX JETS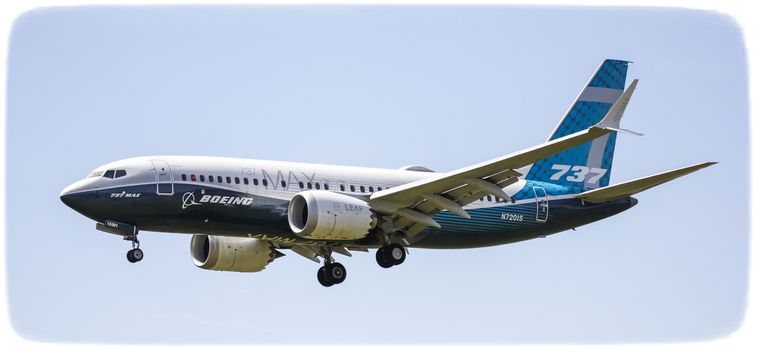 Boeing [NYSE: BA] and SMBC Aviation Capital today announced the lessor is positioning its portfolio for air traffic recovery by ordering 14 additional 737-8 jets, growing its 737 MAX portfolio. The new order comes as airlines prepare for a robust return to air travel and modernize their narrow body fleets to reduce fuel use and carbon emissions.
"We are pleased to have concluded an agreement with Boeing for the purchase of 14 low-cost carrier configured 737 MAX aircraft, which is an aircraft we are seeing increased customer demand for following its successful return to service," said Peter Barrett, CEO of SMBC Aviation Capital.
The new purchase builds SMBC Aviation Capital's 737 MAX portfolio to 121 jets, expanding their investment in Boeing's single-aisle family. SMBC Aviation Capital also continues to incorporate new 737 MAX airplanes into the global fleet. In the first quarter of 2021, the lessor delivered 13 737-8s to customers, including 11 planes to Southwest Airlines in the U.S. and two planes to TUI in Europe.
"SMBC has been actively managing its portfolio in a very dynamic market. With this new order for the fuel-efficient 737-8, the lessor is well positioned to help its customers capture domestic travel demand in several countries and regions," said Ihssane Mounir, Boeing senior vice president of Commercial Sales and Marketing. "We are honoured by SMBC's trust in the 737 family and we look forward to partnering with them to support airlines for the market recovery ahead."
The SMBC Aviation Capital purchase follows recent orders and commitments from Alaska Airlines, Southwest Airlines and United Airlines. The total number of gross orders and commitments for the 737 MAX this year now exceeds 250 airplanes.
A member of the 737 MAX family, the 737-8 is designed to offer more fuel efficiency, reliability and flexibility in the single-aisle market. The 737-8 can fly 3,550 nautical miles - about 600 miles farther than its predecessor - allowing airlines to offer new and more direct routes for passengers. Compared to the airplanes it replaces, the 737-8 also delivers superior efficiency, reducing fuel use and CO2 emissions by 16% and also reducing operating costs.
As a leading global aerospace company, Boeing develops, manufactures and services commercial airplanes, defence products and space systems for customers in more than 150 countries. As a top U.S. exporter, the company leverages the talents of a global supplier base to advance economic opportunity, sustainability and community impact.
KLM IS READY FOR THE SUMMER WITH FOUR NEW EUROPEAN DESTINATIONS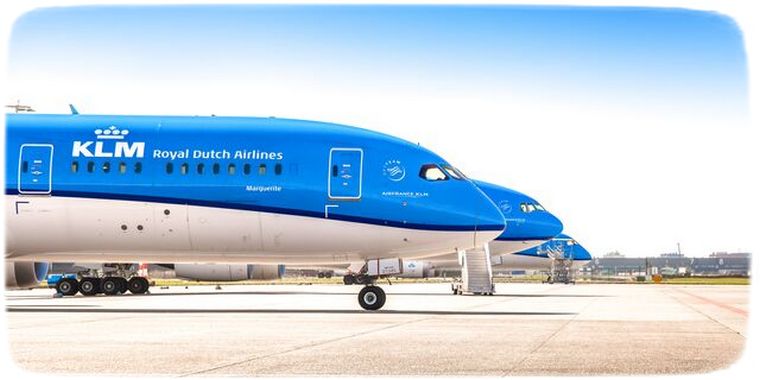 Europe is gradually opening up again and the Netherlands is preparing for more travel opportunities. KLM is ready to carry its customers again, both at home and abroad, in a responsible and safe manner. Towards the summer, KLM's European network of destinations will be built back up. As soon as it is possible, KLM will increase the frequency of flights to popular destinations, with higher capacities. New this summer are Belgrade, Verona, Palma de Mallorca and Dubrovnik.
KLM will fly where it can, provided that variable costs are covered. With this strategy, KLM has been able to completely rebuild its network and offer customers the greatest possible choice of destinations. This applies to both business travellers as well as holiday-goers. In the summer of 2019, KLM flew to 92 destinations, but this summer KLM will be offering 96 destinations.
KLM will add flights or deploy larger aircraft to popular destinations like Porto and Ibiza in the months of July and August. Compared to previous years, KLM will deploy relatively more capacity to southern European destinations in Portugal, Spain, Italy, Croatia and Greece. The expected capacity on the European flights will be 50% to 75%. However, this could still change. Colour codes that apply to the destinations could change, as could the frequency of flights.
This year, KLM has set the highest possible standard to ensure optimal health and hygiene for passengers, before, during and after their journey. For those efforts, KLM recently received the Diamond APEX certification, which means that KLM is one of the leading airlines in the field of hygiene and health safety. Moreover, KLM offers maximum flexibility when booking, changing or cancelling your trip. KLM will of course follow all travel restrictions set by the government.
ETIHAD AIRWAYS AND SAUDIA SOLIDIFY RELATIONSHIP WITH RECIPROCAL EARN AND BURN PARTNERSHIP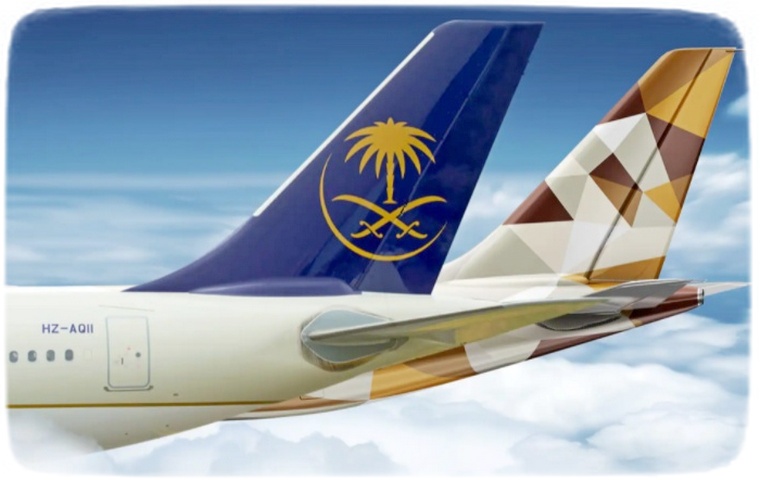 Etihad Airways, the national airline of the United Arab Emirates and the Kingdom of Saudi Arabia's national flag carrier, SAUDIA, announced a new reciprocal loyalty agreement, expanding on the existing codeshare deal between the two airlines.
Members of the Etihad Guest and ALFURSAN programmes can now earn and redeem miles on flights across both carriers' networks. Loyalty programme members from both airlines will also be able to earn Tier Miles and Tier Segments, helping them progress to the next tier level faster. In addition, members will be able to earn miles on Etihad and SAUDIA codeshare flights.
Terry Daly, Executive Director Guest Experience, Brand & Marketing, Etihad Airways, said: "As the aviation industry begins to restart and guests return to the skies, this partnership strengthens the airlines' commitment to growing inbound business and tourism in their respective markets. It complements Etihad's existing codeshare agreement with SAUDIA and opens more destinations for Etihad Guest members to earn and spend their miles through travel."
Khalid Al-Bassam, Chief Commercial Officer, SAUDIA, commented: "We are pleased to strengthen our partnership with Etihad through this latest agreement, which further builds on our shared history of successful collaboration. By offering our guests more opportunities to earn miles we are bringing greater value, flexibility and convenience to their travel experience, which will help fuel growth in demand and contribute to our goal of enhancing the Kingdom's aviation and tourism sectors."
The partners are also re-launching their codeshare cooperation beyond each other's hubs. Under this extensive commercial partnership, which has seen more than 110,000 passenger journeys facilitated over the past two years, SAUDIA has added its 'SV' code to 15 destinations on the Etihad network in Saudi Arabia, Asia, the US and Europe. In addition, Etihad has added its 'EY' code to SAUDIA destinations in the Kingdom and Pakistan. This facilitates growth and recovery for both airlines, provides greater choice, convenience and flexibility for guests and freight customers while it further strengthens the ties between the two nations.
In other areas of cooperation, Etihad Airways Engineering has been collaborating with SAUDIA since 2016 at its MRO (Maintenance, Repair and Operations) facility in Abu Dhabi.
Etihad has been operating to Saudi Arabia since 2004, and prior to Covid pandemic, were operating up to 77 weekly flights between Abu Dhabi and Riyadh, Dammam, Jeddah and Medina.
The airline is presently operating direct flights to Riyadh, Dammam and Jeddah and guests transiting through Abu Dhabi from the Kingdom have access to Etihad's USA pre-clearance, the only United States Customs and Border Protection facility in the Middle East. This allows passengers bound for the United States to process all immigration, customs and agriculture inspections in Abu Dhabi before they board their flight to Chicago, New York or Washington D.C.
Etihad remains committed to the Saudi Arabian market and looks forward to increasing service levels as and when current border and travel restrictions are eased.

SMBC AVIATION CAPITAL DELIVERS AIRBUS A321NEO TO CEBU



The Philippines' leading carrier, Cebu Pacific (PSE: CEB), received its ninth brand-new Airbus A321neo (New Engine Option) aircraft on May 19, signifying its continuous efforts to integrate eco-friendly initiatives in its operations.
CEB proudly operates one of the youngest fleets in the world, with an average age of 5.75 years.
The Airbus 321neo is known to deliver 20% fuel cost savings, which would translate to even lower fares for everyone.
The transition to an all-NEO fleet is part of CEB's commitment to reduce its carbon emissions and contribute to the airline's sustainability goals. The A321neo is more fuel-efficient with nearly 50% reduction in noise footprint compared to previous generation aircraft.
"We are happy to continue moving forward with our long-term fleet plan in line with our commitment to keep providing safe and affordable travel for everyone. Now more than ever, ensuring our operations are as efficient and sustainable as possible is of top priority and we are glad to have started with this journey even before the pandemic," said Alex Reyes, Chief Strategy Officer at Cebu Pacific.
CEB's newest aircraft is set to enter into service within this month to fly to various Philippine destinations across CEB's widest domestic network with 44 routes.
To date, the Cebu Pacific 75-strong fleet is comprised of nine (9) A321neo, 25 Airbus A320, seven (7) Airbus A321ceo, five (5) Airbus A320neo, seven (7) Airbus A330, six (6) ATR 72-500 and 13 ATR 72-600 aircraft. Its fleet also has two (2) ATR freighters on top of one (1) A330 freighter.
AMERICAN AIRLINES IS READY TO CONNECT LEISURE TRAVELERS WITH SPAIN ON JUNE 7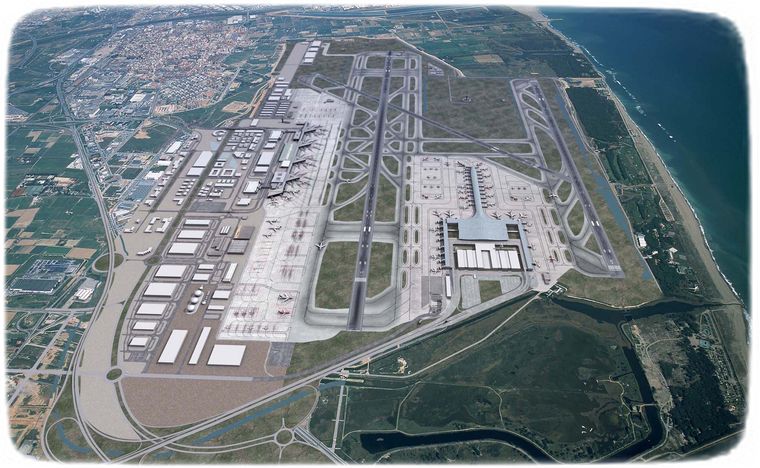 Customers planning their summer getaways now have an additional European option to consider. The Spanish government announced it would welcome fully vaccinated visitors beginning June 7. When leisure travel is permitted, American Airlines will be ready to connect leisure customers in the United States with Spain. The carrier already operates daily flights to Barcelona (BCN) and Madrid (MAD) and will add two additional flights to MAD this summer, home to American's Atlantic Joint Business partner, Iberia.
"American is eager to once again connect leisure customers with Spain," said Brian Znotins, American's Vice President of Network Planning. "Whether they want to stroll through the Plaza del Sol and take in the excitement of the Spanish capital or relax on a sunny Barcelona beach, American is ready to take them on their journeys."
American currently operates daily flights to BCN from Miami (MIA) and to MAD from Dallas-Fort Worth (DFW). Beginning June 17, customers will have two additional options to the sun and fun of Spain when daily Boeing 777-200 service to MAD begins from MIA and New York (JFK). Tickets can be purchased on aa.com.
FINAVIA OPENS HELSINKI AIRPORT'S RUNWAY 1 (04R/22L) AFTER THE SIX-MONTH CLOSURE - TAKEOFF AND LANDING ROUTES RETURN TO NORMAL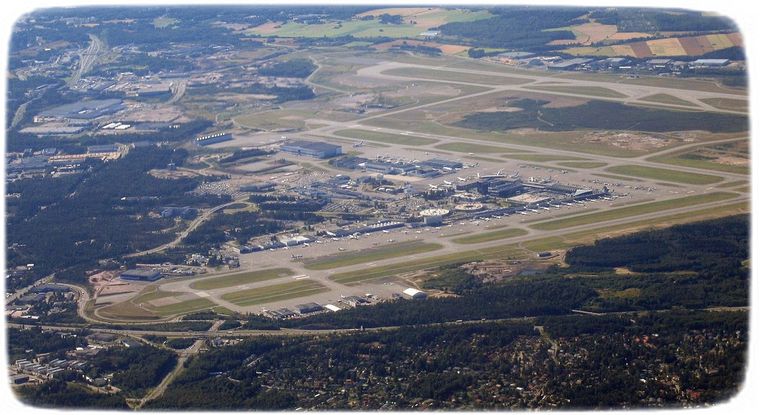 Helsinki Airport's runway 1 re-opened for traffic on 30 April 2021. At the same time, the airport will move from exceptional noise control procedures back to normal noise control.
"Although the number of flights is still considerably lower than in 2019, we are again able to have all three runways of the airport open. It is a sign that the summer is coming and a proof of our belief in a slight increase in air traffic by the early autumn," says Jani Elasmaa, Vice President in charge of Helsinki Airport's runway and apron operations at Finavia.
Strict travel restrictions have kept the number of flights low since last spring. According to Elasmaa, there have been only approximately 25 per cent of the normal number of flights. Consequently, it made no sense to maintain full runway capacity during the winter maintenance period.
Runway 1 has been temporarily closed since 1 November 2020 as a result of the decrease in the number of flights due to the COVID-19 pandemic. In the winter, there were 100-150 take-offs and landings per day, whereas the normal number is more than 500 operations per day.
The change caused by travel restrictions could also be seen in aircraft types: during the COVID-19 pandemic, airlines used smaller, lower-noise ATR and Embraer planes.
Take-off and landing routes will return to normal in the spring. When all three runways are again in use starting from 30 April, the principles governing the use of runways and noise control will also return to normal. As a rule, the following take-off and landing routes will be used as of 30 April: The primary landing runway will be runway 2 (15) from the northwest, i.e. from the direction of Nurmijärvi. Runway 1 (22L) from the northeast, i.e. the direction of Kerava, can also be used for landing. The third option is runway 3 (04L) from the southwest, i.e. the direction of Espoo and the fourth is runway 1 (04R) from the southwest.
In take-offs, the corresponding order is runway 3 (22R) towards the southwest, i.e. the direction of Espoo, runway 1 (22L) towards the southwest and runway 1 (04R) towards the northeast, i.e. the direction of Kerava. There are several different runway combinations.
LUFTHANSA EXECUTIVE BOARD MEMBER HARRY HOHMEISTER: "WE NEED A CLEAR PERSPECTIVE FOR USA TRAVEL NOW"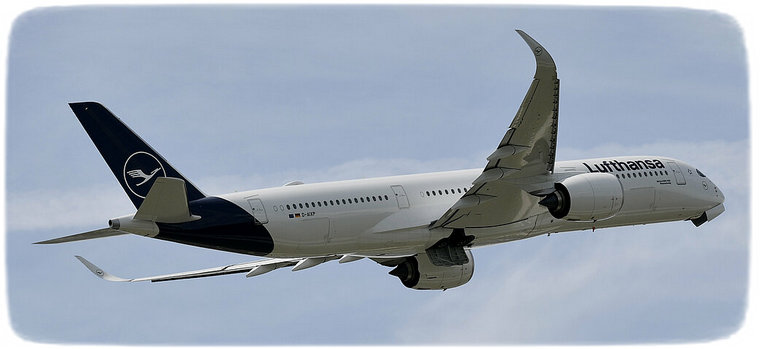 In many parts of the world, more and more people are being vaccinated. The number of infections is falling as travel restrictions are being lifted in many countries.
German entry rules were also adjusted just a few days ago. For example, quarantine rules no longer apply to people who can present a negative Corona test when returning from a risk area. Now accepted are PCR tests valid for 72 hours and antigen tests valid for 48 hours.
As a result, demand for Lufthansa Group airline tickets is increasing significantly.
For example, in the past two weeks, there has been much more demand for summer flights to the USA than in previous months. Connections to New York, Miami and Los Angeles have had booking increases of up to 300 percent. Therefore, the airlines of the Lufthansa Group are further increasing the number of flights to and from the USA as of June and are once again flying to attractive destinations such as Orlando and Atlanta.
Harry Hohmeister, member of the Executive Board of Deutsche Lufthansa AG said: "People are craving for vacation and cultural exchange as well as reuniting with their families, friends and business partners - and in this context, especially for flights between Germany and the USA. Because of the great significance of transatlantic air travel for the global economy, we now need a clear perspective on how travel between the USA and Europe can return on a larger scale. Lower number of infections and a rising rate of vaccinations allow for a cautious increase in transatlantic air travel. Since certain European countries have already made corresponding announcements, Germany also needs a plan for opening up transatlantic air travel.
Popular are also classic European holiday destinations such as Greece, Italy, Spain and Portugal. For these Mediterranean countries, Lufthansa and Eurowings have already received three times the number of bookings in the past seven days compared to earlier weeks. On some routes to Spain, such as Palma de Mallorca, Ibiza or Barcelona, bookings were even higher than in 2019. Flights to the Balearic Islands and the Greek islands are particularly in demand. Eurowings has therefore added more than 500 additional flights to Palma de Mallorca, Ibiza or Greece.
Lufthansa will also expand its flight schedule on short notice if demand continues to increase. With more than 100 vacation destinations, Lufthansa and Eurowings are offering more vacation destinations this summer than ever before. Furthermore, Lufthansa for the first time is flying non-stop from Germany to twelve dream destinations in Greece, including the country's beautiful islands.
Flights to leading leisure long-haul destinations such as Male (Maldives), Cancún (Mexico) and Punta Cana (Dominican Republic) have already been showing a strong increase in demand for weeks.
PLEASE GO TO
www.youtube.com/channel/UCCuRVZAGodT6sztTeXBGeMw
and subscribe to our YouTube channel