Compiled by Willie Bodenstein





HOW THE FLIGHT OF ANGELS INSPIRED A FLYING BOAT STOP



Victoria Falls viewed from the air is so impressive that 68 years ago, British Airways' forerunner, BOAC, added a stop to its UK/ Johannesburg service, just so its customers could see the spectacle.
Now, British Airways (operated by Comair) is again flying to Mosi-oa-Tunya (The Smoke that Thunders) one of the seven natural wonders of the world and which is living up to its moniker after higher-than-normal rainfall in the Zambezi River catchment area.
The airline stopped flying to Victoria Falls on 26 March 2020 as a result of the Covid-19 lockdown. Now that it is ramping up its flight schedule again and this safari/ adventure- tourism bucket-list must be one of the first regional destinations to which it is operating.
This was informed by the fact that Victoria Falls has always been a popular leisure destination. It has plenty to offer from adrenaline-fuelled activities such as white-water rafting and bungee jumping to family safaris and tranquil river cruises, says Desmond O'Connor, Comair's executive for revenue.
"As well as this broad appeal, there's been a well-documented vaccination programme, as Zimbabwe works to get its tourism sector back on its feet. This, combined, with what we hope is some pent-up demand after so many people had to cancel holiday plans, made it an obvious choice of leisure destinations to include in the ramp-up."
It's the same appeal that enabled the BOAC planners to sell the idea to their bosses nearly seventy years earlier and the airline launched the new service on 4 May 1948, using Solent flying boats. These departed Southampton and - via five stops, including the one at the Falls - landed on the Vaal Dam four-and-a-half days later.
It wasn't the quickest way to travel between Johannesburg and the UK - a Skymaster could do the trip in about 30 hours - but BOAC reckoned a scenic night stop at the Falls would convince leisure travellers that the extra time the flying boats needed to cover the 5 600 nautical miles was worth it.
The Vaal Dam was chosen as a flying-boat station because, according to a BOAC newsletter from the time: "With a useable area of approximately 90 square miles, and alighting areas varying from 11,000 to 20,000 feet in length, Vaaldam (sic) now makes the ideal flying-boat station. It is almost unheard of for flying conditions to be suspended owing to severe weather."
Originally BOAC hoped to grow the flying boat service to three a week, but rapid improvements in post-war aircraft design meant that pressurised Hermes aircraft replaced the Solents. The Hermes could do the London/ Johannesburg journey in a day-and-a-half. The last BOAC flying boat service to Johannesburg ended in November 1950.
British Airways operated by Comair restarted flights to Victoria Falls on 13 May, with two flights a week on Thursday and Sunday. From 1 June it will re-introduce daily flights.
The view remains just as appealing. First officer, Warren Riley rates the flight as one of his favourites: "coming in to land you fly over the Victoria Falls and the view is incredible."
Today, 71 years after the last Solent flying boat departed, there's still plenty of demand for the 'flight of angels', with various charter companies offering flights over the Falls.

RWANDAIR IS THE FIRST AFRICAN AIRLINE TO ACHIEVE DIAMOND STATUS IN THE APEX HEALTH SAFETY AUDIT POWERED BY SIMPLIFLYING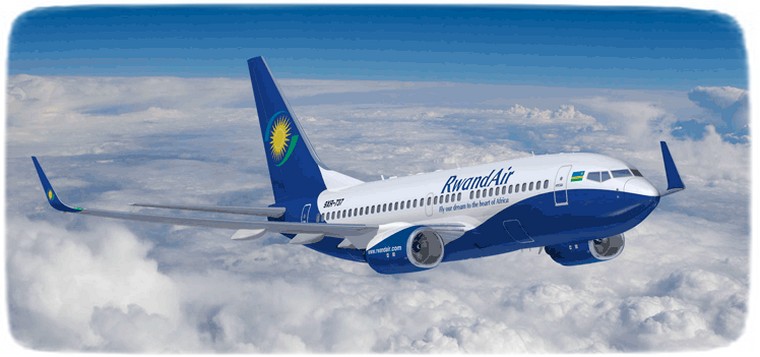 RwandAir has become the first African airline to be awarded the top Diamond status rating for COVID-19 prevention measures - the highest attainable level. The award comes from APEX Health Safety, powered by SimpliFlying, for the airline's sustained work to ensure the highest standards of cleanliness and sanitisation for its customers and crew. The Diamond rating positions RwandAir as the safest airline in Africa and comes after RwandAir was recently announced as the first African airline to vaccinate all staff.
APEX Health Safety, powered by SimpliFlying, sets the industry benchmark for customer-centric COVID-19 certification. It provides a scientifically-based validation system to encourage airlines to reach the highest possible standards for health and hygiene and help restore customer confidence to fly, following the devastating impact of travel restrictions on aviation.
Each participating airline has to complete a 58-point checklist, which covers submission, verification, validation and a quarterly review certification process.
Yvonne Manzi Makolo, CEO of RwandAir, said: "The health and safety of our customers and staff is the top priority for RwandAir, so we are delighted to be awarded Diamond status from APEX Health Safety, powered by SimpliFlying, for our COVID-19 prevention measures.
"Reaching the highest attainable level for hygiene standards is a powerful clean bill of health for the airline and validation for all the hard work we have put in to ensure the safest possible traveller experience for our customers and staff.
"We know that restoring customer confidence to fly is critical to resume safe international travel, which is why we have undertaken a 360-degree approach to ensuring that every aspect of our operations meet the highest standards.
"From the deep cleaning and disinfection of aircraft, to automatic hand sanitiser dispensers available throughout Kigali International Airport, our hub, we have looked at every aspect of the customer journey to ensure we keep COVID-19 at bay and protect those who fly with us.
"Passengers are required to wear face masks throughout the flight, while our aircraft are equipped with HEPA filters to remove 99.9% of germs.
"With all of these protective measures in place, we are confident that customers will begin to fly once again and travel safely both within Africa and internationally with RwandAir. As Rwanda's doors are now open for tourism, we look forward to welcoming passengers from around the world to experience the country's natural wonders, while staying safe and healthy.
The award from APEX Health Safety, powered by SimpliFlying, gives airlines a proactive role in helping resume international travel, creates a common standard for airlines for the health and safety of passengers and highlights successful aviation industry practices.
IATA-From Data to Travel Freedom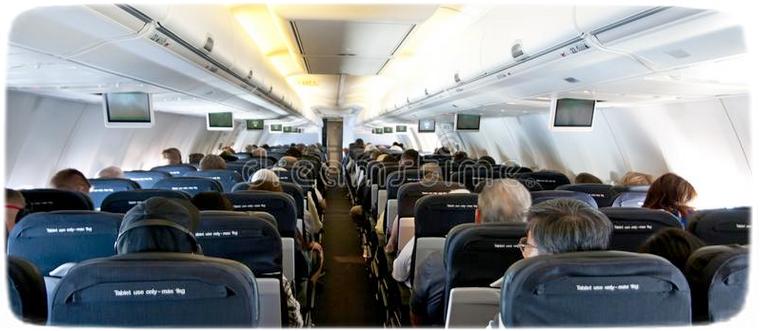 The International Air Transport Association (IATA) urged governments to make data-driven decisions to manage the risks of COVID-19 when reopening borders to international travel. Strategies without quarantine measures can enable international travel to restart with a low risk of introduction of COVID-19 to the travel destination.
"Data can and should drive policies on restarting global travel that manage COVID-19 risks to protect populations, revive livelihoods and boost economies. We call on the G7 governments meeting later this month to agree on the use of data to safely plan and coordinate the return of the freedom to travel which is so important to people, livelihoods and businesses," said Willie Walsh, IATA's Director General.
Evidence continues to show that vaccination protects travellers from serious illness and death, and carries a low risk of introducing the virus into destination countries. The Robert Koch Institute (RKI) concluded that vaccinated travellers are no longer significant in the spread of the disease and do not pose a major risk to the German population. The European Centre for Disease Control and Prevention (ECDC) issued interim guidance on the benefits of full vaccination stating that "the likelihood of an infected vaccinated person transmitting the disease is currently assessed to be very low to low."
A challenge is the potential of barriers to travel for unvaccinated people which would create an unacceptable exclusion. Data from the UK NHS regarding international travellers arriving in the UK (with no reference to vaccination status) shows that the vast majority of travellers pose no risk for the introduction of COVID-19 cases after arrival.
Between 25 February and 5 May 2021, 365,895 tests were conducted on arriving passengers to the UK. These were PCR negative before travel. Only 2.2% tested positive for COVID-19 infection during universal quarantine measures after their arrival. Of these, over half were from "red list" countries, which were considered very high risk. Removing them from the statistics would result in test positivity of 1.46%.
"Many governments continue to require universal quarantine-either hotel-managed or self-managed. This impedes the freedom of movement, discourages international travel and destroys employment in the travel and tourism sector. Data from the UK tells us that we can and must do better. Almost 98% of those detained because of universal quarantine measures tested negative for the virus. We now have more than a year of global data that can help governments make more targeted decisions on international travel. This can keep the risk of importing COVID-19 cases low-including variants of concern-while restarting international travel with minimal infringement on the ability to live normal work and social lives. Importantly, lives that include travel," said Walsh.
"COVID-19 is something that we need to learn to manage, like we do other risks to health. We accept many things in society that we know come with risks-from consuming alcoholic beverages to how we drive. We don't ban these activities. We have some common-sense rules and the information needed to make sensible decisions about how to manage these risks. The post-pandemic future means doing the same for COVID-19 so we can all get on with our lives. There is no completely risk-free protocol. Vaccination will play a big role. And the data we have tells us that screening and testing protocols can make travel safely accessible for all," said Walsh.
THE CENTRAL BANKRUPTCY COURT'S HEARING TO CONSIDER THAI'S REHABILITATION PLAN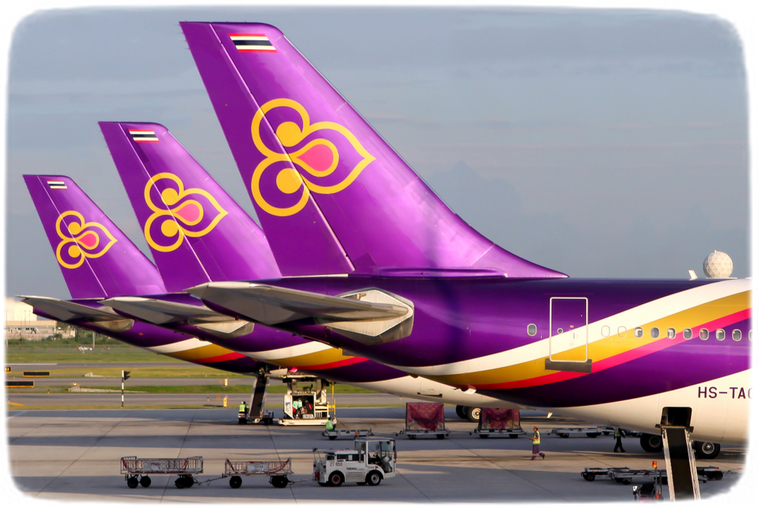 Following the creditors' meeting in the rehabilitation proceedings of THAI which was arranged via electronic means (e-Meeting) on 19 May 2021, the creditors' meeting reached the resolution according to section 90/46 of the Bankruptcy Act B.E. 2483 (1940), where those who hold 91.56 percent of the total debts accepted the Rehabilitation Plan that the Planner submitted to the Official Receiver on 2 March 2021 and as per 3 plan amendment petitions, which were proposed by the planner and two other creditors.
The Central Bankruptcy Court (the "Court") set the hearing to consider the Rehabilitation Plan for 28 May 2021 where two objection petitions against the Rehabilitation Plan were accepted for further consideration. The Court allowed the planner and creditors to clarify the relevant issues within the specified period and scheduled 15 June 2021 for the hearing of reading the order on the Rehabilitation Plan.
In this regard, THAI shall proceed to implement the Rehabilitation Plan after the court has approved the plan. The repayment of debts that incurred prior to the court's rehabilitation order, for which the creditors have filed applications, will be restructured in accordance with the plan. Cash flow and asset management will be partially subject to conditions in the plan. In addition, the court's order with regard to the approval of the plan will empower the Plan Administrators whose names were proposed according to the Rehabilitation Plan and the plan amendments, i.e. Mr. Piyasvasti Amranand, Mr. Pornchai Thiravet, Mr. Siri Jirapongphan, Mr. Kraisorn Barameeauychai and Mr. Chansin Treenuchagron, to be the authorized persons to operate THAI's business and implement the plan.
THAI believes that the Plan Administrators will perform their duties for the utmost benefit of all creditors and creditors and customers can be confident that THAI will resume its usual operation and services as it has the business plan to resume flight services as soon as the COVID-19 situation improves. THAI also believes that THAI will be able to reorganize its business in order to become the national flag carrier that can sustainably regain profits.

QATAR AIRWAYS EXPANDS U.S. NETWORK TO 12 DESTINATIONS AND OVER 85 WEEKLY FLIGHTS



Qatar Airways' resumption of four-weekly Atlanta flights on 1 June marks the full return of the airline's pre-pandemic U.S. network increasing its gateways to 12, two more than it operated before COVID-19. The airline will also be increasing frequencies to Boston, Miami, New York, Philadelphia, San Francisco and Seattle, offering more flexible travel options for its passengers with more than 85 weekly flights across the United States. These increased services will provide enhanced connectivity to several of the airline's global leisure destinations including Cape Town, Maldives, Seychelles and Zanzibar, along with other key traffic flows in Africa, Asia and the Middle East.
Qatar Airways Group Chief Executive, His Excellency Mr. Akbar Al Baker, said: "Despite the challenges of the pandemic, Qatar Airways has remained committed to its passengers and trade partners in the United States, maintaining continuous services while rebuilding its U.S. network and launching two new destinations - San Francisco and Seattle. We have also strengthened our presence in the U.S. through strategic partnerships with Alaska Airlines, American Airlines and JetBlue that have enabled us to connect to more points in the United States than any other airline, providing U.S. travellers the most convenient way to travel internationally this summer.
"As more of our passengers return to the skies, they can take comfort knowing that they are travelling with the only airline in the world that has, together with our state-of-the-art global hub Hamad International Airport, achieved four 5-Star Skytrax ratings - including the prestigious 5-Star Airline Rating, 5-Star Airport Rating, 5-Star COVID-19 Airline Safety Rating and 5-Star COVID-19 Airport Safety Rating. We are proud to have led the industry during this difficult period, setting the benchmark for innovation, safety and customer service and look forward to welcoming our customers back on board as they plan their summer travels."
Qatar Airways operates one of the youngest, most fuel-efficient fleets in the sky and is committed to delivering a sustainable and environmentally-responsible travel experience for its customers. Due to COVID-19's impact on travel demand, the airline has grounded its fleet of Airbus A380s as it is not environmentally justifiable to operate such a large, four-engine aircraft in the current market. Qatar Airways has also recently launched a new programme that enables passengers to voluntarily offset the carbon emissions associated with their journey at the point of booking.
A multiple award-winning airline, Qatar Airways was named 'World's Best Airline' by the 2019 World Airline Awards, managed by the international air transport rating organisation Skytrax. It was also named 'Best Airline in the Middle East', 'World's Best Business Class', and 'Best Business Class Seat', in recognition of its ground-breaking Business Class experience, Qsuite. Qsuite is available on flights to more than 40 destinations including Bangkok, Cape Town, Maldives and Singapore.
CATHAY PACIFIC CARGO DELIVERS RELIEF SUPPLIES FOR INDIA FROM PORTLAND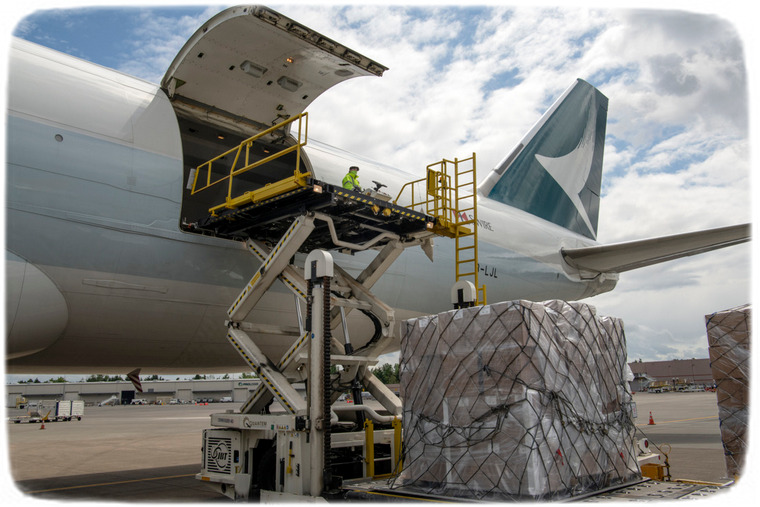 Cathay Pacific Cargo has made a further contribution to pandemic relief efforts in India with an airlift of 300,000 COVID-19 testing kits, which were a gift from the State of Oregon. The shipment departed Portland for Mumbai via Hong Kong on one of Cathay Pacific Cargo's Boeing 747 freighters.
Cathay Pacific Cargo, forwarder Expeditors and logistics company Davis Trucking partnered with the Oregon Health Authority and Department of Administrative Services, offering their services free of charge for the shipment.
Cathay Pacific Senior Vice-President, Americas Chris van den Hooven said: "Cathay Pacific is proud to partner with the Port of Portland in the global fight against COVID-19. We have prioritised humanitarian relief efforts over the past year, delivering more than 100 tons of much-needed humanitarian and medical supplies to India."
The shipment's BinaxNOW rapid COVID-19 test kits will be delivered to the Desai Foundation, an organisation that serves rural communities with health and livelihood programmes focussed on women and children in several states in India. The Foundation will distribute the testing kits, which produce results in 15 minutes, to COVID care and isolation centres, hospitals and local health workers.
Oregon Governor Kate Brown said: "It's simply devastating what is happening in India as COVID-19 variants exact an enormous toll on human lives. In Oregon, we're stepping up to help those in need by offering any help we can give."
Port of Portland Chief Trade and Equitable Development Officer Keith Leavitt added: "We're so grateful to the state, Cathay Pacific and the other local partners which stepped up to make this flight happen."
The flight marks the second occasion during the pandemic that Cathay Pacific Cargo has adjusted its air cargo operations to ship essential COVID-19 supplies at no cost to Portland or to Oregon, following a flight last year when Cathay Pacific Cargo carried 1 million surgical masks into the state when they were urgently needed by frontline healthcare workers.
Cathay Pacific Director Cargo Tom Owen added: "I would like to thank our team in the Americas and our local partners for organising this shipment, which is adding to our other efforts in bringing much-needed aid to India."
EDMONTON INTERNATIONAL AIRPORT AND AIR CANADA FORM LANDMARK GREEN PARTNERSHIP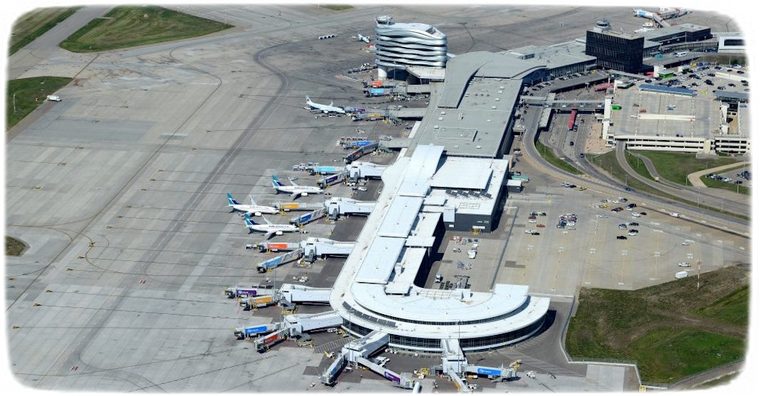 Edmonton International Airport (EIA) and Air Canada have signed a new partnership to reduce carbon emissions and advance a green and sustainable aviation sector. The EIA-Air Canada Sustainability Partnership aims to reduce the carbon impact of air travel with both organizations working together to test emerging green technologies at EIA's Airport City Sustainability Campus, an ecosystem that EIA created to foster environmental innovation. The partnership reflects both corporations' pledges to sustainability and reducing carbon emissions to a net-zero future.
The EIA-Air Canada Sustainability Partnership will focus on initiatives that will promote a cleaner environment and include the following: Electrification of aviation equipment, hydrogen fuel cell technologies, green power generation using Airport City Solar, the world's largest airport-based solar farm, development and usage of sustainable aviation fuels, biofuels and hydrogen, replacement of single-use plastics with plant-fibre materials, drones for e-commerce and cargo delivery and other initiatives in industries such as agriculture and forestry to offset carbon emissions
"This partnership with Edmonton Airports is an important step towards our midterm 2030 objectives that roll up into our overall net zero by 2050 emissions goal. We look forward to working together in developing innovative, long term, sustainable airport and ground operations emission reductions that could potentially be scaled at other airports in Canada and internationally." Samuel Elfassy, Vice President, Safety at Air Canada
These commitments will create highly skilled jobs, stimulate economic development and help attract more investment to the Edmonton Metropolitan Region as it transitions to a greener economy.
SKYTRAX RATES LATAM´S SAFETY AND HYGIENE STANDARDS WITH HIGHEST SCORE ACHIEVED BY AN AIRLINE IN SOUTH AMERICA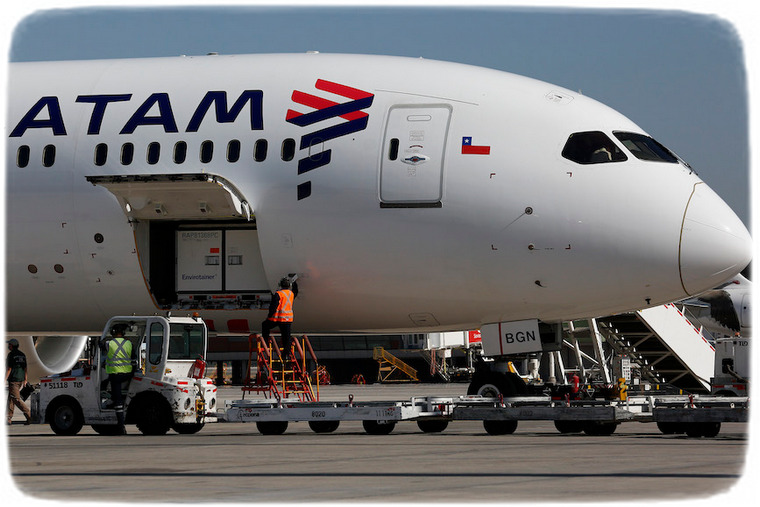 LATAM Airlines Group was recognized by the airline industry's leading accreditation organization for COVID-19 safe travel, Skytrax, obtaining a 4-star rating. LATAM is the only airline in South America to have ever achieved this category.
Airline Star Ratings are recognized as a global benchmark around the world and use a quality and consistent scale from 1-5 stars, based on the evaluation of product and service standards for both onboard and airport environments. Currently, 29 airlines in the world have been distinguished with this certification. The 4-Star COVID-19 Airline Safety Rating recognizes strong airport hygiene and safety measures that include some elements of contactless technology, customer handling and social distancing protocols for check-in, boarding and arrival.
The COVID-19 Safety Audit was conducted by Skytrax in April 2021, assessing all safety and hygiene protocols introduced by LATAM during the COVID-19 crisis to enhance customer and staff safety. The rating evaluates front-line facilities and service to determine how effectively and consistently COVID-19 procedures are being implemented across airport and onboard cleanliness, disinfection procedures, standard and usage conformity of staff PPE, signage and information, application of social distancing, hand sanitizer facilities, PA guidance, organization and control of passenger flows, applying face mask usage and adapted service systems in the airport and onboard flights.
LATAM Airlines Group has cooperated with airport operators in many countries to ensure that its COVID-19 safety measures are well communicated to passengers, and that social distancing and one-way movement systems are in place. Where necessary, LATAM has introduced branded signage and increased the quantity and visibility of hand sanitizer stations.
Edward Plaisted of Skytrax added, "LATAM Airlines Group has a large footprint in the Latin American travel market and has had to introduce COVID-19 safe travel systems based on a range of global standards and various national governments where it has hub operations. Given the scope of the network, we are impressed with the consistency that LATAM has managed to achieve in terms of safe handling systems for passengers in each airport, and similarly, the enhanced procedures for sanitizing airport and onboard environments are also highly praised."
Additionally, the 4-star rating recognizes: airline lounges that have good cleanliness procedures and consistency; reasonable measures in place for social distancing and safe delivery systems for food and beverages; good quality onboard cleanliness and cabin presentation that may use techniques for UV sanitization and scientifically evaluated mass disinfectant treatments as well as catering services that are adapted for COVID-19 times, with some reduced contact delivery and enhanced food safety measures for meal presentation.
Finally, the LATAM group has played a relevant role in the logistics and transportation of vaccines to face COVID-19. After the arrival of the first shipments to South America, in December 2020, LATAM offered the authorities of the countries where it has domestic operations, free transport of the doses. To date, the group has mobilized more than 37.5 million doses at no cost.
AIRBUS FOUNDATION SUPPORTS FIGHT AGAINST COVID-19 IN NEPAL KATHMANDU

Together with the French Ministry for Europe and Foreign Affairs' Crisis and Support Centre (CDCS) the Airbus Foundation sent 7 tons of medical equipment from Toulouse, France to Kathmandu, Nepal using an A350 Airbus test aircraft. The relief equipment, provided by the CDCS, the French Ministry of Health and Visière Solidaire, consisted of masks, protection glasses, respirators as well as antigen tests. The aid will help the Government of Nepal in their management of COVID-19 within the country.
"The situation in Nepal is still critical and we remain committed to supporting the country's fight against COVID-19 with the resources available to us," said Rachel Schroeder, Director of the Airbus Foundation. "I am grateful that we could support our partner to bring this humanitarian mission to the people of Nepal. We hope our contribution brings relief to the affected."
The aircraft arrived in Kathmandu on 2 June departing from New Delhi where it had also delivered medical equipment to further boost the efforts to tackle a second wave of Covid-19 infection in India.
BUDAPEST AIRPORT: 2020 WAS THE MOST DIFFICULT YEAR EVER FINANCIALLY, BUT THE RECOVERY IS UPON US


After the best year ever in terms of passenger traffic, 2020 was the most difficult year ever financially for Budapest Airport. The company ended the financial year with a loss of 110 million euros. In spite of the unprecedented difficulties, however, the operation and financing of the company remain continuously stable and its continued liquidity is well ensured. The financially strong owners, who are committed to the airport in the long run, spent the profit realized in 2019 on the crisis management of Budapest Airport, whereby the company financed its operation partly from its own resources and to a smaller extent from market-based funds, while it also implemented numerous developments totalling 81 million euros in 2020, in spite of the drastically reduced sales revenues. Looking forward, the Budapest Airport is again ramping up operations and foresees a bright future ahead.
2020 presented the aviation industry with the biggest challenge in its history. After the record-breaking year that was 2019, the coronavirus pandemic brought unexpected difficulties that are painfully apparent in the financial reports of all companies operating in the industry. 2019 was a record year for Budapest Airport in many respects; thanks to the persistent route development work, the number of destinations accessible from Budapest reached 153 by the end of the year, which was the highest number ever in the history of the airport. The continuously developing route network generated record passenger traffic; the number of travellers using Ferenc Liszt International Airport reached 16.2 million in 2019.
The upward trend continued during the first two months of 2020; in January and February, the monthly passenger number exceeded even the 2019 levels by 16% and 15%, respectively. However, passenger numbers dropped to less than half in March with the spread of the coronavirus, and even more drastically, by 99.3% in April. The drop in traffic was stable at around 95% during the last few months of the year and annual 2020 passenger traffic reached 24% of the 2019 volume. Due to the decreasing passenger numbers and the halting of the related services, the net sales revenue of the company was 118 million euros, 65% less than in 2019.
Budapest Airport was to some extent able to substitute the revenue lost due to falling passenger numbers with record-high cargo turnover and property revenues from some major tenants who are not dependent on passenger traffic, like aircraft maintenance and integrators. This showed the strength and the significance of the diversification strategy that the airport had pursued during the past years.
Despite all these challenges, the financial position of Budapest Airport has been stable and secure since last year. Moreover, the operator carried out airport development in the amount of 167 million euros over the last two years, with nearly 50 percent of that amount being spent in 2020, despite the severe impact of the pandemic. This was partly provided through the support of its owners (who also reinvested the dividend from 2019 into 2020 operations) and to a smaller extent from own and other, market-based sources of financing.
Thanks to the successful financial management of the previous years, not even the international crisis caused by the coronavirus pandemic could ruffle the airport. The company maintained continuous and safe airport operations despite the excessive decrease in traffic and the significant financial losses due to foregone revenues during the coronavirus pandemic and ensures the financial, personnel and infrastructural conditions required for the passenger traffic recovery already under way in 2021 and beyond.
Chris Dinsdale, the CEO of Budapest Airport said: "Following a year when many airlines and airports globally have received significant state support packages, Budapest Airport has weathered 2020 successfully solely with its own resources and is currently financially extremely stable. As the pandemic eases, we see a bright future ahead. The recovery has started and we have begun hiring the manpower necessary for this. The airport is prepared to welcome moderate levels of traffic this summer, while 2022 is expected to again be a busy year, with high levels of passengers."
AEROMEXICO WELCOMES FIRST BOEING 737 MAX 9 AIRCRAFT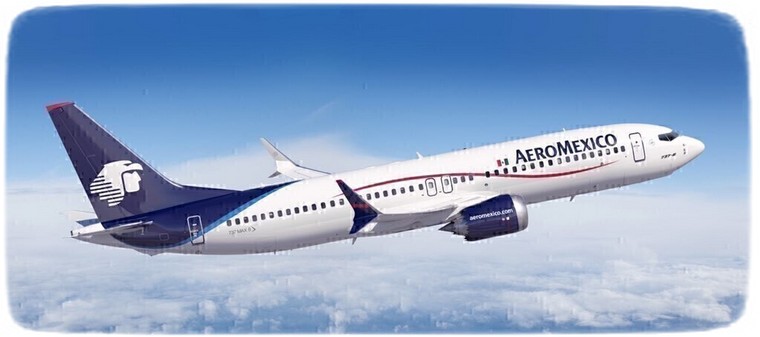 As part of their fleet plan, Aeromexico welcomed its new Boeing 737 MAX 9 aircraft. The first aircraft landed in Mexico City in the early hours of May 29 and the second scheduled to arrive in the following hours.
In the last decade, Aeromexico undertook a landmark transformation, a successful strategy in the company's commitment to maintaining one of the safest, most modern, efficient and less polluting fleets in the industry. Thanks to innovations in their winglets, engines, and other components, the new MAX 9 aircraft will consume up to 16% less fuel, produce 16% less CO2 per passenger versus other aircraft of similar category and have a range of more than 6,000 km.
The aircraft has a unique configuration for Aeromexico with 181 seats, 16 in Premier Class, 18 in AM Plus and 147 in Economy Class. It is expected these models begin commercial operations in mid-June.
With the arrival of these aircraft, Aeromexico plans to conclude this month with a fleet of 108 aircraft. Last April, Aeromexico reached agreements to increase its fleet with twenty-four new Boeing 737-8 and 737-9 MAX models, as well as four 787-9 Dreamliners, which will be arriving between 2021 and 2022.
BRITISH AIRWAYS TO TRIAL IATA TRAVEL PASS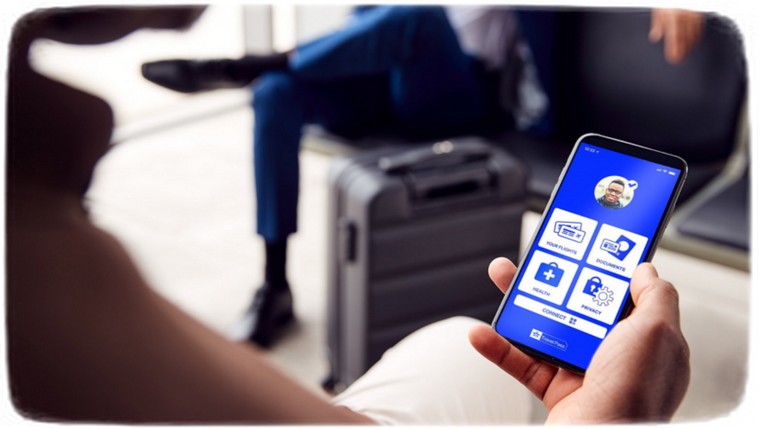 British Airways will initially trial IATA Travel Pass on flights from London to Zurich and Geneva. The airline's parent company International Airlines Group, has been working with IATA, the association for the world's airlines, to co-develop its Travel Pass app. The new travel pass is added to two other digital solutions being tested by the airline as it continues to seek out the best solutions for its customers to ensure frictionless travel.
VeriFLY, an alternative app already being used by the airline, also continues to evolve as the airline works with testing suppliers to automatically upload results into the app and enable online check-in once documents are verified.
The app can be downloaded onto a mobile device directly from the app store. Once downloaded, customers will create a secure account and will be presented with the entry requirements for their destination. British Airways' customers can then book a Covid-19 test with an approved provider and the results will be automatically uploaded into the app by the laboratory.
The app then checks that a customer meets the entry requirements for their destination and will then notify the customer to let them know that they are ready to travel. The airline's parent company, International Airlines Group (IAG), has been working closely with IATA to co-develop the app that is now being successfully piloted by other global airlines, including British Airways' sister airline Iberia.
British Airways is also currently trialling digital travel app, VeriFLY, on routes to the US, France, Ireland, Barbados, Bahamas and Canada, as well as all inbound international flights. Once a customer has had their travel documentation certified through the app, they will be able to check-in through either ba.com or the British Airways app and download their boarding pass before arriving at the airport.
The airline's customers travelling to Cyprus, Germany, Greece, Italy, Spain and Portugal can now also upload their negative Covid-19 test result and other documentation directly into ba.com for verification before travel.
PLEASE GO TO
www.youtube.com/channel/UCCuRVZAGodT6sztTeXBGeMw
and subscribe to our YouTube channel