Compiled by Willie Bodenstein





NATIONAL AVIATION SERVICES (NAS) AWARDED AIRPORT LOUNGE TENDER FOR NEW TERMINAL IN ZAMBIA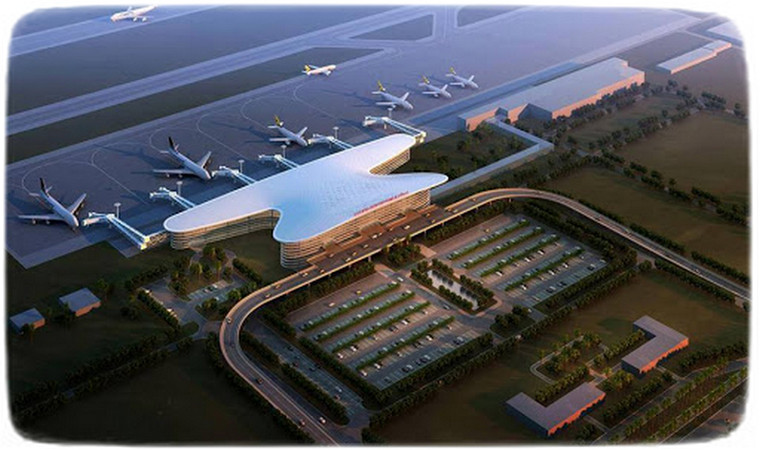 National Aviation Services (NAS) and NAC2000 Corporation have been awarded a tender to operate an airport lounge in the new terminal at Kenneth Kaunda International Airport (KKIA) in Lusaka, Zambia. The airport is the largest in Zambia and has plans to serve as a hub for the region. Currently, the airport has a capacity of two million passengers per annum, which is expected to increase once commissioned, to between 4.2 to six million over a period of time. The state-of-the-art terminal is scheduled for commissioning around August this year.
Leading international airlines including Proflight Zambia, Air Tanzania, Rwanda Air, SA Airlink, Ethiopian Airlines, Emirates, CemAir and KLM in partnership with Kenya Airways operate out of this airport. The national carrier, Zambia Airways, once operational, will fly from this airport as well. Other airlines are also expected to open routes into Zambia to tap into this growing market in the coming future.
The tender issued by Zambia Airports Corporation Limited (ZACL), is a part of its effort to upgrade the four international airports in the country. ZACL has committed US$360 million for the ongoing expansion at KKIA.
National Aviation Services (NAS) is a leading airport services provider in emerging markets while NAC2000 Corporation is a key ground services company in Zambia. The five-year tender includes building a 588 square meter exclusive departure lounge that will cater to all passengers travelling out of the airport in Lusaka. The lounge will offer a comfortable space for passengers to relax, enjoy a meal, or catch up on last-minute work before boarding their flight. The new Pearl Lounge will be part of more than 50 lounges operated by NAS across its network in Africa, the Middle East and South Asia.
Offering ground handling to over 100 airline customers and operating lounges in more than 50 airports, NAS's portfolio of services also includes comprehensive ground handling services, meet and assist, cargo management, airport technologies, fixed base operations, terminal management, aviation training and travel solutions. With its affiliation with leading industry organizations, NAS follows international aviation standards with certifications from ISO, EMS, RA3 and OHSAS practices.
One of the first ground handlers in the world to obtain the IATA's Safety Audit for Ground Operations (ISAGO) certification, NAS continues to pursue it in each of its stations, illustrating the company's commitment to providing high quality services, with a focus on safety and security. With over 8,000 employees of 65 different nationalities at the core of its worldwide network, NAS is also committed to investing into the development of infrastructure, equipment, technology and human capital of its expanding geographies.
Affiliated with leading industry organizations, NAS follows international aviation standards with certifications from ISO, EMS, RA3 and OHSAS practices. NAS is one of the first ground handlers in the world to obtain the IATA's Safety Audit for Ground Operations (ISAGO) certification illustrating the company's commitment to providing high quality services, with a focus on safety and security.

HOPES RISE FOR VACCINATED TRAVELERS IN EUROPE, BUT GLOBAL RESTART STILL STALLED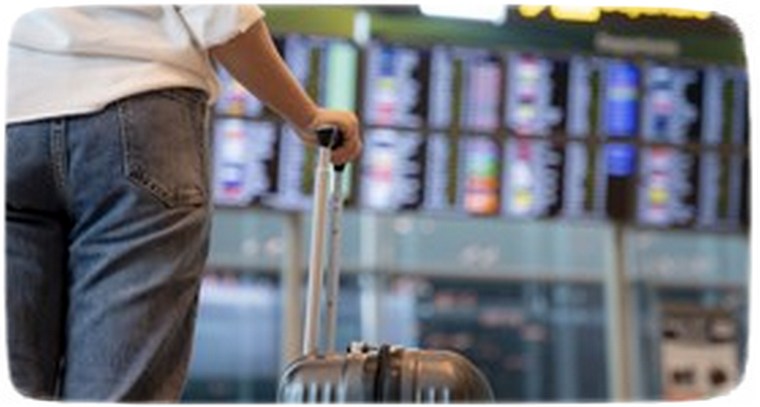 The International Air Transport Association (IATA) welcomed the relaxation of COVID-19 border measures for vaccinated passengers and the broader use of affordable antigen testing adopted by Spain and France this week. This is tempered by ongoing disappointment at the failure to implement harmonized measures across Europe and deep frustration at the lack of coordination among governments worldwide for a data-driven risk-managed approach to re-establishing the freedom to travel.
As of 7 June, Spain opened its borders to most vaccinated travellers from around the world and allowed EU travellers to enter the country with a negative antigen test. Furthermore, passengers coming from low-risk countries (including the UK) can enter without any restrictions.
From 9 June France opened to vaccinated travellers from all but those countries assessed as "high risk". Vaccinated travellers from "medium-risk" countries will need to provide proof of a negative COVID-19 antigen or PCR test and unvaccinated people must still self-isolate for seven days.
"It's encouraging to see more European countries taking steps to reopen borders. They recognize the opportunity created by vaccination and are making travel more affordable with the use of antigen testing. But this approach is not universal across the continent. Many European states have yet to significantly relax borders at all. This fragmentation should be replaced with a unified approach that is consistent with the recommendations of the EU to which they belong. People, businesses and economies would all benefit from greater alignment across Europe in relaxing measures and restoring the freedom to travel," said Willie Walsh, IATA's Director General.
A consistent approach across Europe is required if the EU Digital COVID Certificate is to be implemented effectively by 1 July. And around the world, governments need to allow digital certificates to be integrated in passenger applications such as IATA Travel Pass, in order to relieve pressure on airports and at borders from more complex passenger processing as the number of travellers ramps up.
IATA Urges a More Global Approach
These moves by Spain, France and other European states are a step in the right direction, but restoring global connectivity requires far more than regional or individual state initiatives. The G20 endorsed a data-driven approach to managing the risks of COVID-19 while re-opening borders. The upcoming G7 Leaders' Summit on 11-13 June provides an important opportunity for these governments to use their leadership to kick-start a data-driven coordinated approach to re-establishing global air connectivity.
"Connectivity needs countries at both ends of the journey to be open. Many of the world's largest air travel markets, such Australia, China, the UK, Japan and Canada remain essentially closed with no clear plans to guide a reopening. Data should help these and other countries to introduce targeted policies that keep populations safe while moving towards a normality in world with COVID-19 for some time to come. The G7 has an opportunity later this month to set a risk-managed framework for re-establishing the freedom to travel in a way that is both affordable and practical. It's critical that they take up the challenge," said Walsh.
ONEWORLD, SKYTEAM AND STAR ALLIANCE URGE UNIVERSAL TRAVEL STANDARDS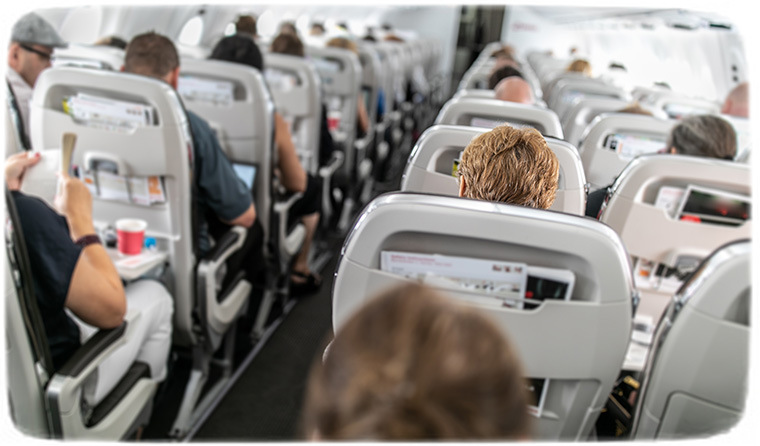 To facilitate the safe restart of international travel and restore the value contributed by travel and tourism to the world's economy, the three global airline alliances oneworld, SkyTeam and Star Alliance are calling on G7 governments, at their upcoming leadership summit on 11-13 June, to agree on a common set of travel and health standards to enable the safe reopening of borders.
COVID-19 has significantly impacted the travel and tourism sector, which has long been a key contributor to many economies. A recent estimate by the OECD (Organisation for Economic Co-operation and Development) showed that international tourism declined by around 80% in 2020. Prior to the pandemic, tourism contributed more than 4% of GDP for the average OECD country, with the World Travel and Tourism Council estimating up to 174 million jobs at risk globally.
In unison, the CEOs of the three global alliances - Kristin Colvile at SkyTeam, Rob Gurney for oneworld, and Jeffrey Goh of Star Alliance - said: "International air travel and tourism are vital to the global economy. With considerable data now available to support government decisions in managing risks, decisive action from G7 members to open borders and support clear, consistent and data-driven measures, would remove uncertainty, particularly around testing and quarantine."
While vaccination programmes offer hope in some markets, varying - and often fast-changing - rules and procedures across countries and at different airport hubs, continue to create confusion and stress for customers and disrupt travel. To provide much-needed clarity, the alliances - which collectively represent almost two-thirds of global air capacity prior to COVID-19 - urge G7 governments to lead the world in aligning to the following travel measures to reconnect travellers with the world, safely and securely:
Fully vaccinated passengers should be exempt from quarantine. COVID-19 testing should be easily accessible, affordable and consistent. Connecting passengers at airports should not be subject to additional testing or quarantine restrictions at the point of transfer if remaining in the transit zone.
Further, the three global airline alliances support IATA's call for governments to adopt digital processes to manage travel health credentials including vaccine and test certificates and for G7 member states to agree to common requirements and standards for health credentials as set out by the World Health Organization and International Civil Aviation Organization.
"Vaccination will have a key role in the restart of international air travel and tourism. We strongly advocate for governments to accept accredited vaccination as a safe and appropriate reason to avoid quarantines. In the meantime, while we wait for the global population to be substantially vaccinated, it is important to have robust and consistent testing protocols, along with interoperable digital solutions developed to facilitate the customer journey," said the three alliance CEOs.

AUSTRIAN AIRLINES RECORDS RISING BOOKING FIGURES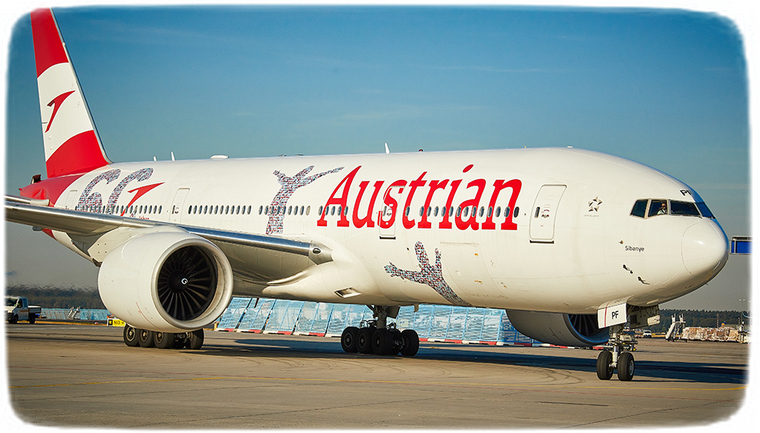 With a rising vaccination rate and easings of entry regulations in many European countries, Austrians are feeling the urge to travel again. The desire of finally putting their feet in the sand again is big. This was also made clear during the Corpus Christi weekend, which many passengers used for a short holiday in the south. Greece, Spain and Italy were the top three destinations. Because of the increased demand in flights, Austrian Airlines deployed larger aircraft than planned on short notice and added extra flights.
A glance at the months from June to August also gives the red-white-red home carrier cause for optimism. "Demand is increasing daily and new bookings on many routes have quadrupled since mid-May. It is also noticeable that bookings are increasingly being made on a longer-term basis," reports Austrian Airlines Sales Director Michael Trestl. For summer holidays, Mediterranean destinations such as Greece, Cyprus, Italy and Spain including Mallorca are among the most popular destinations. "The booking dynamics show that we are meeting the travel needs of Austrians very well with our summer flight schedule, which mainly serves inner-European destinations in the Mediterranean. With a total of more than 100 destinations, we are offering a variety of destinations at pre-crisis levels in midsummer," says CCO Michael Trestl. Of course, not all destinations are yet served with the usual frequency again, but the production level in the tourist sector is back at the pre-crisis level. "With the recently announced travel easings for the return from Cyprus, Croatia, the Netherlands and Sweden, as well as with the Green Pass coming into effect, we are expecting further growth in bookings," says Trestl.
For travel inspiration, the digital showcase at You will be directed to a possibly non-accessible site. Take care. Be careful.destinations.austrianblog.com lists all destinations, travel recommendations and booking options at Austrian Airlines. Those planning a summer holiday have a clear advantage when booking immediately as there are still capacities and attractive offers at low prices available.
Austrian Airlines offers passengers worry-free travel planning with flexible rebooking. Tickets issued until 31 July 2021 can be rebooked free of charge as often as requested. In addition to the date, also the destination can be altered.
Although many European countries have relaxed their quarantine regulations at the same time as Austria, many holiday countries still have country-specific entry regulations. With the digital document check, Austrian Airlines offers the possibility of uploading corona-relevant certificates online up to 12 hours before departure for scheduled flights to Greece, Spain, France, Sweden and others. These are checked so that passengers know already prior to departure whether all the requirements of the respective authorities are met.

FRENCH AERONAUTICAL PLAYERS TO FLY 100 PERCENT ALTERNATIVE FUEL ON SINGLE AISLE AIRCRAFT END OF 2021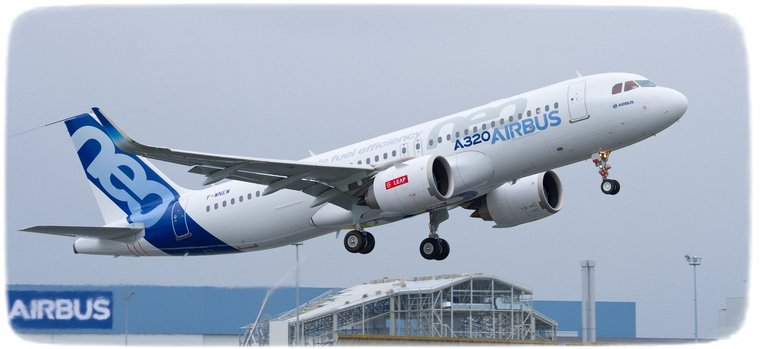 Airbus, Safran, Dassault Aviation, ONERA and Ministry of Transport are jointly launching an in-flight study, at the end of 2021, to analyse the compatibility of unblended sustainable aviation fuel (SAF) with single-aisle aircraft and commercial aircraft engine and fuel systems, as well as with helicopter engines. This flight will be made with the support of the "Plan de relance aéronautique" (the French government's aviation recovery plan) managed by Jean Baptiste Djebbari, French Transport Minister.
Known as VOLCAN (VOL avec Carburants Alternatifs Nouveaux), this project is the first time that in-flight emissions will be measured using 100% SAF in a single-aisle aircraft.
Airbus is responsible for characterising and analysing the impact of 100% SAF on-ground and in-flight emissions using an A320neo test aircraft powered by a CFM LEAP-1A engine. Safran will focus on compatibility studies related to the fuel system and engine adaptation for commercial and helicopter aircraft and their optimisation for various types of 100% SAF fuels. ONERA will support Airbus and Safran in analysing the compatibility of the fuel with aircraft systems and will be in charge of preparing, analysing and interpreting test results for the impact of 100% SAF on emissions and contrail formation. In addition, Dassault Aviation will contribute to the material and equipment compatibility studies and verify 100% SAF biocontamination susceptibility.
The various SAFs used for the VOLCAN project will be provided by TotalEnergies.
Moreover, this study will support efforts currently underway at Airbus and Safran to ensure the aviation sector is ready for the large-scale deployment and use of SAF as part of the wider initiative to decarbonise the industry. It will also contribute to the ultimate goal of achieving 100% SAF certification in single-aisle commercial aircraft and the new generation of business jets.
EMIRATES RESTARTS FLIGHTS TO MALTA VIA LARNACA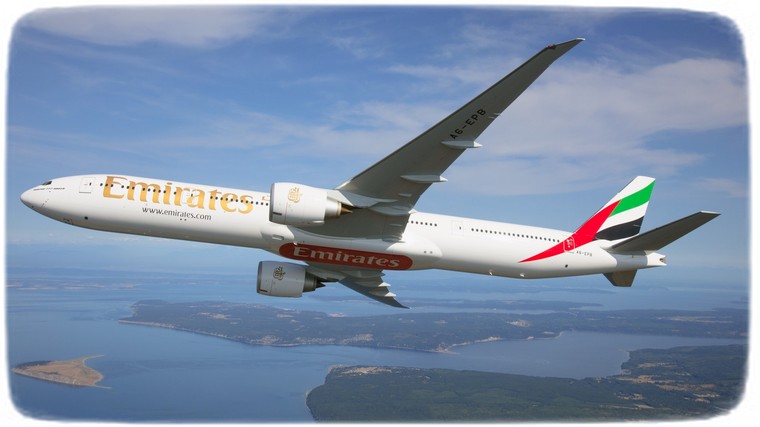 Emirates has announced it will resume three weekly services to Malta via Larnaca, Cyprus, from 14 July 2021, further expanding its European network to 34 destinations and offering customers worldwide more travel choices and enhanced connectivity via Dubai.
With a successful vaccination programme and an overall decrease in daily COVID-19 cases in the country, Malta has officially welcomed UAE tourists back to the Maltese Islands on 1st June. Known for its beautiful beaches and diverse archaeological sites, customers travelling from the UAE can now enjoy quarantine-free travel to one of the most exciting Mediterranean destinations.
Flights to/from Malta will operate three times weekly through the airline's existing Larnaca service on its two-class Boeing 777-300ER, offering 42 lie-flat seats in Business and 386 ergonomically designed seats in Economy class.
Emirates flight EK 109 will depart Dubai (DXB) every Wednesday, Friday and Sunday at 0800hrs, arriving in Larnaca (LCA) at 1110hrs. The flight will leave Larnaca at 1220hrs, arriving in Malta (MLA) at 1405hrs. The return flight, EK 110 leaves Malta at 1535hrs, arriving in Larnaca at 1900hrs. The flight will leave Larnaca at 2010hrs, arriving 0105hrs arriving in Dubai the next day. Emirates customers also have seamless access to European cities via the airline's codeshare agreement with Air Malta.
As more international destinations begin easing their entry restrictions, Emirates will expand its services to provide more choice and convenience for customers who can now plan travel to more than 30 cities in 20 countries across the Emirates network that have opened their doors for tourism and business, quarantine free. Emirates will now operate over 280 weekly flights in July from Dubai to cities in Europe, the US, Middle East, Africa and other popular island getaways, for travellers who want to start their long-awaited adventures and experiences this summer without the hassle, cost or stress of quarantine.
Since it safely resumed tourism activity in July, Dubai remains one of the world's most popular holiday destinations, especially during the winter season. The city is open for international business and leisure visitors. From sun-soaked beaches and heritage activities to world class hospitality and leisure facilities, Dubai offers a variety of world-class experiences. It was one of the world's first cities to obtain Safe Travels stamp from the World Travel and Tourism Council (WTTC) - which endorses Dubai's comprehensive and effective measures to ensure guest health and safety.
Effective 2nd June, 2021, Emirates customers travelling to Malta, who are 5 years old or above, are required to hold a negative COVID-19 test certificate for a test taken within 72 hours of arrival in Malta. Passengers must also present a completed Passenger Locator Form (PLF) and a negative COVID-19 PCR test certificate at check-in to be accepted for travel to Malta. Fully vaccinated Maltese nationals or Malta residency permit holders may present a Maltese vaccination certificate instead of a negative COVID-19 PCR test certificate when returning to Malta.
In line with the gradual reopening of French borders and the lifting of certain travel restrictions, Air France teams at the airport and on board are fully mobilized to help customers reunite with their loved ones or reach their holiday destinations.
THIS SUMMER, AIR FRANCE PLANS TO SERVE CLOSE TO 200 DESTINATIONS WORLDWIDE, INCLUDING MORE THAN 110 DESTINATIONS IN FRANCE, EUROPE AND NORTH AFRICA.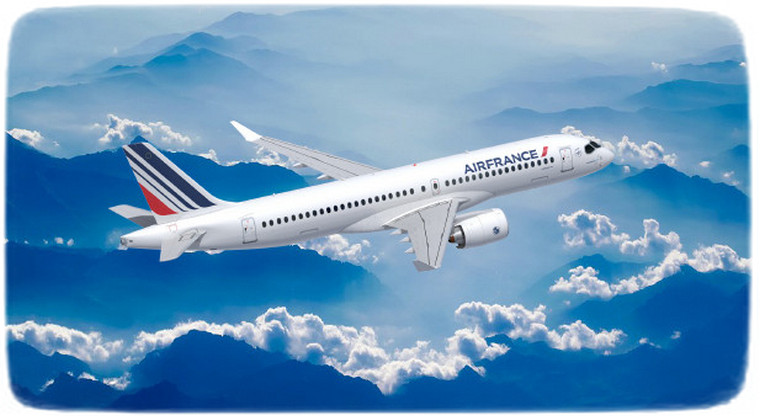 On the short and medium-haul network, in addition to its usual schedule, this summer Air France will operate 81 seasonal routes including 23 new ones. More than 40 summer routes will be served on the domestic network, on departure from Paris and the French regions, notably to Corsica, with direct flights to the Mediterranean island offered from Paris, Bordeaux, Caen, Lille, Lyon, Pau, Rennes, Strasbourg and Nantes.
In Europe, this offer mainly concerns leisure destinations, such as Greece, Portugal, Spain and Italy, on departure from Paris and the French regions. Overall and compared with summer 2019, Air France will increase its capacity to Greece by almost 80%, and its capacity to Portugal by nearly 25%.
On long-haul routes, the removal of the essential reasons to travel to most French Caribbean destinations will allow us to increase capacity on these routes that are essential to ensuring territorial continuity. This summer, Air France will operate up to 3 daily flights to Pointe-à-Pitre (Guadeloupe), Fort-de-France (Martinique) and Saint-Denis de la Réunion on departure from Paris-Orly and Paris-Charles de Gaulle, facilitating connections with the entire Air France network.
In July and August 2021, the Air France flight schedule will represent 65% of the capacity offered during the same period in 2019, compared to 40% in May.
To support the increase in frequencies, the Air France maintenance teams are working hard to bring 10 medium-haul and 12 long-haul aircraft out of storage. In total, 181 Air France aircraft will be in operation this summer.
INCREASED DEMAND FOR AIR MALTA'S CHARTER BUSINESS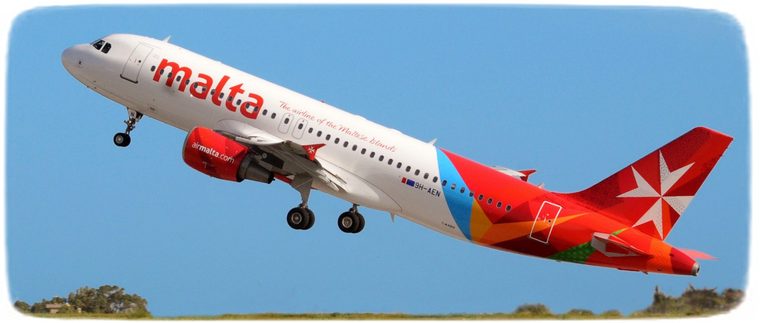 Air Malta has recently successfully operated three charter flights to Kristensand, Norway. The flights, flown within one hour of each other, were organized on behalf of Viking Cruises and carried their crew members to this port city in southern Norway.
Such flight operations are part of a wider charter business Air Malta has taken this year to better utilise its capacity. Over recent months the airline's charter business has seen good growth with several high-profile flights organised for film and TV crews, sport teams, private charters and government business.
Air Malta operated two flights from Dublin to Malta on behalf of Latina Pictures. The flights transported the film production equipment and crew to Malta. The airline was also commissioned to operate three flights from Malta to Fuerteventura in the Canary Islands, for the crew to continue the film's production there.
Since March and again last week, Air Malta operated charter flights for the Armenian national football team for their away fixtures in Switzerland, Croatia and Sweden. The airline also operated a charter flight for the Swedish national women football team for their fixtures in Malta.
Commenting on this business' potential Roy Kinnear, Air Malta's Chief Commercial Officer said, "At a time when traditional travel has seen a decrease, we focused our attention on other growth opportunities including charter services. Due to our available capacity and corresponding increase in flexibility, we were able to attract new business and opportunities from a diverse set of clienteles. We are very pleased to have a further nine confirmed charter flights lined up to operate in June, as well as numerous other opportunities under negotiations for later in the year."
KOREAN AIR OPERATES ITS LONGEST NON-STOP FLIGHT AMID COVID-19



Korean Air flew its longest non-stop flight since its establishment in 1969 using a passenger plane converted to a freighter. Korean Air announced that its cargo flight KE8047, which left Incheon Airport on June 12 at 9:14 pm, arrived at Miami Airport (U.S.) after flying 13,405 km for a duration of 14 hours and 42 minutes.
Until now, Korean Air's longest flight was its Incheon-Atlanta route of 12,547 km with a flight duration of 13 hours and 50 minutes. A converted Boeing 777-300ER freighter was used on the direct flight from Incheon to Miami to send 25 tons of COVID-19 diagnostic kits to the Dominican Republic.
Korean Air operates six regular flights per week to Miami, the hub for South American routes. Freighters usually make a stop in Anchorage to refuel and replace crew members. The airline has been using grounded passenger planes for cargo-only flights since last year to overcome COVID-19.
Korean Air has converted 16 passenger aircraft to freighters, including 10 Boeing 777 and six A330 aircraft, by removing passenger seats. In addition, Cargo Seat Bags (CSB) have been installed on passenger seats of two Boeing 777 aircraft. From March 2020 to the end of May 2021, the airline operated a total of 8,300 cargo-only passenger flights.
Korean Air will continue its efforts to alleviate the current logistics crisis by maximizing freighter operation rates and increasing cargo-only passenger flights and chartered flights.
SWISS REDUCES DISMISSALS FOR OPERATIONAL REASONS FOLLOWING CONSTRUCTIVE CONSULTATION PROCEDURE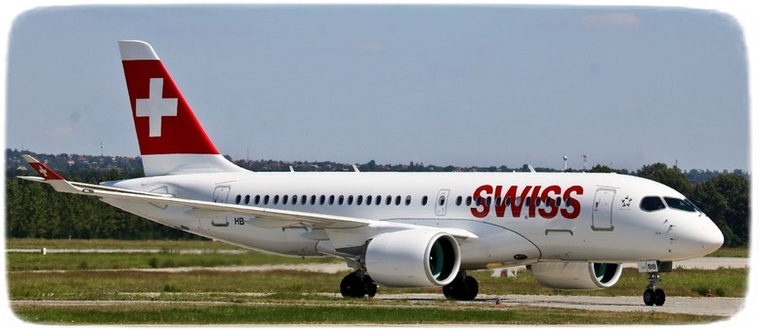 SWISS is currently faced with structural changes to its market and expects to see a lasting 20-per-cent decline in customer demand in the medium term. Thanks to a constructive consultation procedure, however, the corresponding workforce reduction of 550 dismissals for operational reasons, including dismissals in the event of non-acceptance of changed employment terms, is smaller than was expected as recently as last month. In total, SWISS will have downsized its workforce by some 1,700 full-time equivalents by the end of 2021, with two thirds of this reduction achieved through voluntary measures and natural staff turnover. As projected, the SWISS aircraft fleet will also be reduced by 15 per cent. SWISS is living up to all its social responsibilities in all these actions and is ensuring that these unavoidable dismissals for operational reasons pay maximum regard to all social considerations.
Against the background of the structural ramifications of the coronavirus crisis and what is expected to be a lasting 20-per-cent decline in customer demand in the medium term, Swiss International Air Lines (SWISS) initiated the consultation procedure which was required by law in view of its planned-on 6 May. At the time, up to 780 SWISS employees among the company's ground and flying personnel potentially faced dismissal for operational reasons (or dismissal in the event of their non-acceptance of changed employment terms) as a result of the projected 15-per-cent reduction in the size of the SWISS aircraft fleet.
The rescaling and transformation of the company under its 'reach' strategic programme should result in savings of some CHF 500 million.
The consultation procedure conducted offered SWISS's social partners, its employees and their representatives the opportunity to submit suggestions on how potential dismissals could be avoided or reduced in number and/or how their impact could be mitigated. Over 770 such suggestions were received from the company's employees. As a result, SWISS has been able to lower the total number of dismissals for operational reasons required from 780 to 550, a reduction of around one third. The 550 dismissals include 58 employees who will simultaneously be offered revised employment terms such as a reduction in their degree of employment or a change to their function, who will thus have the option of remaining with the company under the new terms.
SWISS is therefore compelled to issue ordinary notice to terminate employment to 492 employees in and outside Switzerland. Of these, 334 are cabin personnel, 101 are ground personnel and 57 serve in SWISS Technics. No reductions are being made to the company's cockpit corps numbers; but in consultation with the Aeropers pilots' staff association, the present cockpit staffing surplus will be managed in particular through a prescribed corps-wide workhours reduction, subject to agreement thereto by Aeropers members.
SWISS will now aim to promptly conclude this phase of uncertainty and implement its rescaling and transformation with all possible speed. The dismissals required will be affected with full observance of all the stipulations made by the Swiss Confederation in connection with its guarantees for SWISS's bank loan facilities, with full application of the relevant 'Sozialplan' severance benefits plans and with full regard to all further social considerations. All the employees concerned will also be offered the extensive services and support of a partner outplacement agency.
The present SWISS fleet of more than 90 of its own aircraft and those operated on its behalf by Helvetic Airways under wet-lease arrangements will be reduced by 15 per cent from its 2019 size as planned in response to the decline in demand. Which five Airbus long-haul aircraft (A330s or A340s) and which ten short-haul aircraft will be withdrawn to this end is yet to be decided. On the short- and medium-haul fleet front, the reduction in the number of Helvetic Airways aircraft operated on SWISS's behalf will be proportionately higher than the number of SWISS's own aircraft withdrawn. SWISS is also considering modifications to its route portfolio, reductions in frequencies and a delayed resumption of services to some long-haul destinations.
SWISS's current production is still substantially below that of pre-pandemic times. In high summer, capacity is likely to be at around 50 to 55 per cent of its 2019 levels. For 2021 as a whole, SWISS expects its total production to be about 40 per cent of that of 2019.
PLEASE GO TO
www.youtube.com/channel/UCCuRVZAGodT6sztTeXBGeMw
and subscribe to our YouTube channel