Compiled by Willie Bodenstein





KLM'S AFRICA NETWORK RESTORED TO 2019 LEVELS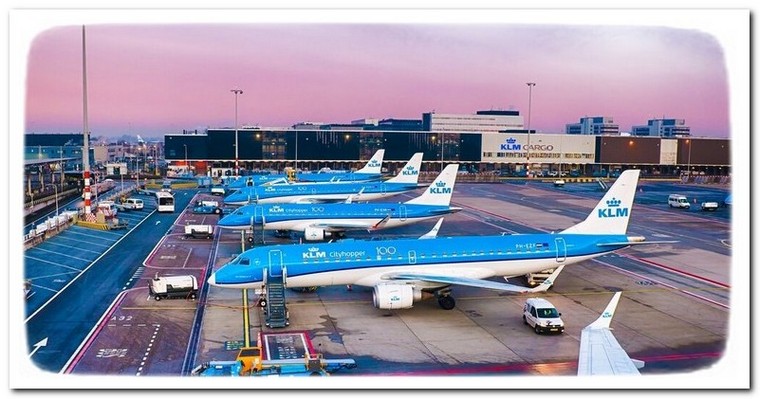 A global network of destinations is at the heart of KLM's strategy for emerging stronger and more competitive from the COVID-19 pandemic. With 11 destinations, KLM's Africa network is now restored to its 2019 level. In winter 2021, Mombasa (Kenya) will become the latest destination in the KLM network.
Ever since the start of the COVID-19 pandemic, KLM has endeavoured to maintain its network as much as possible, including in Africa. This enabled customers to make (necessary) journeys and facilitated the transportation of cargo, such as medical supplies. This strategy makes it easier for KLM to scale up frequencies and load factors once COVID-19 control measures are relaxed.
Strict travel restrictions are still in place for many countries in Africa, which means only necessary travel is permitted. Travellers are advised to ensure they are fully aware of current regulations before they travel by consulting the websites.
Important network changes compared to 2019: Summer 2021, KLM is operating services to 11 destinations in Africa, just as it did in 2019. Winter 2021, Mombasa (Kenya) will be added as a new destination. The decision to suspend services to Luanda (Angola) and Windhoek (Namibia), due to a fall in customer demand, was taken before the outbreak of the Covid-19 pandemic; Zanzibar (Tanzania) and Cairo (Egypt) were added to the network in 2020.
KLM is fully prepared and organised to fly passengers to their destinations in a completely responsible manner. It has set the highest level of hygiene standards before, during and after the flight. KLM was recently awarded Diamond APEX status, which means it is now one of the leading airlines in hygiene and health safety. KLM also offers its customers maximum flexibility when it comes to booking, changing or cancelling flights. KLM of course adheres to all travel restrictions and regulations imposed by national governments.
AIRLINK CONTINUES OPERATING ITS DOMESTIC AND REGIONAL NETWORK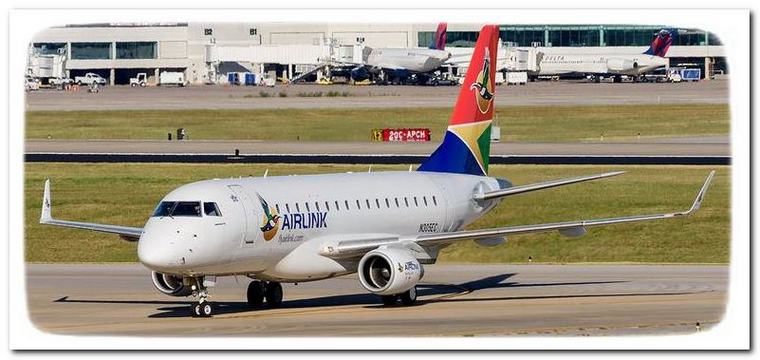 Airlink, the South African-based domestic and regional airline, will continue to provide its regular scheduled service across its network of more than 35 destinations to support business, trade, tourism and keep economies functioning while South Africa is under COVID-19 Level 4 restrictions to slow the spread of infections in the country.
At the start of the week, Airlink adjusted its schedule of selected Airlink flights so that its customers can comply with the revised curfew with minimal disruption to their travel plans.
"We fully support the South African Government's effort to flatten the infection curb as the safety and well-being of our customers, crew and staff is our priority. However, together with our service providers, the airports at which Airlink operates, and our customers, we have demonstrated that by applying stringent local and internationally-recommended hygiene and biosecurity measures, that our flights are safe," explained Airlink Managing Director and Chief Executive, Rodger Foster.
"At this time when business and economies are fragile, it is crucial that we continue to provide convenient and efficient air connectivity." added Mr Foster.
While inter-provincial travel for leisure to and from Gauteng Province is prohibited, travel to and from Gauteng is permitted for business and essential purposes. Travellers transiting through Gauteng to a final destination outside of that province is also permitted.
Travellers flying to or from the Gauteng Province for business or essential purposes should download and complete the relevant permits on https://www.flyairlink.com/covid-19-travel-updates#latestcovid19updates as they may be required to present it to law enforcement or Port Health officials.
SINGAPORE AIRLINES AND KRISSHOP TO LAUNCH WORLD'S FIRST IN-FLIGHT E-SHOPPING EXPERIENCE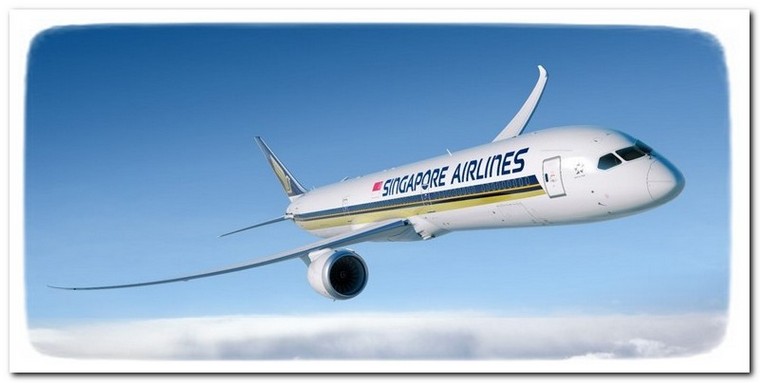 Singapore Airlines (SIA) will become the first airline to offer live online shopping on board its aircraft from 28 June 2021, when the KrisShop e-commerce platform becomes available via the KrisWorld in-flight entertainment (IFE) system. This service will initially be available on selected Airbus A350 aircraft and will be progressively rolled out across the SIA network.
Customers will be able to choose from more than 4,000 products across a wide range of categories including exclusive airline merchandise, beauty products, fragrances, electronics and liquor. They will enjoy duty-free prices on orders that are delivered on their next Singapore Airlines flight. Customers can also choose to have their purchases delivered directly to their homes.
SIA and KrisShop are working with AirFree, Thales and Panasonic Avionics to offer this all-new in-flight e-shopping experience for its customers. It leverages an industry-first air-to-ground connectivity technology, which connects KrisShop directly to the aircraft IFE system and enables both live updates on product availability and credit card authorisation.
"E-commerce is the future of shopping, and integrating this feature into our in-flight entertainment system is yet another industry first for SIA. This allows KrisWorld to go beyond movies, television shows, music and games and offer customers more of what they want while flying with us. This is part of our unwavering commitment to continuously innovate and enhance our product and service offerings and augment the travel experience for our customers," said Mr Yeoh Phee Teik, Senior Vice President Customer Experience, Singapore Airlines.
Mr Chris Pok, Chief Executive Officer, KrisShop said: "KrisShop has been at the forefront of connecting with consumers since our rebranding in 2019. Today, together with Singapore Airlines, we are excited to be able to enhance and rejuvenate the in-flight shopping experience with the inclusion of our live e-commerce platform on KrisWorld. This extends our reach to the travel audience segment and reinforces our commitment to deliver an integrated user experience to all customers."
As part of the launch, customers will enjoy a 15% discount if they spend a minimum of S$150 on pre-order items to be delivered to them on board their next flight, or a 10% discount with no minimum spend on home delivery orders. KrisFlyer and PPS Club members can continue to accrue KrisFlyer miles for their purchases when they shop on board eligible flights.

SWISS PRESENTS ITS NEW PREMIUM ECONOMY CLASS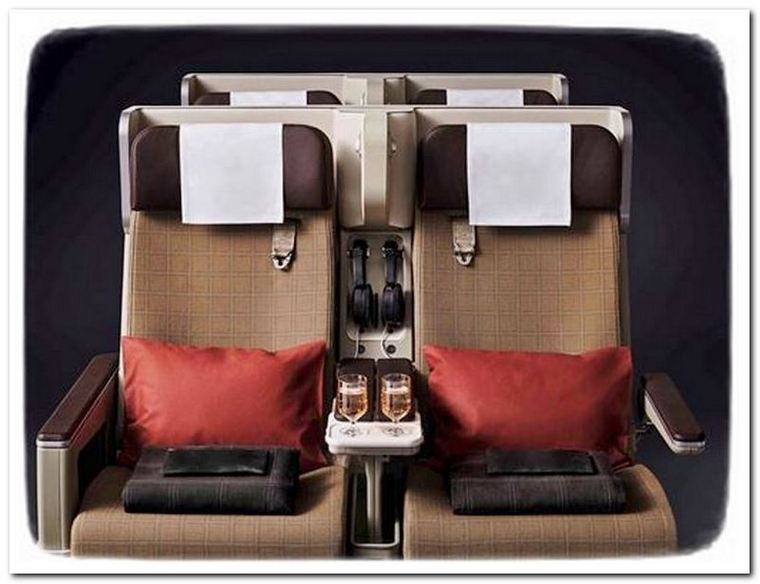 SWISS recently unveiled its new Premium Economy Class, which will supplement its existing Economy, Business and First classes of travel from the fourth quarter of this year. SWISS Premium Economy Class travellers will enjoy greater privacy and enhanced inflight comfort, a major contributor to which will be the newly developed fixed-backshell seat. Premium Economy customers will also be offered a wide range of inflight cuisine, along with double the Economy Class registered baggage allowance and priority boarding. The new Premium Economy Class cabin will gradually be installed aboard all 12 of SWISS's long-haul Boeing 777-300ERs, and is bookable from today. In introducing its new Premium Economy Class, SWISS is further strengthening its premium positioning in the growing leisure travel segment.
Swiss International Air Lines (SWISS) presented the key product and service features of its new Premium Economy Class today and also launched the sales of its new class of travel. Premium Economy Class supplements SWISS's existing Economy, Business and First Class cabins.
"We are delighted that, in introducing our new Premium Economy Class, we are meeting our customers' growing demand for more privacy, more comfort and more individuality," says SWISS CEO Dieter Vranckx. "And by introducing our new class of travel, we are also further strengthening our premium positioning in the growing leisure travel segment." The new Premium Economy Class will be gradually installed aboard SWISS's 12 Boeing 777-300ER aircraft from the fourth quarter of this year. The entire SWISS Boeing 777-300ER fleet will feature the new Premium Economy Class cabin by the start of the 2022 summer schedules. In line with general market pricing, the one-way fare for the new Premium Economy Class will be around CHF 250 to 350 higher than its Economy Class equivalent.
Each SWISS Boeing 777-300ER will be equipped with 24 latest-generation Premium Economy Class seats from seat manufacturer ZIM. The comfortable seat is simple to recline and is integrated into a fixed backshell to ensure zero intrusion into the personal space of the passenger behind. The new seat is wider than an Economy Class seat, too: between 46 and 48 centimetres, compared to 43.4. The seat pitch has been extended from the 78.7 centimetres of Economy Class to 99 centimetres, which translates into substantially more legroom. The new Premium Economy Class seat further features a greater recline and is additionally equipped with a fold-out leg rest. The seat's covers have been produced by Lantal of Bern, Switzerland. To add to their on-board comfort, SWISS Premium Economy travellers will be issued with a complimentary amenity kit that is specifically manufactured using sustainable materials. They will also receive their own high-quality noise-reducing headphones that will further enhance the film or the music experience offered via the seat's 15.6-inch inflight entertainment monitor. Personal reading lamps will provide suitable lighting on night-flight services while electronic devices can be charged using the seat's in-built USB-A socket.
UNITED ADDS 270 BOEING AND AIRBUS AIRCRAFT TO FLEET, LARGEST ORDER IN AIRLINE'S HISTORY AND BIGGEST BY A SINGLE CARRIER IN A DECADE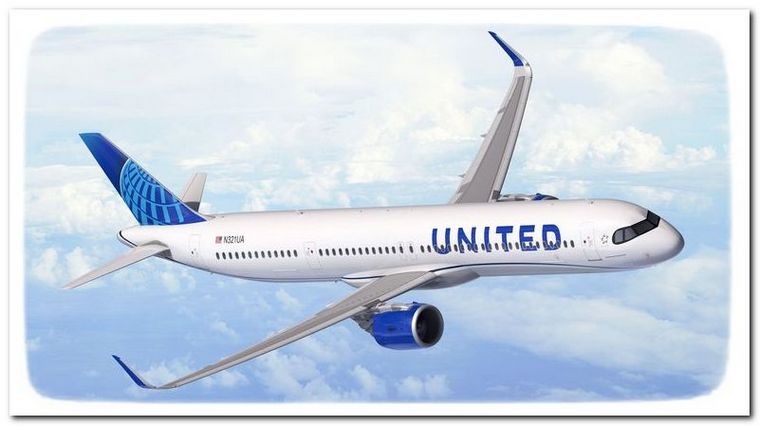 United Airlines announced the purchase of 270 new Boeing and Airbus aircraft - the largest combined order in the airline's history and the biggest by an individual carrier in the last decade. The 'United Next' plan will have a transformational effect on the customer experience and is expected to increase the total number of available seats per domestic departure by almost 30%, significantly lower carbon emissions per seat and create tens of thousands of quality, unionized jobs by 2026, all efforts that will have a positive, ripple effect across the broader U.S. economy.
When combined with the current order book, United expects to introduce more than 500 new, narrow-body aircraft: 40 in 2022, 138 in 2023 and as many as 350 in 2024 and beyond. That means in 2023 alone, United's fleet will, on average, add about one new narrow-body aircraft every three days.
United's new aircraft order - 50 737 MAX 8s, 150 737 MAX 10s and 70 A321neos - will come with a new signature interior that includes seat-back entertainment in every seat, larger overhead bins for every passenger's carry-on bag and the industry's fastest available in-flight WiFi, as well as a bright look-and-feel with LED lighting. The airline expects to fly the first 737 MAX 8 with the signature interior this summer and to begin flying the 737 MAX 10 and the Airbus A321neo in early 2023.
What's more, United intends to upgrade 100% of its mainline, narrow-body fleet to these standards by 2025, an extraordinary retrofit project that, when combined with the number of new aircraft joining the fleet, means United will deliver its state-of-the-art inflight experience to tens of millions of customers at an unprecedented pace.
This order will also significantly boost United's total number of mainline daily departures and available seats across the airline's North American network, as well as the number of premium seats, both United FirstSM and Economy Plusģ. Specifically, United expects it will have on average 53 premium seats per North American departure by 2026, an increase of about 75% over 2019 and more than any competitor in North America.
"Our United Next vision will revolutionize the experience of flying United as we accelerate our business to meet a resurgence in air travel," said United CEO Scott Kirby. "By adding and upgrading this many aircraft so quickly with our new signature interiors, we'll combine friendly, helpful service with the best experience in the sky, all across our premier global network. At the same time, this move underscores the critical role United plays in fuelling the broader U.S. economy - we expect the addition of these new aircraft will have a significant economic impact on the communities we serve in terms of job creation, traveller spending and commerce."
United expects to create approximately 25,000 well-paying, unionized jobs at the airline as a result of adding these new aircraft and, based on a study from the Federal Aviation Administration, the airline expects to drive more than $30 billion in traveller spending when flying United and contribute an estimated $50 billion annually towards the U.S. economy by 2026.
Adding these new 737 MAX and Airbus A321neo aircraft means United will replace older, smaller mainline jets and at least 200 single-class regional jets with larger aircraft, which the airline expects will lead to significant sustainability benefits compared to older planes: an expected 11% overall improvement in fuel efficiency and an expected 17-20% lower carbon emission per seat compared to older planes.
ABU DHABI AIRPORTS AND MASDAR COMPLETE DEVELOPMENT OF LARGEST SOLAR-POWERED CAR PARK IN ABU DHABI AT ABU DHABI INTERNATIONAL AIRPORT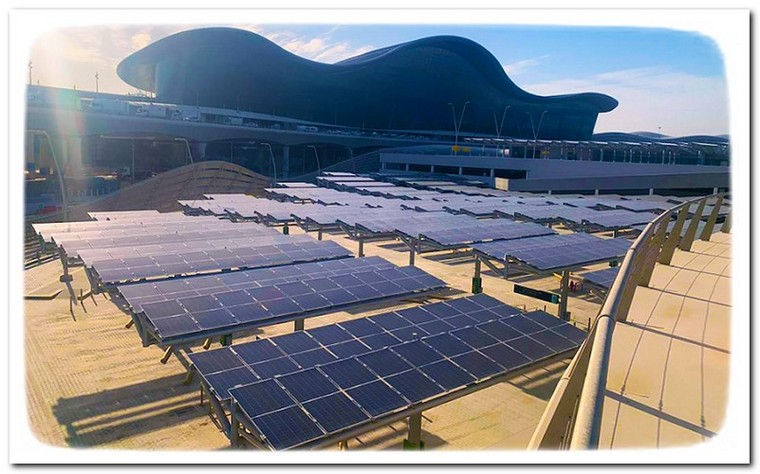 Solar photovoltaic (PV) panels installed on car shading at short-term car parking facility at the Midfield Terminal Project will provide three megawatts (MW) of clean energy to the airport and save 5,300 tonnes of CO2 per year
Abu Dhabi Airports, the owner and operator of the emirate's five airports and Masdar, one of the world's leading renewable energy companies have announced the completion of Abu Dhabi's largest solar-powered car park, which will save 5,300 tonnes of carbon dioxide per year.
The three-megawatt (MW) solar photovoltaic (PV) project is installed on the car shading at the short-term car park of the Midfield Terminal at Abu Dhabi International Airport, with 7,542 solar panels producing electricity. The energy generated by the grid-connected project will be used to power the car parking facility, with excess energy fed to other sections of the airport.
Shareef Al Hashmi, Chief Executive Officer of Abu Dhabi Airports, commented: "The Midfield Terminal is designed to not only deliver a state-of-the-art smooth and seamless passenger experience but also safeguard the UAE's beautiful natural heritage. Throughout its development, we have integrated technology which enables sustainability, protects the environment and creates a cleaner, greener, and more ecologically friendly building."
"Net-zero development has been a central ethos in the design and construction of the Midfield Terminal. By making smart and sustainable choices during its development in our use of double glazing, efficient lighting and environmental controls, we have achieved considerable reductions across the building's wider energy use." added Al Hashmi.
Masdar's Energy Services department provided a full turnkey solution for the project, including financing, design, procurement and construction. Under the terms of the lease agreement, Masdar will also provide operation and maintenance services for a 25-year period.
"The delivery of this landmark project for the new Midfield Terminal highlights the commitment of Masdar and Abu Dhabi Airports to supporting the UAE's Energy Strategy 2050 and its climate change mitigation goals, as well as demonstrating Masdar's strength as a preferred partner in renewable energy project collaborations. We look forward to leveraging our local and international experience to enable our partners to advance their clean energy goals through similar projects," said Mohamed Jameel Al Ramahi, Chief Executive Officer of Masdar.
The UAE's Energy Strategy 2050 aims to increase the percentage of clean energy in the country's energy mix to 50 per cent.
AVIANCA HAS RESUMED INTERNATIONAL SERVICE FROM COLOMBIA'S CAPITAL BOGOTA (BOG) TO SEVEN DESTINATIONS, WITH ANOTHER CITY RETURNING IN JULY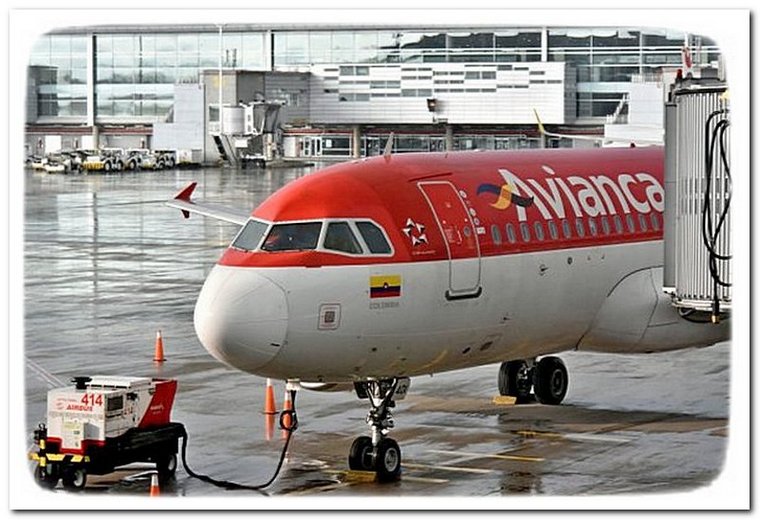 The carrier has restarted flights to Fort Lauderdale (FLL), Washington Dulles (IAD) and Los Angeles (LAX) in the US, alongside Panama City (PTY) in Panama, San Juan (SJU) in Puerto Rico and Santa Cruz Viru Viru (VVI) in Bolivia.
Additionally, flights from BOG to Sao Paulo Guarulhos (GRU) in Brazil returned this month, operating daily from July 1. Other international routes that have returned include San Salvador (SAL) to PTY and from Guatemala City (GUA) to Tegucigalpa (TGU).
The resumptions come as OAG Schedules Analyser data shows Avianca is planning to start five new routes in July. Starting on July 1, Medellin (MDE)-Punta Cana (PUJ) will be 4X-weekly, San Salvador-Ontario (ONT) will be 3X-weekly and San Jose (SJO)-Miami (MIA) will be 7X-weekly.
MDE-Cancun (CUN) begins a day later and will be 3X-weekly, while Cali (CLO)-Orlando (MCO) starts on July 15 with 2X-weekly flights. All five new routes will be operated using either Airbus A319s or A320s.
As well as growing its international network, Avianca plans to offer 1.07 million seats across its domestic network in Colombia in July 2021, up from 910,000 during May. The July figure compares with 1.7 million seats during the same month two years ago.
AVIATION CAN DELIVER £200 BILLION POST-BREXIT ECONOMIC STIMULUS - SUPERCHARGING GOVERNMENT'S GLOBAL BRITAIN AMBITIONS


New research highlights how the UK could undergo an economic pivot post-Brexit, with non-EU trade potentially increasing by 20% over the next five years from nearly £473 billion in 2019 to £570 billion in 2025.
According to the Centre for Economics & Business Research, aviation will need to be at the heart of this pivot. The findings suggest that the value of trade through Heathrow to non-EU countries could increase by 11% by 2025, while trade with EU countries decreases by 7% over the same period. Regions across the UK would benefit from these new trading links, with Heathrow playing a key role in opening up valuable new markets from the Asia Pacific and Australia to the US.
Aviation is critical to the government's plans for a Global Britain post-Brexit. Heathrow alone has the potential to facilitate a £204 billion trade bonanza benefitting British businesses in every corner of the country, creating opportunities for the entire aviation sector and strengthening the UK's trade network.
However, this trade boost won't be realised unless the UK's aviation industry is supported by government policies and allowed to resume. Industry figures for May show that some of the European competitors that benefitted from sector specific support during the pandemic, such as the Netherlands and Germany, are seeing the fastest growth. Cargo tonnage at the UK's hub airport is still down 19% on 2019 levels, compared to both Schiphol and Frankfurt which have surpassed their 2019 levels, growing by 14% and 9% respectively over the same time period.
This research comes as Heathrow works with British Airways and Virgin Atlantic to launch trials that aim to help government and industry understand how to practically ease restrictions for fully vaccinated passengers, a move which is key for restarting travel and trade. By capitalising on the country's vaccine dividend, ministers can help to deliver this economic stimulus for exporters across Britain, ensuring the UK retains its competitive edge as the country comes out of lockdown.
The Global Britain report reveals that by 2025, the value of trade through Heathrow could grow to over £204bn (up from £188bn in 2019), representing 21.2% of the UK's total trade in goods and 14.6% of our trade in goods and services.
The growth in trade could boost every part of the UK. Regions with high manufacturing propensities - including the Midlands and North East - are likely to benefit most from future trade agreements with fast growing economies around the world. Scotland and Wales could also benefit from increased trade in agriculture, forestry and fishing.
Heathrow could help drive future Free Trade Agreements - with 46% of trade by value with CPTPP countries facilitated through the airport - while the airport is ideally placed to play a major role in deals with the US and Australia.
Heathrow is a major facilitator of UK trade accounting for two thirds of all trade transported by air in the UK (by value), with this figure rising to over 75% for non-EU trade.
While 90% of the UK's trade by volume is transported by sea, high value goods are transported by air. Heathrow is the UK's largest port by value, accounting for 21.2% of UK trade in goods by value in 2019.
The new research reaffirms the importance of the global hub airport model to the UK post-Brexit and to Britain's ambitious exporters which rely on aviation trade routes. The hub model helps to drive trade growth, by pooling demand for global connections and providing more choice of destinations for passengers, businesses and entrepreneurs, exporters and importers.
The research has also been welcomed by regional businesses, with Dai Hayward, CEO of Micropore Technologies based in Teesside, saying: "Micropore Technologies Ltd is an award-winning technology solutions provider to the global pharmaceutical and biopharmaceutical sector. Because of the global nature of our business, a well-connected airport hub for both passenger and freight traffic is vital. Heathrow provides exactly this, especially now that daily flights from our local airport, Teesside International, have resumed as a result of Tees Valley Mayor, Ben Houchen's efforts. We look forward to being able to resume travelling from Heathrow to the parts of the world where our technology has gone during the pandemic."
To showcase the work of British businesses up and down the country that export their goods and services via Heathrow, the airport will also be launching a Global Britain Business Champions campaign in coming months. These businesses have kept the country trading over the last year and are set to play a central role in driving a global Britain in the years ahead.
AVIATION KEY TO PACIFIC ISLAND'S PANDEMIC RECOVERY STRATEGIES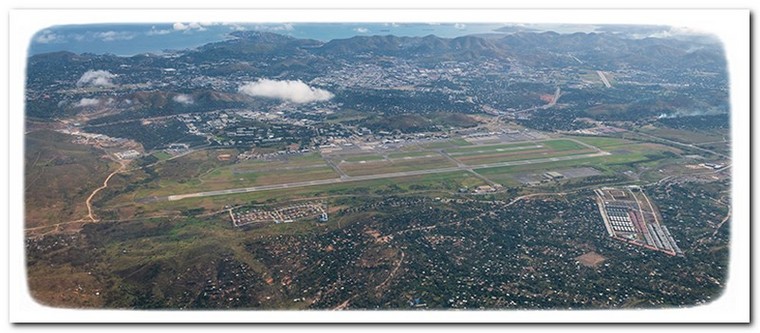 The Pacific Regional Aviation Ministers Meeting provided ICAO Secretary General Dr. Fang Liu with a platform this week to reiterate the critical importance of positioning aviation as a key component within governments' pandemic recovery planning.
The meeting was hosted virtually on 30 June by the Government of Papua New Guinea, which was represented by its Minister for Civil Aviation Mr. Sekie Agisa, and its Minister for Transport and Infrastructure, Mr. William Samb. Ministers responsible for civil aviation and senior aviation officials from Pacific Island States convened with a view to achieving commitment to the Port Moresby Declaration on Aviation Safety and Security. The Secretary General of the Pacific Islands Forum Secretariat, Mr. Henry Puna, also attended the meeting.
"The prioritization of aviation in each of your States is critical to assure the local levels of ICAO compliance, which will ultimately restore this region's significant aviation benefits," Dr. Liu declared in her opening remarks. "It's my hope that the Port Moresby Declaration you intend to realize, will suitably emphasize the importance of air transport to national and regional recoveries."
"The Port Moresby Declaration is a considerable achievement which formally builds on previous commitments and gives renewed focus to implementing a holistic and collaborative regional approach to achieving sustainable aviation safety and security," remarked Mr. Agisa, who was also the meeting's Chair. "Although faced with many challenges, the message is clear, through collaboration and commitments, our region can achieve strengthened aviation safety and security compliance," he said.
Mr. Puna added that "we need to shift our thinking and our approach from 'business as usual' and start to explore new and innovative approaches to create a more safe, secure and sustainable aviation sector for our region and one which promotes the spirit of the Blue Pacific while respecting national jurisdictions and development aspirations."
Global and regional aviation connectivity is a vital enabler of countries' international tourism markets and of many other critical drivers impacting national economic well-being and sustainable, prosperous development. COVID-19 has largely severed those connections and in so doing, has significantly hindered core logistical capacities for a return to economic growth post-pandemic.
In response, the comprehensive guidance established by the ICAO Council's Aviation Recovery Taskforce (CART), in addition to ICAO's pandemic resources, such as the ICAO Implementation Packages (iPacks) and COVID-19 Response and Recovery Implementation Centre (CRRIC), provide vital support to States. As Pacific Island States are especially vulnerable to the pandemic's effects, their implementation is particularly crucial in this region.
"ICAO is grateful to the donors who are presently assisting with iPack roll-outs in several beneficiary States here and for the fact that our iPack and other resources targeted toward the establishment of public health travel corridors are assisting with the current progress on their establishment now being seen here," Dr. Liu remarked. Pointing to the findings of the Pacific Small Island Developing States (PSIDS) Aviation Needs Analysis Study, Dr. Liu also underscored the benefits of strengthening support for the Pacific Aviation Safety Office (PASO). This would help directly address the current below-world- average performance of Pacific Island States in the implementation of ICAO Standards and Recommended Practices (SARPs) on Safety and Security.
Other critically important aviation priorities in the region include the full implementation of the Common Aeronautical Virtual Private Network, the certification of all international airports and assuring environmental sustainability through the Carbon Offsetting and Reduction Scheme for International Aviation (CORSIA) and ICAO State Action Plans for aviation emissions reduction.
PLEASE GO TO
www.youtube.com/channel/UCCuRVZAGodT6sztTeXBGeMw
and subscribe to our YouTube channel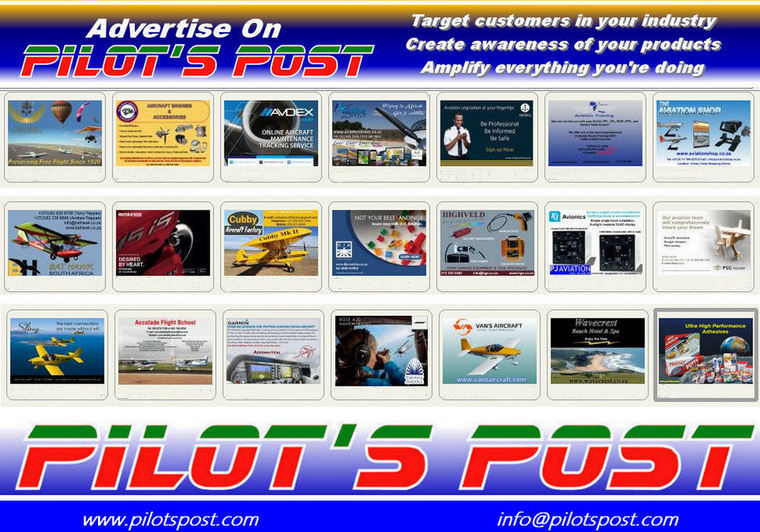 l