Text and photos by Willie Bodenstein

11.07.2021


The United States Marine's McDonnell Douglas AV-8B Harrier II V/STOL ground-attack aircraft, a development of the Hawker Siddeley Harrier of which 337 were built, had its first flight on 9 December 1978. The type was taken in to service in 1985 and 337 were eventually built in the USA by McDonnell Douglas, later Boeing.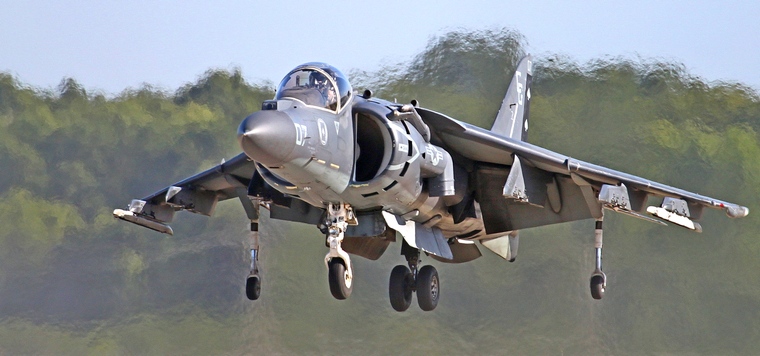 McDonnell Douglas's AV-8B development was powered by an upgraded version of the Rolls-Royce Pegasus F402-RR-408 (Mk 107) vectored-thrust turbofan and incorporated a complete redesign of the entire airframe. The AV-8B also had a completely new redesigned larger composite wing with an additional hardpoint on each side. To improve visibility and better accommodate the crew and new digital avionics hardware, McDonnell Douglas elevated the cockpit equipped with an Intrepid Tiger II electronic jammer, Raytheon APG-65 radar and an AN/AAQ-28V Listening targeting pod.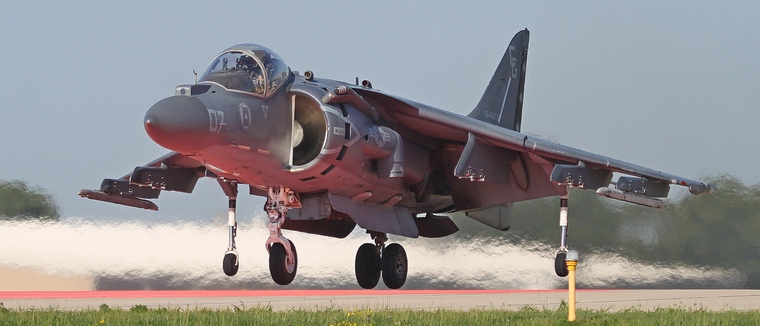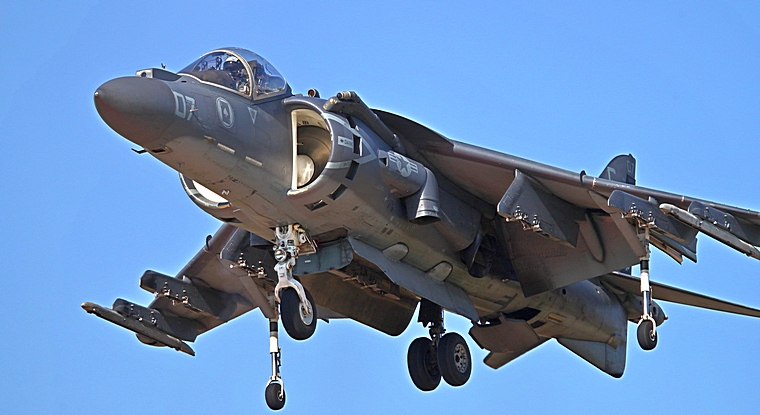 The first production units of the AV-8B were delivered to the Marine Attack Training Squadron at Marine Corps Air Station Cherry Point on 12 December 1983.

In 1985, the addition of an infrared sensor and cockpit interface enhancements convinced McDonnell Douglas that a night-attack variant would find a market. Development work was started and the first Harrier II to be modified for night attacks left the McDonnell Douglas production line in June 1987 while the first of 66 AV-8B(NA)s was delivered to the USMC in September 1989. Most of the first "day attack" AV-8B Harrier IIs were upgraded to Night Attack Harrier or Harrier II Plus standards, with the remainder being withdrawn from service.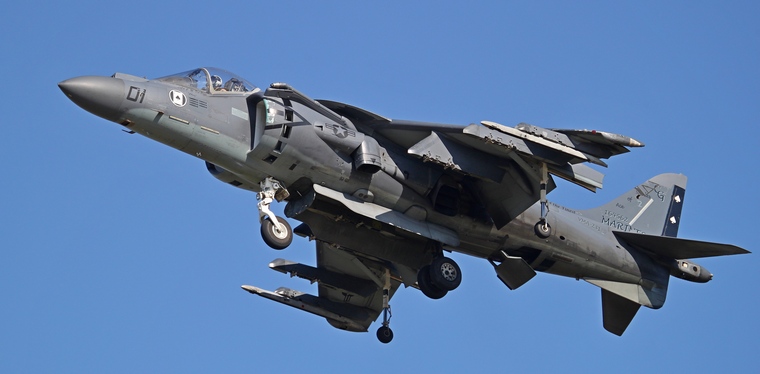 Typically operated from small aircraft carriers, large amphibious assault ships and simple forward operating bases in Marine Corp service, the Harrier is primarily employed on light attack or multi-role missions, ranging from close air support of ground troops to armed reconnaissance.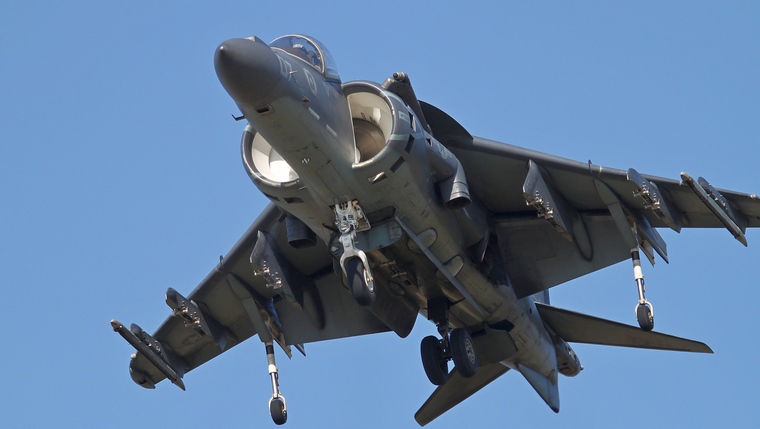 The AV-8B saw extensive action in the Gulf War of 1990-91. The AV-8B was first used in the war on the morning of 17 January 1991. During Operations Desert Shield and Desert Storm, 86 AV-8Bs amassed 3,380 flights and about 4,100 flight hours, with a mission availability rate of over 90%. Five AV-8Bs were lost to enemy surface-to-air missiles while two USMC pilots were killed. The AV-8B had an attrition rate of 1.5 aircraft for every 1,000 sorties flown.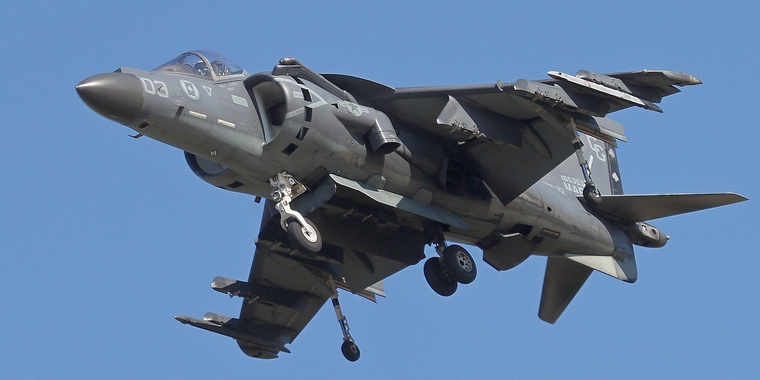 In 1999, the AV-8B participated in NATO's bombing of Yugoslavia during Operation Allied Force. Twelve Harriers were split evenly between the 24th and 26th Marine Expeditionary Units. AV-8Bs were introduced into combat on 14 April and over the next 14 days flew 34 combat air support missions over Kosovo. During their six-month deployment, Harriers averaged a high mission-capable rate.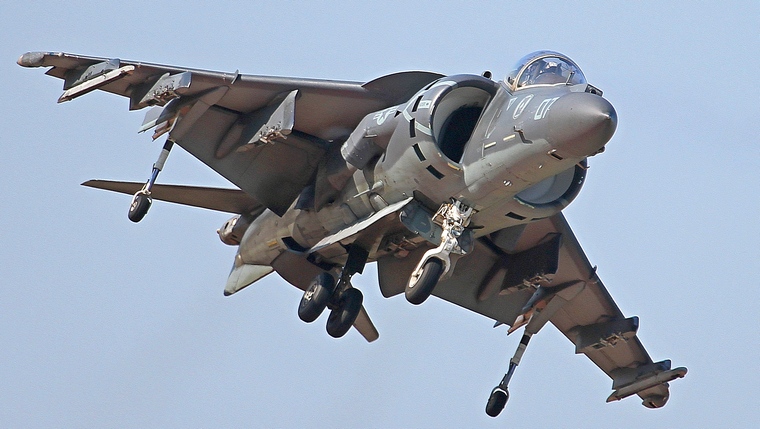 USMC AV-8Bs took part in Operation Enduring Freedom in Afghanistan from 2001. Operating from the unit's ships, four AV-8Bs began attack missions into Afghanistan on 3 November 2001. In December 2001, two AV-8Bs were deployed to a forward base at Kandahar in Afghanistan. More AV-8Bs were deployed with other USMC units to the region in 2002.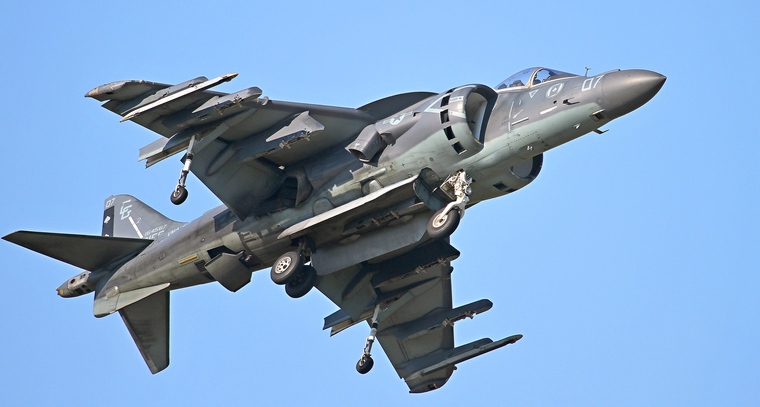 On 20 March 2011, USMC AV-8Bs were launched from USS Kearsarge in support of Operation Odyssey Dawn, enforcing the UN no-fly zone over Libya. They carried out airstrikes on Sirte on 5 April 2011. Multiple AV-8Bs were involved in the defence of a downed F-15E pilot, attacking approaching Libyans prior to the pilot's extraction by a MV-22 Osprey.

On 14 September 2012, a Taliban raid destroyed six AV-8Bs and severely damaged two others while they were parked on the ramp at Camp Bastion in Afghanistan's Helmand Province.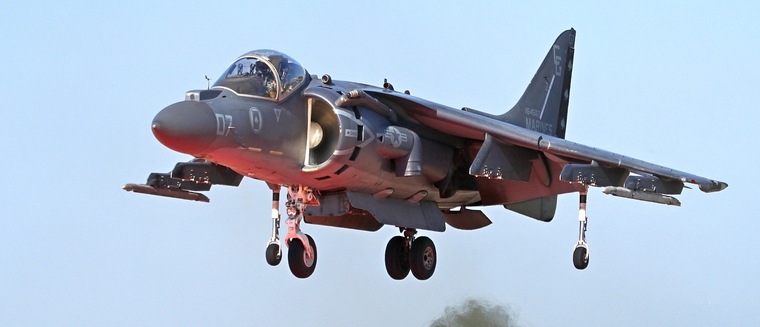 In addition to major conflicts, USMC AV-8Bs have been deployed in support of contingency and humanitarian operations, providing fixed-wing air cover and armed reconnaissance. The aircraft served in Somalia throughout the 1990s, Liberia (1990, 1996, and 2003), Rwanda (1994), Central African Republic (1996), Albania (1997), Zaire (1997), and Sierra Leone (1997).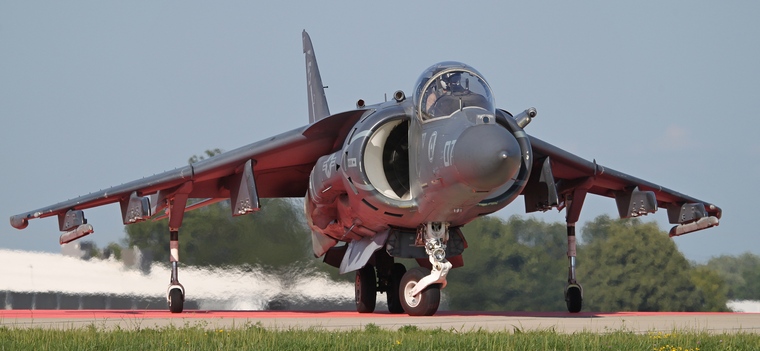 The USMC's Harrier II fleet originally was planned to remain in service until 2030. However, by 2016 the F-35B began replacing the AV-8B. Despite the replacements AV-8Bs will stay operational with US Marine Corps until 2029. Meanwhile, the AV-8B is to receive revamped defensive measures, updated data-link capability and targeting sensors as well as improved missiles and rockets, among other enhancements.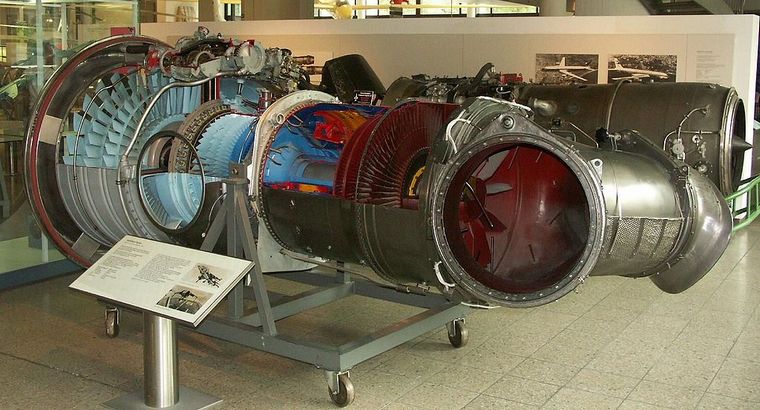 Photo © wikipidea

General characteristics

Crew: 1 pilot
Length: 46 ft 4 in (14.12 m)
Wingspan: 30 ft 4 in (9.25 m)
Height: 11 ft 8 in (3.55 m)
Wing area: 243.4 sq ft (22.61 m2)
Airfoil: supercritical airfoil
Empty weight: 13,968 lb (6,340 kg)
Gross weight: 22,950 lb (10,410 kg)
Max take-off weight:
Rolling take-off: 31,000 lb (14,100 kg)
Vertical take-off: 20,755 lb (9,415 kg)
Powerplant: 1 ◊ Rolls-Royce Pegasus F402-RR-408 (Mk 107) vectored-thrust turbofan, 23,500 lbf (105 kN) thrust
Performance

Maximum speed: 585 kts (673 mph, 1,083 km/h)
Maximum speed: Mach 0.9
Range: 1,200 Nm (1,400 mi, 2,200 km)
Combat range: 300 Nm (350 mi, 556 km)
Ferry range: 1,800 Nm (2,100 mi, 3,300 km)
Rate of climb: 14,700 ft/min (75 m/s)
Wing loading: 94.29 lb/sq ft (460.4 kg/m2)
Thrust/weight: 0.948
Armament

Guns: 1◊ General Dynamics GAU-12 Equalizer 25 mm (0.984 in) 5-barreled Rotary cannon mounted under-fuselage in the left pod, with 300 rounds of ammunition in the right pod
Hardpoints: 6◊ under-wing pylon stations holding up to 9,200 lb (4,200 kg) of payload:
Rockets:
4◊ LAU-5003 rocket pods (each with 19◊ CRV7 or Hydra 70/APKWS 70 mm rockets.
Missiles:
Air-to-air missiles:
4◊ AIM-9 Sidewinder or similar-sized infrared-guided missiles
4◊ AIM-120 AMRAAM (on radar equipped AV-8B Plus variants)
Air-to-surface missiles:
4◊ AGM-65 Maverick
Bombs:
CBU-100 cluster bombs (CBUs)
Mark 80 series of unguided bombs (including 6.6 lb (3 kg) and 31 lb (14 kg) practice bombs)
Paveway series of laser-guided bombs (LGBs)
Joint Direct Attack Munitions (GBU-38, GBU-32, and GBU-54)
Mark 77 fire bomb
B61 nuclear bomb
Others:
Up to 4◊ 300/330/370 US Gallon drop tanks (pylon stations No. 2, 3, 5, & 6 are wet plumbed)
PLEASE GO TO
www.youtube.com/channel/UCCuRVZAGodT6sztTeXBGeMw
and subscribe to our YouTube channel