18.07.2021



Designed to a 1928 requirement for an aircraft to replace the Potez 25 and Breguet 19 machines then in service with the French Air Force, the Potez 39 was a parasol monoplane of all-metal construction. The 39 was not only the first all metal Potez aircraft with spatted wheels and a tapered fuselage, but also one of the first to carry its armament of light bombs in a small internal bomb-bay.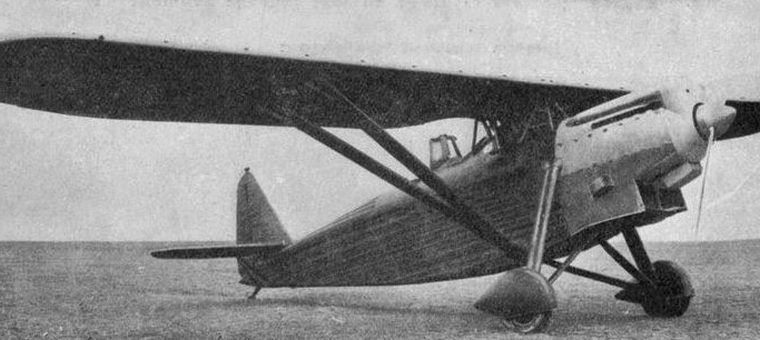 However, the crew of two sat still sat in open, tandem cockpits, with the observer being armed with two Lewis guns on a ring mounting and the pilot armed with a single synchronised Darne machine gun.
First production aircraft were delivered in 1934. At the outbreak of World War II, the Potez 39 remained in service with seven observation squadrons of the French Air Force, continuing to serve in training units until the armistice of June 1940.
Specifications
General characteristics

Crew: 2
Length: 10.00 m (32 ft 10 in)
Wingspan: 16.00 m (52 ft 6 in)
Height: 3.40 m (11 ft 2 in)
Wing area: 35 m≤ (377 sq ft)
Empty weight: 1,492 kg (3,282 lb)
Loaded weight: 2250 kg (4,950 lb)
Powerplant: 1 ◊ Hispano-Suiza 12H 12-cylinder liquid-cooled V12 engine, 580 hp (433 kW)
Performance

Maximum speed: 240 km/h (130 knots, 149 mph) at 3500 m (11,500 ft)
Range: 800 km (432 Nm, 497 miles)
Service ceiling: 7000 m (23,000 ft)
Climb to 3,500 m (11,500 ft): 9 min 0 sec
Armament

Guns:
1 x 7.7 mm machine-gun firing forward, fixed
2 x 7.7 mm machine-guns in observer's position, flexible
Bombs: up to 120 kg (264 lb)
PLEASE GO TO
www.youtube.com/channel/UCCuRVZAGodT6sztTeXBGeMw
and subscribe to our YouTube channel