Compiled by Willie Bodenstein

Banner

SAFAIR-WE'RE STILL FLYING YOU, NO MATTER WHAT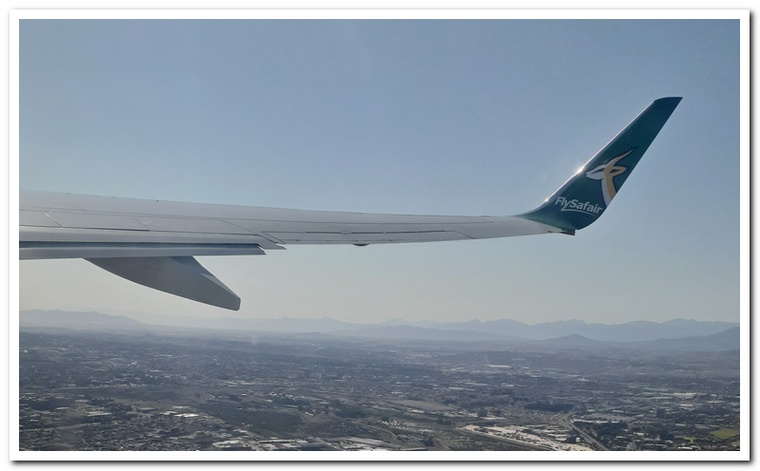 Last Sunday, President Ramaphosa extended Lockdown Level 4, which means travel in and out of Gauteng is still restricted for permitted reasons only, while travel between all other provinces is still A-OK for now. Please note, when travelling to/ from Gauteng travel permits are required, which you can find on our website.
Our promise to continue flying you stands truer than ever and we are dedicated to getting you to where you need to be.
We understand too that your plans may change and we'd like to remind you that all our fares are fully changeable and adaptable. If you need to cancel your flights with us for any reason, these can easily be cancelled to wallet for use at a later date.
Use our Manage Booking tool on our website to change or cancel flights and visit our Covid Travel Tools info page for information on traveling during Alert Level 4.
AIR CAIRO RECEIVES FIRST OF TWO A320-200 NEOS FROM GECAS


Air Cairo has taken delivery of the first of two A320-200neos from GECAS, with the second expected in early August. These aircraft will expand on the Egypt-based low-cost carrier's current fleet of seven A320s.
"Adding these aircraft to our all-A320 fleet will provide Air Cairo with much-needed capacity to meet the needs of our passengers," said Hussein Sherif, Air Cairo chairman and CEO. "We're excited to induct two more fuel-efficient A320neos and are grateful to the GECAS team for their support of our growing operations."
Mick O'Mahony, GECAS SVP & regional manager, Middle East, Africa and CIS. said: "I'm confident Air Cairo will be putting these aircraft to exceptionally good use in their expanding EMEA network."
ELECTRIC AIRCRAFT SET TO TAKE FLIGHT BY 2026 UNDER NEW AGREEMENTS WITH UNITED AIRLINES VENTURES, BREAKTHROUGH ENERGY VENTURES, MESA AIRLINES, HEART AEROSPACE


United Airlines has signed an agreement to acquire 100 of Heart Aerospace's ES-19 aircraft, a 19-seat electric airliner that has the potential to decarbonize regional air travel United Airlines Ventures (UAV) it announced recently, along with Breakthrough Energy Ventures (BEV) and Mesa Airlines and has invested in electric aircraft start up Heart Aerospace. Heart Aerospace is developing the ES-19, a 19-seat electric aircraft that has the potential to fly customers up to 250 miles before the end of this decade. In addition to UAV's investment, United Airlines has conditionally agreed to purchase 100 ES-19 aircraft, once the aircraft meet United's safety, business and operating requirements. Mesa Airlines, United's key strategic partner in bringing electric aircraft into commercial service, has also agreed to add 100 ES-19 aircraft to its fleet, subject to similar requirements.
UAV is building a portfolio of companies that focus on innovative sustainability concepts and create the technologies and products necessary to build a carbon-neutral airline in order to reach United's net-zero greenhouse gas emissions goals. With this new agreement, United is deepening its bold commitment to reduce its greenhouse gas emissions 100% by 2050 without relying on traditional carbon offsets, as well as enabling the growth of Heart Aerospace and participating in the development of aircraft that will reduce greenhouse gas emissions from flying.
UAV and BEV are among the first investors in Heart Aerospace, demonstrating confidence in Heart's design and creating potential for Heart to fast track the ES-19 introduction to market as early as 2026.
By utilizing electric motors instead of jet engines and batteries instead of jet fuel, Heart's ES-19 aircraft will have zero operational emissions. Seating 19 passengers, the ES-19 aircraft will also be larger than any of its all-electric competitors and will be designed to operate on the same types of batteries used in electric cars. Once operational, the ES-19 could operate on more than 100 of United's regional routes out of most of its hubs. Some of these routes include Chicago O'Hare International Airport (ORD) to Purdue University Airport (LAF) and San Francisco International Airport (SFO) to Modesto City-County Airport (MOD).
"Electric aircraft are happening now-the technology is already here," said Anders Forslund CEO of Heart Aerospace. "We couldn't be prouder to be partnering with United, Mesa and BEV on taking our ES-19 aircraft to market. I can't imagine a stronger coalition of partners to advance our mission to electrify short-haul air travel."
Once operational, Heart's ES-19 could give customers access to the convenience of flight without contributing to carbon emissions that cause climate change.
"We expect the short-haul regional air travel market to play a key role in the evolution of the electric aircraft. As battery technology improves, larger-gauge aircraft should become viable but we're not going to wait to begin the journey," Leskinen said. "That's why we're looking forward to beginning our work with Heart, so that, together, we can scale the availability of electric airliners and use them for passenger flights within the next five years."

AIRBUS TO SHOWCASE THE A350-1000 FOR THE FIRST TIME IN RUSSIA DURING THE MAKS 2021 INTERNATIONAL AEROSPACE SHOW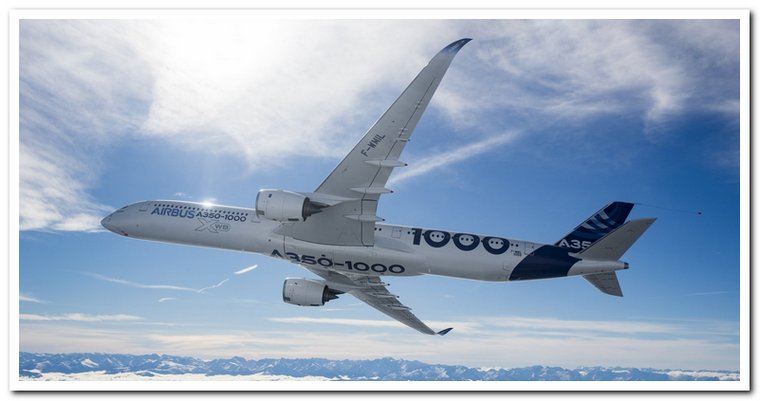 Airbus will demonstrate its latest technological innovations and projects implemented in Russia at the International Aerospace Show which takes place in Zhukovsky from 20th to 25th July. Key attractions will be the last-generation widebody A350-1000, which will be shown in the country for the first time and the twin-engine EC145 rotorcraft.
The A350-1000 is the largest member of the clean sheet design A350 widebody family, with a seating capacity of up to 440 passengers in a single class. The aircraft's state-of-the-art aerodynamics, inspired by nature, incorporates a unique morphing technology that continuously optimises the wing profile to reduce drag and lower fuel burn and CO2 emissions. The aircraft is powered by Rolls Royce Trent XWB 97 engines with 15% increased thrust and the aircraft can fly up to 16,100km. More than 70% of the airframe is made from advanced materials, including 53% composites. Aeroflot already operates 6 A350-900.
The Airbus A350-1000 will also take part in the flight programme of MAKS-2021 aerospace show from 20 to 22 of July.
QATAR AIRWAYS JOINS IATA'S TURBULENCE AWARE PLATFORM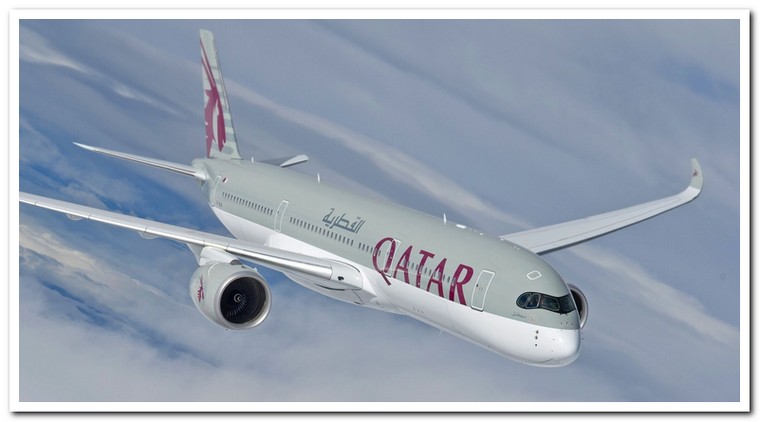 Qatar Airways and the International Air Transport Association (IATA) announced that Qatar Airways will become the first airline in the Middle East to join the IATA Turbulence Aware platform.
IATA's Turbulence Aware helps airlines mitigate the impact of turbulence, a leading cause of passenger and crew injuries and higher fuel costs each year, by pooling and sharing anonymized turbulence data from multiple participating airlines and thousands of daily flights. The real-time, accurate information enables pilots and dispatchers to choose optimal flight paths, avoiding turbulence and flying at optimum levels to maximize fuel efficiency and thereby reduce CO2 emissions.
Qatar Airways was the first Middle Eastern airline to participate in the Turbulence Aware initiative when it was launched as a pilot project in December 2018. Turbulence Aware has since expanded into a fully operational platform with over 1,500 reporting aircraft sharing real-time turbulence data. With the announcement, Qatar Airways has equipped 120 aircraft with the Turbulence Aware platform, with plans to expand to the rest of its fleet.
Qatar Airways Group Chief Executive, His Excellency Mr. Akbar Al Baker, said: "With safety and environmental sustainability as our top priority, we show our commitment towards responsible flying. We continue to innovate as one of the world's leading airlines by adopting this new solution that combines technology and big data for more efficient flight planning not only to ensure a smooth journey, but also to reduce fuel burn, in turn lowering our carbon emissions. To make flying safer and more sustainable, the airline industry must leverage such digital innovations and work together to share turbulence data for more precise forecasting."
IATA's Director General, Willie Walsh, said, "We welcome this major commitment from Qatar Airways in becoming the first Middle East airline to join the Turbulence Aware program. This will significantly increase the coverage area for this important safety and operational initiative, providing real-time turbulence information not only to Qatar Airways aircrew, but to all the other participating airlines. Qatar Airways has a long history of working with IATA and supporting us on multiple industry initiatives."
The challenge of managing turbulence is expected to grow as climate change continues to impact weather patterns. This has implications for both safety and efficiency of flight. Turbulence Aware is a significant improvement in turbulence reporting and avoiding excess fuel consumption.
Qatar Airways also sees this as a contributor to helping the aviation industry tackle its carbon targets, alongside other initiatives like carbon offsetting, sustainable aviation fuels, electric aircraft and general awareness about the impact of flying.
MC-21-310 FLIGHT-TEST AIRCRAFT EQUIPPED WITH RUSSIAN PD-14 ENGINES ARRIVED IN ZHUKOVSKY TO CONTINUE FLIGHT TESTS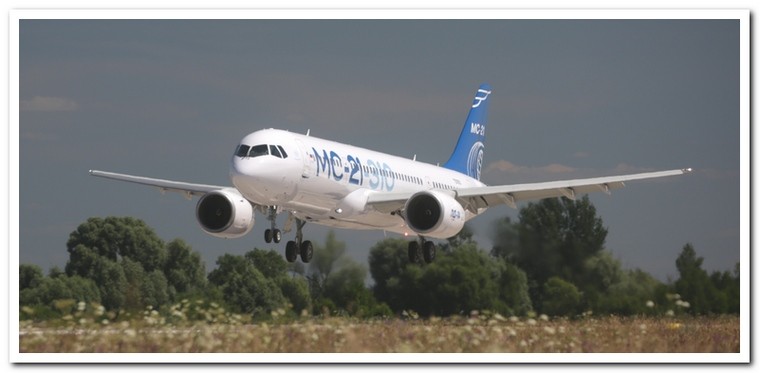 MC-21-310 flight-test aircraft after being painted at "Spektr-Avia" has arrived from Ulyanovsk in Zhukovsky. The aircraft was operated by the crew of 1st class test pilot Vasily Sevastyanov, 1st class test pilot Andrey Voropayev and flight test engineer Anton Kuznetsov.
According to Vasily Sevastyanov, the aircraft equipped with new Russian PD-14 engines performed well in flights between Irkutsk - Ulyanovsk and Ulyanovsk - Zhukovsky.
MC-21-310 aircraft will continue the flight test program at the airfield of the Gromov Flight Research Institute.
The MC-21-310 aircraft (tail number 73055) made its maiden flight in December 2020. It is planned to hold the public premiere of the MC-21-310 aircraft at the Moscow international aviation and space salon MAKS-2021.
AIR BP ANNOUNCES NETJETS EUROPE FIRST TO PURCHASE ITS ISCC PLUS CERTIFIED SUSTAINABLE AVIATION FUEL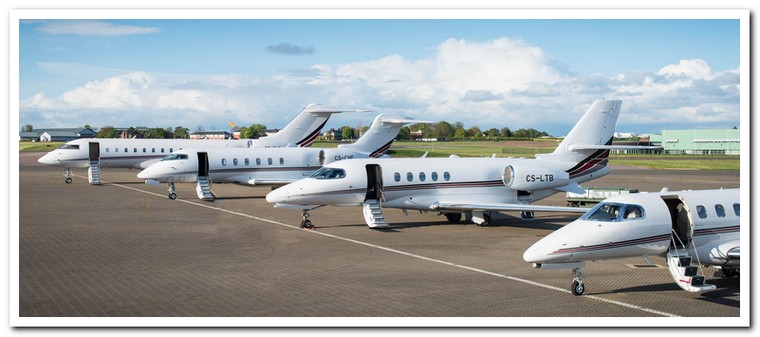 Air bp, the international aviation fuel products and service supplier, has announced its first sale of ISCC PLUS certified sustainable aviation fuel (SAF)* in Spain, one of the largest global aviation markets. Air bp's key business aviation customer, NetJets Europe, became the first to purchase the fuel starting from the beginning of July.
The SAF is supplied locally from bp's Castellon refinery and is available across the Air bp network in Spain. Waste based sustainable feedstocks is procured by the refinery and co-processed (together with fossil fuel), producing synthetic low carbon fuel. SAF can then be certified using International Sustainability and Carbon Certification (ISCC) PLUS procedures. Co-processing is a key step in replacing fossil fuel with renewable feedstock within refineries and is helping to advance the decarbonization of transport including aviation. The ISCC PLUS certified SAF has an attributed saving of around 80% carbon emissions over its lifecycle compared with conventional jet fuel it replaces. This is the first time that Air bp has sold SAF using the ISCC PLUS certified method.
Christian Luwisch, NetJets Europe, Executive Director, said: "We are proud to collaborate with Air bp to supply SAF for NetJets' aircraft in Europe. This new partnership is an important next step in our ongoing commitment to reduce the environmental footprint of our company. Our owners will now benefit from this supply of SAF which we expect to be in the region of 325,000 USG during the first 12 months."
Martin Thomsen, CEO, Air bp, said: "We are excited to announce our first sale of SAF in Spain, which opens up new supply opportunities in an important aviation market. We are also delighted to have the support of our customer, NetJets Europe, which demonstrates their willingness to invest in SAF to help reduce carbon emissions. We hope this announcement will encourage more customers to purchase SAF in Spain. We believe SAF is one of the aviation industry's key routes in reducing carbon emissions, and ISCC PLUS certified SAF is the first step towards developing new refining and commercial solutions, including those that achieve CORSIA certification, to keep decarbonizing our offers for our aviation customers."
Air bp was involved in fuelling the first SAF flight by an airline in February 2008 and has since then has been enabling ground-breaking test flights and investing in sustainable alternative fuels. To date Air bp has supplied sustainable aviation fuel to over 20 airports.
BBAM ORDERS 12 ADDITIONAL 737-800 BOEING CONVERTED FREIGHTERS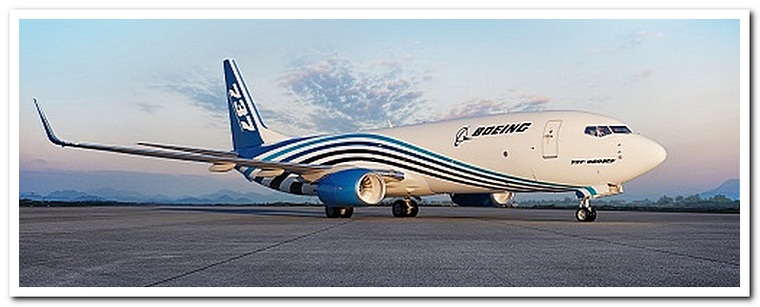 Boeing [NYSE: BA] and BBAM Limited Partnership (BBAM) has announced that the lessor is expanding its 737-800 Boeing Converted Freighter fleet with 12 additional firm orders. The agreement brings BBAM's 737-800BCF orders and commitments to 31 as e-commerce and express cargo markets continue to drive strong customer demand for freighters.
BBAM will be the first customer to have a 737-800BCF converted at Cooperativa Autogestionaria de Servicios Aeroindustriales (COOPESA), a Costa Rica-based maintenance, repair and overhaul (MRO) provider. In May, Boeing announced it would open two conversion lines at COOPESA in 2022.
"The Boeing Converted Freighter program is extending the life and enhancing the value of the 737-800s in our fleet," said Steve Zissis, president and CEO of BBAM. "We are growing our Boeing order book to meet the strong demand we see worldwide for narrowbody freighters and we are proud to be the launch customer for the conversion lines at COOPESA."
In a separate deal announced in January, BBAM placed six firm orders and six options for the 737-800BCF.
"This most recent order underscores the continued strong demand for our market-leading freighter and we are honoured by BBAM's continued confidence in Boeing," said Jens Steinhagen, director of Boeing freighter conversions.
The 737-800BCF has won more than 200 orders and commitments from 16 customers. Learn more about the 737-800BCF and the complete Boeing freighter family here. (hyperlink)
BBAM is the world's largest dedicated manager of investments in leased commercial jet aircraft providing over 200 airline customers in more than 50 countries with fleet and financing solutions over the last three decades and the only significant manager in sector focused exclusively on generating investment returns on third party capital. With more than 500 aircraft under management, BBAM employs over 150 professionals at its headquarters in San Francisco and offices around the world, located in New York, London, Tokyo, Singapore, Zurich, Dublin and Santiago. BBAM is a full-service lessor and maintains its own in-house capabilities encompassing aircraft origination, disposition, lease marketing, technical maintenance, regulatory compliance, capital markets activity, tax structuring, legal, contracts and finance, for all asset types and strategies.
AIR FRANCE WELCOMES 'CANNES', ITS 11TH AIRBUS A350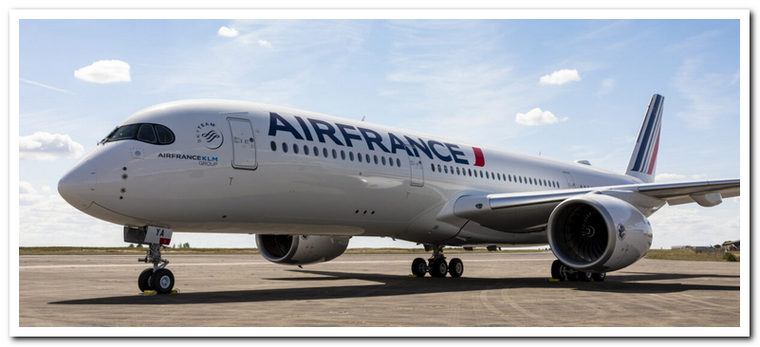 Air France recently took delivery of its 11th Airbus A350-900, registration F-HTYJ. The aircraft rolled off the Airbus assembly line in Toulouse and will soon be on its way to Paris-Charles de Gaulle, where it will operate on the airline's long-haul routes. The front of the fuselage bears the name 'Cannes'. Since 2019 and the delivery of the first Airbus A350, Air France has resumed the legendary tradition of naming its aircraft after French cities.
The iconic city of Cannes on the French Riviera is the 47th city to be honoured in this way. It has gained international renown thanks to its marina, its Croisette boulevard lined with famous hotels and its international film festival, of which Air France has been a partner and official carrier for the past 41 years.
Renewing the Air France fleet is a powerful way of reducing its environmental footprint
With the Airbus A350-900, Air France is accelerating the change towards more sustainable air transport, in line with its HORIZON 2030 commitments.
The latest-generation A350 consumes 25% less fuel than previous-generation aircraft (i.e. 2.5 litres per passenger per 100 kilometres) thanks in particular to the use of 67% lighter materials: 53% composites and 14% titanium. Its noise footprint is also reduced by 40%.
Between now and 2025, Air France will take delivery of 38 Airbus A350s to modernize its long-haul fleet.
The renewal of the short and medium-haul fleet will begin in September, with the delivery of the first of the 60 Airbus A220s ordered by Air France.
PLEASE GO TO
www.youtube.com/channel/UCCuRVZAGodT6sztTeXBGeMw
and subscribe to our YouTube channel